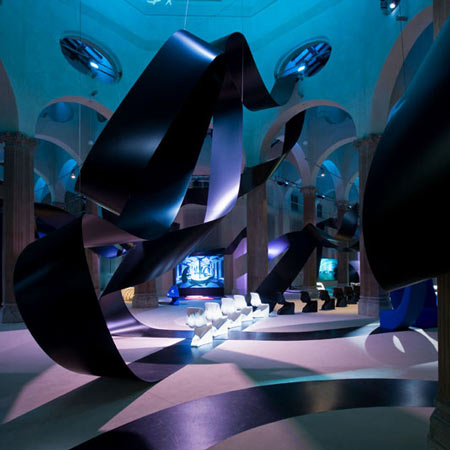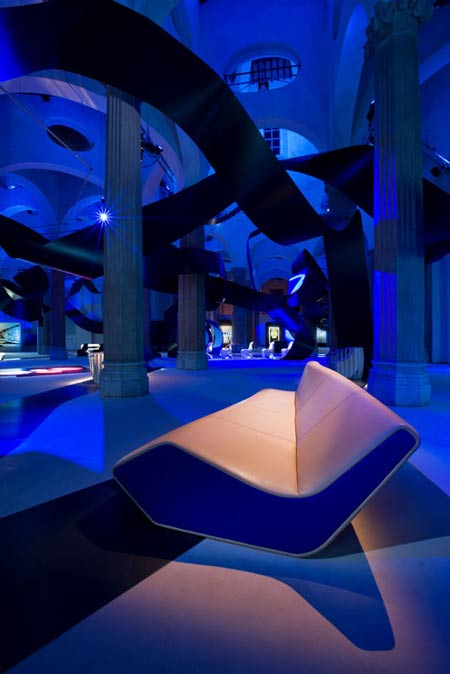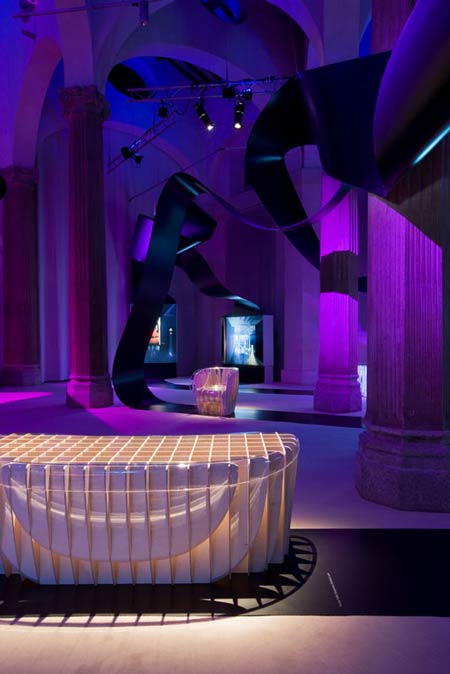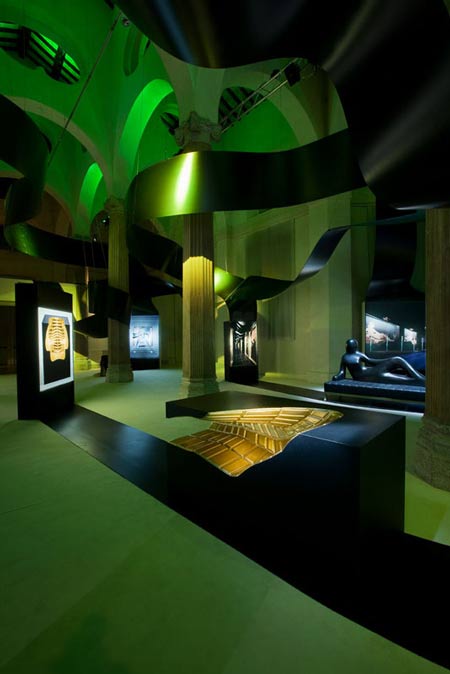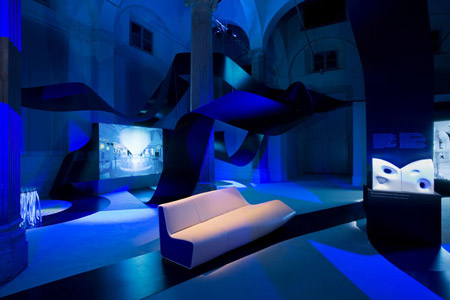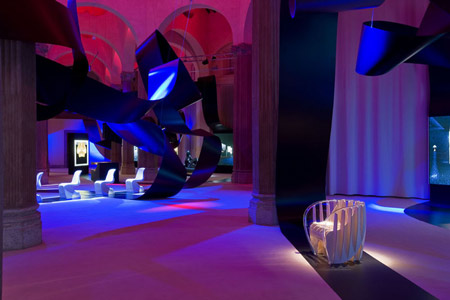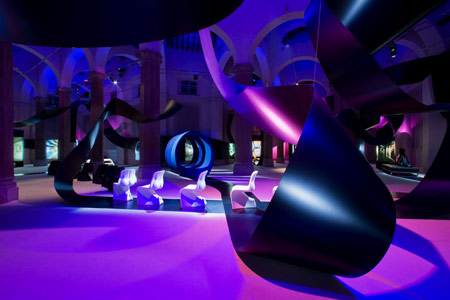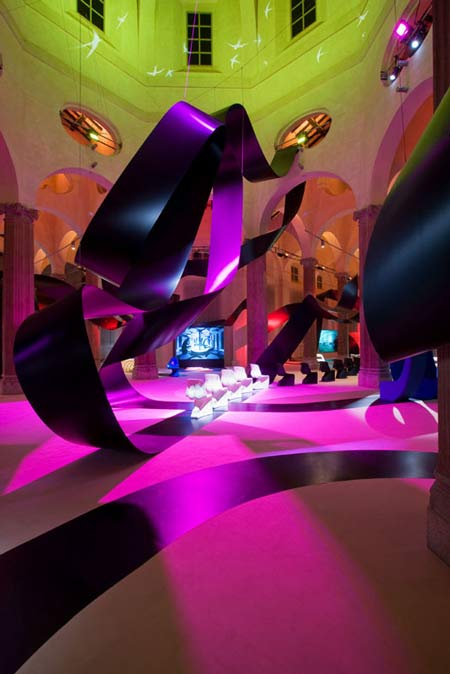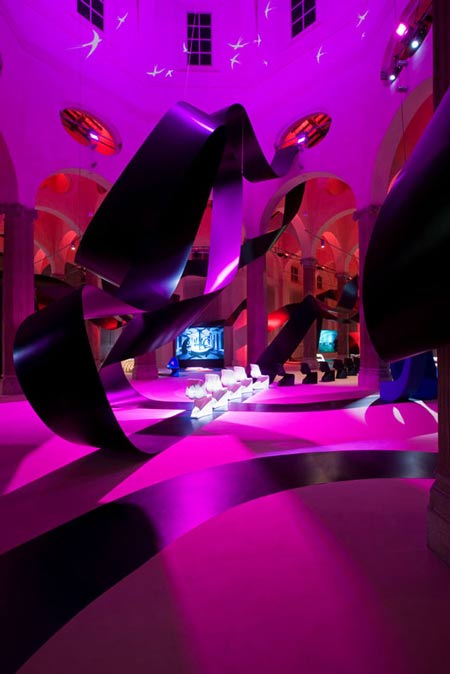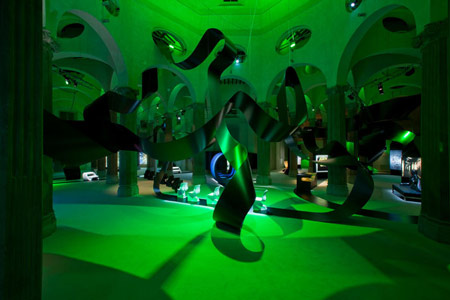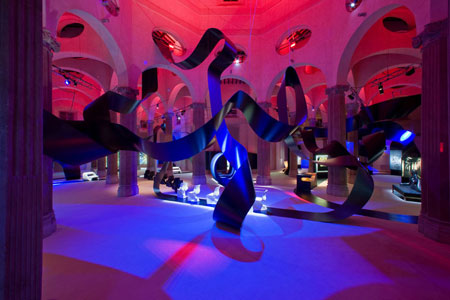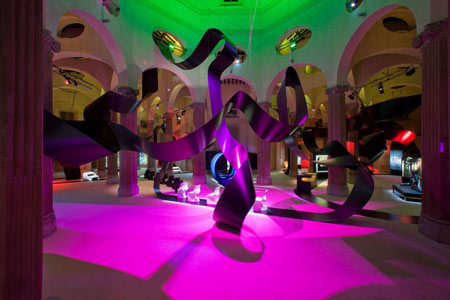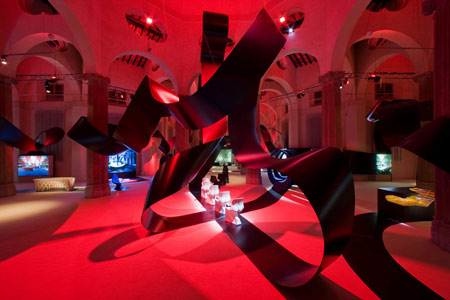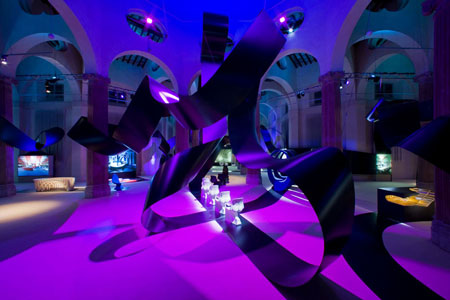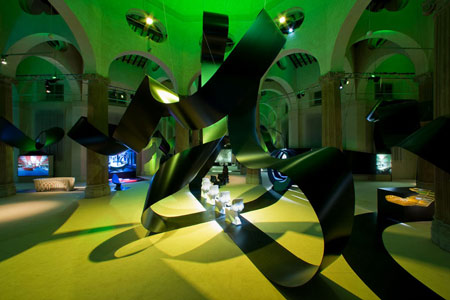 Designer Fabio Novembre has belatedly sent us these images of Insegna Anche a Me la Liberta delle Rondine, a retrospective exhibition of his work at Rotonda di via Besana in Milan, which ended last month.
The exhibition title means 'Teach me too the freedom of swallows'.
Open from 11 April to 8 June, the exhibition was designed by Peter Bottazzi and curated by Beppe Finessi.
Installation, metal, nonlinear