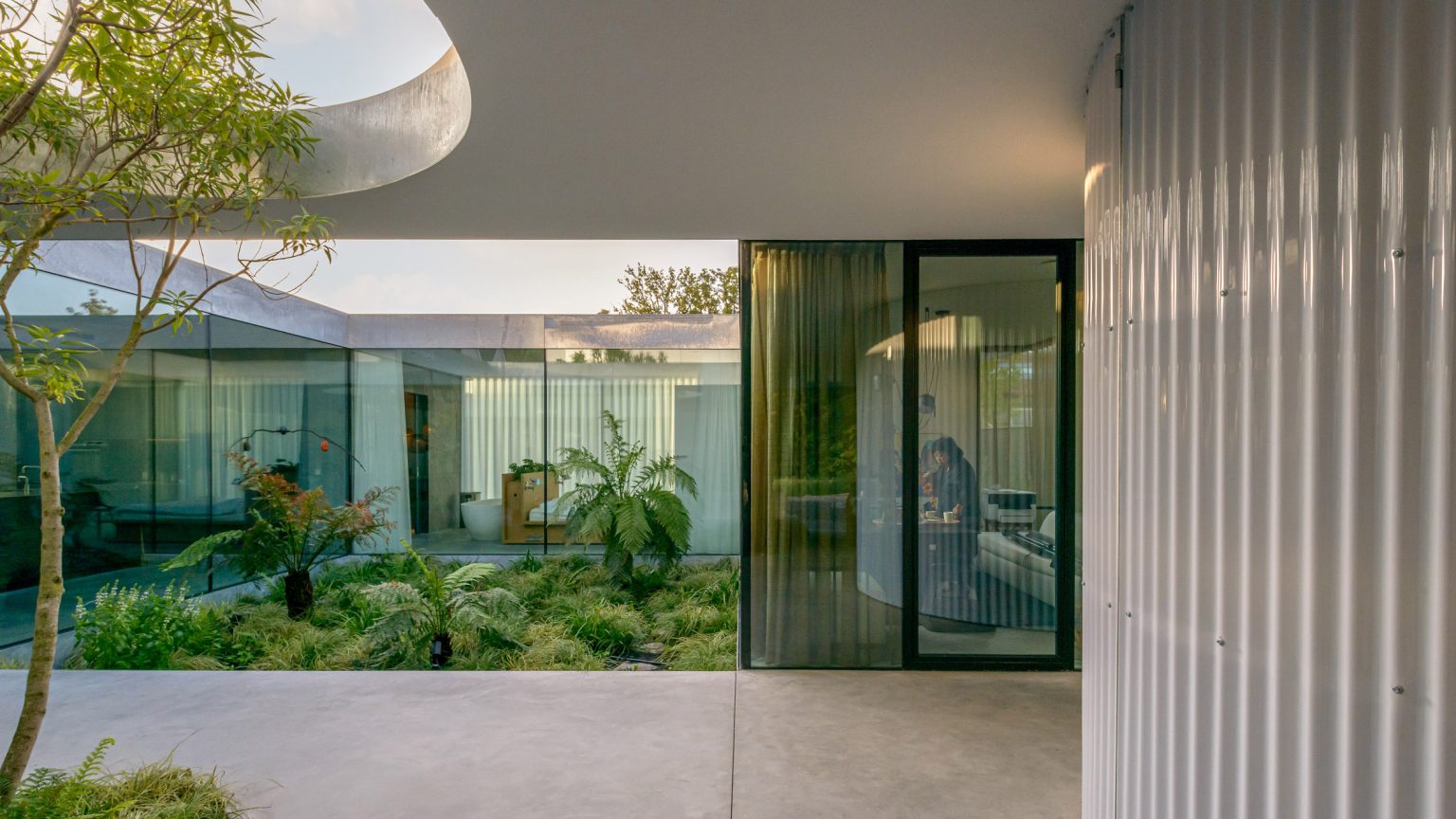 반반. 집의 이름처럼 내부와 외부의 경계를 없애고 하나로 연결되는 주거공간을 만들 수는 없을까?
불규칙적인 대지 위에 규칙적인 그리드로 거주공간의 내부와 외부가 채워집니다. 내부와 외부는 교차로 반복되며 그리드를 채웁니다. 자연(외부)과 내부(주거)는 서로를 반복하며 하나의 덩어리를 만듭니다. 그렇게 밀착된 내외부의 경계는 하나의 거주공간으로 창출됩니다.
Outdoor space has "equal importance" to interiors in Villa Fifty-Fifty
Studioninedots has created a house in the Netherlands that is arranged as a patchwork of alternating courtyards and industrial low-lying pavilions.

The dwelling, named Villa Fifty-Fifty, was created in a new residential neighbourhood in Eindhoven for a young family who wanted to live in connection to nature.

It was designed by Dutch architect Studioninedots' to encourage indoor-outdoor living, with the same amount of external spaces dotted across the site as there are internal areas.

"Being the proud owners of a garden, at last, our clients' wish was a family home where they could live more with nature, where they could experience nature from the entire house," the studio told Dezeen.

"We could have designed a compact house with a garden, with a glass facade as a cliché that it 'seamlessly merges indoors and outdoors'," it said.

"Instead, we approached Villa Fifty-Fifty the other way around. We set ourselves the challenge to design beyond maximising transparency and treated all functions with equal importance, regardless of their obvious location."

The dwelling is located in Strijp R, a new neighbourhood in the city that is flanked by a forest and an industrial area that was once home to factories owned by electronics brand Philips.

Its size was dictated by the defined borders of the plot purchased by the client, which was chosen as it could comfortably accommodate a house and garden.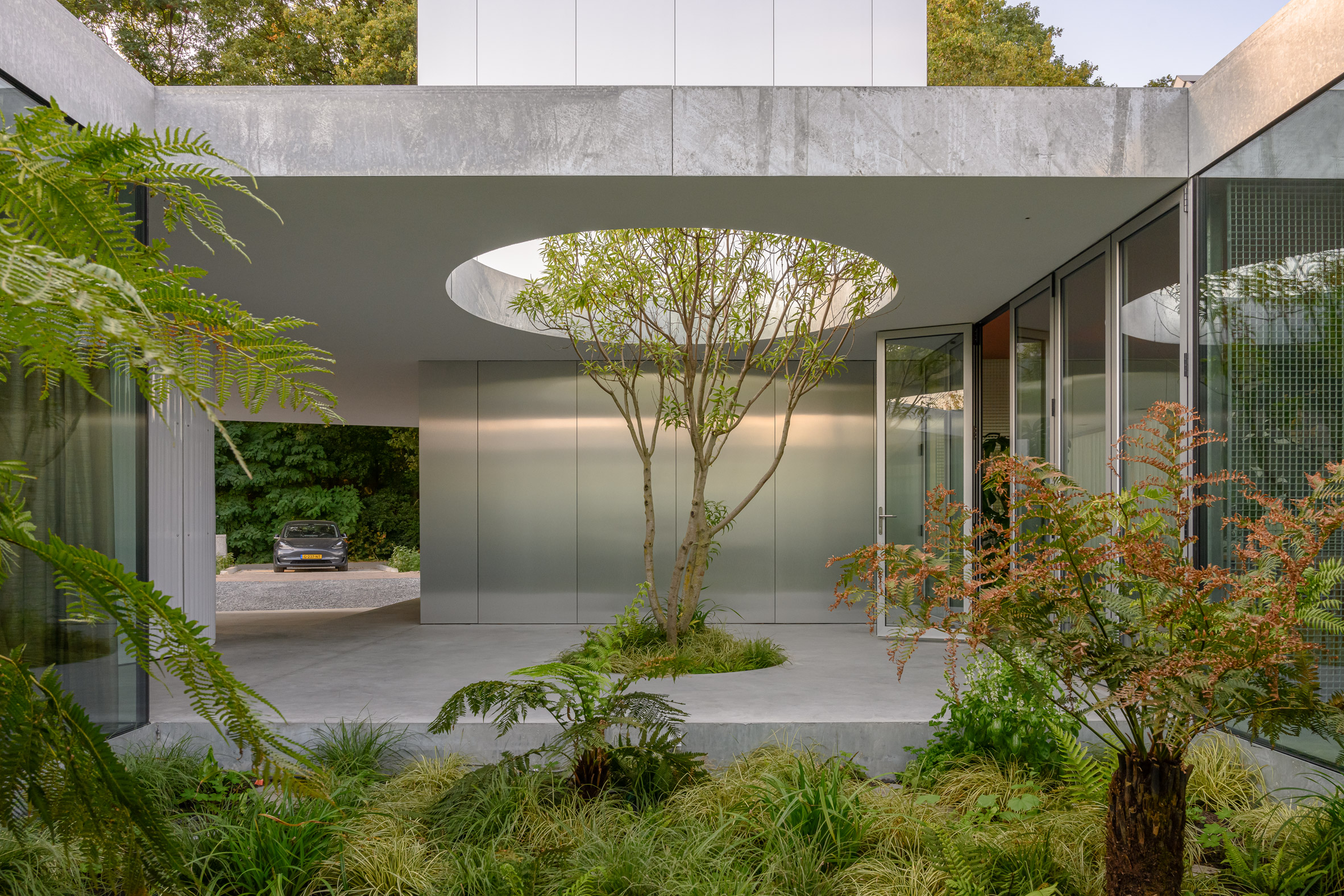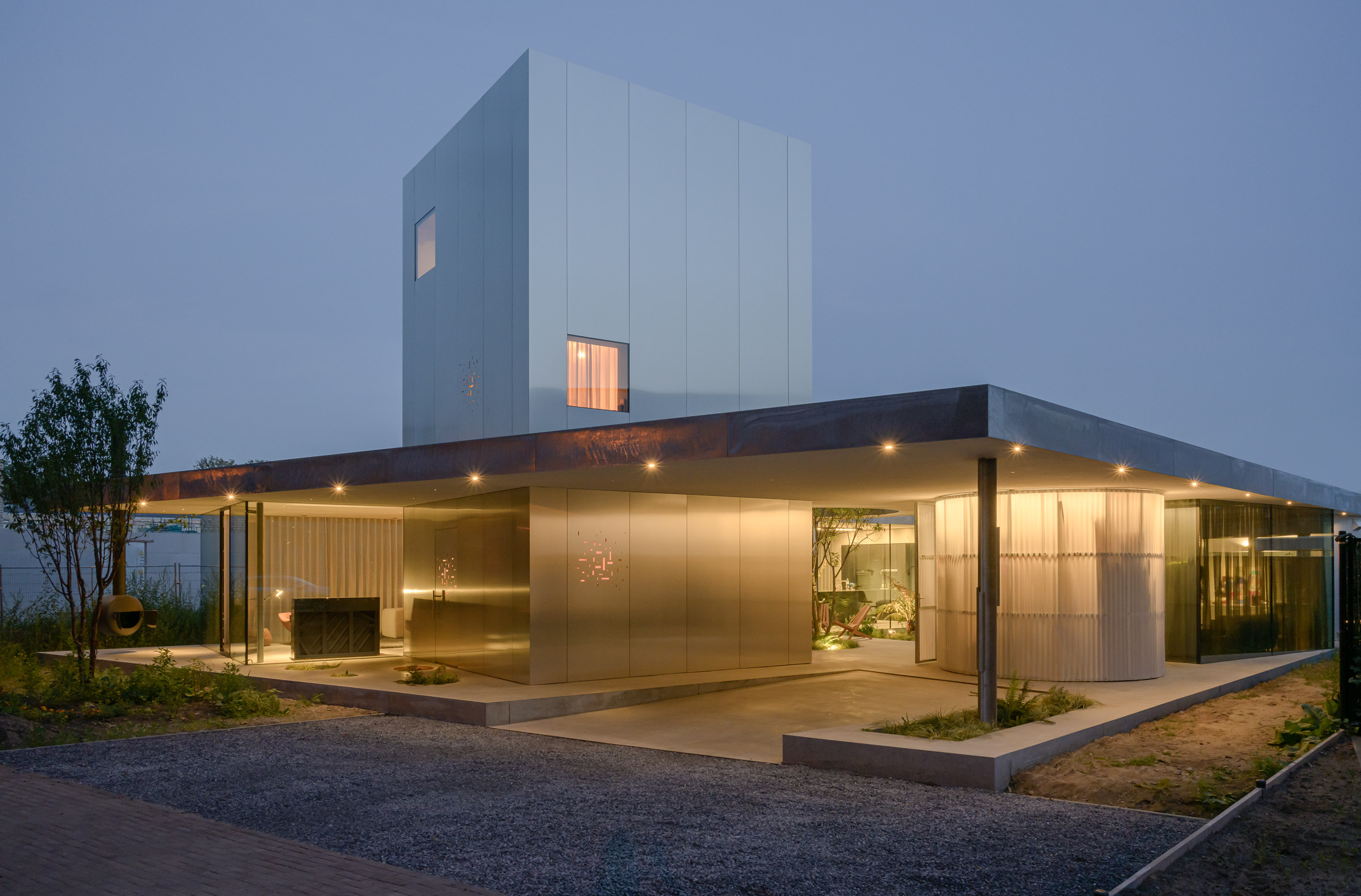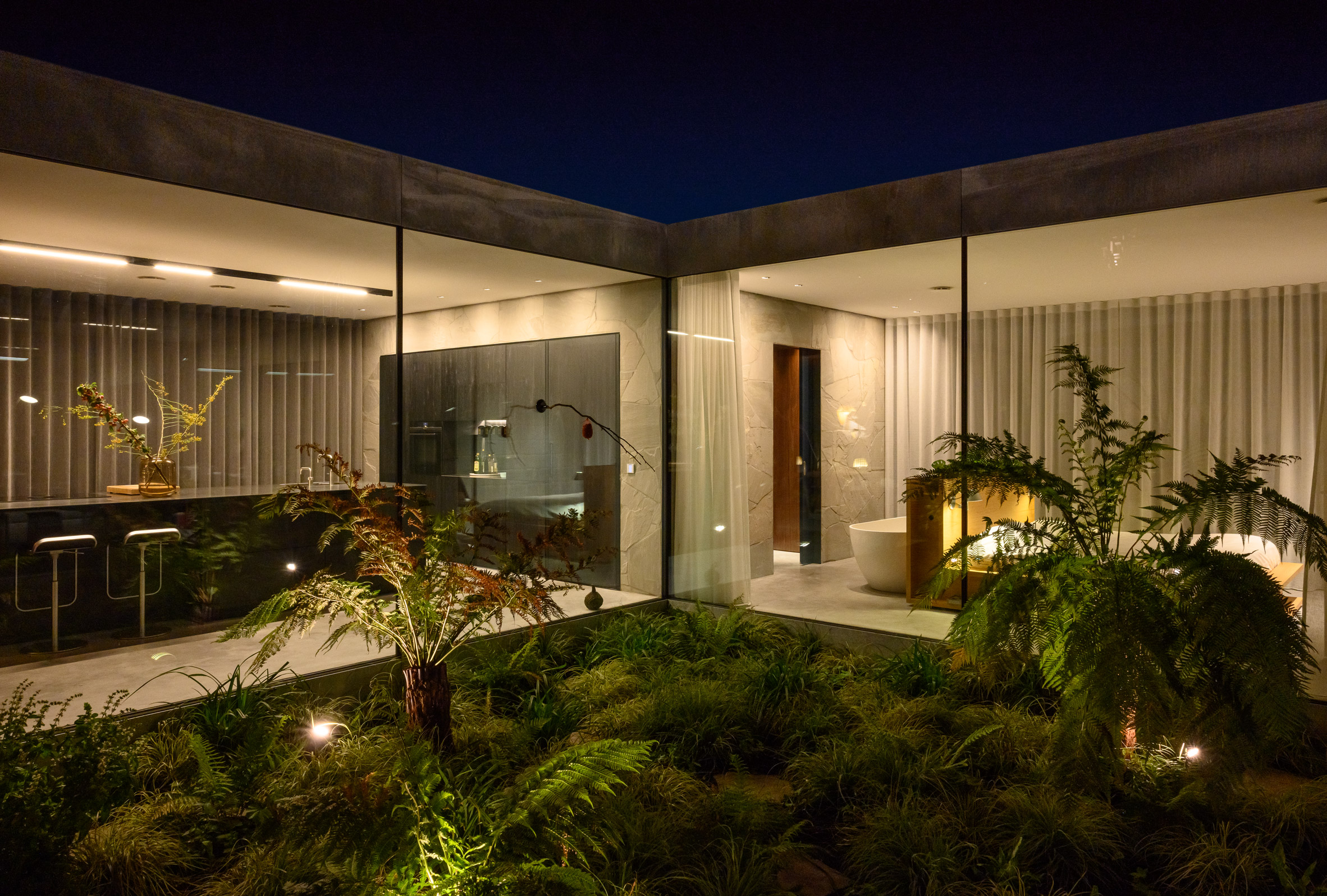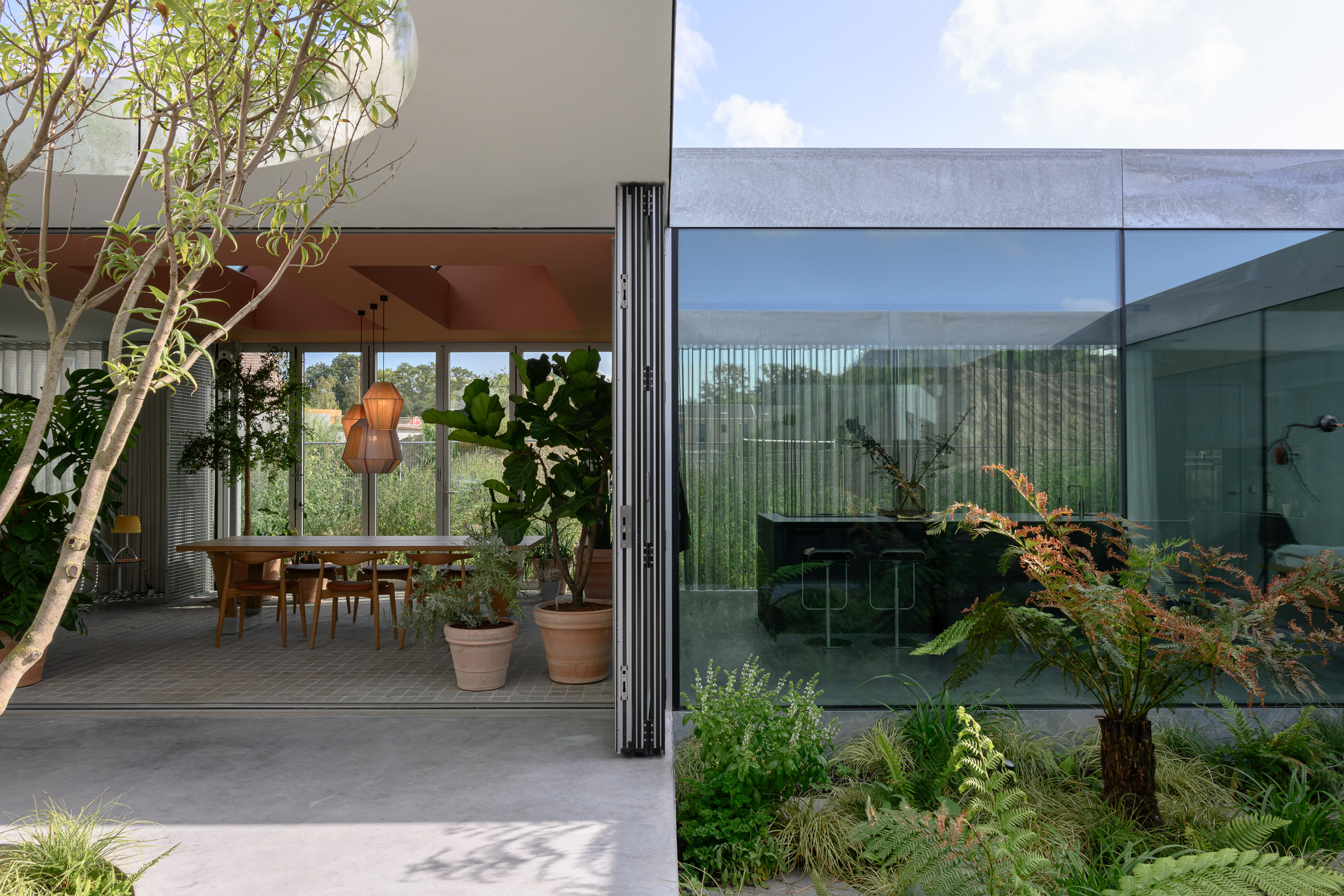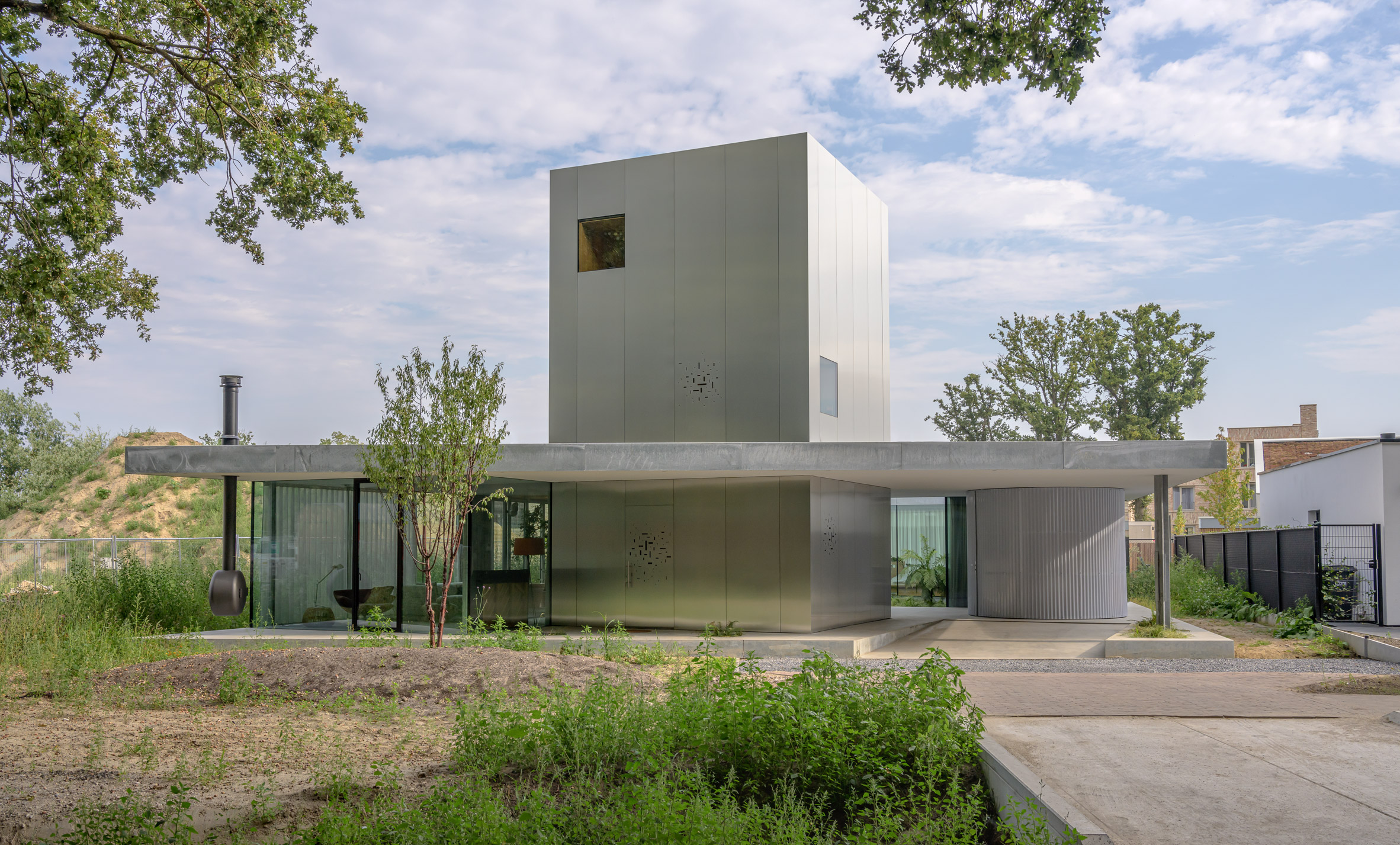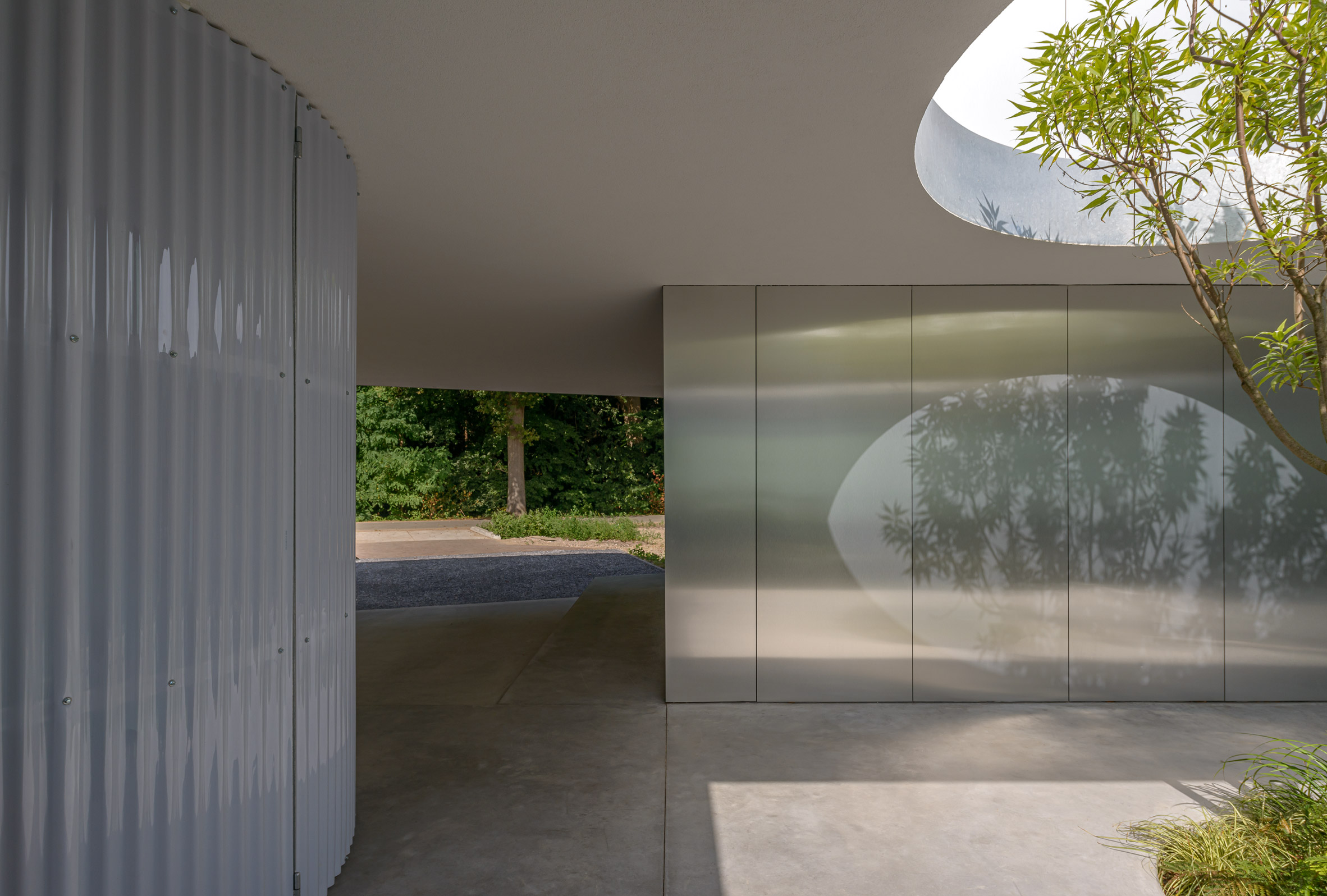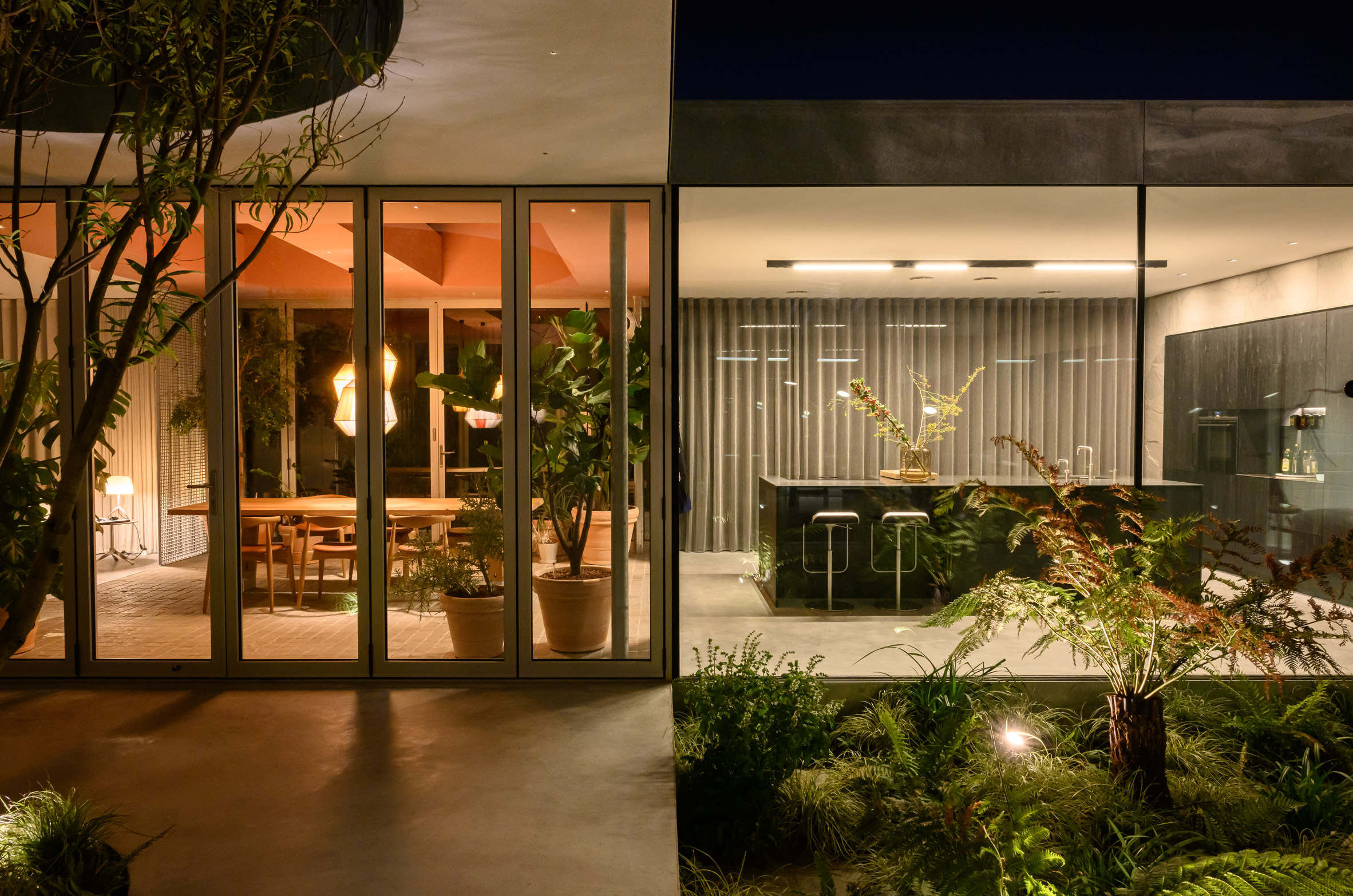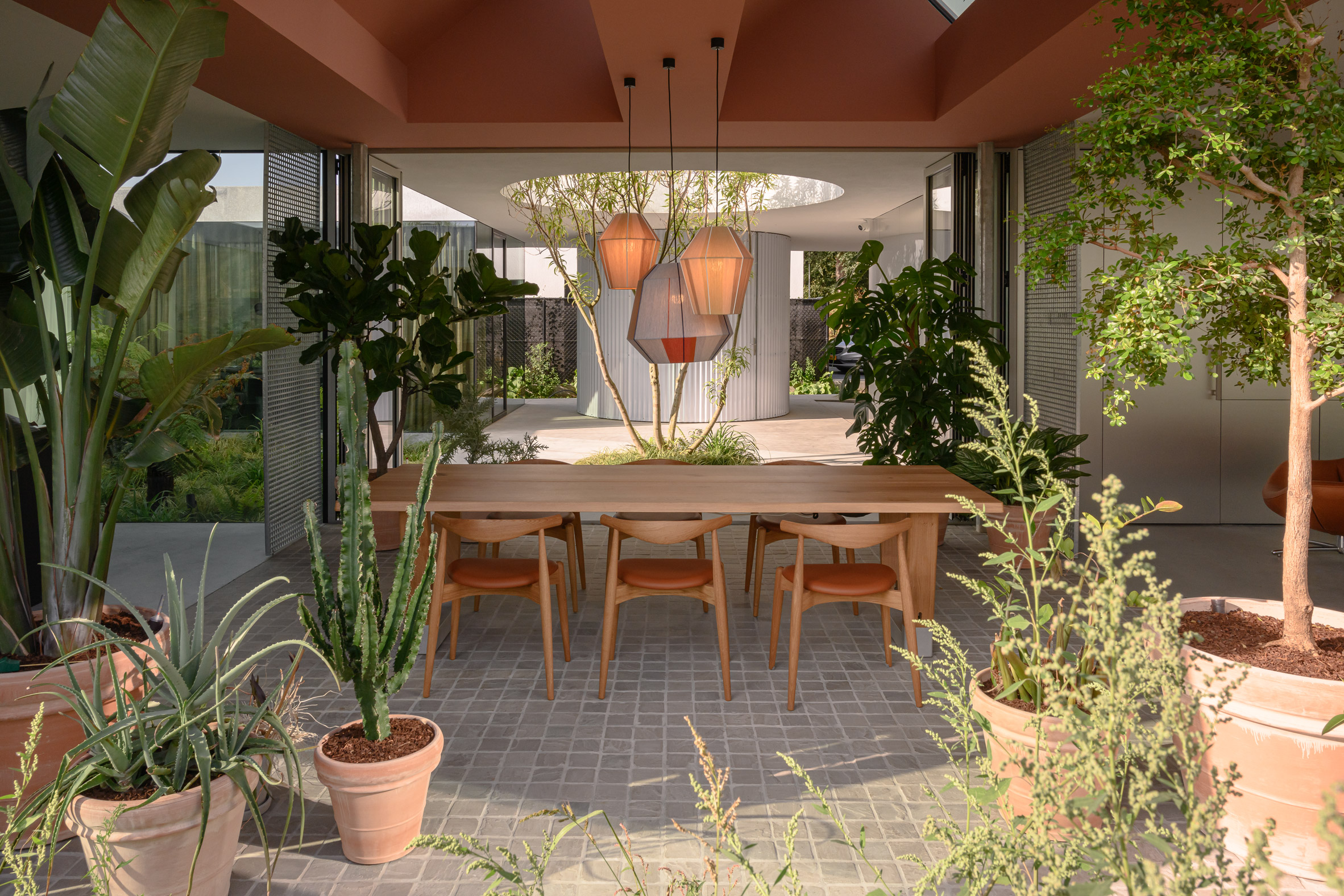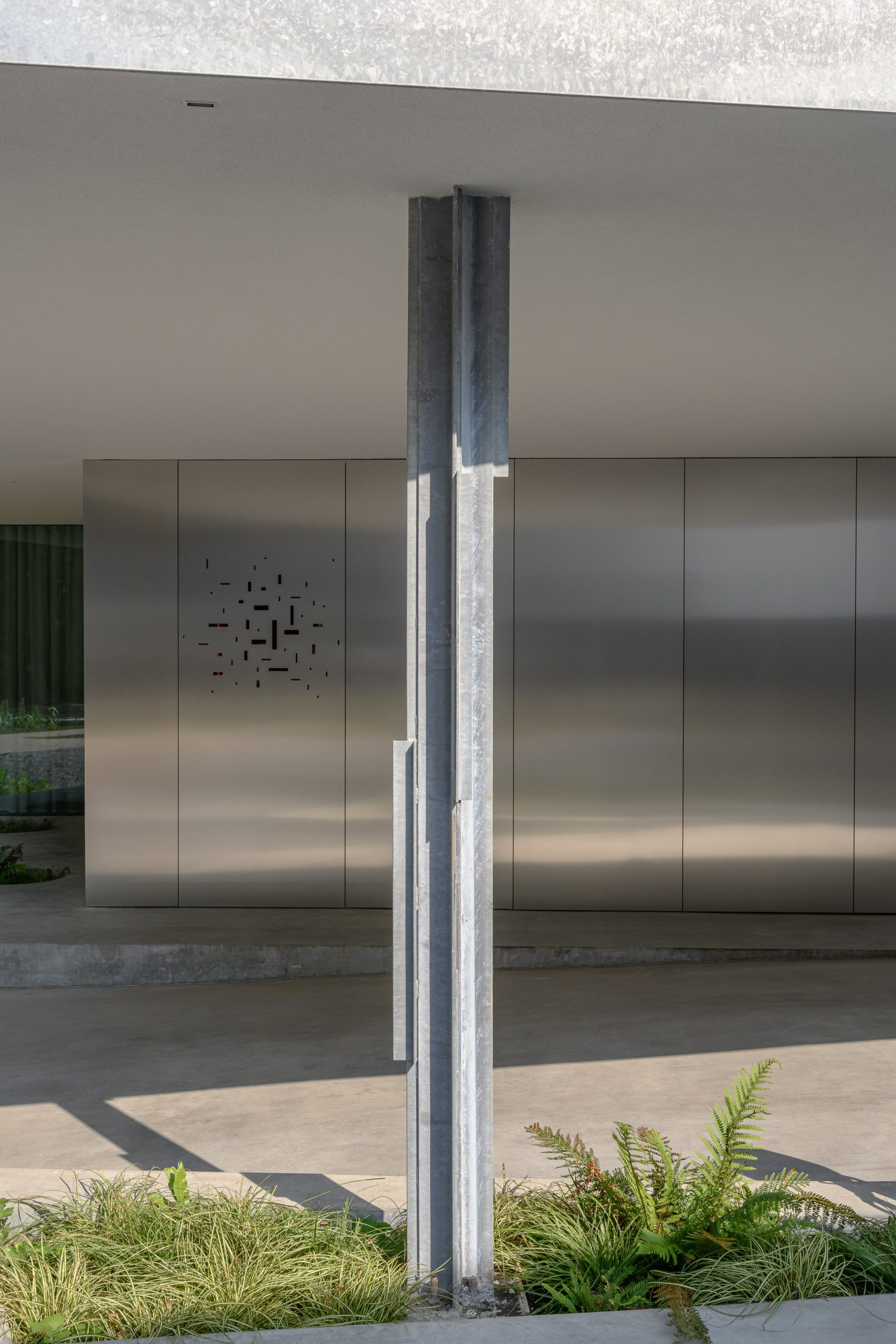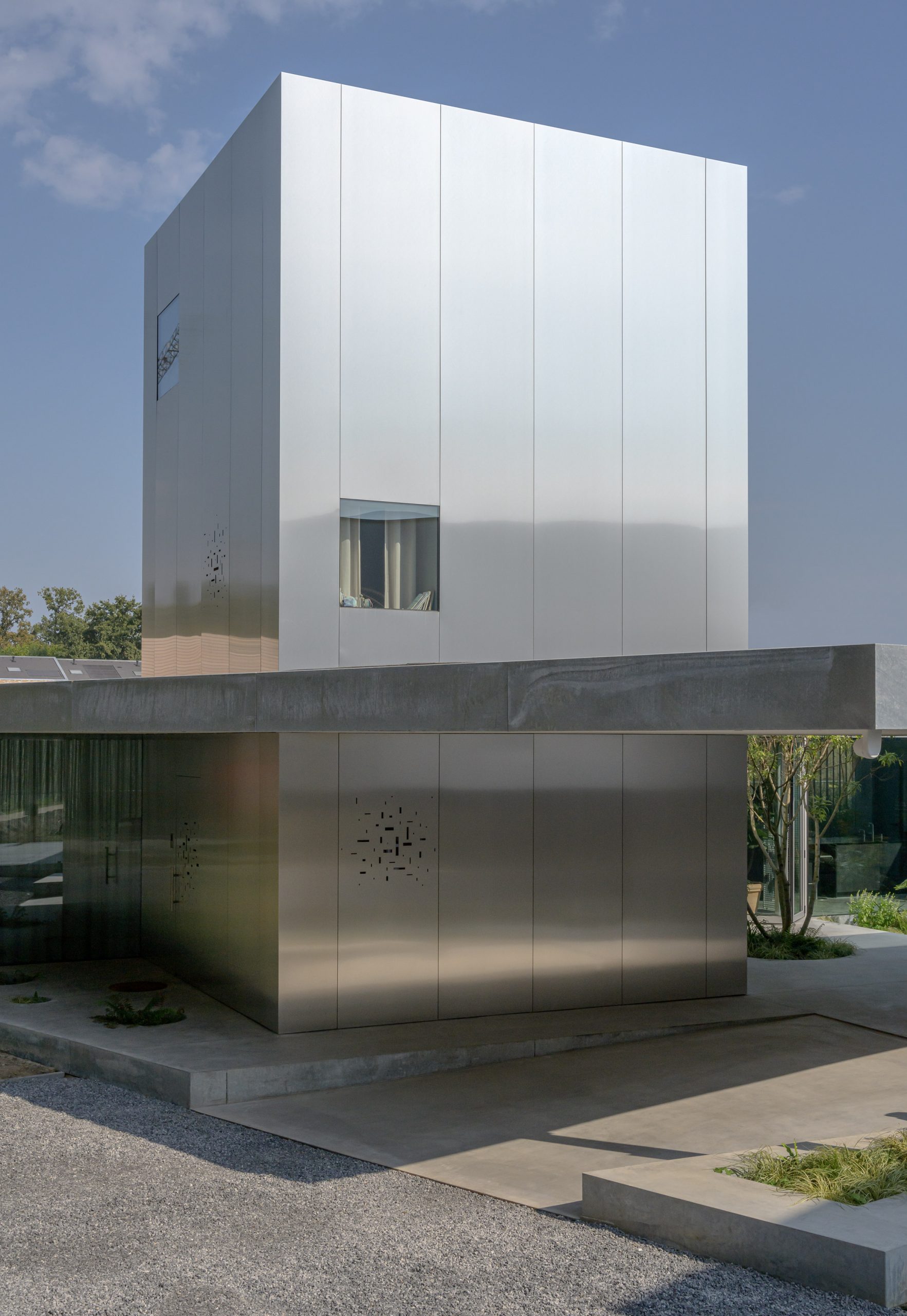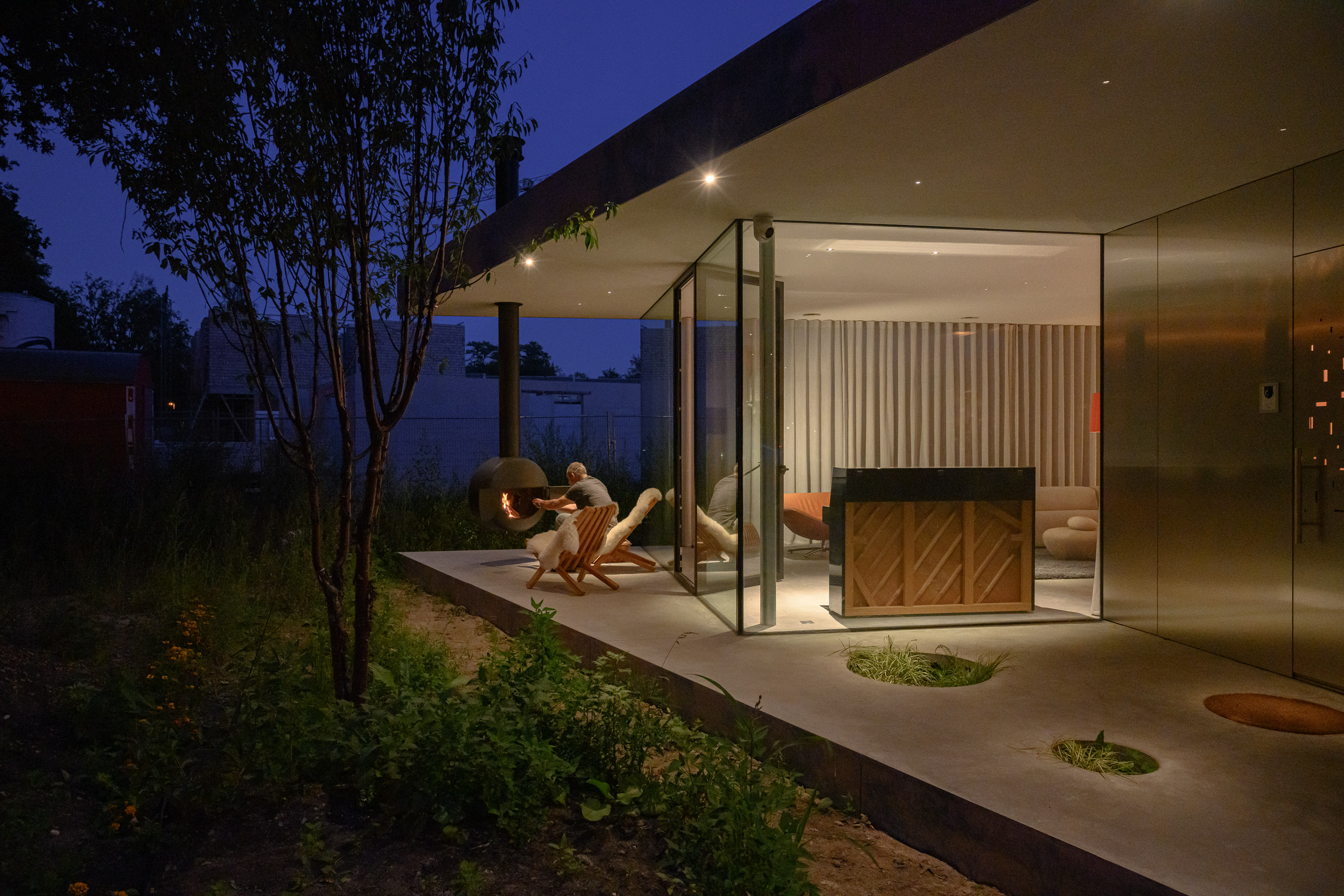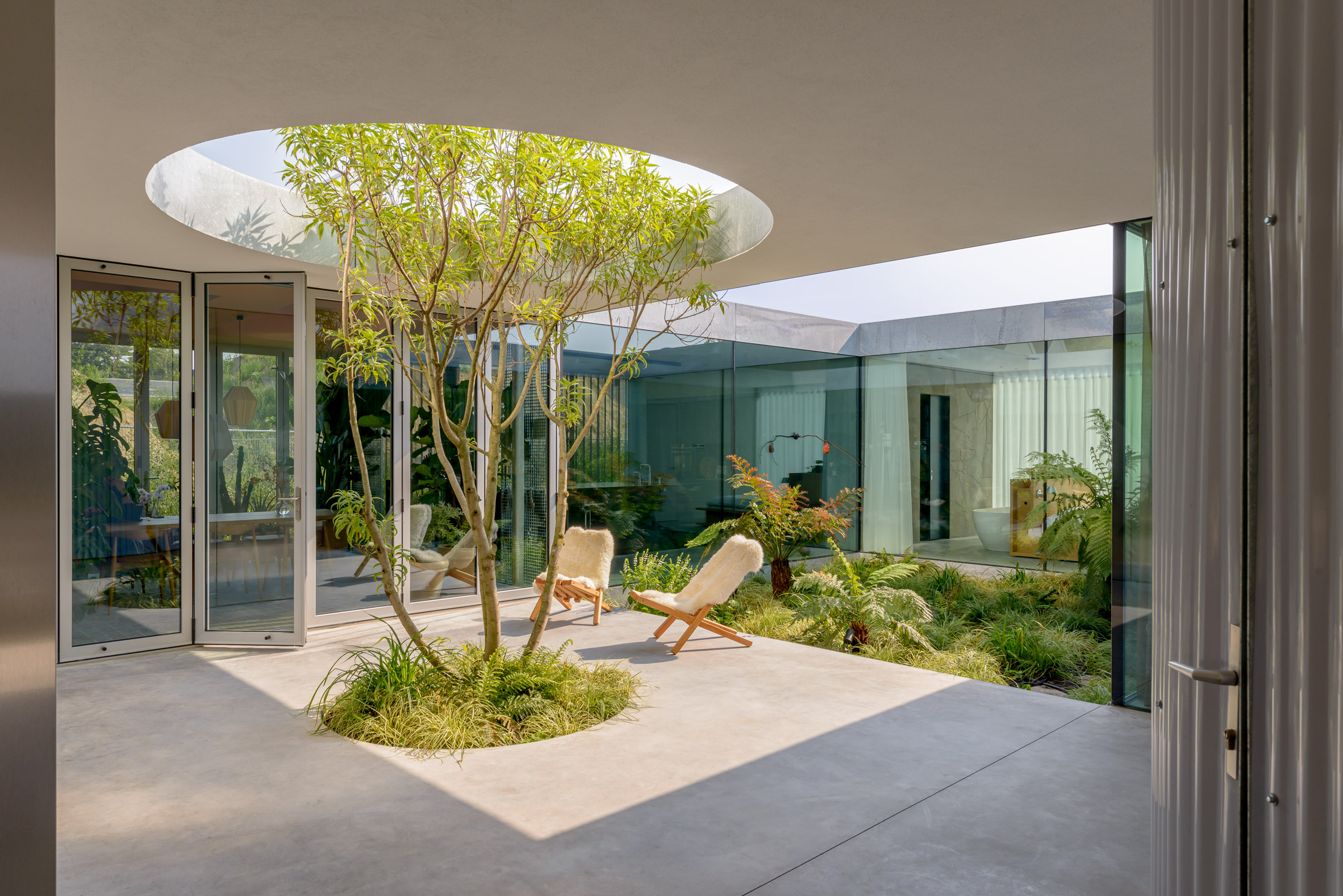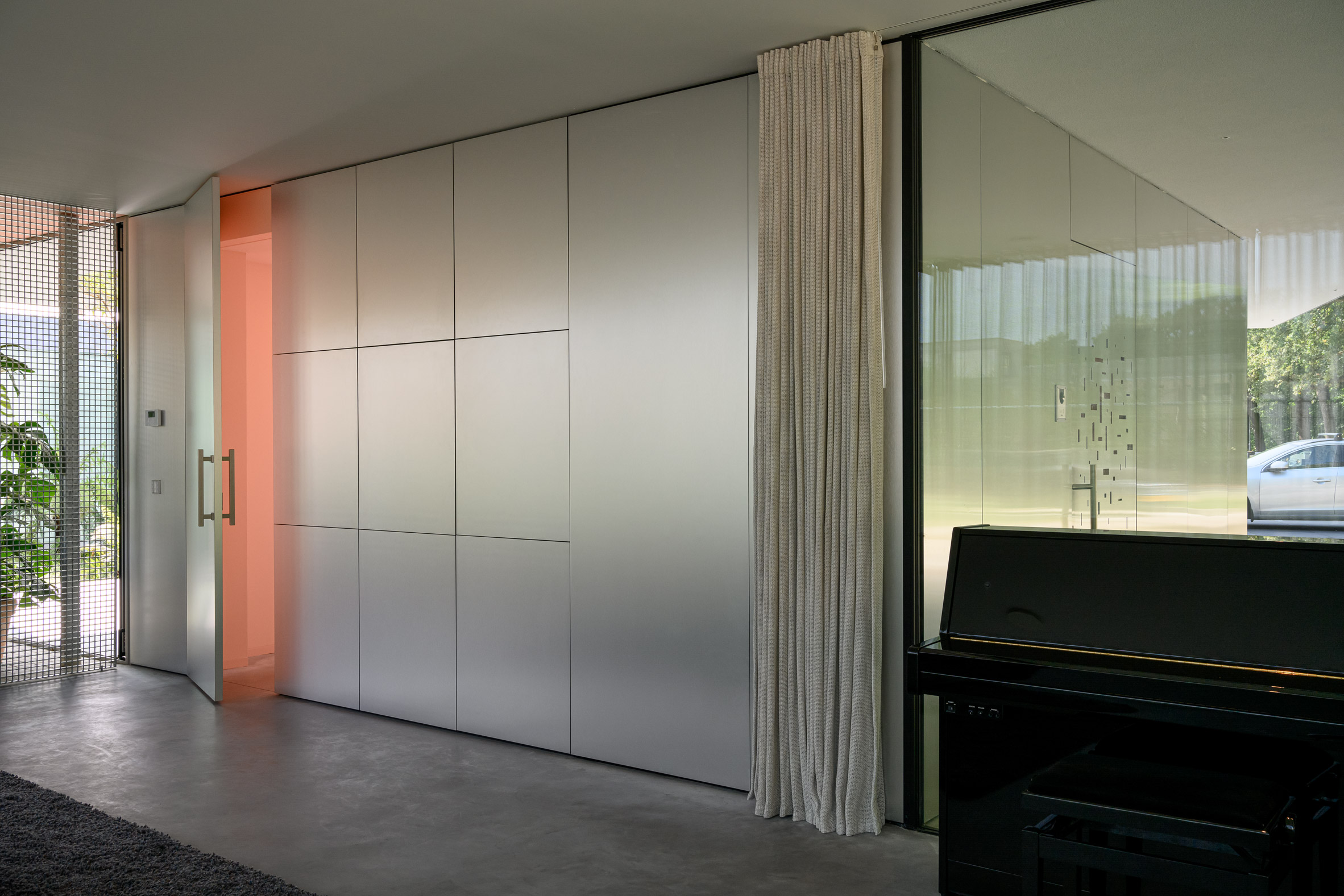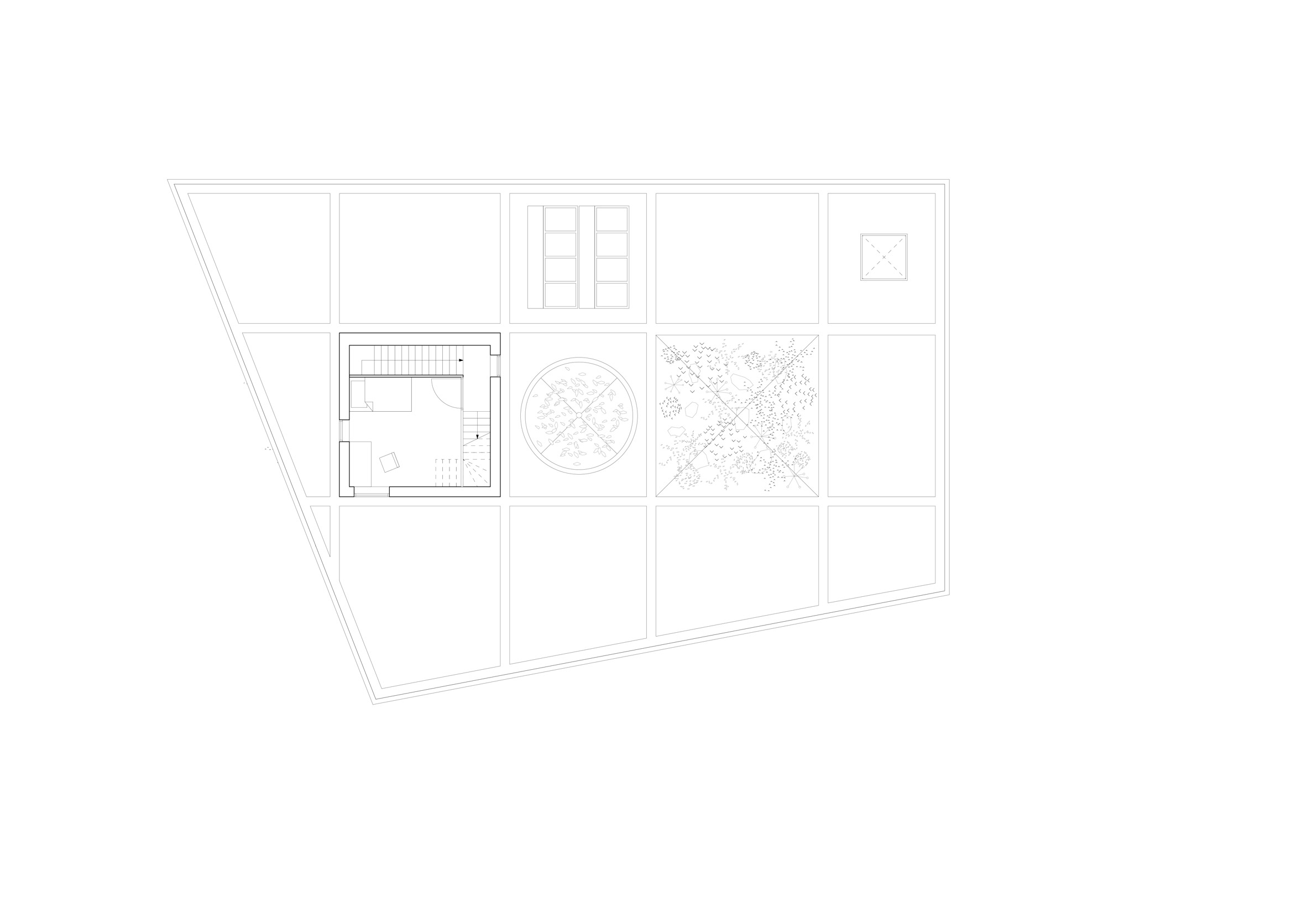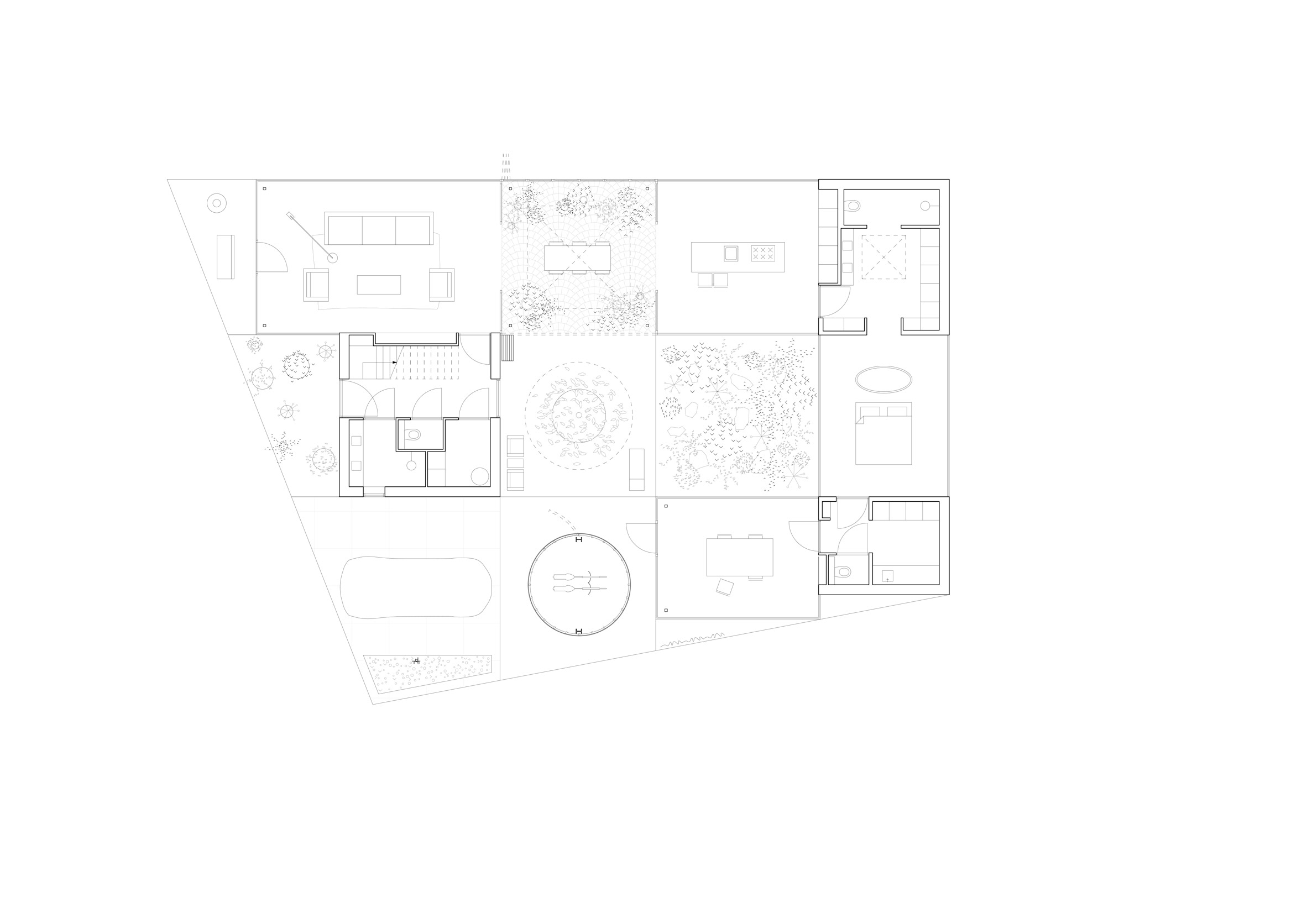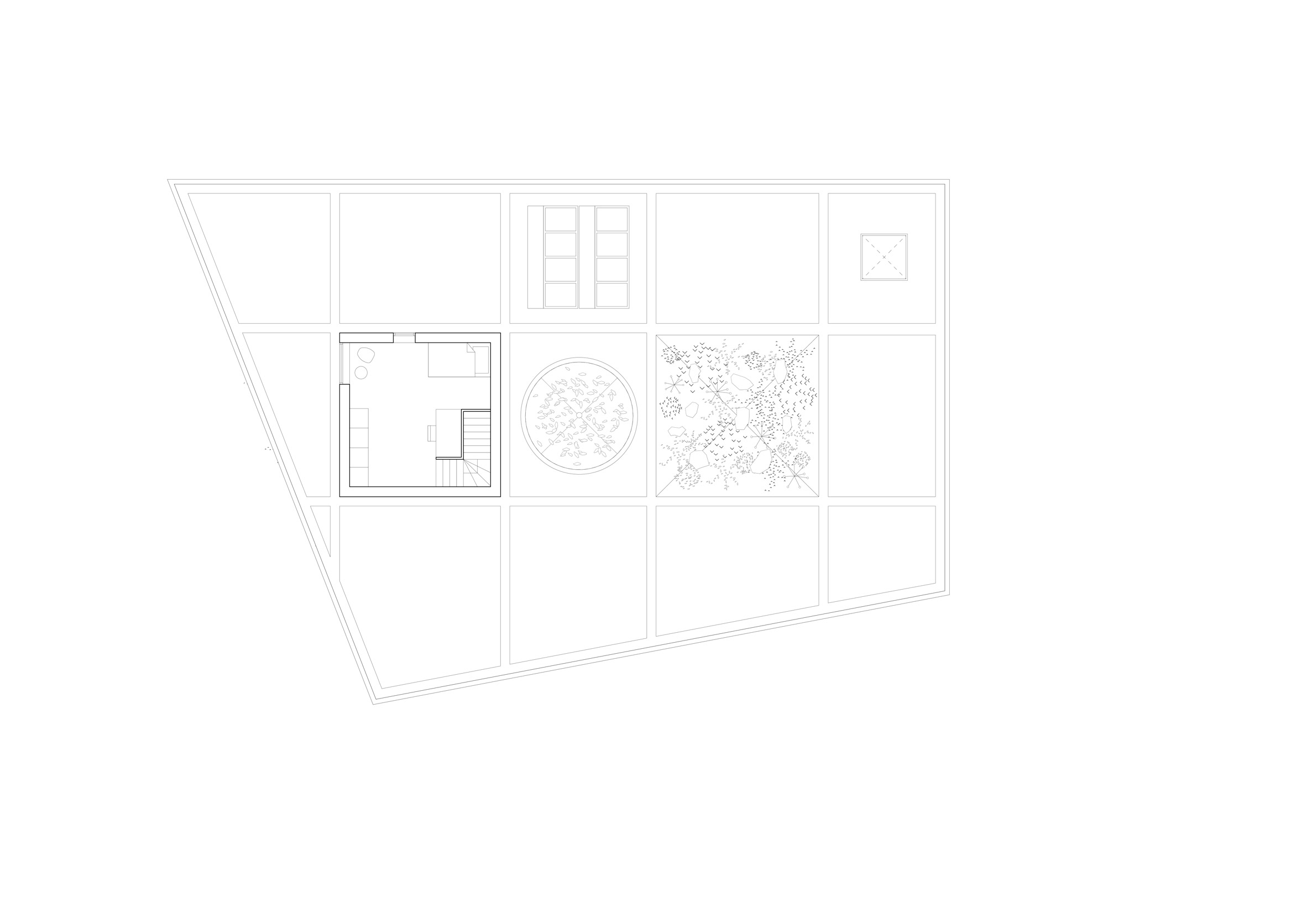 from dezeen