은퇴자를 위한 집. 별장으로 사용되는 이곳은 길다란 두개의 집이 연결된
평면구조를 갖습니다. 이는 외부환경과 내부를 최대한 밀착시키려는 건축의도로
콘크리트를 바탕으로 하는 미니멀 디자인이 적용됩니다.
여기에 따듯한 원목을 사용, 균형감 있는 거주공간을 완성합니다.
READ & Architects builds retirement house that doubles as a vacation home in Japanese mountain town

This house near Japan's Mount Asama was designed by READ & Architects for a couple starting their retirement, but it can also be used as a vacation home by their children and grandchildren.

Located in Karuizawa, a resort town in the mountains of Nagano Prefecture, Symbiotic House for Life After Retirement was planned with flexibility and the future in mind.

Its owners will live there full-time for the final years of their life, but there's also room for family or guests to come and stay for weekends and holidays. The couple plan to leave the house to their children after they die, in the hope they will use it in the same way.

"Taking inspiration from the ancient Japanese way of life, of 'symbiosis', we thought of a house that snuggles up to the couple's life," said READ & Architects founder Kazuki Okada.

To suit its multiple uses, the 227-square-metre house is organised as two blocks, connected by a glazed corridor.

The larger block contains the main living spaces, as well as an en-suite bedroom where the couple lives. The other functions as a guest suite, with a second bedroom, a traditional Japanese room and a smaller lounge space.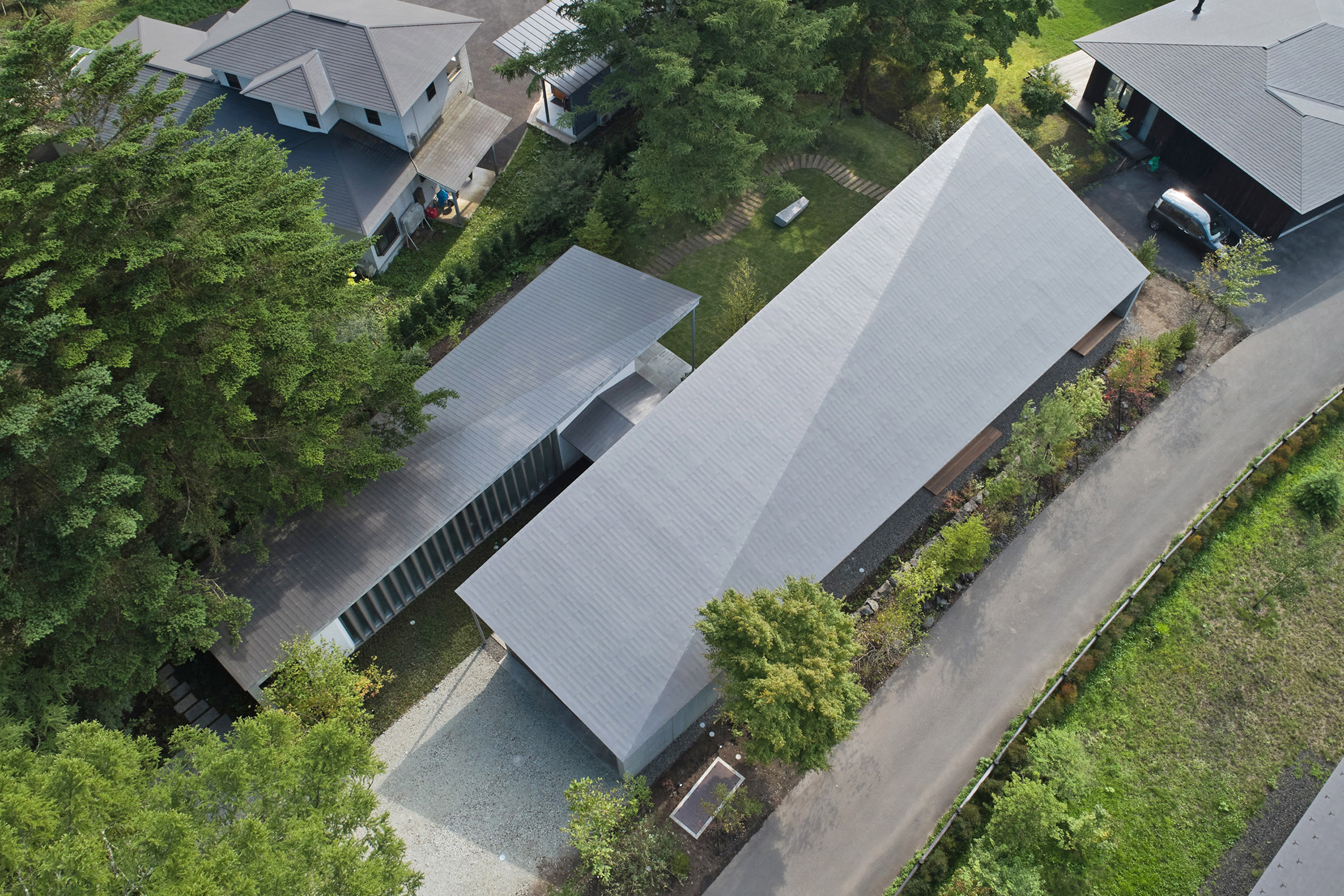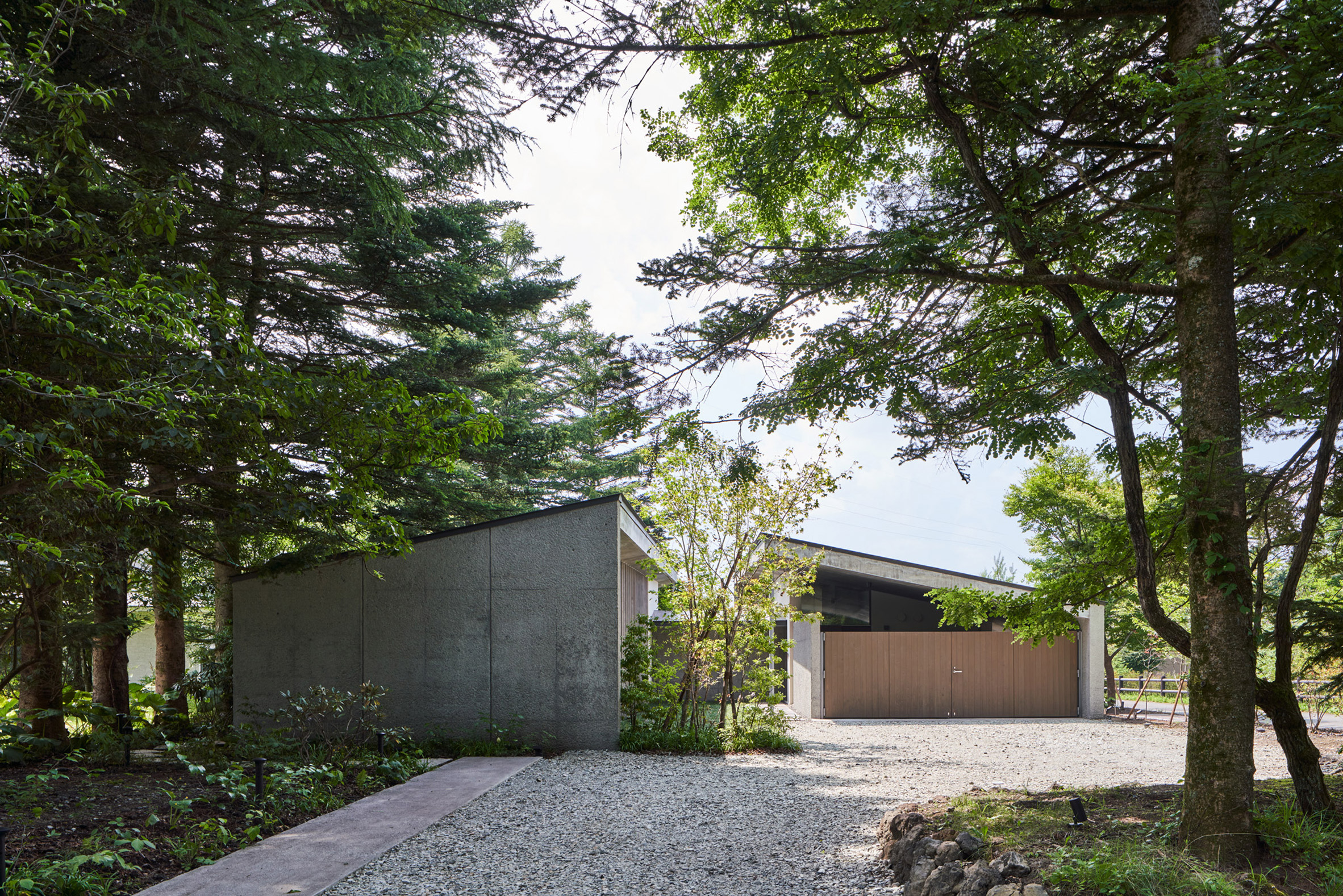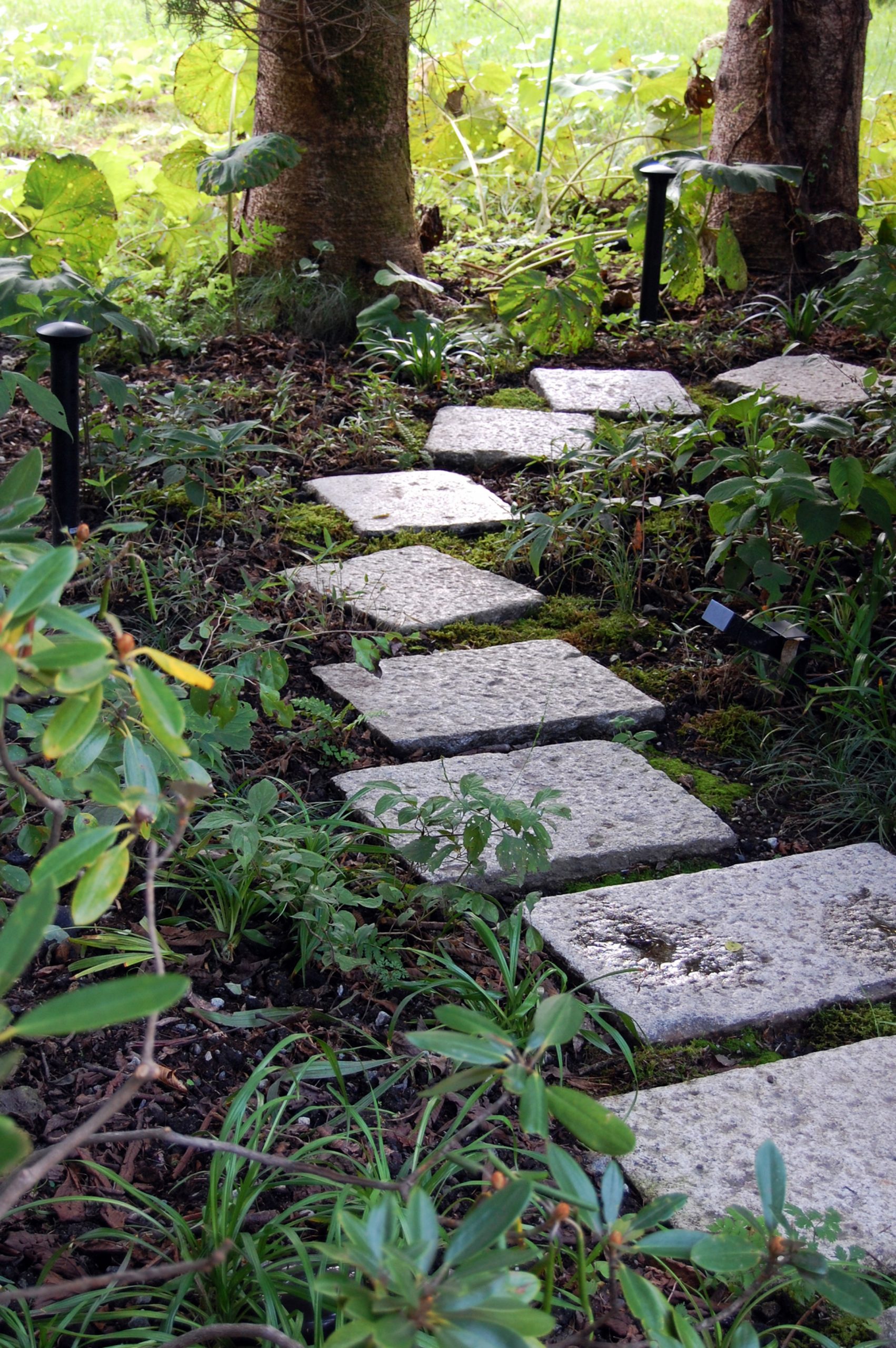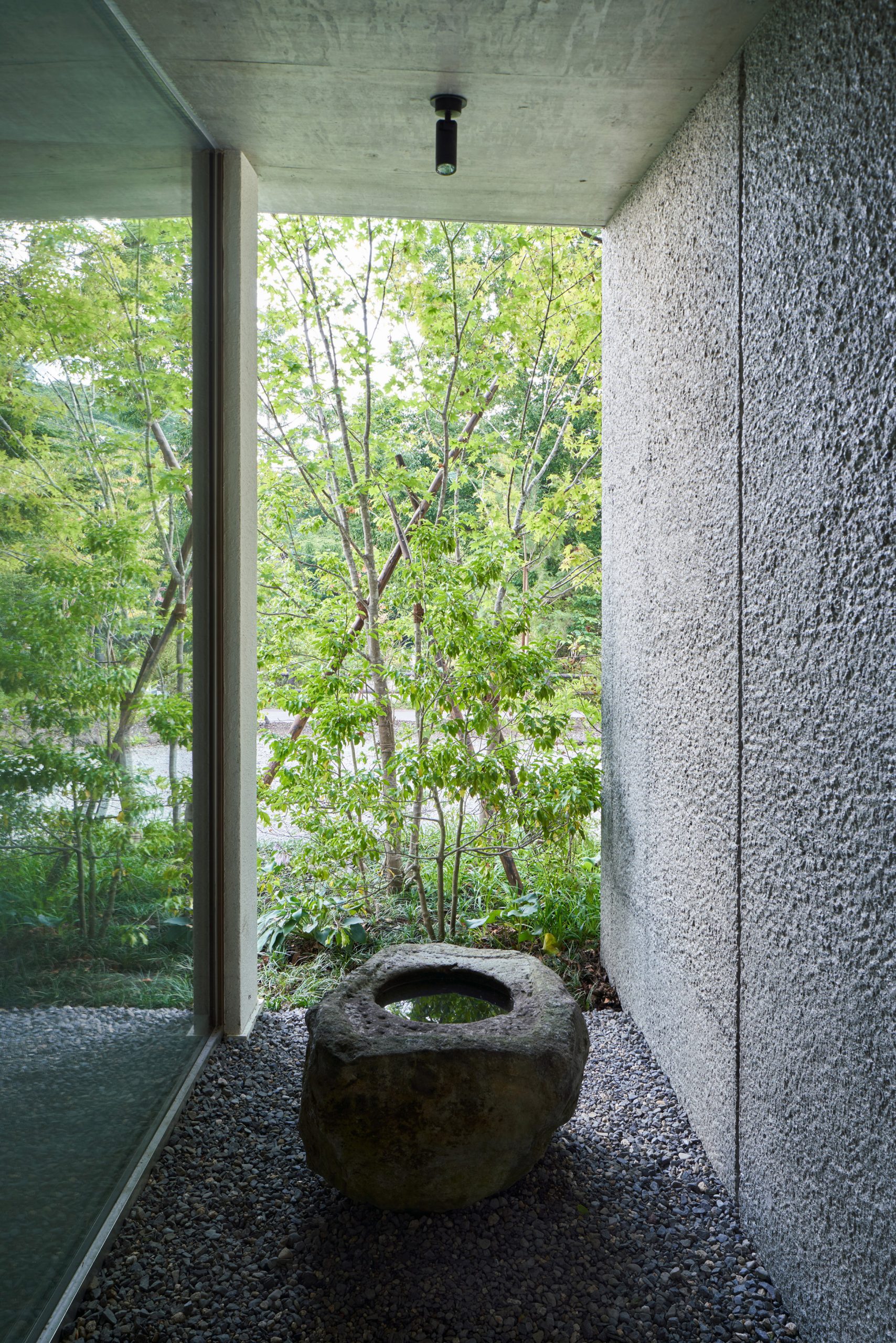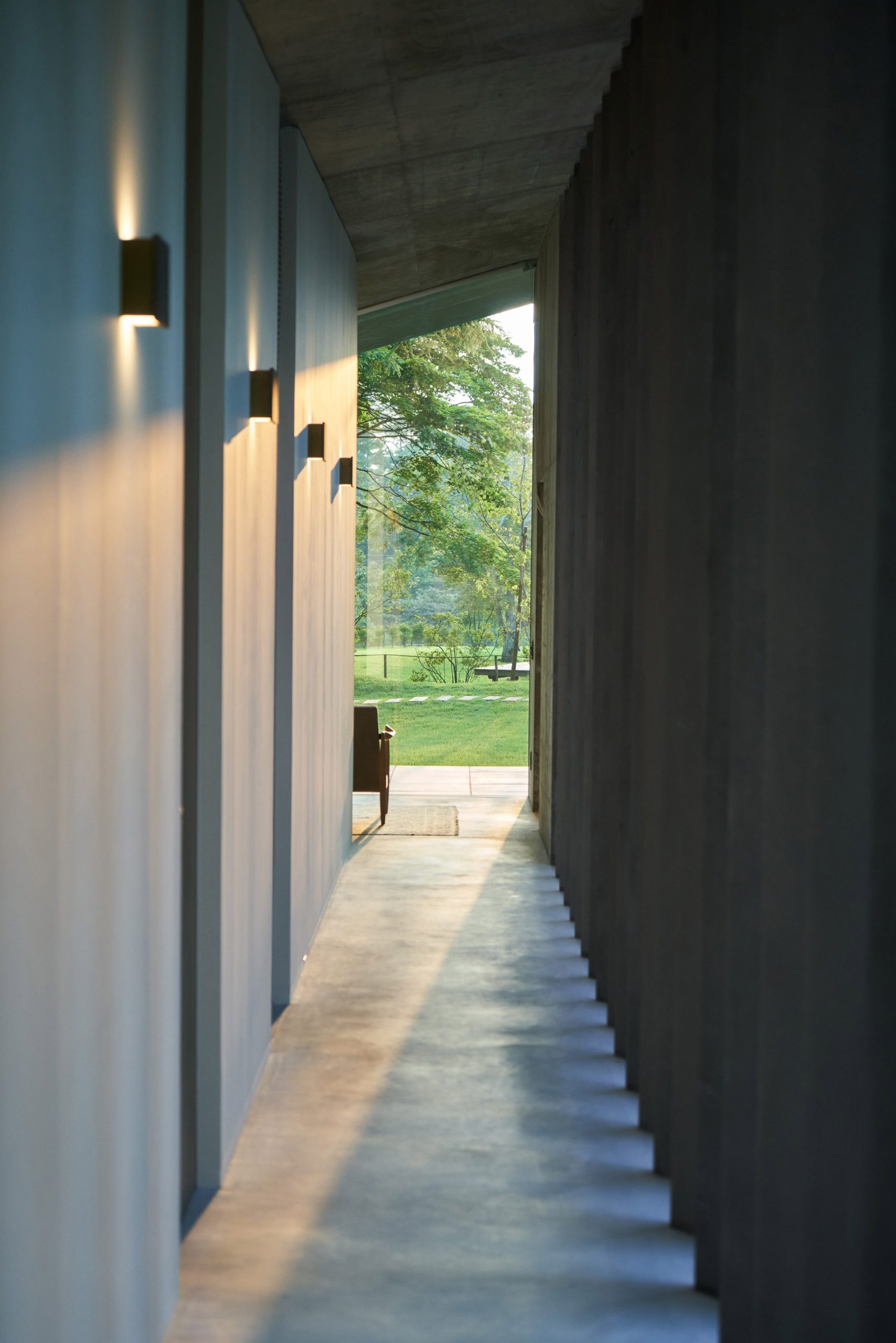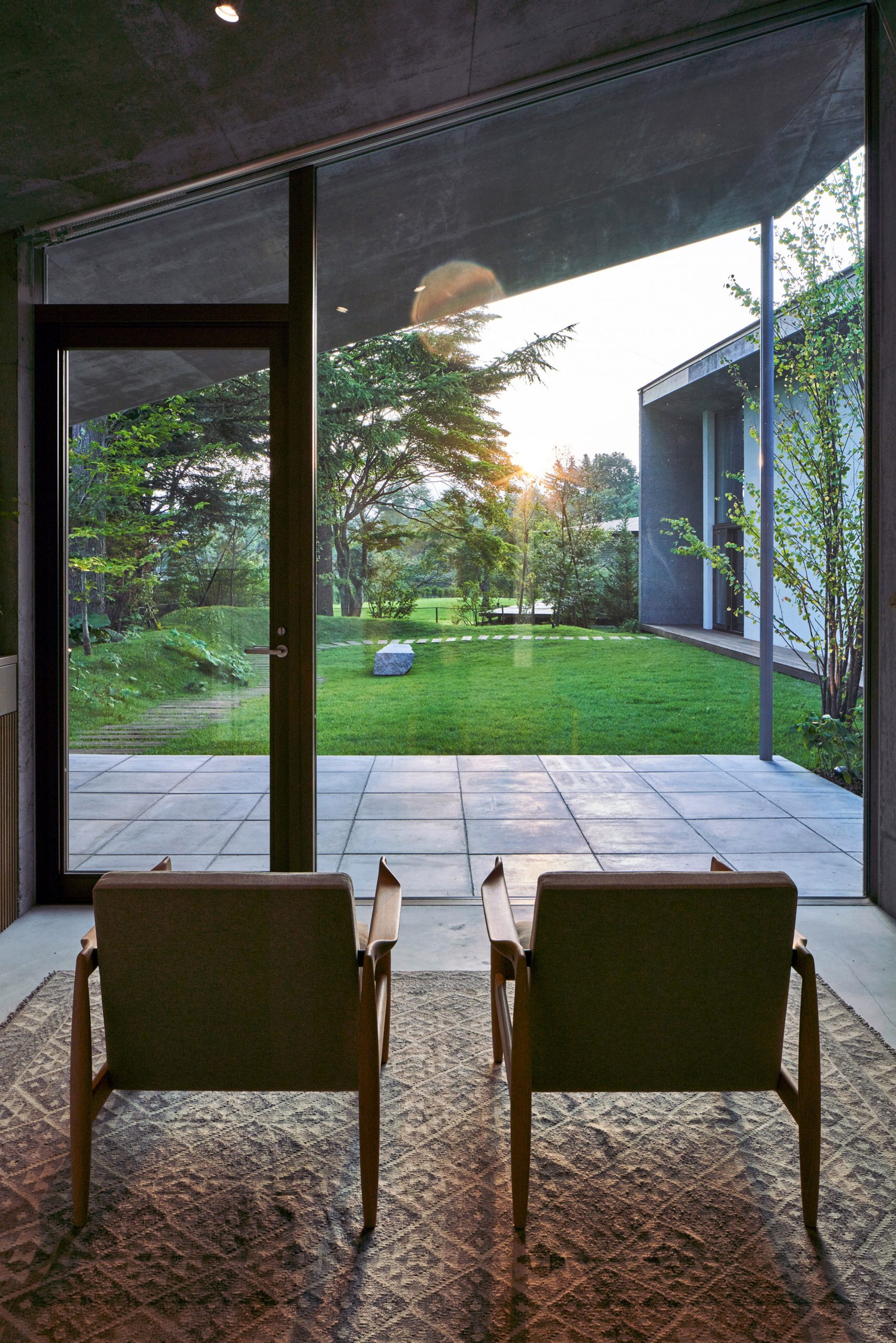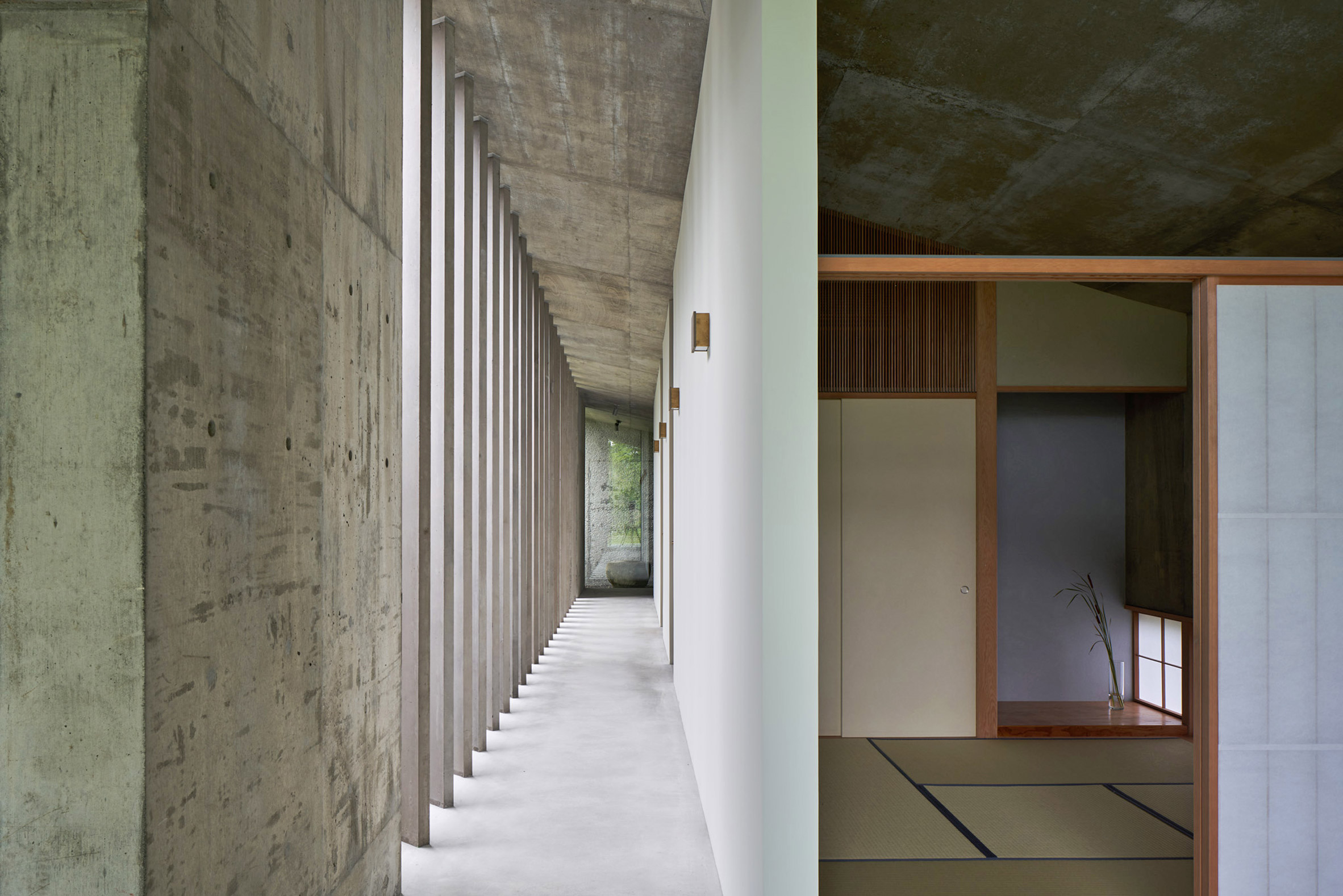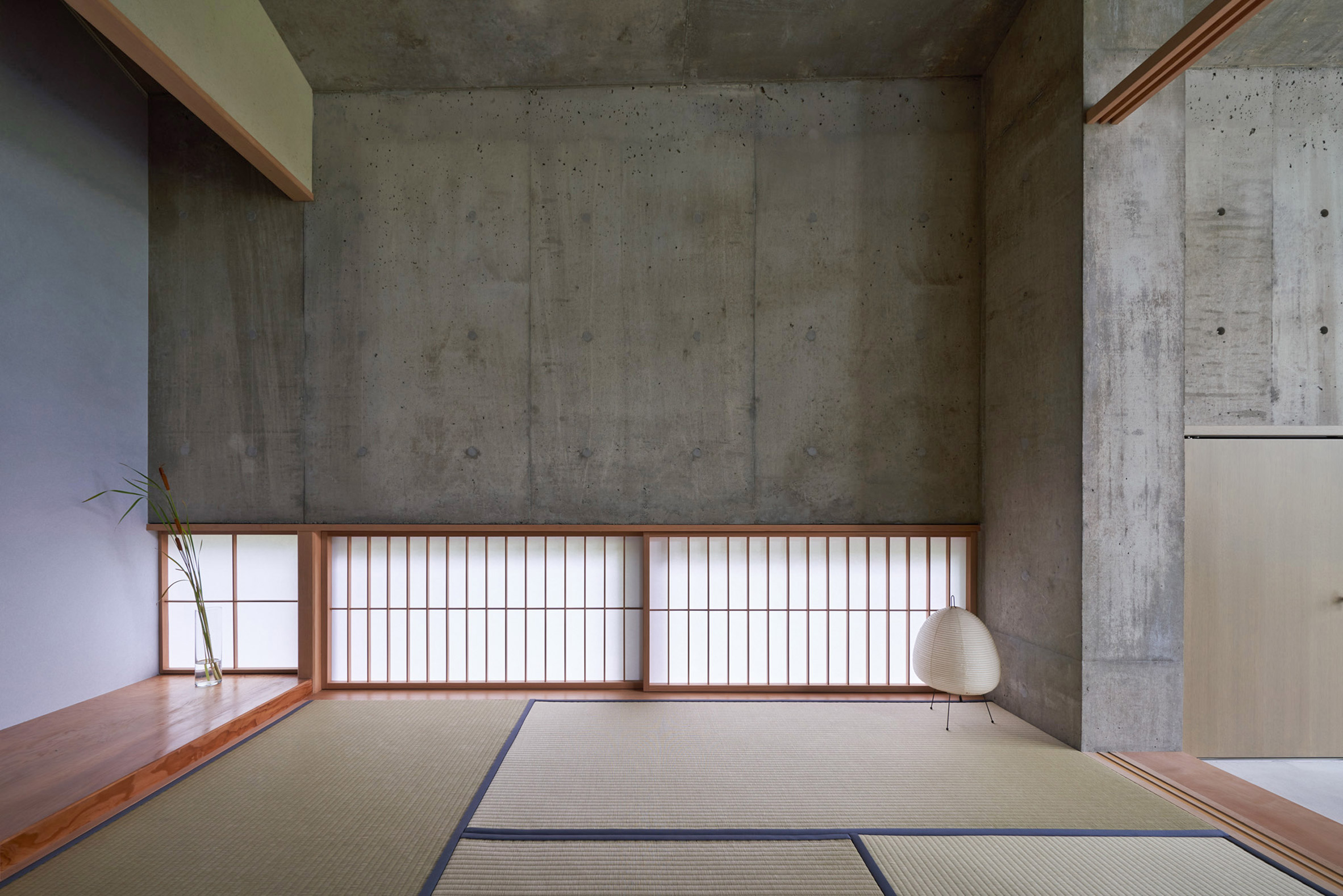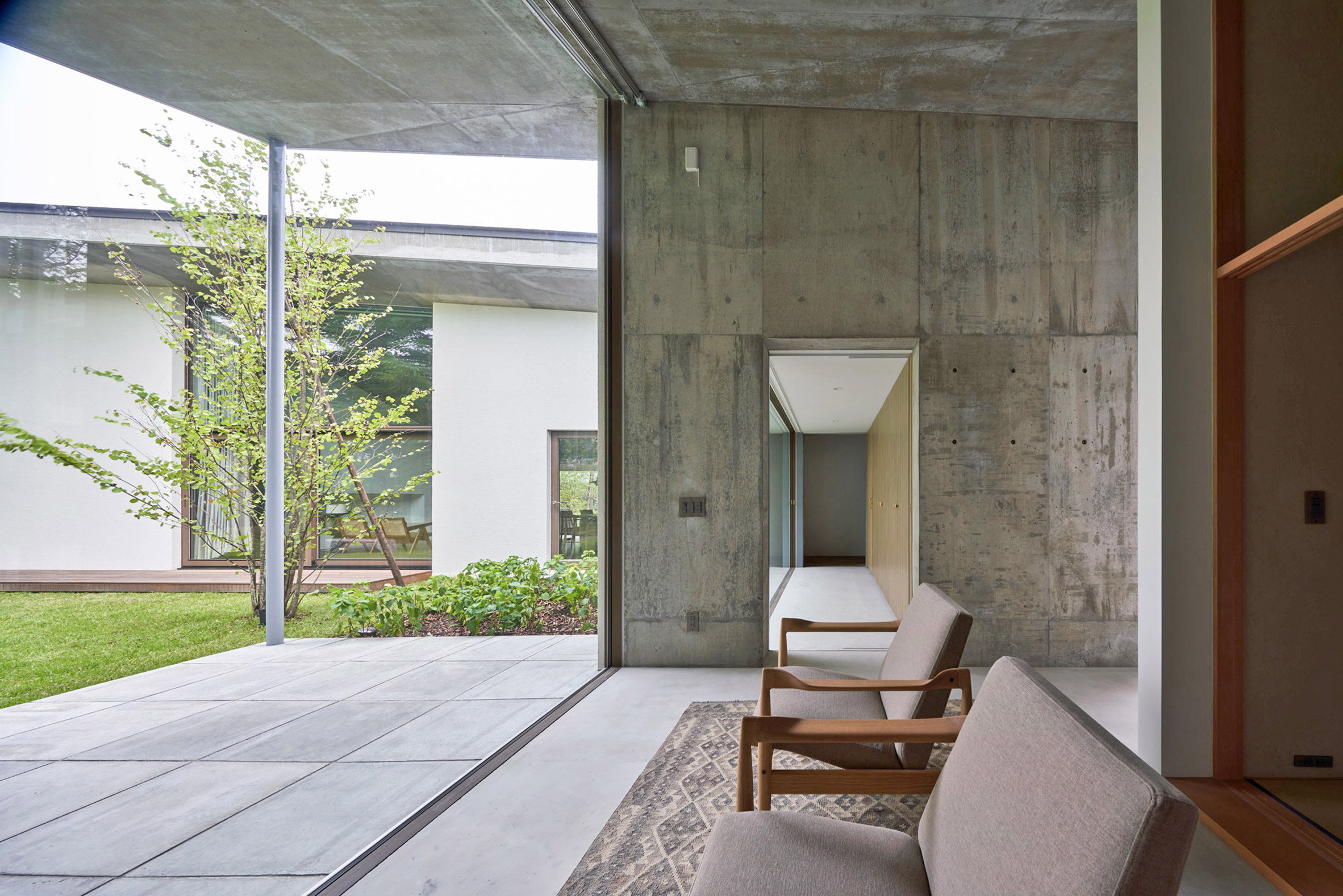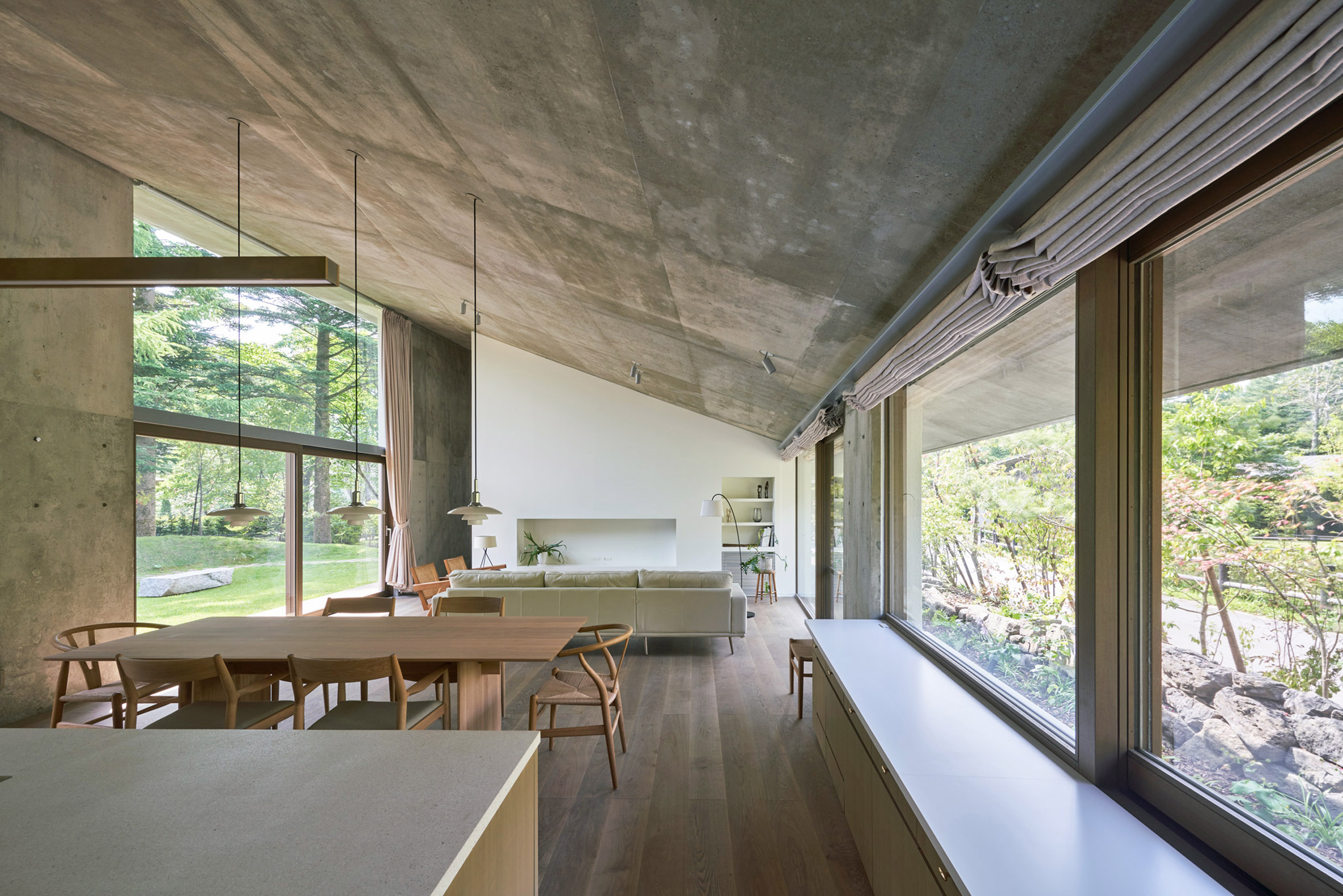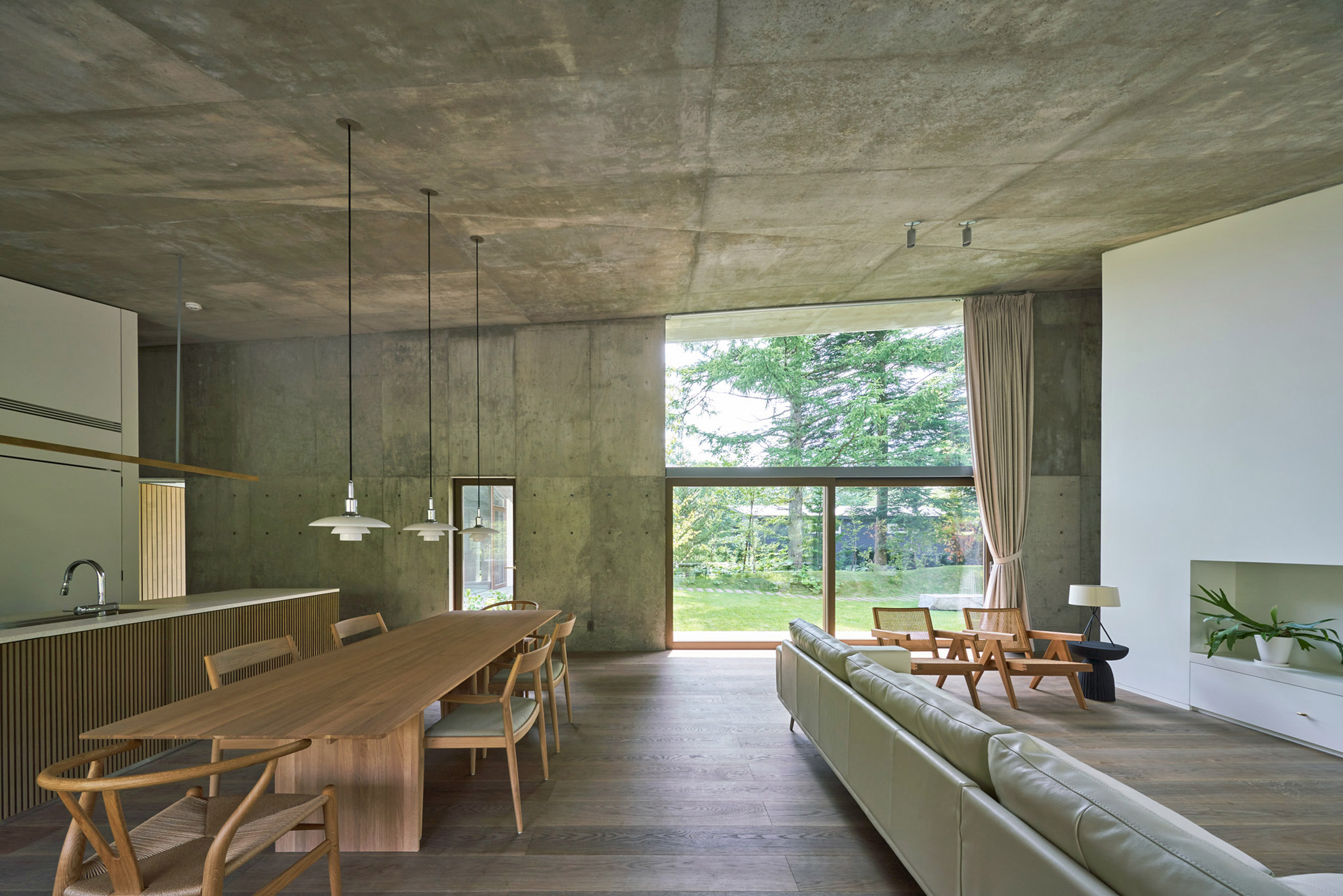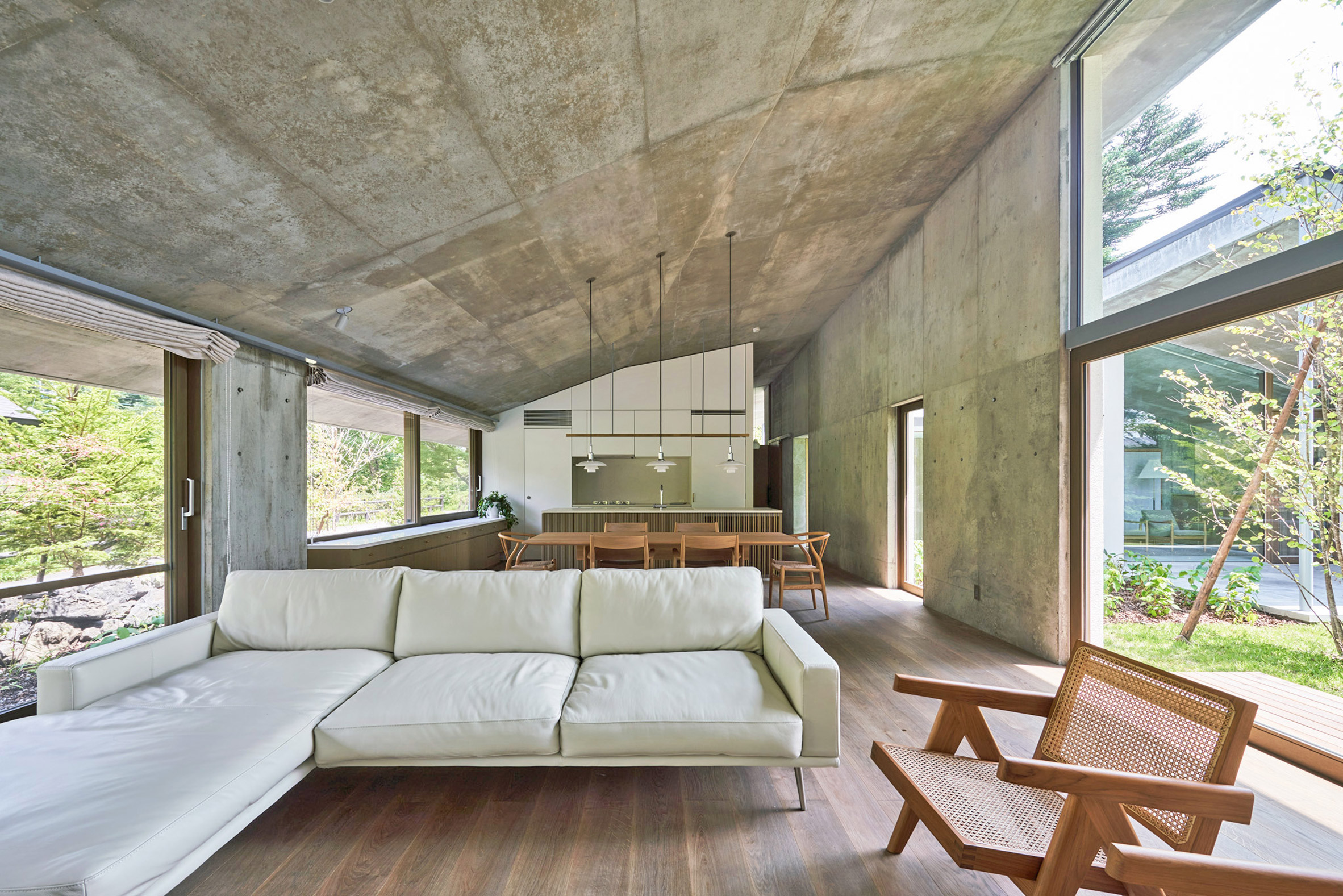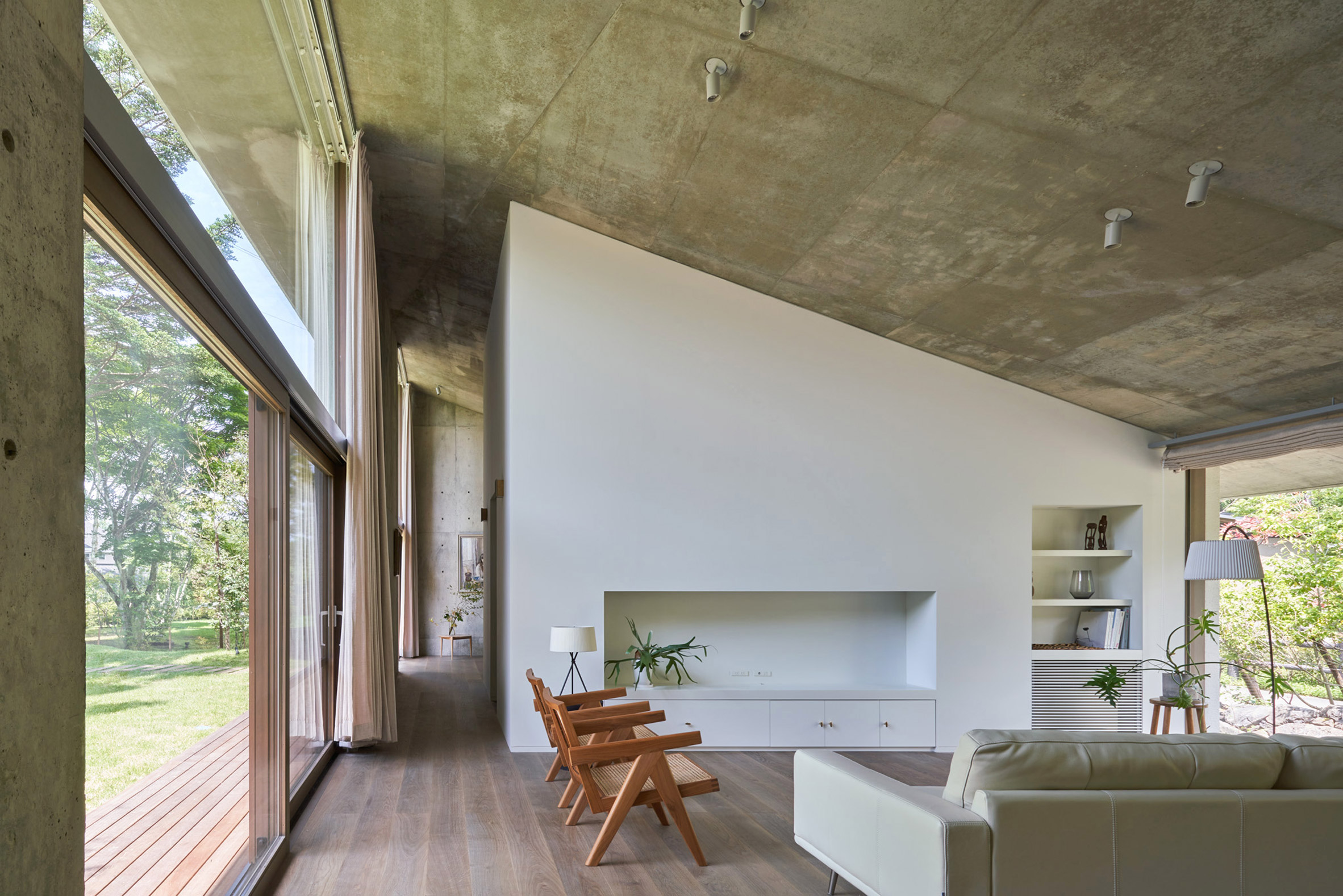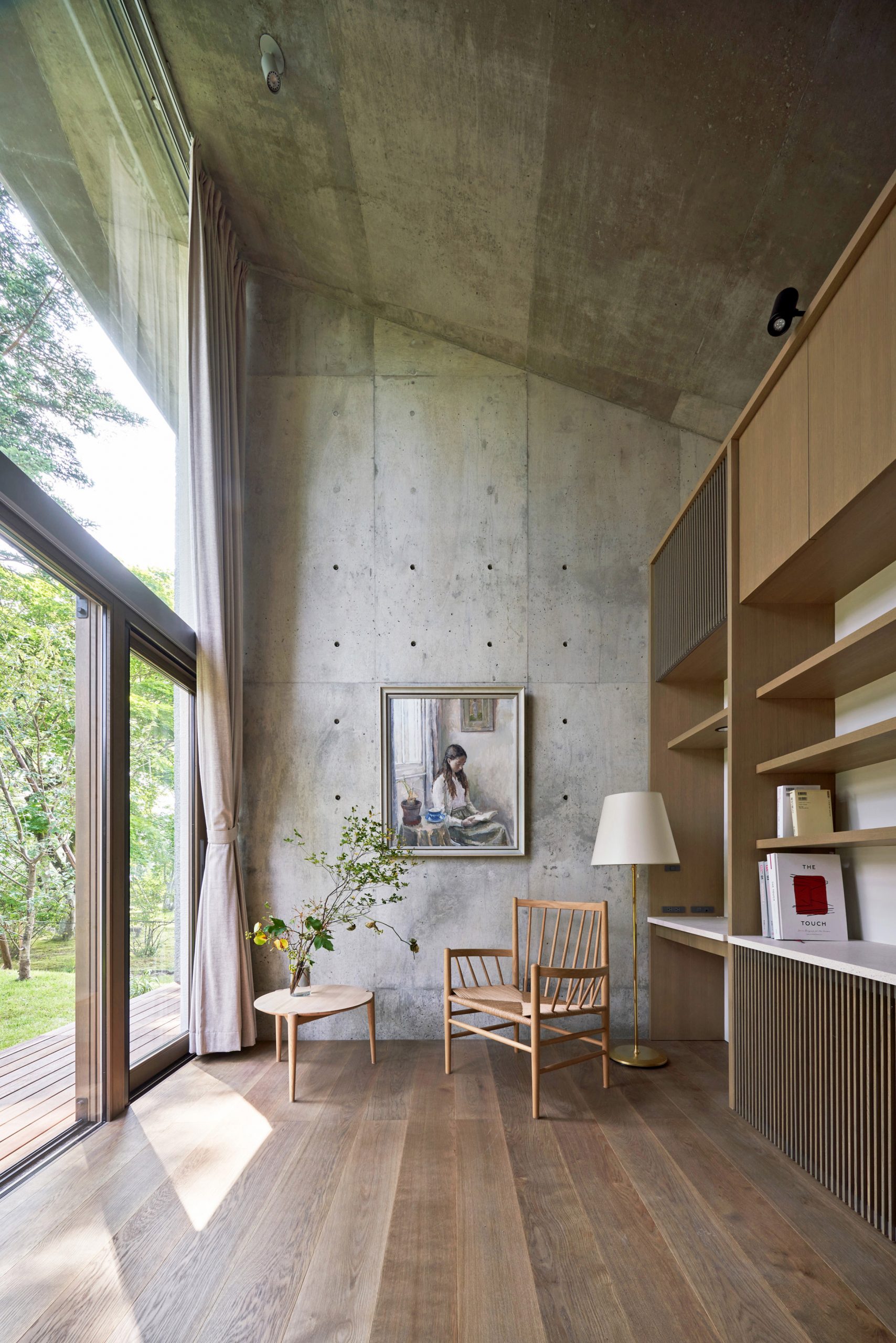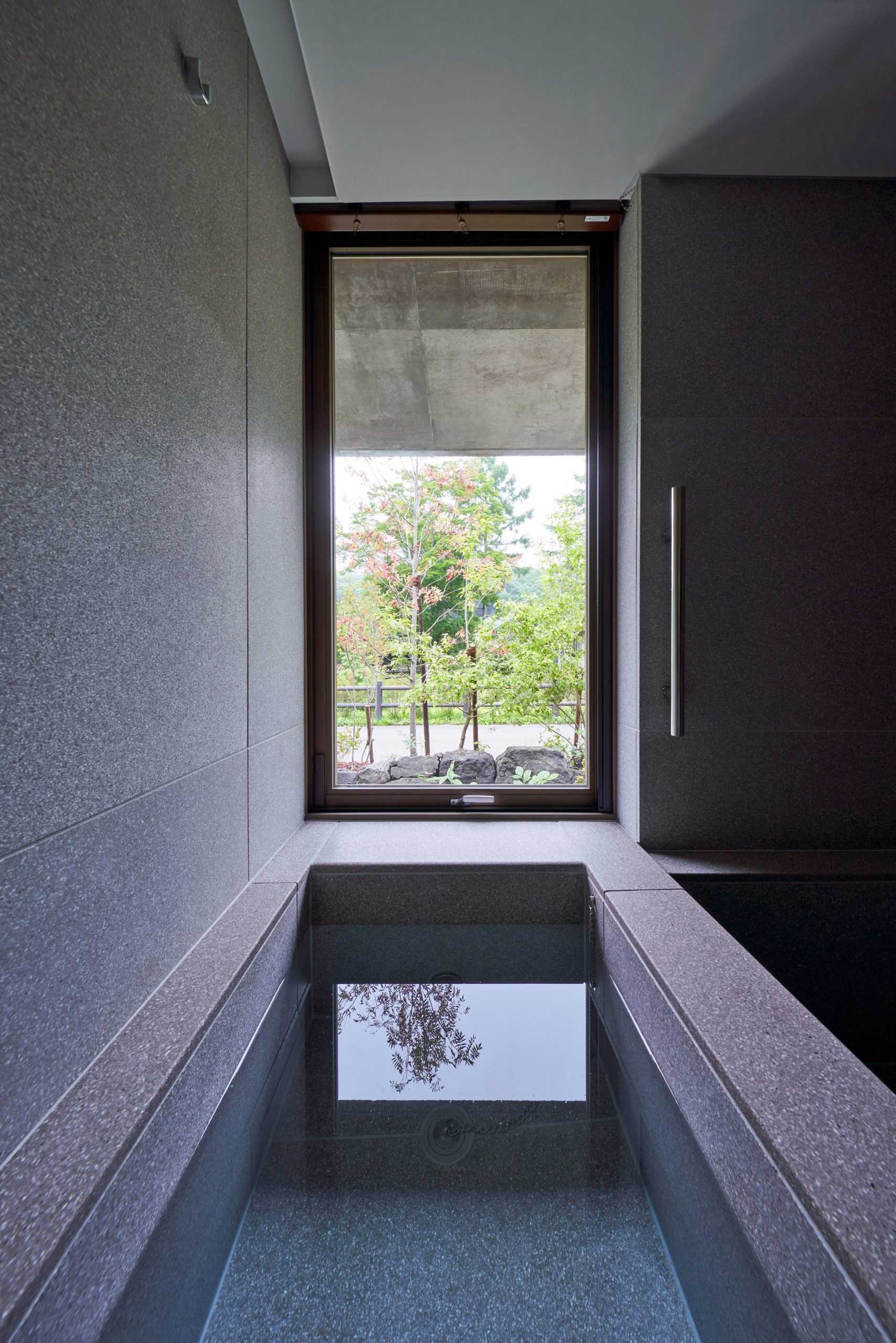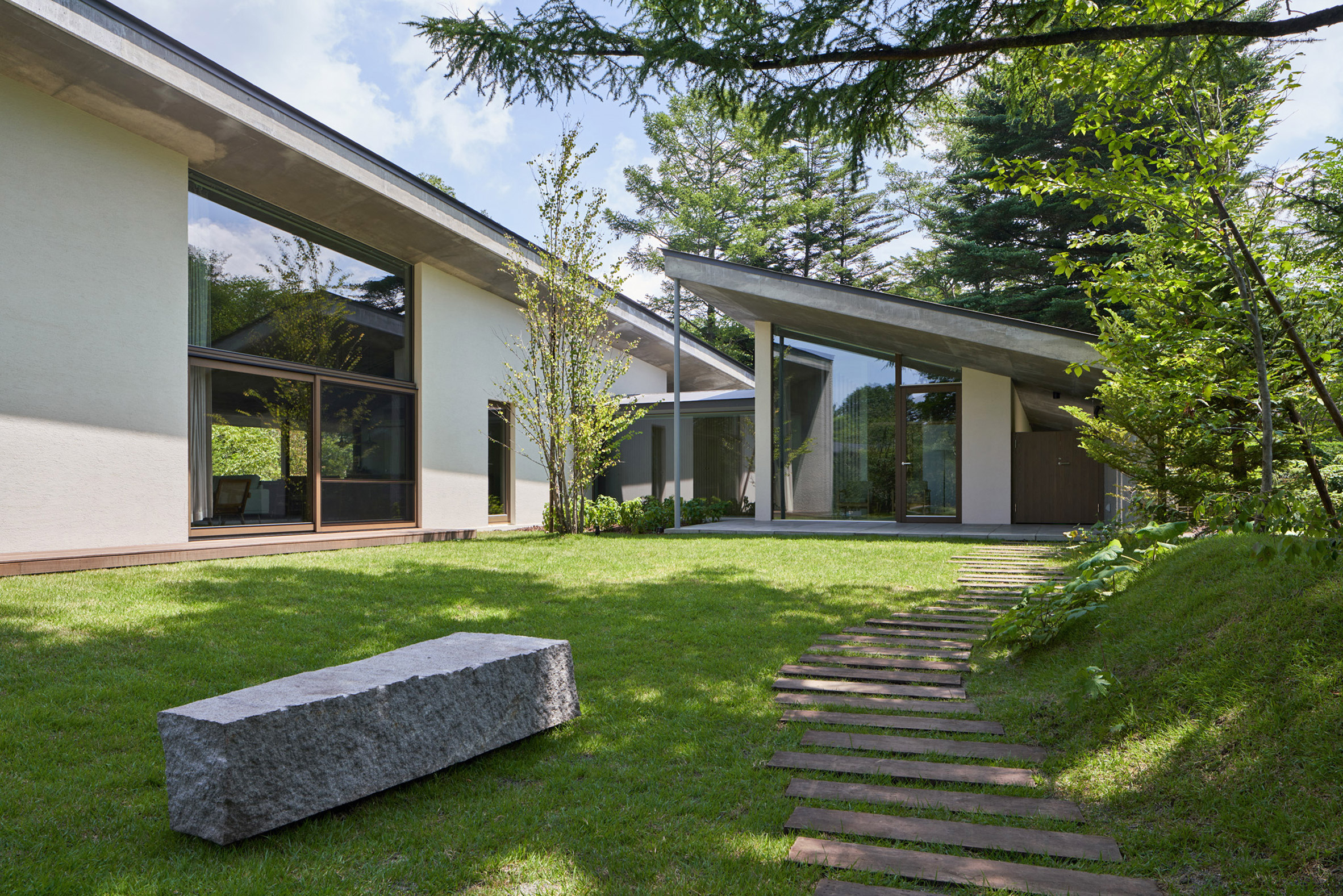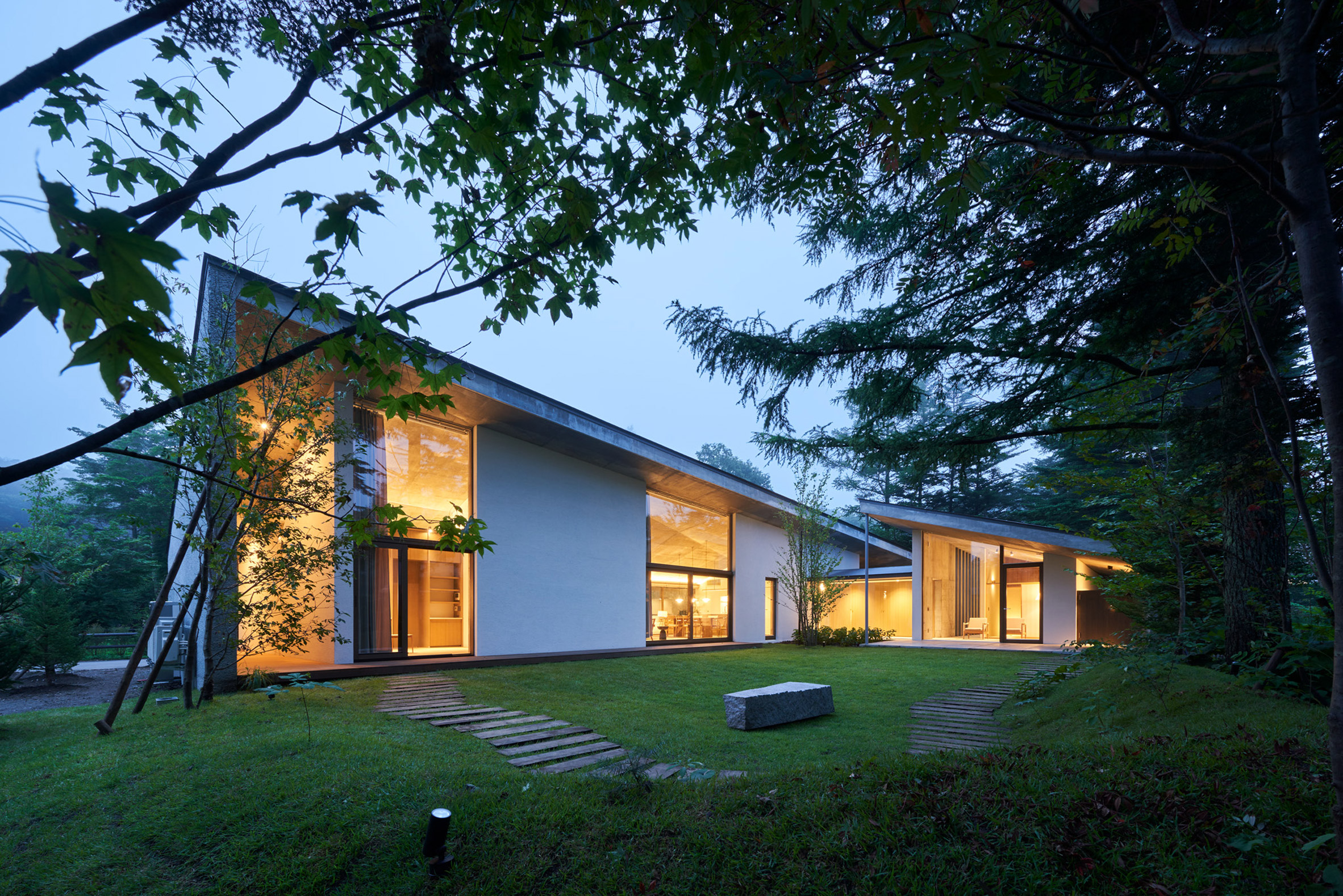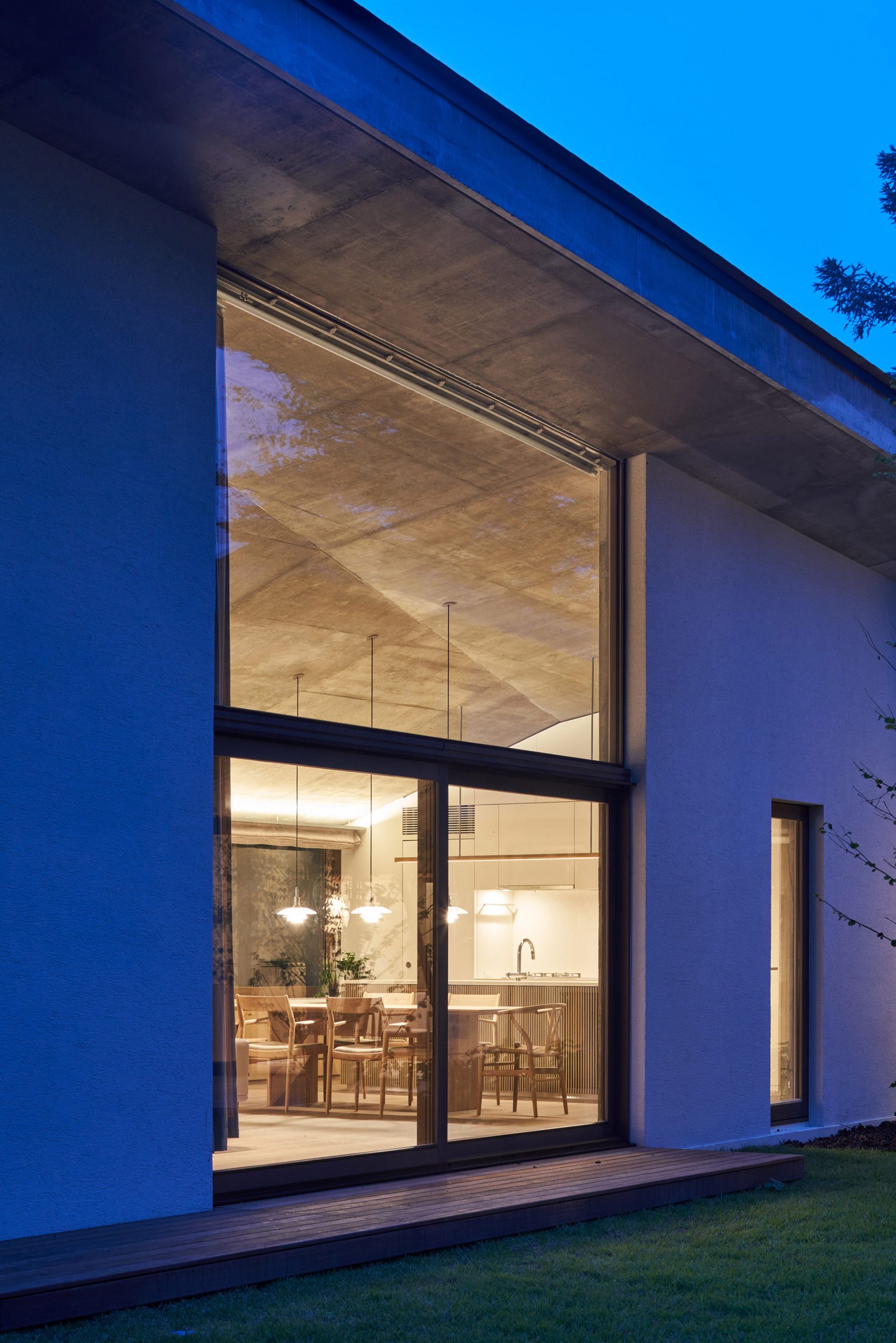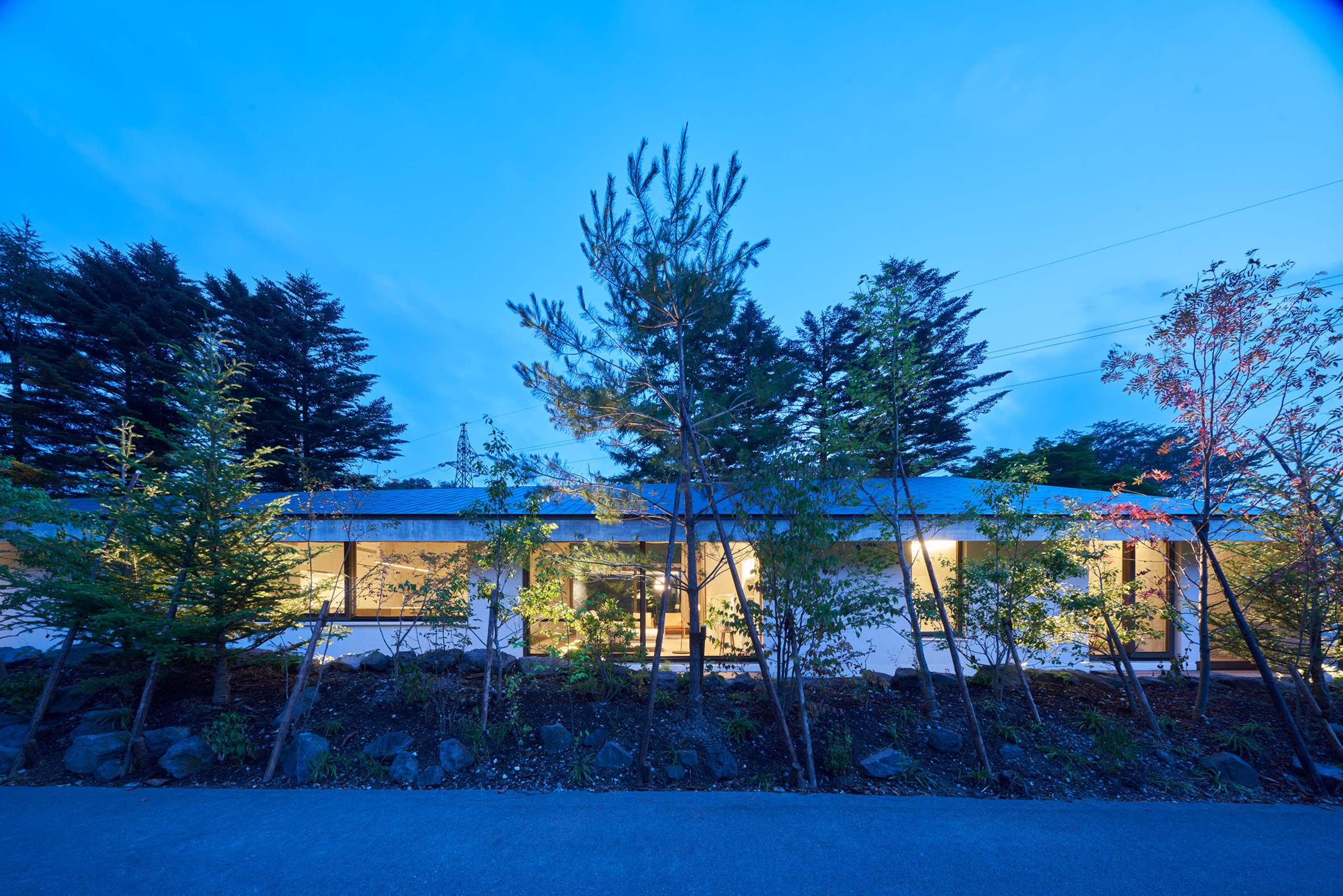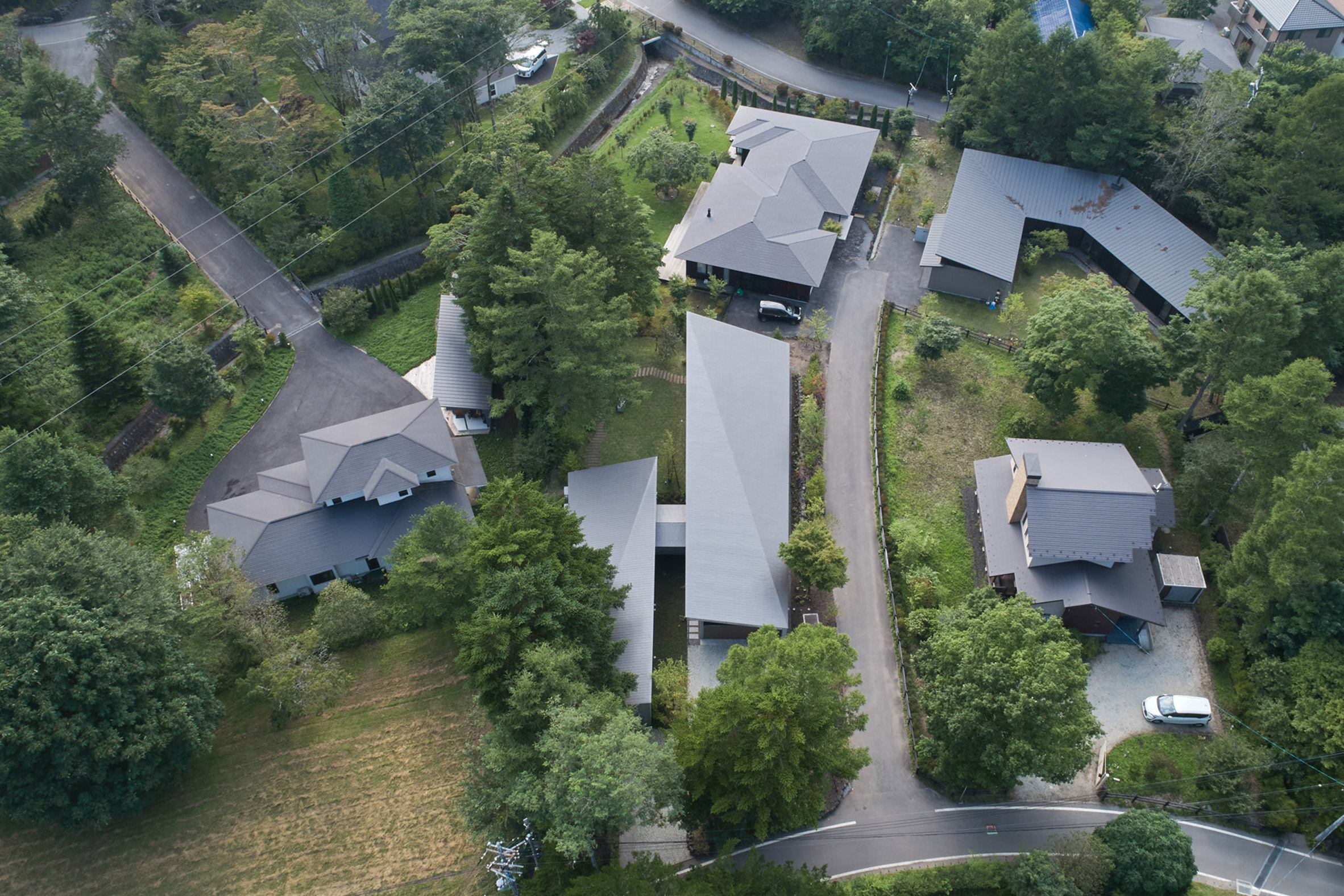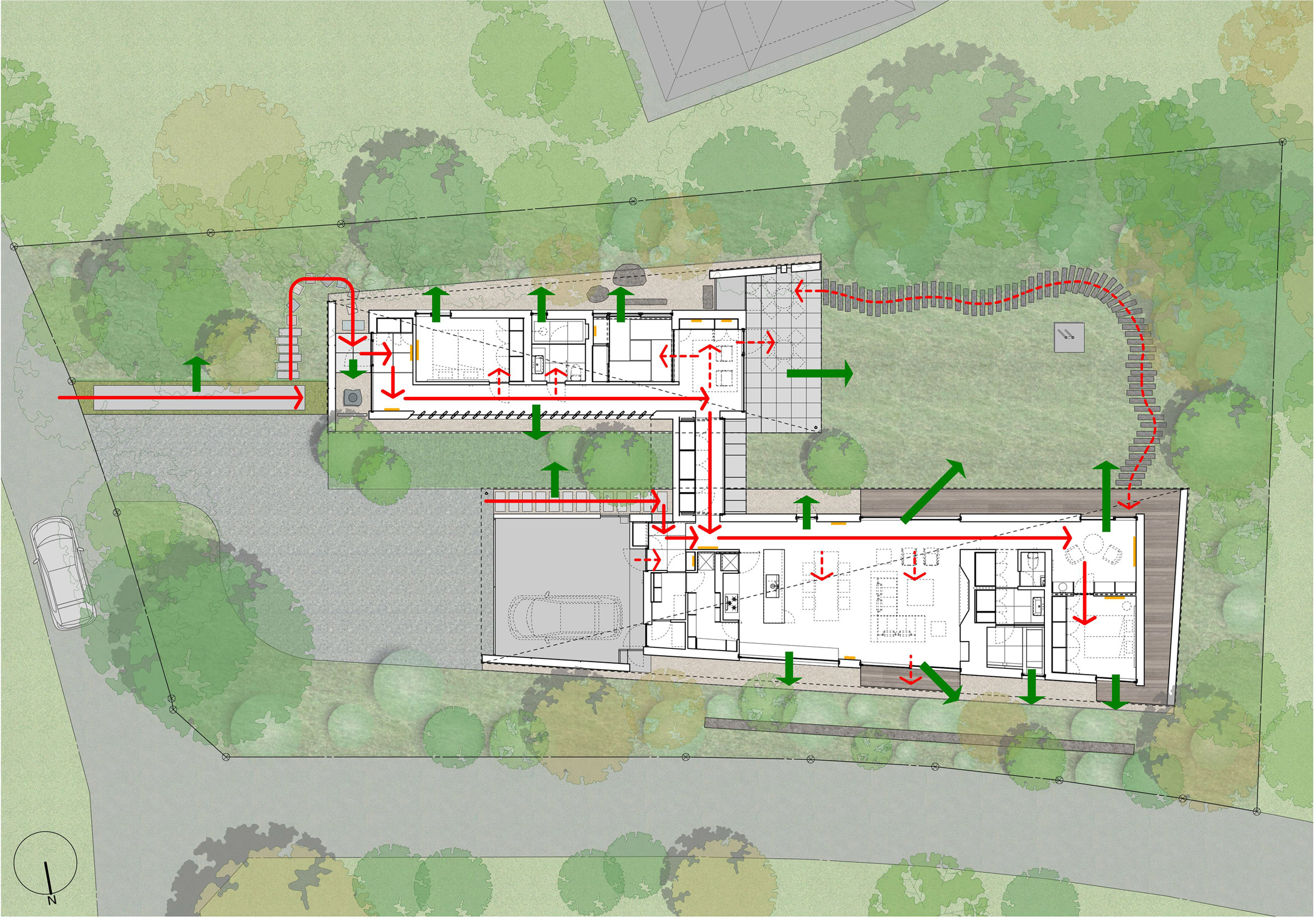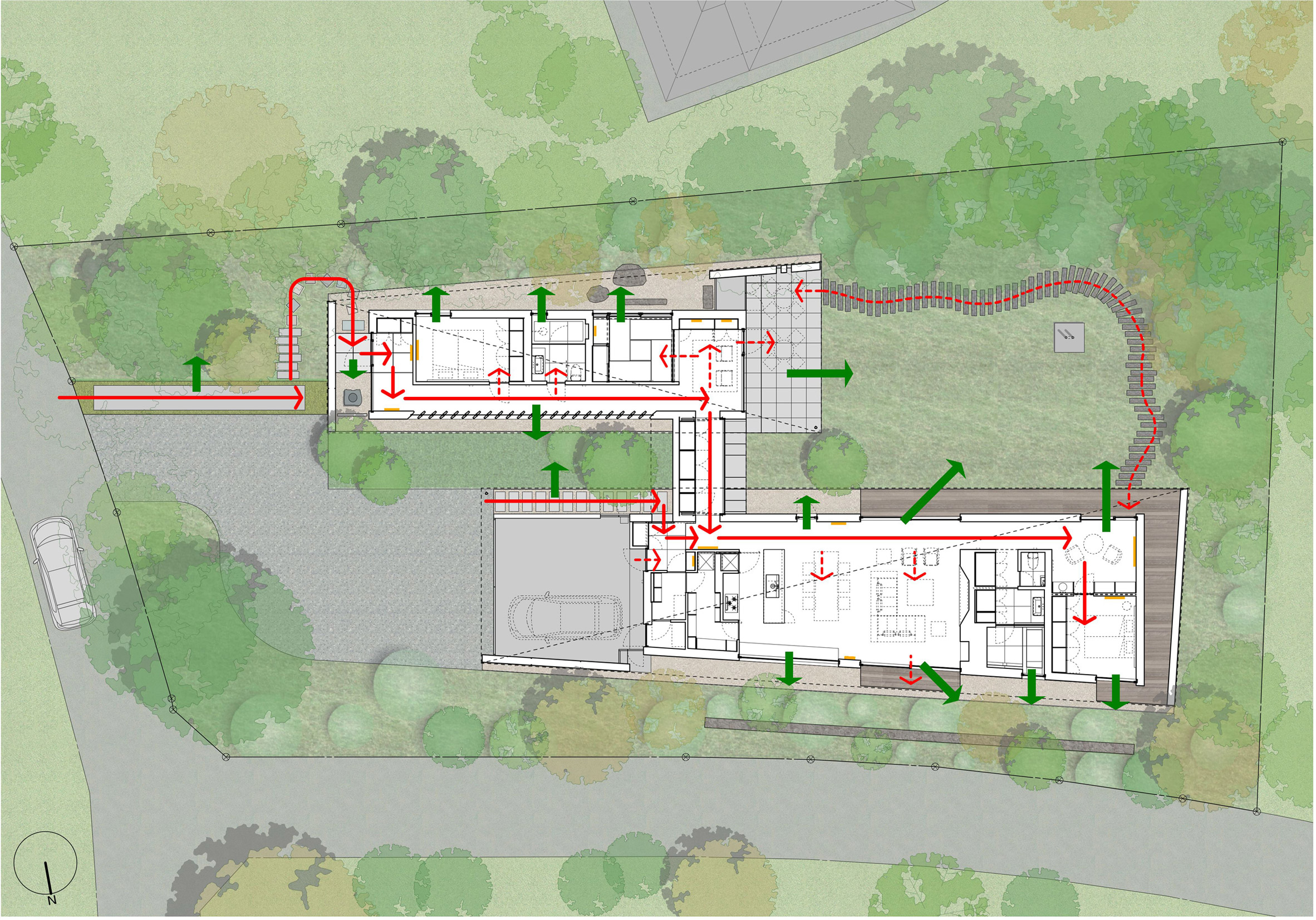 from dezeen
building, concrete, House, LINEAR, minimalism