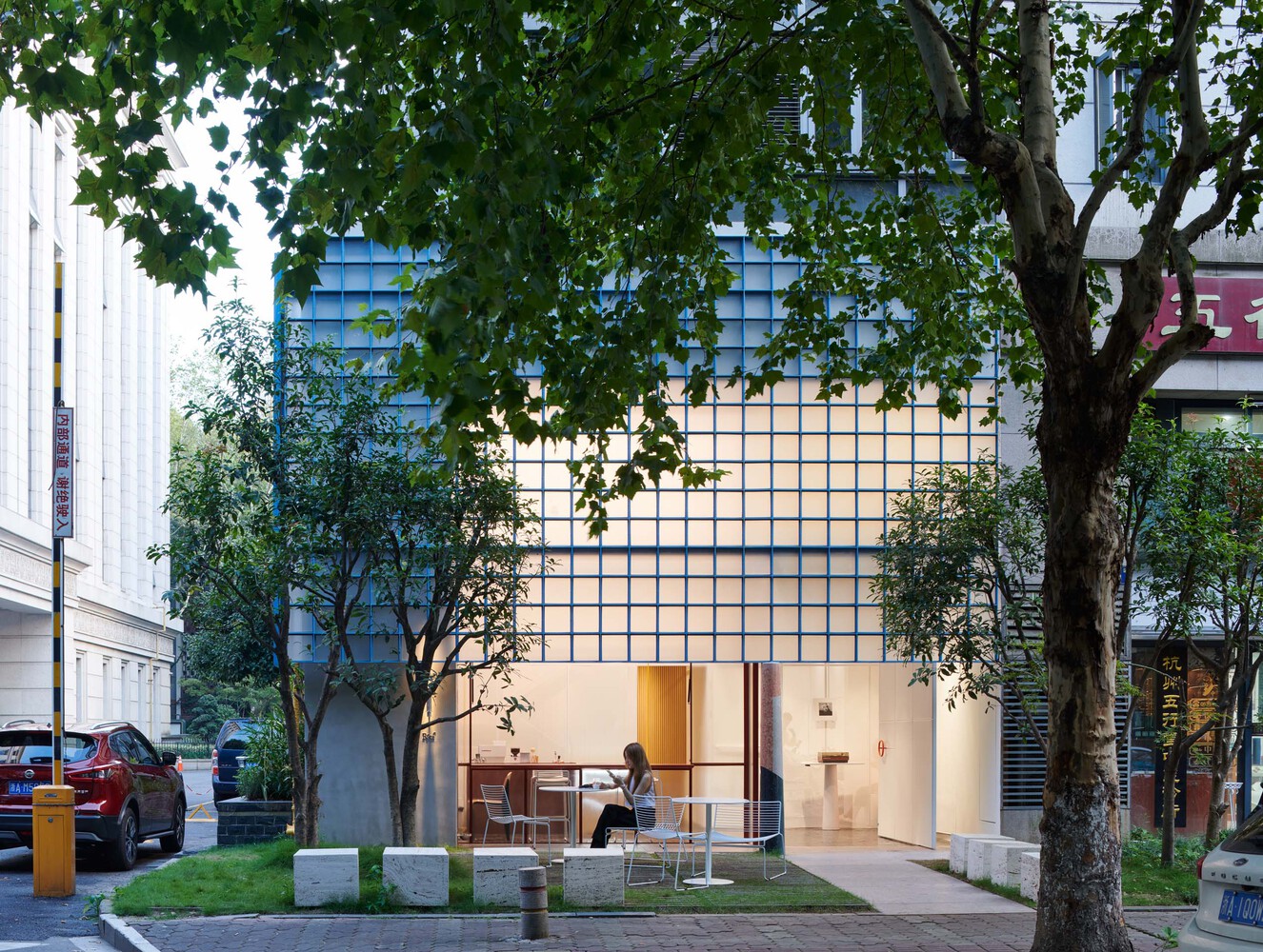 say architects-Reef Store
세이 아케텍츠
Reef is a coffee, salon, and barber store located on General Road in Shangcheng District, Hangzhou. Since the design concept was born, it has been put on the site and gradually grows, eventually organically entwined with the environment.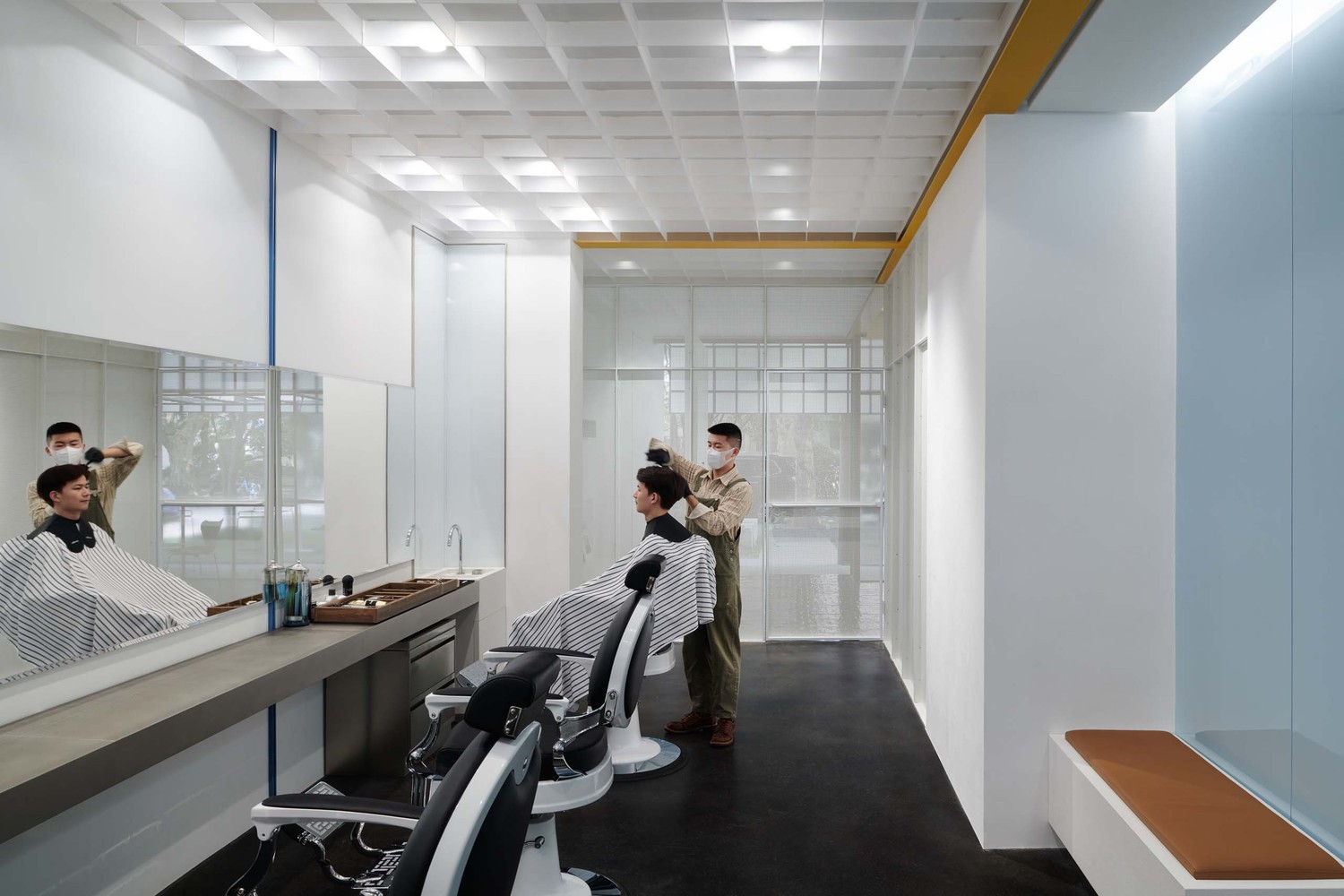 리프는 항저우, 상쳉지역에 위치한 커피, 살롱, 이발소 입니다. 디자인 컨셉이 결정된 후 현장에 설치된 공간은 주변환경과 조우하며 성장하고 변화하며 발전과정을 거치게 됩니다.
A collection space that grows organically. The idea of Reef was born out of the three owners' vision of a barbershop space. They wanted to emphasize the social attributes of a barbershop and let the space itself promote the correlation and penetration of different functions between the interior and exterior so that barbering is no longer the purpose of a hairdressing space but a choice of multiple behaviors in the space. From this idea, Say began to conceptualize the reef. In reality, Reef is a rocky or calcareous coral accumulation, formed by the accumulation of coral worm skeletons over a long period of time, and is the result of an organic growth. Say wants Reef to reflect this organic growth as a barber collection space, rooted and growing in the original building, with the interior and exterior spaces flowing within and outside the reef, forming a strong permeable relationship.

Elegant growth. The site is located at the corner of Lakeside Apartments on General Road, with two main facades. Say started from the concept by setting up a stone column on the entrance side, formed by the interlocking of various stones, from which the whole Reef is generated. During construction, this column was also the first component to be positioned and placed on-site, and the entire construction process is the process of Reef's growth. Reef starts from the stone column, which serves as the origin, and the whole space is set in a 300*300 grid system, starting from the façade, all the separations and elements in the space are positioned in the whole grid system. Behind the grid system are the three main spaces of Reef, the men's barber, the women's salon, and the coffee area. The coffee area runs through both floors and connects the salon on the second floor with the barber on the ground level.

The massive grid facade is raised by 2.1m on stone columns, creating a striking contrast in volume, while the metal grid of the facade extends to the other side of the building facade, where there are no columns to support it, and the entire grid system seems to hover lightly on the outside of the building. The blue metal grid is filled with sand-blasted glass, and above 2.1m, the interior light becomes blurred and soft through the glass, while below 2.1m, the interior space can be seen directly through the windows.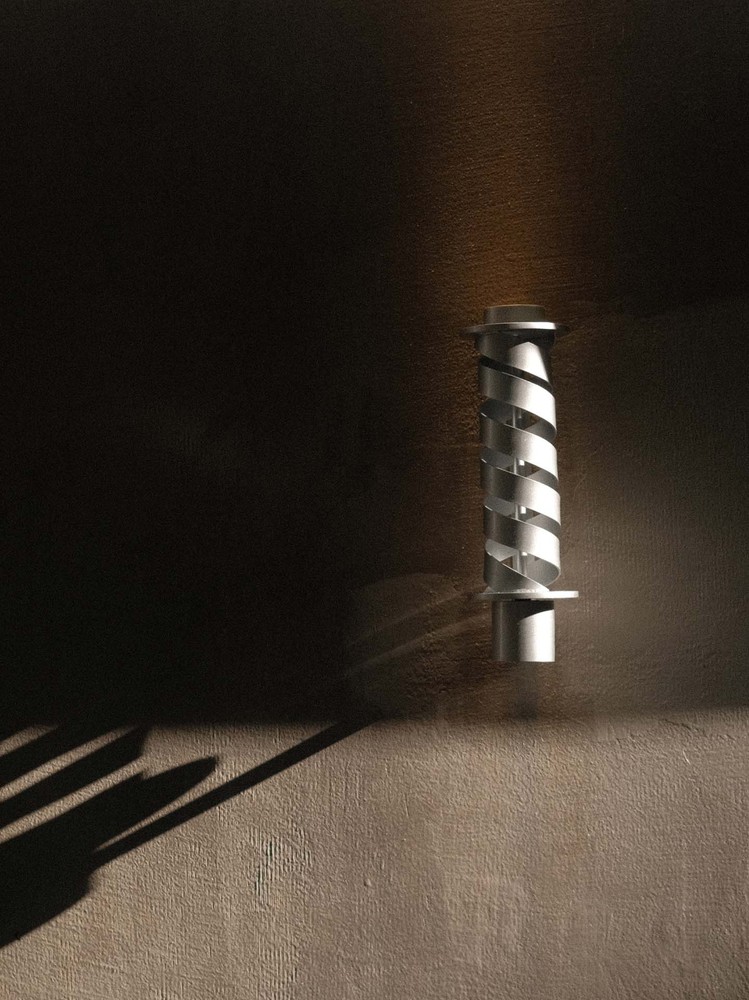 from archdaily