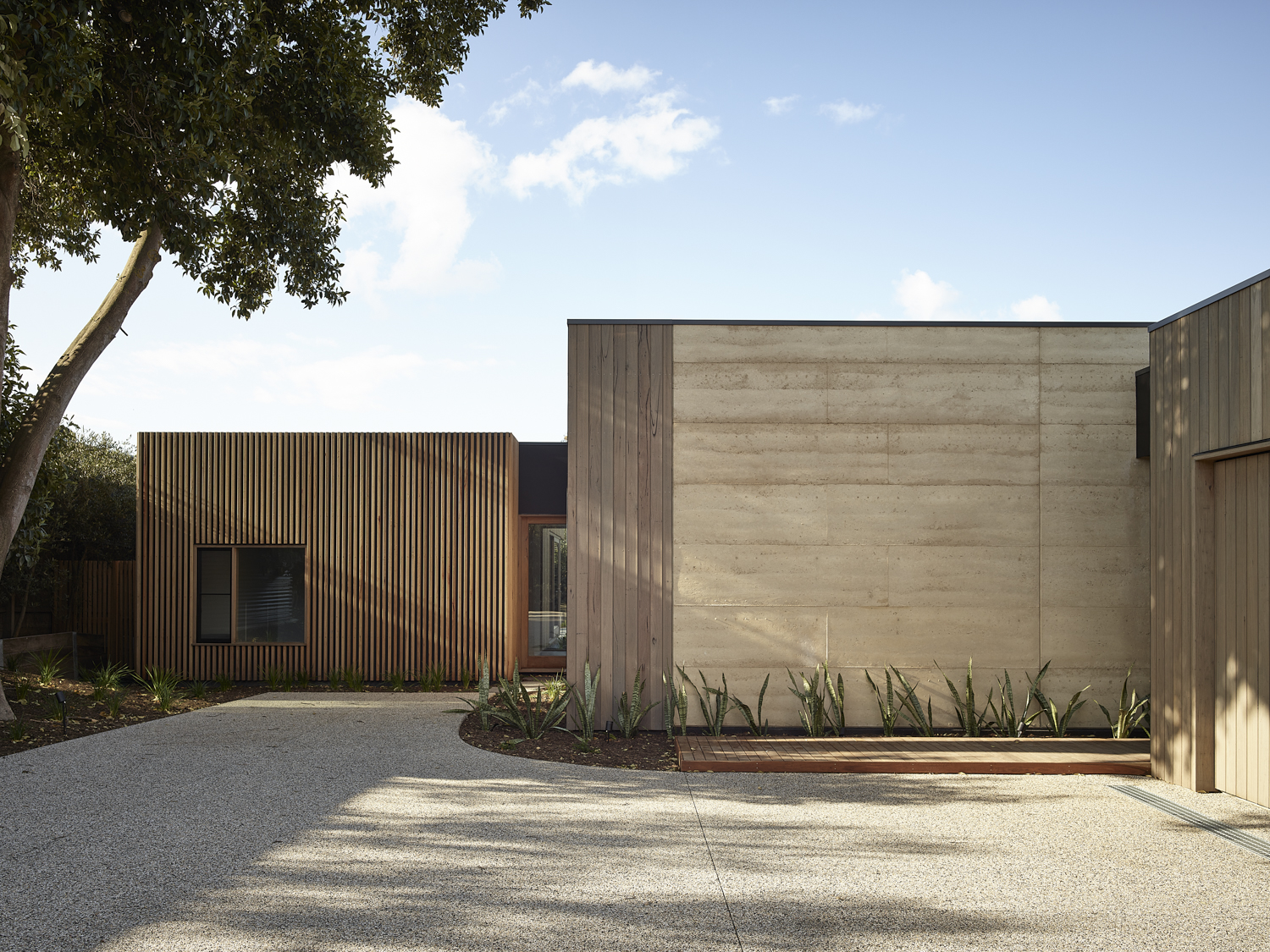 Wolveridge Architects-Courtyard Residence_Coastal Connection
울버리 아키텍츠-코트야드 레지던스
Offering a sense of protection and retreat from within, Courtyard Residence is formed around its own series of open pavilions. Wolveridge Architects collaborates closely with an impassioned team to propose part of a series of coastal homes focusing on locality and elevating the traditional vernacular and response to context.

Located in Sorrento, on Victoria's Mornington Peninsula, Courtyard Residence aims to capture the essence of the area as a coastal escape. Having grown in popularity, the need for contextually driven architectural responses sees the slow replacement of the traditional timber weatherboard holiday homes with more anchored alternatives. As a collaboration between a local builder and developer, the resulting home forms part of a series of experiments to engineer replicable solutions that suit the location, climate and speak to a contemporary living condition. Together with Wolveridge Architects, the resolve combines an honest expression of materiality, textural rawness and a refined approach to detailing.

Built by Smith Builders and with landscape design by The Good Garden Co. and Point Nepean Landscaping, the form optimises the unique site, leaning into the undulations in the terrain. The cupping of open areas creates dedicated courtyard spaces, inspiring the home's namesake, while also creating opportunities for the living areas to extend outward. A focus on inside and outside flow also reinforces a sense of place, while creating areas protected from the sea winds and natural elements when needed. Combining a quiet stillness, the soft and muted neutral palette creates a sense of calm and separation, while openings frame views out.

Imagined suiting a number of ages and groupings, the home is generously proportioned at and designed to expand and contract as needed. There are elements that allow the home to be portioned off or segregated, allowing a thermal concentration and the use of less energy for heating and cooling. The extensive use of rammed earth becomes a celebration of its composition, with markings and formwork left untouched as a reminder of process and of its coming together on site. Although crisp edges and concealed joinery and storage allude to a formality, the open nature of the home and the circulation capture a more casual and laidback heart.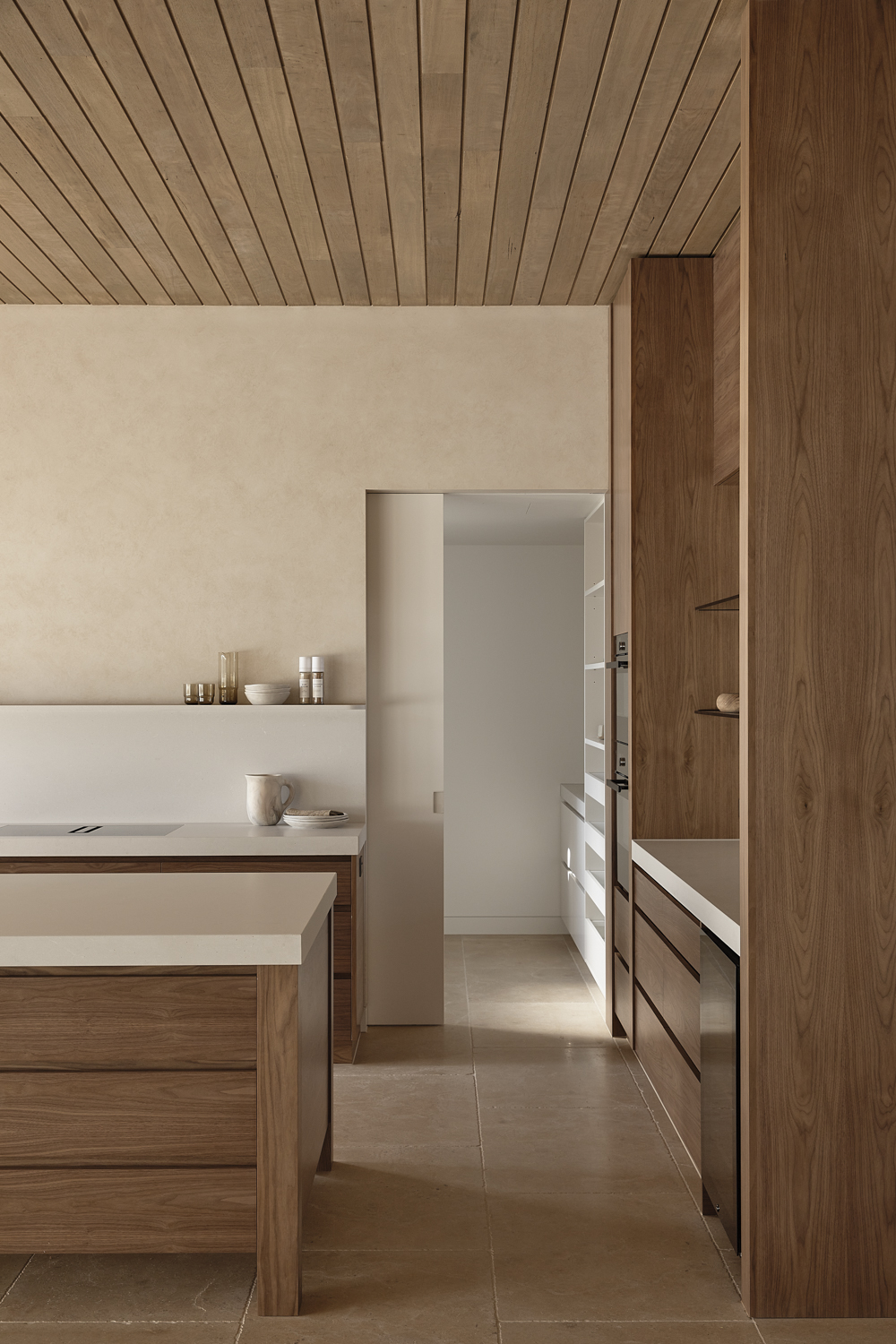 미니멀 스페이스를 바탕으로 지역건축의 맥락을 연장하는 중정형 주거를 완성합니다. 전통적인 목조건축보다 견고하고 장중한 이미지를 완성하기 위해, 베이지 컬러의 콘크리트가 사용됩니다. 외부로 부터 내부를 보호하는 동시에 내부로 열린 주거환경을 구현, 이중적인 공간을 표현합니다.
---
---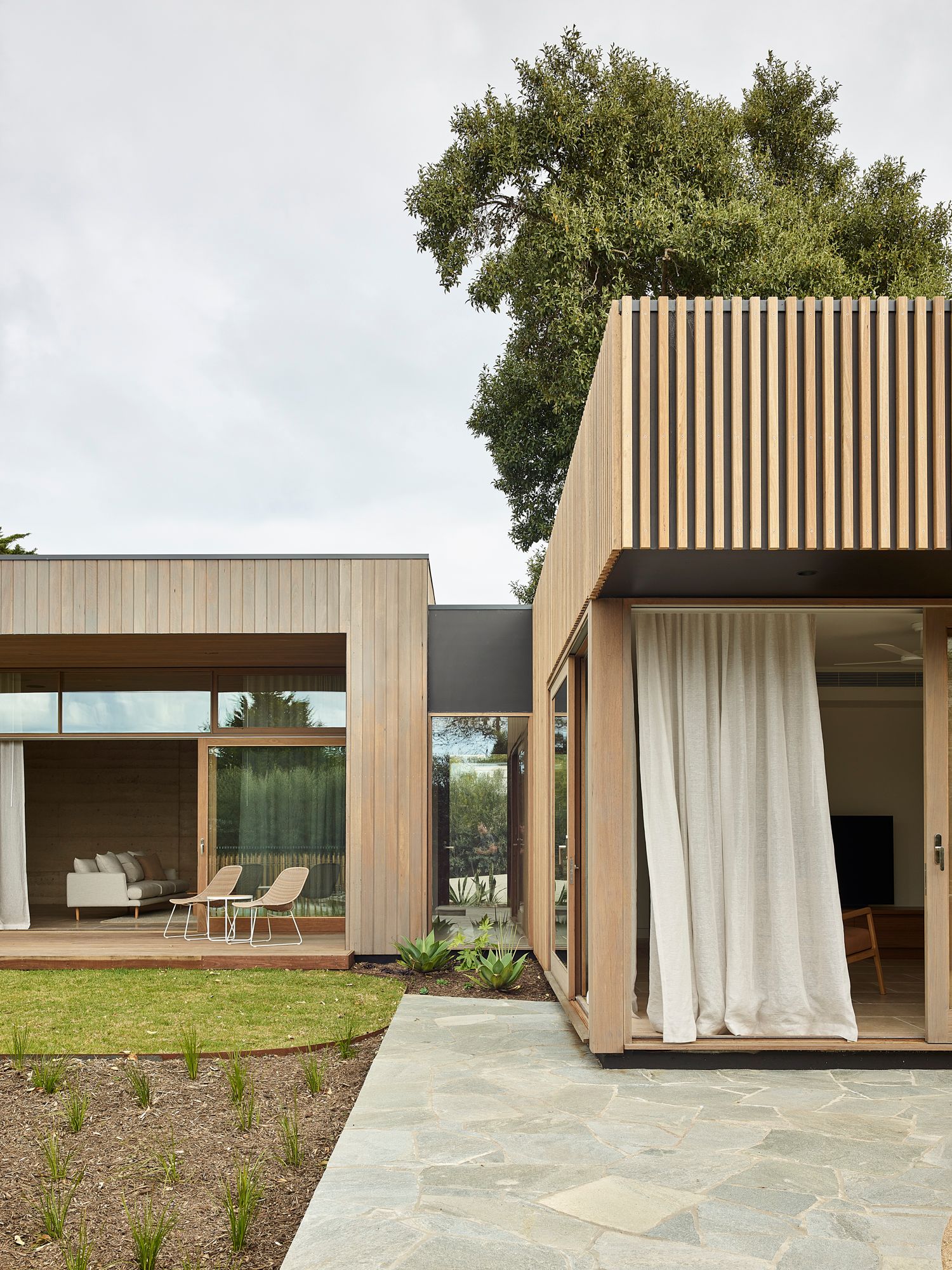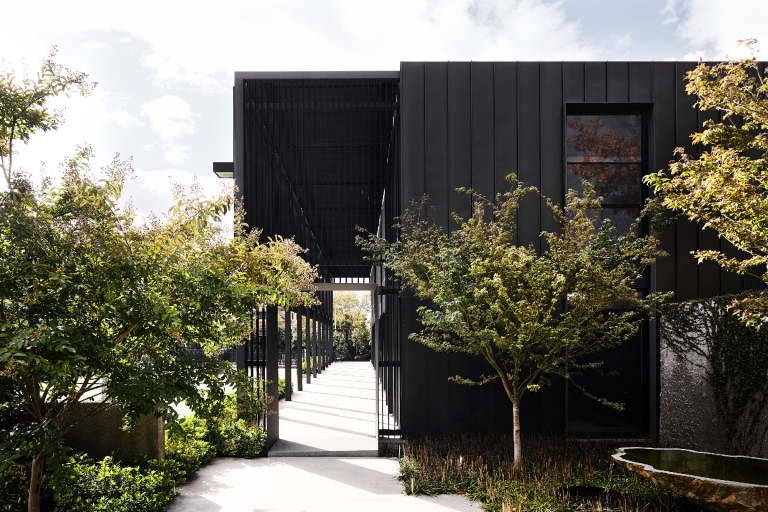 from thelocalproject