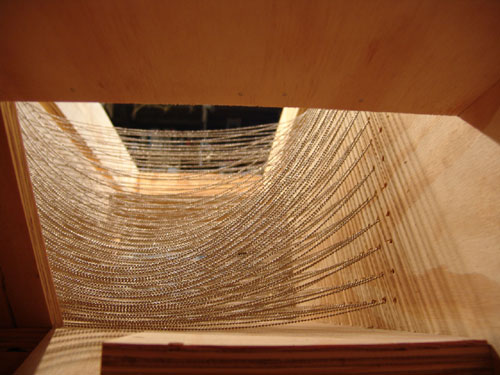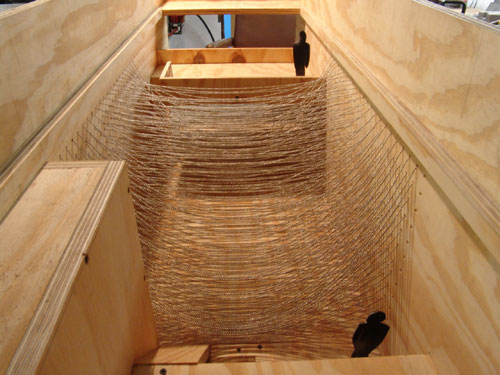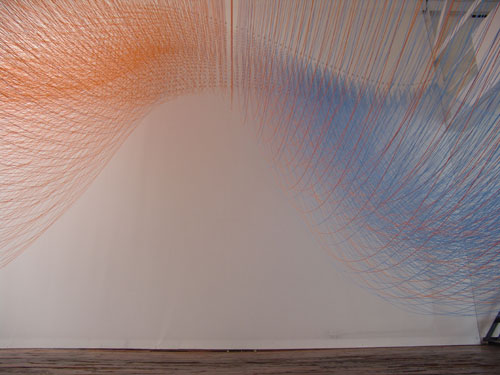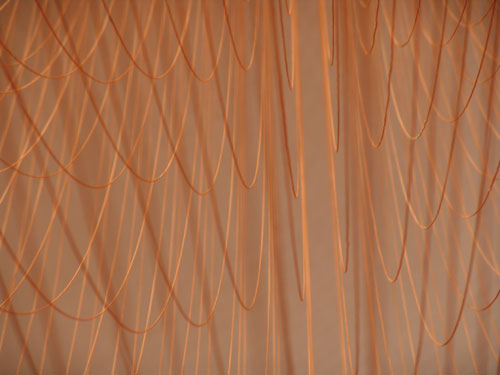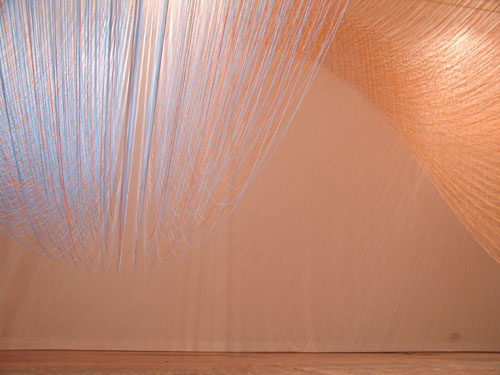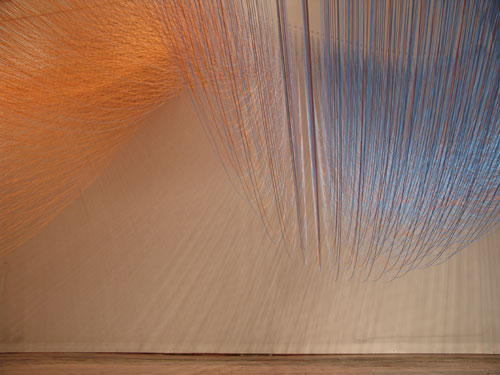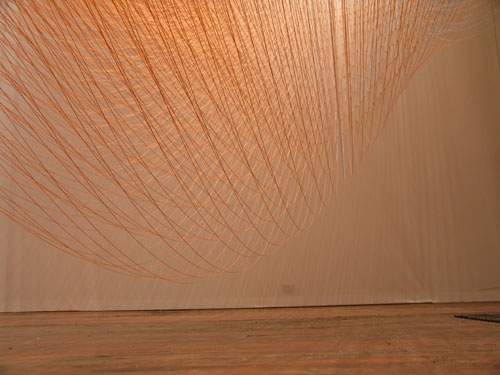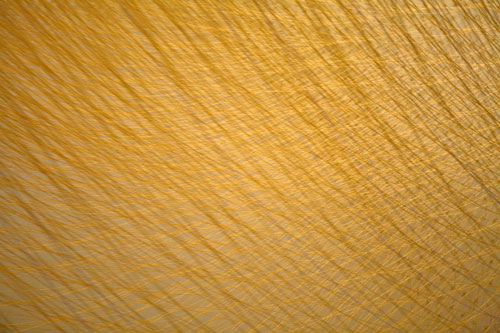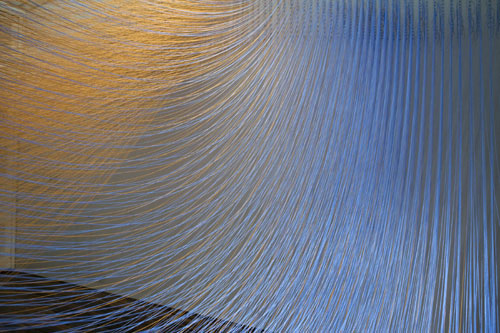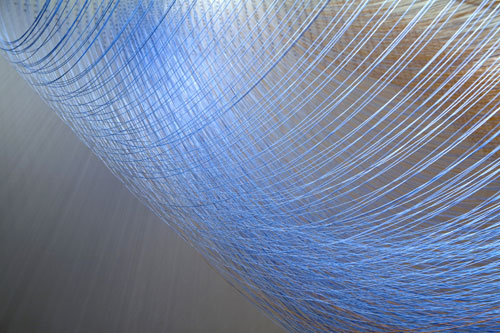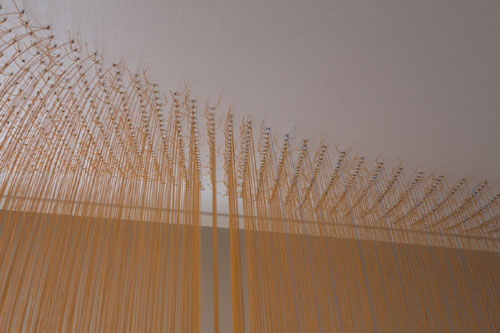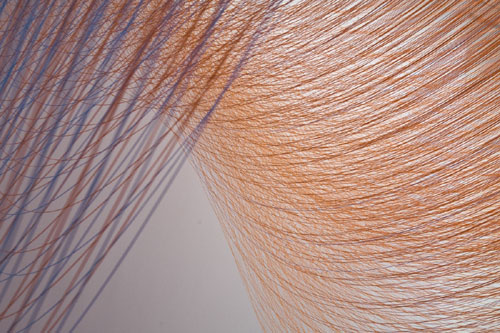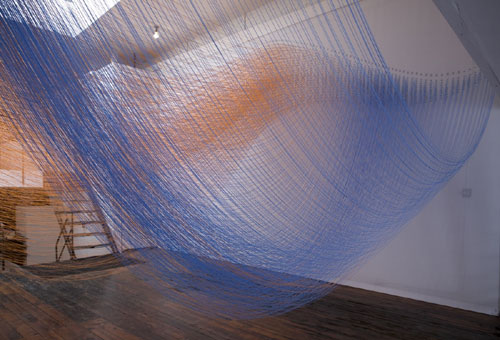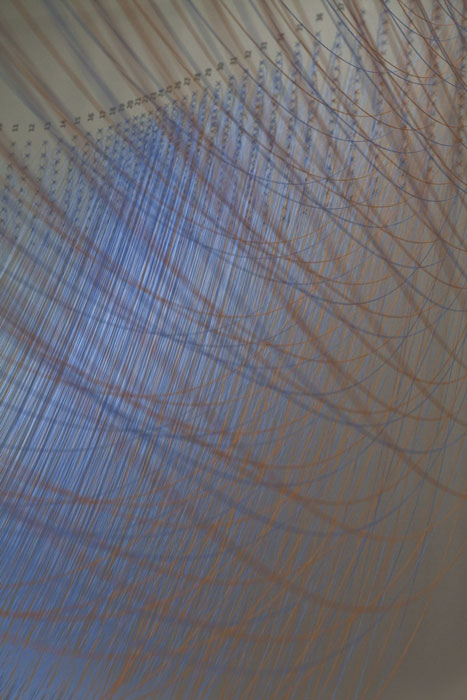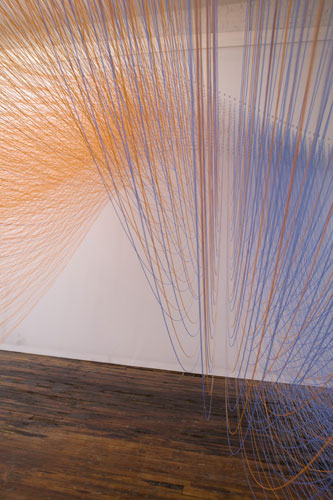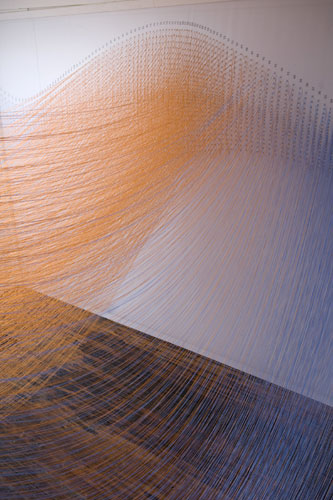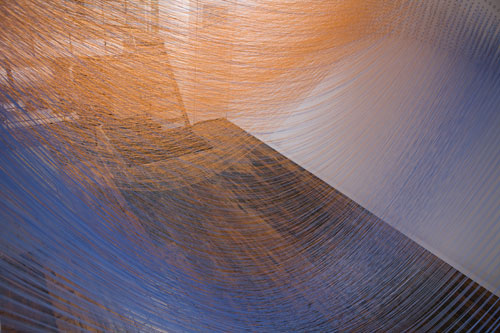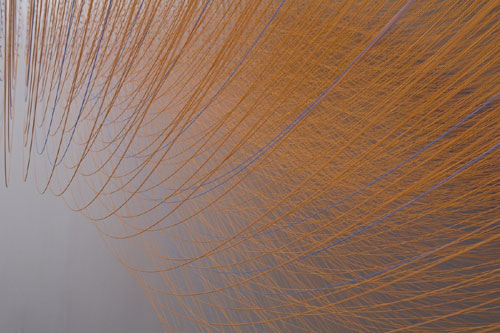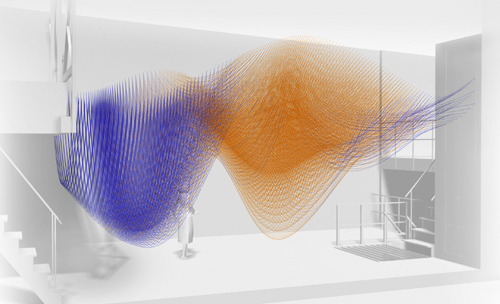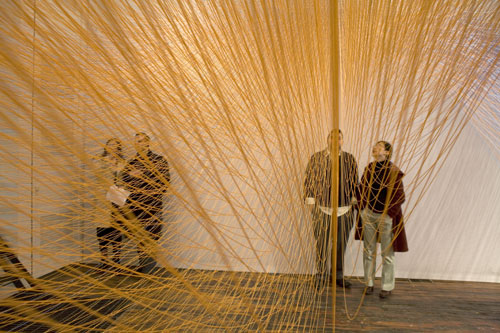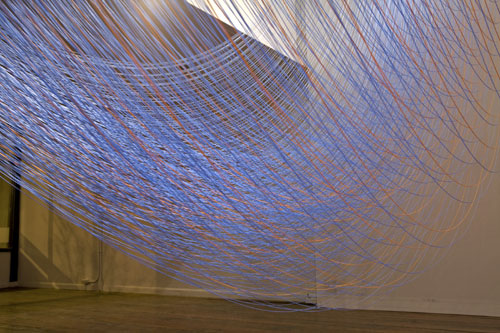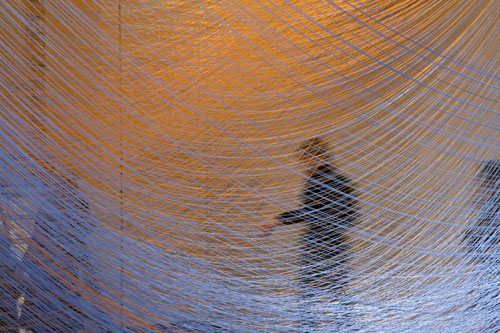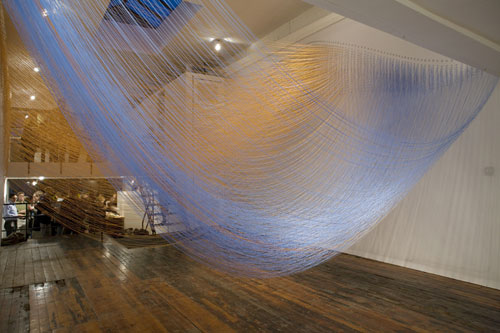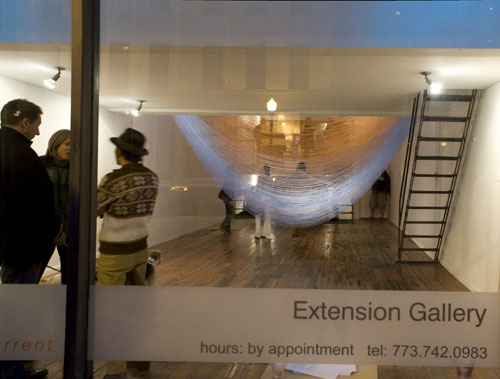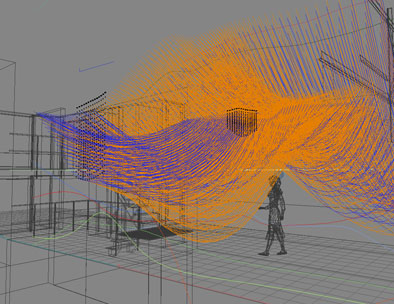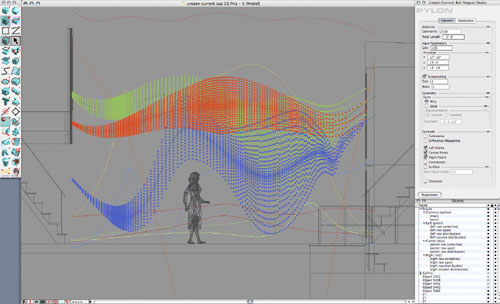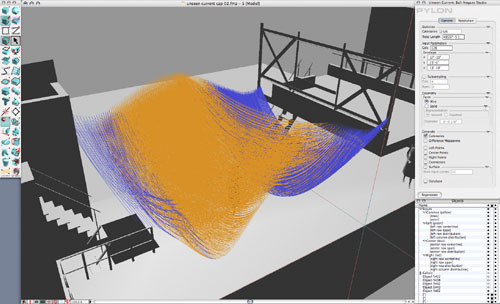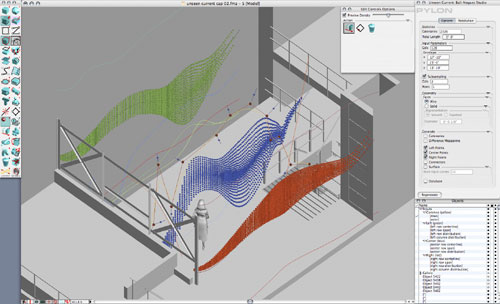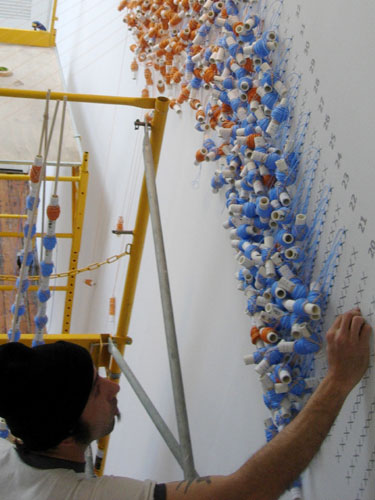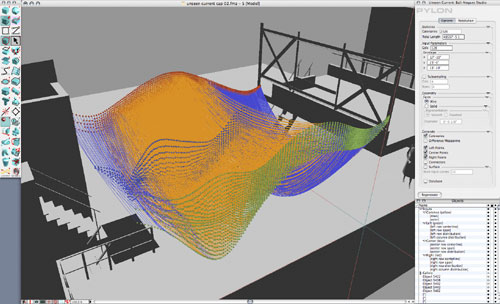 On display through August 9th, 2008
Unseen Current is a navigable billow of fog flowing through Extension Gallery. Three thousand hanging strings or "catenaries" totaling 10 miles in length span between the walls of the gallery in precise arrangements. From the gallery entry, this three dimensional array of catenaries suggests a distinct shape; upon moving to its center, it evokes a rolling fog. To this end, custom software was developed to explore the form of (and generate the plans for) the project. Like a pointillist painting in space inspired by the smoggy sky of Los Angeles, the color of the installation gradates from a rich orange to sky blue.
Architect Philip Johnson's ethereal hanging-chain window treatments at the Four Seasons Restaurant in New York also served as inspiration for the project. Ball-Nogues "sample" what was essentially a two dimensional decorative motif for Johnson then reinterpret it for their three dimensional modulations in the gallery.
Project Team Los Angeles: Benjamin Ball, Gaston Nogues, Ben Dean, Mark Bowman, Michael Ferrante
Project Team Chicago: Christopher Bartek, Lindsay Grote, Jack Donoghue, Kasia Mielniczuk, Pei San Ng, Marine Manigault, Martina Dolejs, Cady Chintis, John Wolters, Ryan Johnson, Dana Andersen, Melodi, Zarakol, Sarah Forbes, Bryant Pitak, Kathryn McRay, Christina Halatsis, Vince Rivera, Kate Cain, Mariga Medic
Software Development: Ben Dean of Pylon Technical
Unseen Current is sponsored by Extension Gallery, The Graham Foundation, and the designer's support provided by United States Artists.