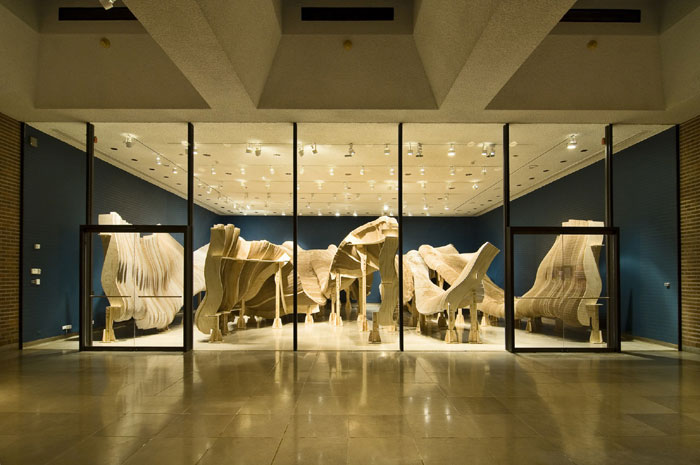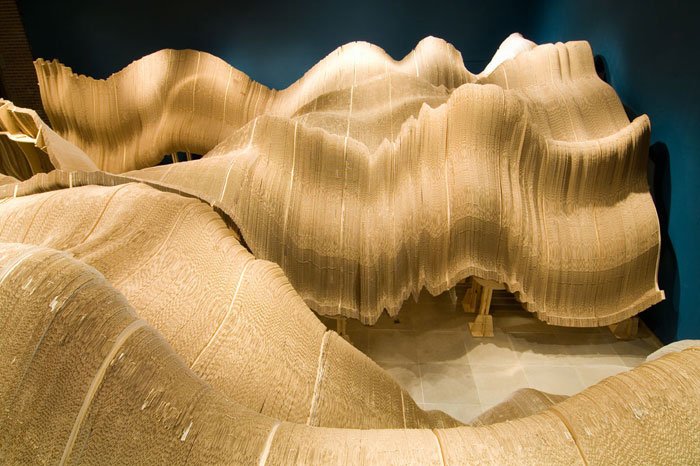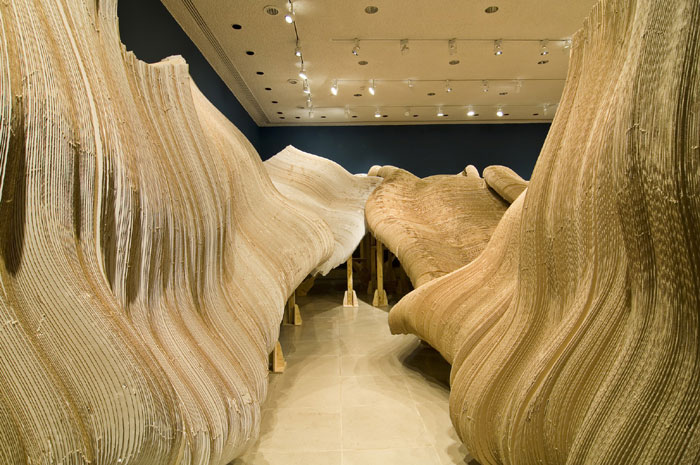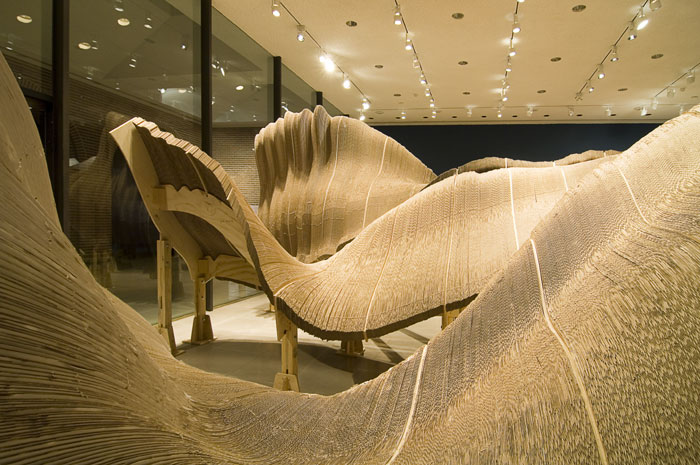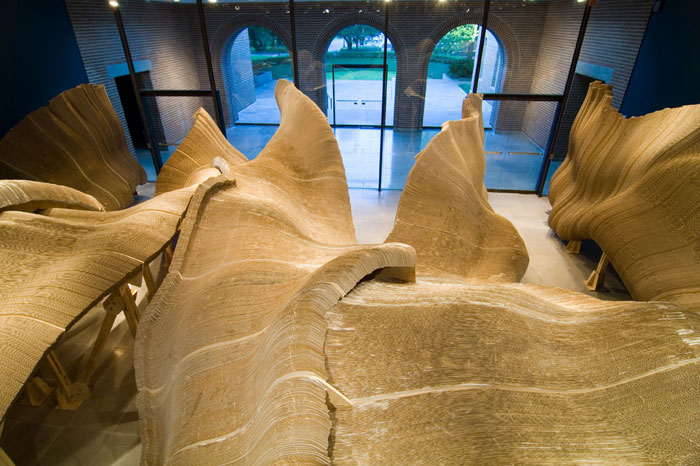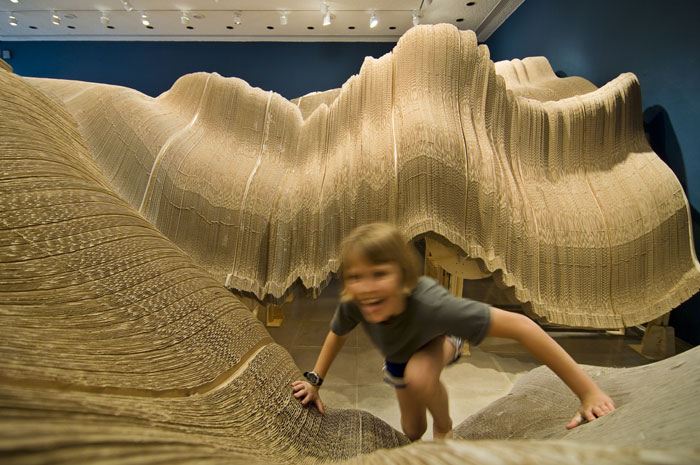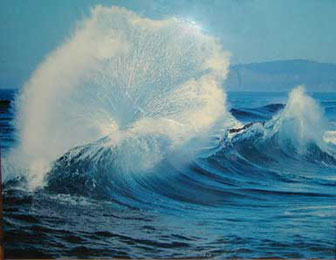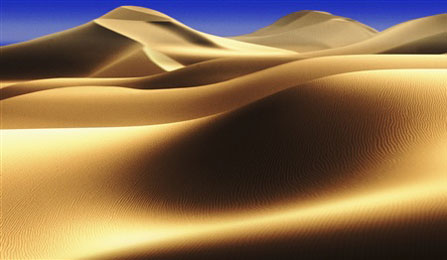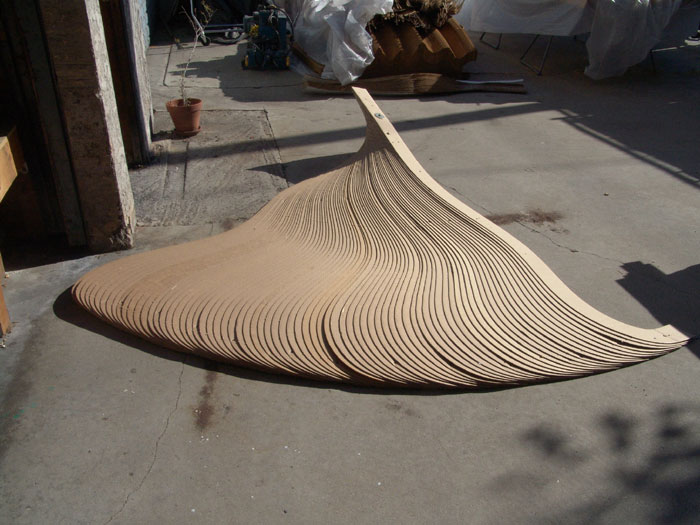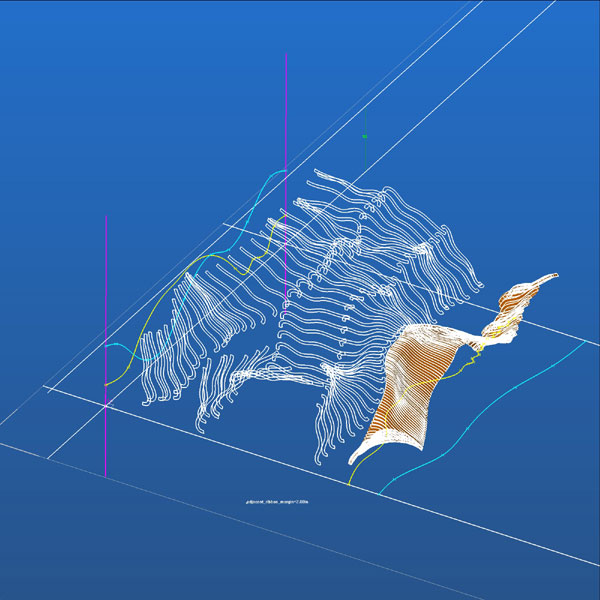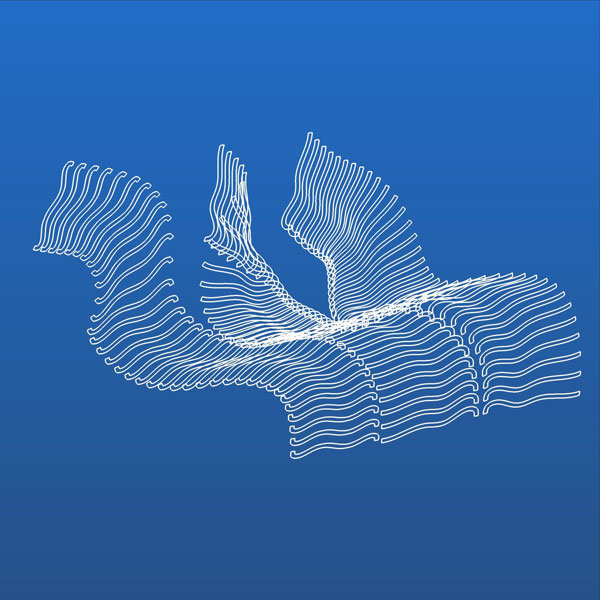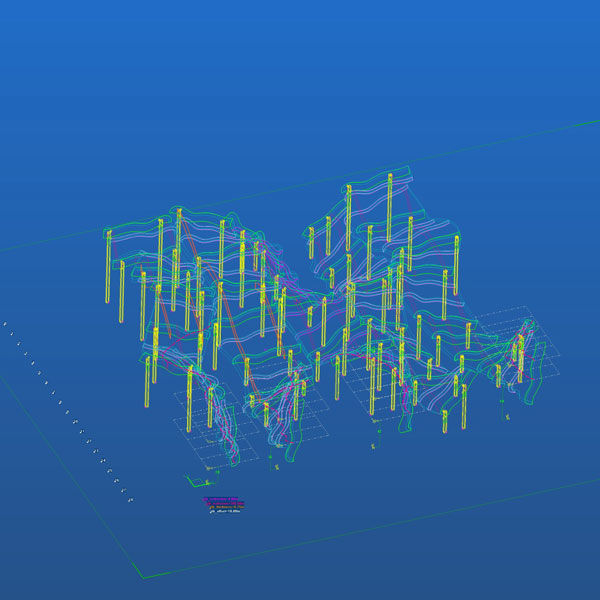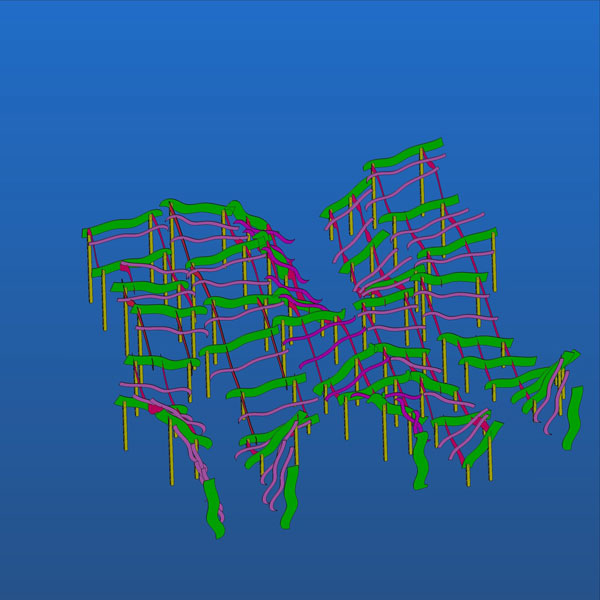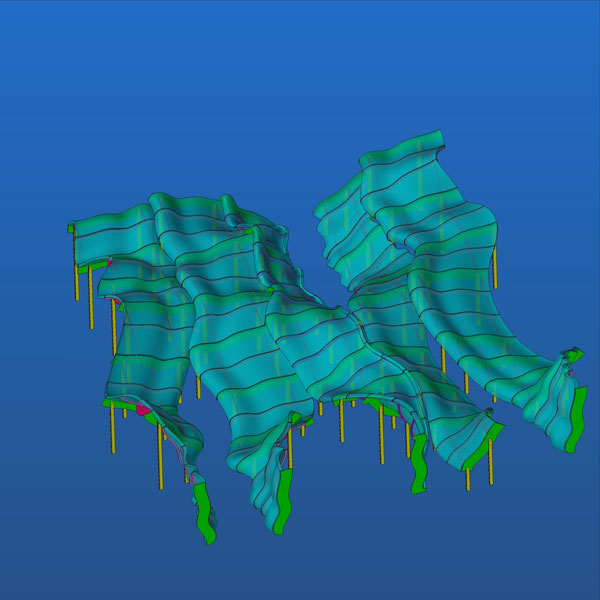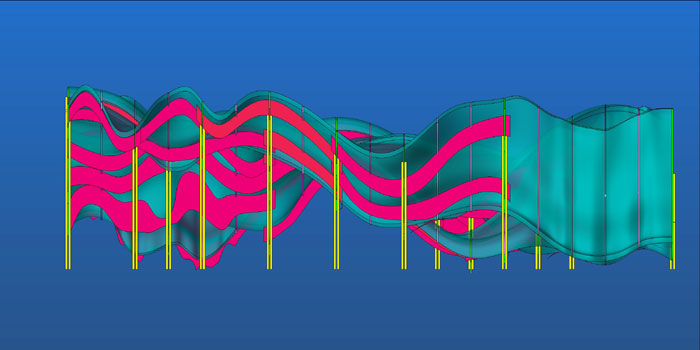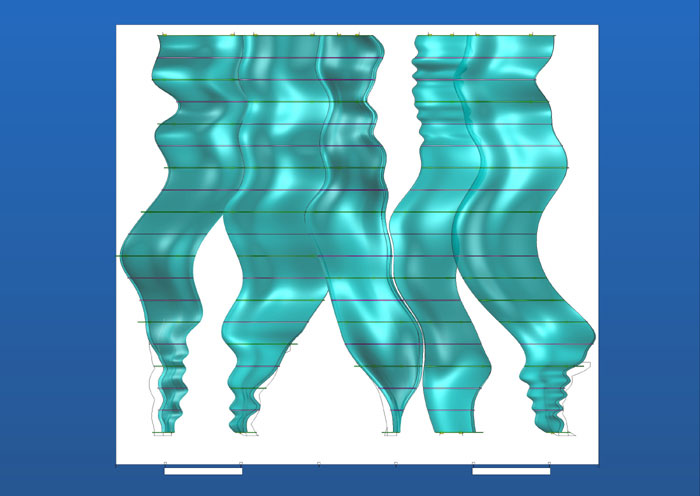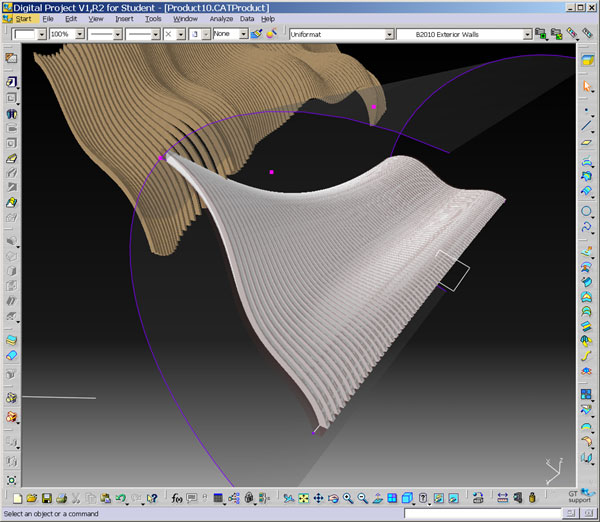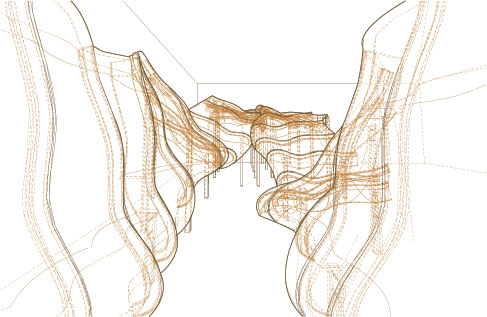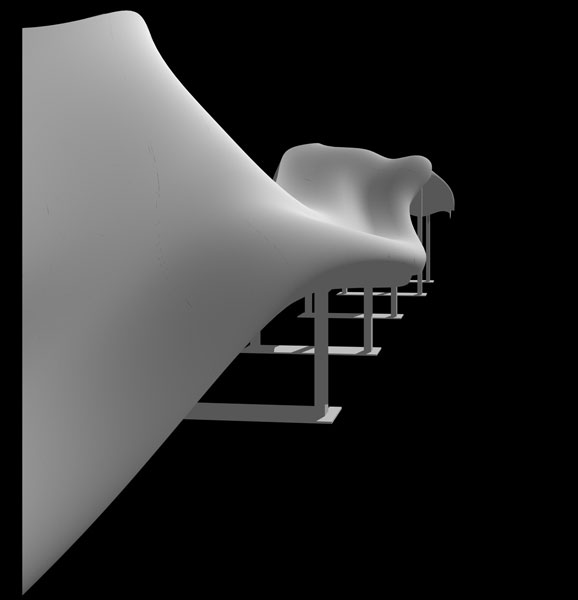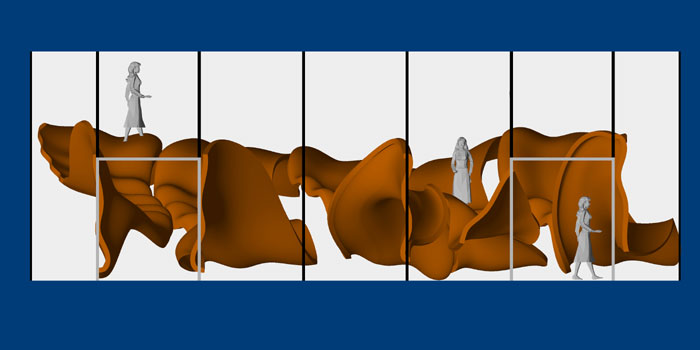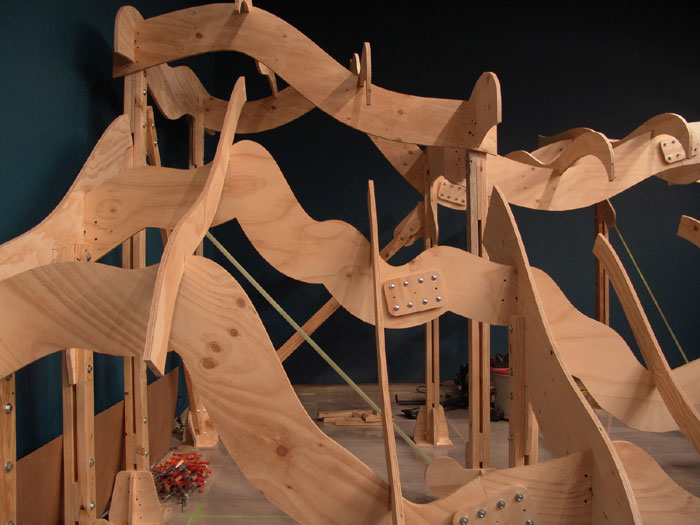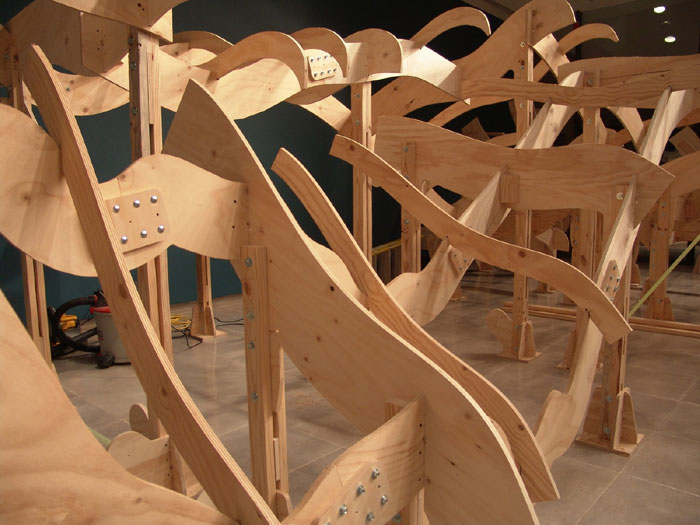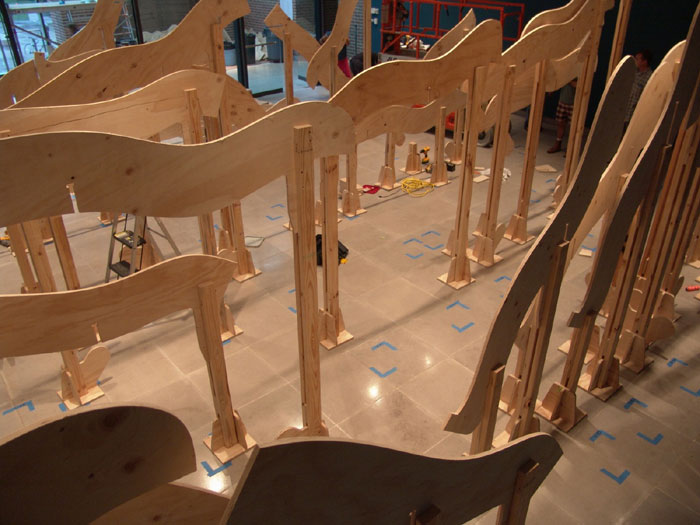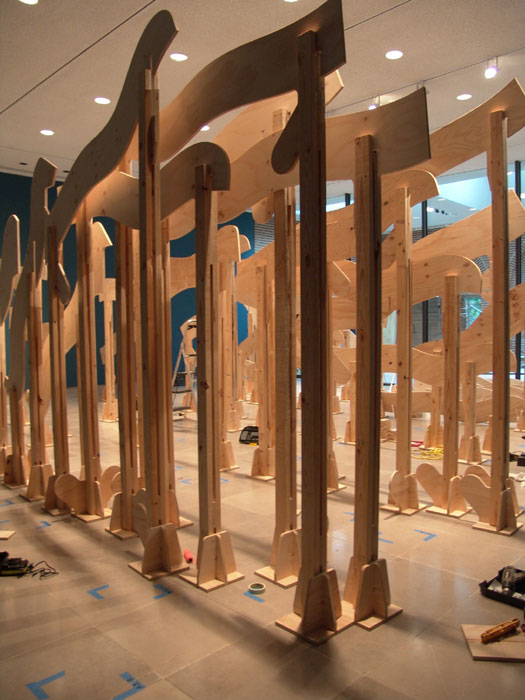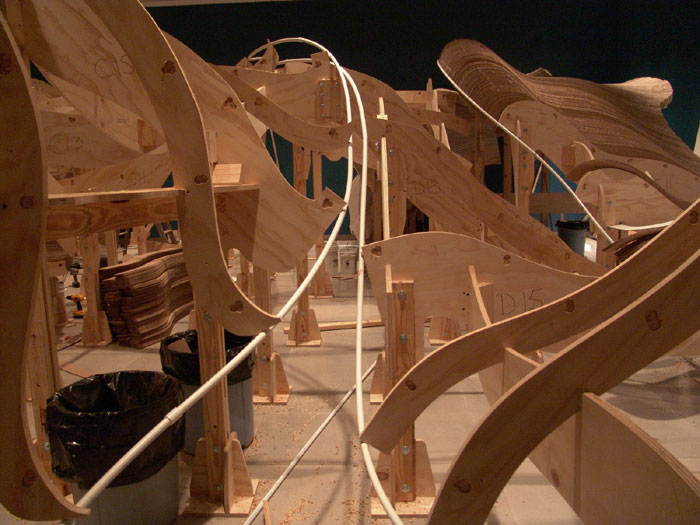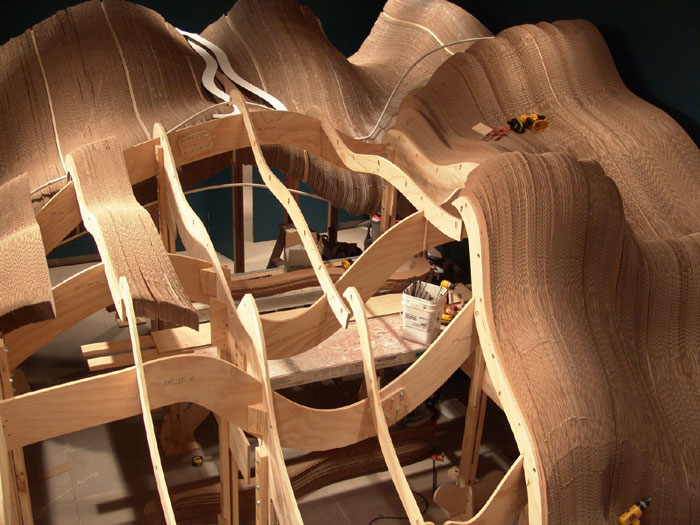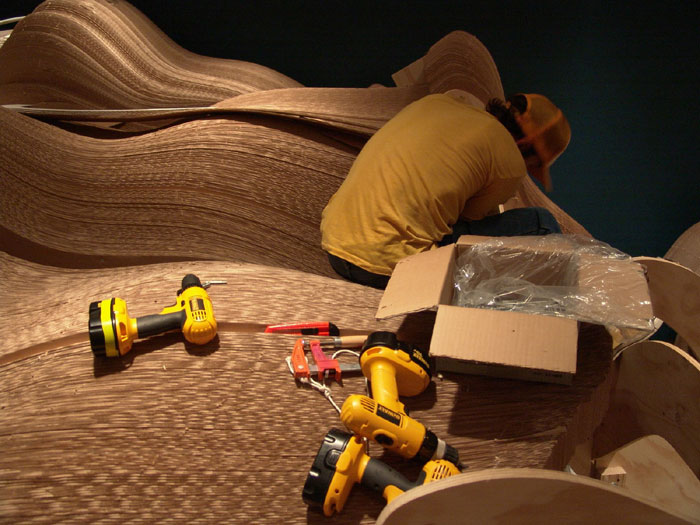 Rip Curl Canyon, Rice University Art Gallery, 2006
Rice Gallery commissioned this installation in collaboration with The Museum Fine Arts in Houston exhibition, The Modern West: American Landscape, 1890-1950. When the Gallery director mentioned a Modern West tie-in before we had settled on an approach to the project we realized that the notion of landscape and geological phenomena dovetailed with our design for Tiffany and Company's Frank Gehry Jewelry Launch Gala on Rodeo Drive in 2006. In the Tiffany project, the jewelry maker's "body as landscape" ad campaign informed our approach to creating laminated cardboard walls and ottomans. At Rice, we expanded the potential of constructing landscapes in cardboard to include the viewer's physical participation. We invited visitor exploration by extending the casual social terrain of the campus into the gallery, transforming it into a traversable rolling playground. On any given day one might discover a group of gallery goers studying, snoozing, climbing, sliding down the rolling terrain, or making-out in one of the darkened recesses below the cardboard shells.
Rip Curl Canyon was a kind of mythical location in the American West where land and water collide, far from Houston's flat drained swamps. From its highest point at the rear of the gallery, its steep, crevice-like formations sloped down and gained momentum before breaking apart to form ribbons of curling waves. Like rip currents ? narrow, fast moving belts of water ? the segments twisted and surged toward the front glass entry wall. The view through the glass provided only glimpses of the unfolding topography beyond and invited the visitor to probe deeper. The steady climbing exploring caused the raw cut cardboard to slowly compress with each footstep…over time this accumulation developed into subtle pathways.
The fabrication processes used to make the natural brown laminates are in the lineage of those Gehry employed in his legendary "Easy Edges" line of furniture in the 1970's. Expanding on this knowledge enabled us to create architecturally scaled cardboard structures and introduce double curvature. A study in twisting identical parts rather than sculpting surface. We used the properties and limitations of the material ? determined through building full scaled mock-ups during development combined with a parametric digital interface - to shape the cardboard ? ribbons." The project required laminating over 20,000 strips (weighing approximately eight tons) of curved, industrially cut corrugated cardboard in twelve days. Incredibly strong and capable of supporting the weight of several people, the cardboard laminates operate as semi-monocoques with an intermediary plywood armature. The armature was made of standard wood materials ? 2 x 4s and plywood ? individually cut and CNC routered offsite to conform to the varying dimensions and curvature of the undulating cardboard shells. We digitally developed a language of slotting connections so that these non-standard parts came together like a giant puzzle in four days, required very little structural decision making in the field and gave us the freedom to make improvised choices when installing the cardboard.
Installation, nonlinear, Paper