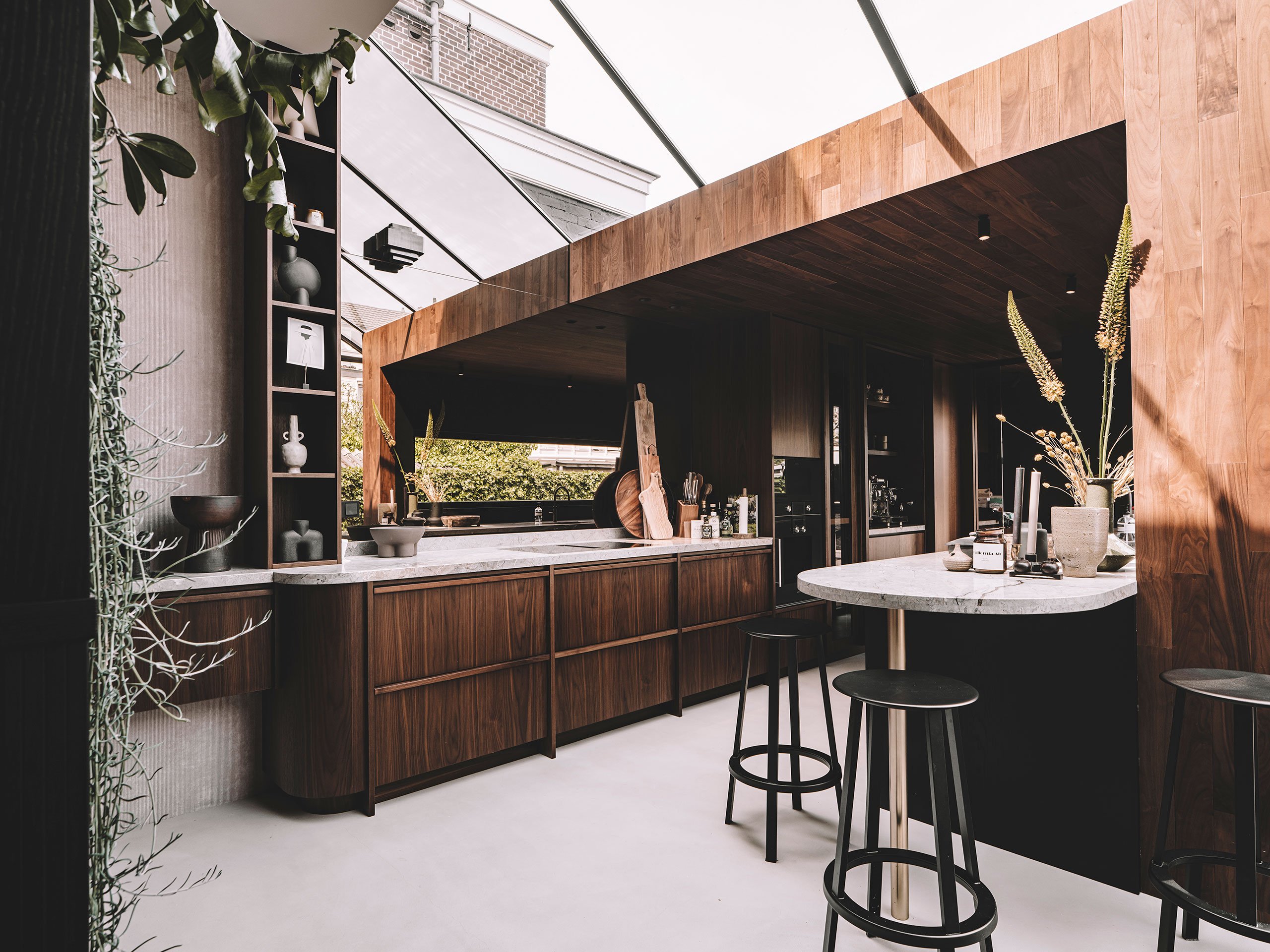 Jeroen de Nijs Revamps a Historic Dutch House with a Focus on Simplicity and Craftsmanship
단순함과 장인정신으로 구현한 오래된 네덜란드 하우스
Commissioned to renovate a century old residence in Alkmaar, a picturesque Dutch town known for its traditional cheese market, Amsterdam-based architect Jeroen de Nijs has injected a new sense of life into the historic building by creating more open, bright and free-flowing interiors underpinned by simplicity and craftsmanship. Clean-cut lines and minimalist forms are combined with natural materials and artisanal finishes for a contemporary design language of unassuming sophistication and timeless appeal that both complements and invigorates the property's architectural heritage. Add in a light-filled extension and a collection of mid-century modern furniture and you have a beautifully crafted home as much modern in sense as artisanal in sensibility.

Upon entering into an airy vestibule, the high ceiling, stately staircase and arched doorway attest to the building's turn-of-the-century provenance – the house was built in 1906 –while a long sightline through the living spaces and new extension, all the way through to the back garden, hints at de Nijs' bold intervention, namely the merging of the ground floor spaces into a loft-like, open-plan living and dining area that runs the length of the house. Thoroughly modern in design, the merged living space is awash in natural light courtesy of the new garden-side minimalist glass façade and adjoining skylight, the latter seamlessly connecting the existing structure with the new extension.

Underpinned by a muted palette of grey and beige hues, and swathed in hand applied plastering and unpolished concrete floors, the living room is a paradigm of minimalist elegance and tactile beauty. Bespoke walnut furnishings and plush carpets add warmth, while the restored bay window and brick pattern parquet at the front of the space add nostalgic touches. Ensconced in the timber-clad extension, the kitchen is delineated by two stone worktops that extend into the living room, one taking the form of a wall-mounted console, the other as a dining counter complete with bar-style seating. Complementing the crisp, streamlined design of such bespoke elements, the owners' collection of modernist furniture and ceramics allow the house's centennial soul to effortlessly segue into de Nijs' contemporary interiors.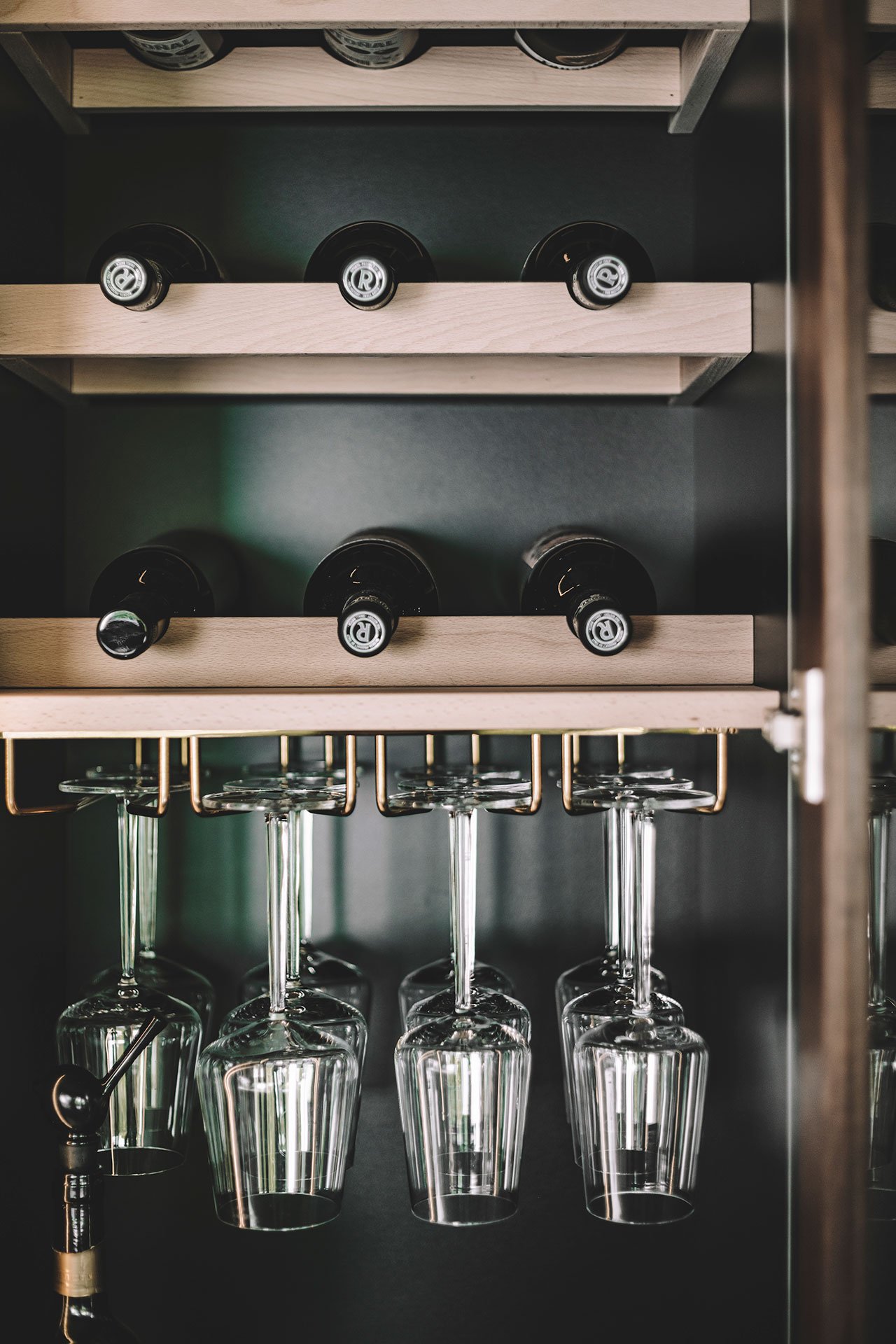 거실공간에 적용된 그레이 컬러와 베이지컬러 그리고 무광 콘크리트 바닥과 플라스터 마감재는 내부 이미지를 촉감적인 아름다움과 미니멀한 엘레강스로 표현합니다. 맞춤형 월넛가구와 플러시 카펫이 공간에 따뜻함을 더하고 복원된 클래식 디테일이 향수를 불러 일으킵니다.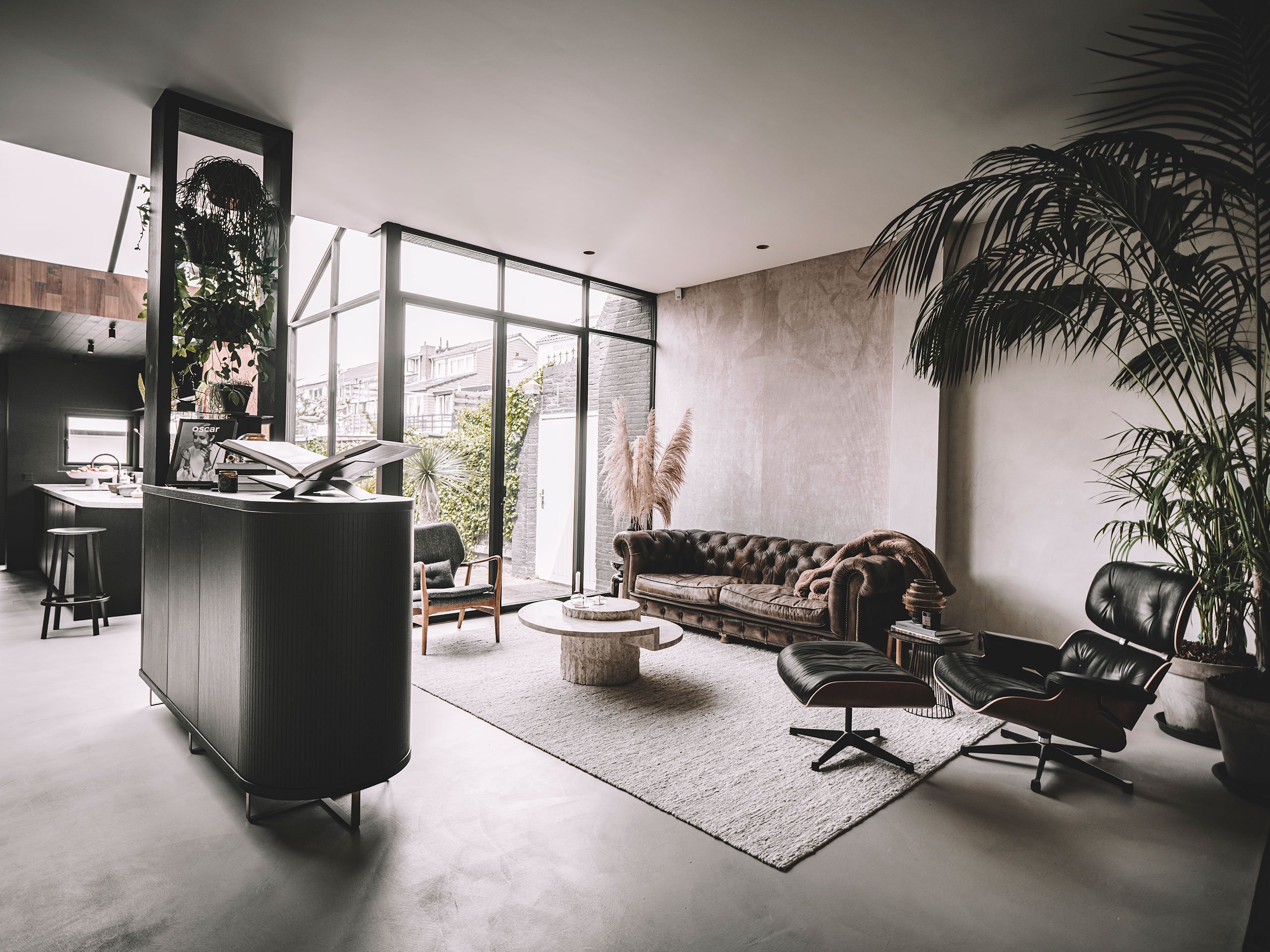 from yatzer