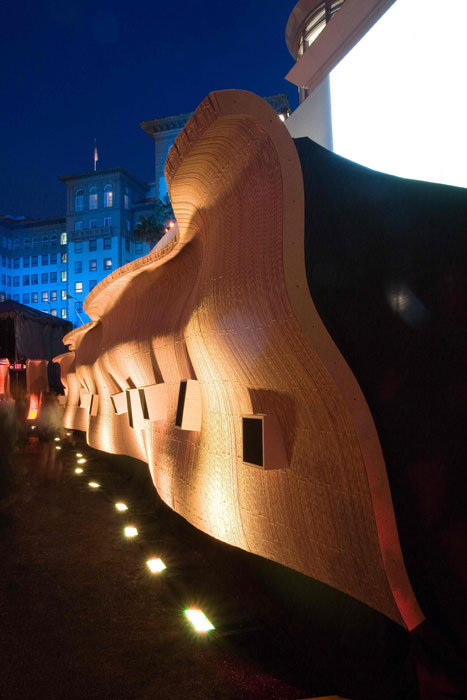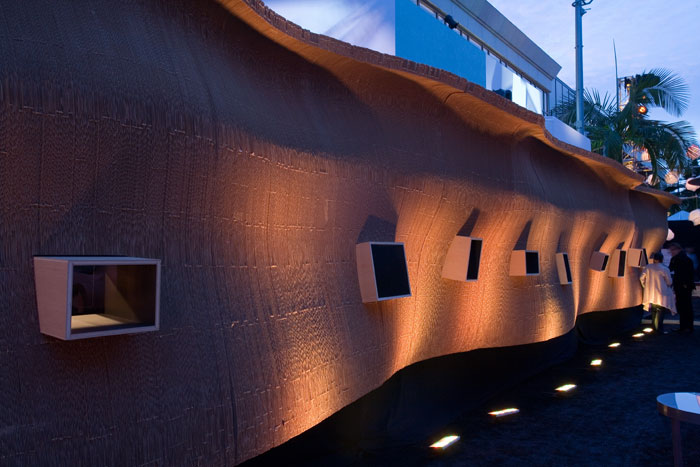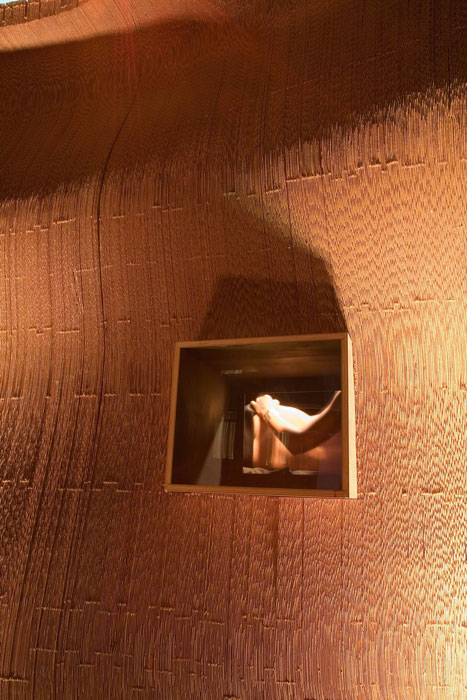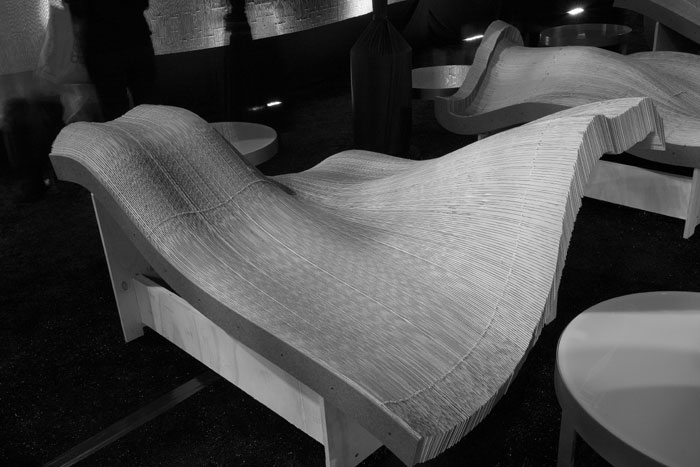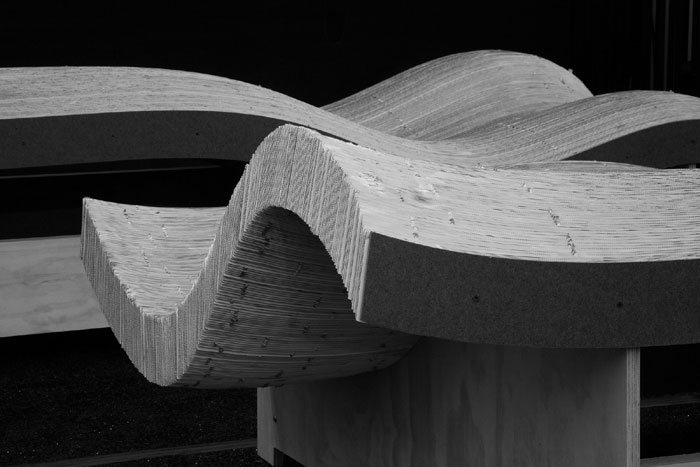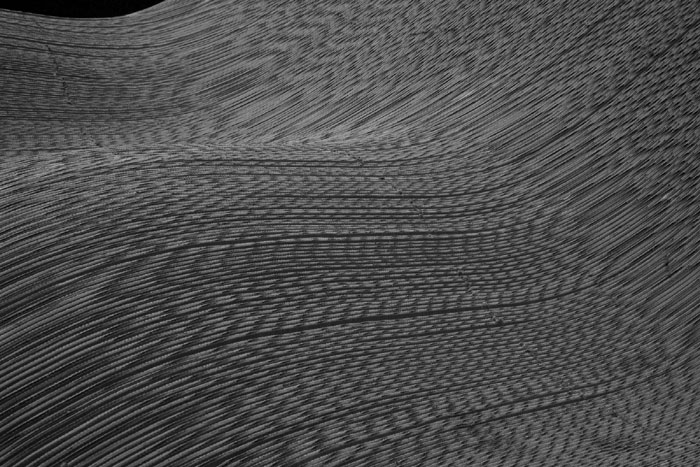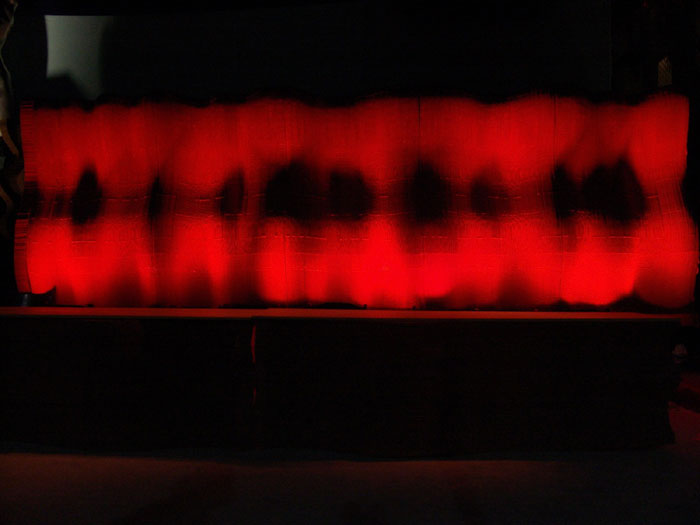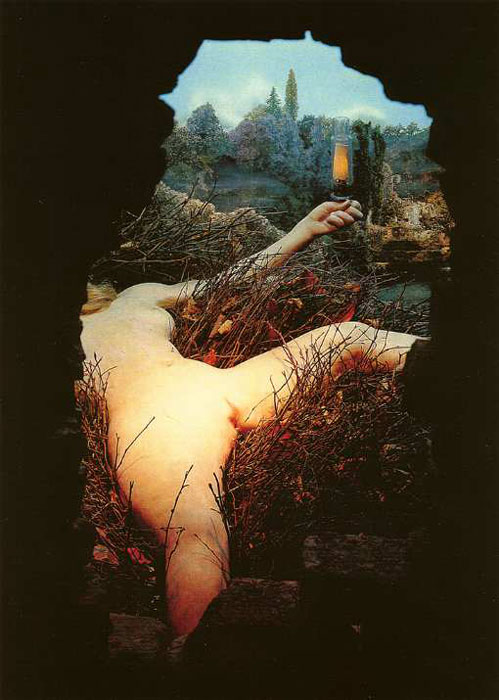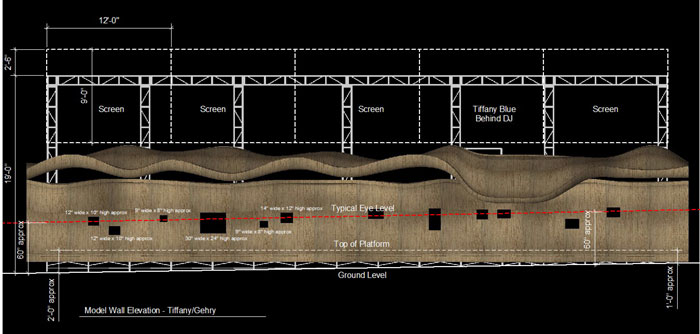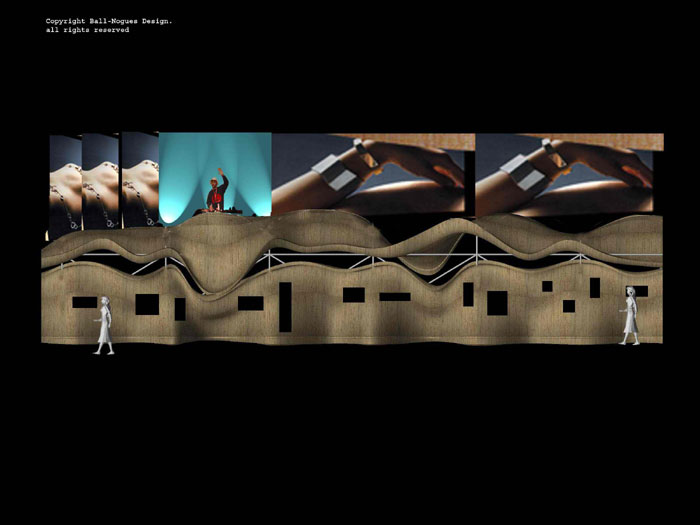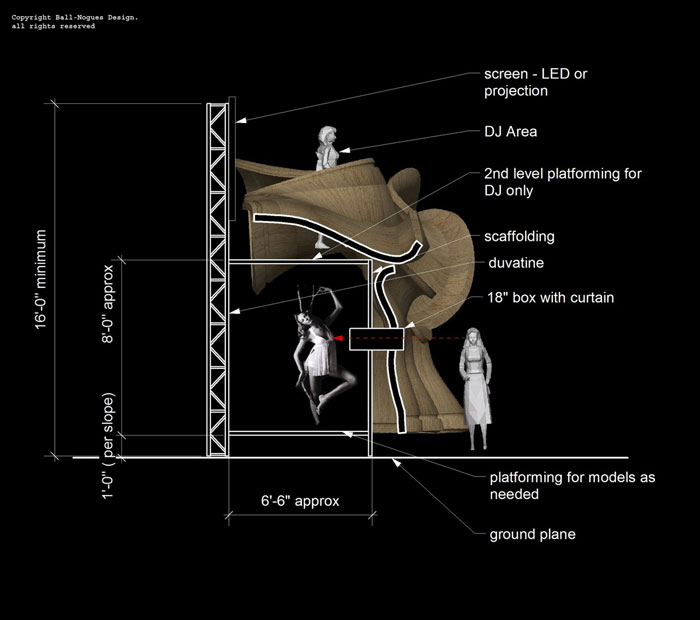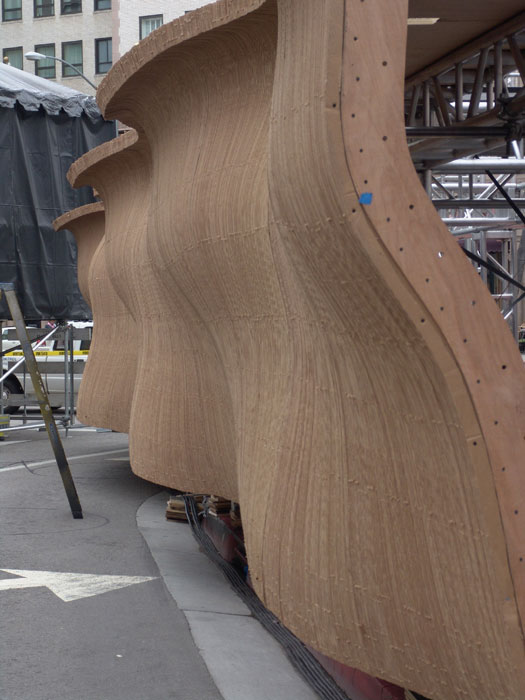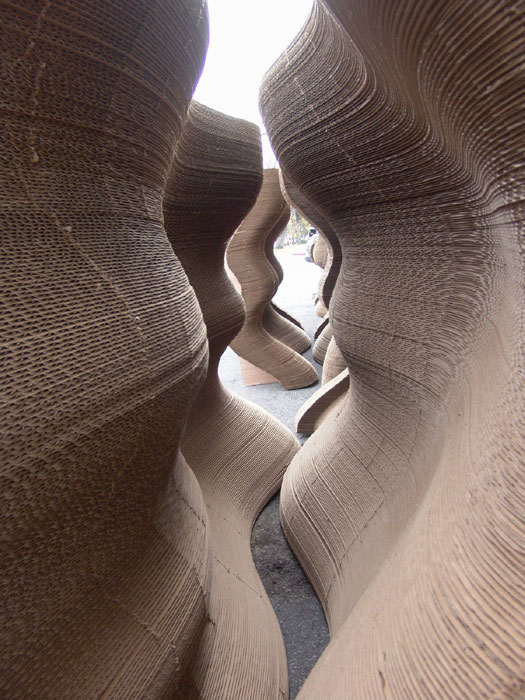 Tiffany & Company Gehry Jewelry Launch, 2006
In the fall of 2005 Tiffany & Company hired Ball-Nogues to create the environment for the gala event celebrating the launch of its line of jewelry and accessories designed by architect Frank Gehry. The happening took place on a closed portion of Rodeo Drive in Beverly Hills, California. It featured temporary constructions that filled the street, honored the materiality of Gehry's early work, and reinforced the imagery of Tiffany's new "body as landscape" advertising campaign.
Ball-Nogues devised walls, furniture, and bars for the event. One wall structure, half a block long to form an elegant backdrop, curved like the human body and was constructed from 4000 layers of corrugated cardboard sandwiched together. "Peep show" type display windows, inspired by Marcel Duchamp's Etant Donnes, punctuated the wall, framing tightly cropped compositions of live, naked models wearing the Gehry designed jewelry. In addition to creating walls, twenty-four voluptuous ottomans, no two alike, invited the 600 guests to explore playful new ways of sitting.
The assembly processes used to make the four inch thick natural brown semi-monocoques elaborates on those Gehry employed in his legendary "Easy Edges" line of furniture in the 1970's. These sensuous laminates that resembled slices of rolling topography grew from a manufacturing process created by Ball-Nogues. The entire project required laminating over 25,000 strips of curved, industrially cut corrugated cardboard. Incredibly strong and capable of supporting the weight of several people, the cardboard laminates operate as shells (integrating structure and skin) rather than surfaces - which need the support of a skeletal armature. The pieces reorient the viewer's notions of common cardboard from a raw packaging material to a substance with structural potential at an architectural scale, capable of being used to fashion elegantly refined compound curving forms.