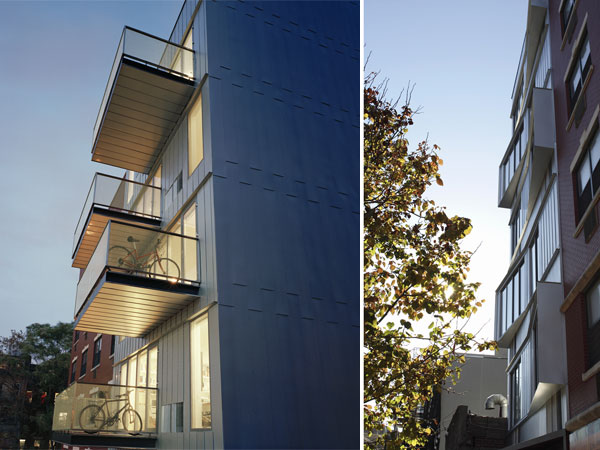 Location: L.E.S., New York
Program: New building with art gallery and 5 apartments.
Area: 14,000 sf
Completion: 2004-2007
Consultants : Sharon Engineering
Team: Eric Bunge, Mimi Hoang; Daniela Zimmer, Jorge Pereira, Takuya Shinoda.
Client: 109 Norfolk, LLC
Contractors:Builders & HVAC; George Dimizas/G&G Metal (steel packages and facade)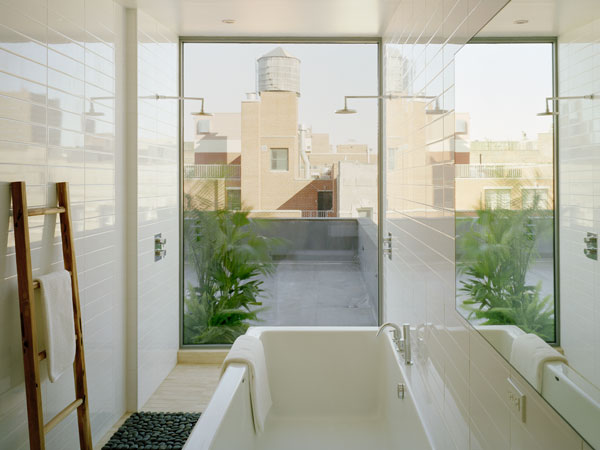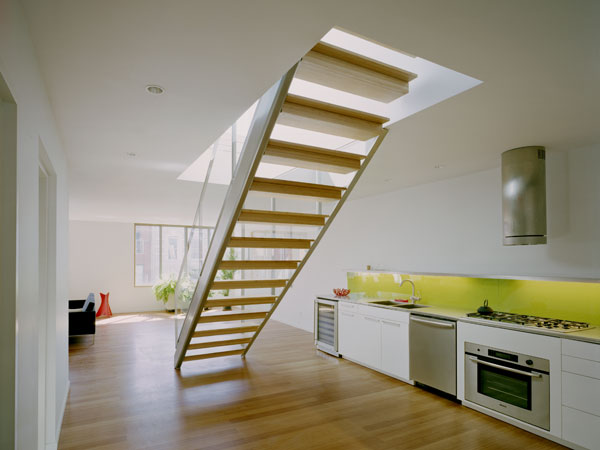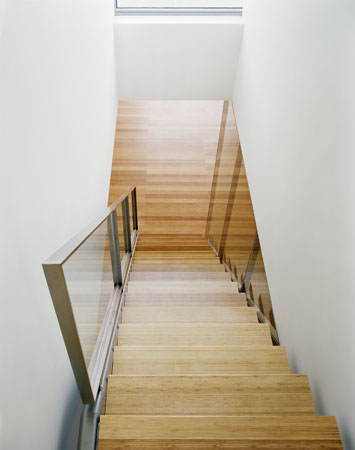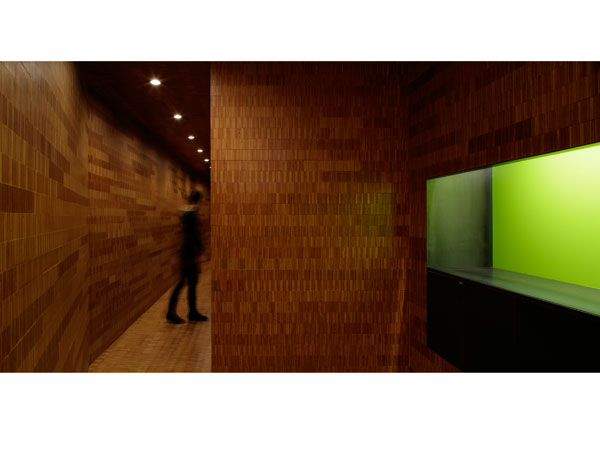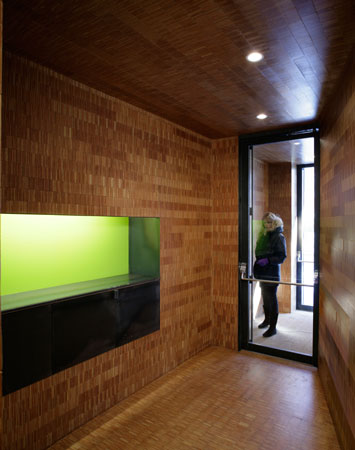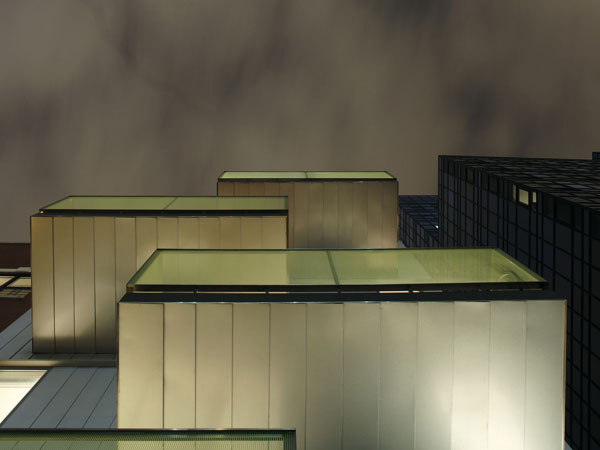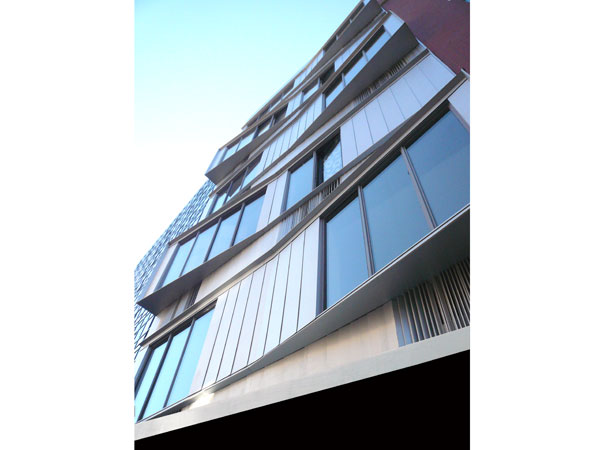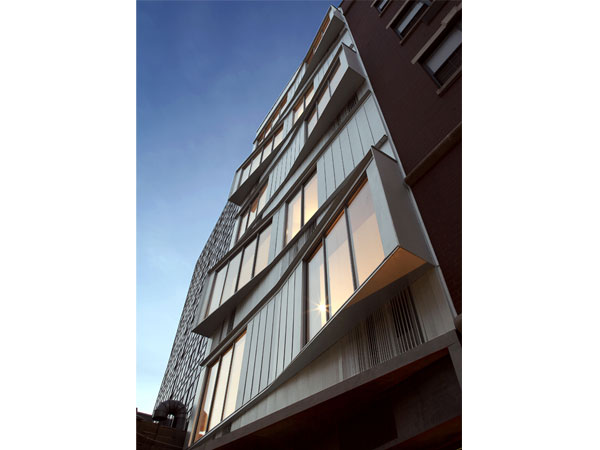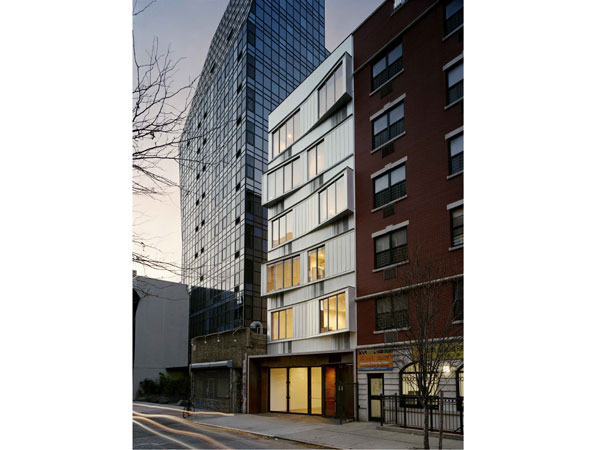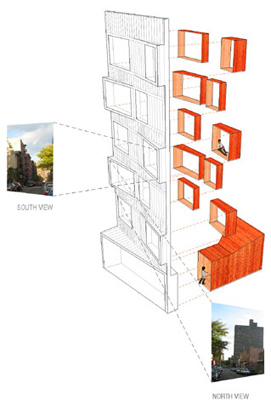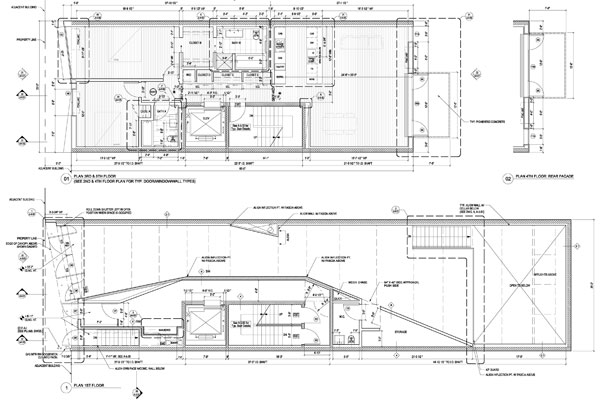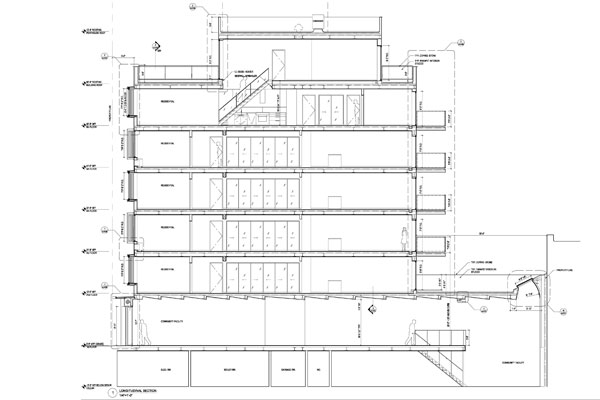 Switch Building is a 7 storey apartment and art gallery building at 109 Norfolk Street in the Lower East Side, completed in 2007. The building consists of four floor-through apartments, a duplex penthouse, and a double height art gallery on the ground and cellar levels. nARCHITECTS provided full architectural services for the project, including all interior design.
The project's design emerges from a creative interpretation of some of the narrow constraints imposed by zoning and the developer's needs. In a reinterpretation of a bay window, an angled front facade switches back and forth, allowing each floor-through apartment unique views up and down Norfolk Street. From the inside, the bay windows provide deep window seats surrounded by warm hardwood. At the rear of each apartment, the living space extends out to large balconies, which also shift side to side, creating "double height" spaces between balconies that maximize afternoon light. While the apartment plans are identical, these variations allow each apartment to be unique in its light qualities and views to the city. The 'switching' concept extends to the Galvalume cladding panels, which alternate in direction from floor to floor, creating subtle differences in shadows and reflections. The project's standard PTAC units are disguised with custom AC grilles that are integrated with the cladding panels.
Switch Gallery has a black hot-rolled steel and glass storefront and canopy that opens completely, allowing for openings to extend onto the sidewalk. At the rear of the gallery, visitors can descend into a double height volume, illuminated by a large skylight. The gallery introduces a larger scale into the Lower East Side's burgeoning art gallery scene, which has been primarily inserting cultural programs into former tenement buildings.