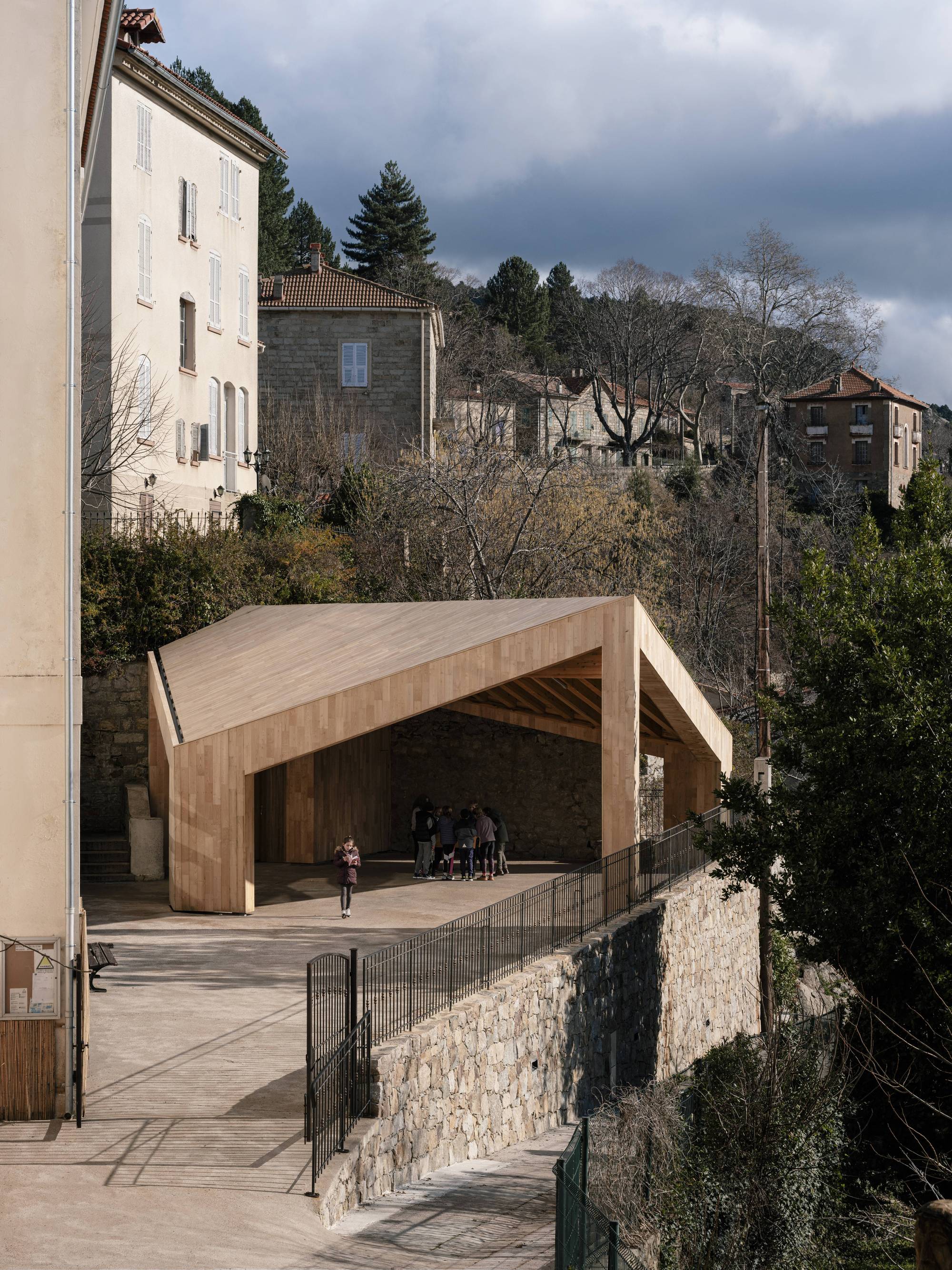 Evisa is a secluded mountain village of 200 souls, with limited access to construction materials and strong meteorological constraints. However, there is an abundance of local resources, such as a Laricio pine and chestnut trees forest and the ancestral know-how of local craftsmen, which were of tremendous economic significance and made Evisa the capital of the micro-region. The completion of this project is the result of a consensual relationship with the client.

The team's leitmotif was to work with local means and channels. The porch's architecture promotes a microterritorial ecology that rests upon local materials, not only in their use but in their comprehension, how one understands their qualities, and how to work with them. The project is small-scaled but has an important social dimension.

Evisa is a village made out of stone. It's composed of solid, monolithic buildings bearing simple volumes, surrounded by chestnut and Laricio pine woods (endemic). The porch sits at the back of the yard and is an analogy to a secular oversized chestnut tree, bearing imposing foliage. The project has a cross-generational reach. It has to be a shelter, first, but also a place where memories are made and stories told, thus continuing the great Corsican tradition of oral transmission of knowledge. The porch must also be an educational tool to promote environmental awareness, as well as local history and know-how. Inserted in a monolithic and mineral architecture, the porch is a homogeneous mass, crafted with the on-site needs and constraints.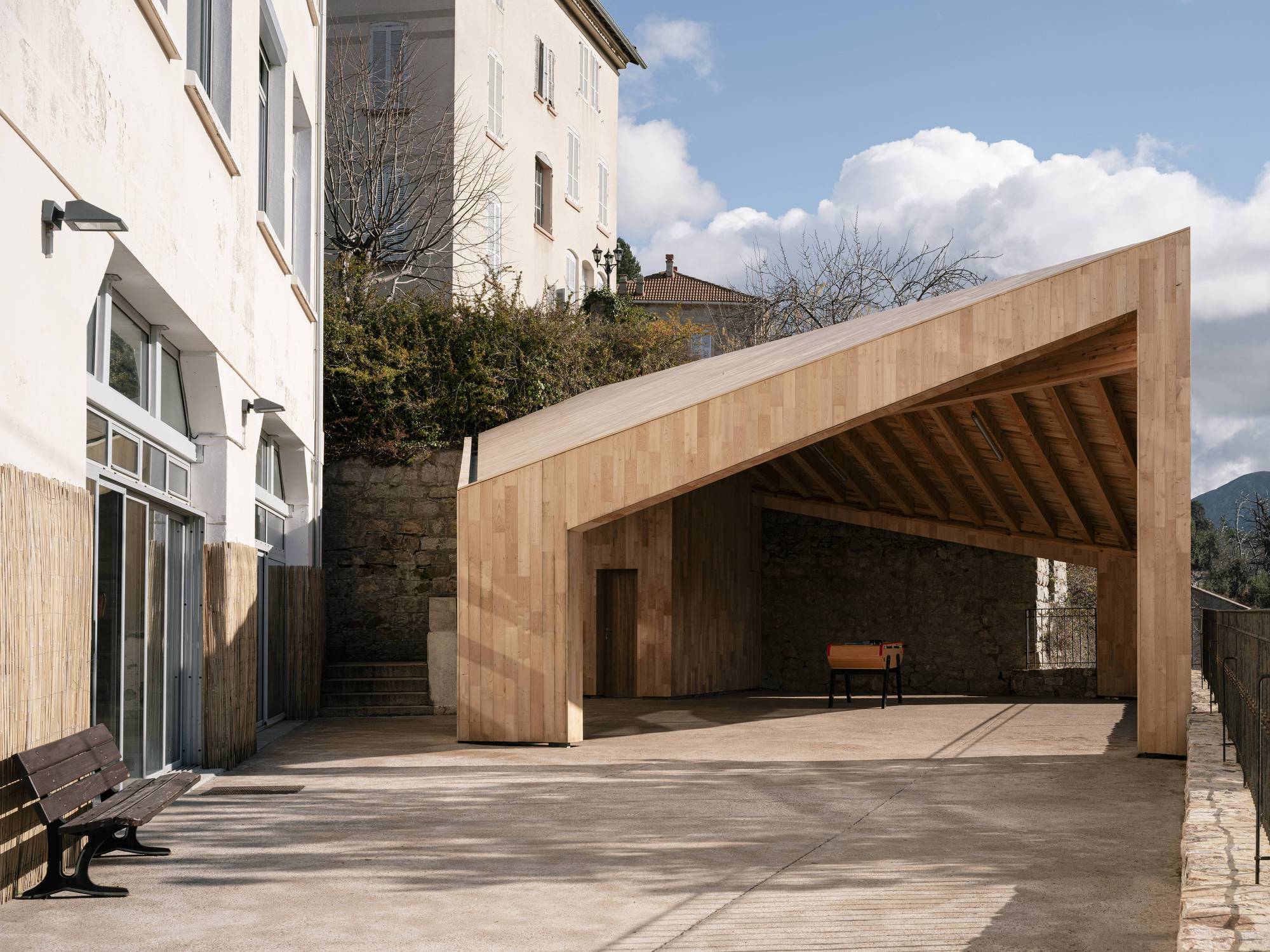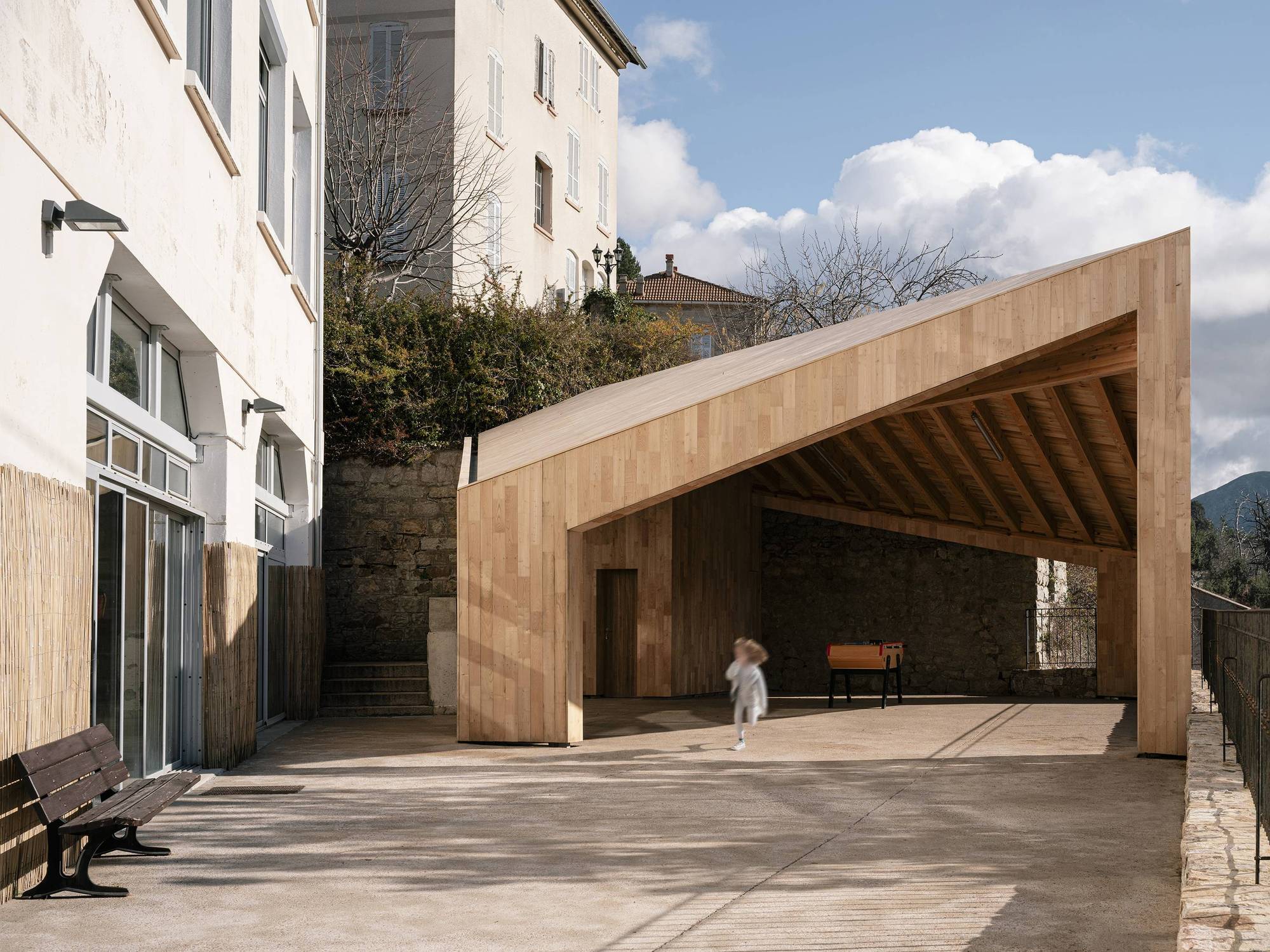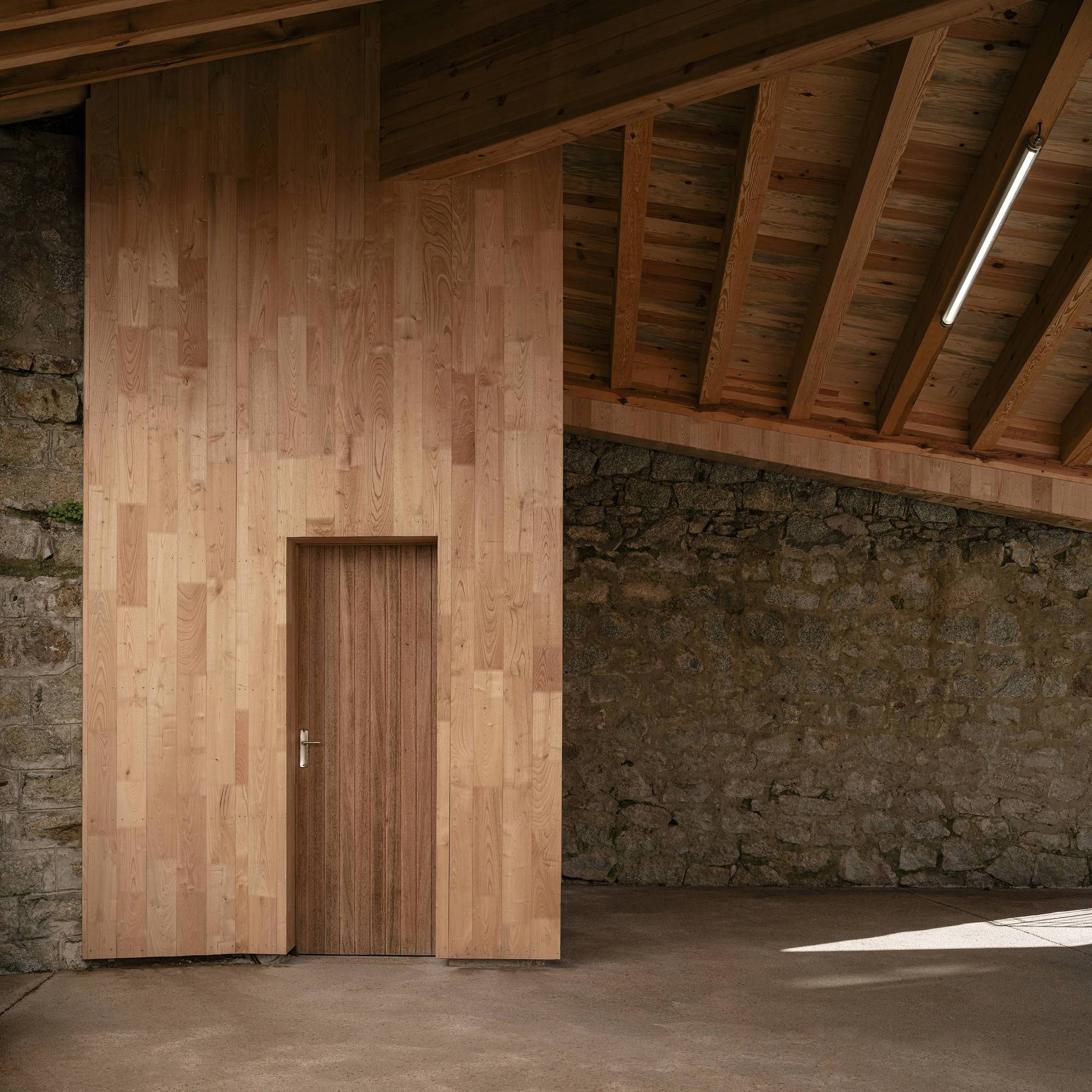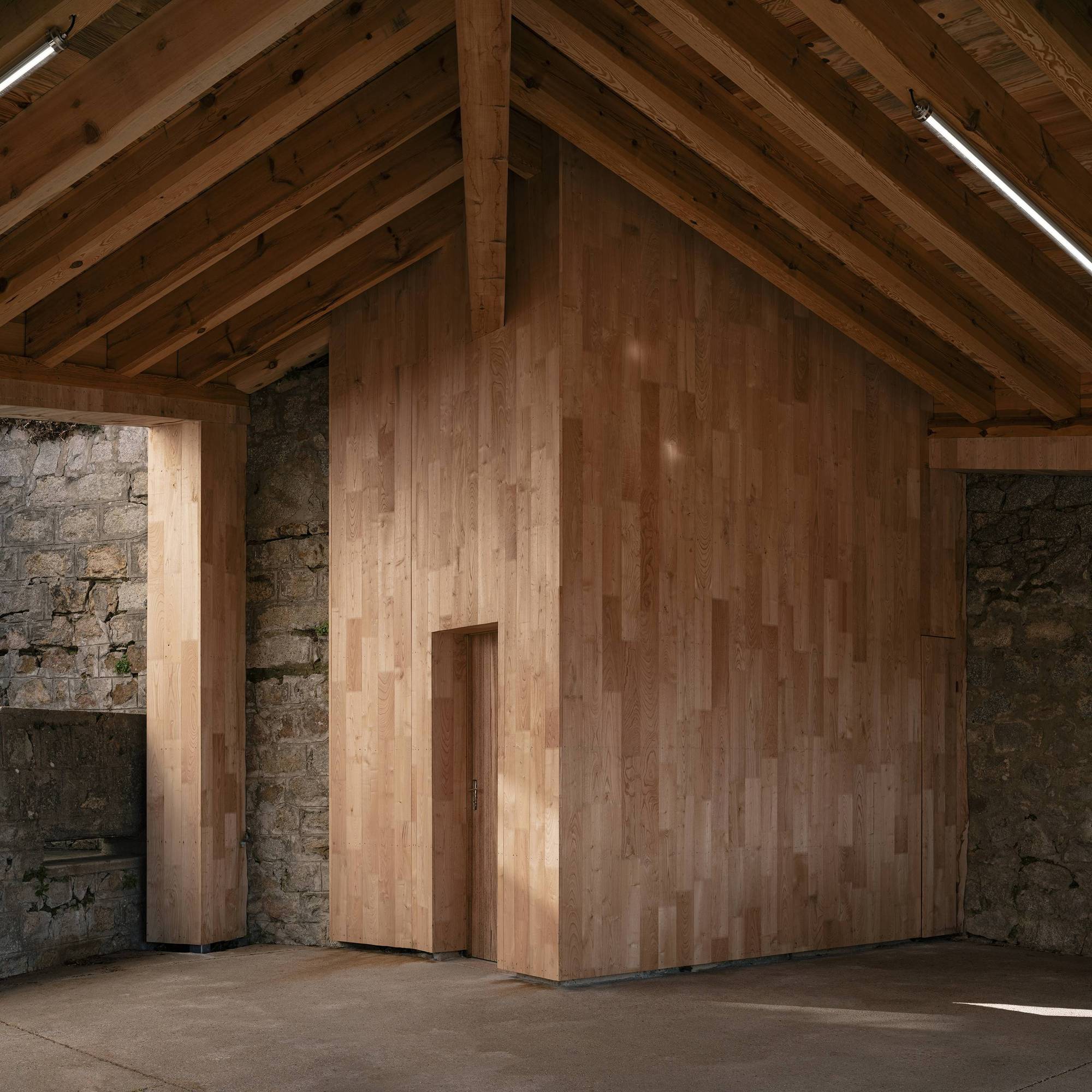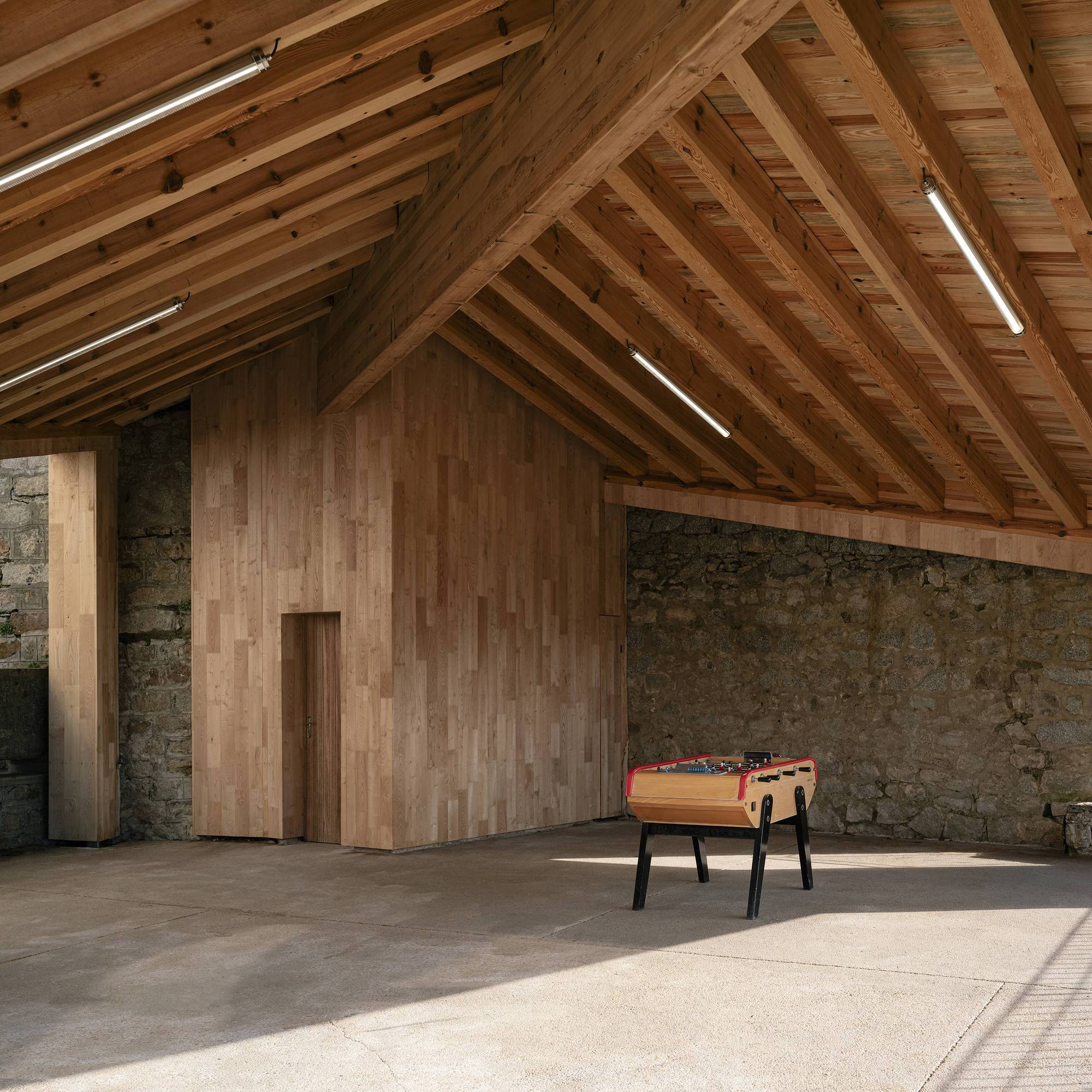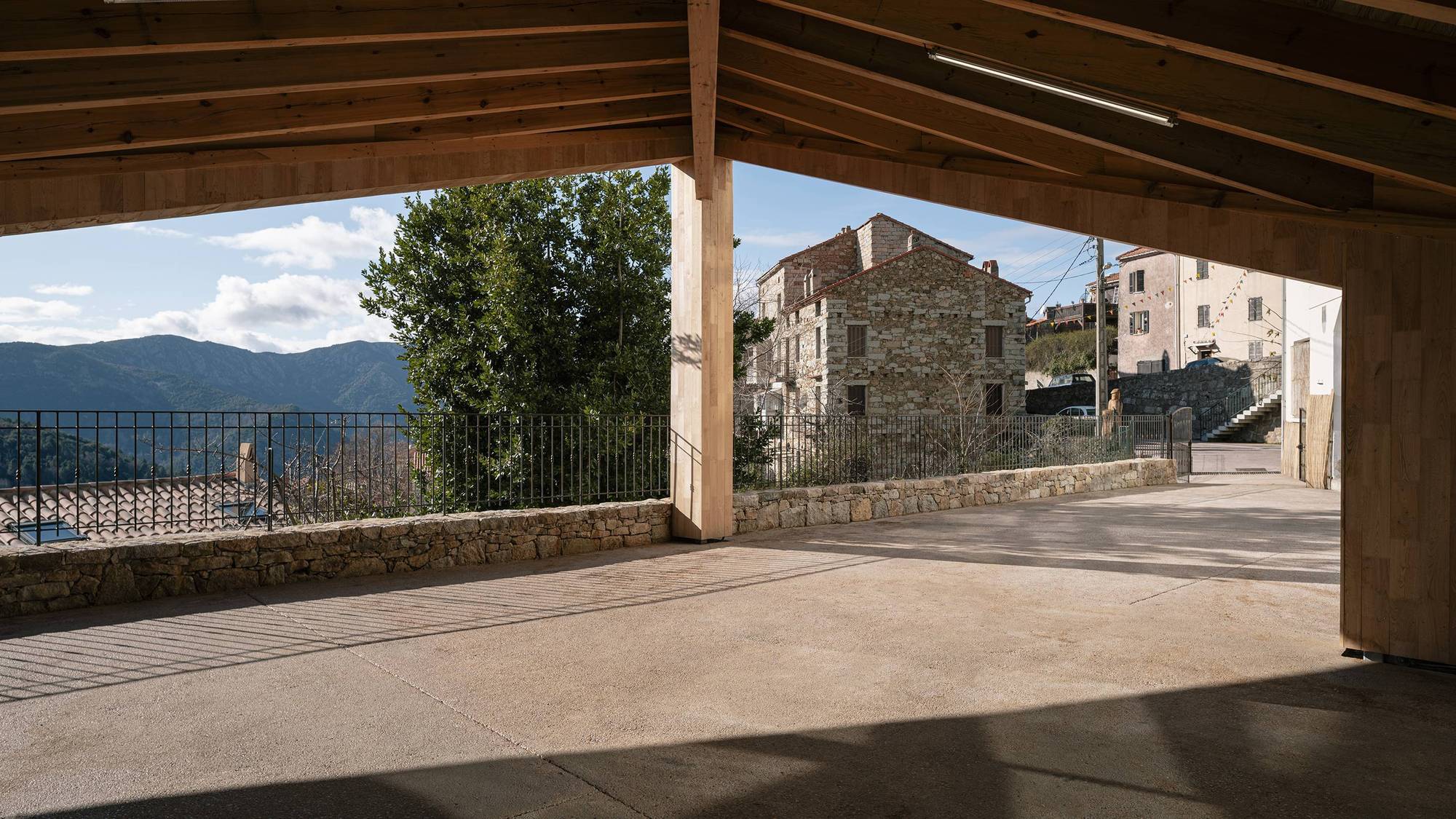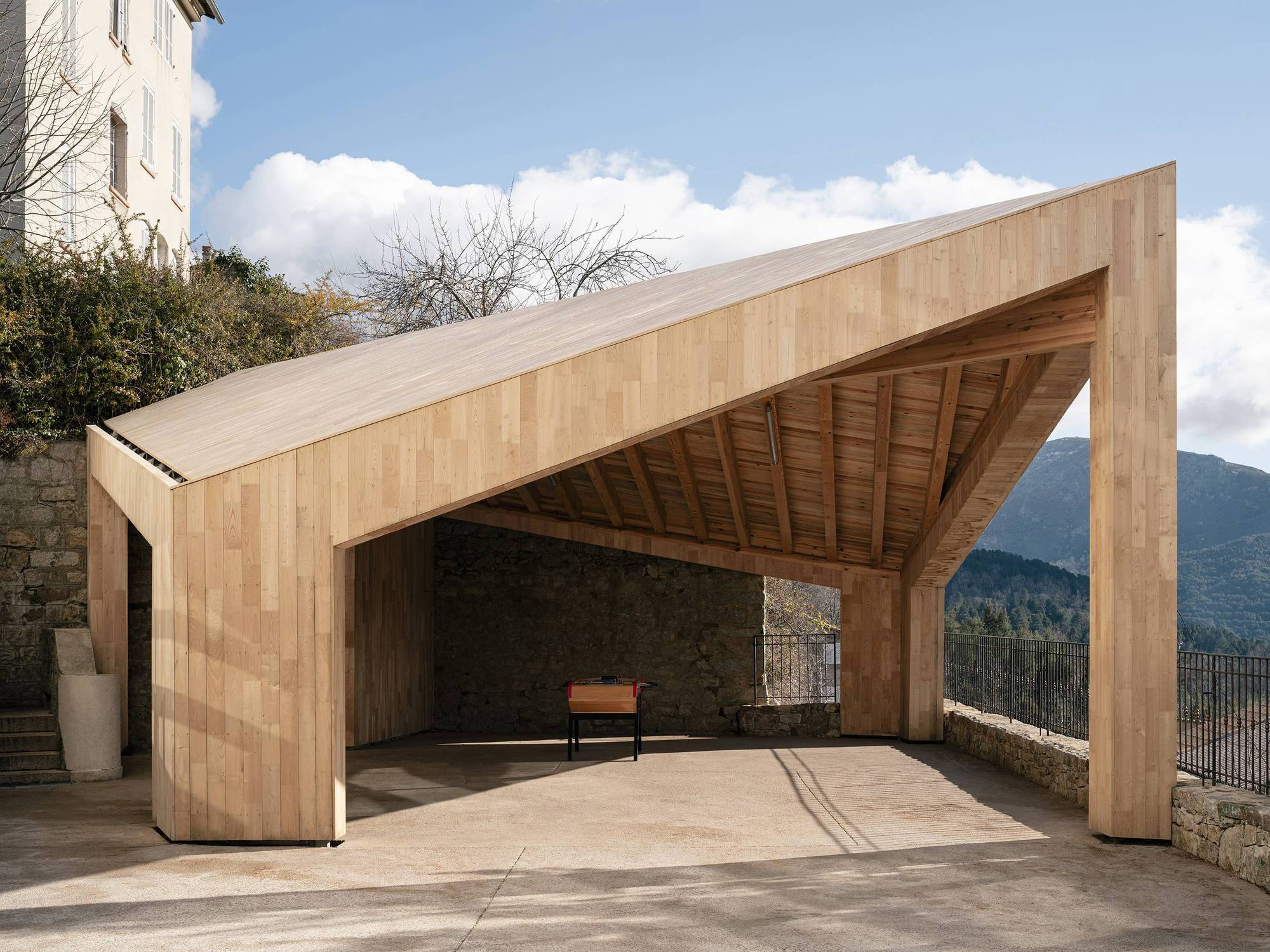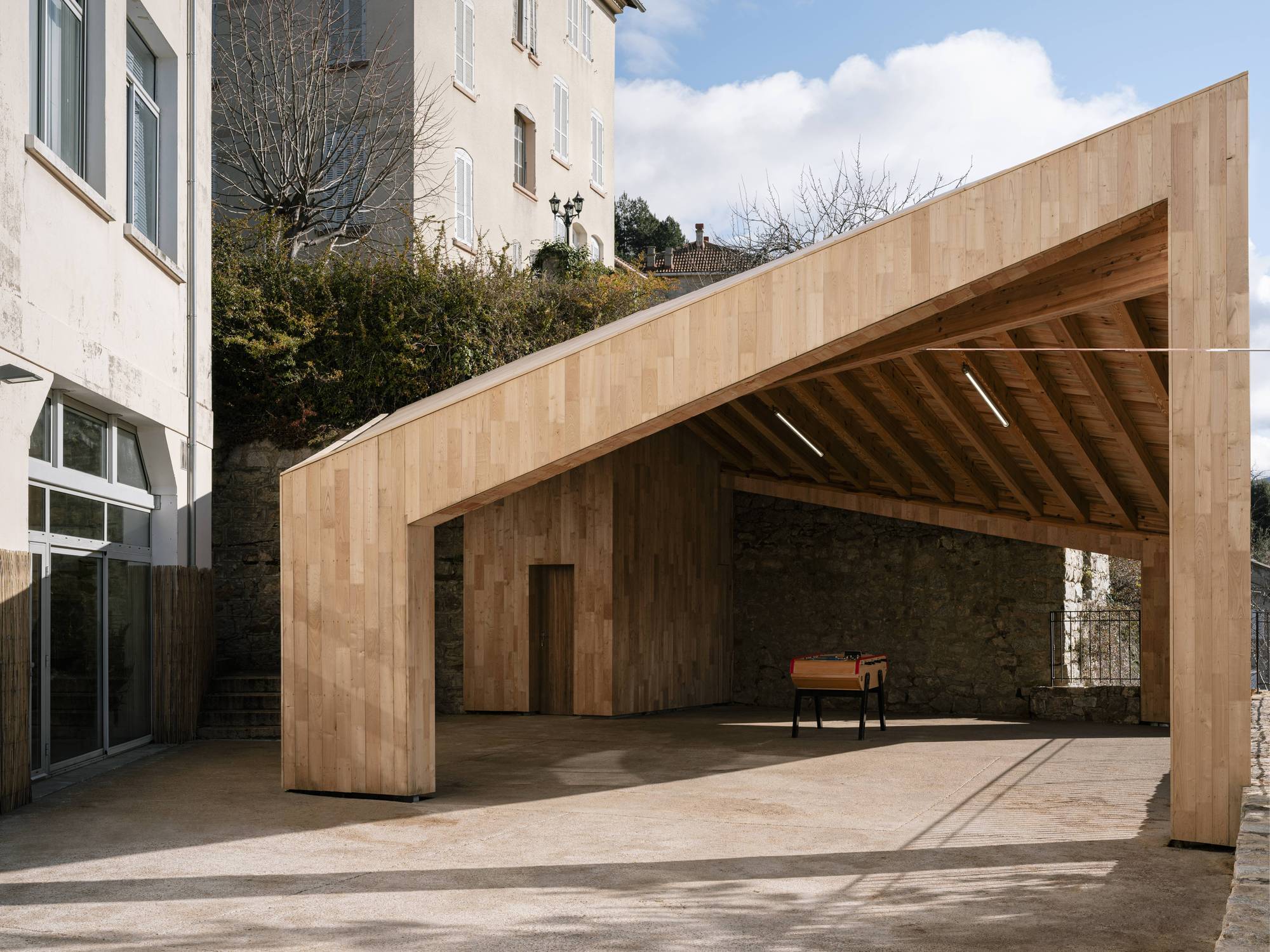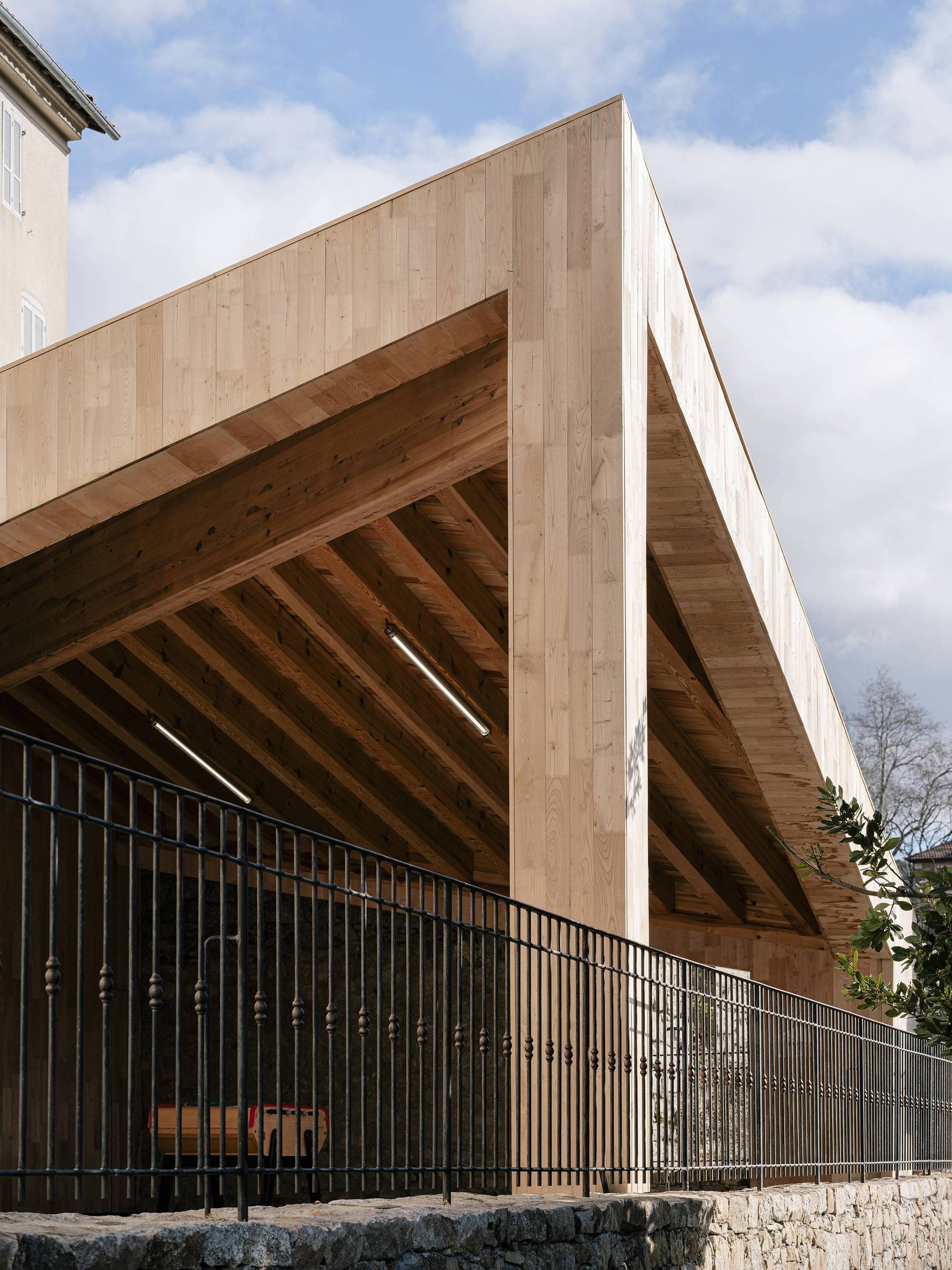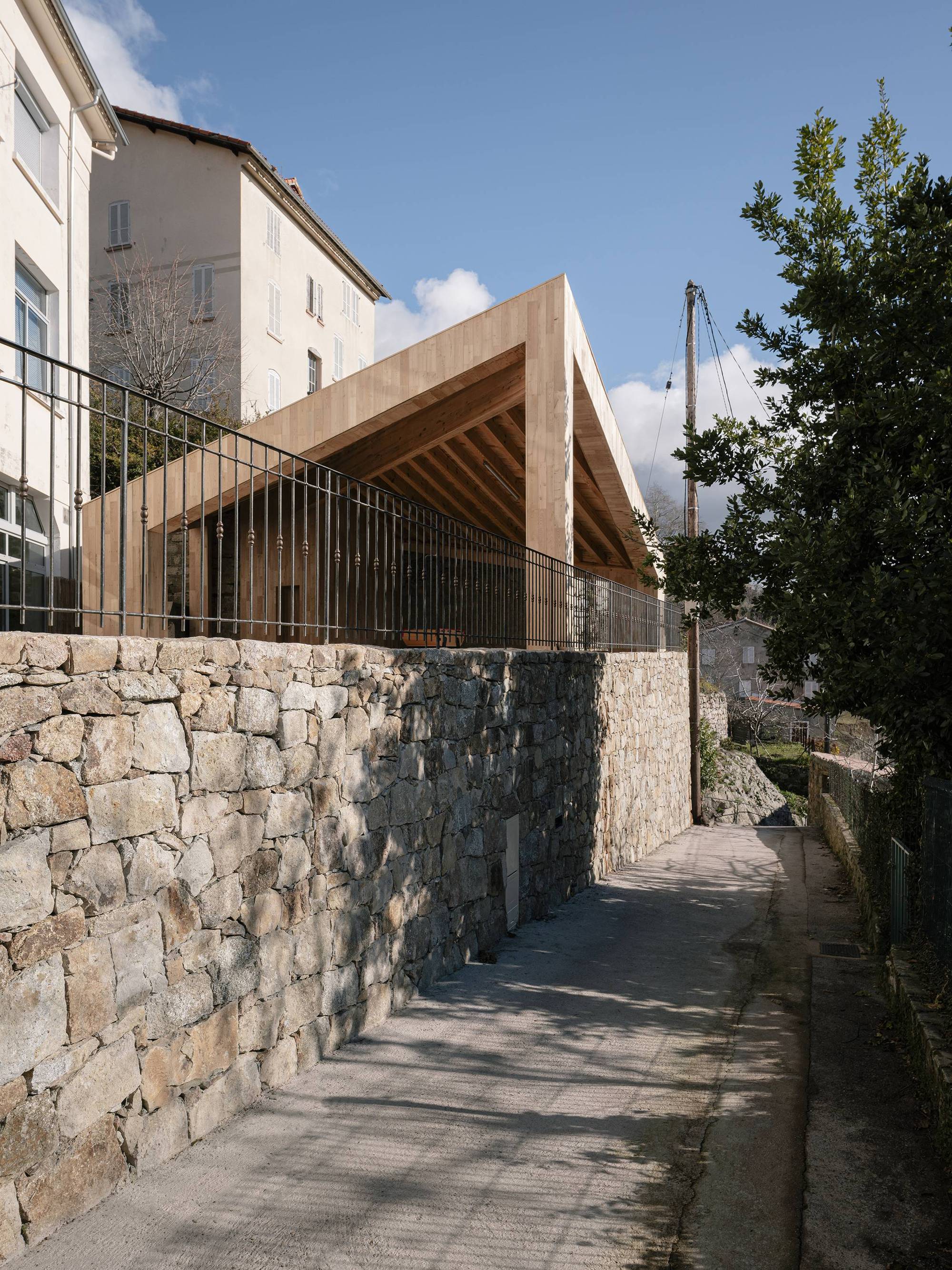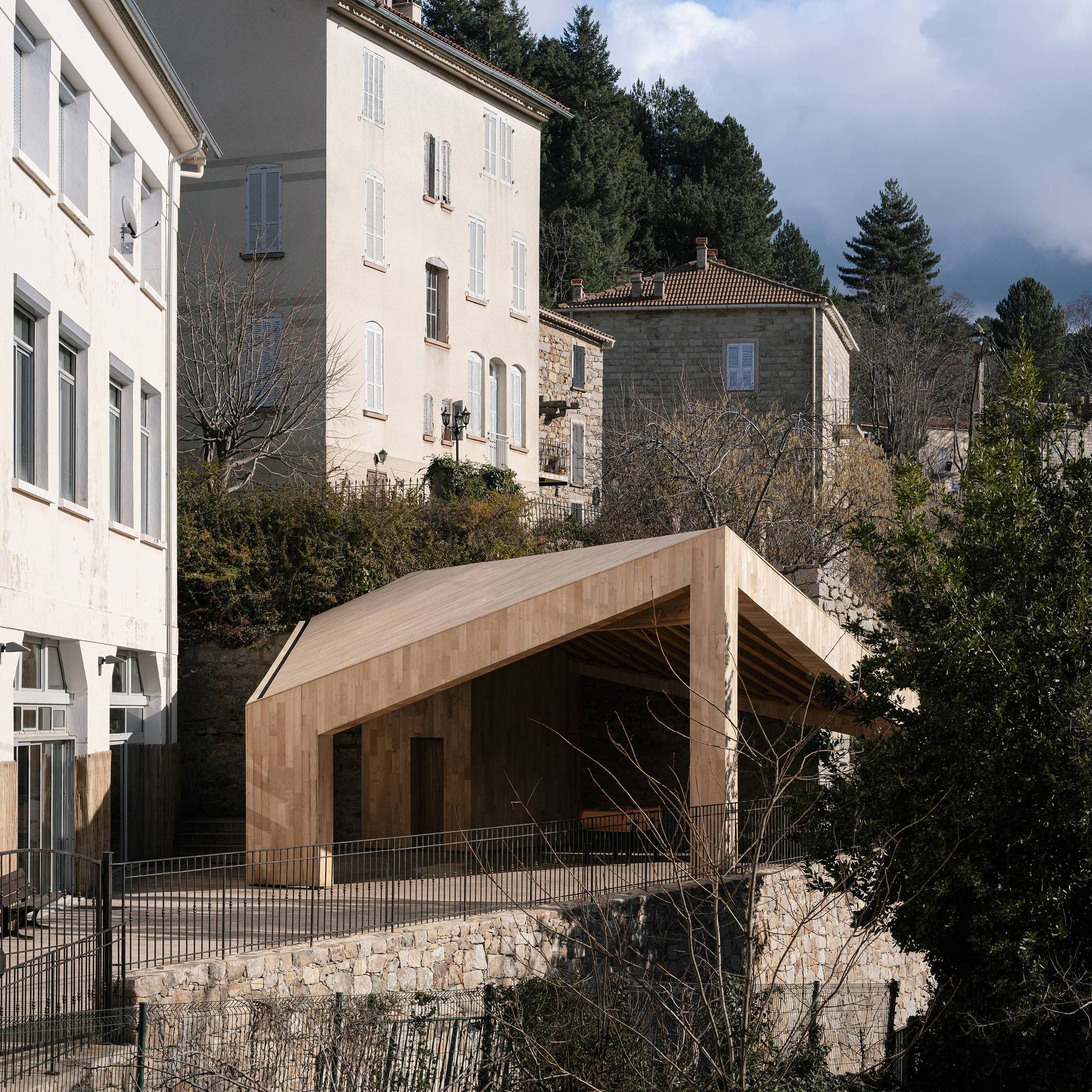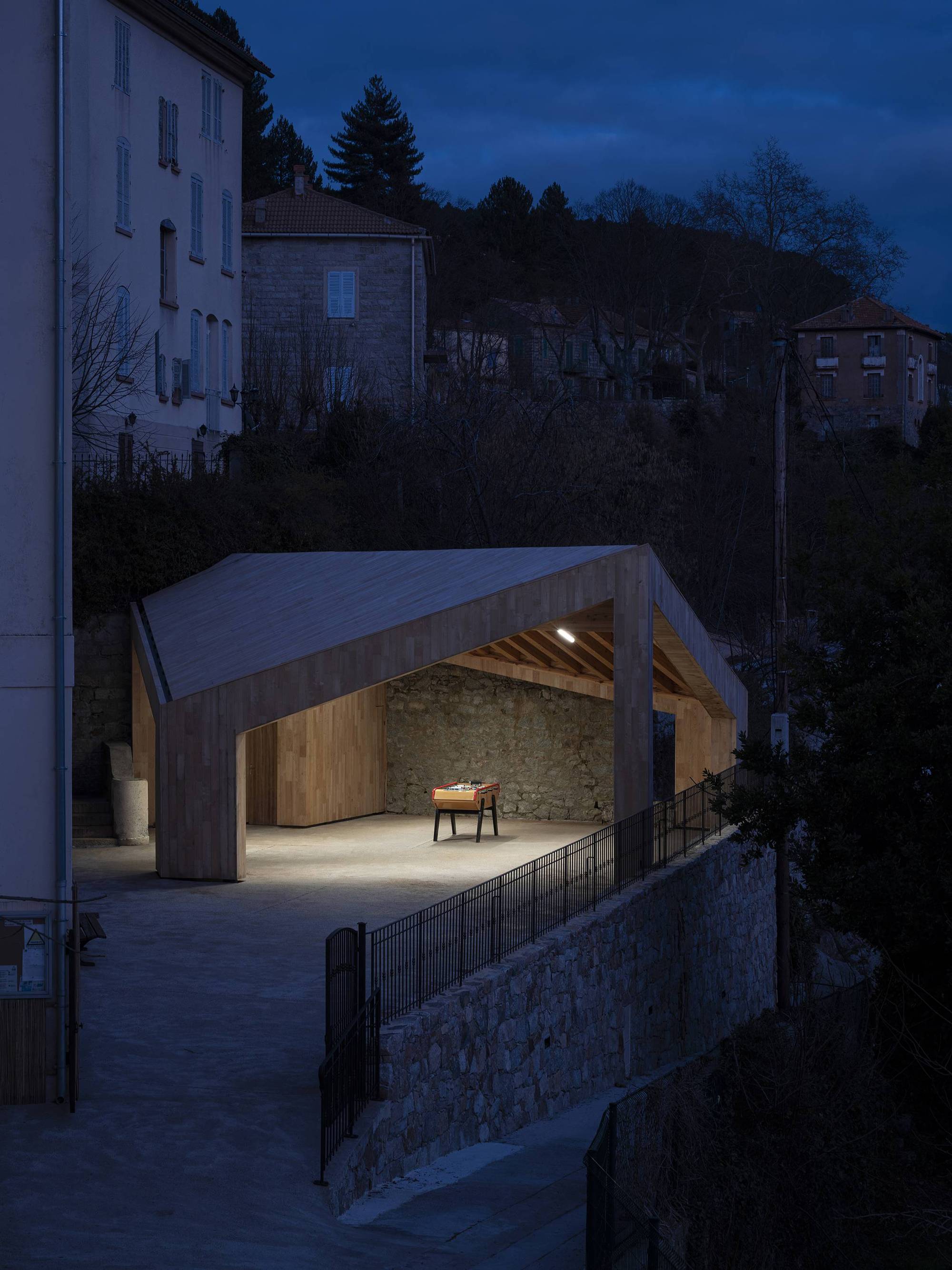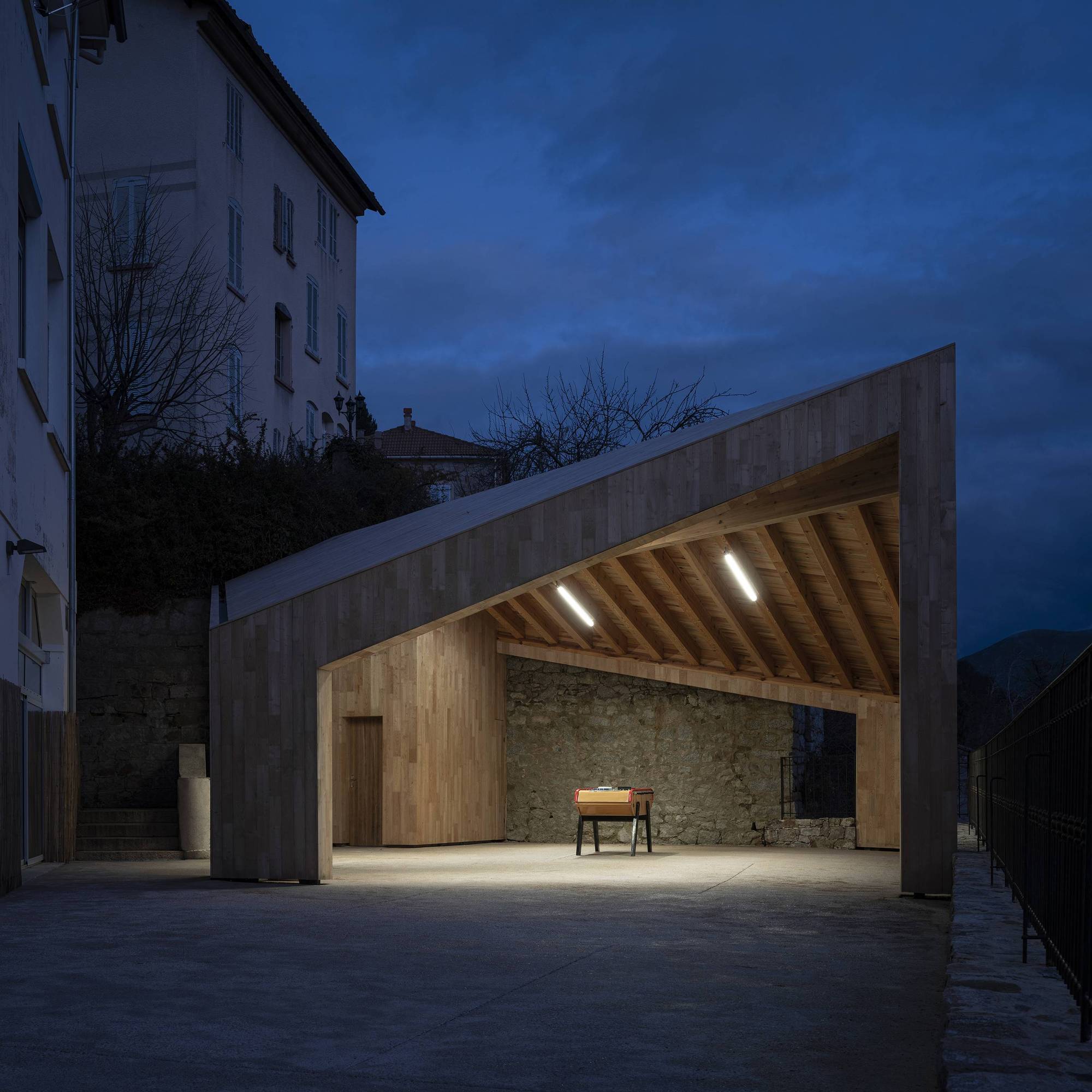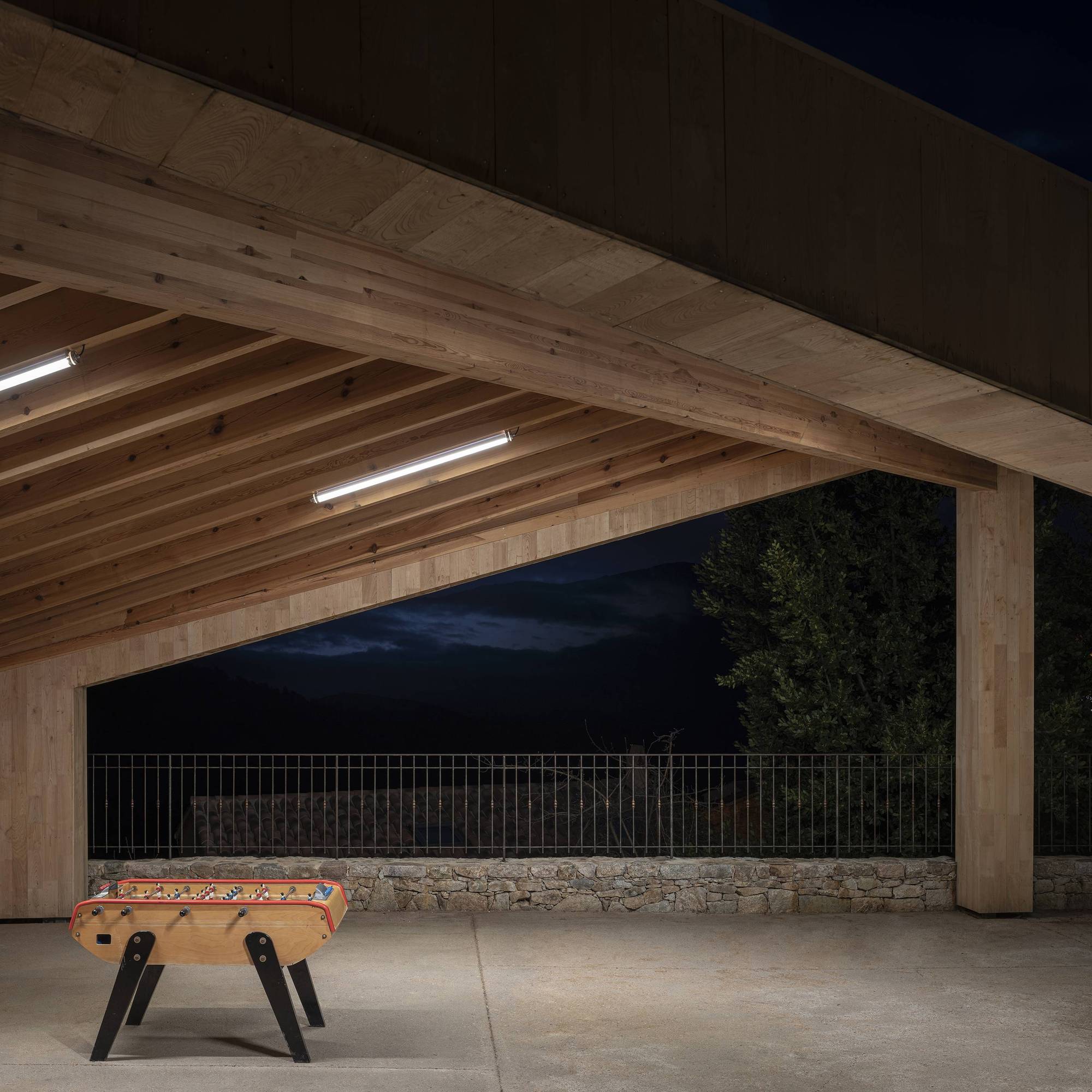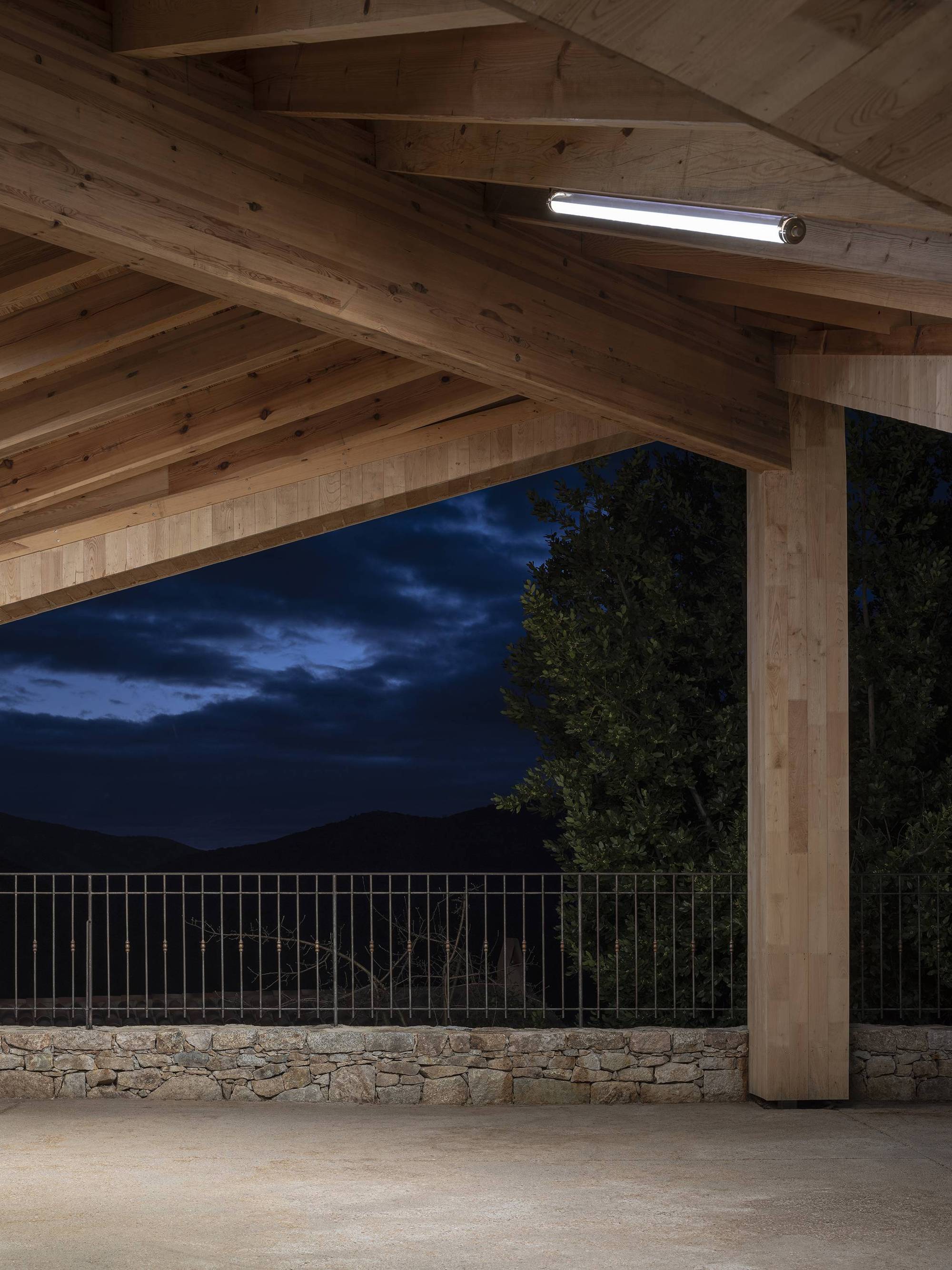 from archdaily