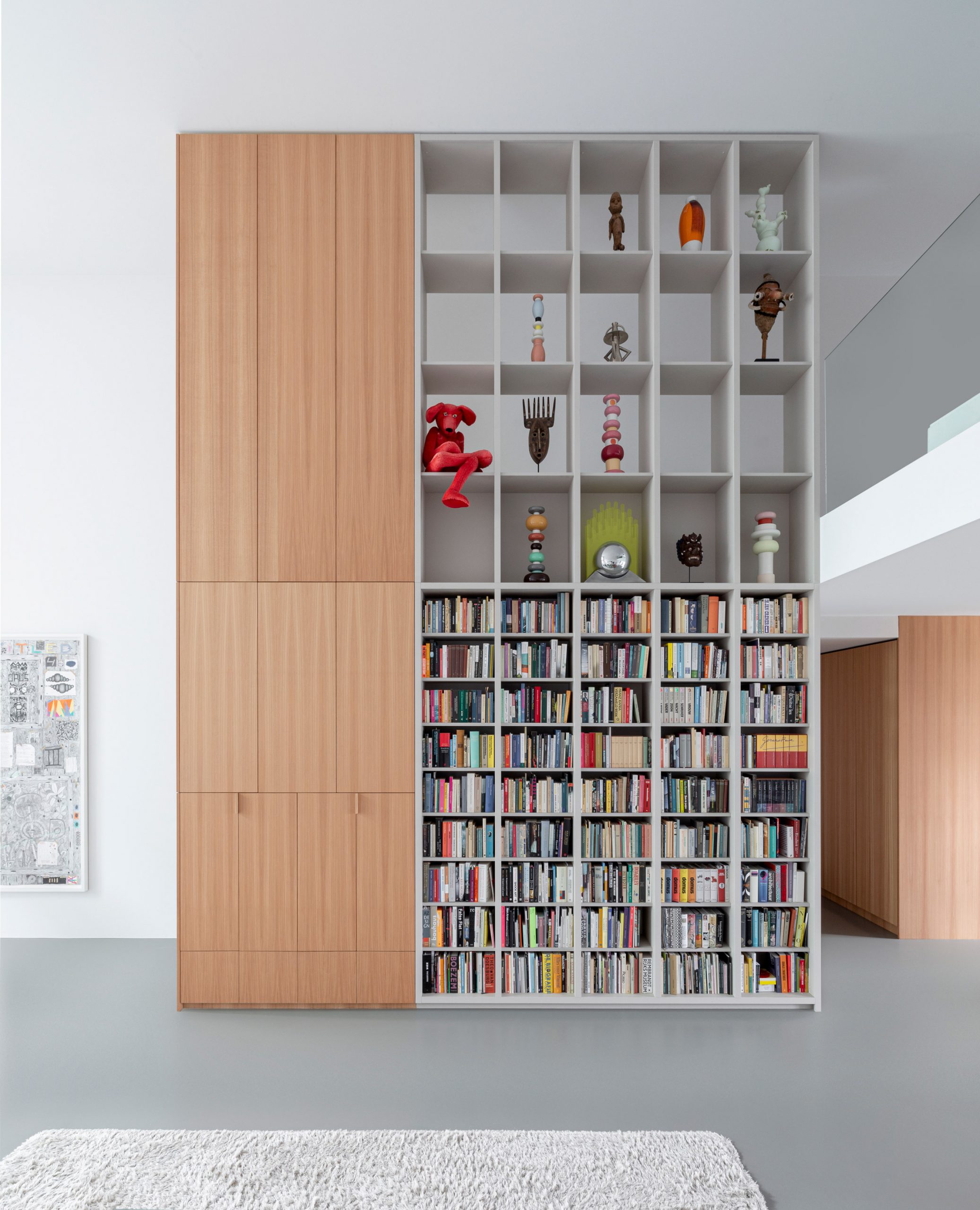 로컬 디자인 스튜디오 i29가 인테리어 한 암스테르담 아파트는 높은 층고의 거실공간과 메자닛층으로 구성됩니다. 메자닛층의 아래층은 거실과 연계되는 주방이 위치하며, 상부층은 작은 응접실과 침실로 이루어진 사적공간 배치됩니다. 높은 층고 거실의 드라마틱한 장면을 연출하는 높은 수납장은 건축주의 아트컬렉션을 수납하기 위한 가구로 장중한 이미지를 생성합니다.
Double-height shelving and custom glass vitrines create ample storage space in this Amsterdam apartment, which was designed by local studio i29 to accommodate the owner's vast collection of art and books.

Located in a former industrial area in the north of the city, the 180-square-metre apartment is on the second floor of a residential block and belongs to a writer and art collector.

Built in 2020, the apartment block was set up as a Collectief Particulier Opdrachtgeverschap (CPO), which means collective private commissioning. In the Netherlands, this is a form of social project development in which a group of individuals act as the client for a new-build project.

The building is developed as a group and each owner buys an empty shell. They can then design and build partitions in their own apartment according to their specific needs.

The designers were presented with an open loft space with double-height ceilings and no fixed layout.

On the ground floor, i29 created an open-plan space for the entrance area, kitchen and living room. A series of small sculptures are displayed on glass shelves in the kitchen, while larger artworks are placed up against the walls or mounted on them.

A mezzanine level was inserted within the double height space, housing a bathroom, two bedrooms and an office.

Two custom-designed larch wood storage walls span the full height of the apartment and include a mixture of cabinets and open shelving. They help to create a visual connection between the two levels, while concealing an integrated staircase that runs up to the mezzanine level.

Photography is by Ewout Huibers.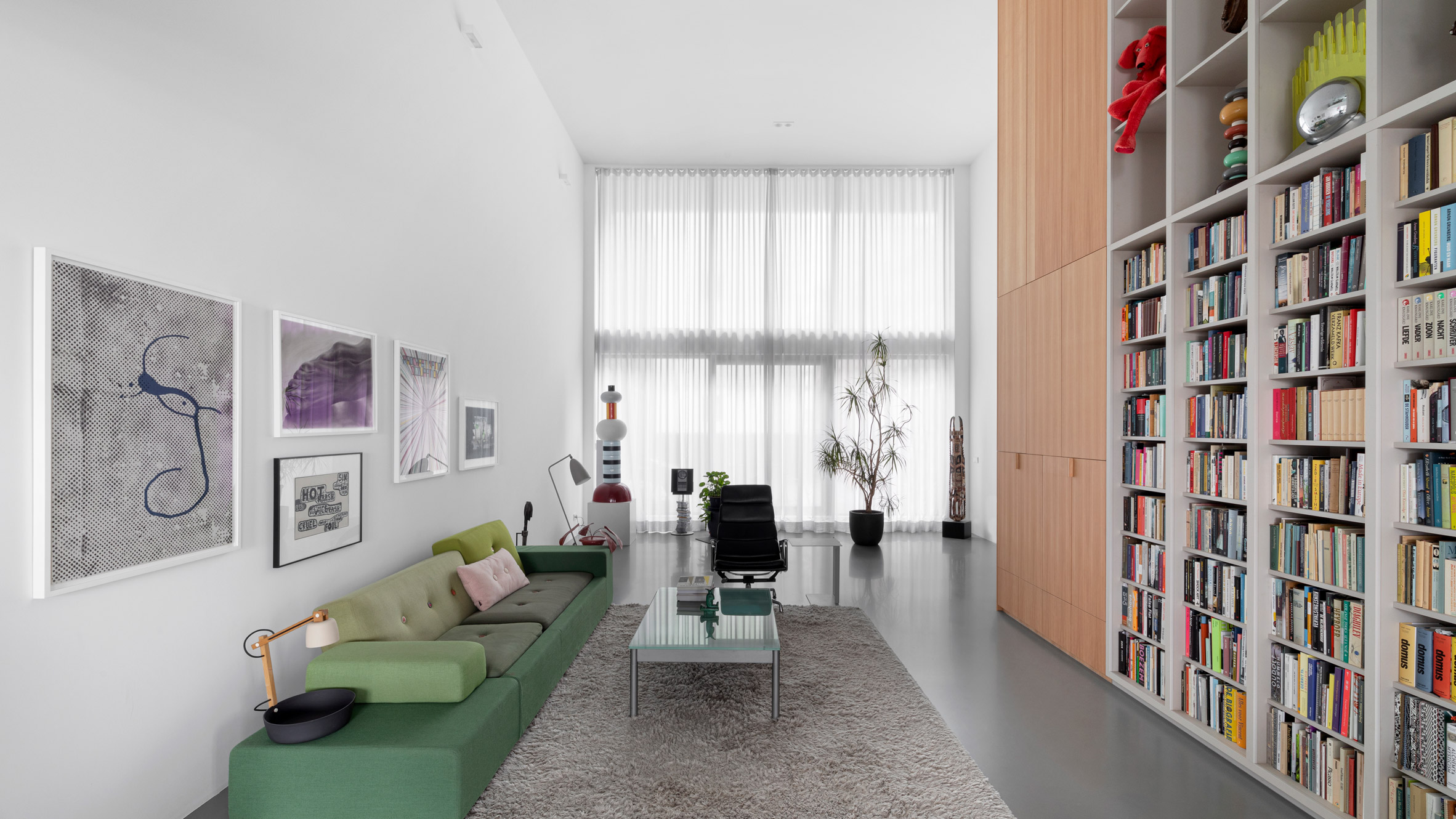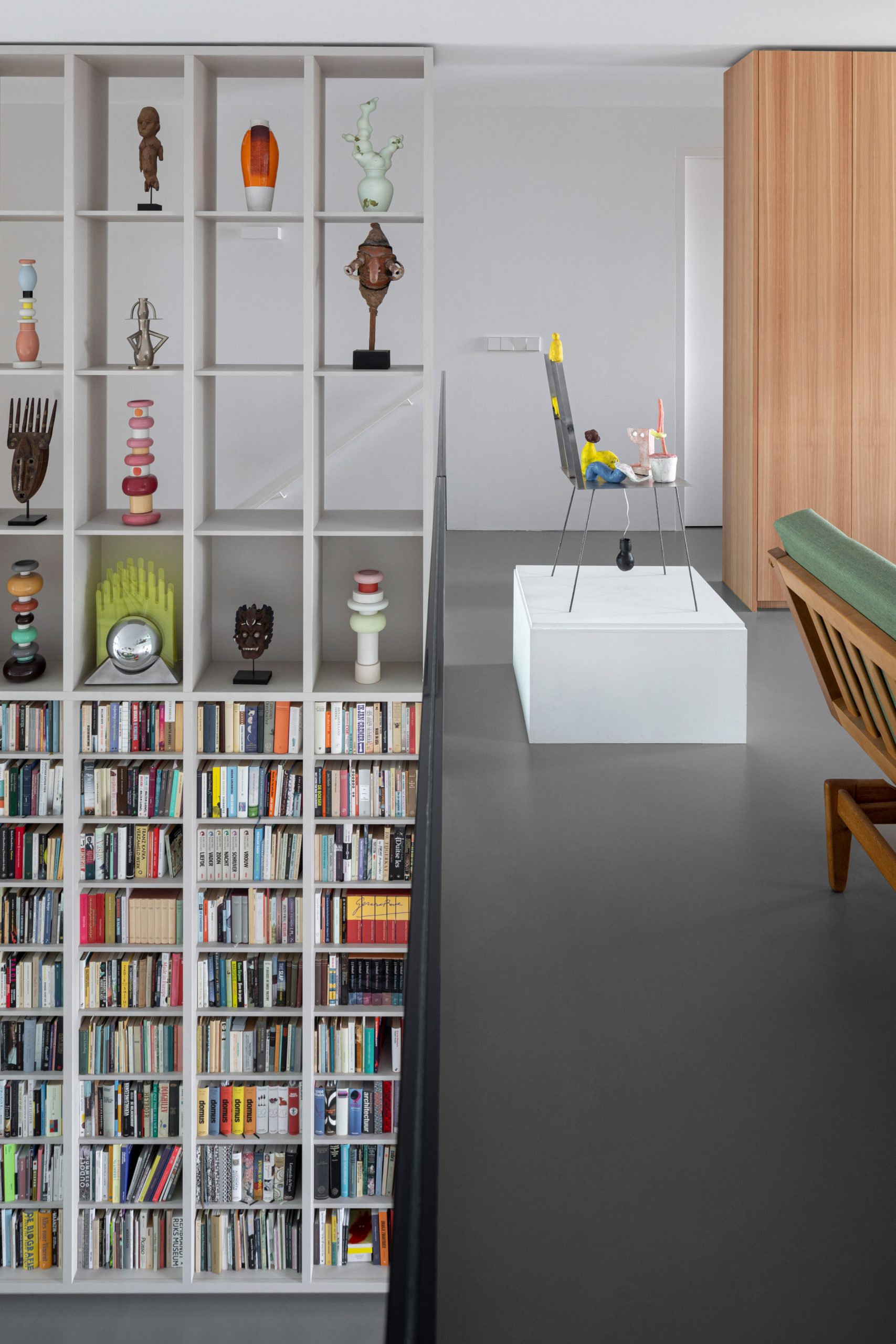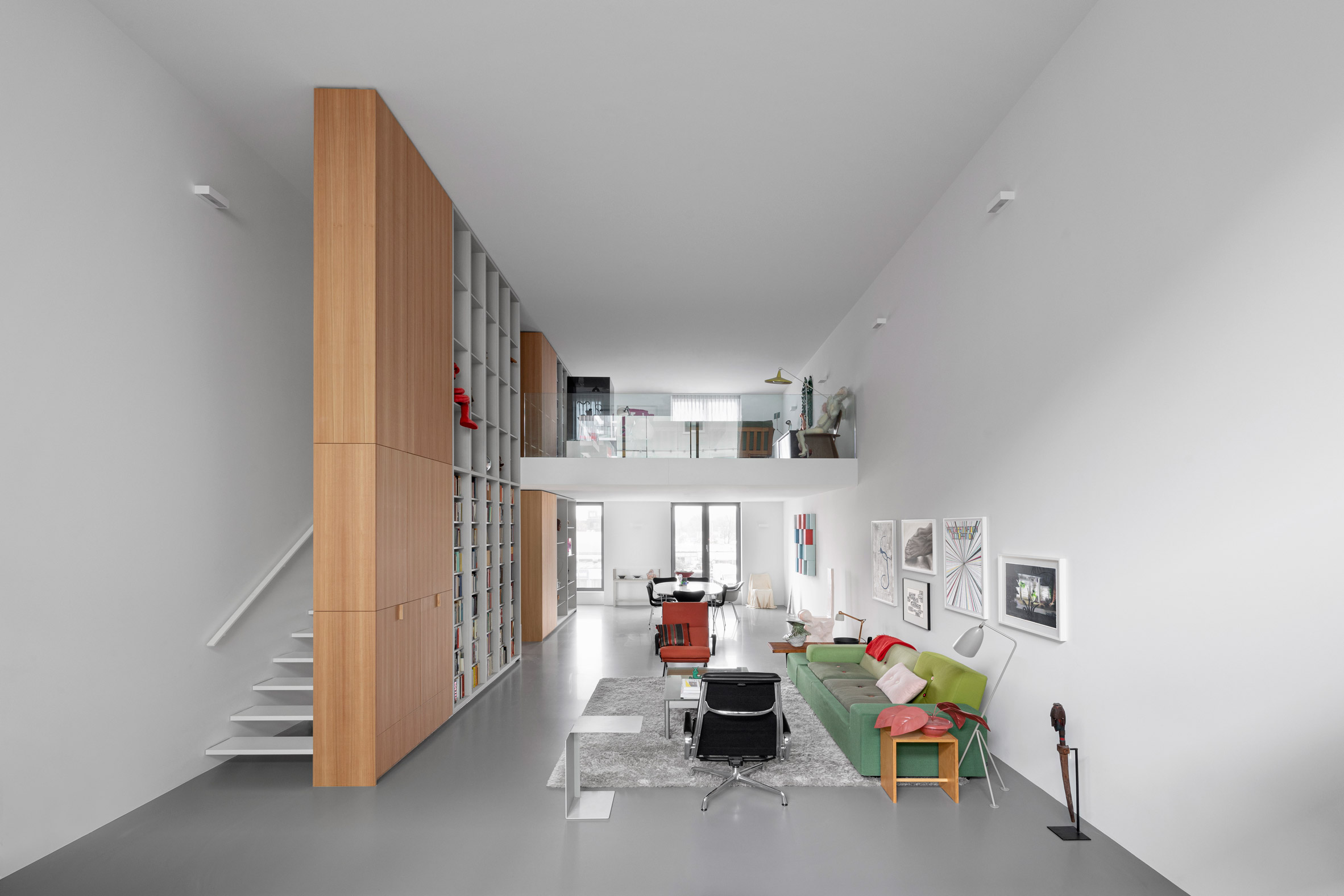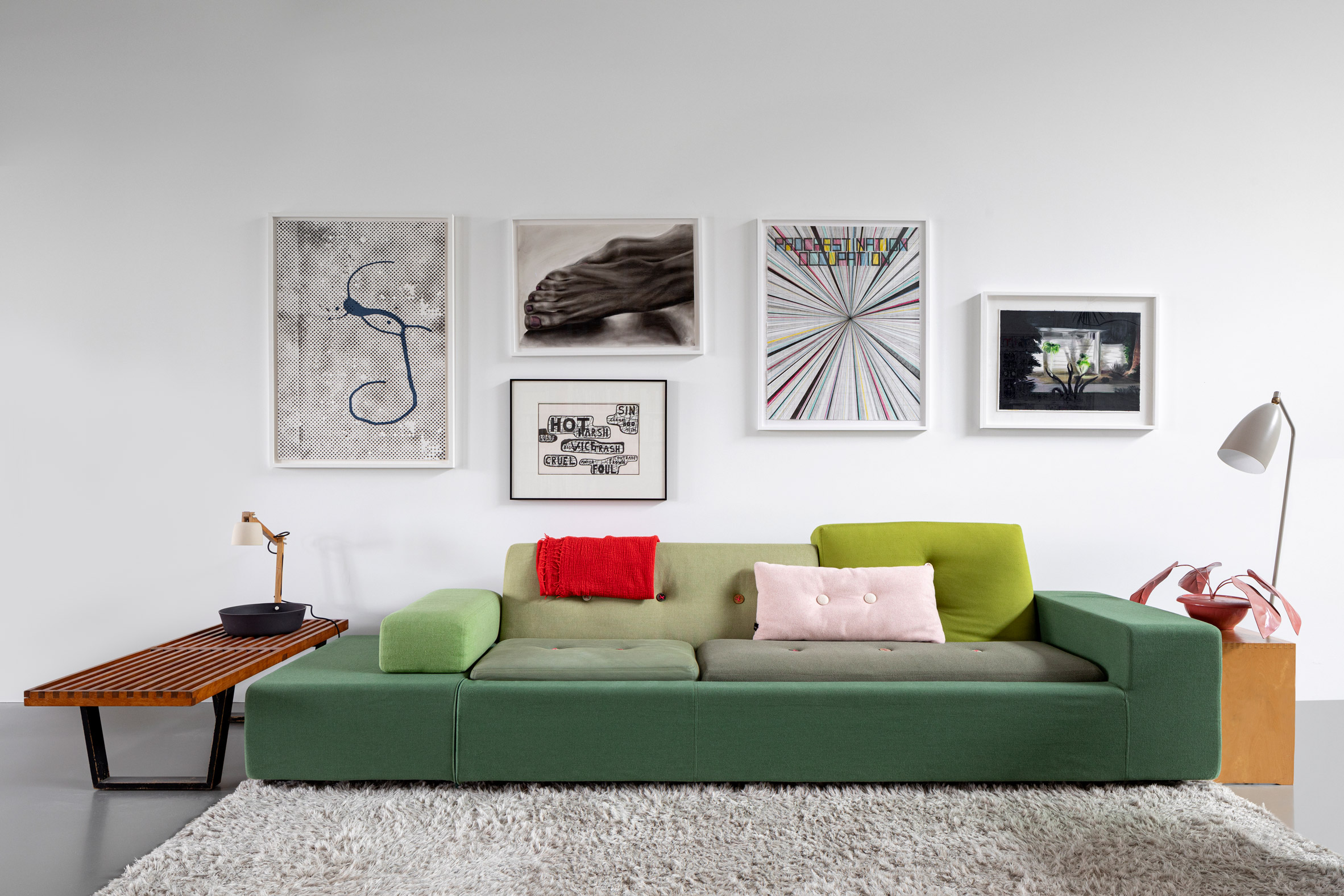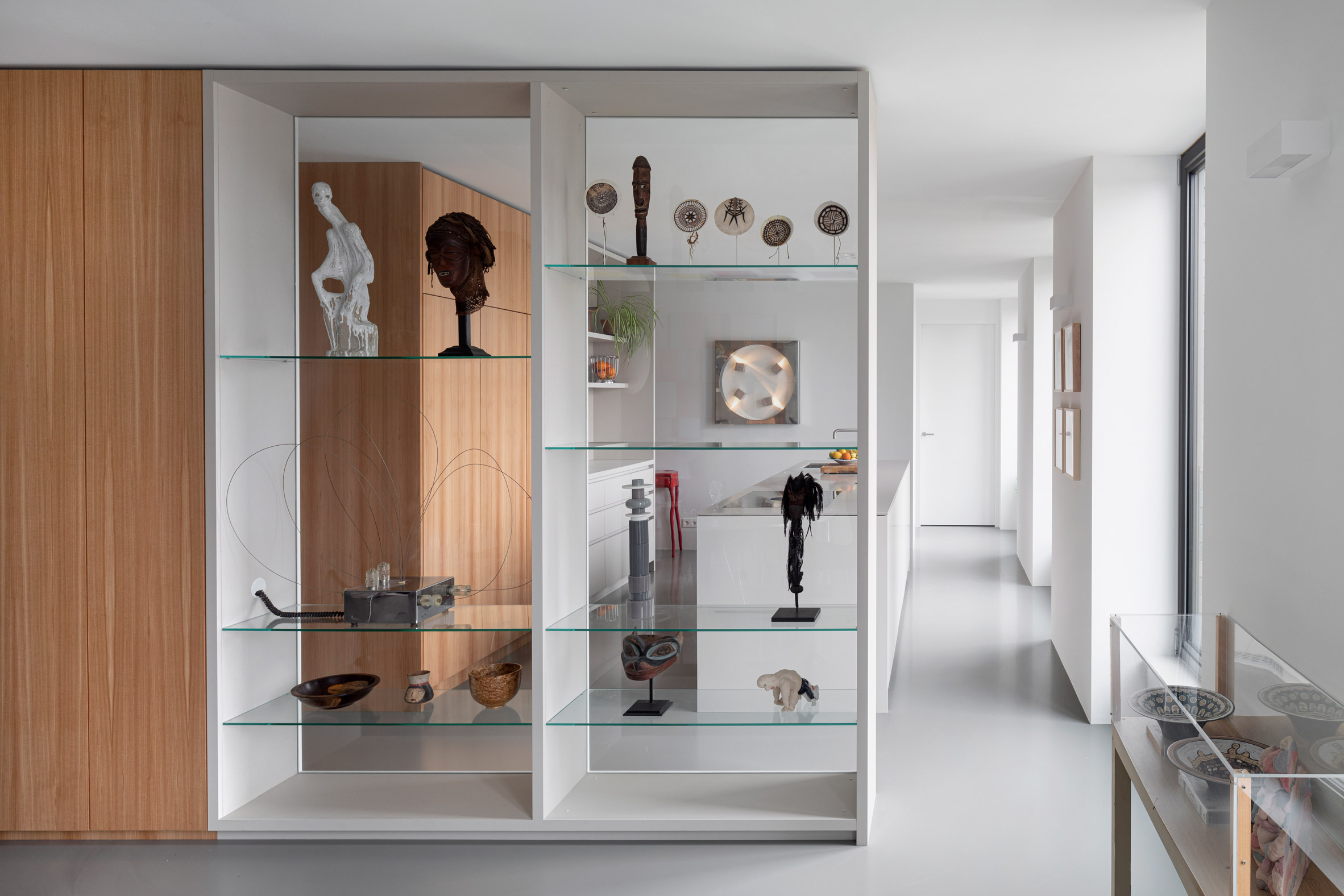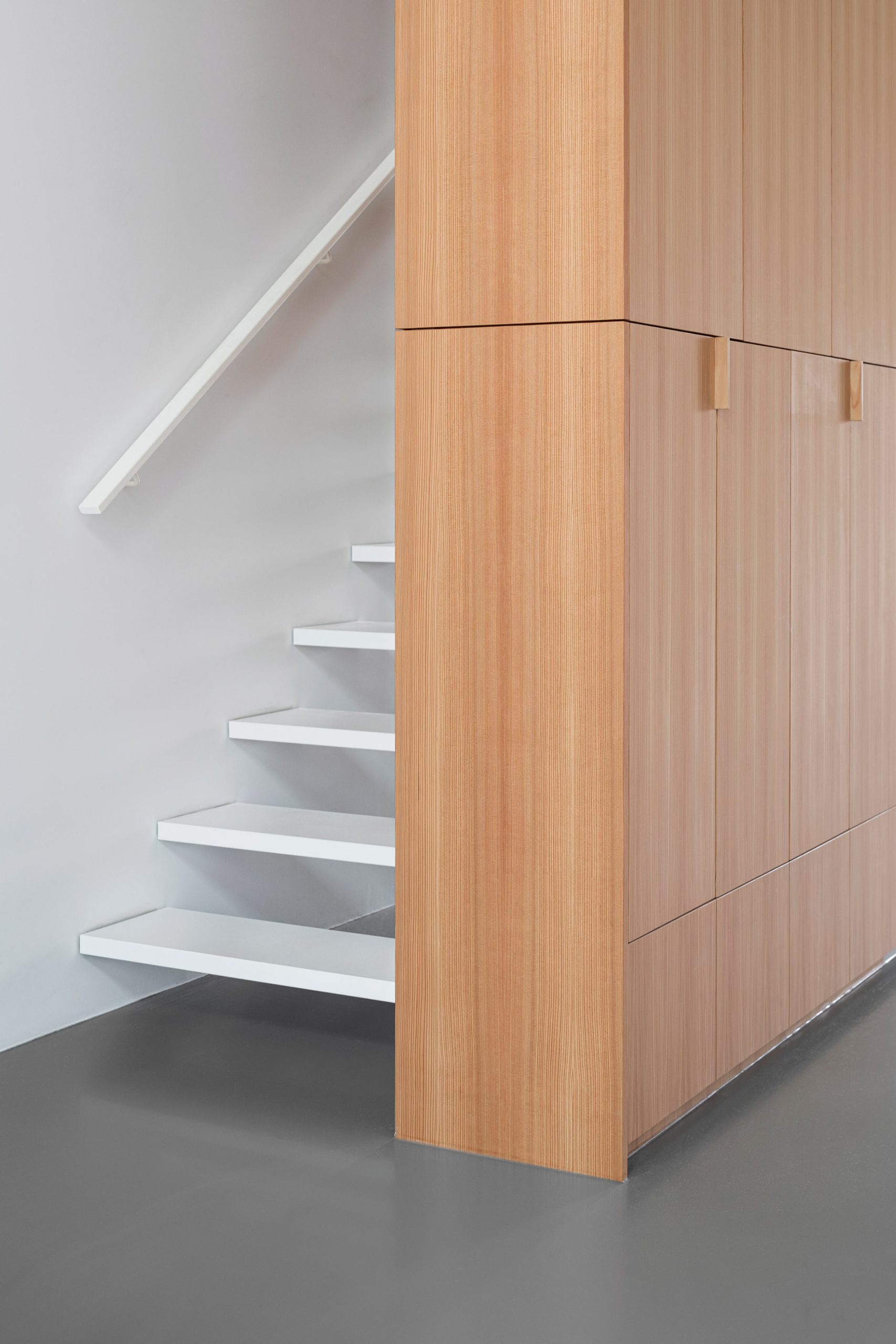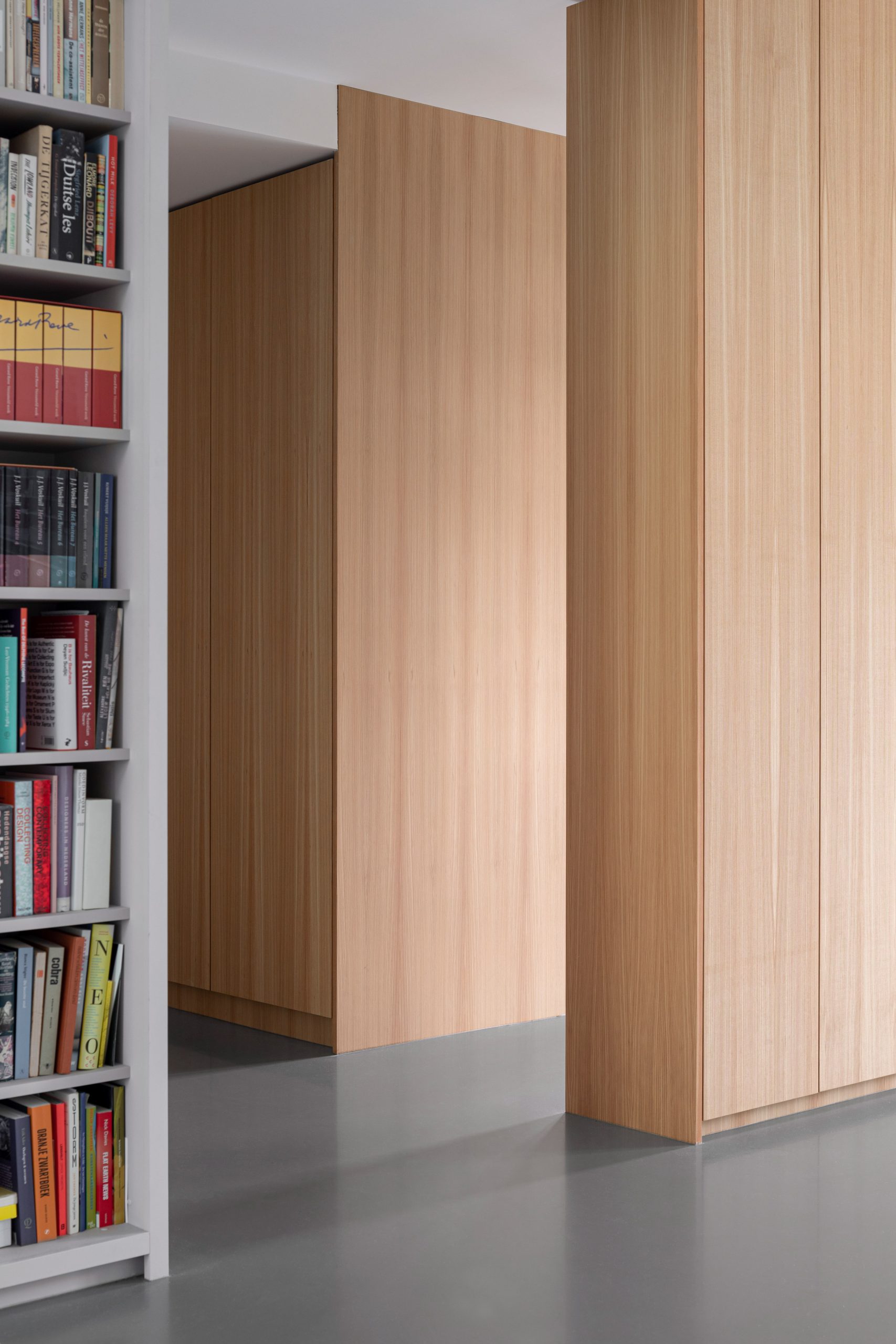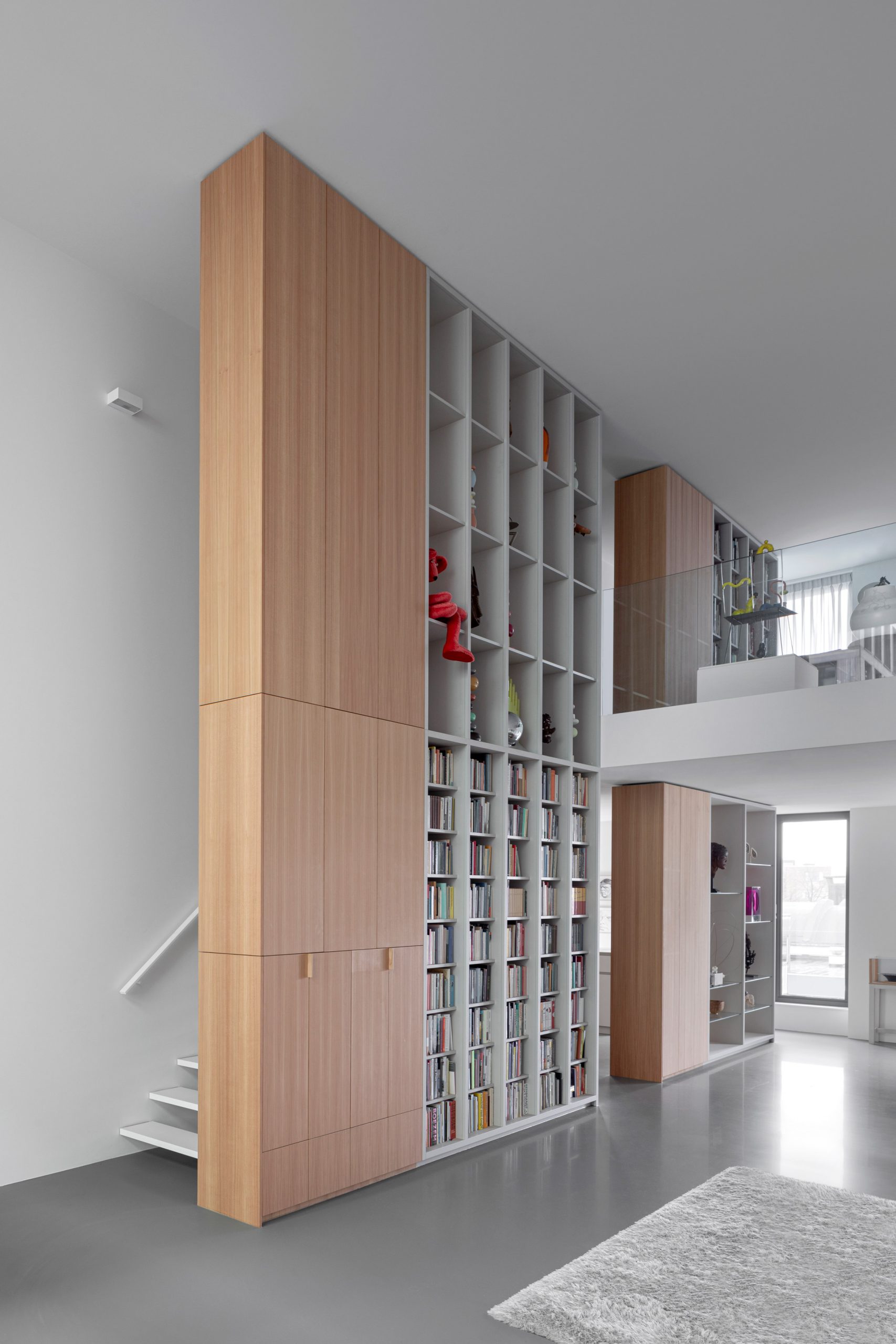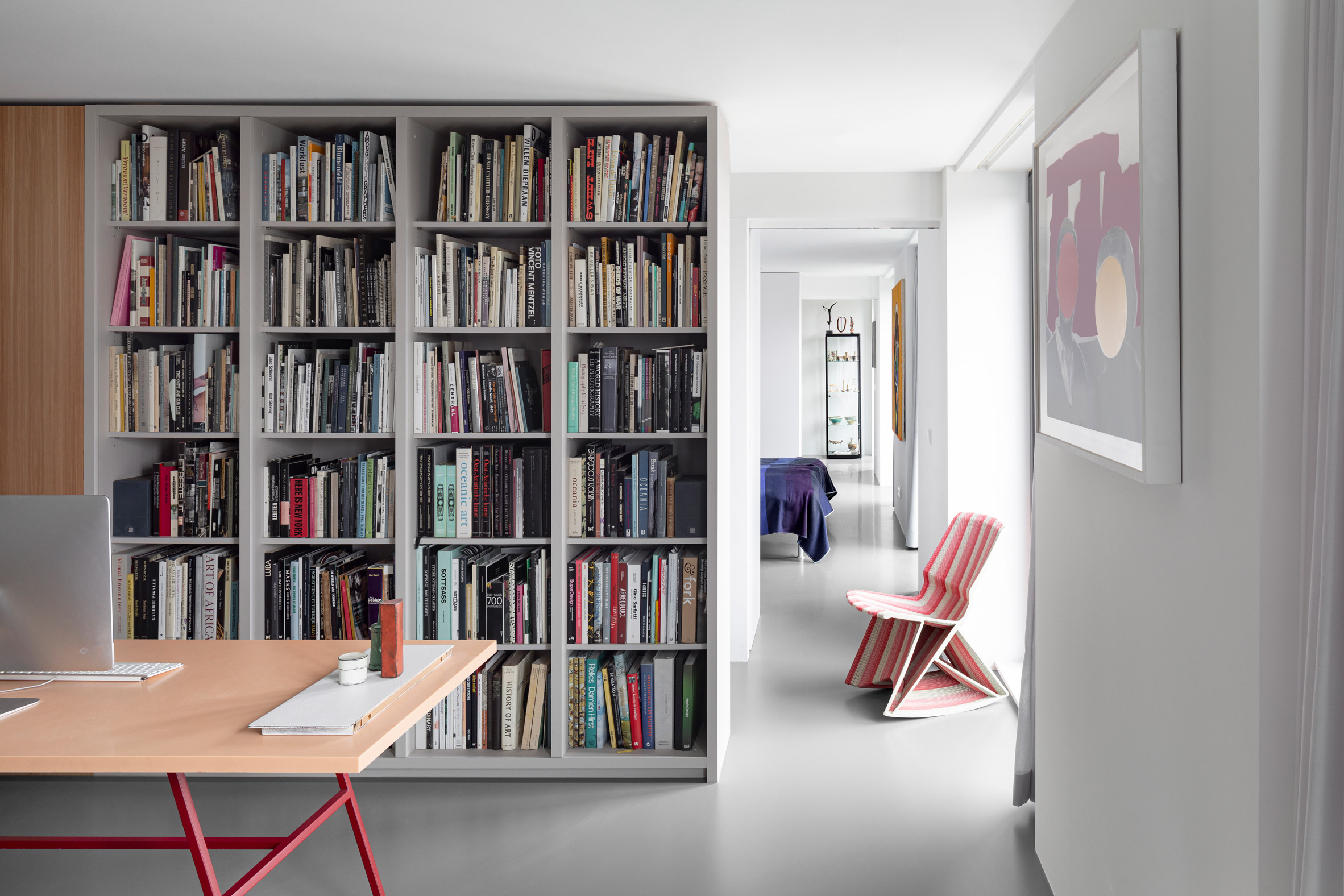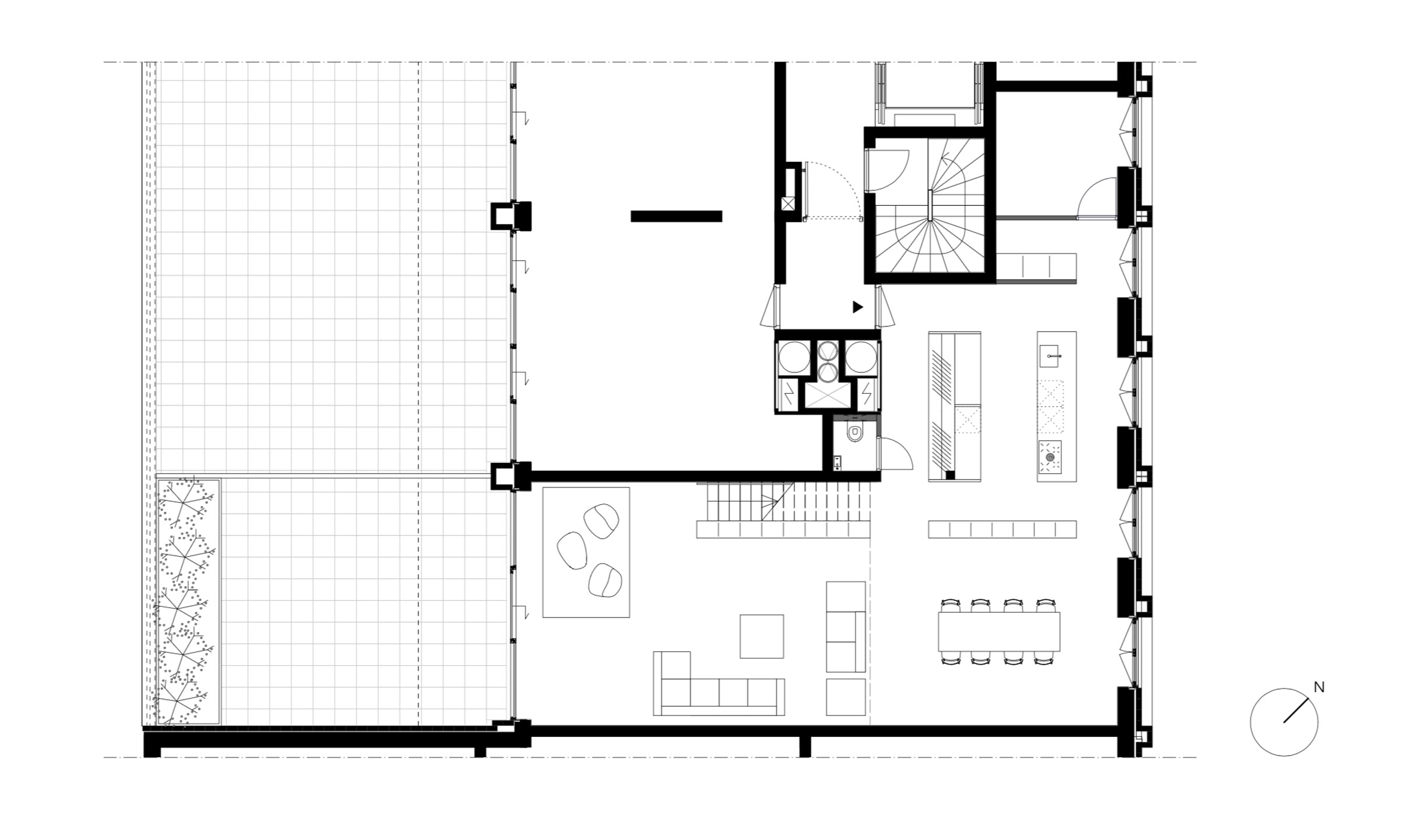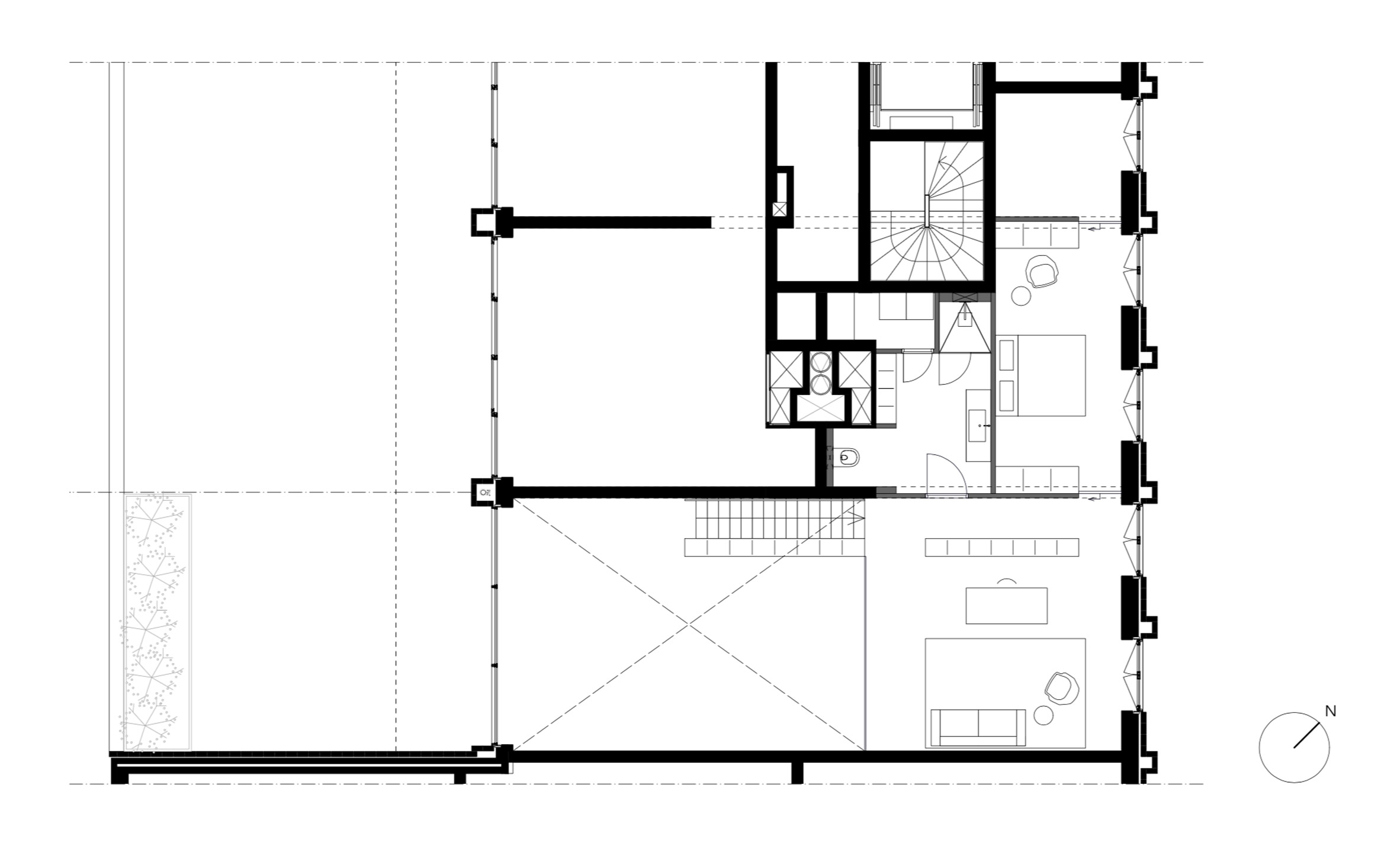 from dezeen
Contemporary, House, Interior, skipfloor, White