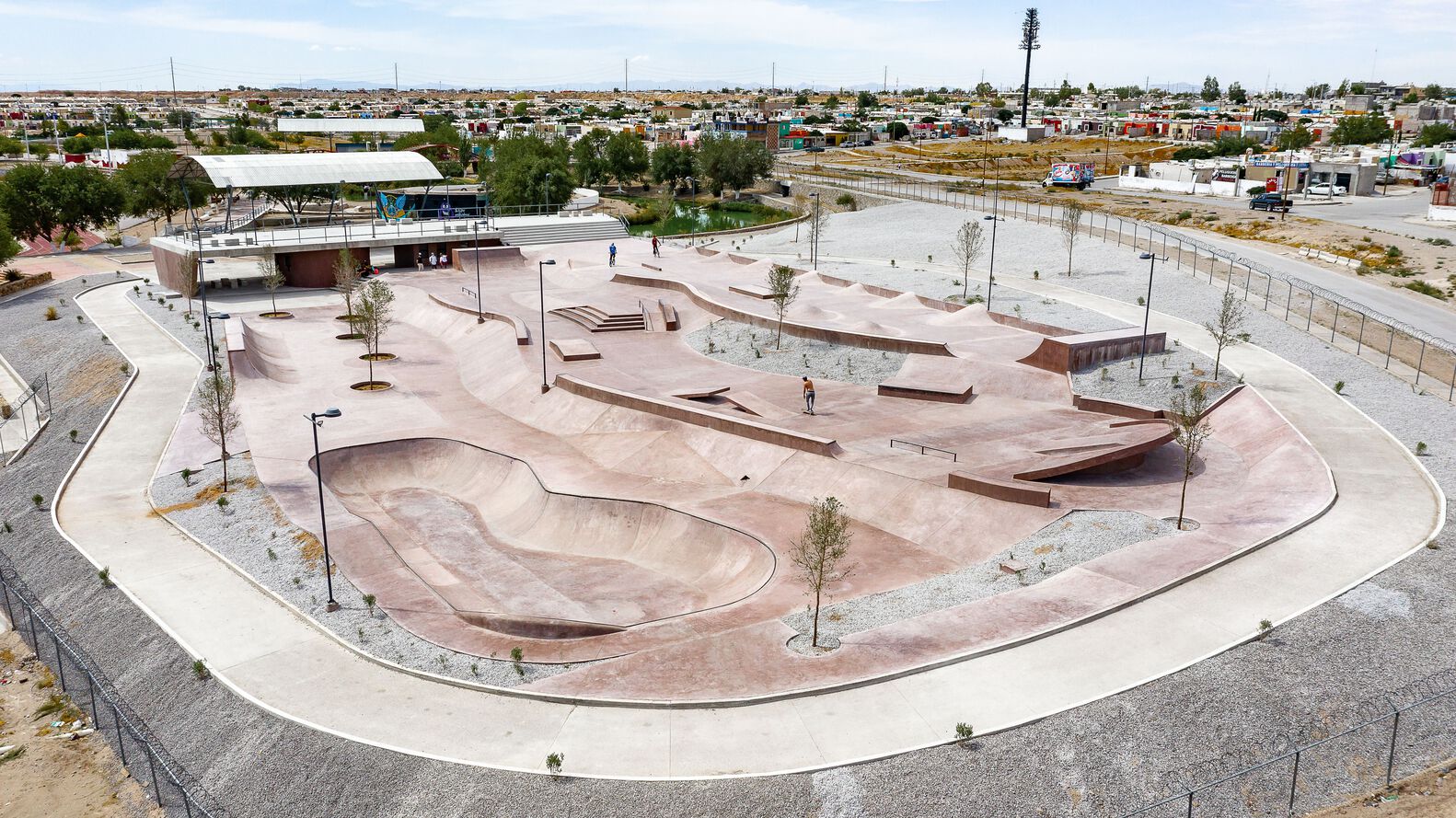 Oficina de Vinculación UNAM + Valia Wright + Eduardo Peón + Elías Group-La Duna Skatepark and Communal Centre
라 두나 스케이트파크 & 커뮤니티 센터
In 2019 the Mexican Ministry of Agrarian, Territorial and Urban Development through the Urban Improvement Program chose Ciudad Juarez as one of the sixteen cities with marginalized neighborhoods to build public spaces to improve the quality of life of their inhabitants. In an area of ​high marginalization to the east of the city, the Tierra Nueva neighborhood, characterized by being a housing area provided by the state, where a community of migrants coexists who come to this city in search of a better job in the local industry. In this context, Parque Oriente, a municipal park, is the meeting point that provides the necessary space for the development of sporting and recreational activities, family integration, contact with nature, with facilities to serve more than 5000 visitors. Thus, this space becomes the place of attraction for children, adolescents, and young people from surrounding neighborhoods in search of fun and physical activation.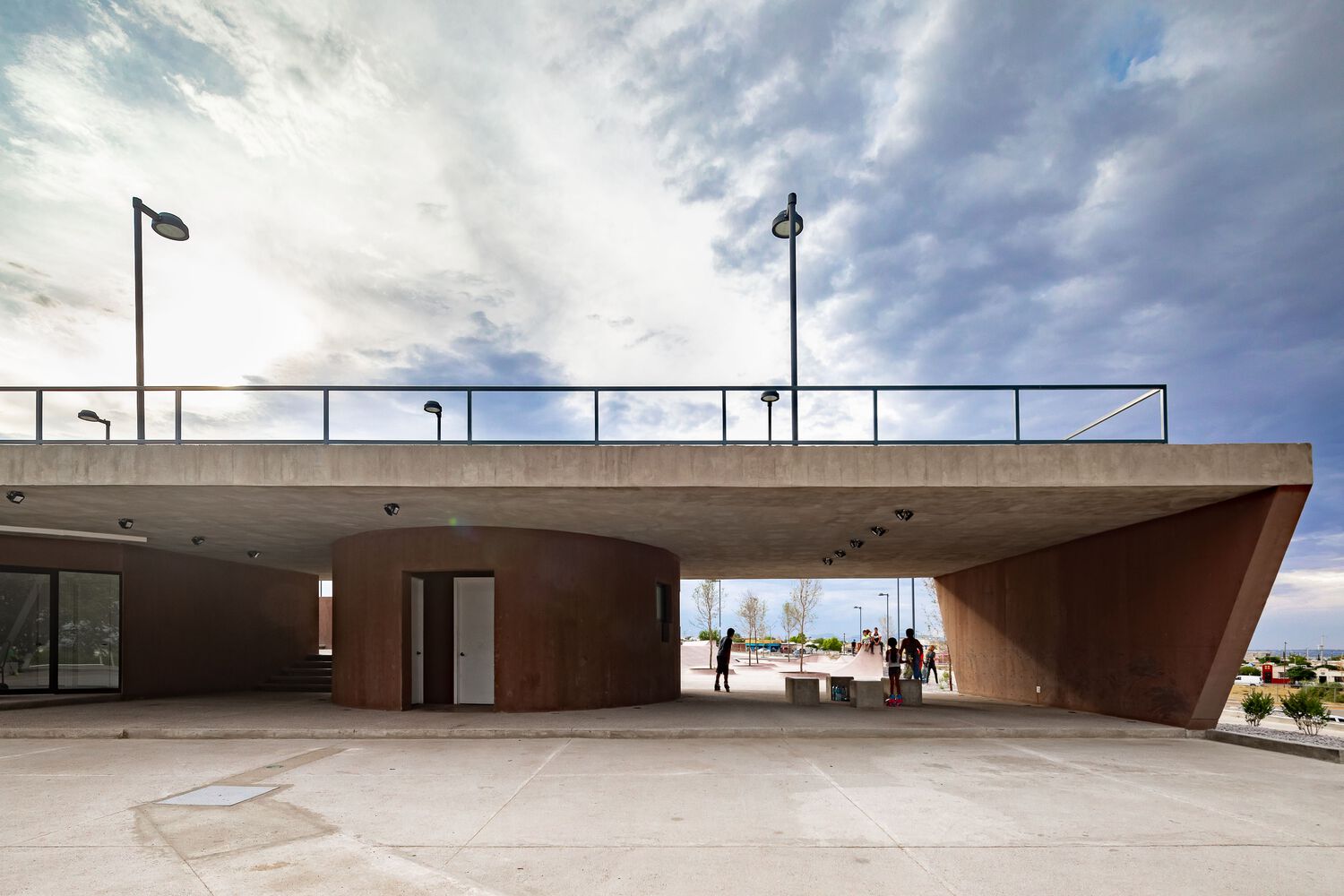 소외된 지역문화를 부흥하기 위한 프로젝트 일환으로 시작됩니다. 문화와 경제를 살리기 위한 첫번째 단추는 다양한 야외활동; 레크레이션과 스포츠를 즐기는 공간을 형성합니다. 그 공간의 사용자는 전 연령대 중, 가장 활동적인 청소년을 상대로 합니다. 그리하여 선정된 프로그램; 스케이드 보드를 위한 야외공간이 조성됩니다. 디자인의 모티브는 이 지역의 산세와 대지들의 형상들을 참고하여 디자인 되었습니다.
더보기
With the task of complementing this offer, in the northern section of the park, where it was initially contemplated to provide arts teaching services and under the order of designing a neighborhood garden, the work team of the School of Architecture of the National Autonomous University of Mexico decided to establish a space for contemplation and interaction for different generations with recreational and sports activities, where people of different ages could perform outdoor entertainment activities; in the center of these activities would be Skating, a sport that is gaining interest among the youth of the City since in this area it has many followers and currently does not have nearby spaces to practice it.

The project was coordinated by landscape architects Valia Wright and Eduardo Peón and architect Francisco Elías, who together with urban planners, local architects, and sociologists, established as their main goal to understand the relationship between this section of the park with the surrounding neighborhood, and at the same time bring a bit of the natural context of the Chihuahua desert, as a form of recognition of the natural heritage of the zone.
from archdaily