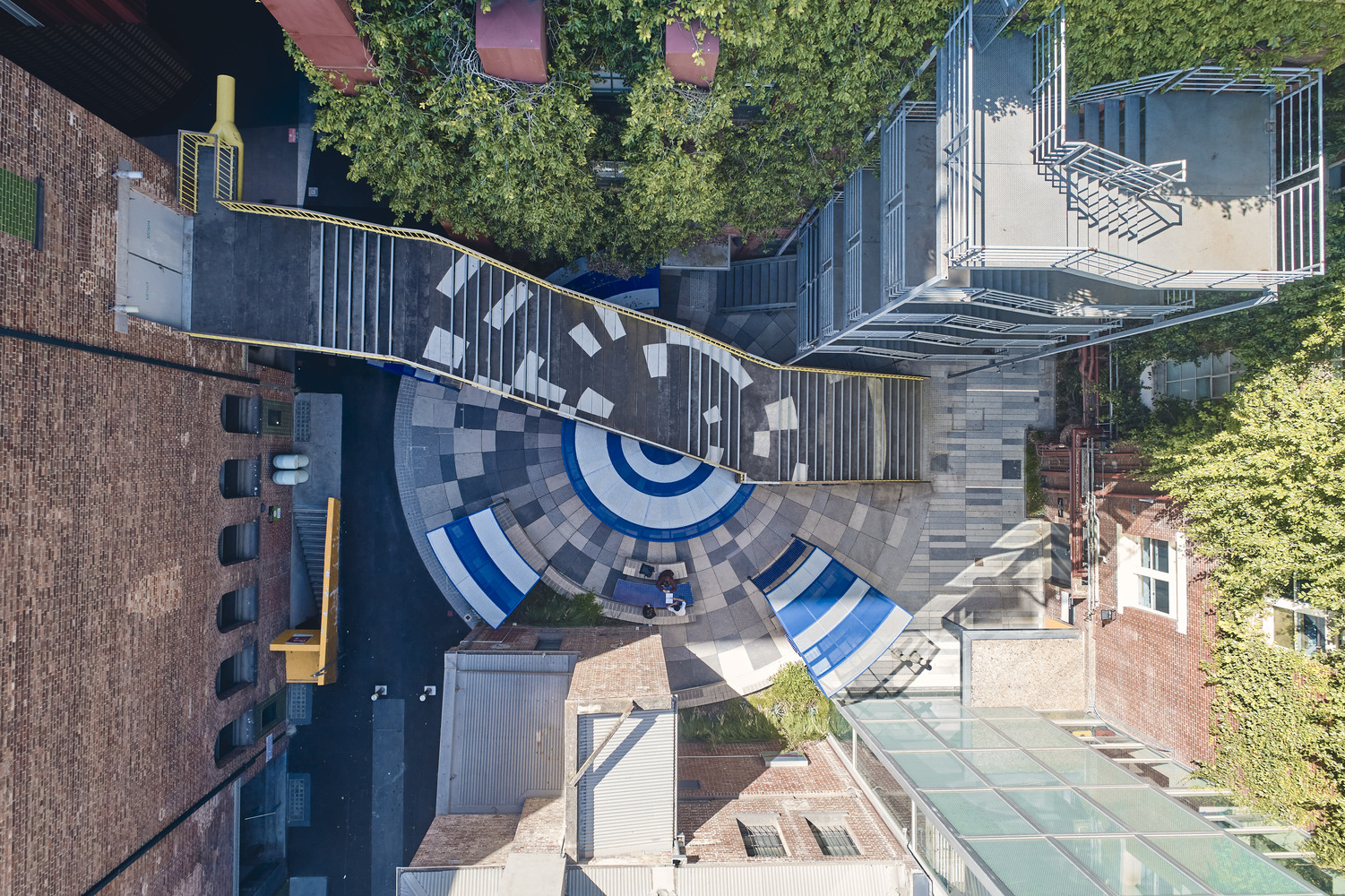 Sibling Architecture-Rodda Lane Intervention
시블링 아키텍쳐-로다 랜 인터벤션
This project forms part of the revitalisation of RMIT University's public realm, transforming under-utilised spaces into a vivid and welcoming place. This is achieved at Rodda Lane by stitching together the warren of back-of-house laneways to provide a new focal point to the city campus through the addition of outdoor flexible spaces to improve student amenity.

The brief for the project called to improve the amenity of the laneway precinct within the RMIT city campus by bringing together a series of left-over, disparate, and disjointed spaces (between Bowen, La Trobe and Swanston Streets) while reflecting RMIT's culture, and considering the rich heritage of the site.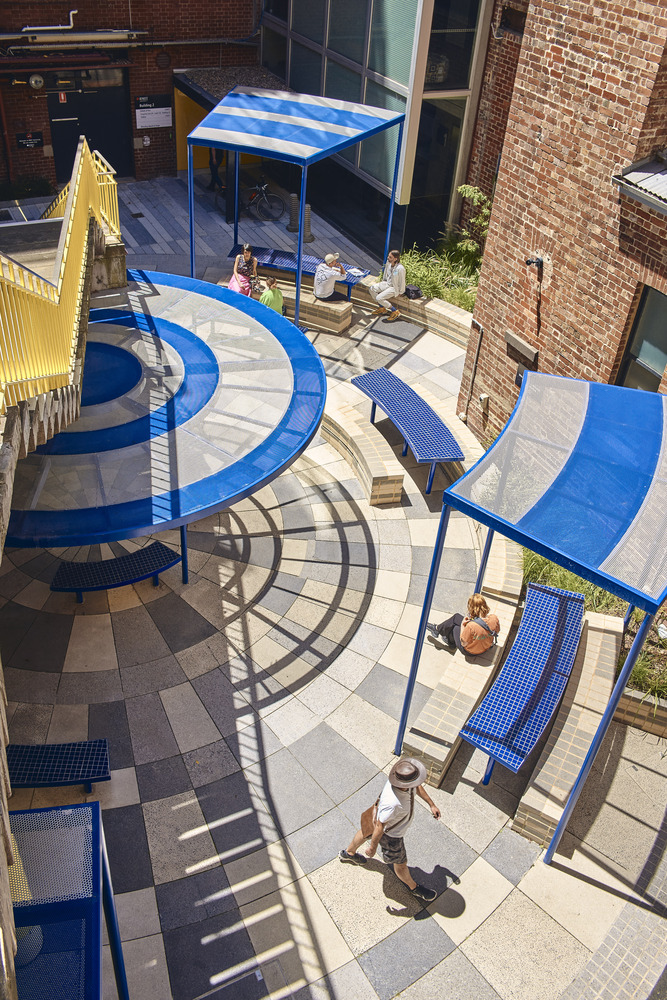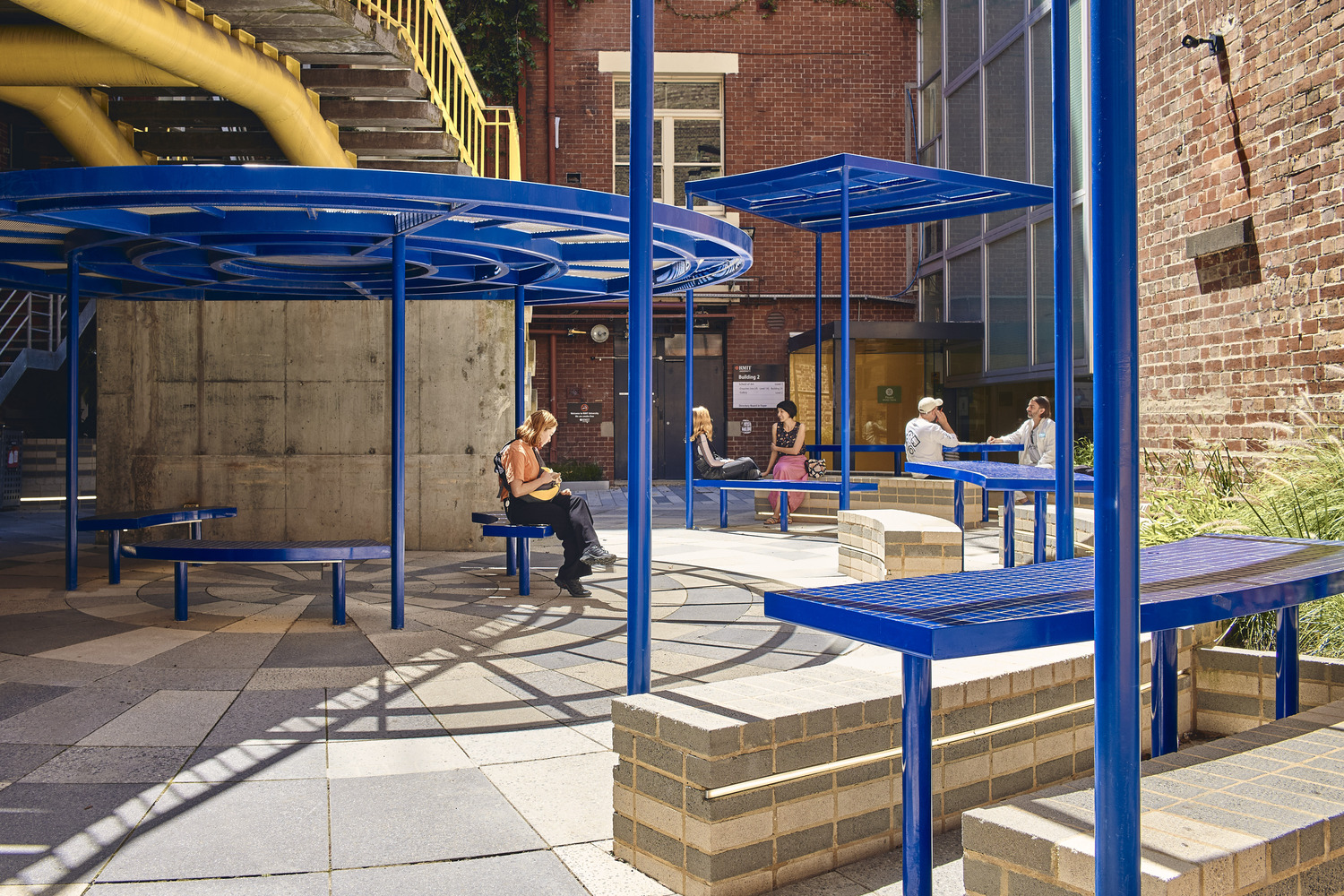 이번 프로젝트는 RMIT대학의 공공 영역을 활성화하기 위한 작업으로 활용도가 낮거나 잘 사용하지 않는 비어진 공간을 활력이 넘치는 웰컴장소로 탈바꿈 시킵니다.
이를 위해 캠퍼스의 후미진 골목길에 다양한 편의시설을 확충, 유연하면서도 활력 넘치는 코어공간을 생성합니다.
더보기

The design response centers around two courtyards that act as anchors for social activity in the precinct. New custom seating and pergola-like shade structures are set among planters along with increased lighting to improve the outdoor student experience. These courtyards are joined by tight narrow laneways with impressive vertical volumes: new seating and lighting in these corridors seek to accentuate the existing spaces while providing new places to dwell. The multiple urban infrastructures allow for diverse spaces and use (in order that not one space is dominated by a particular user). All of these design strategies contribute to increased campus safety.

The project extends the fabric of the city into the campus, bringing the quintessential laneway experience of Melbourne into the university. Amid the backdrop of a context steeped in rich architectural significance, the design approach seeks to introduce a new identity to the ground plane. To create a sense of place and cohesion, a strong singular palette was used to glue these spaces together. Hues of blue, light-grey and white act as a contrasting counterpoint to the existing palette. This strengthens an attachment to place for users. Recently onsite at Rodda Lane, Sibling witnessed entwined lovers, a manga drawing club, security patrols, a new-born puppy being taken out for a frolic, and students passing through, all in one hour. The project offers an exploration of how in-between spaces become spaces of celebration through their joyous occupation.
from archdaily