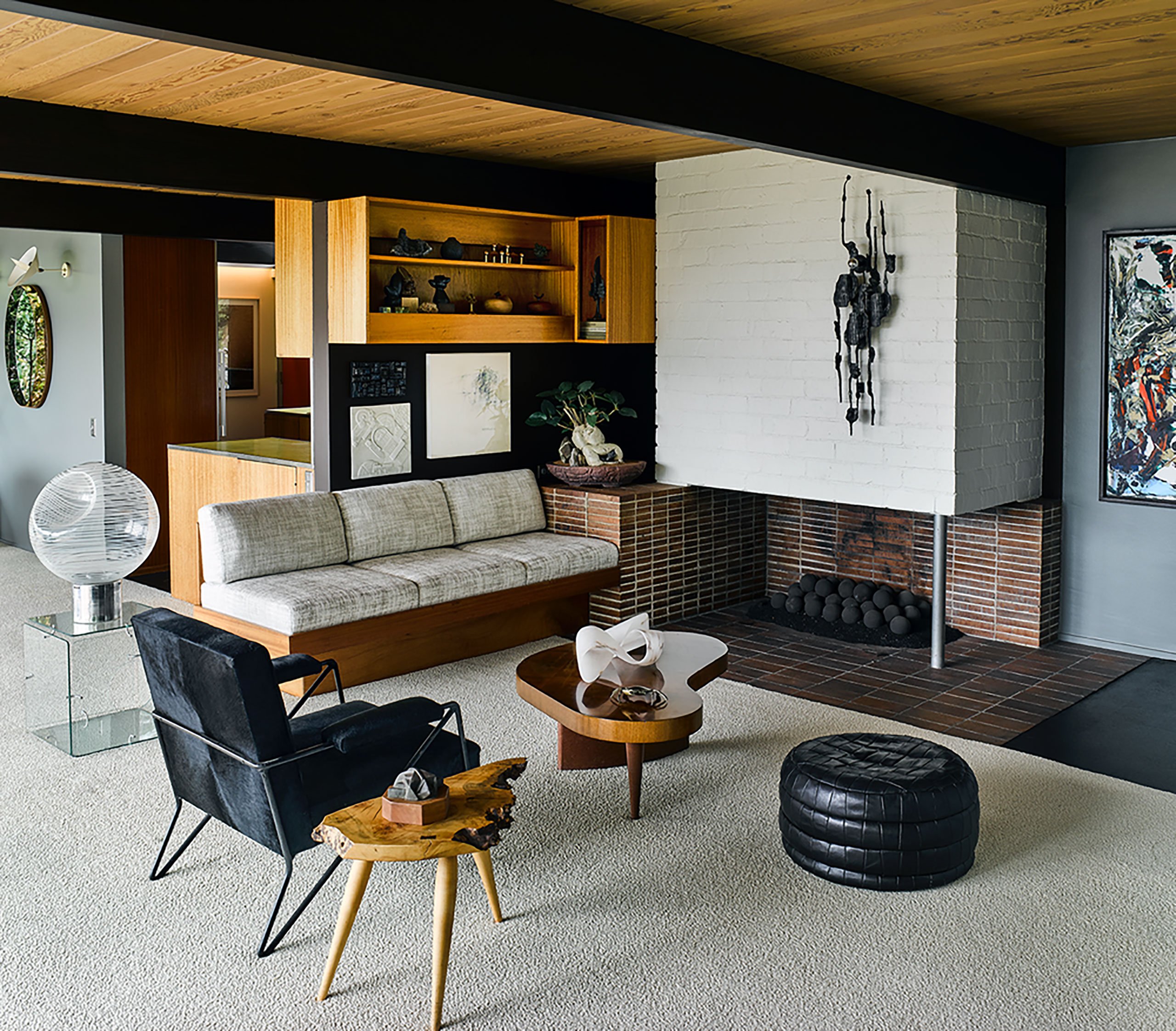 Anthony Barsoumian-Hailey House
앤서니 바르수미안-헤일리 하우스
Hailey House: Anthony Barsoumian Revamps a Richard Neutra Gem in Los Angeles with Eclectic Gusto

For interior designers, renovating historic buildings by iconic architects is both a privilege and challenge as they have to carefully tiptoe between paying homage to the project's original author and leaving their own mark whilst at the same time adapting them to contemporary living standards. For an example of such a high-stakes project look no further than the recent renovation of Hailey House in Los Angeles; designed by Richard Neutra, the quintessential architect of Californian mid-century modernism, the house was recently revamped by Los Angeles-based artist and interior decorator Anthony Barsoumian in collaboration with restoration team Andrew Gray Studio and project manager Barbara Lamprecht.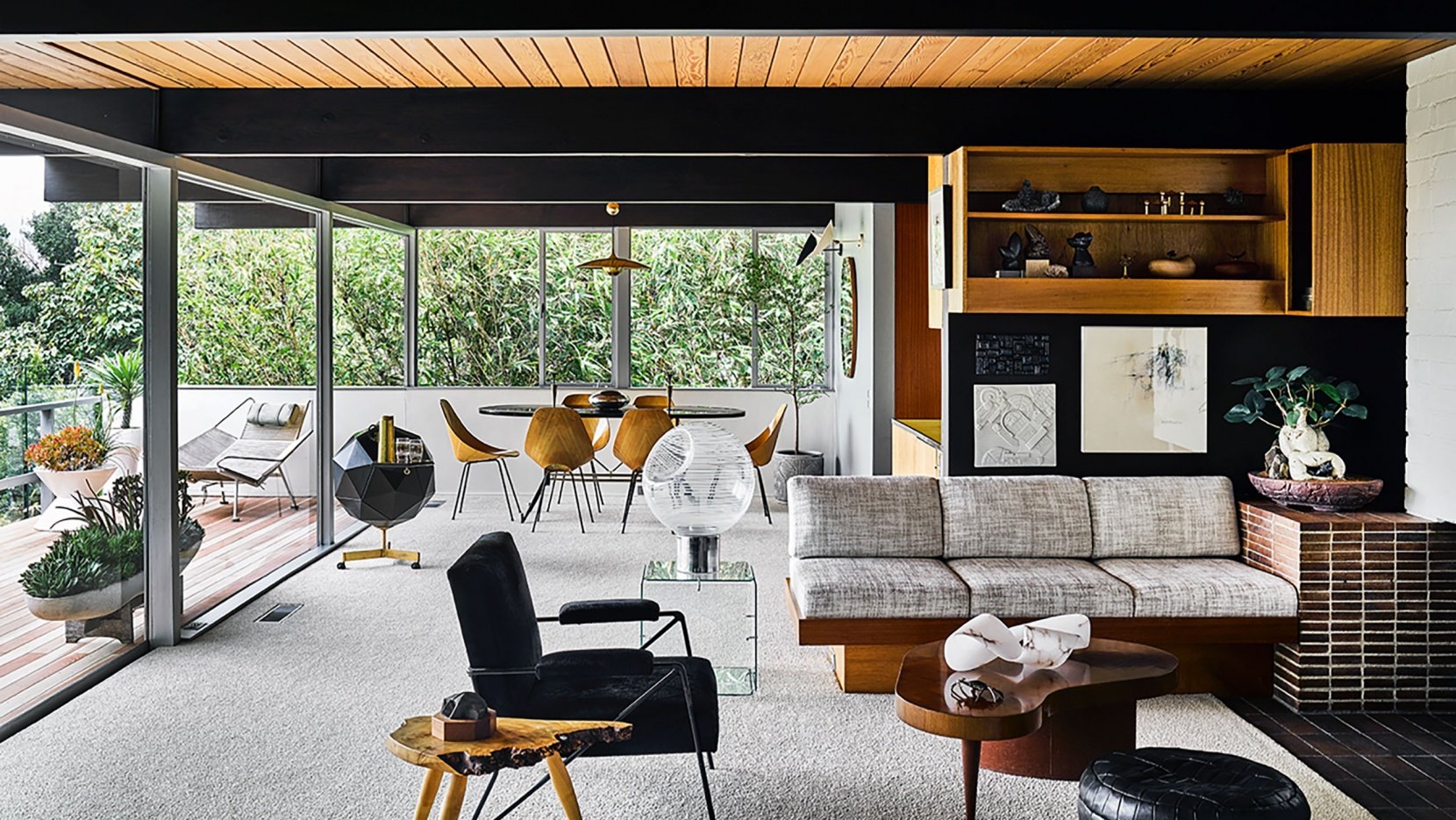 고전적인 디자인이 전달하는 공간감은 따뜻한 세련됨이 베어 있습니다. 50~60년대의 모더니스트 가구, 조명과 오브제는 이러한 풍경을 완성시킵니다.
더보기
Barsoumian has artfully complemented Neutra's rectilinear design language with curved lines and organic forms that introduce a romantic sensibility without detracting from the building's clean-cut and airy elegance. A handpicked selection of modernist furniture, lighting and objects from the 1950s and 1960s by American and European designers further attests to Barsoumian's heightened attention to detail while nostalgically celebrating the house's mid-century bona fides.

More than any other mid-century architect, Richard Neutra is most closely associated with California Modernism, as the architect that both introduced modernism to California and popularized it having inspired countless other architects with his masterful integration of Bauhaus modernism and Southern Californian building traditions. Although Neutra completed numerous commercial and cultural buildings, he's best known for the houses that he designed – all paradigms of crisp modernism and aspirational design, imbued with timeless appeal. Hailey House might not be one of Neutra's most famous residences but it features all the architectural hallmarks of his practice, from the clean, crip lines, walls of glass, and open plan layout, to the built-in furniture and bespoke cabinetry and the intimate connection between interior and exterior.

Perched on a steep hillside in Los Angeles' Hollywood Hills neighbourhood, Hailey House was designed as a low-slung, flat-surfaced, pavilion-like structure, one that is harmoniously integrated into the surrounding natural landscape with expansive windows and open-plan living areas making for spacious interiors despite a compact footprint. A decked balcony overlooking the rolling hills further enhances the sense of openness and lightness. Built in 1959, the house has had three owners, who luckily never intervened with its design in any significant way, before being snapped up by creative director Patrick O'Neill who commissioned Barsoumian to update the interiors.
from yatzer