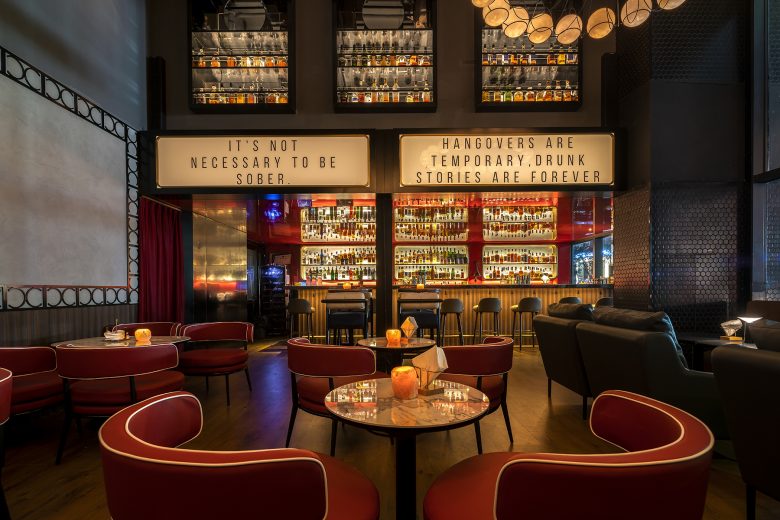 Hejidesign-Chill bar
헤지디자인-칠 바
With red glossy lacquer panels as the wall panel and ceiling, the bar presents a splash of bright red under the light in the dark night. The wine racks and bottles reflected in the ceiling improve the overall sense of space under the impact of the visual repetition.
Layers of overlapping frames form an architectural façade, which glows from inside. Like the street buildings in the dark night, each lighted window has its own life story inside.
The private room is hidden behind the wine cabinet at the window, which is furnished with the space atmosphere and soft furnishings of the same style, from which overlooks the life of the street below.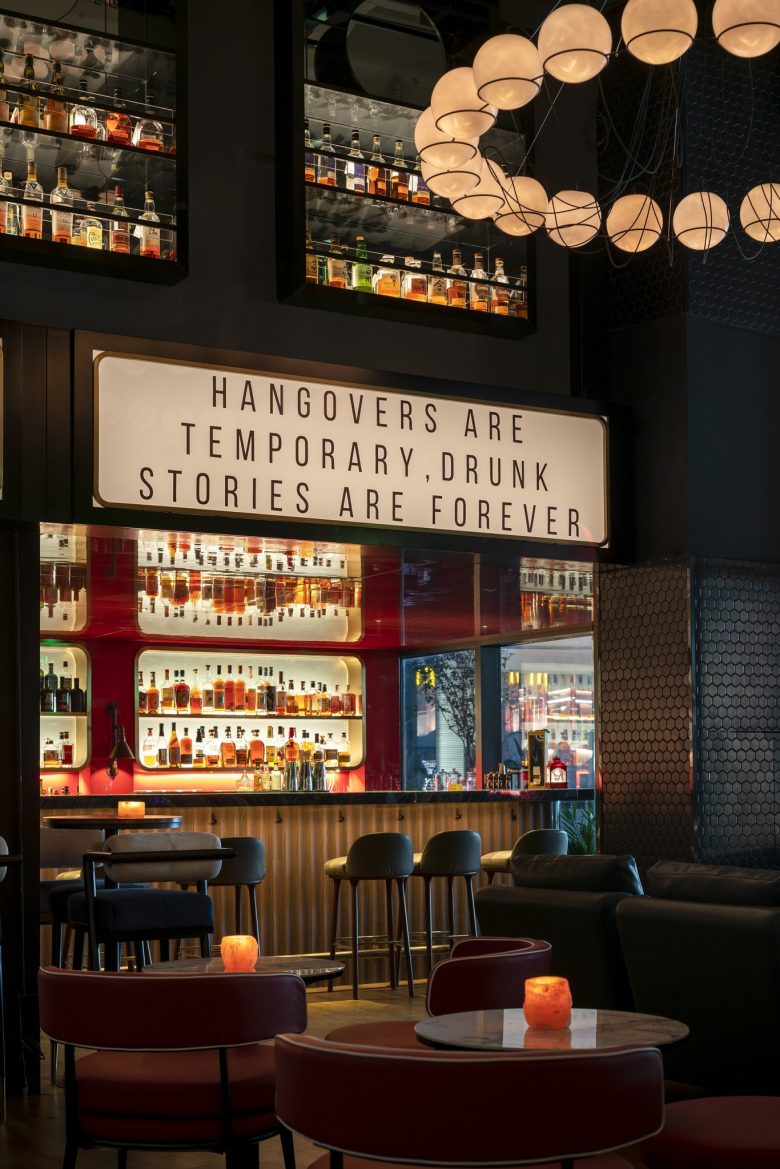 광택소재의 레드패널을 벽과 천장에 사용함으로써, 어두운 조명 아래에 위치한 바는 화려한 스플래쉬한 이미지를 생성합니다. 여기에 와인랙과 병이 천장에 반사되며 반복적인 모습으로 확장된 공간감을 생성합니다.

from retaildesignblog