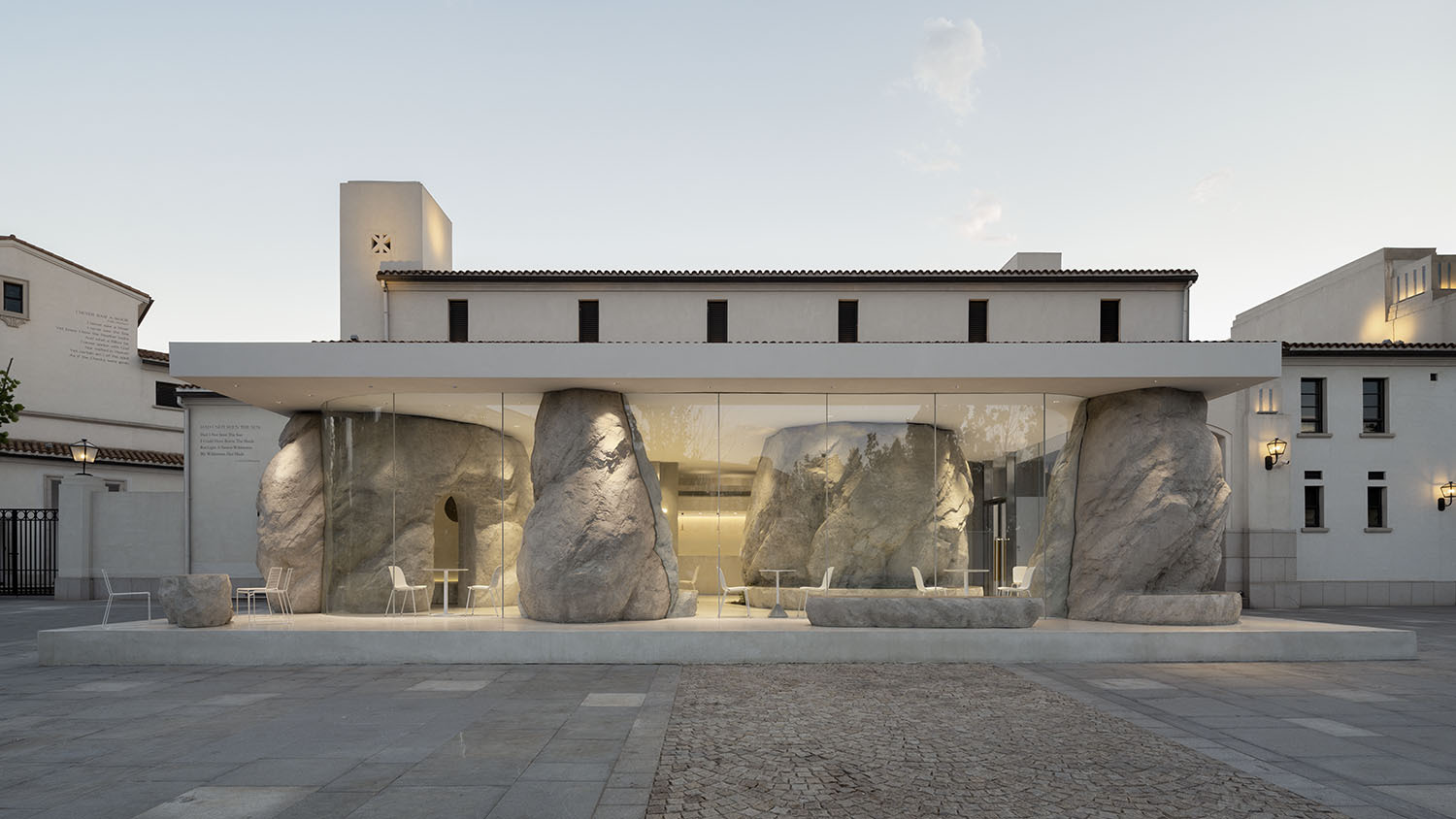 B.L.U.E. Architecture Studio-Zolaism Café
비엘유이 아키텍츠 스튜디오
The project is the new store of the new-Chinese-style dessert brand "Zolaism" in Aranya, Qinhuangdao, one of the most popular seaside resort communities sitting 3-4 hours drive from the central city of Beijing. Located in the plaza of the community, the site is an addition attached to the north side of the original building of cinema, facing the main road and featuring a wide field of view. The philosophy of the brand derives from the natural beauty of mountains and seas. Because of the brand concept and the humanistic atmosphere of the community by the sea, we drew inspiration from nature while respecting the spirit of the site and continuing the brand spirit.

The design starts from nature. In the vast world, humans are small and lonely entities. The tranquility and vastness of nature help people to escape from the rhythm of urban life and to return to their true nature. Here, we hope the architecture can be a spiritual place for people to settle down.

The design also starts with emotion. Living in highly-industrialized and information-based modern cities, the spaces and the products we use are mostly the results of data analysis and rational judgment. Under this condition, people can hardly build an emotional connection with objects and spaces; they can hardly feel truly relaxed and free. We contend that today's architecture needs more irrational characteristics in order to highlight the value of emotions. Space is not only a container for specific functions, but more importantly, also a carrier of emotions and memories. Thus, the sense of experience and spirituality of architecture has become the core of our design.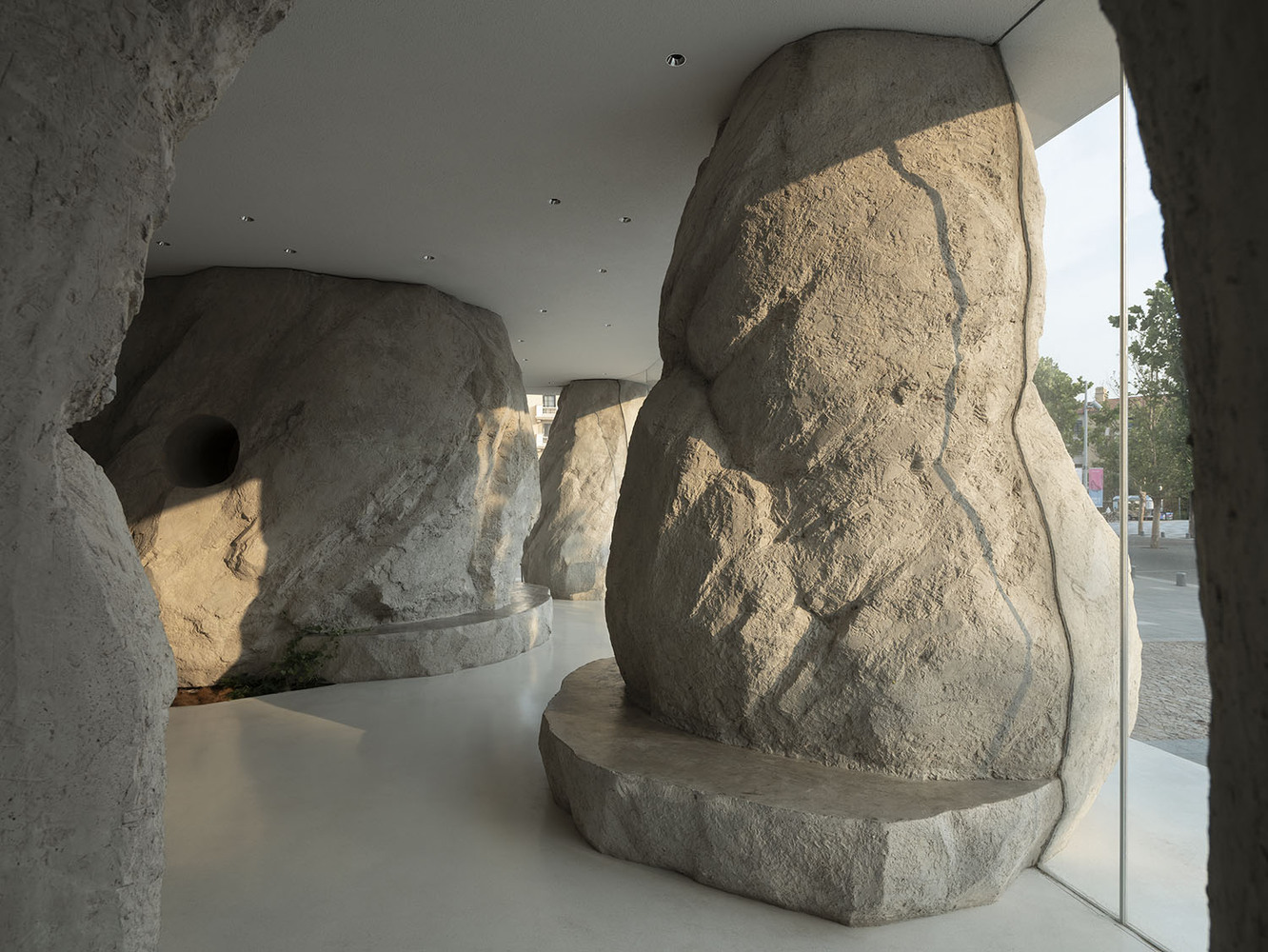 이 프로젝트는 베이징 중심 도시에서 차로 3-4시간 거리에 위치한 가장 인기 있는 해변 휴양지 중 하나인 친황다오의 아란야에 있는 새로운 중국 스타일 디저트 브랜드 "Zolaism"의 새로운 매장입니다.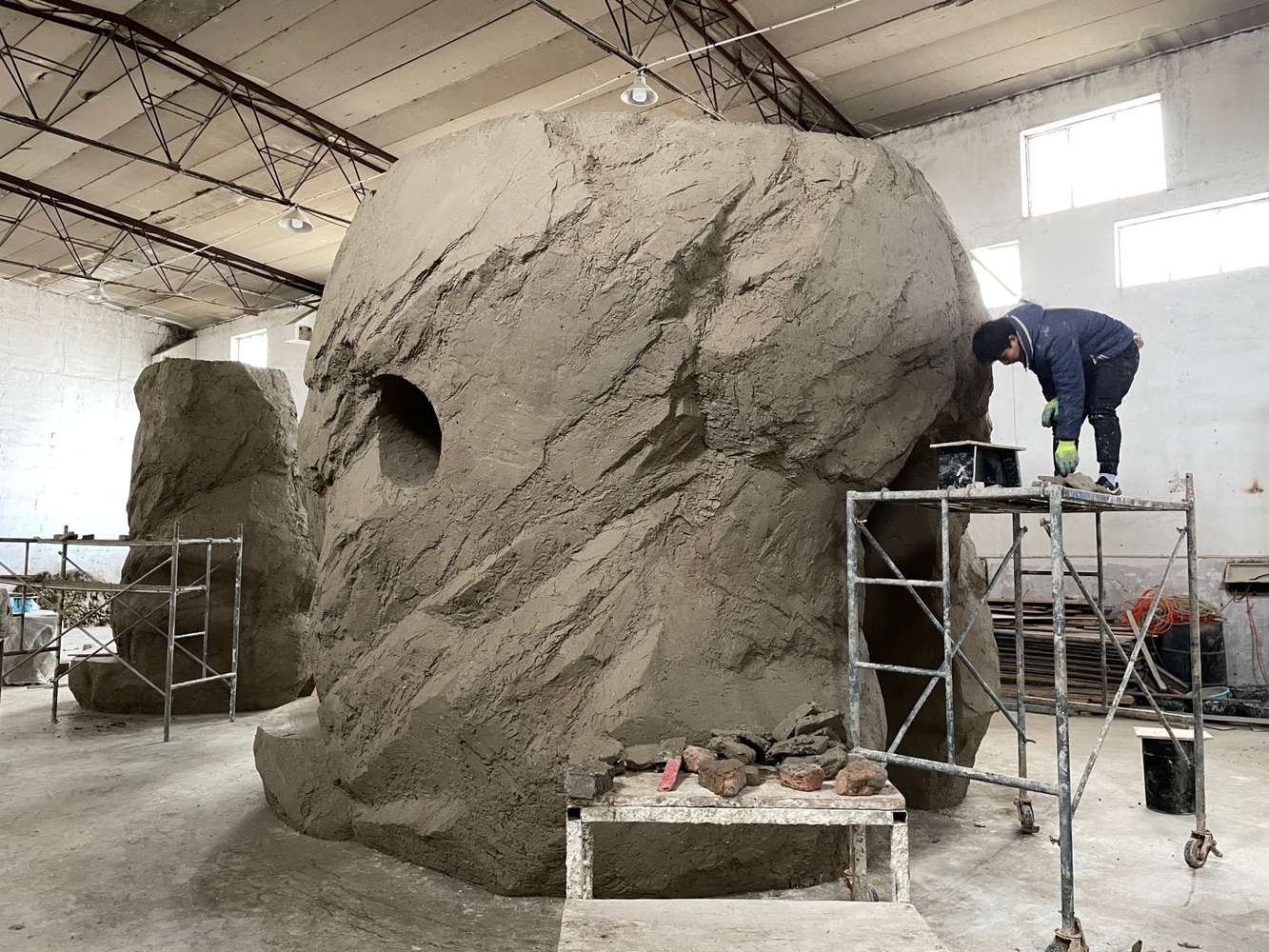 from archdaily