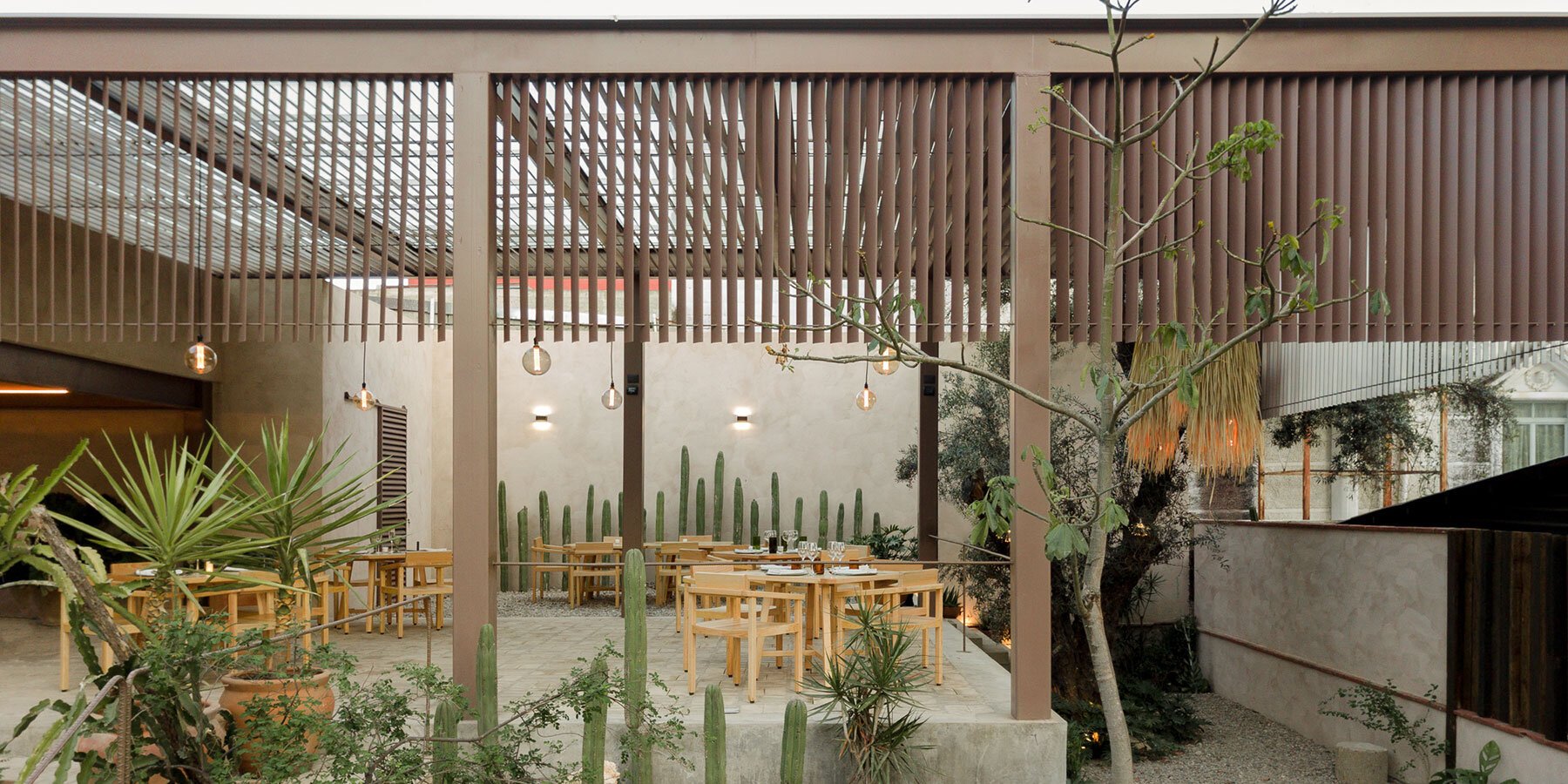 espacio 18 turns painting factory into a cacti-infused restaurant in mexico
페인팅 팩토리 리노베이션 멕시코 데저트 레스토랑
ESPACIO 18 ARQUITECTURA RECYCLES TO CREATE MOZA'BE RESTAURANT
just a few minutes from downtown oaxaca, mexico, an old painting factory is transformed into a restaurant seeking to become a benchmark of gastronomy for the area. designed and carried by espacio 18 arquitectura, moza'be stands as an architectural intervention to a preexistence. consequently, the acupunctural renovation maintains key elements of the previous structure while creating a luxurious desert through the cacti-infused space.

THE RENOVATION SEEKS TO BECOME A BENCHMARK OF GASTRONOMY
from an expainting factory to a restaurant, moza'be by espacio 18 arquitectura recycles, reuses and reinterprets the existing design. around a central patio that references traditional mexican architecture, administrative areas, services, storages, a kitchen, a playroom and various dining areas are revealed. the most crucial and powerful intervention becomes the steel roof that embraces the century-old olive tree as the hanging metal sheets generate protection towards the west while providing the first visual peek towards the street.

'the property had built spaces that generated a large free area and a central patio, which we kept as the heart of the project since it refers to the oaxacan colonial architecture, around the patio as an intermediary, the routes are generated, generating fluidity and connection between each of them,' explain espacio 18 arquitectura.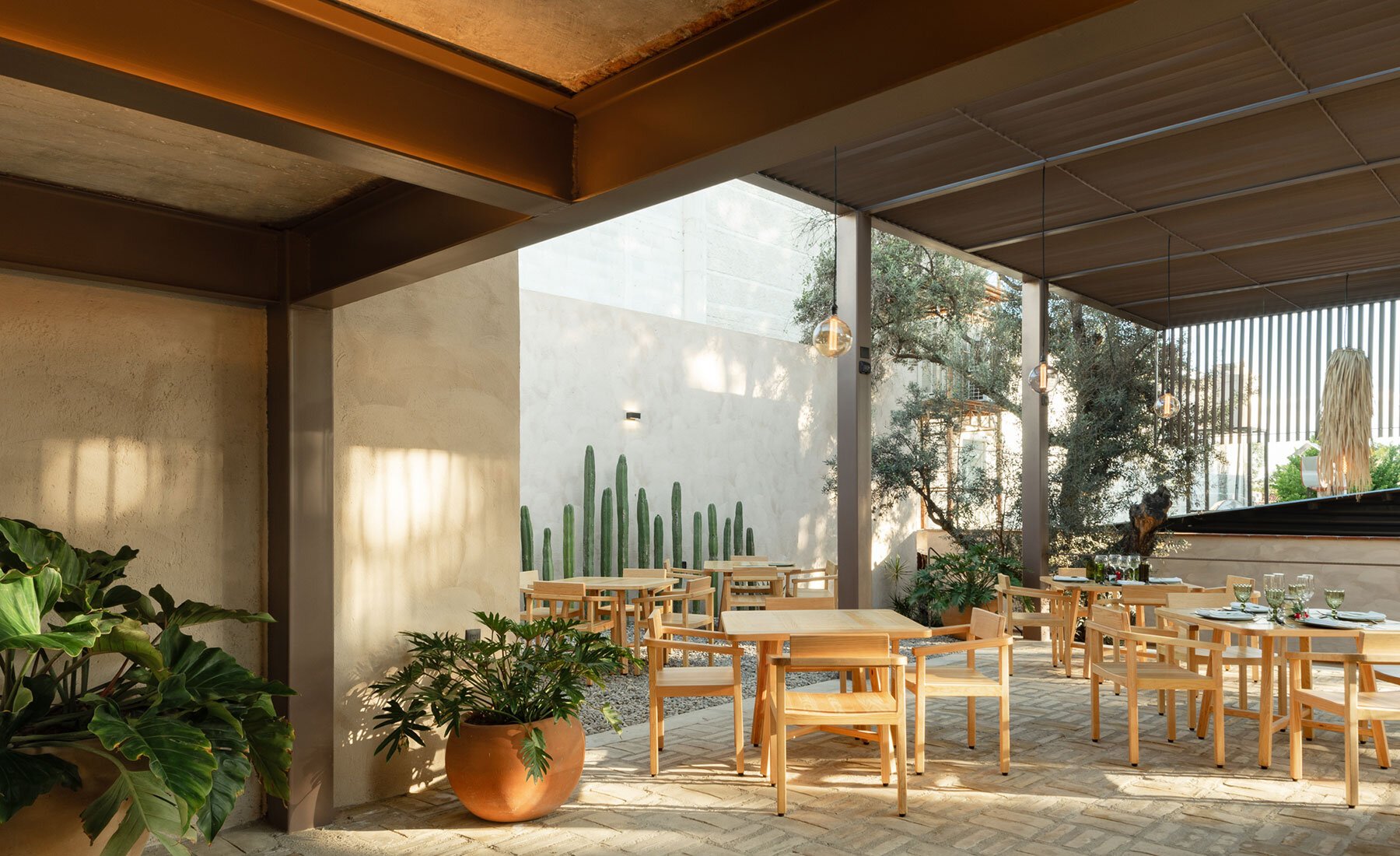 멕시코에 위치한 오래된 페인팅 팩토리 리노베이션 작업입니다. 새롭게 구성된 프로그램은 지역 문화 거점을 위한 레스토랑 입니다. 리노베이션의 핵심주제는 기존 공간을 존중하는 동시에 현재시간에 절제된 럭셔리 공간을 연출하는데 있습니다.
LOCAL QUARRIES CONTRIBUTE TO MOZA'BE'S SUSTAINABILITY APPROACH

the materiality seeks to respond to the budget and the low maintenance of the project as it makes use of earth paints, steel in structural interventions, polished concrete indoors and the use of clay outdoors. due to the nature of the site, the landscape responds in a similar way to a low amount of water due to cacti, using quarries from the region.to add further to the sustainable approach, the columns of green quarry found on site become the benches of the restaurant.

'moza'be is a project that seeks, without pretense, to show the best of oaxaca in every way, a sensorial proposal that reinterprets (oaxacan) architecture away from current trends. a space that wants to last a long time in the context and contribute to the city,' adds the studio.
from designboom