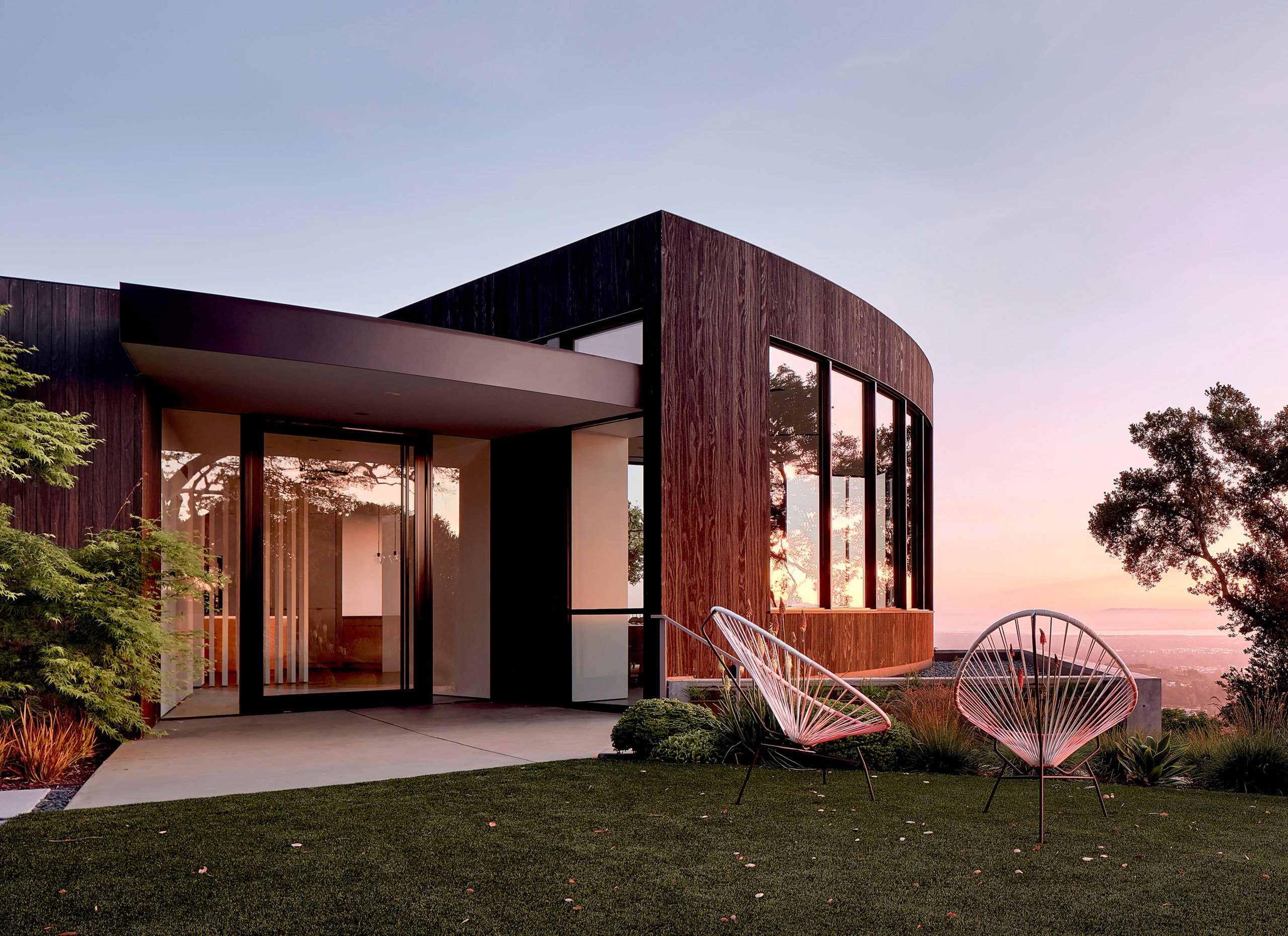 Feldman Architecture-Round House
펠드맨 아키텍처-라운드하우스
Blessed with panoramic 180 degrees views of San Francisco Bay, it's not hard to see why the new owners of this 1960s residence in the sleepy enclave of Los Altos Hills fell in love with the property. Its unique geometry was also a compelling selling point — the circular structure is one of the few similarly shaped houses built in California. In serious need of modernization, the aptly named Round House was thoroughly renovated by San Francisco-based practice Feldman Architecture who injected it with a sense of contemporary sophistication while staying true to its architectural idiosyncrasy and embracing its scenic setting.

One of the most affluent zip codes in the USA, Los Altos Hills is a purely residential area with large estates spread across rolling hills crisscrossed with hiking trails. Unlike the rustic mansions that appeared in the 1950s, the opulent Tuscan villas built during the 1990s dot.com boom, and the more recent sprawling residences of Silicon Valley billionaires, Round House is a modest affair that stands out for its spectacular views, circular shape and concentric layout, all three of which were driving forces behind the property's remodelling.

Clad in charred wood the product of Shou Sugi Ban, an ancient Japanese technique for waterproofing wooden surfaces—the house's dark exterior complements its verdant surroundings, while the all-white interiors allow the vibrant views of the San Francisco Bay to take centre stage. A minimalist aesthetic of seamless concrete floors, crisp curved white walls, and mid-century-inspired furniture further enhances the prominence of the surrounding landscape while echoing the house's architectural heritage.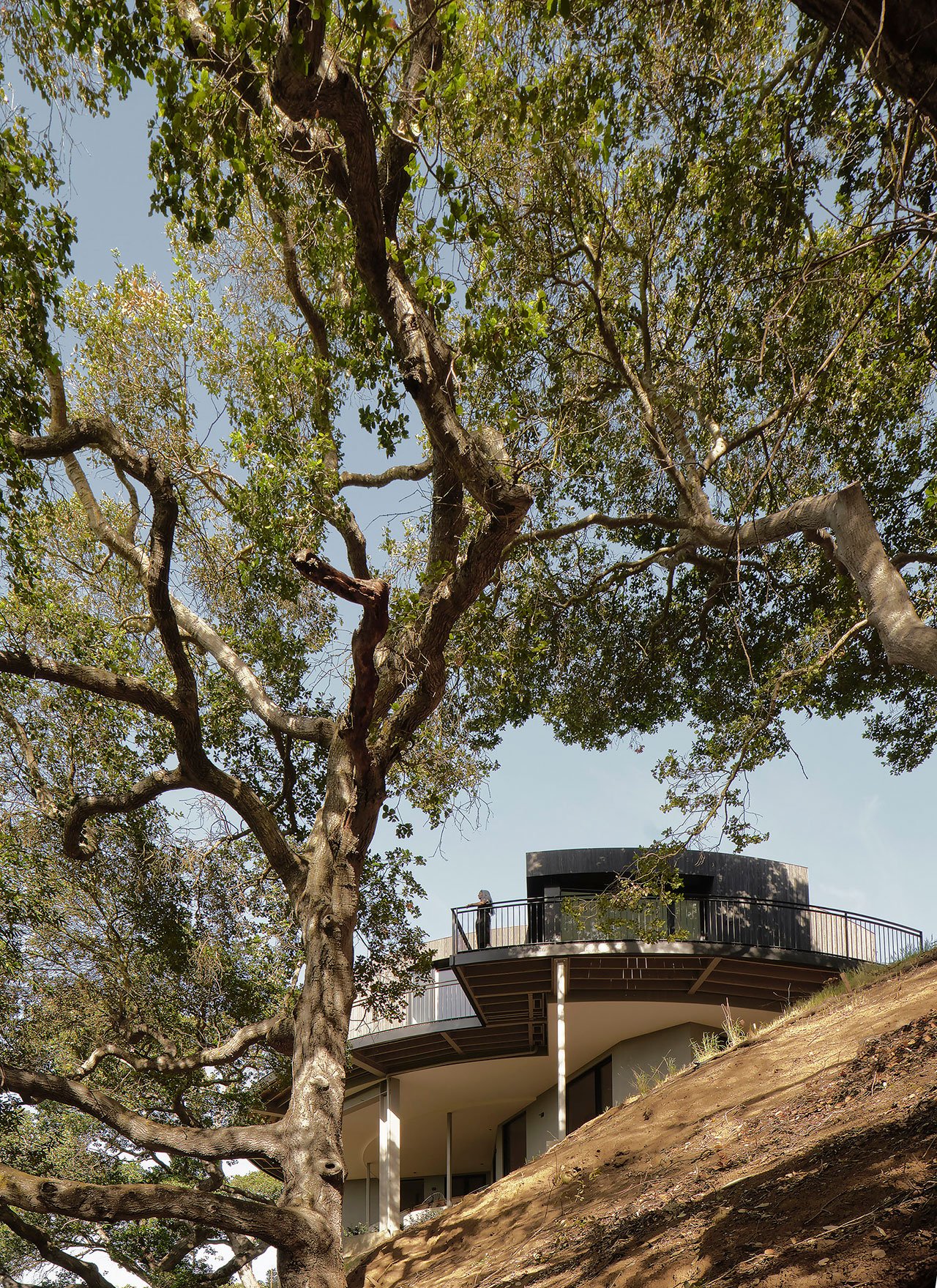 파노라마 뷰포인트가 펼쳐진 라운드하우스는 로스 알토스 힐스에 자리 잡은 1960년대 건물의 원형을 현대적 감각으로 재구성한 프로젝트 입니다. 전망 좋은 곳에 자리한 주거의 특징답게 외부공간과 막힘없는 열린구조로 계획되어 있습니다. 외부에 적용된 탄화목은 건물의 이미지를 차분하게 만들어 주는 동시에 세련된 백색공간과 대비를 이루는 어휘로 사용됩니다.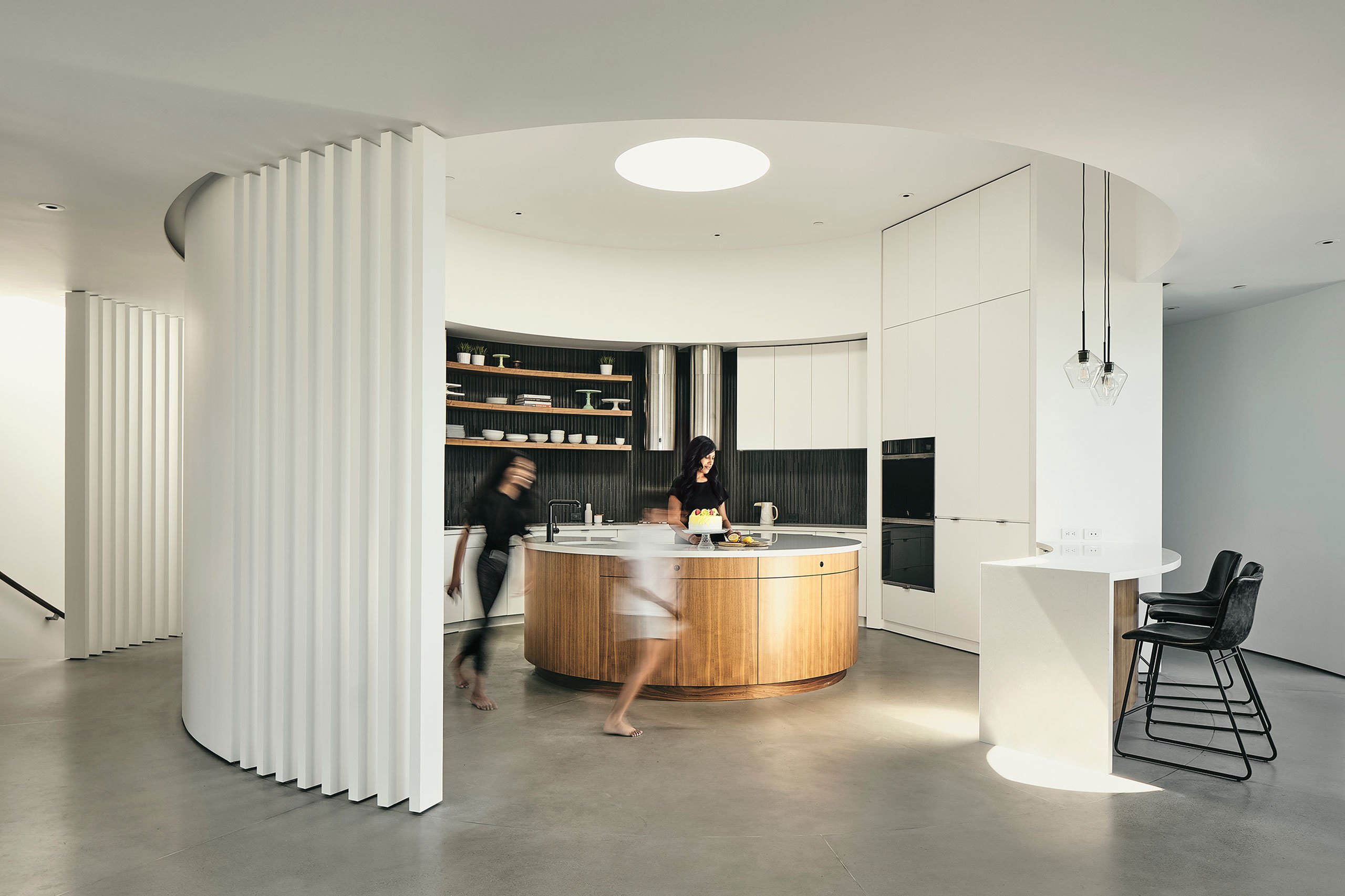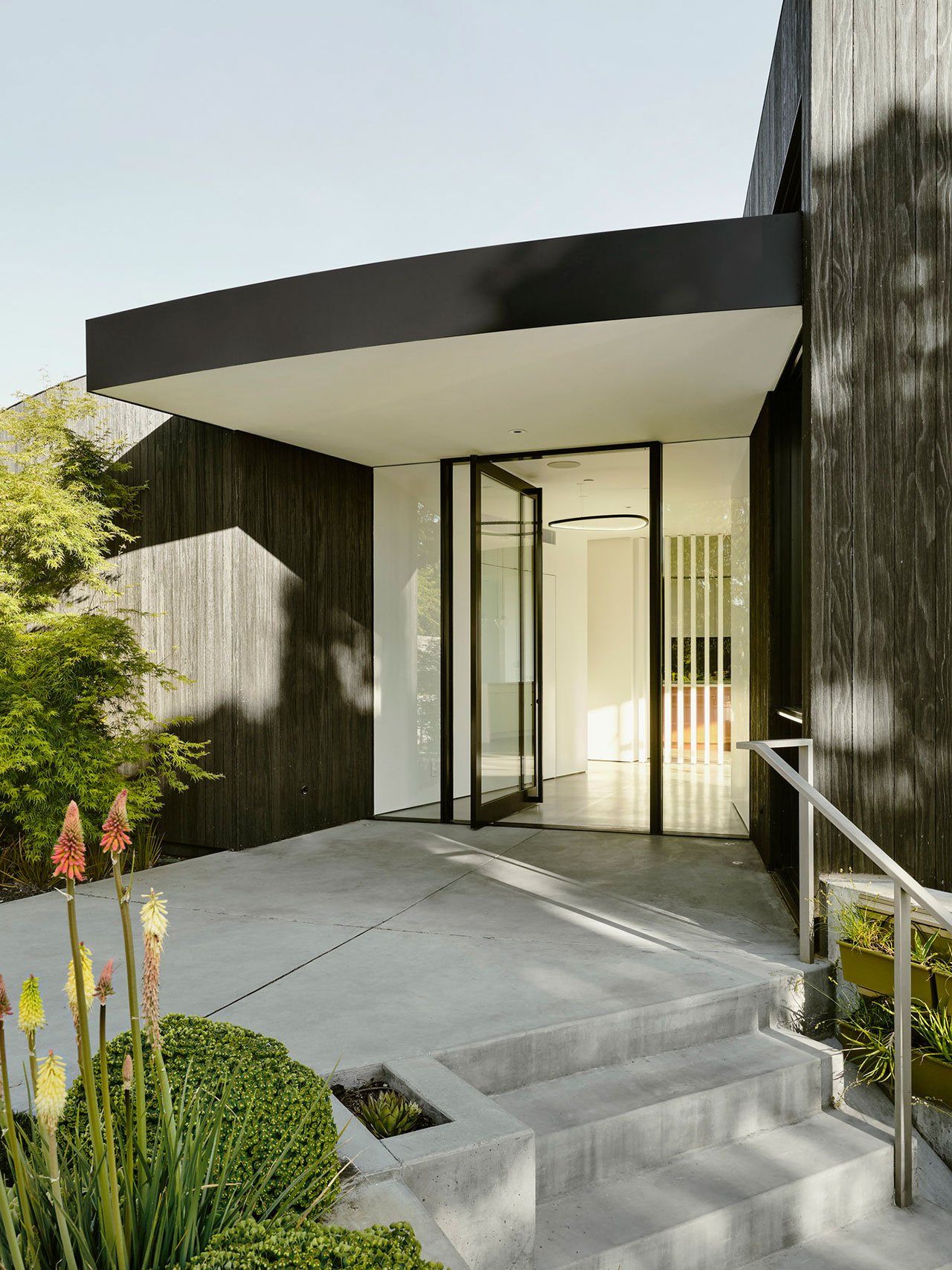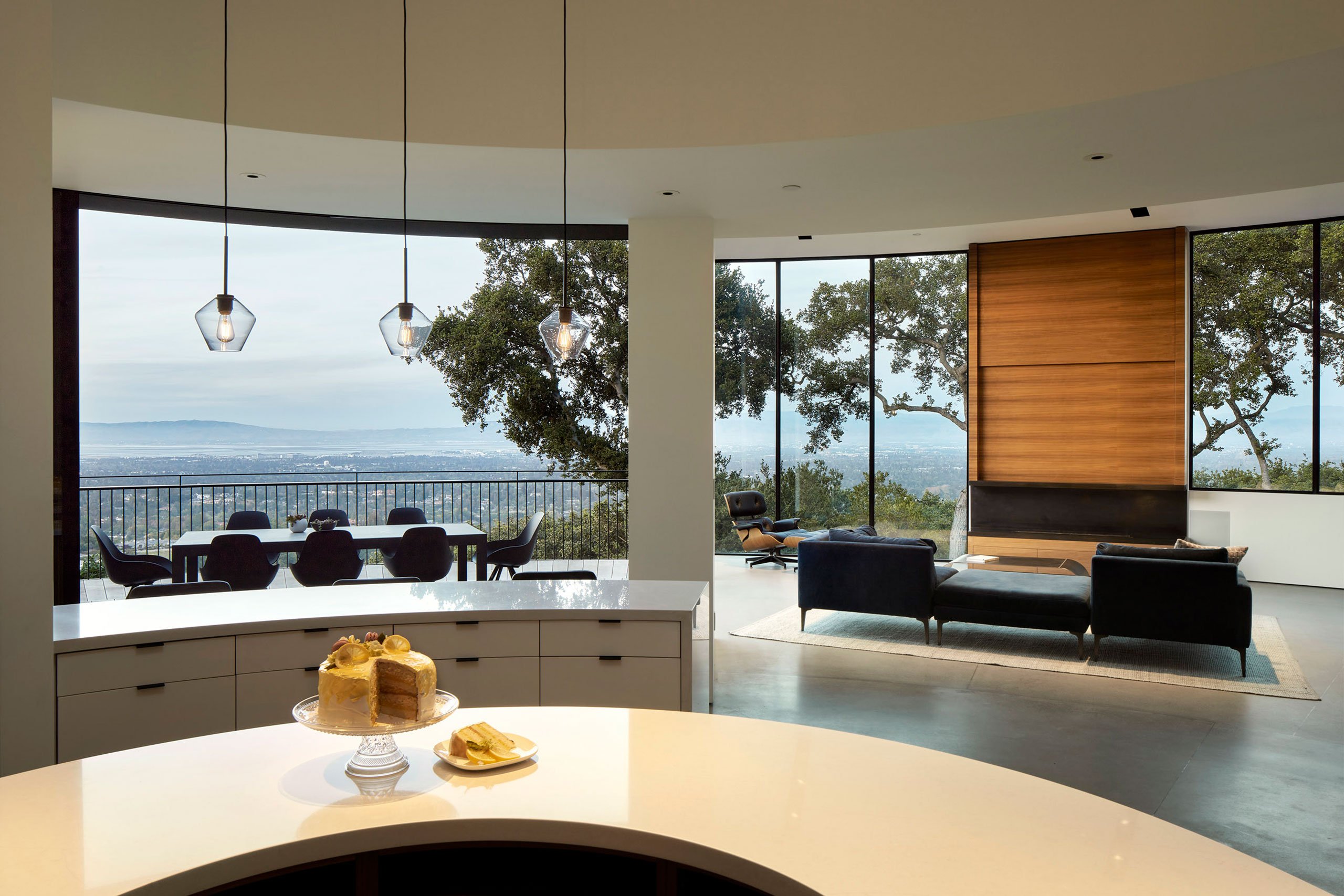 from yatzer