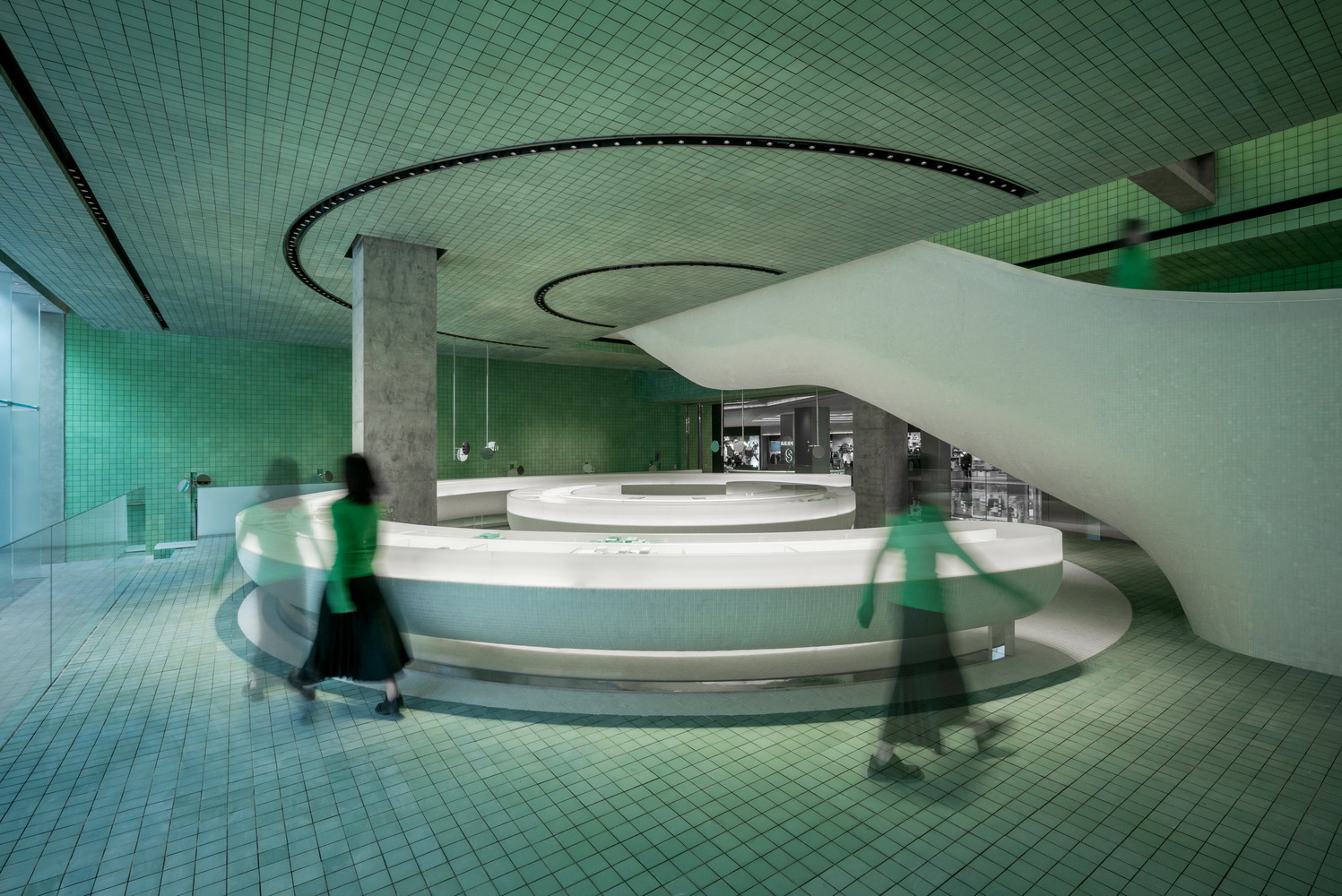 DOMANI-HAYDON Nanjing Store
도매니
HAYDON, an emerging brand in the high-end multi brand cosmetics retailer favored by iconic venture capitalists, has been expanding its markets from the most first-tier cities in China at an astonishing speed since 2020 and has invited DOMANI to build the first store in Nanjing. The design concept is sourced from pure literature and echoed a wide creative perspective ranging from Wang Xiaobo's The Green-Haired Sea Monster(1997) to the trendy acid visual style in the 2020s. Its hazy and luscious LSD fantasy challenges the boundaries of beauty and desire, and it's rational while the rebellious tone is in line with the structural changes in Chinese retail consumers.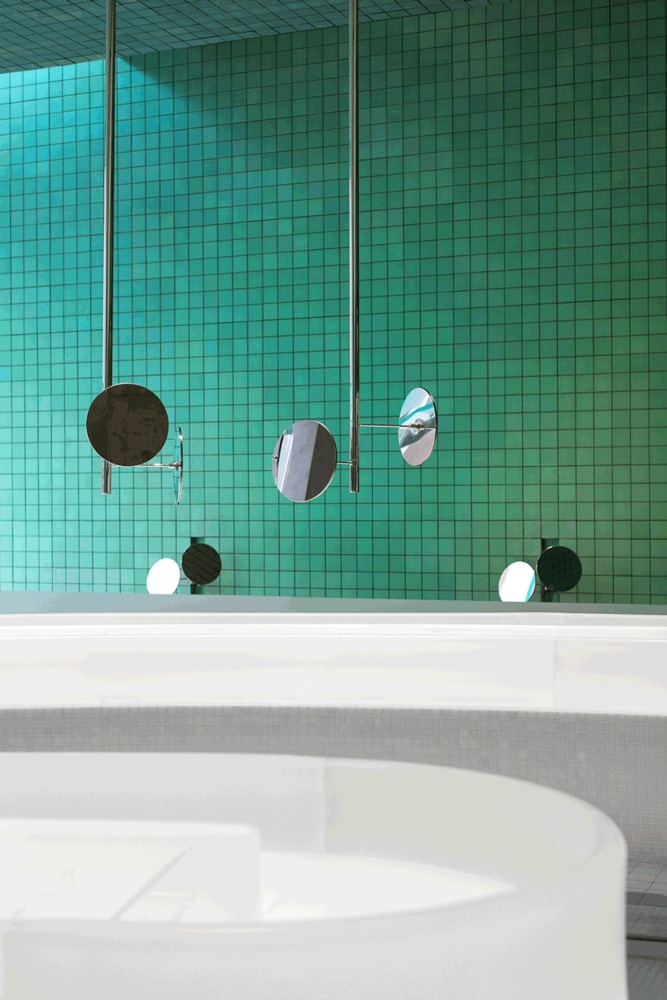 화장품 고급 브랜드 업체인 헤이돈의 난징 플래그쉽 스토어 인테리어 디자인 입니다. 인테리어 내장재는 맞춤형 글래스 타일을 사용, 난반사된 빛의 산란을 통해 다중적인 공간을 구현합니다. 이러한 공간경험은 사람의 피부와 제품 색상의 화이트 밸런스를 유지하면서 고급스러운 이미지를 생성합니다.
The main interior material is a customized glass tile, which is baked at a high temperature to give a stable color and an illusionary polarized light through a unique glaze formula on the skin. The design core of these materials ensures an advanced tone of color and a polarized metallic texture while maintaining the white balance of human skin and product color in the space.

The fish-belly shaped staircase that stretches out from the east side of the space echoes the white circular counter in the middle of the room, as an inexplicable intuition appears in a blurred illusion.
---
---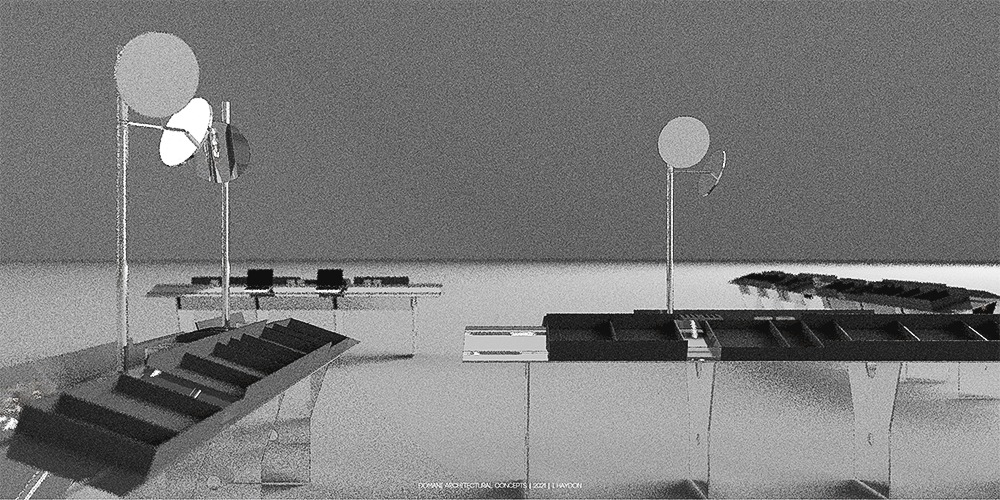 from archdaily