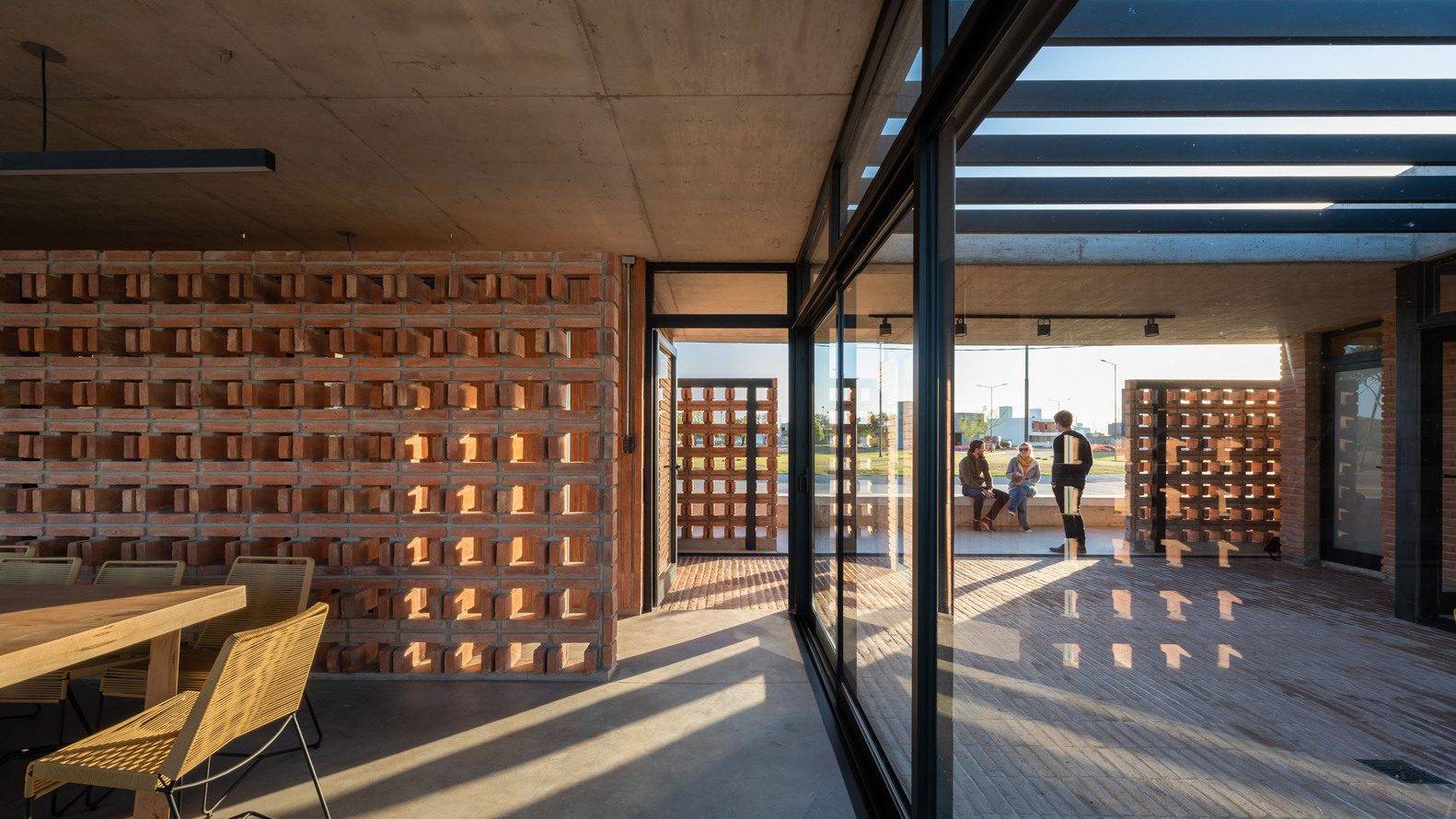 Grupo Edisur-San Ignacio Community Center

벽돌이 전달하는 이미지는 개방형 커뮤티니 공간의 지향점을 명확하게 보여준다. 서로의 소통을 지원하는 동시에 개별적인 활동을 보장하는 이중적인 성격을 의미한다. 붉은색 벽돌, 그 벽돌의 사이사이에 비워진 공간은 사막기후에 대응하는 환기통로 역활을 수행한다.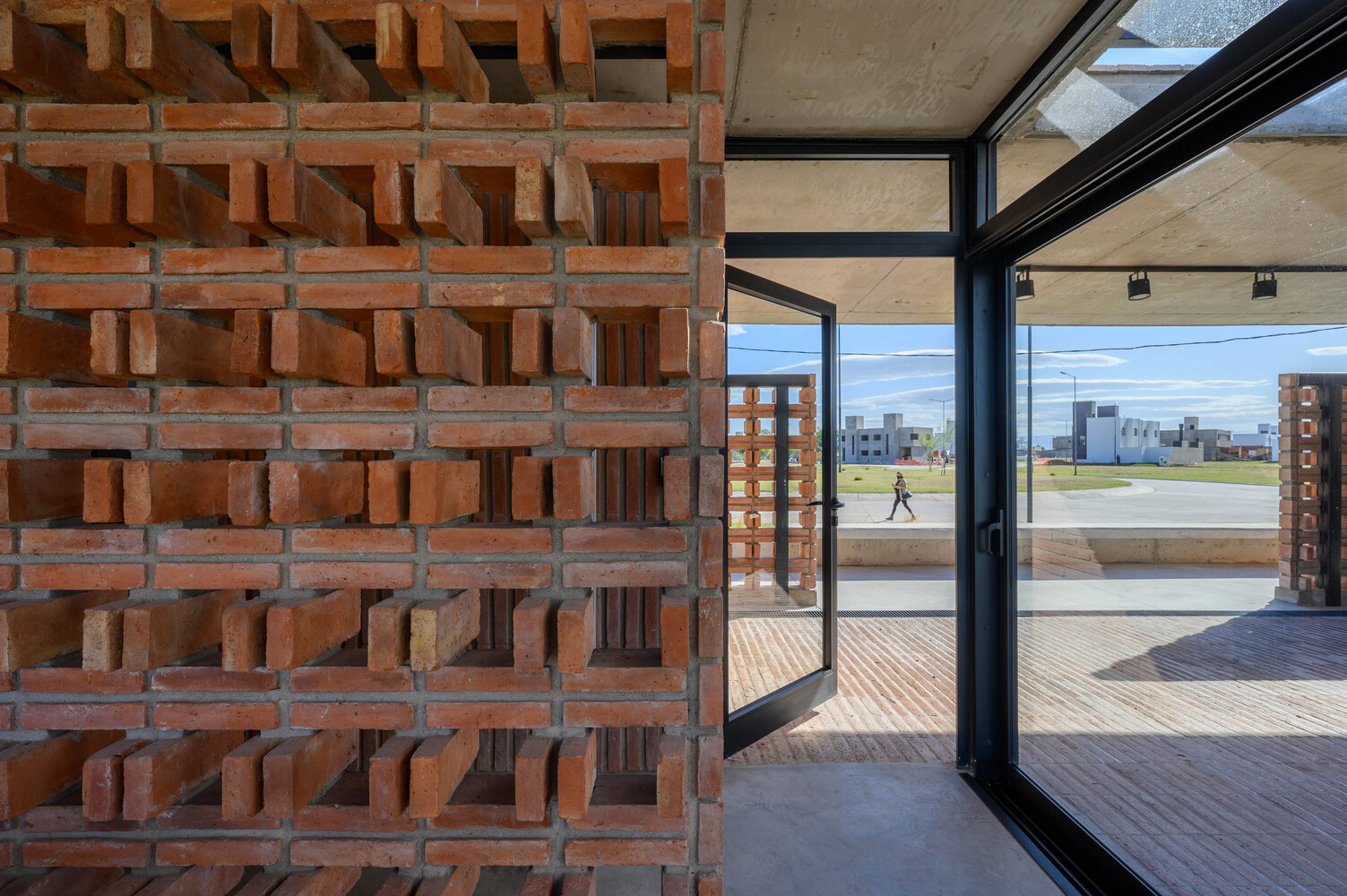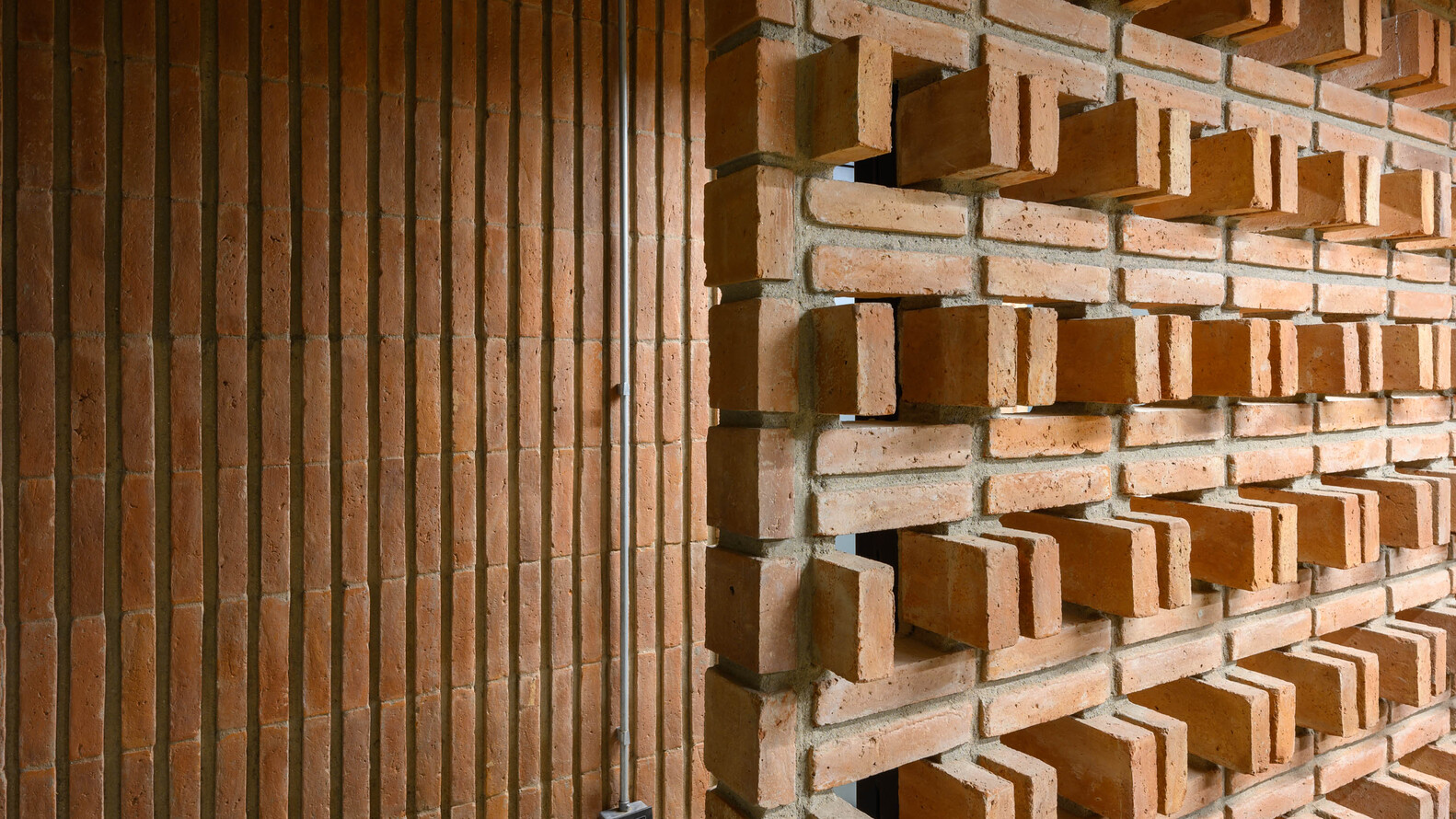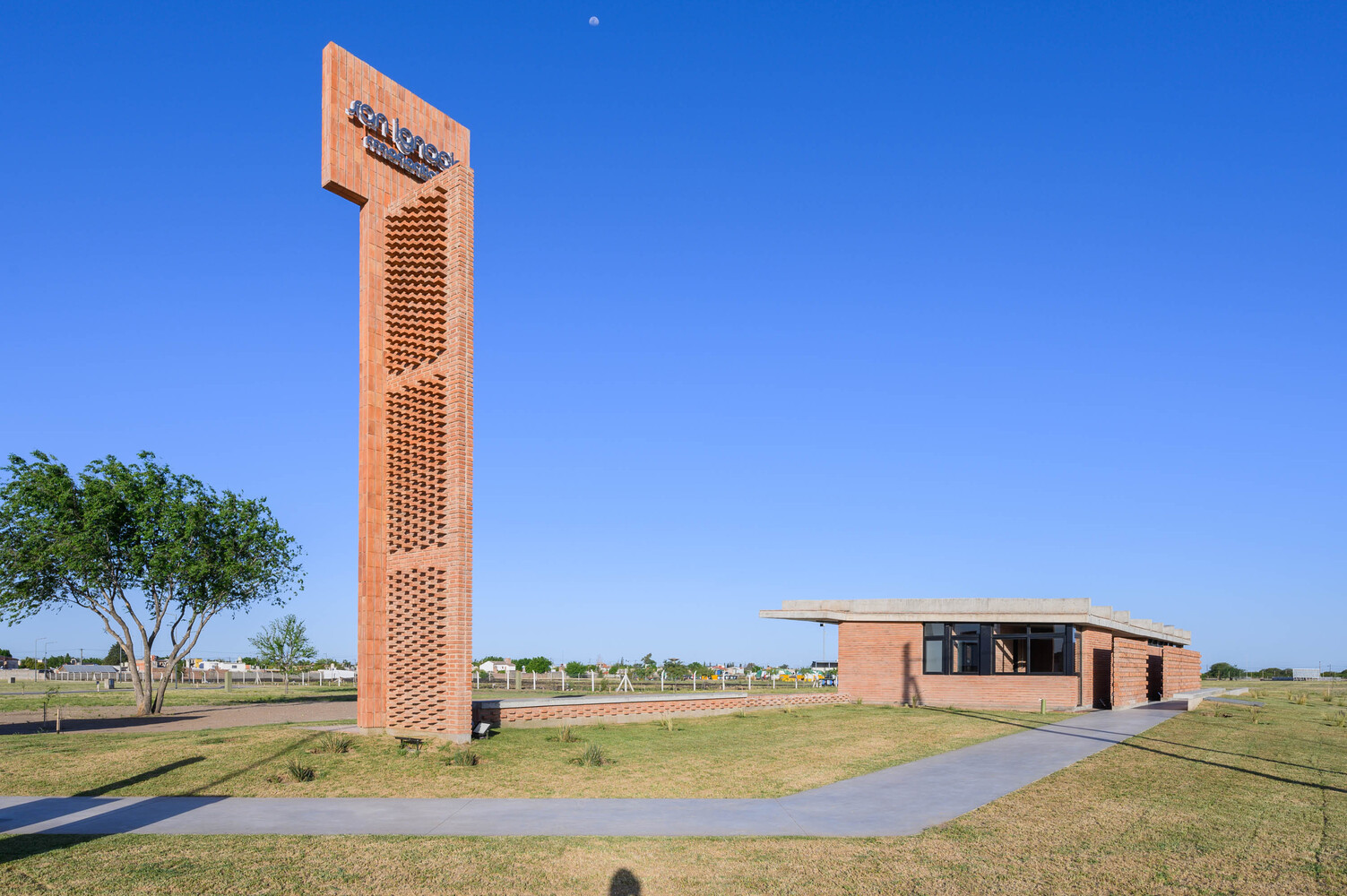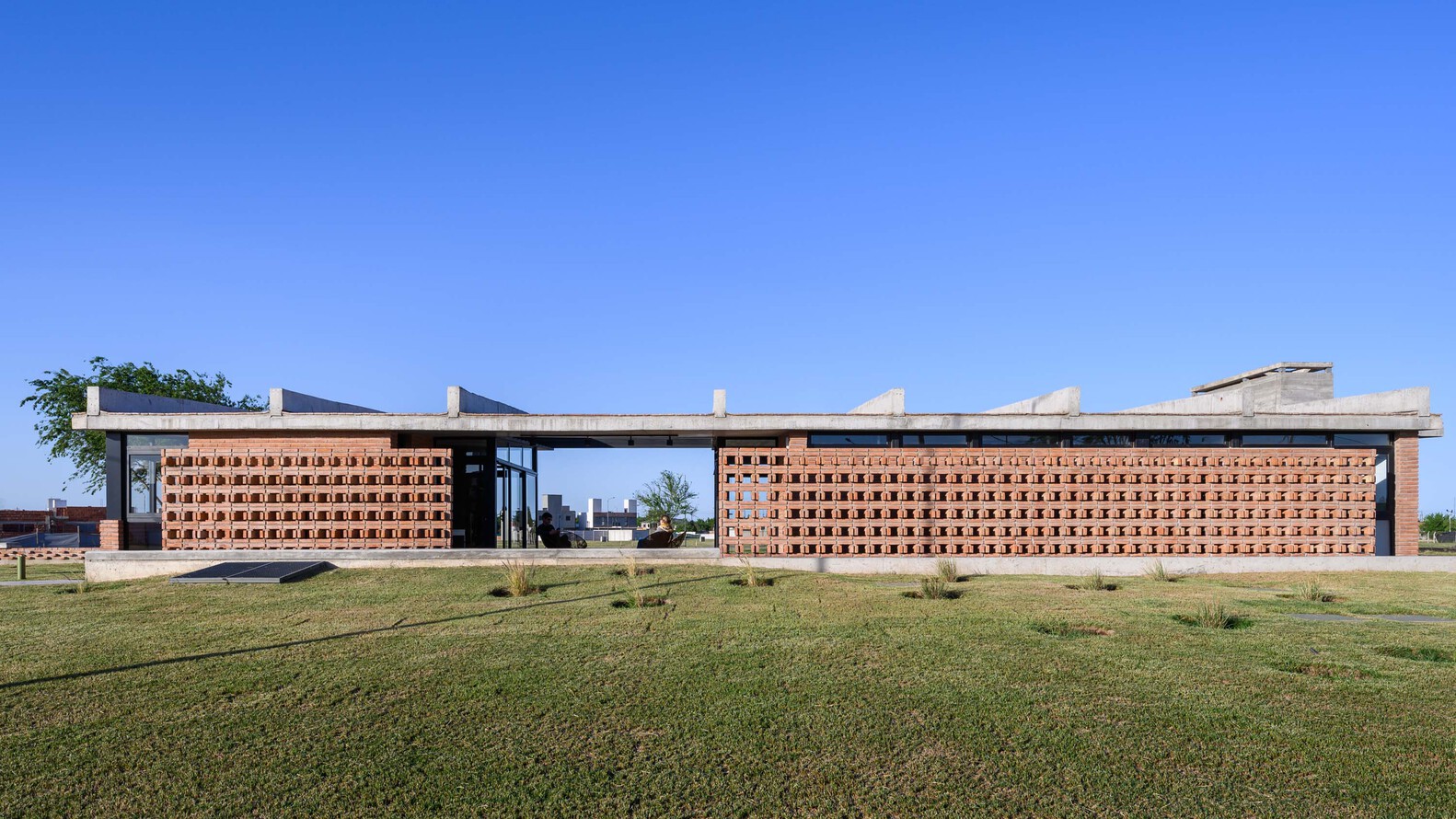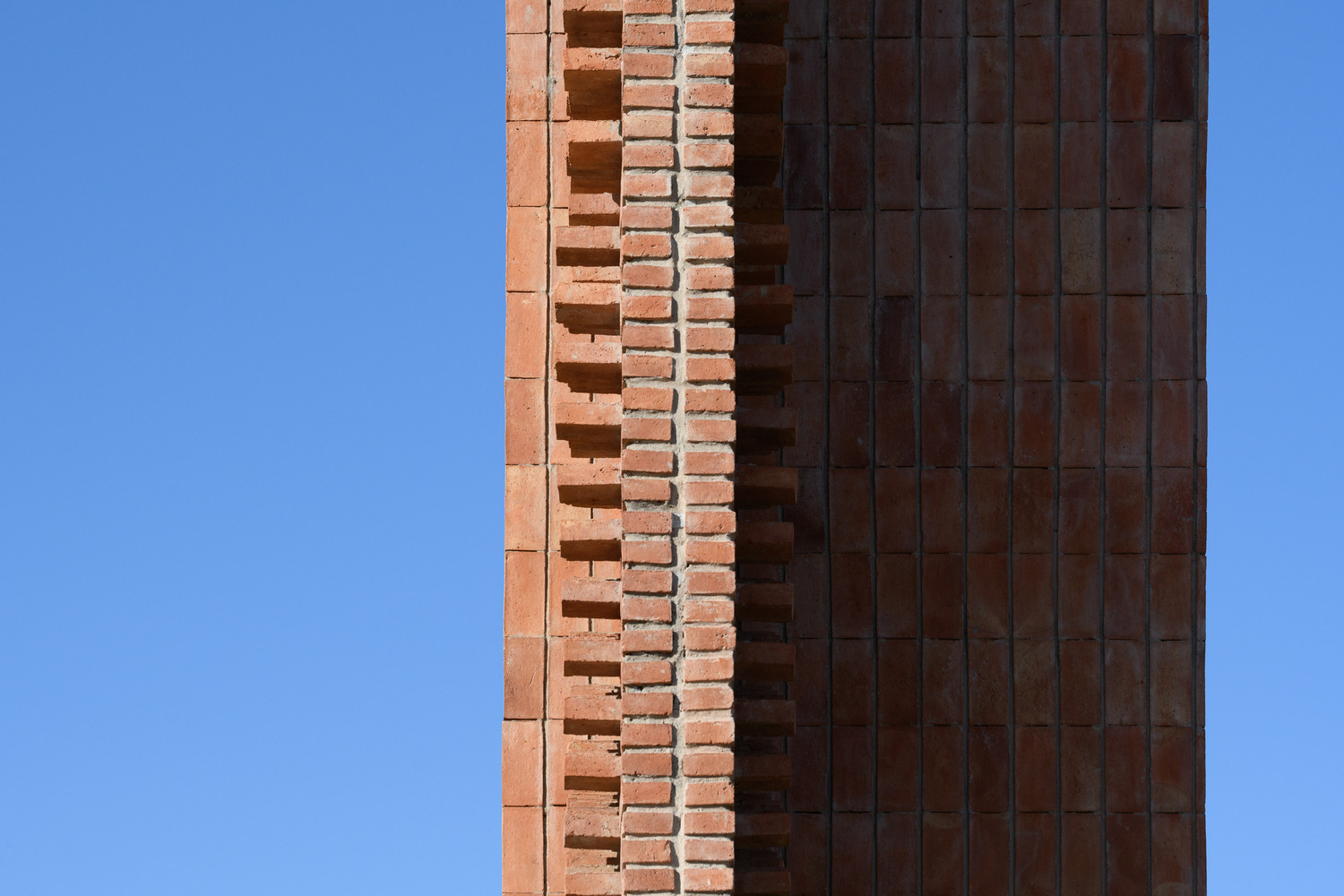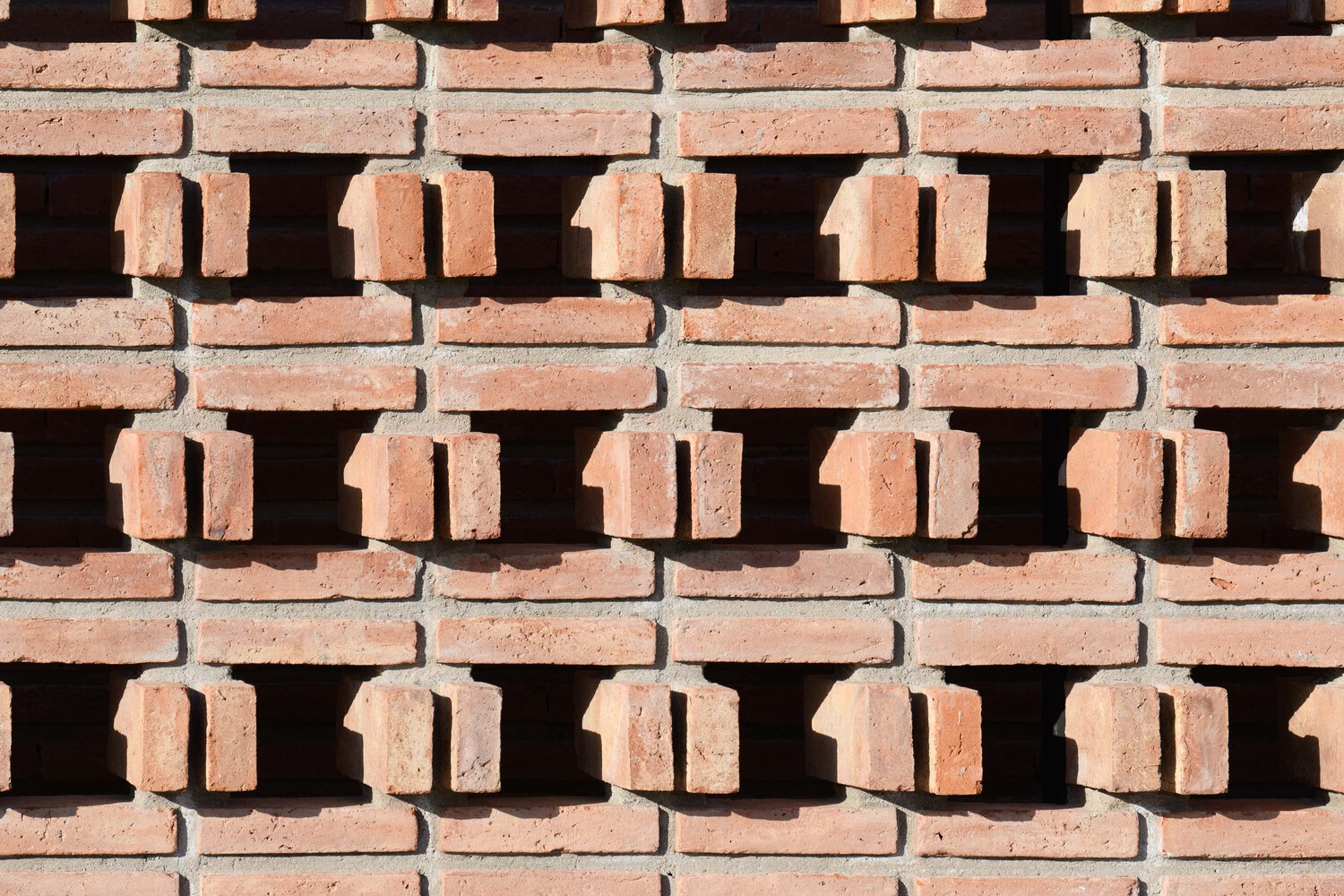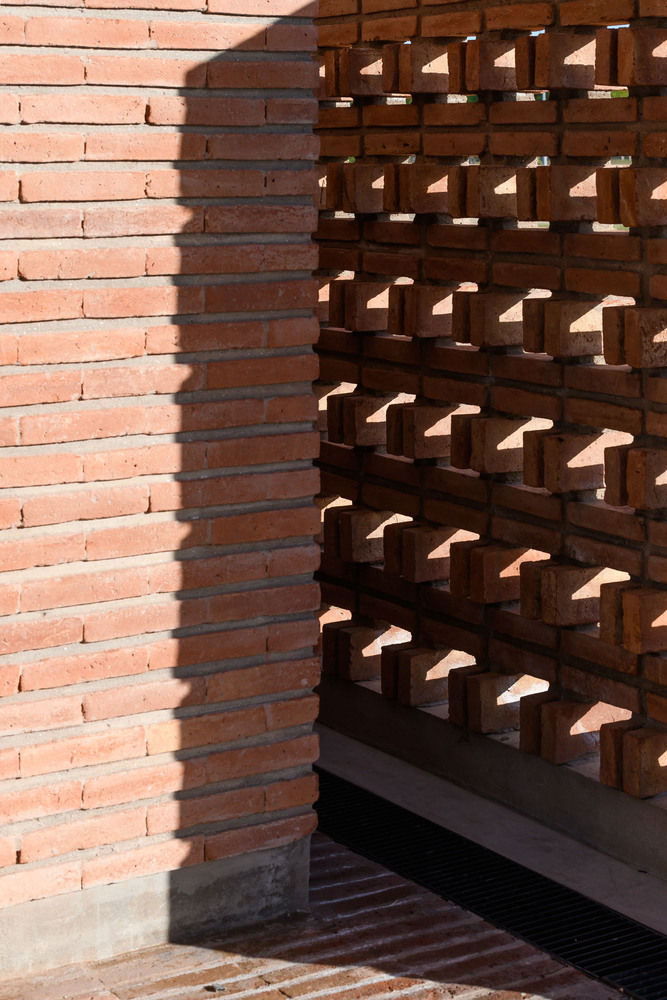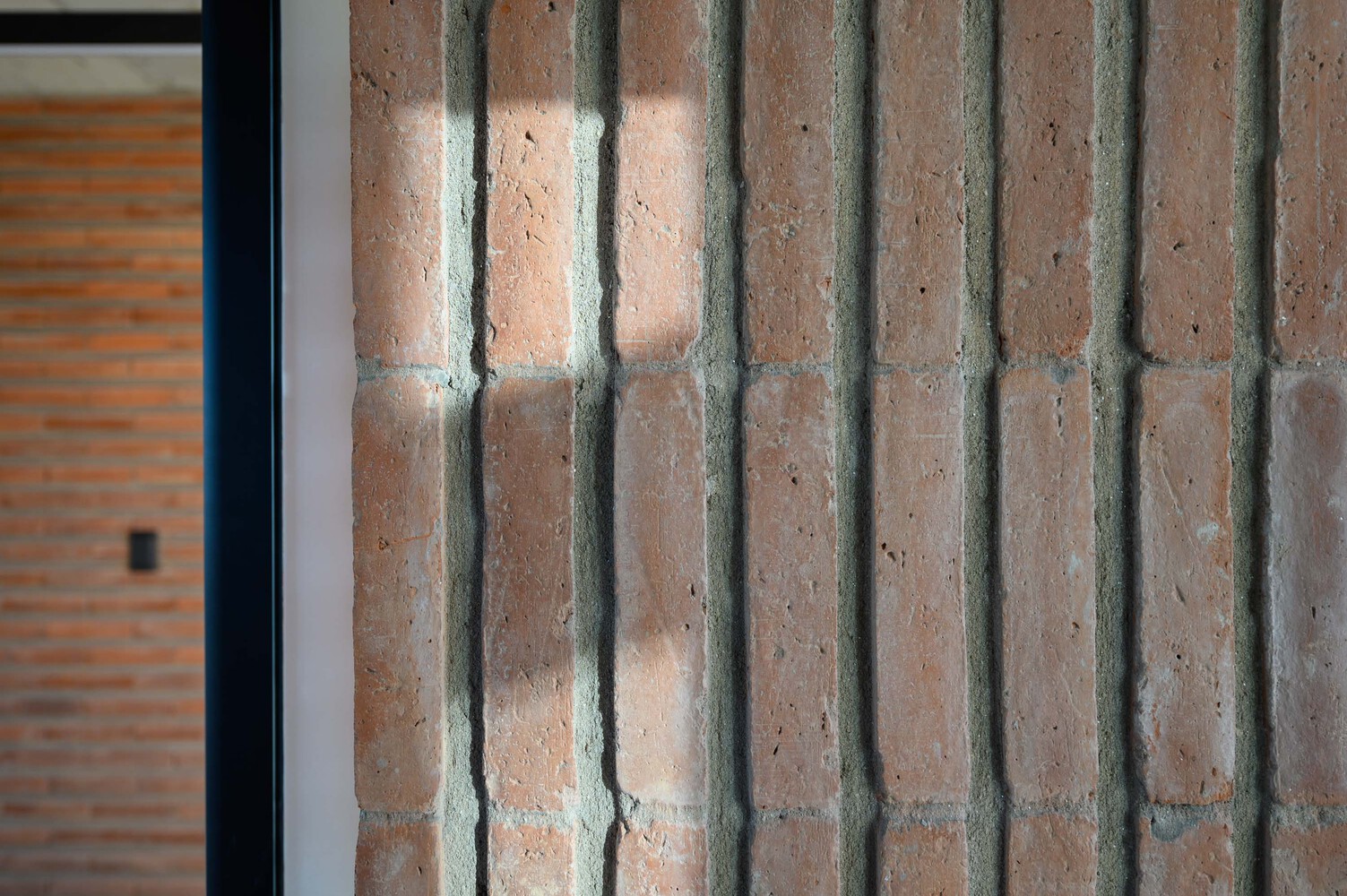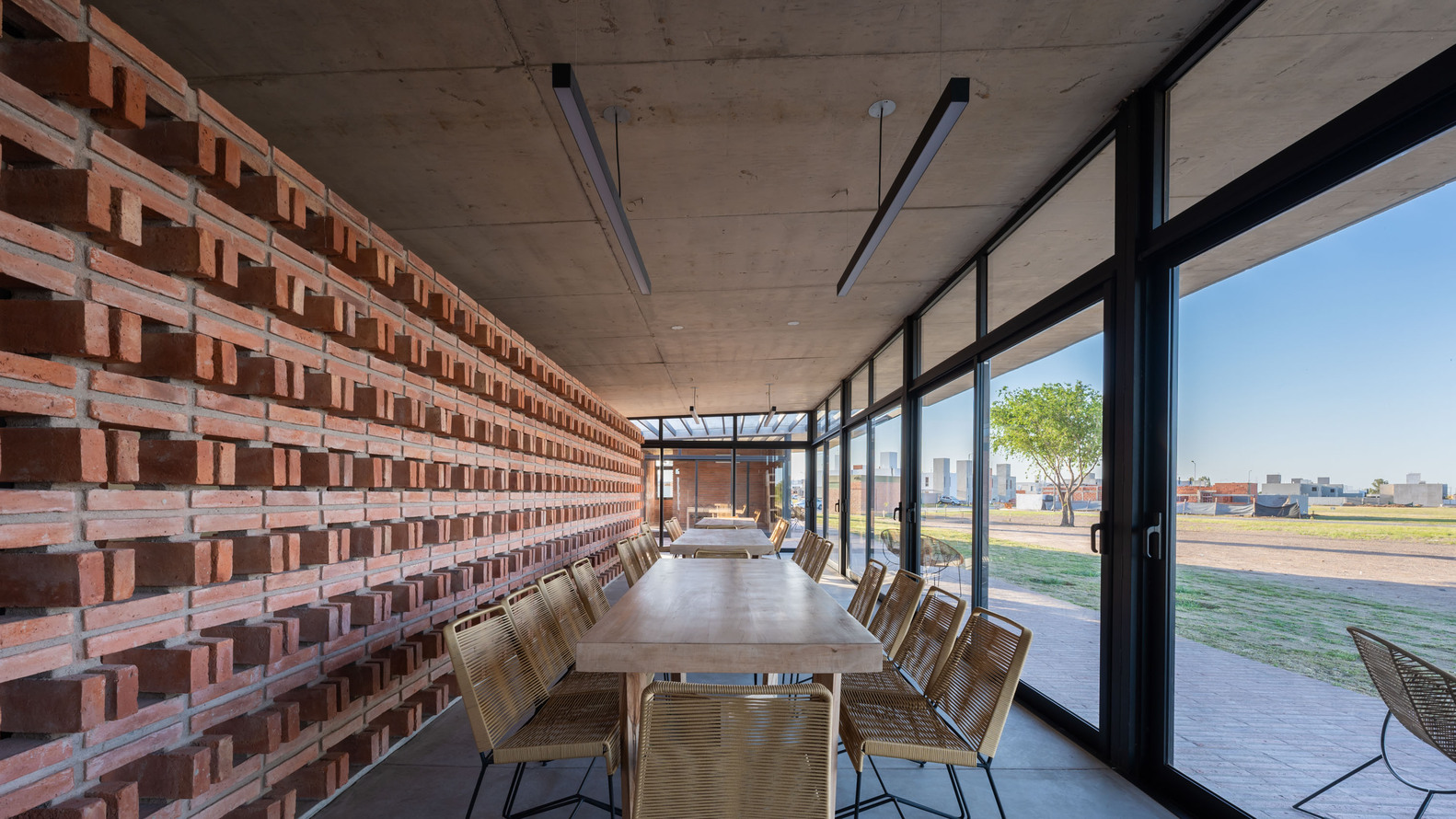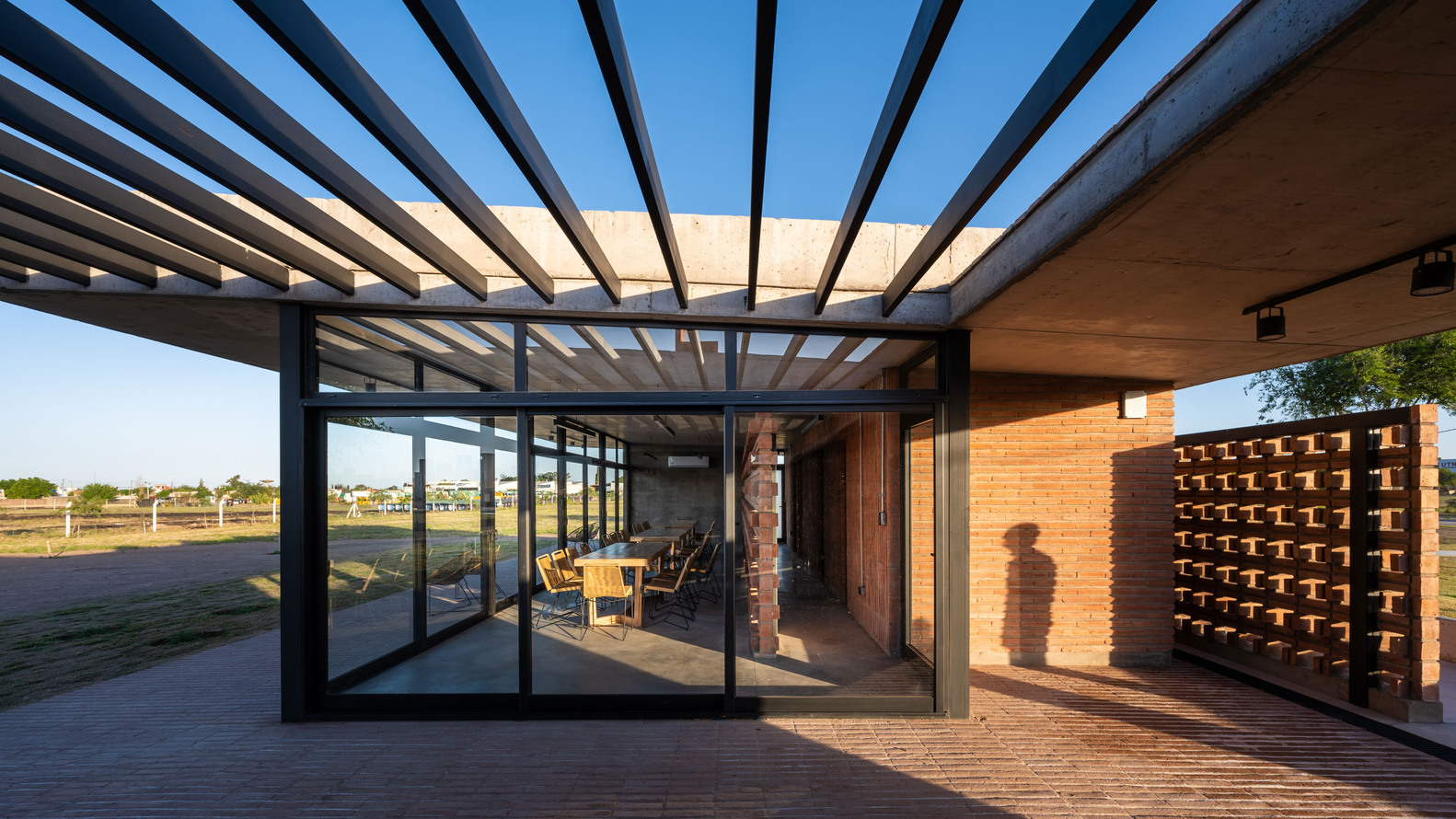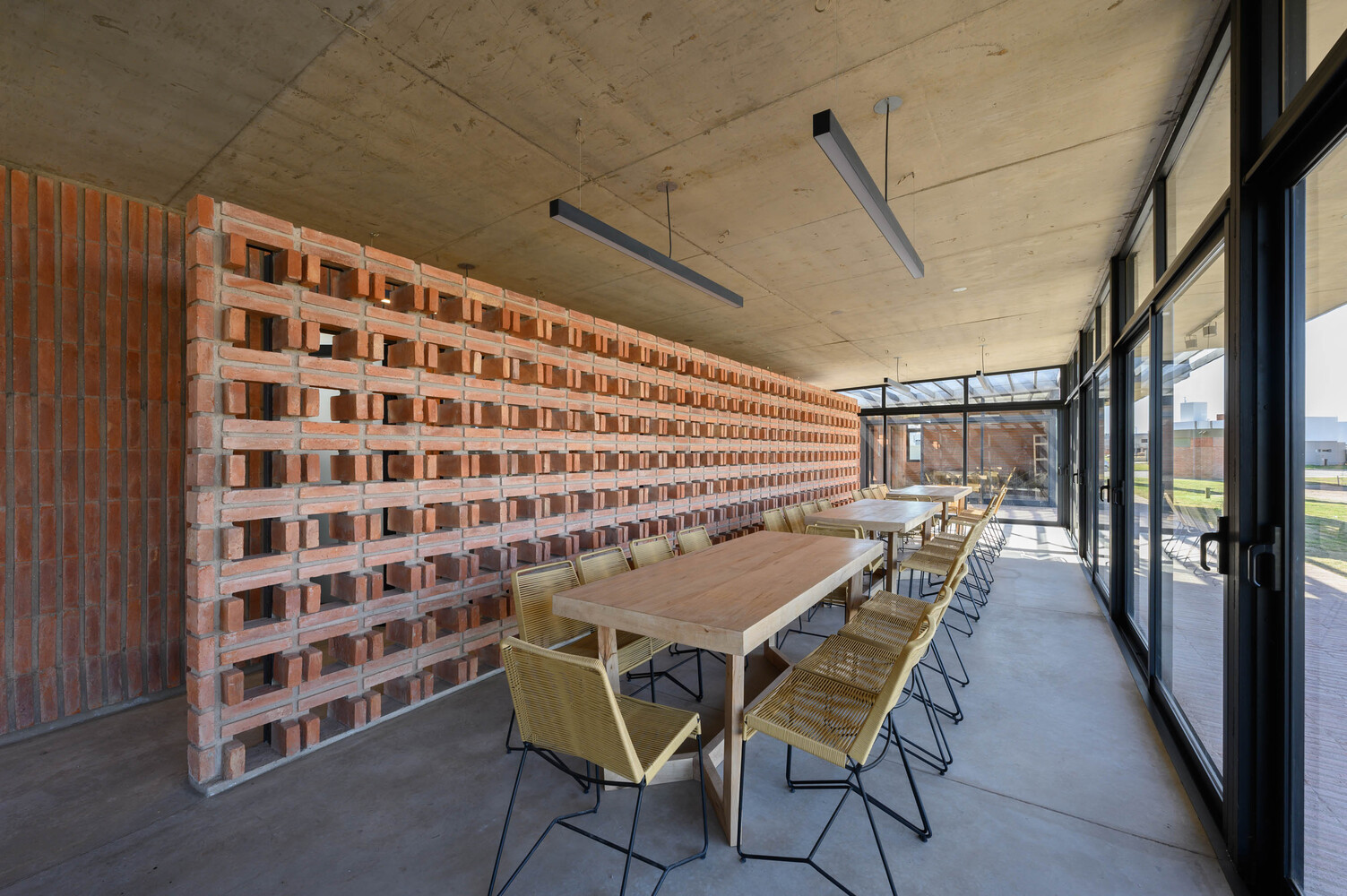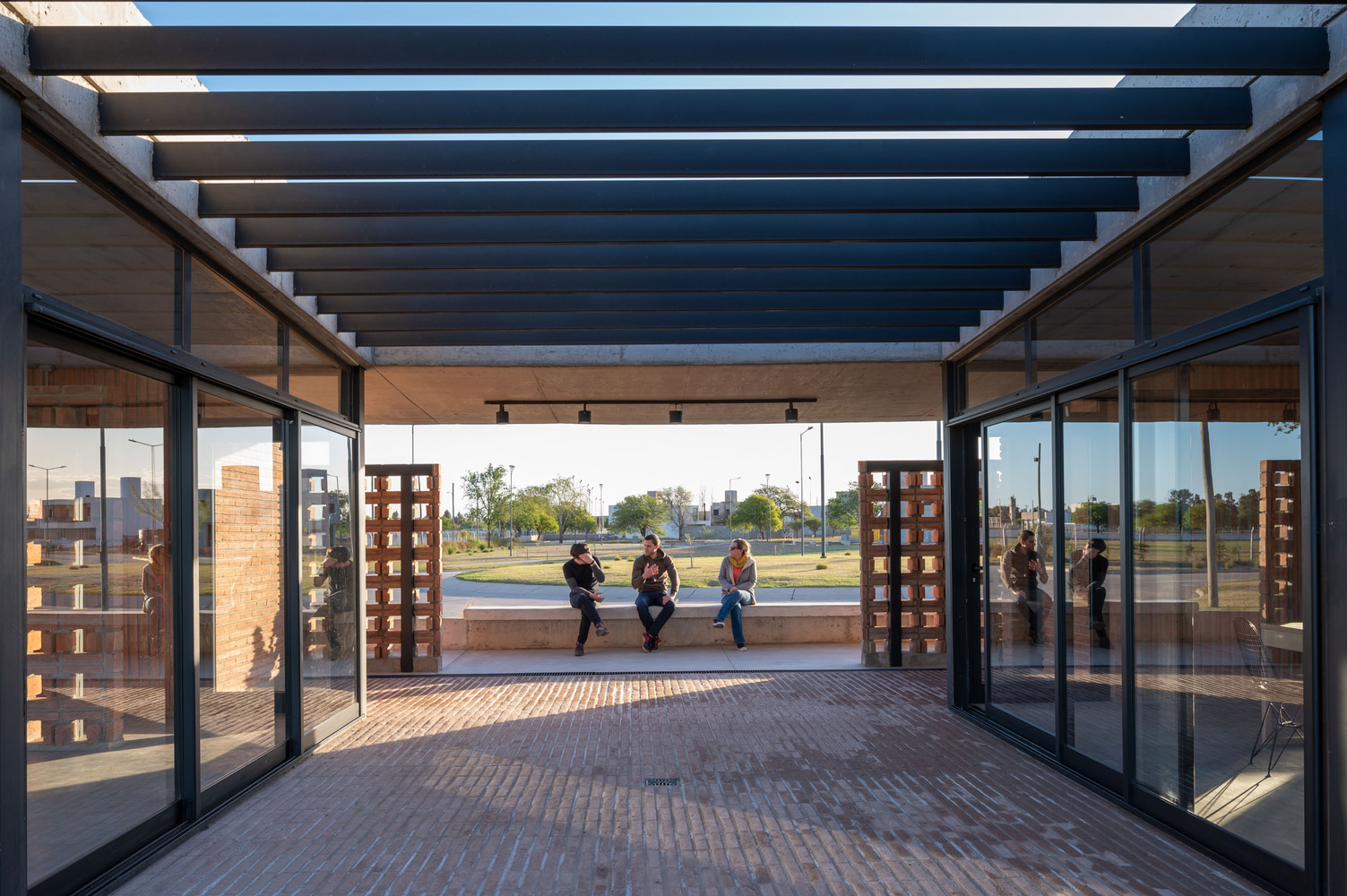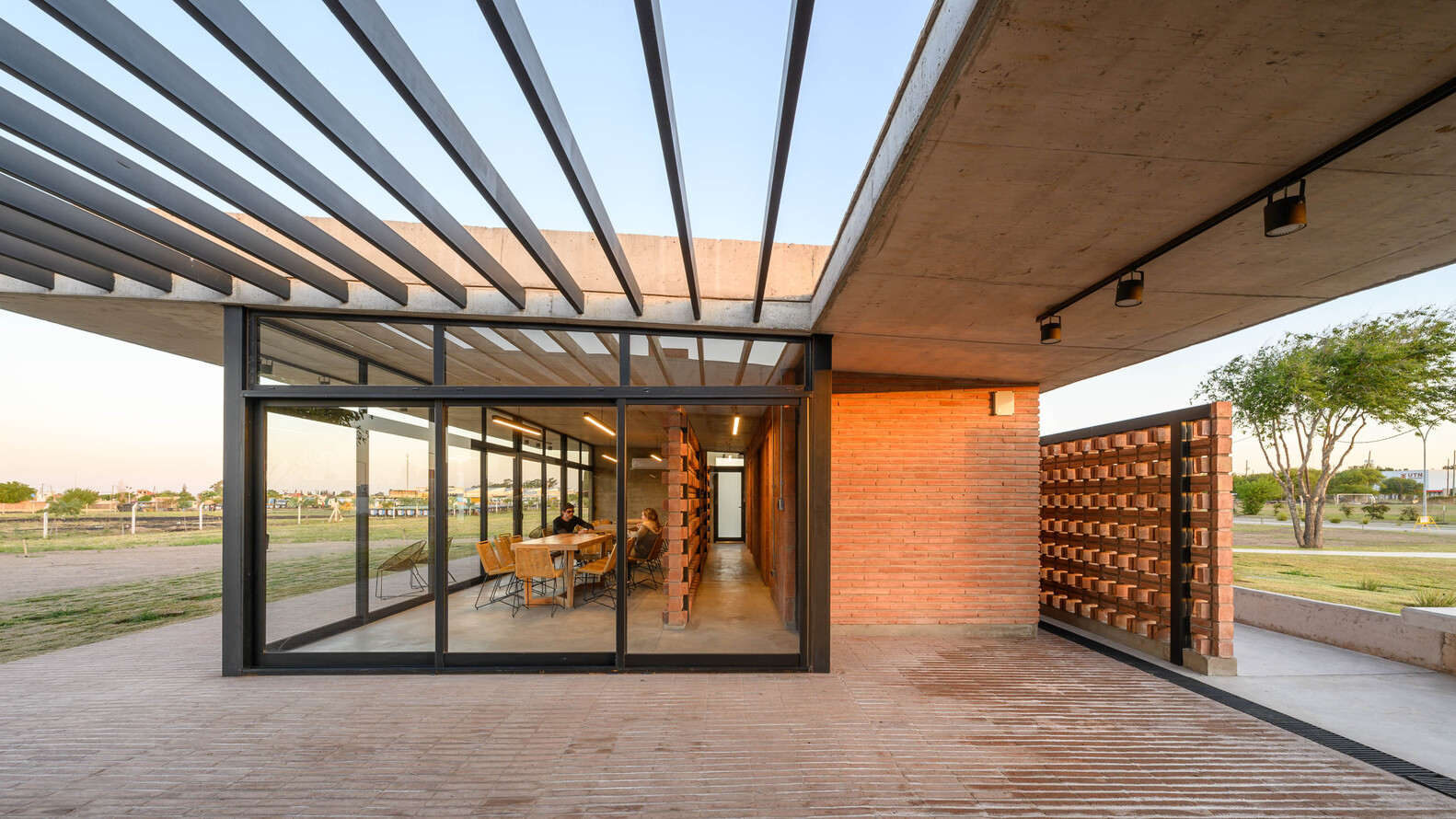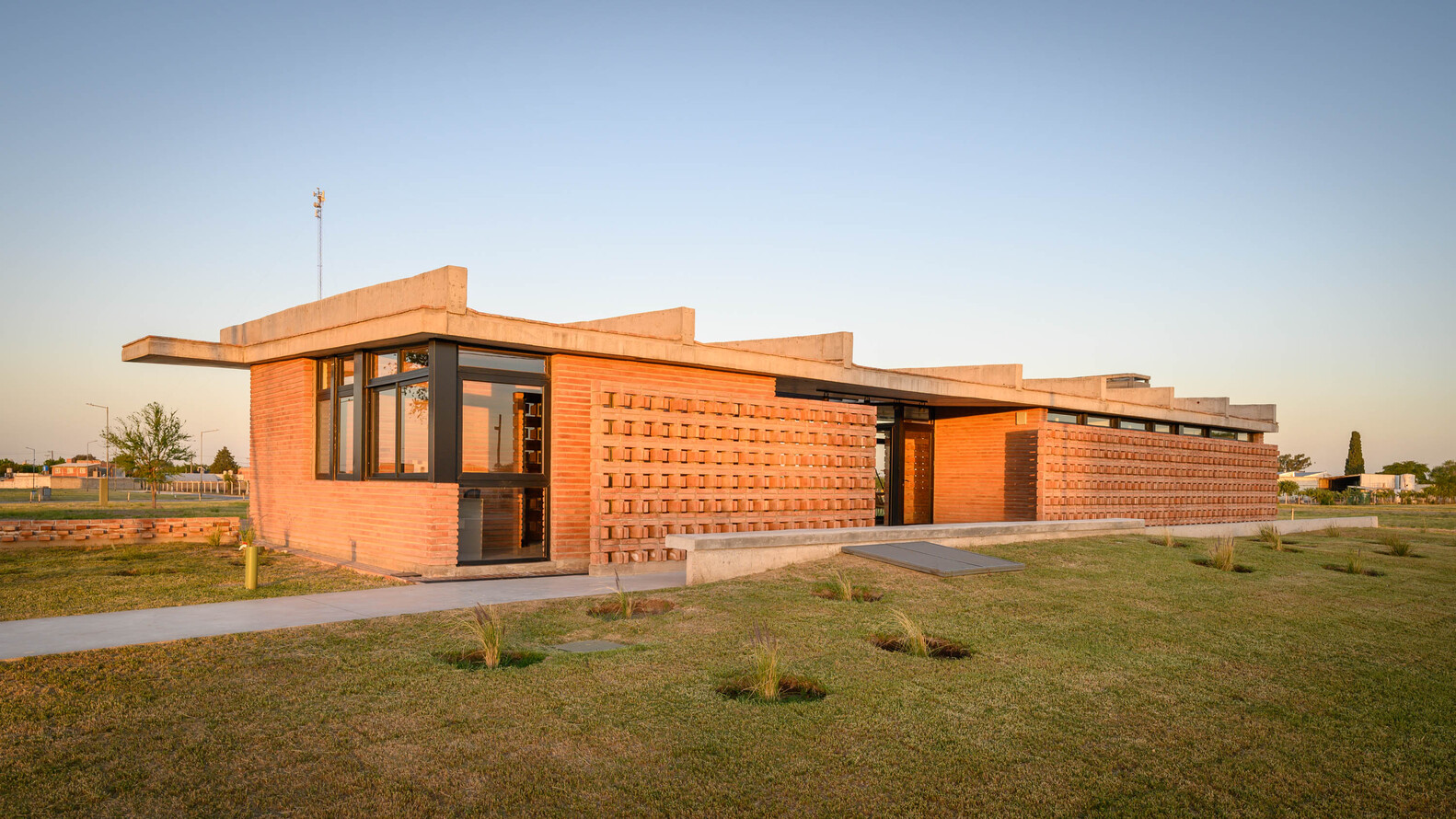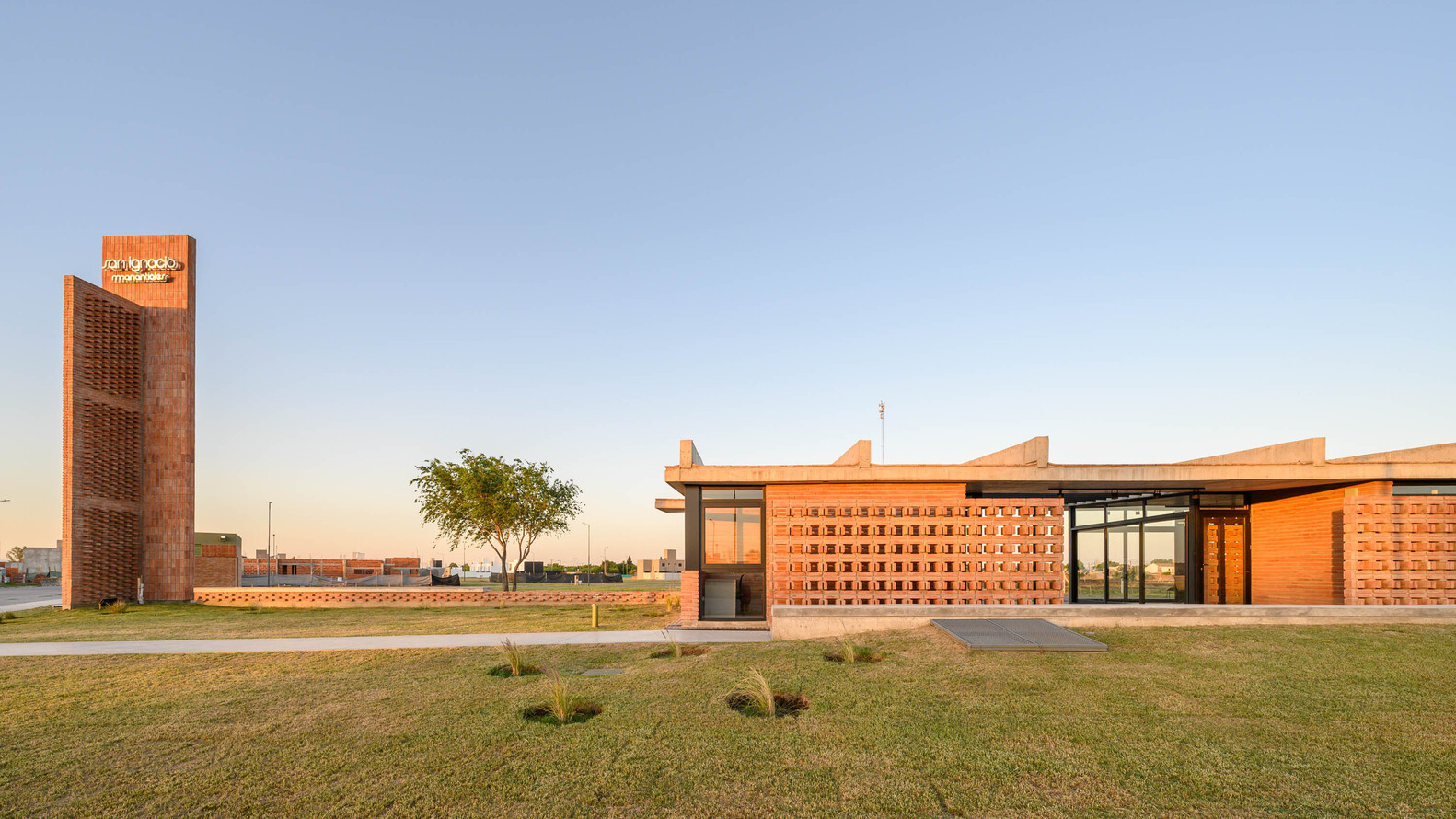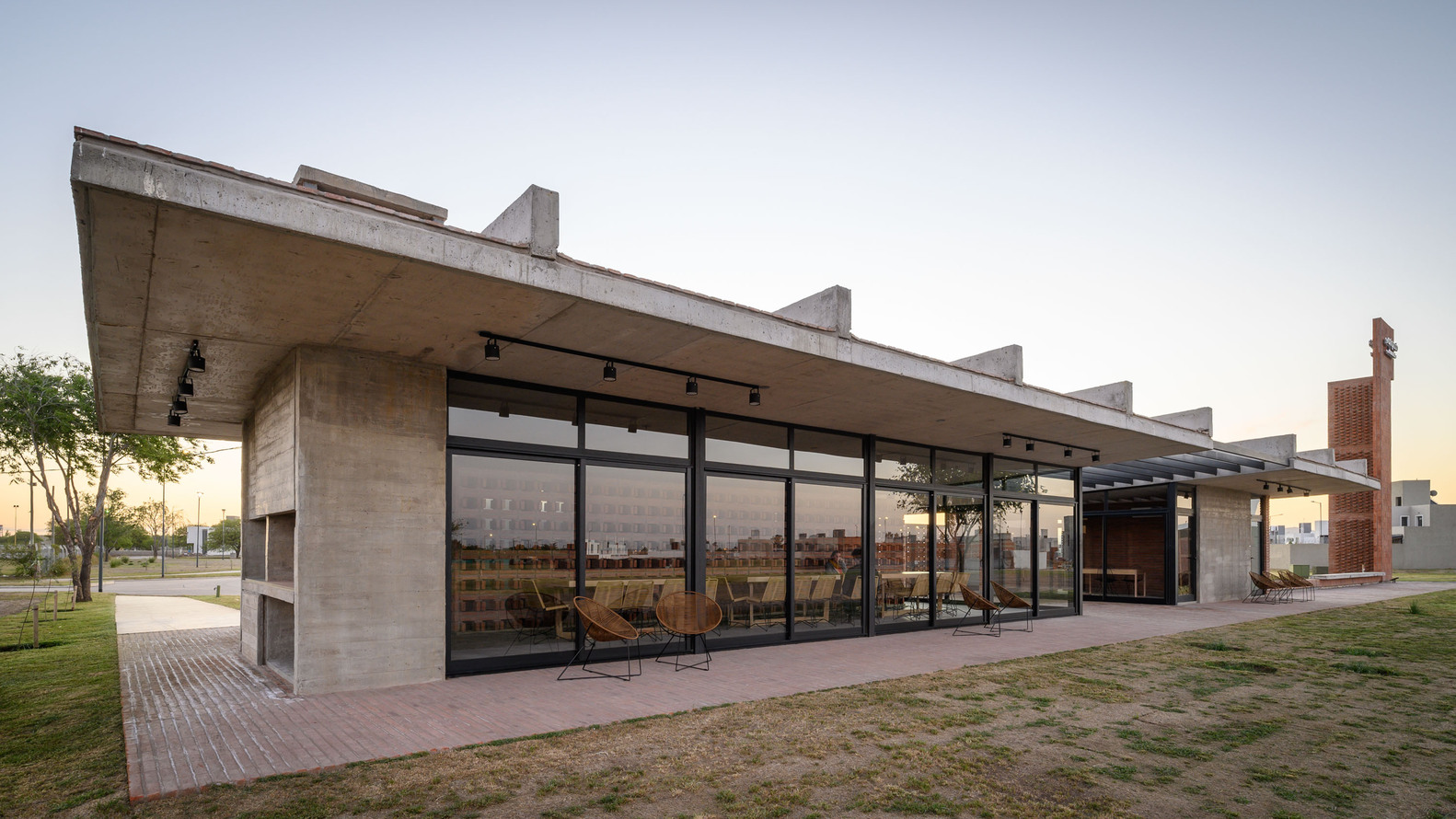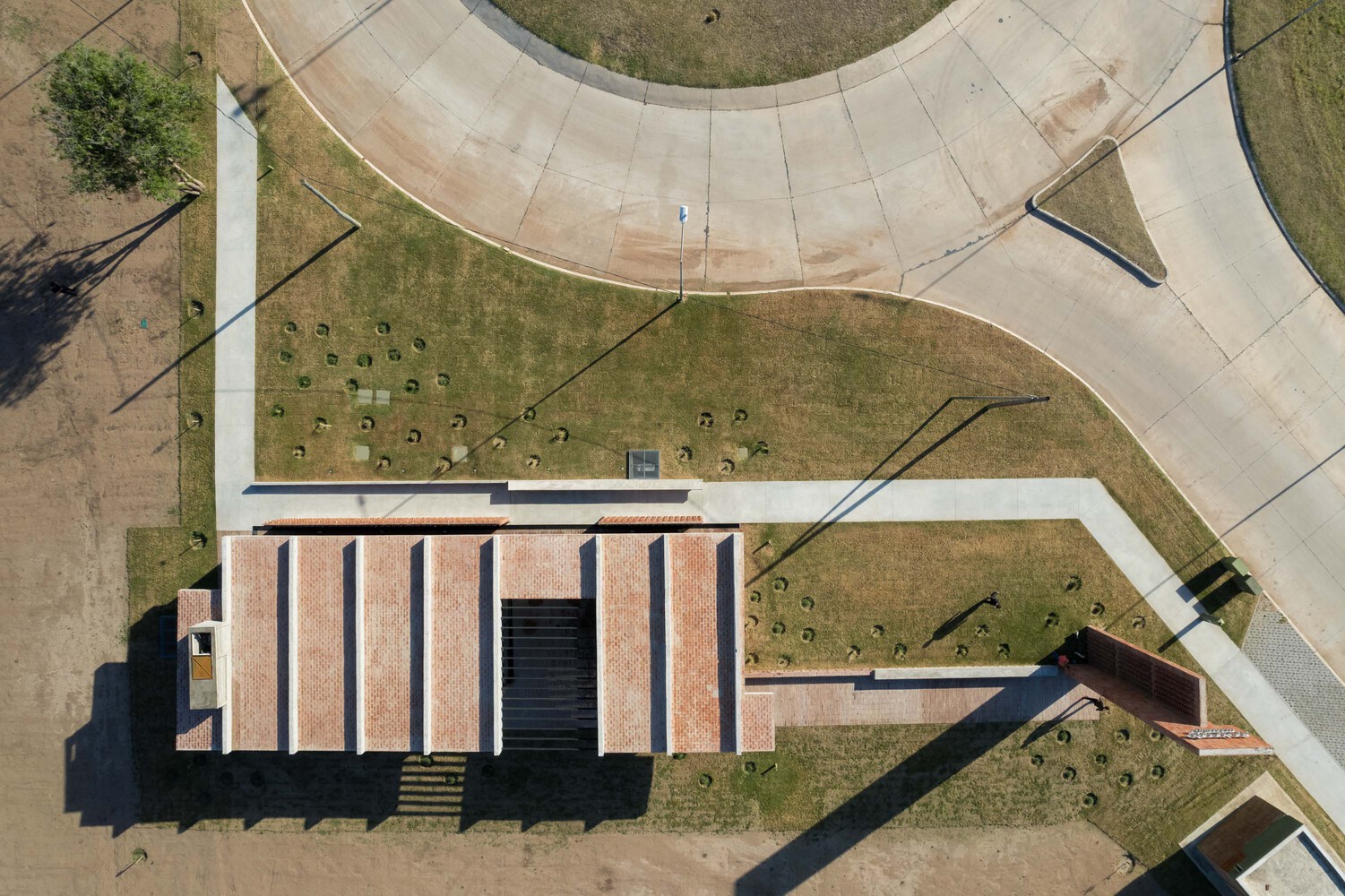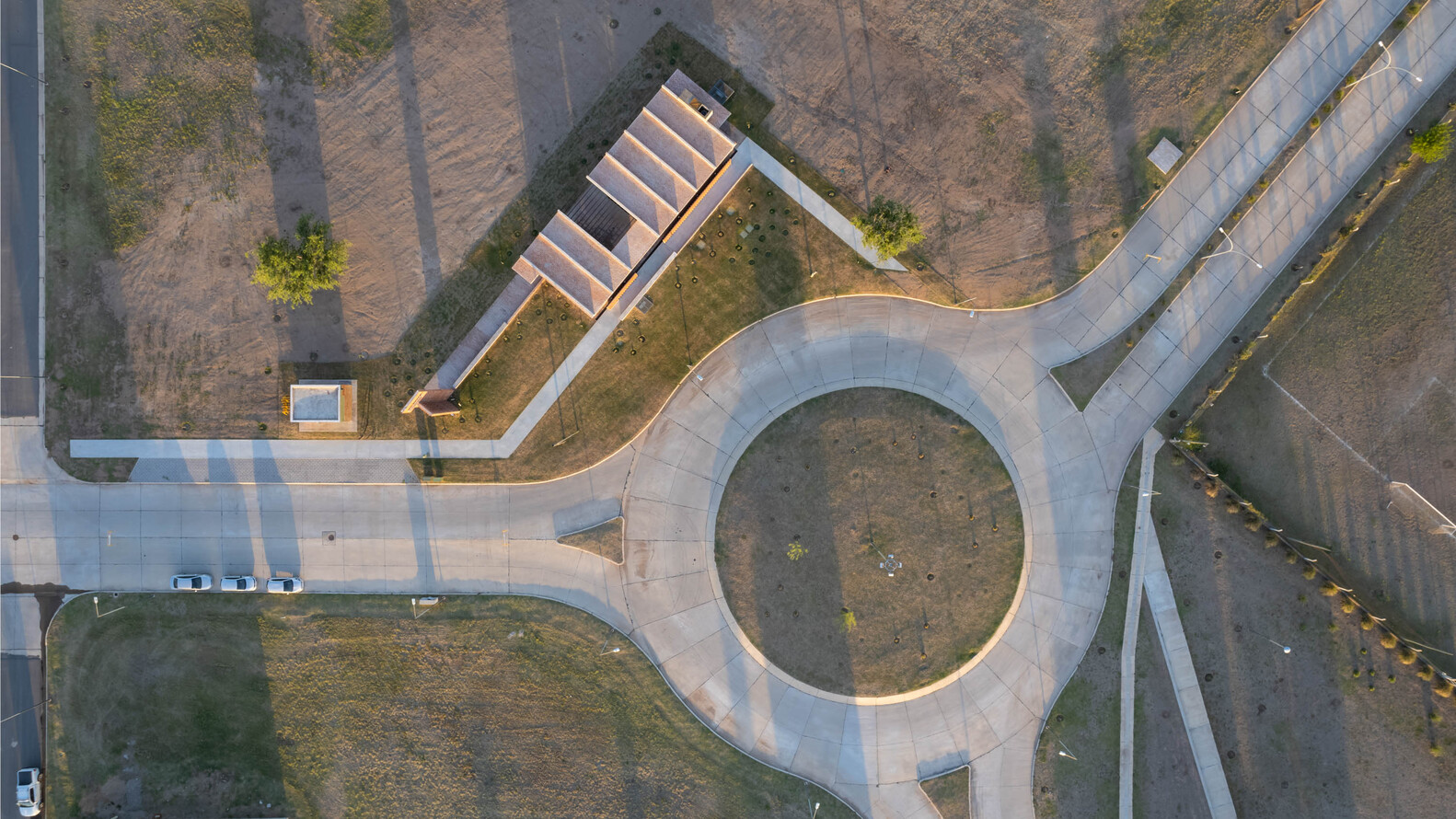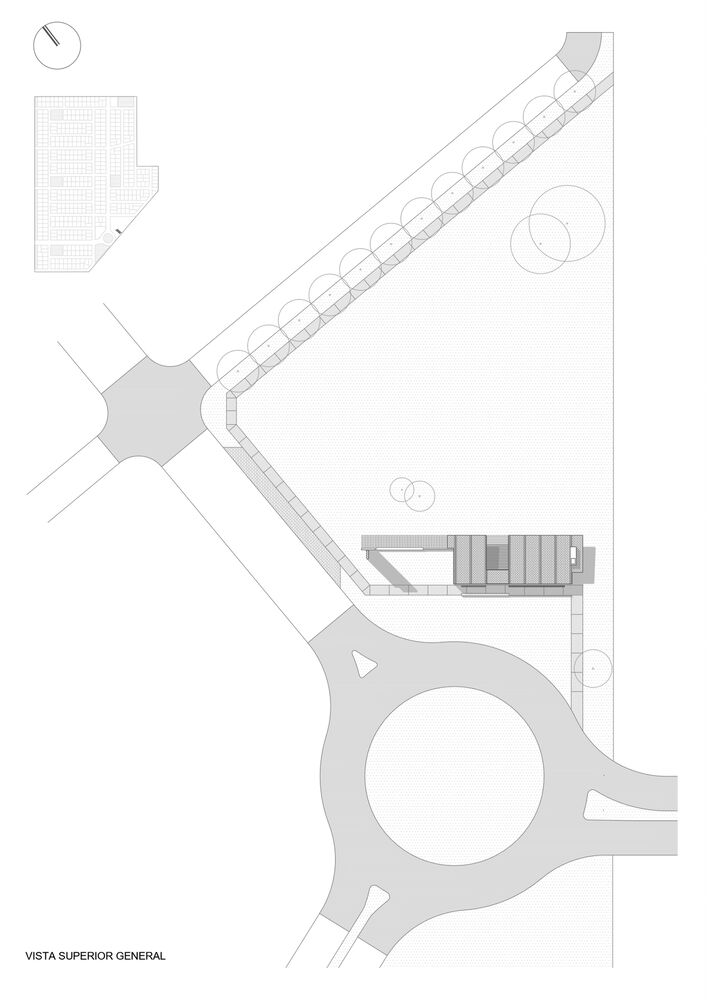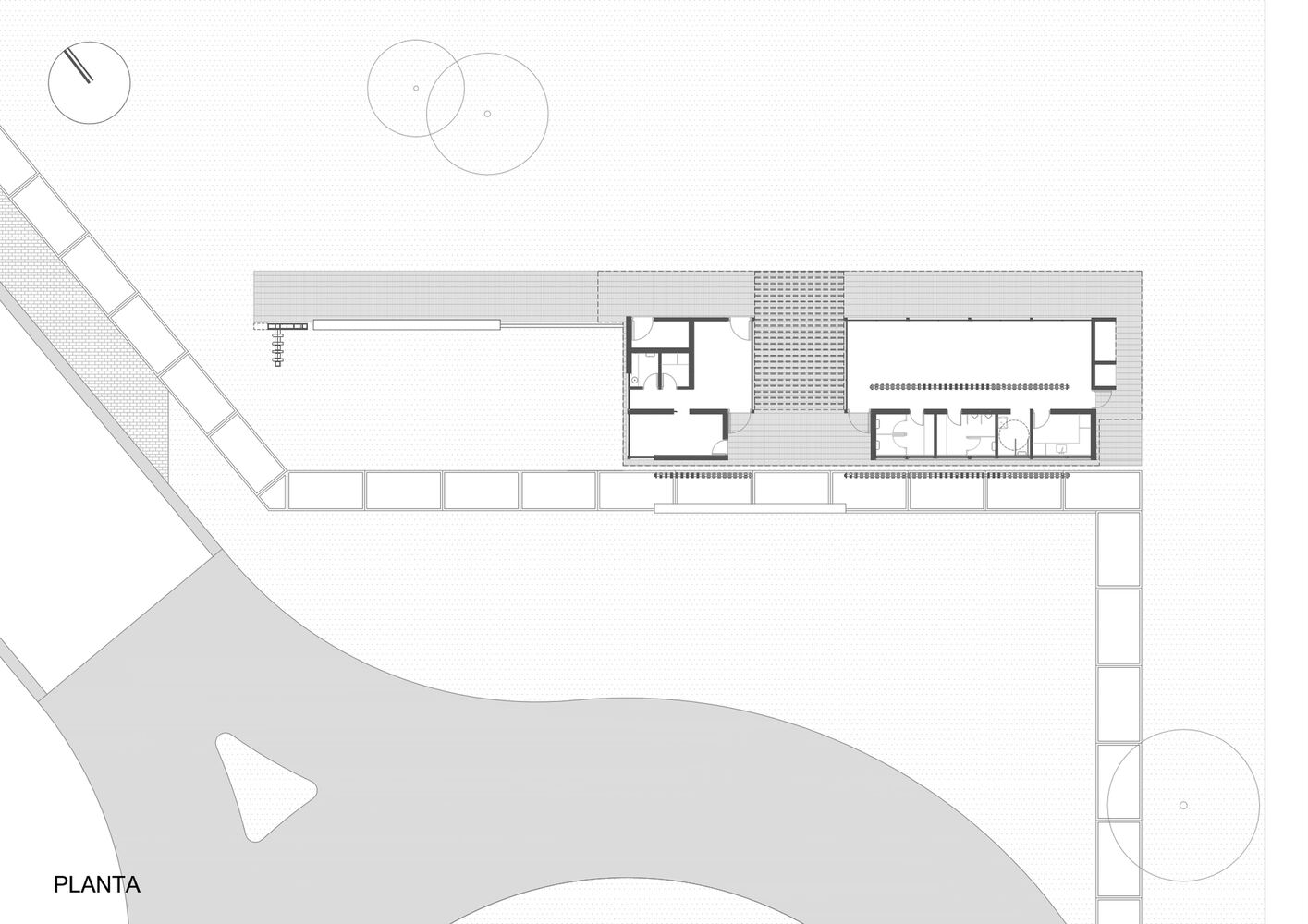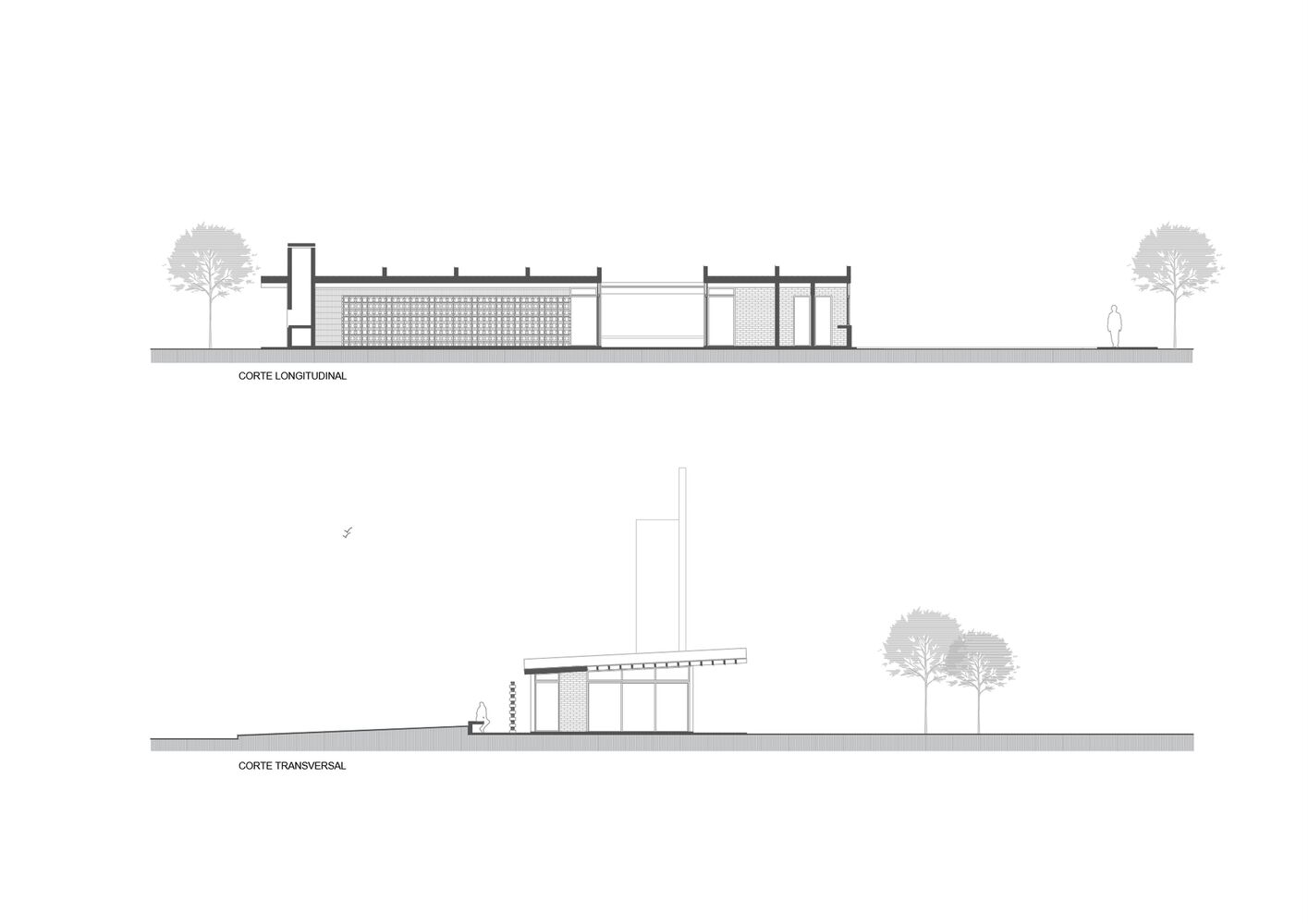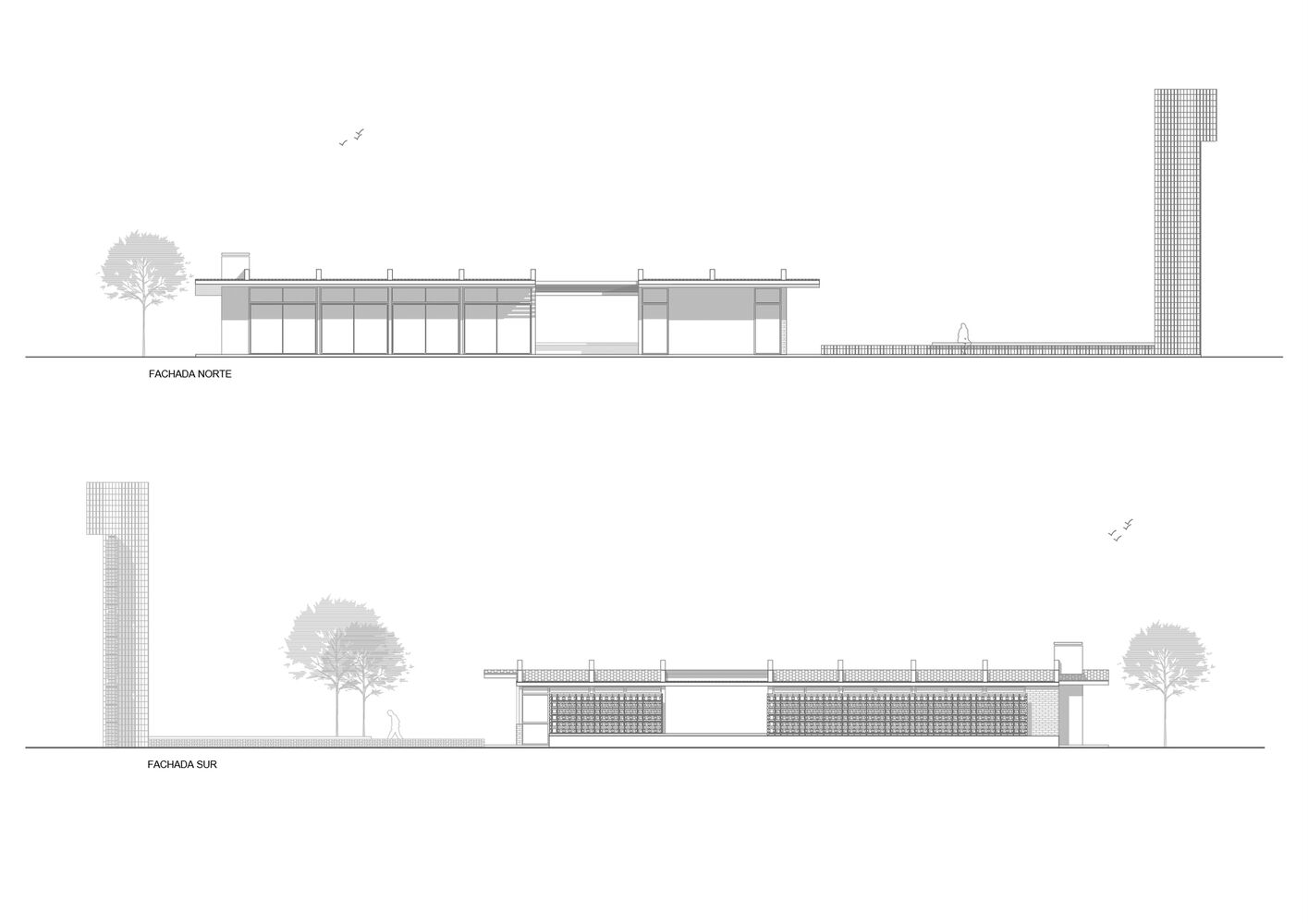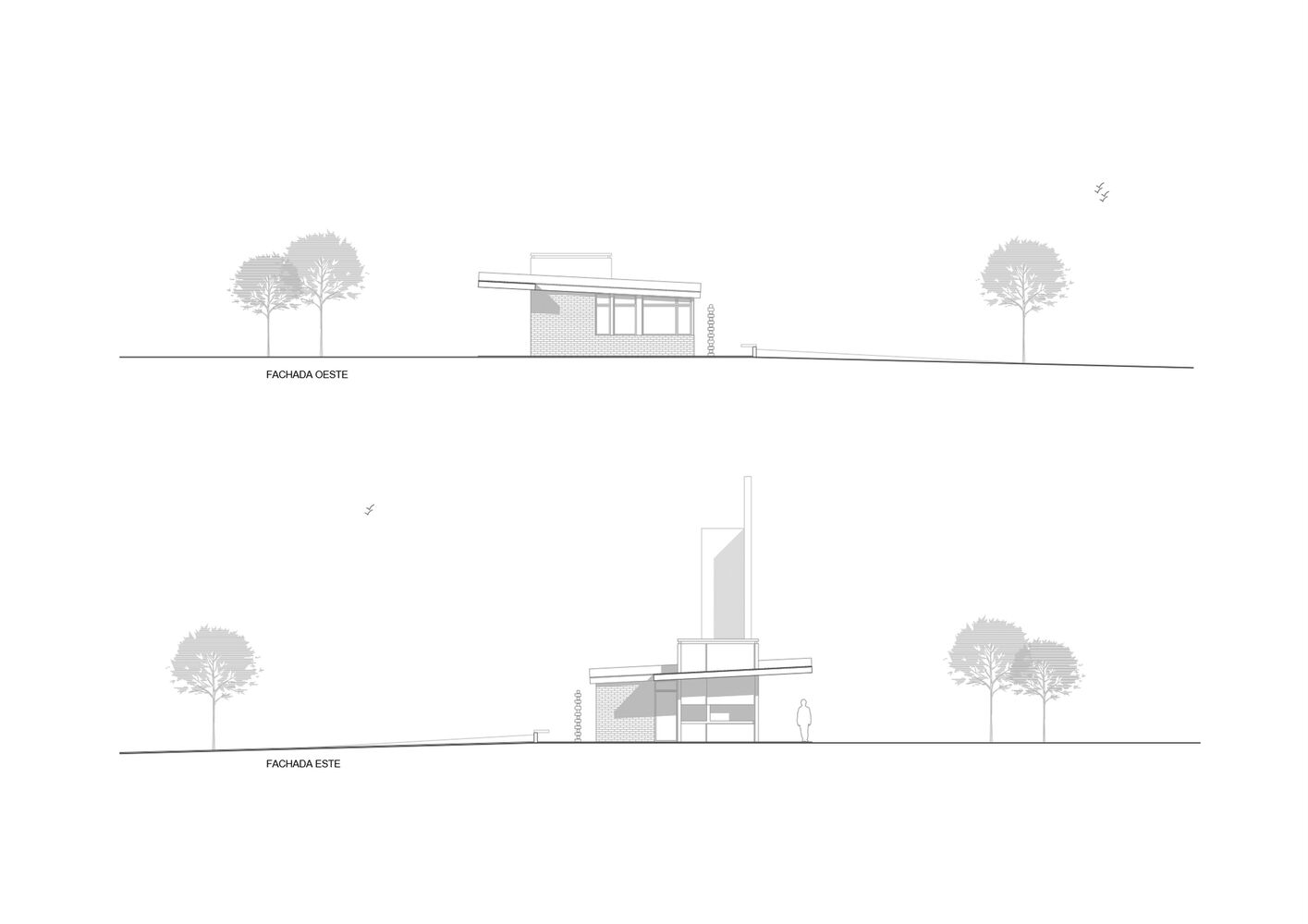 Urban Role within the Intervention Sector. Site / Situation. The building is located in a new development on the outskirts of the City of Cordoba, Argentina. This peripheral sector was, long ago, the center of industrial activities. The San Ignacio Community Center is a private proposal for a public space where the local community is responsible for the activities and the maintenance of the architecture. The building's main purpose is to activate social processes for community development. It was designed to promote social assemblies and the community´s participation in urban planning.

The community center is located on the main road with public transportation access. It's also part of the ecological route that seeks to bring nature closer to people. To encourage the community's identity, the building recovers the historical landscape during the industrial period. For this purpose, the building has been designed in remembrance of the old factory infrastructures such as industrial plants and water tanks that could be seen from large distances because of their height. This way, this building is recognized as a community reference and as a meeting place or a starting point.

The Recreational and Representative Program. This CC has been designed to accompany the evolutionary process of the community. A community that has been born from the commercialization and development of a real estate enterprise and that over time, through various actions, gains autonomy and starts to be managed by its neighbors. The building is conceived as a large shed with two covered sectors joined by a semi covered space. Each of these spaces initially has been planned to host two types of activities; a monitoring center with an office for the urban administration and a space for the entertainment of its neighbors. The building presents itself as an ornamental sculpture with a strong introverted interior.
from archdaily