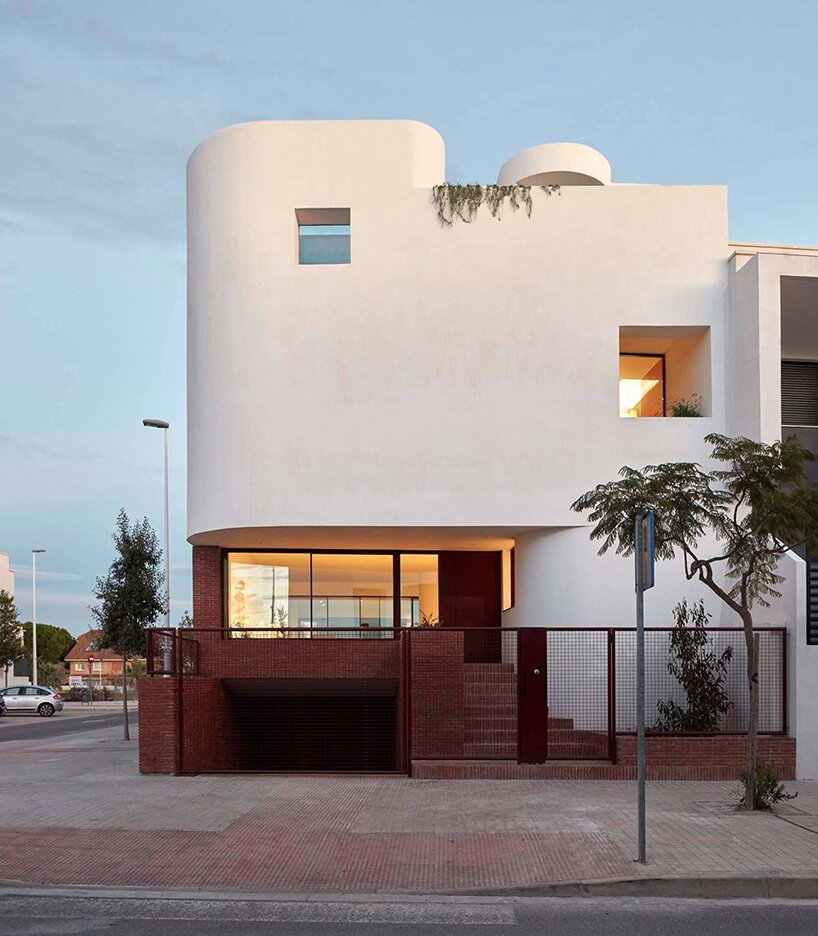 horma estudio-casa ΑΑ
스페인에 위치한 카사에이에이는 끌어안기와 밀어내기를 동시에 만들어 낸다. 정형화된 저층부 붉은색 벽돌은 도로로 부터 건물을 밀어내는 역활을 수행한다. 동시에 상부의 부드러운 곡선으로 만들어진 백색 스타코는 주변 시선과 동선을 부드럽게 끌어 안는다. 대조적인 건축양식을 하나로 구현하는 건축가의 숨은 솜씨가 탁월하다.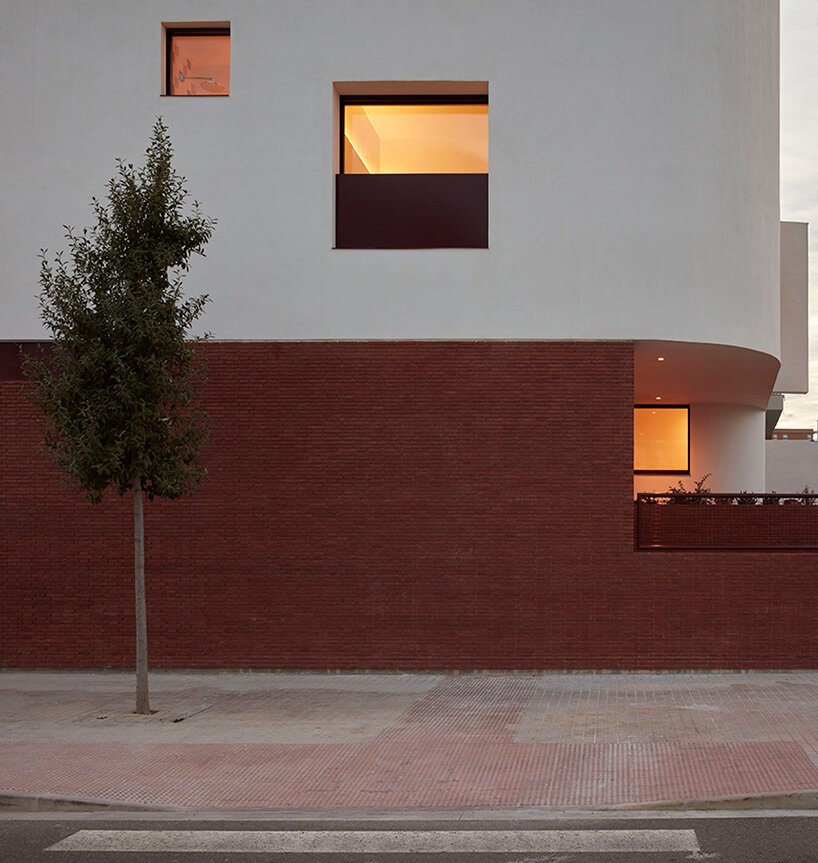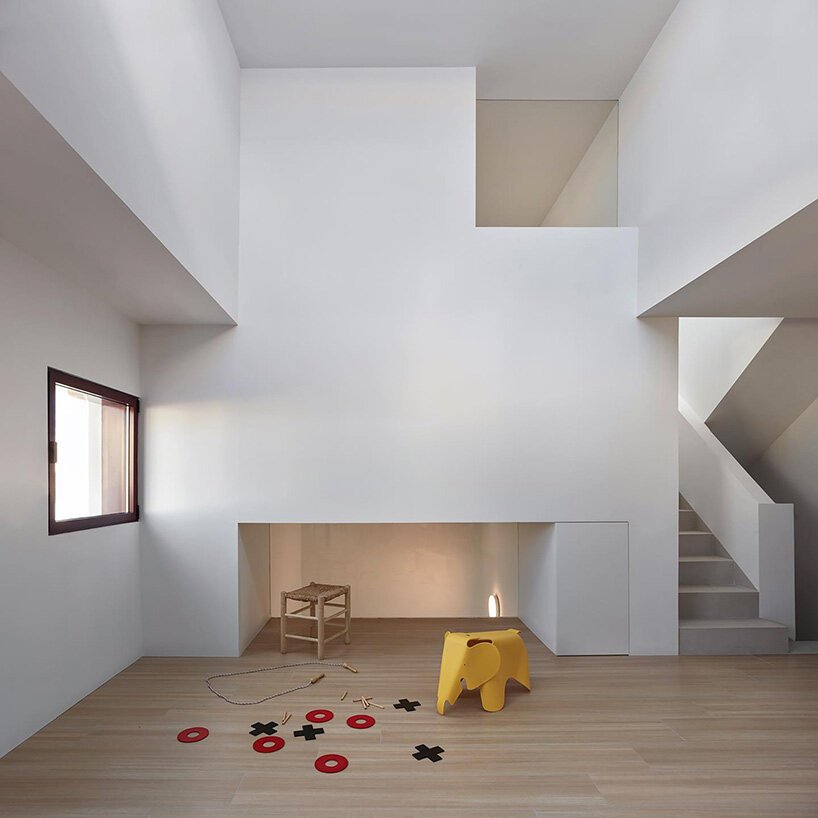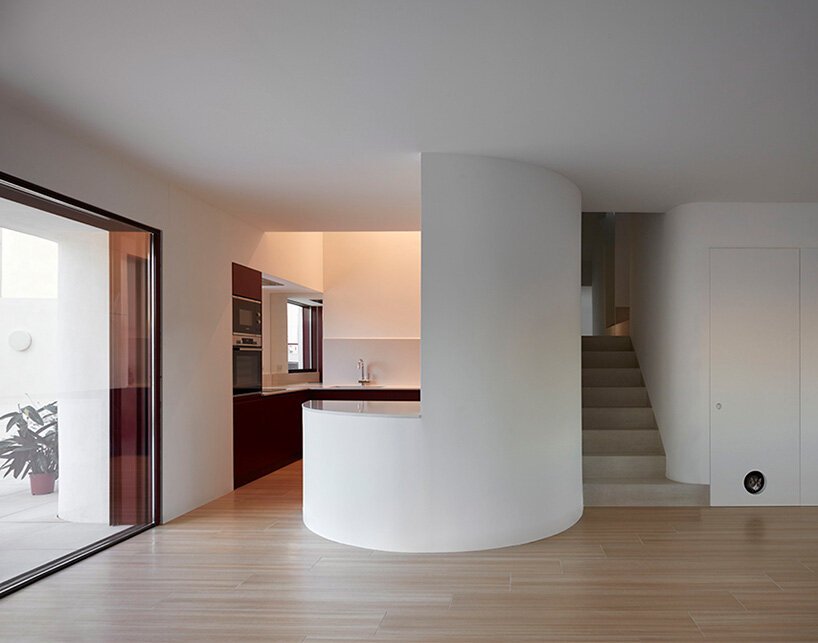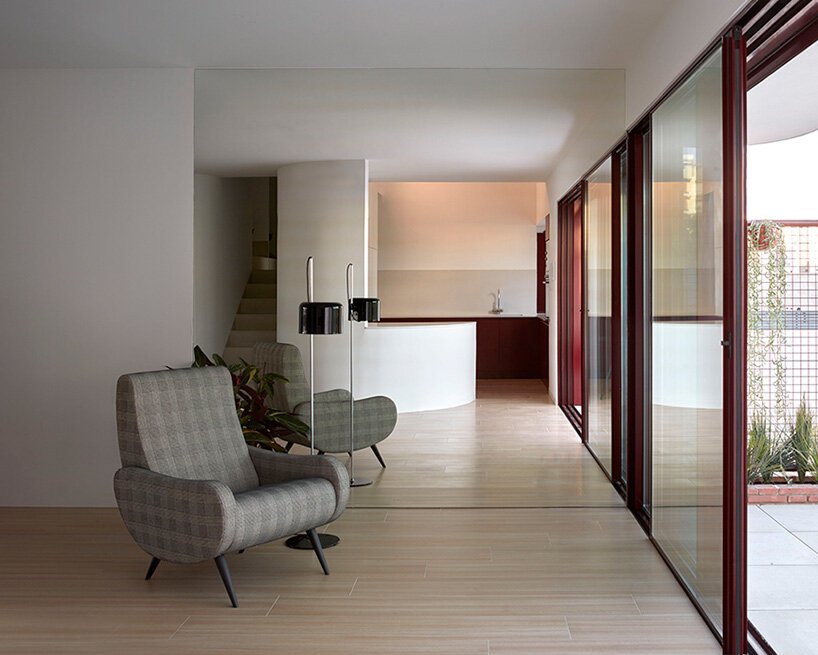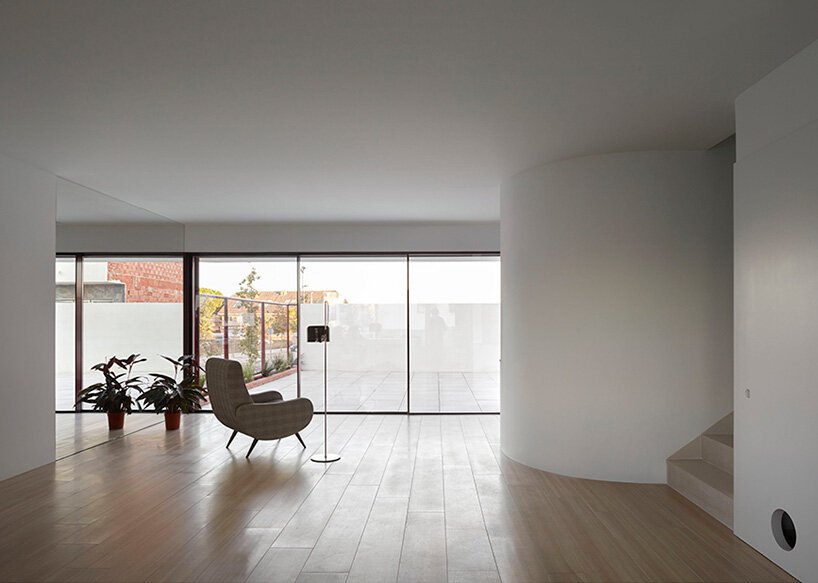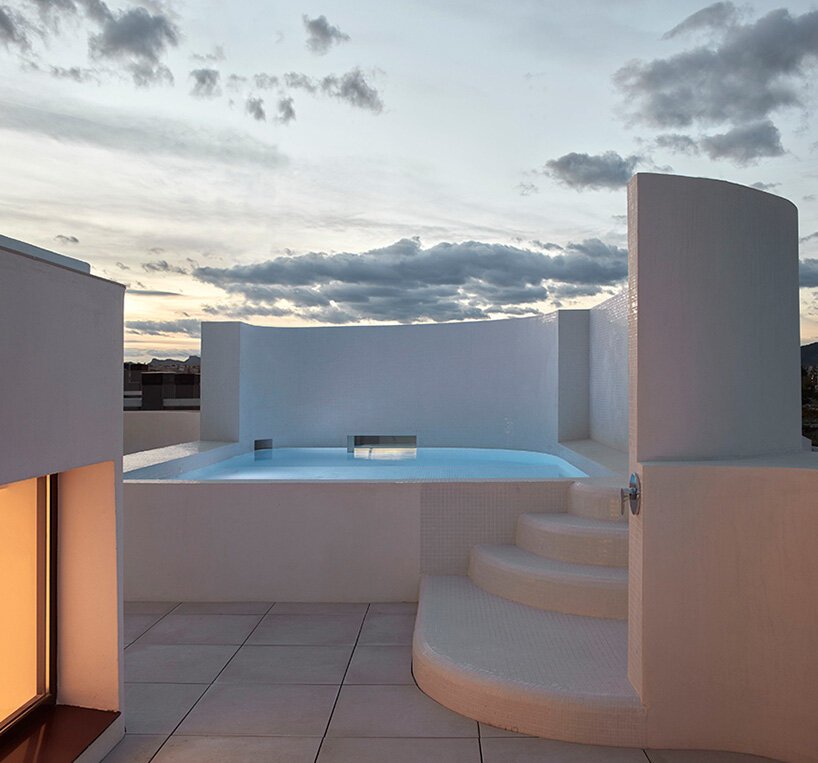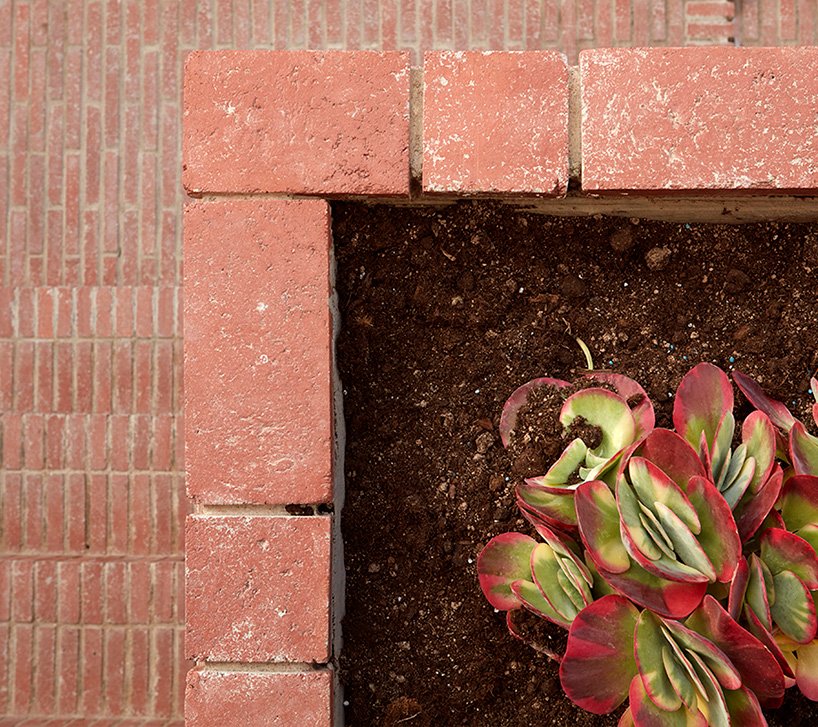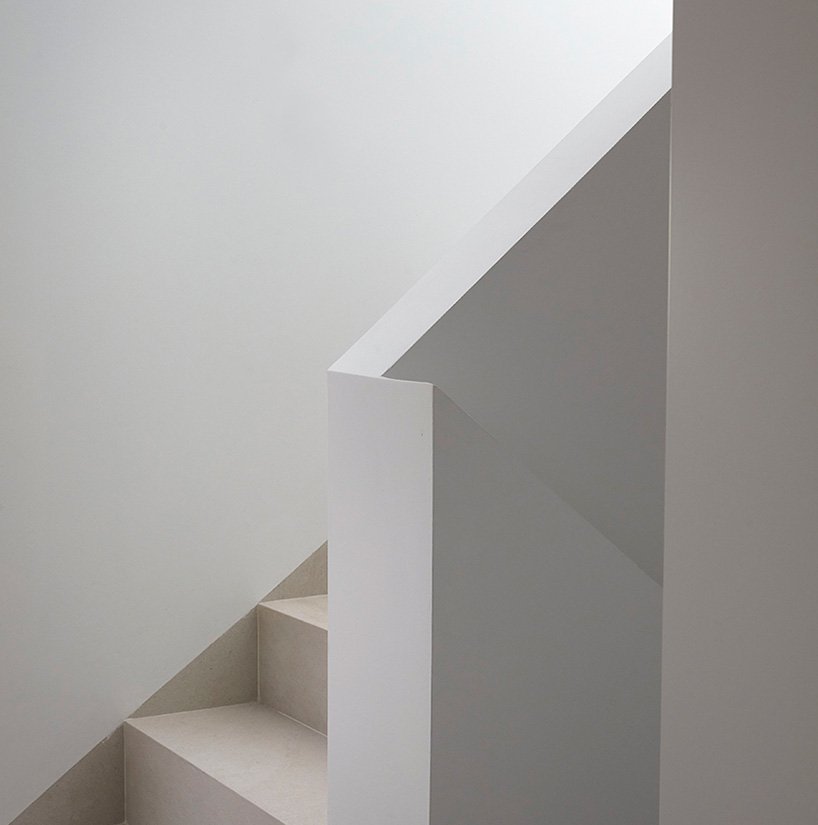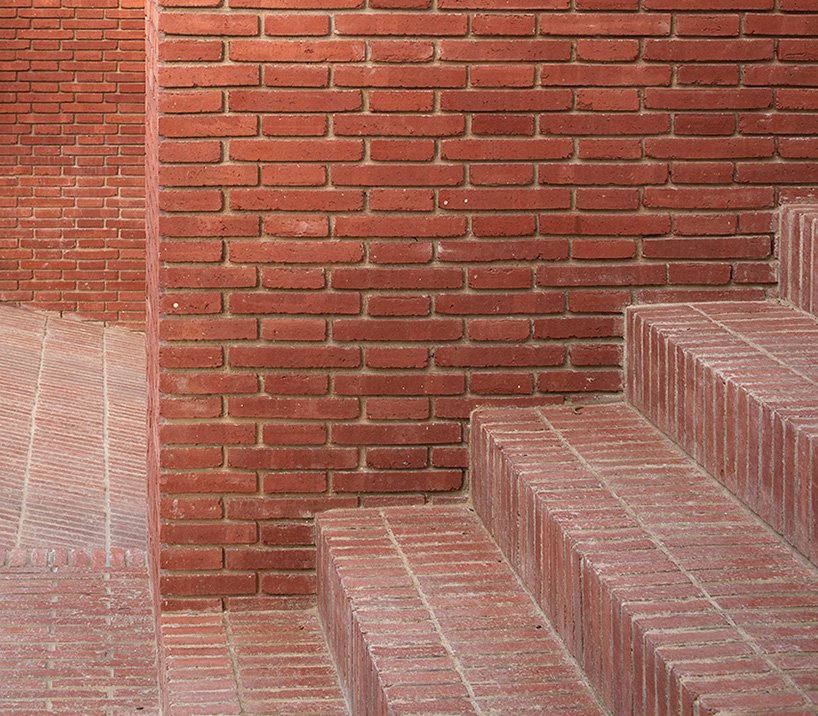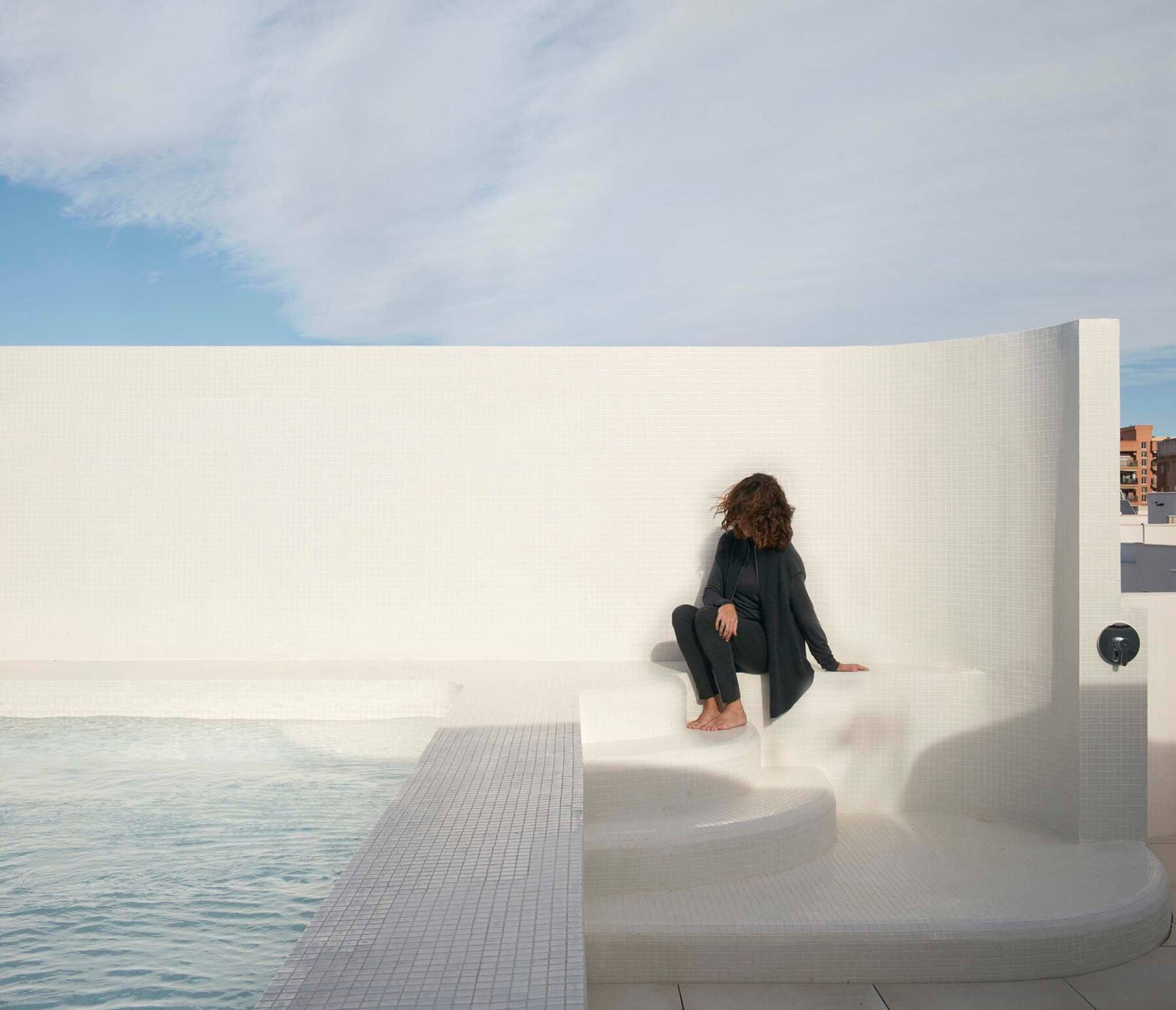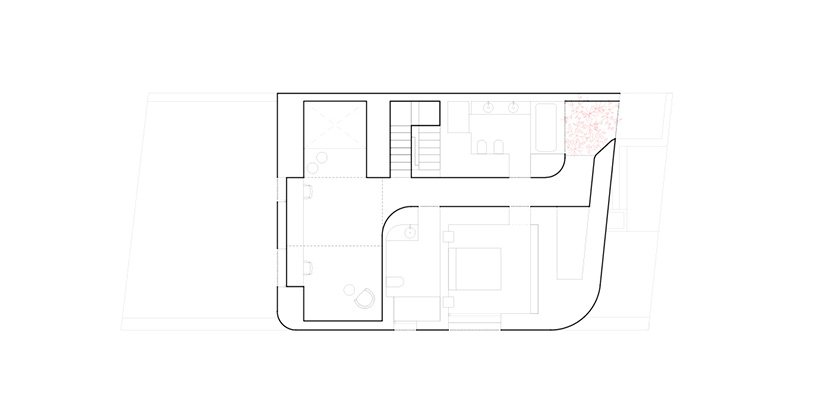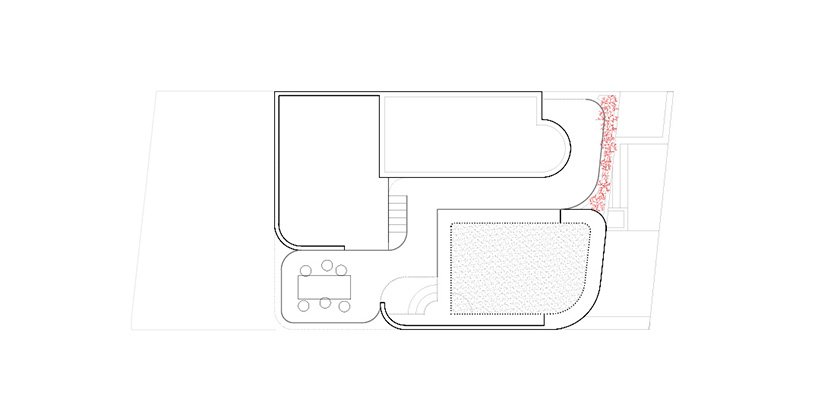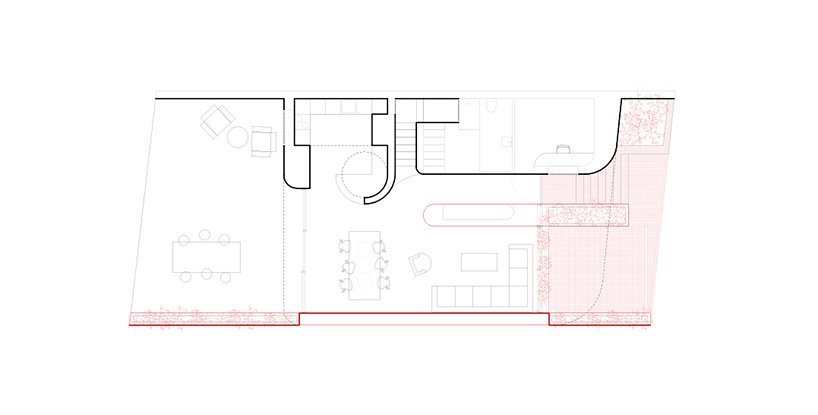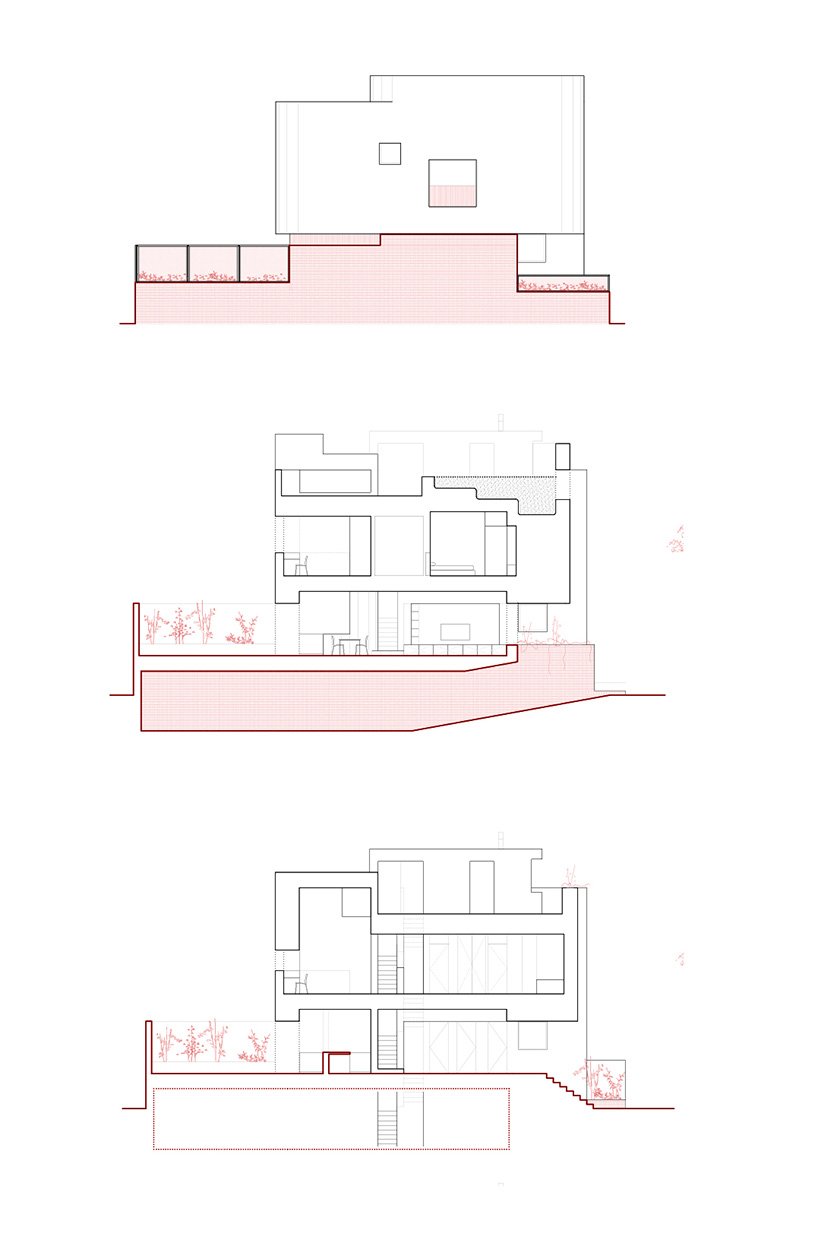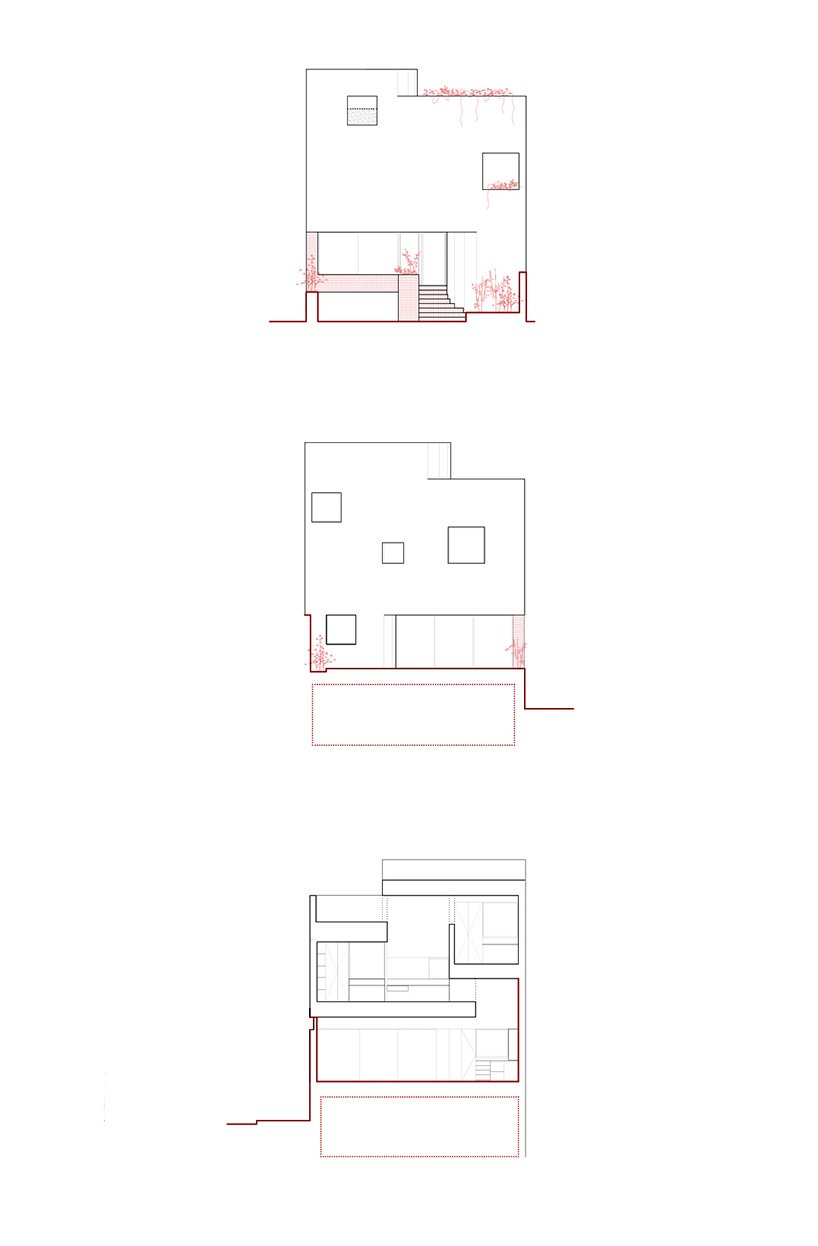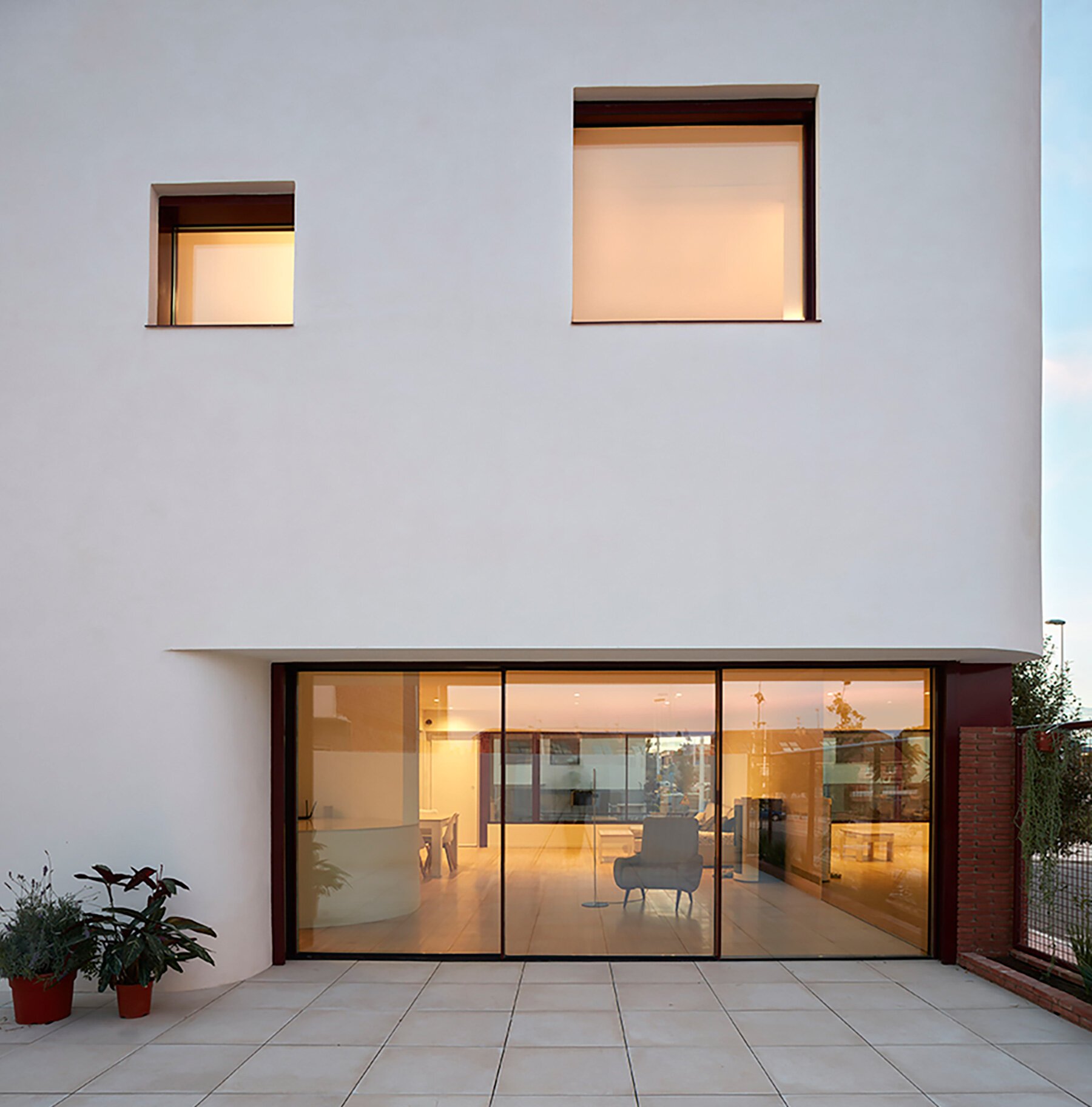 brick plinth contrasts with concrete curved mass in horma estudio's casa AA in spain

settled on the corner of a block in valencia, spain, 'casa AA' by horma estudio is clad in a brick plinth — featuring the basement and ground floor, on which it rises a smooth concrete curved volume. this volume takes shape as a continuous component and functions as the joint element of the two street façades of the dwelling. these two masses are contrasting in terms of color and texture, as a white smooth mass welcomes a rough orange-brown one.

upon entering the house by horma estudio, occupants face the daily space, including the living-dining-kitchen area, which takes shape as an open plan. the uses within are arranged in various curves and levels, while large sliding doors introduce the patio providing plenty of sunlight to penetrate the interior. the staircase leads the residents to the upper floor, featuring the private areas with sleeping and working rooms.

upstairs, multi sized square openings strategically puncture the façade in an attempt to maintain the privacy of the space. the roof takes shape as an entirely open area, where the inside of the extended curved volume nestles the pool. 'inside, the house does not obey pre-established orders, allowing the section to discover spaces and link them together to maintain natural light and the view always in movement,' says horma estudio.
from designboom