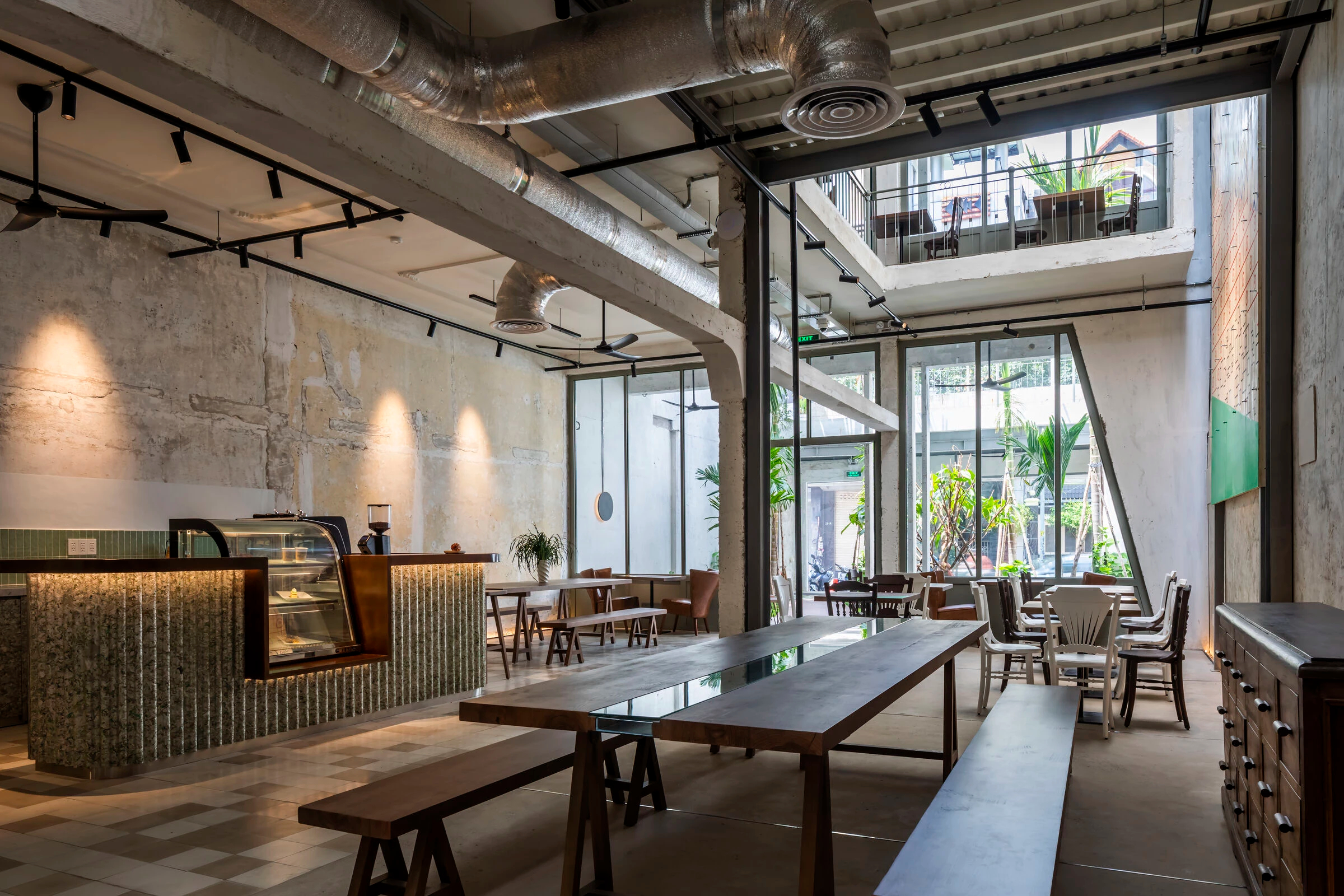 T3 Architects-the cocoa project cafe
베트남 사이공에 위치한 코코아 카페 작업은 50년대 모던니스트 빌라를 복원, 현재의 시간에 유효하도록 코코아와 패스트리를 생산하는 장소로 구현하였다. 지속가능한 건축의 목표는 모든 마감재를 철거한 맨얼굴의 노출콘크리트에서 시작된다. 테라초계단, 처마장식, 오래된 난간, 버티컬 콘크리트 루브르 및 라임 페인트등 다양한 요소가 결합되어 베트남의 원시적인 자연환경을 구현한다.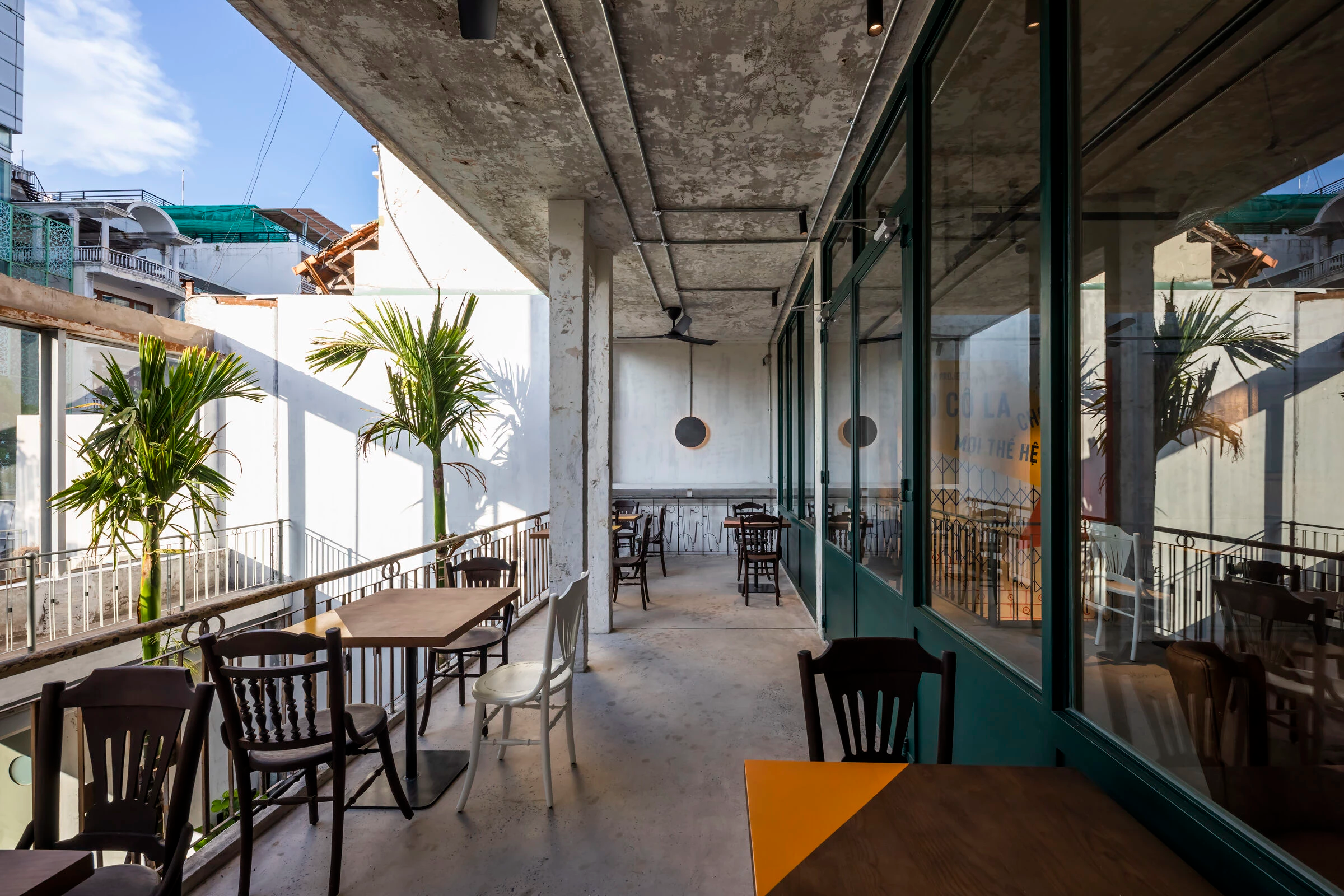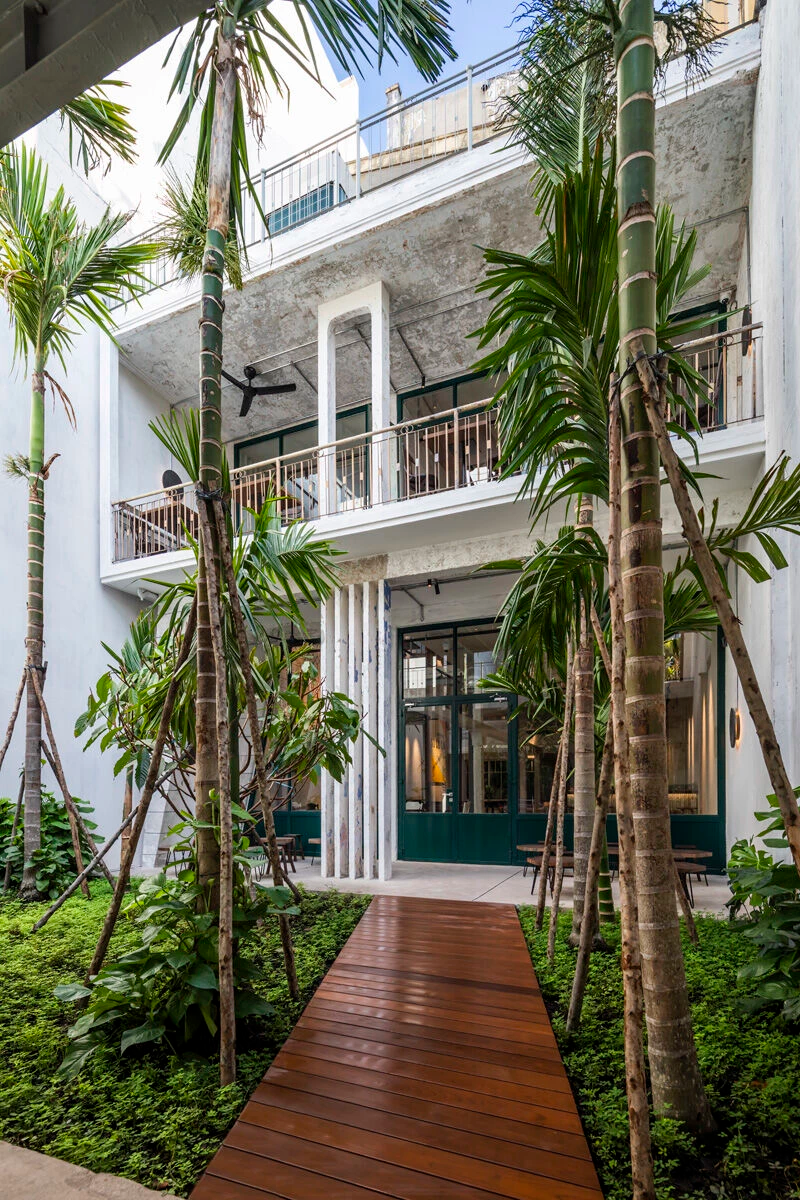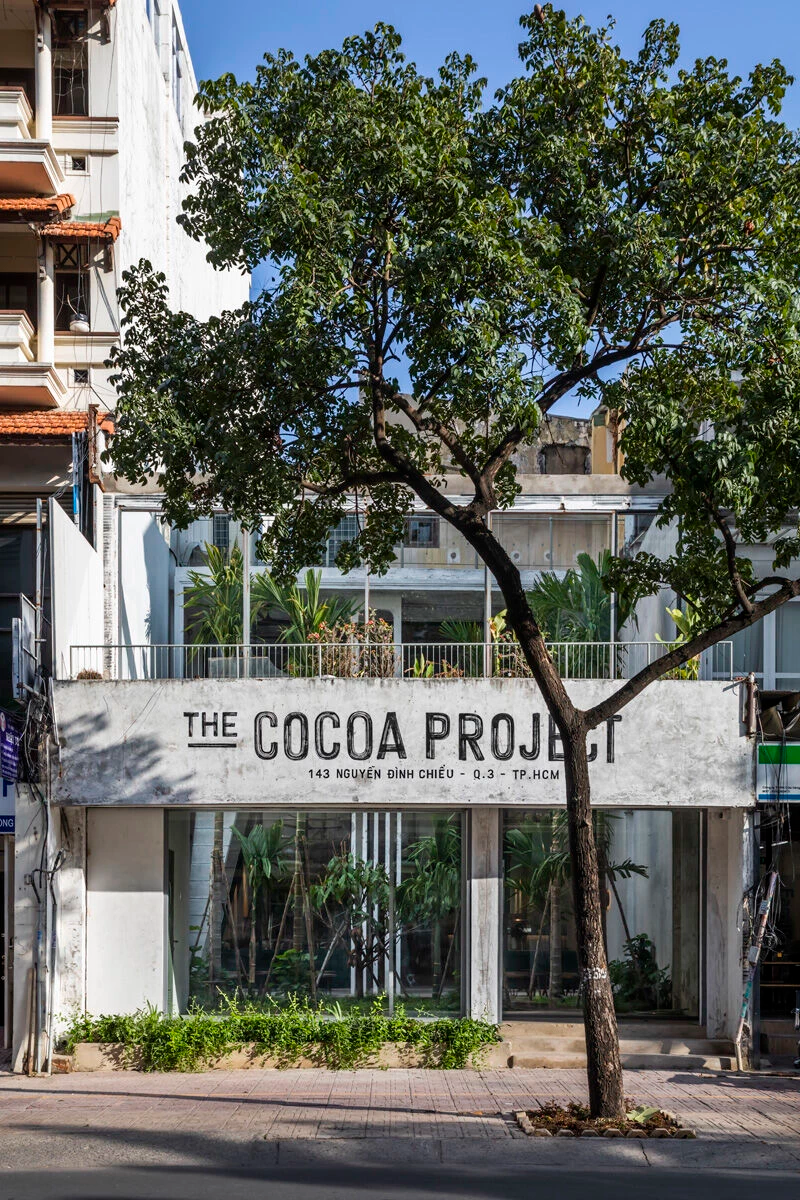 T3 Architects undertook the restoration of a 1950s modernist villa in Saigon to reconnect people with Vietnamese heritage and create a welcoming and fresh place dedicated to cocoa and pastry.

The design seeks to revive the existing structure by integrating sustainable architecture and sustainably sourced cacao chocolate trace.

Natural light was brought into the structure by breaking a few concrete slabs and creating a tropical garden. The structural details like the terrazzo staircase, cornices, old handrails, vertical concrete louvres and coat of lime paint were restored in their raw state, slowly unveiled layer by layer, reflecting the history and past of Saigon.

The architects chose to preserve the bare street façade after removing all the finishing. The wall provides a buffer and prevents noise from the adjoining street, offering a quaint garden for the café. Inspired by the farmer plantations of the Mekong Delta, the tropical garden incorporates palm trees and a productive cocoa tree as an emblem.

The design prioritized sustainability and preservation by minimising the use of new materials and sourcing and producing them locally. By using natural or low carbon materials like uncooked local cement tiles, solid wood furniture, lime painting and so on, the structure ensures good indoor air quality.

Rediscovering the raw aesthetic of the existing and establishing a bright and warm place, the project is an exemplary manifestation of Vietnamese heritage rejuvenation through an innovative frugal approach.
from archello