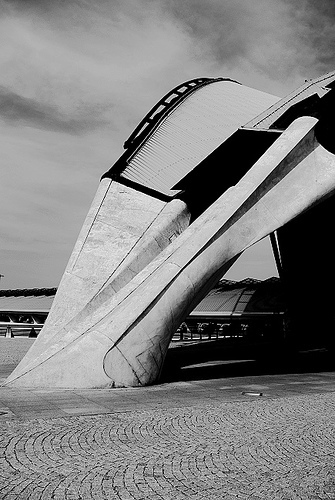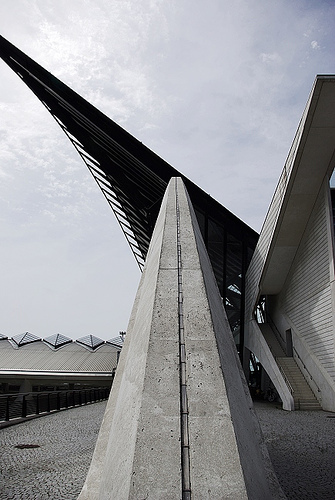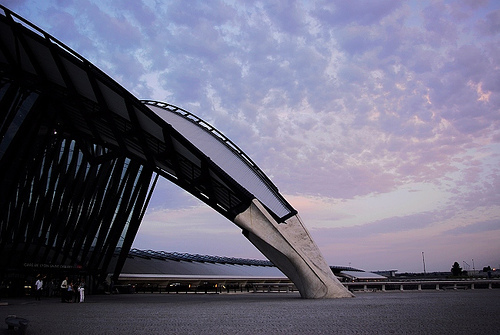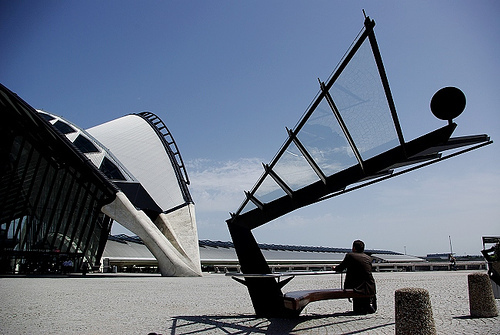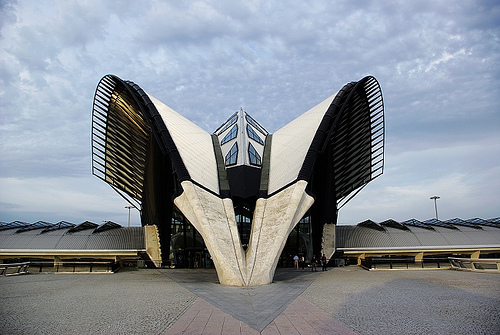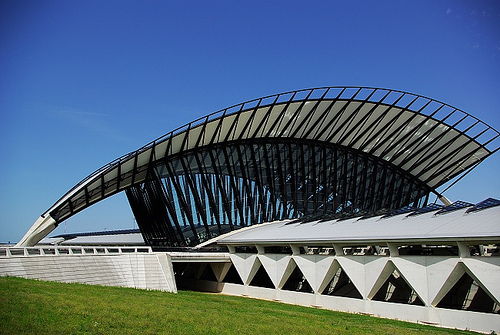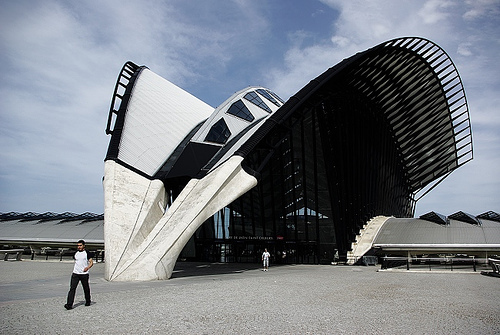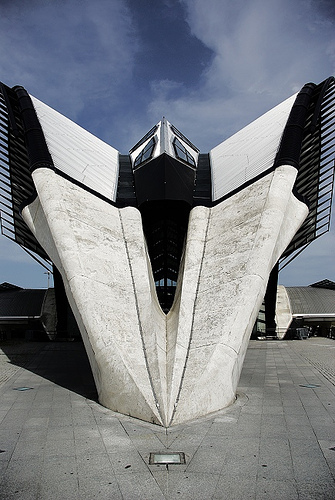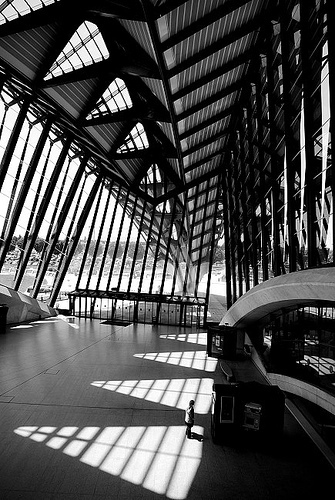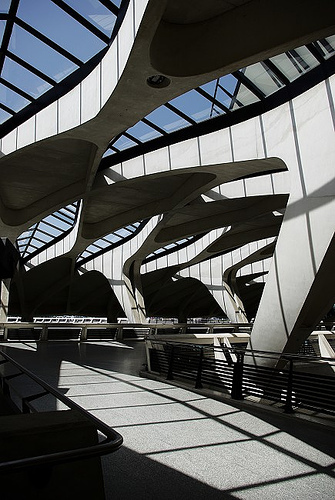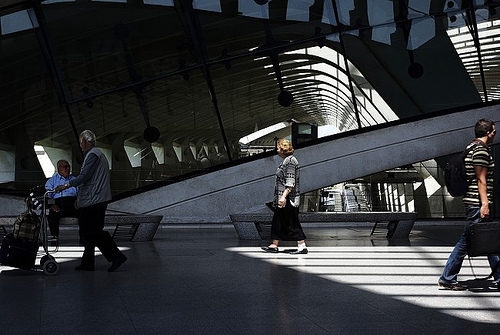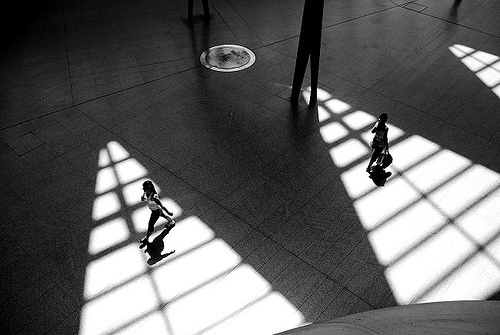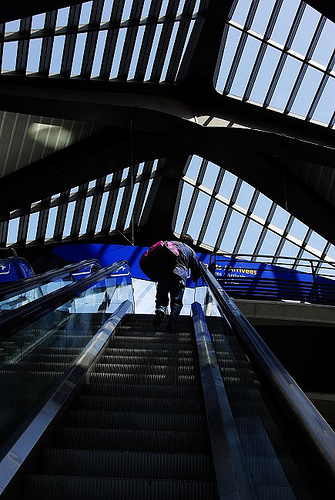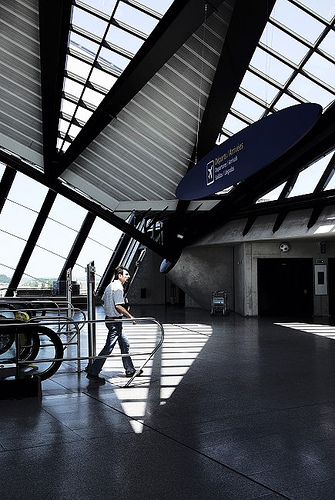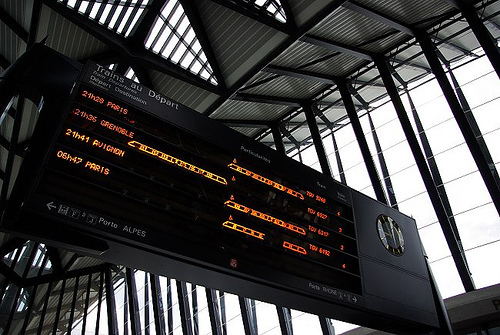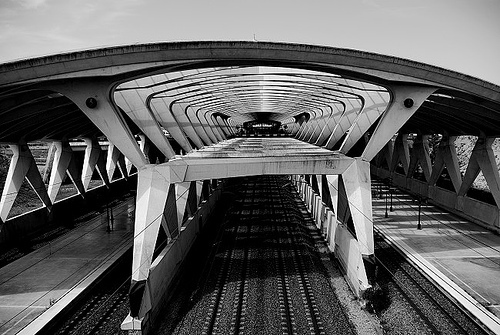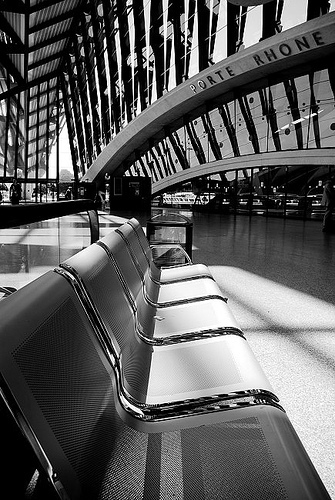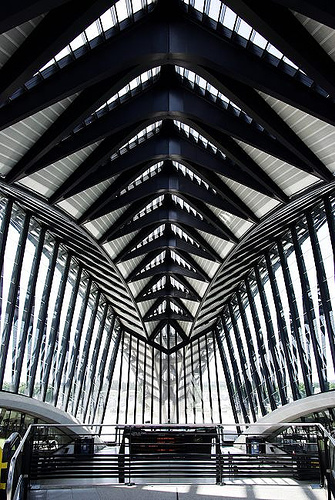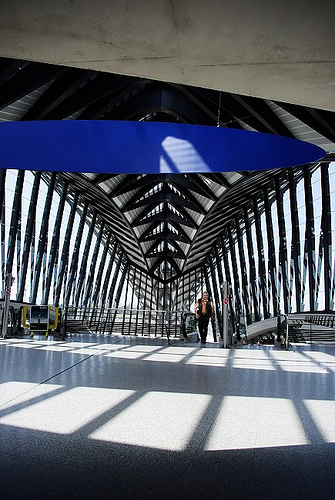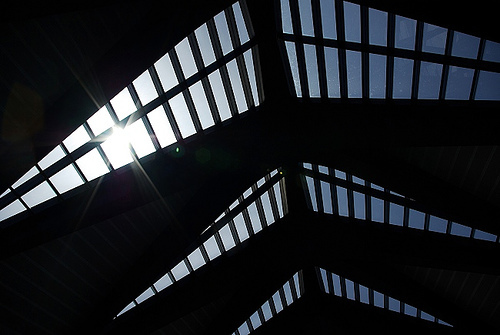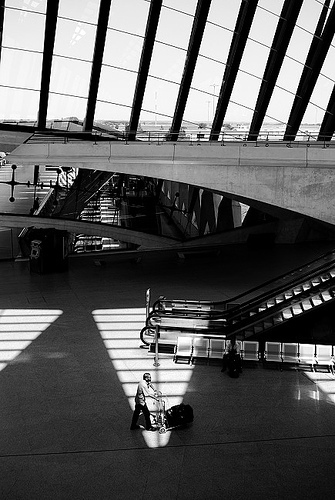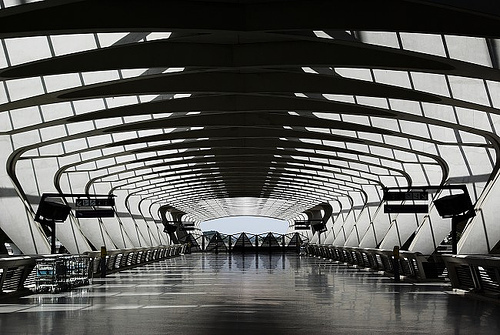 Santiago Calatrava _Gare de Saint-Exupéry TGV
Gare de Saint-Exupéry TGV (formerly Gare de Satolas) is a railway station near Lyon, France. This is a new station built to serve the TGV line from Paris to Marseille. It is situated 20km from Lyon city centre.
Saint-Exupéry station was designed by, cost 750 million Francs and opened on 3 July 1994, at the same as the high speed line to Saint-Marcel-lès-Valence. The building is mostly a combination of concrete and steel.
The station has six tracks laid in a cutting. The two central tracks are isolated to permit trains to traverse the station at full speed (300km/h). Both sets of two tracks have platforms 500m long. To the west, a small piece of land has been put aside for future expansion. Above the tracks, a 300m long passenger concourse gives easy access to the platforms and is equipped with several travelators.
The railway station is linked to Lyon's Saint-Exupéry Airport by a footbridge equipped with a travelator. This airport is historically the first to be served by a high speed station. Unfortunately, this proximity to the airport has not helped the station and it sees little use as passengers mainly use Lyon-Perrache and Lyon Part-Dieu.
Lack of interconnexion with Lyon's urban transport network is frequently cited for the station's low usage. The arrival of the LESLY express tram in 2009 might help this situation.