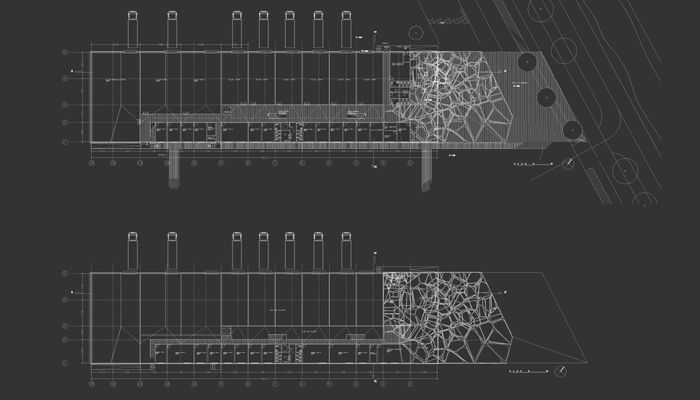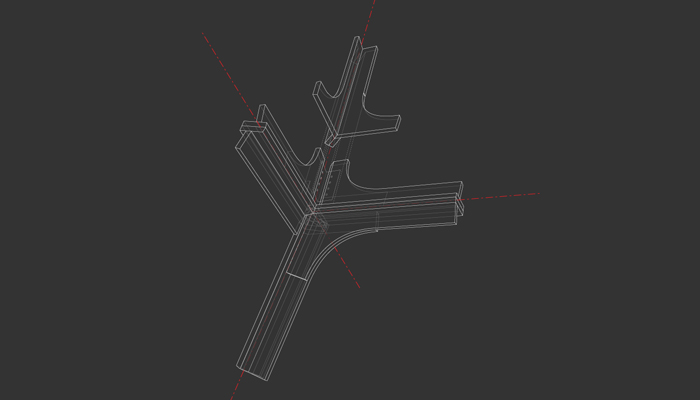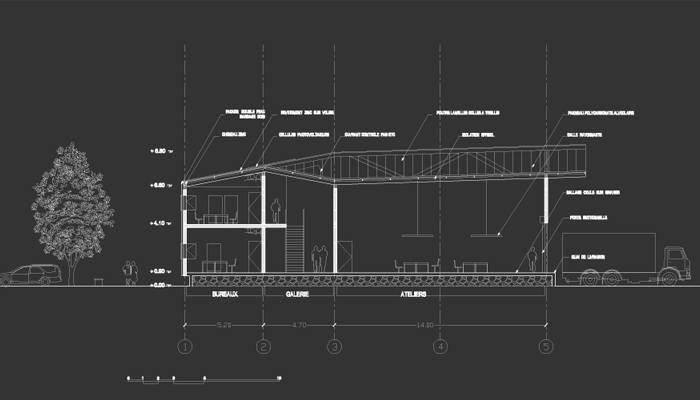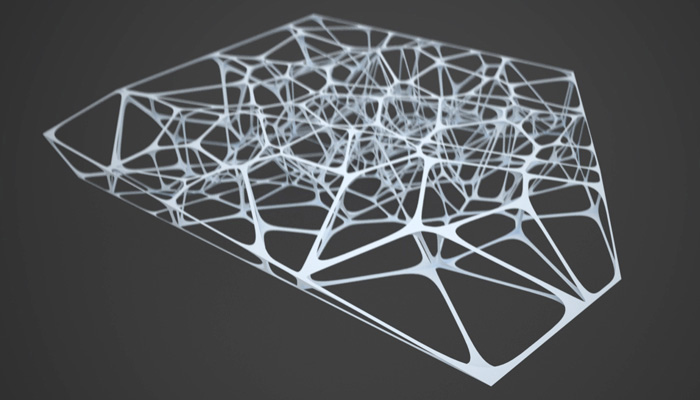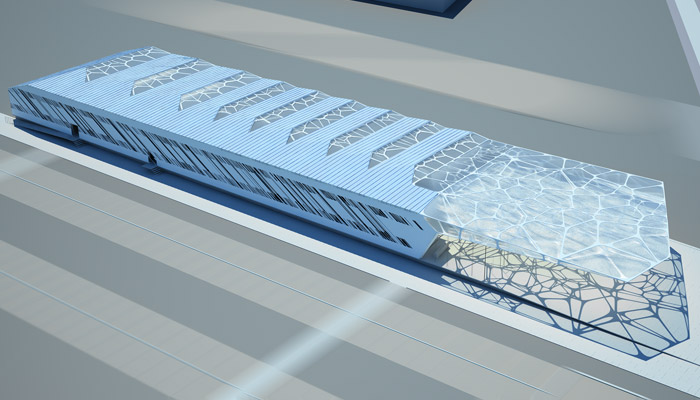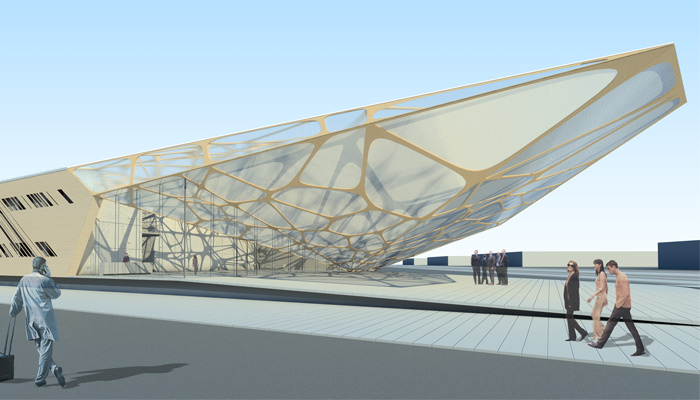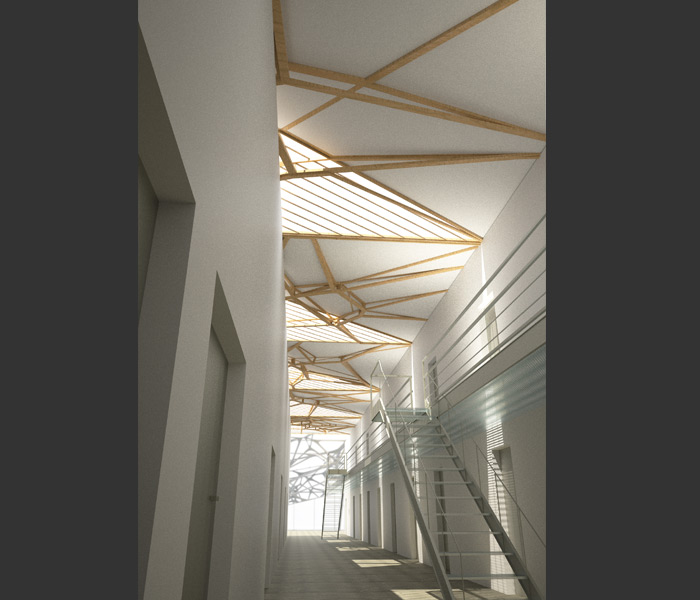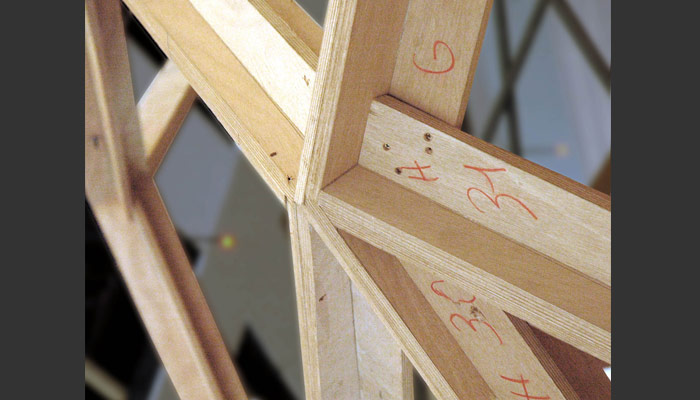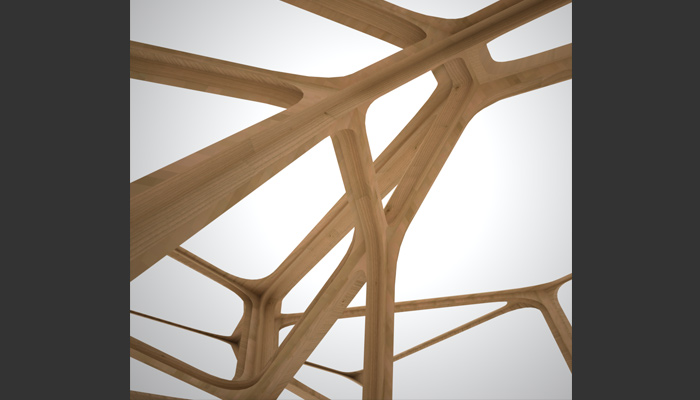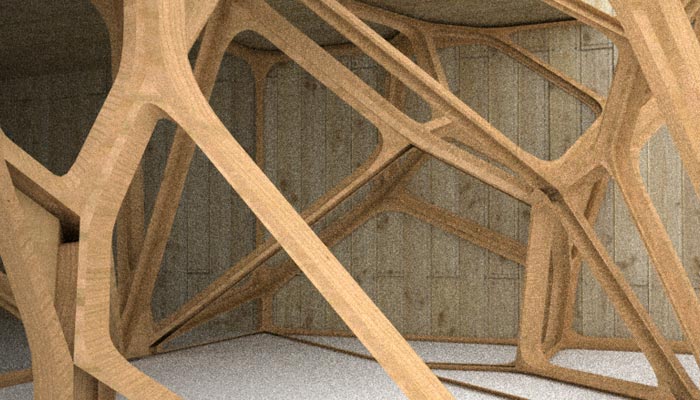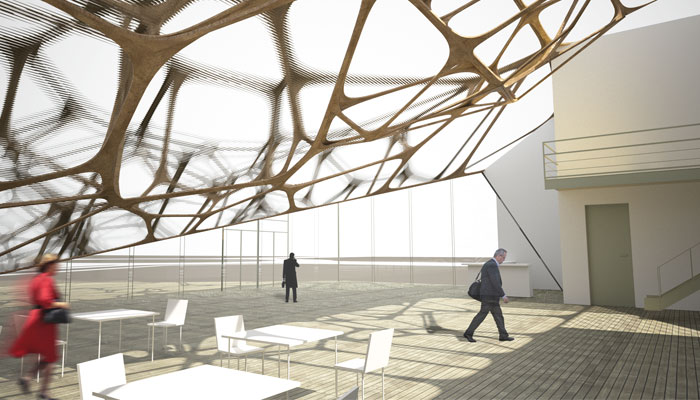 SERPRO _ TECHNOPOLE INNOVIA
Contest limited - Draft winner
2008

Website: Damparis
Owner: Community of Commons of Grand Dole
Surface: 2 500 m2
Amount of work: 2 700 000 € H.T.
Conception: SERERO Architects, (David Serero, Taichi Sunayama, Fabrice Zaini, Louisa Gouesnard, Jean Philippe Sanfourche, Yoichi Ozawa), BET: East Grand IOSIS

If the concepts of technology and nature have often been opposed, our project for the Technopole Innovia unlike trying to create a link between these elements, to reconcile the ideas of progress and sustainability, tradition and innovation. We designed a project with a strong identity implementing a traditional construction material, wood, whose performances have been greatly developed recently by changes in methods of calculation and analysis of structures. Our project shows these structural capacities, its aesthetic qualities in front cladding and flooring and its very good resistance to fire

A CELL STRUCTURE
The lobby at the end of this building is covered by a three-dimensional structure of wood products. He opens the building on the rest of Technopole, and marks its structural performance and its great lightness referring to the natural world and its intriguing simplicity. We are inspired by the nature and particularly of cell assemblies such as those found in soap bubbles to design a structure of great effectiveness. This structure is the result, unlike traditional methods of optimization and standardization, redundancy elements and a differentiation of their form to increase its overall strength.
We have developed a routine computer, a script, to generate an area composed of non-recurring and non-standards. The awning on the building despite its apparent irregularity is generated from simple geometric rules that are repeated several times. It is made from a node type of wood elements allowing for changing angles between these elements and an adjustment elements on the site.