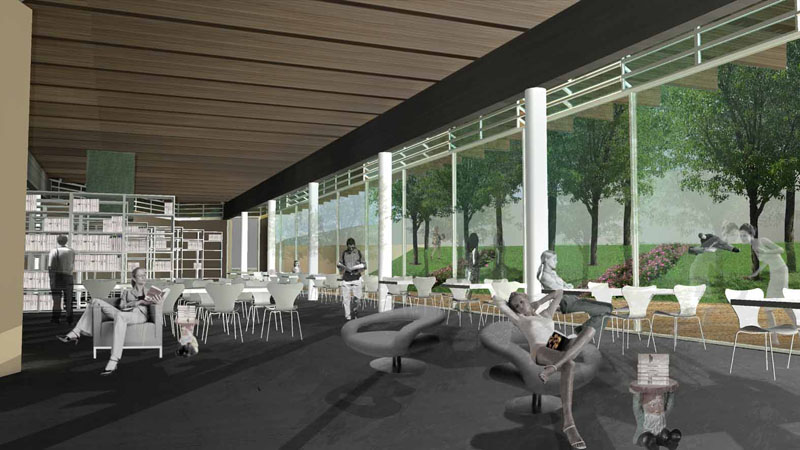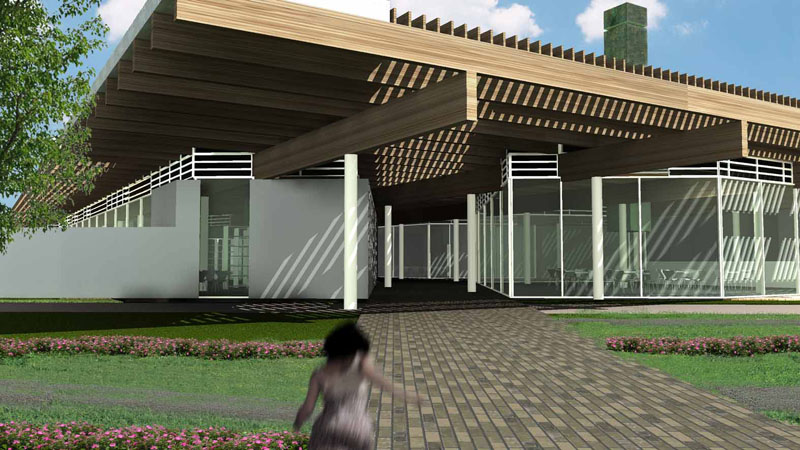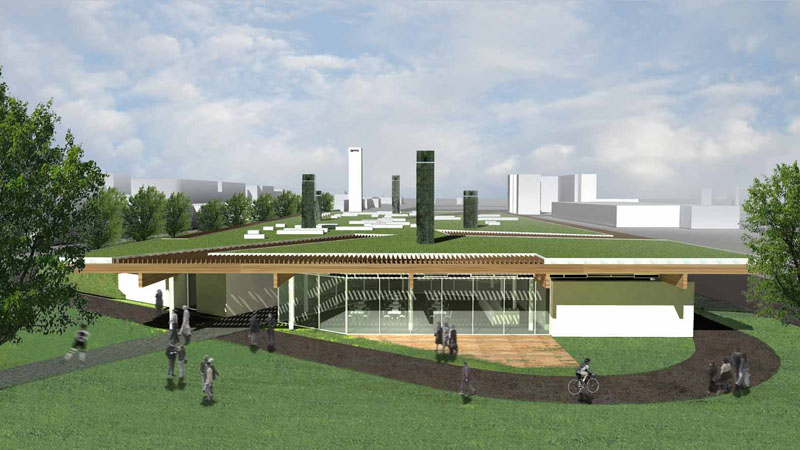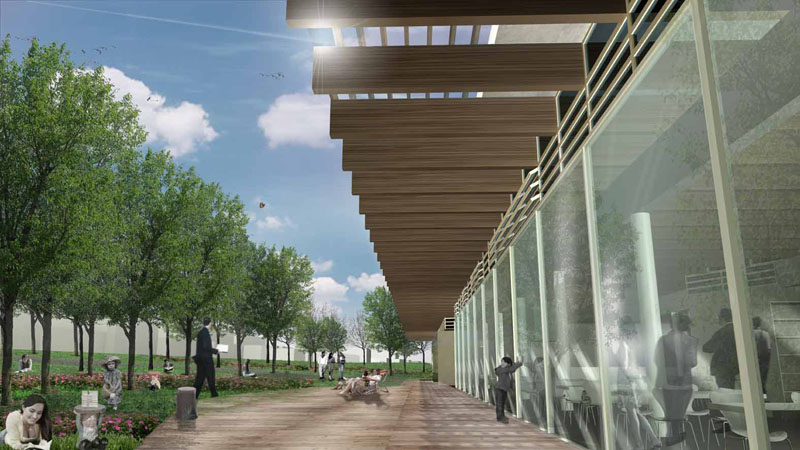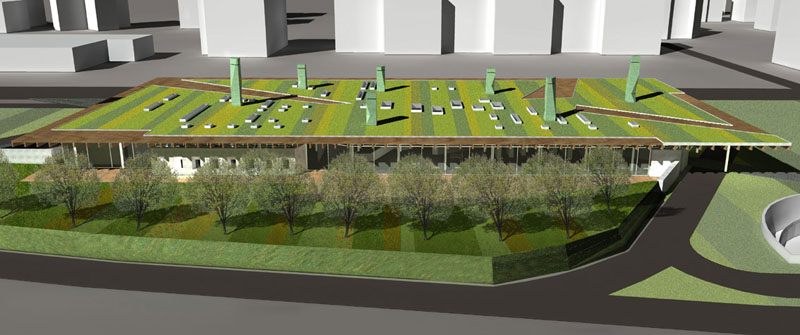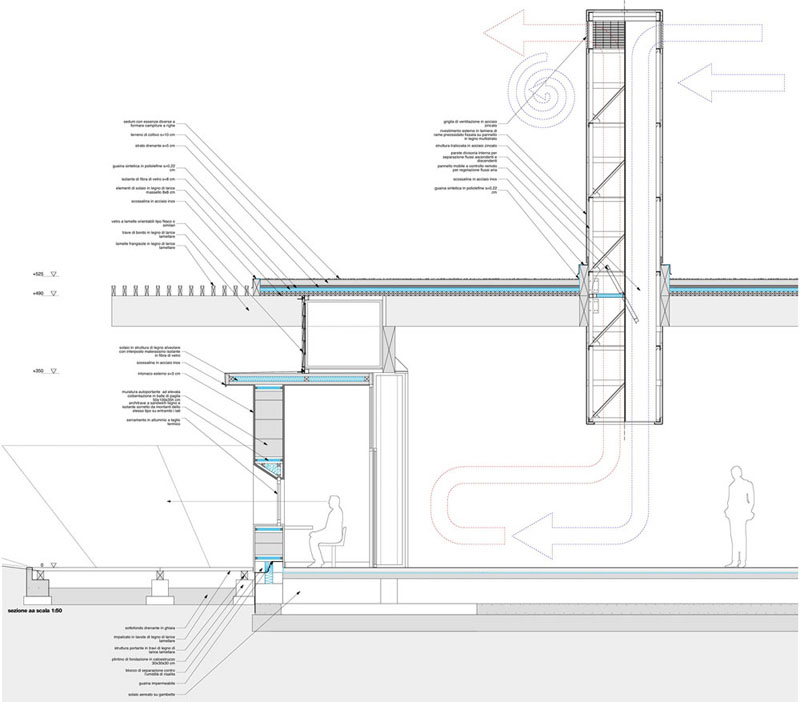 The planimetrica plate, on only one floor above ground, meets the requirement of a rational organization of the library and at the same time promotes the creation of a public space that reproduces the suggestion street pedestrian deck. The informal path between the two cities dense is absorbed by the new construction with the result to include pedestrian flows, directed towards the underpass of the railway within the new body building. This dynamic allows passersby a different approach and innovative with the library, to which you feel naturally attracted to, even if only driven by curiosity, and may win the typical threshold of fear that keeps people away from institutional buildings.
The library is not enclosed within a building, but through the road deck, bar, the garden, the library is in the city. The new building has no representation in the shape of its architecture, its symbolic value is in the way we relate to the context and nature. At the scale urban architecture is seminascosta from green; are the only emergency ventilation chimneys, prisms from simple deformation, coloured the night by a light that varies almost imperceptibly according to the energy balance of the building. The library is a symbol of itself: a symbol of knowledge, disclosure, breadth of views, intelligent use of resources; a sort of monument to the sustainability and culture of respect for the environment.
This library, built with laminated wooden structure with walls and padding in bales of straw, which uses natural ventilation systems, responds to the specific characteristics of ecocompatibiltà, sustainability, energy efficiency, capacity of thermal and acoustic insulation and cost that ' Administration wish and therefore represents the symbol, the monument. It reinforces also the principle of the centrality of users, who find library services and environmental well-being, guaranteed by the adoption of passive strategies and plant engineering to improve the overall energy performance of the building, and have finished strongly to characterize l ' image of the building, widening, rather than restricting the ability of expression through the integration of innovative technological elements and qualifying.