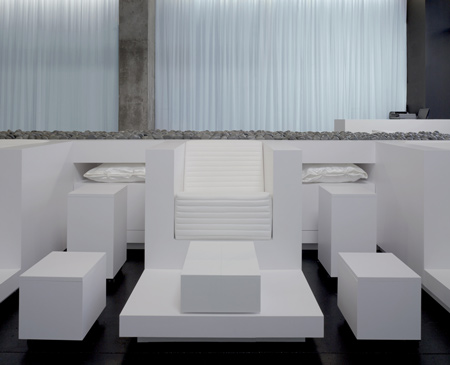 지친 직장인과 도시인을 위한 공간이 아닐까 싶습니다.
우리나라에도 이렇게 도심에 샵을 이용하듯이
테라피 스파 카페가 있었으면 좋겠어요.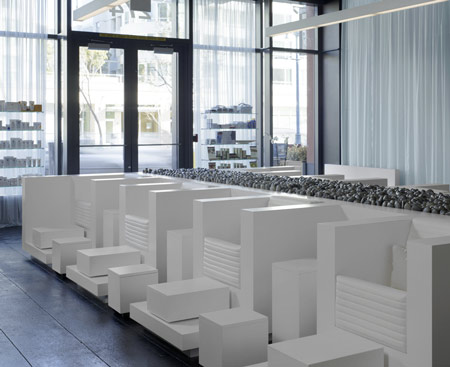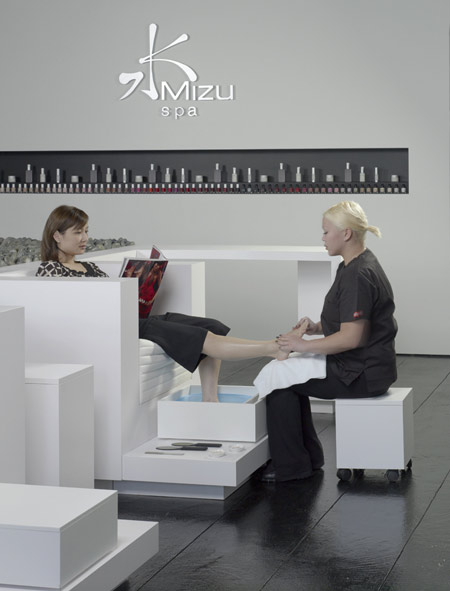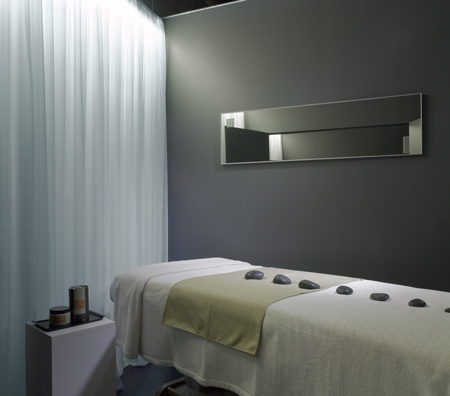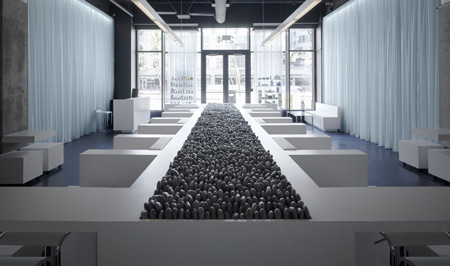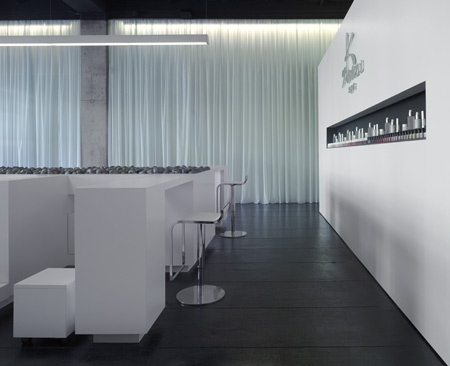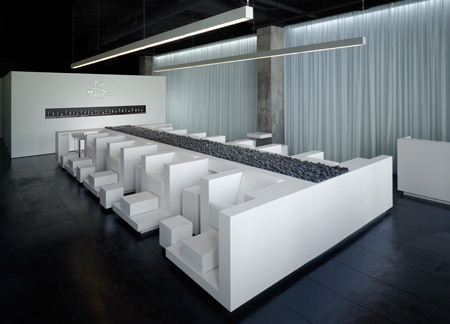 Mizu spa by Stanley Saitowitz
Architect Stanley Saitowitz designed the interior of Mizu Spa, a day spa in San Francisco.
The communal area is used for manicures and pedicures, while private rooms at the back of the spa are used for facial and massage therapies.