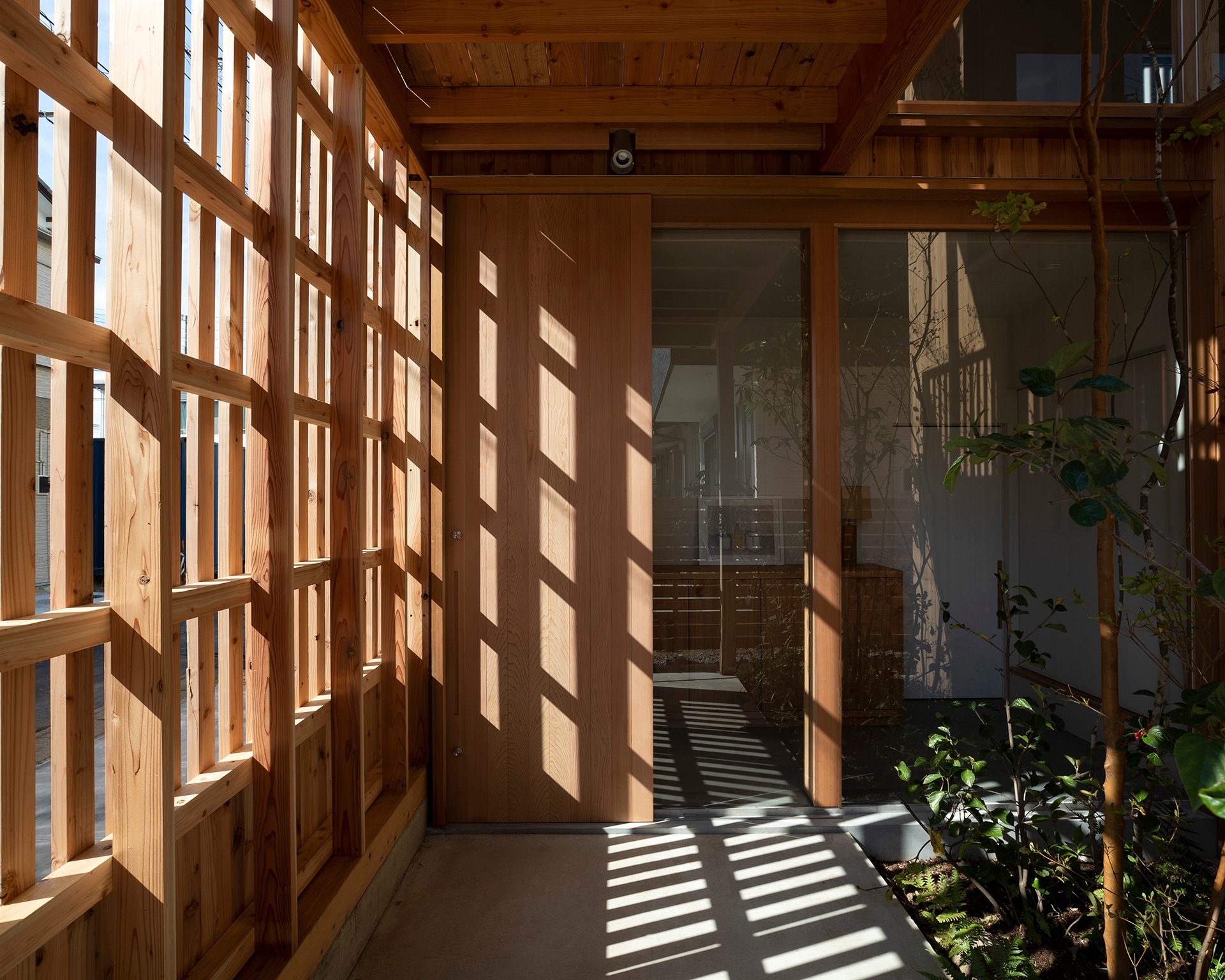 Seiichi Yamada Architect & Associates-House in Numazu
세이치 야마다 아키텍츠 앤 어쏘시에이트- 하우스 인 누마주
House in Numazu is a minimal residence located in Shizuoka, Japan, designed by Seiichi Yamada Architect & Associates. The adjacent residential area is mostly covered with industrial products, old and new, the high school is RC structure, and the CB structure + folded plate roof gas cylinder storage, metal trash storage, and parking lot are adjacent to each other over the fence. There is. Containers are randomly placed in the visible neighborhood, and there is almost no green around them. The studio wanted to decipher the spatial composition and frame from the surrounding context, and at the same time, create a direct context within the space. While defining the opening as well, the aluminum sash is set back inside the room and stored, and the outer wall is pulled out in a grid pattern to ensure privacy.

Photography by Akinobu Kawabe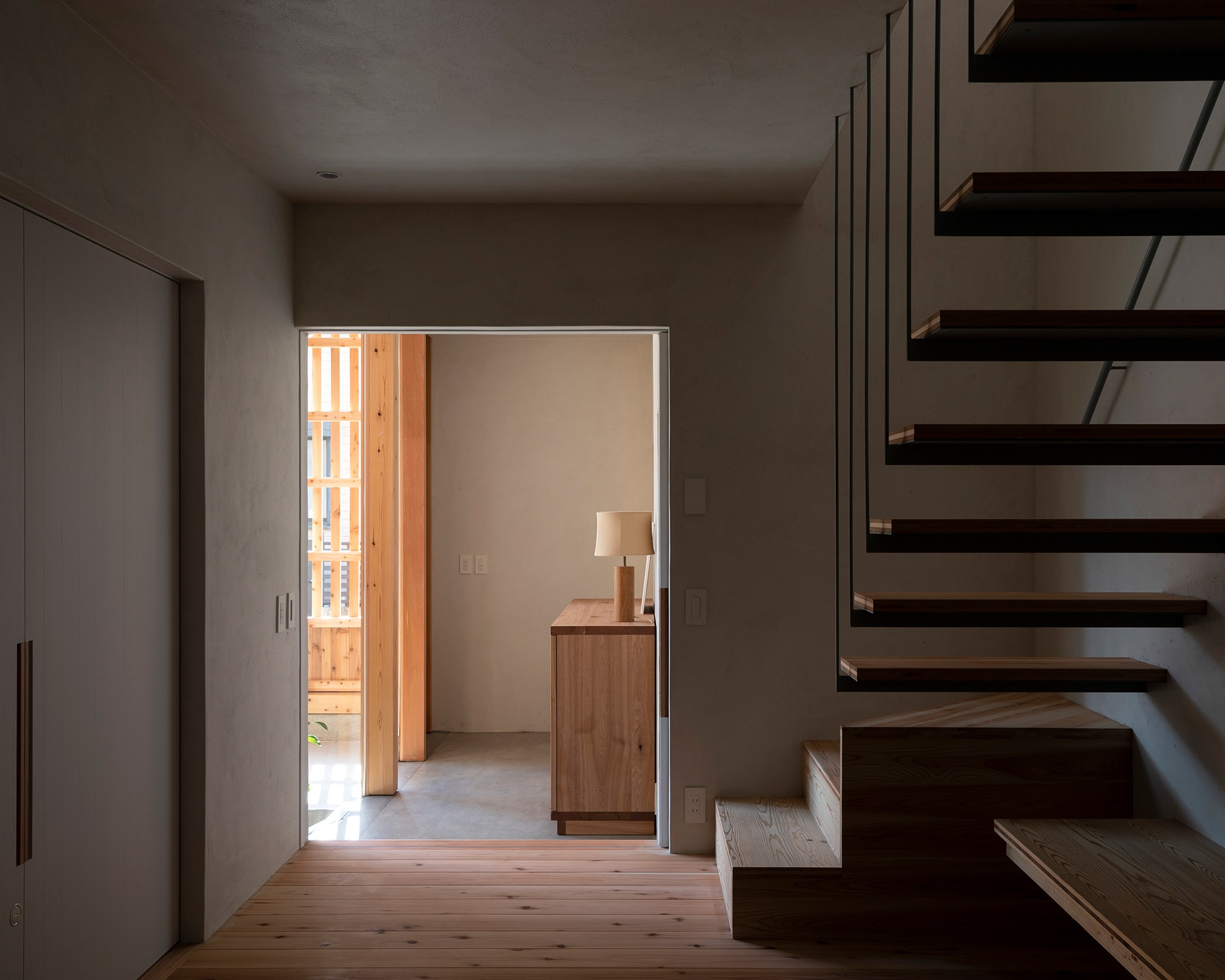 누마주 하우스는 일본 건축가 세이치 야마다 아키텍츠 앤 어소시에이트에서 설계한 미니멀 주택입니다. 공간구성 원칙은 주변 건축양식과 동기화 하는 동시에 고유한 건축공간을 완성하는데 있습니다. 나무를 사용한 내부공간은 단정함 속에 따뜻함을 전달합니다.
from leibal