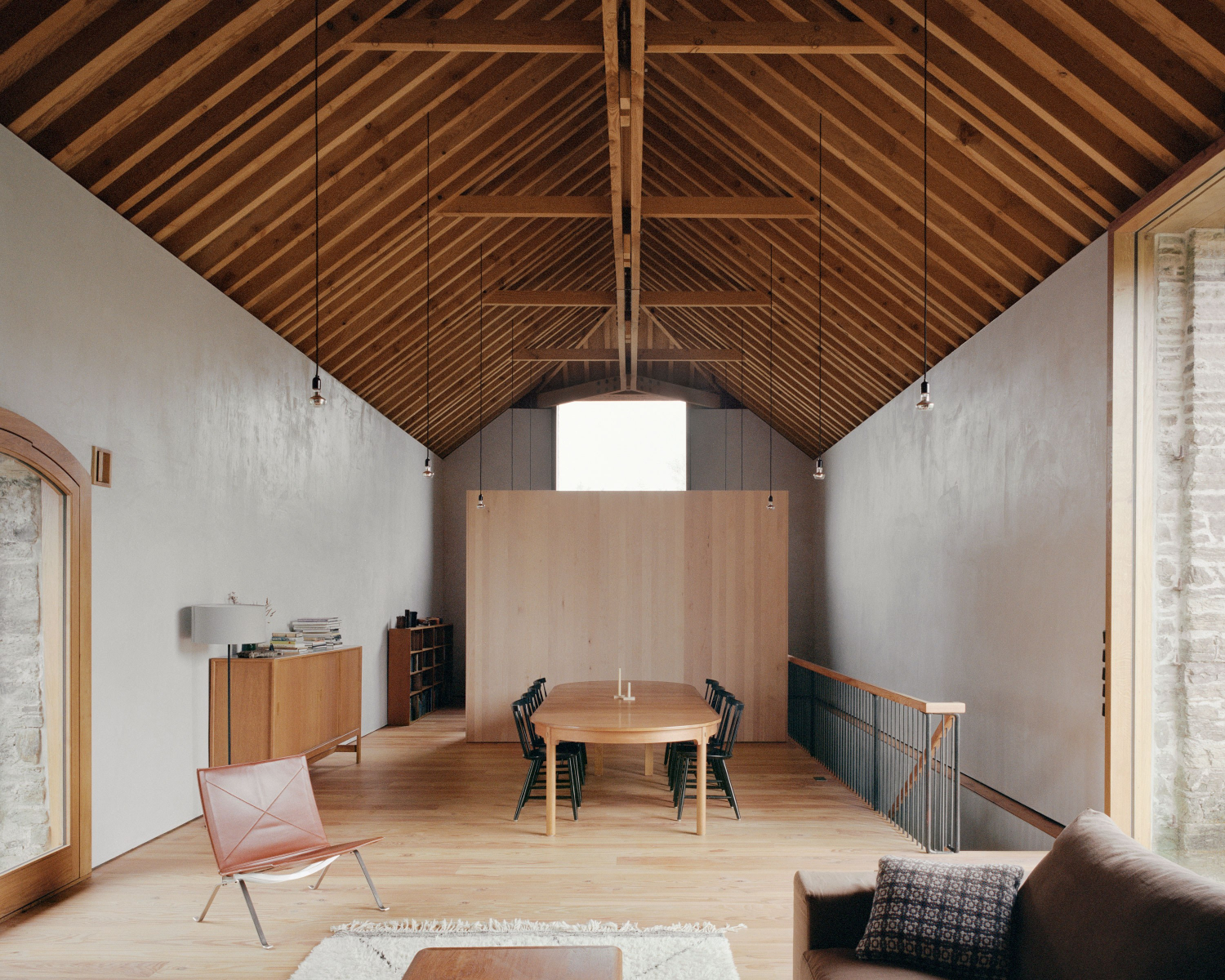 TYPE-Redhill Barn

Redhill Barn is a minimal farm located in Devon, United Kingdom, designed by TYPE. Built in 1810, Redhill Barn was originally an out-farm, a model farm typology which emerged with the modernization of farming on wealthy estates during the 19th century. The original building was beautifully built and laid out as a piece of agricultural engineering, with cattle housed below and a threshing floor above. This project was to restore and convert the isolated and ruined stone barn, to create a new home at the centre of an ecological smallholding. The studio wanted to restore the building's character in an original way and to be very clear about what was old and new, retaining the weathered beauty of the monumental stone shell and wild agricultural setting. They wanted to show this when viewed in the landscape, reinstating the hipped roof with milled aluminum sheeting to 'ghost' the original roof form in a light, reflective material.

To preserve the striking elevations, the practice made no new openings, restoring the original dynamics of light and space to the building. They designed the new doors and windows so that fenestration was set back and minimized, allowing maximum light to enter. Arched pivot doors allow the wide openings that were originally made for cattle to remain undivided, yet easily handled. With the original timber floor and roof lost, they designed contemporary floor and roof elements to evoke the rhythm and simplicity found in traditional agricultural framing. The roof structure spans lengthways, utilizing small section timber and steel connections, allowing the structure to sit higher than a conventional truss, and stressing the height, form and scale of the space.

Photography by Rory Gardiner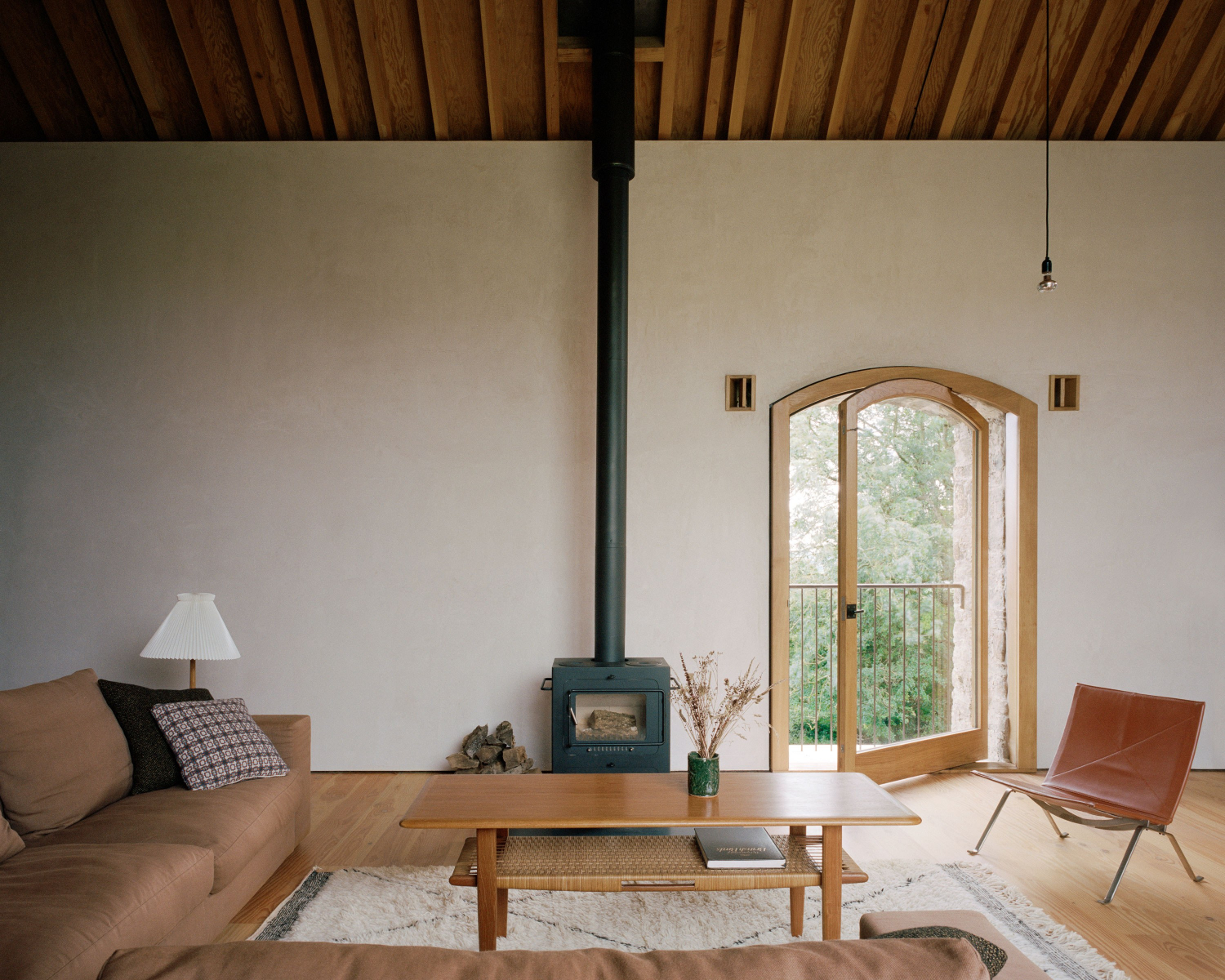 Redhill Barn은 TYPE이 디자인한 영국 Devon에 위치한 미니멀한 농장입니다.
1810년에 지어진 Redhill Barn은 19세기 산업혁명시대에 농업의 전환점, 아웃-팜의 모델로 지어진 농장이었습니다.
이전의 아름답던 농장건물은 사라지고, 폐허만 남은 지금. 이전의 모습을 복원 및 개조하는 작업이 시작됩니다. 스스로 자생하는 공간을 완성하기 위해, 지역 농업을 기반으로 하는 농장(집)을 제안합니다.
이전 건물은 그 특성을 원래 방식대로 복원하여 시간의 흔적이 새겨진 건축어휘를 고스란히 지금의 공간에 유효하도록 계획합니다.
from leibal