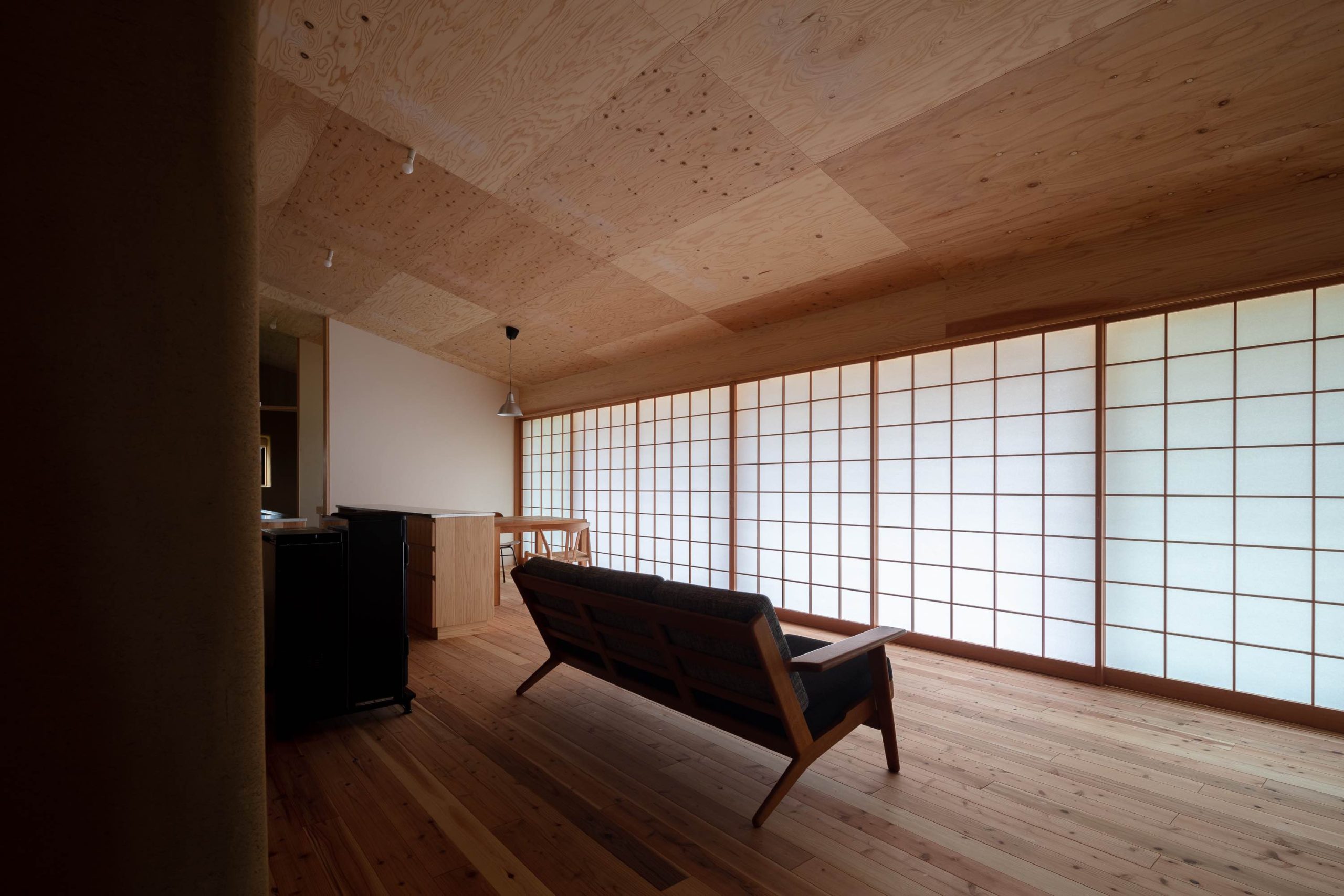 Fuminori Nousaku Architects-Akeno Raised Floor
후미노리 나우사쿠 아키텍츠
Akeno Raised Floor is a minimal residence located in Yamanashi, Japan, designed by Fuminori Nousaku Architects. Masonry construction, terraced rice fields, and waterways remain in places around the area. The young couple can work remotely, and sought an ecologically friendly house with a view of Mt. Fuji on the land of Akeno Village inherited from their ancestors. Therefore, the studio proposed four concepts. The first of which is a stilt type that maintains healthy soil, the second the utilization of deconcrete, and third –a material that returns to soil (straw), and fourth, for the building to be off-the-grid. A long and narrow one-story building on the east and west with a veranda on the south side so that the sun can be felt from any room.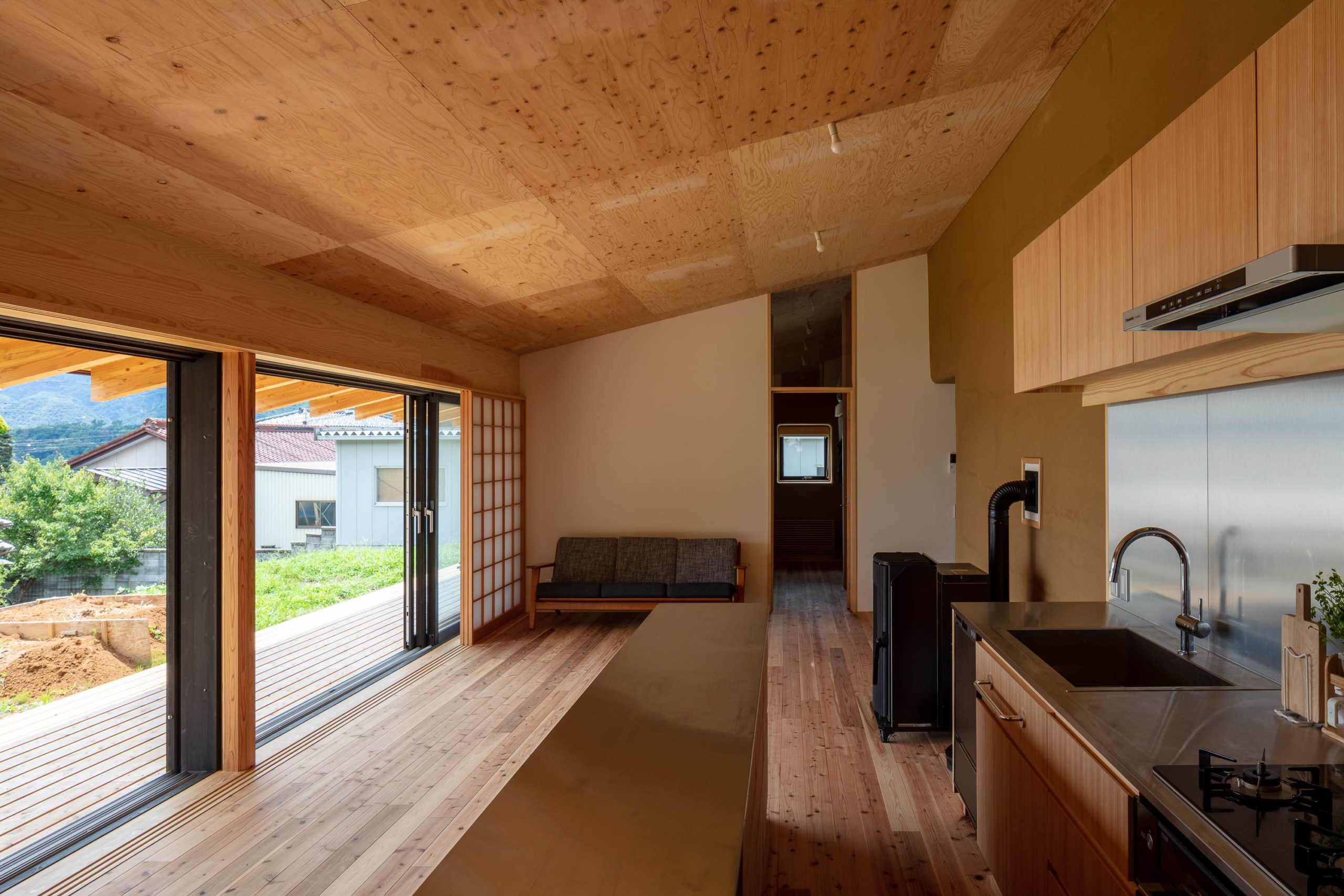 아켄노 라이즈드 플로어는 후미노리 노우사쿠 아키텍츠가 설계한 미니멀 주택입니다. 석조건물, 계단식 논과 물길, 전원풍경이 고스란히 남겨 있는 장소입니다. 이곳에 새로운 터를 잡은 젊은 부부를 위해 건축가는 4가지 컨셉을 제안합니다. 건강한 토양을 유지할 수 있도록 필로터 구조, 콘크리트 사용의 지양, 흙으로 환원되는 재료; 짚의 사용, 마지막은 형식에 얽매이지 않는 자유로운 공간 형식입니다.
In addition, in order to cope with off-the-grid, a large single-flow roof sloping to the south was installed to maximize sunlight. By minimizing the foundation in contact with the ground so as not to affect the soil environment and using it as the foundation for recyclable iron plates, concrete becomes unnecessary. By setting the floor at a height of 1 m from the ground surface, guests can see Mt. Fuji from inside the house and keep the floor in a dry state. Using the "Straw Bale House" construction method, straw blocks, which are both wall materials and heat insulating materials, are piled up in a workshop and coated with soil, and all the heat insulating materials on the floor and ceiling are made of wood fiber, which is a biodegradable material for the building.
from leibal