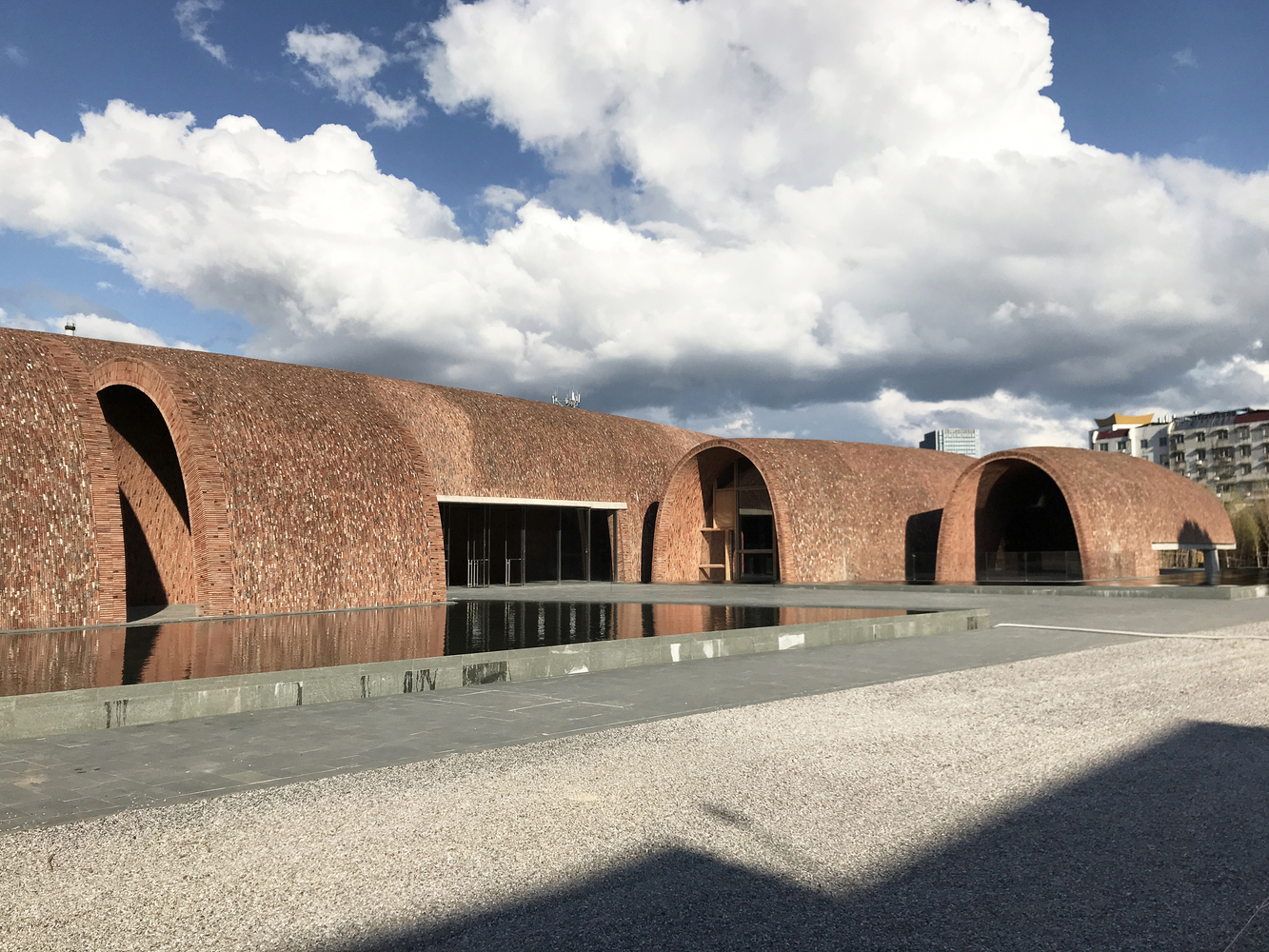 Studio Zhu-Pei-Jingdezhen Imperial Kiln Museum
스튜디오 쥬-페이
Located in the center of a historical area, the site of the Museum is adjacent to the Imperial Kiln ruins surrounding with many ancient kiln complexes. Jingdezhen is known as the "Porcelain Capital" in the world because it has been producing pottery for 1,700 years. In the Ming and Qing dynasties, Jingdezhen exported a huge amount of porcelains to Europe.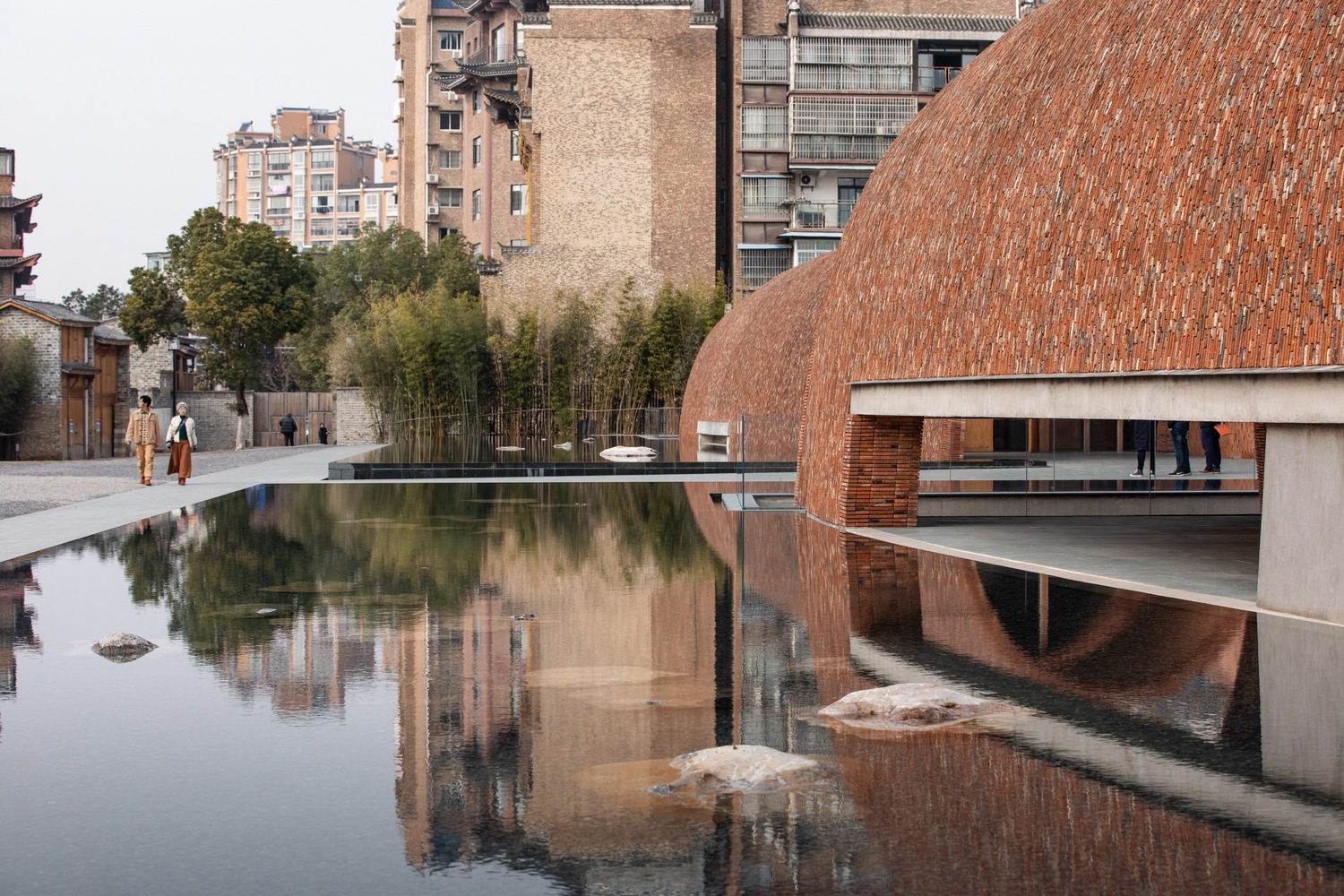 6개 볼트형 아치구조물로 이루어진 Imperial Kiln Museum는 전통적인 가마형태를 따라서 벽돌로 구현되었습니다. 각각의 아치구조물은 크기와 길이, 곡률이 다르게 설계되었습니다. 이는 정해진 규칙보다는 현장에서 발굴되는 유적에 따라 매번 새롭게 적용된 건축방향의 결과물입니다.
더보기
Jingdezhen was growing naturally fitting in the valleys surrounding rivers, hills, and mountains because of the porcelain industry. The early settlements of the city developed around kiln complexes which included kiln, workshops, and housing. The street pattern was generated by nature and the porcelain industry. Most of the small alleys in between kiln complexes have always approached to Chang river in order to transport porcelain products to the river, the main streets have always been along with Chang river to bring all businesses and commercial together.

Public. Situated on a fairly restricted historical area adjacent to the east side of the Imperial Kiln ruins, the plan of Imperial Kiln Museum was aligned with the north-south street grid of Jingdezhen, with its entry, water pools, bridge, facing west, embracing the open file of Imperial Kiln Ruins, welcoming visitors from Imperial Kiln Relic Park and public pedestrians to be wandering through the forest under the green canopy, going through the bridge, flowing into the foyer of the museum.

Concept. The Imperial Kiln Museum comprises more than half a dozen brick vaults base on the traditional form of the kiln, each of the vaults is of a different size, curvature, and length. They were naturally applied to the site, carefully integrated with many existing ruins including a few ruins that were found after the construction.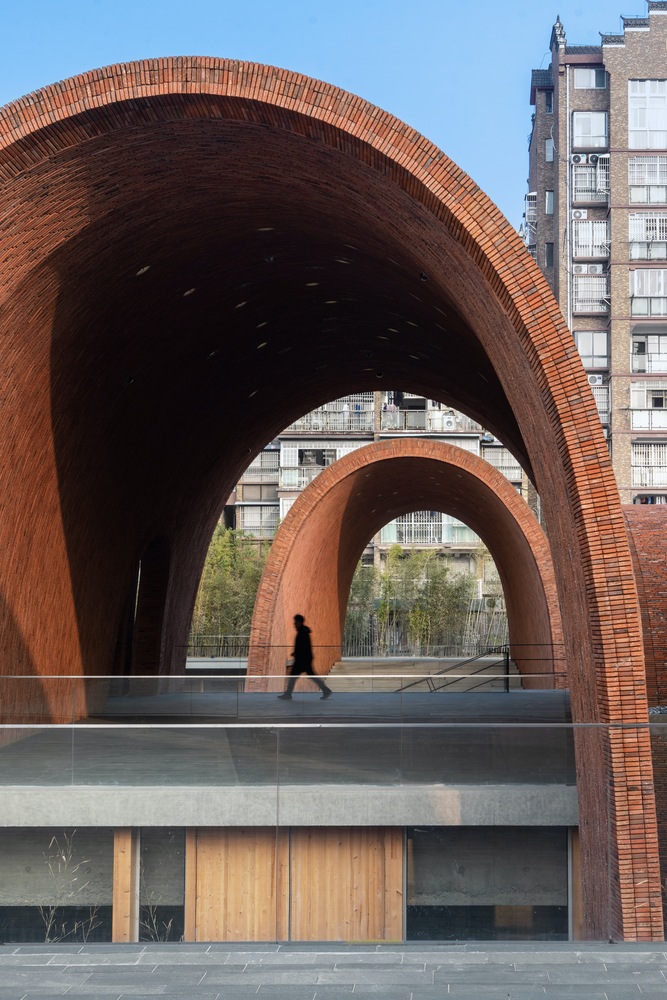 from archdaily