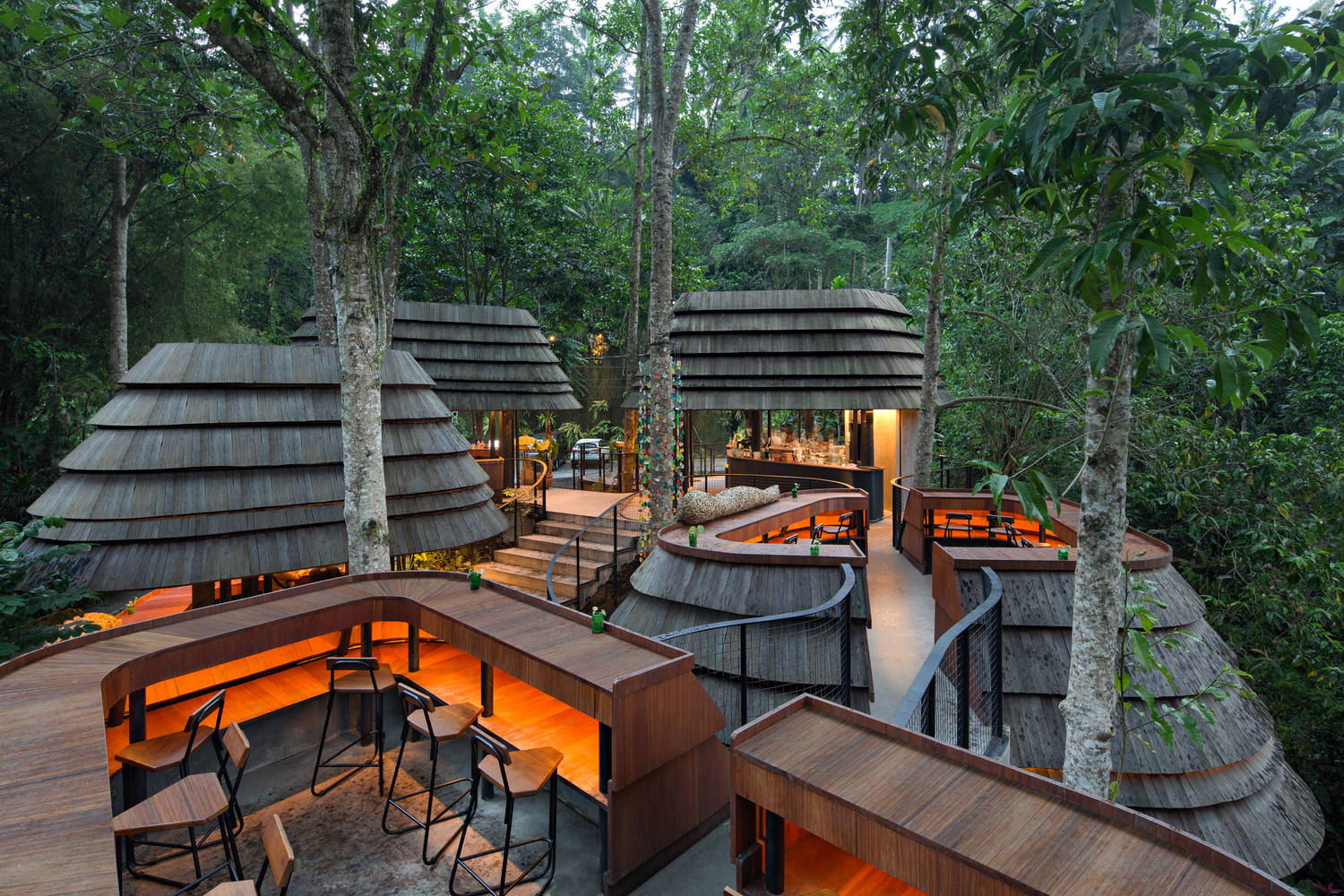 PARISAULI ARSITEK STUDIO-WYAH Art & Creative Space
파리사울리 아르사이트텍 스튜디오
Located in the remote area in Ubud, Bali, the building is surrounded by forest and contoured land. This site is challenging to make a building that merges with nature. The design started with maintaining the existing elements, such as contoured land and trees. It makes the building initiate people to have more connection with nature.

A rounded polygon shape has made the building merge with the landform and filled a space among the existing tress. Make more ease to being built by conventional engineers in Bali. The Rounded Polygon shape is covered by Sirap, which merges naturally with the surrounding. Pipe columns are arranged in scattered positions and sites, to represent tree arrangement inside the building.

The result of avoiding the existing trees and adapting the contour level creates a unique spatial sensation and connection between people, space, and nature. The flowing line of contoured land is articulated in the roof and railing pattern. Create a unique dynamic pattern and functional roof covered by Sirap (iron wood). The main stair connection between humans that surrounded by nature in this remote area.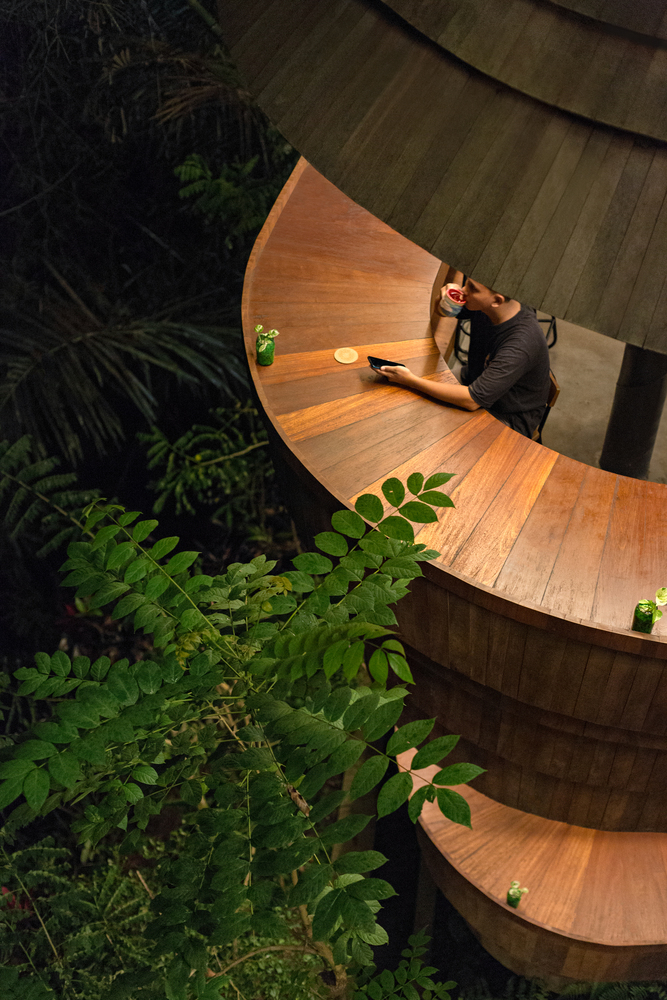 발리 우붓의 한적한 곳에 위치한 파빌리온은 숲과 굴곡진 계곡 속에 자리합니다. 이번 파빌리온의 주제는 자연과 어우러지는 건축환경을 구현하는데 있습니다. 디자인의 방향은 기존 자연환경을 유지한채 최소한의 인공적인 건축환경을 구현합니다.
from archdaily