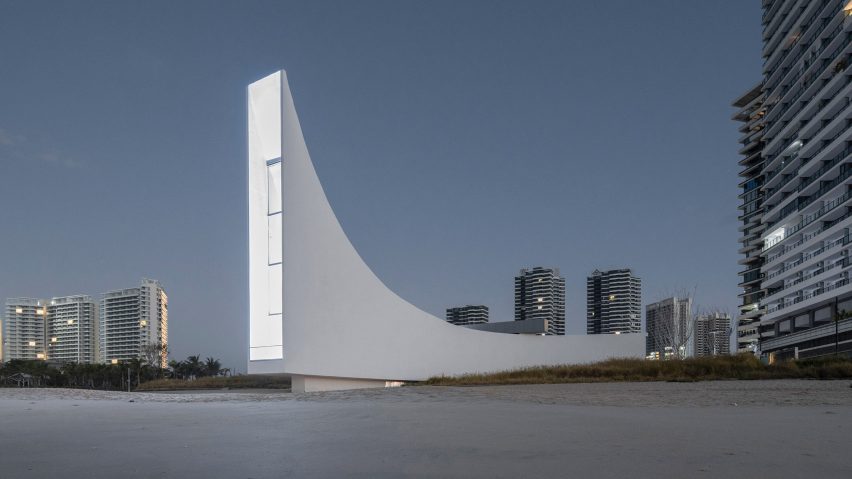 O-office Architects builds sculptural seaside chapel in China
오-오피스 아키텍츠 빌즈 스컬프처 씨사이드 채플
Architecture studio O-office Architects has placed a sweeping, bright white chapel on a beachfront in China to serve as a "spiritual and figurative anchor" on the coastline.

Located in the city of Shanwei, a historic fishing settlement in southern China, the chapel takes the shape of a swooping structure that is oriented toward the sea.

The Seaside Chapel of Jinting Bay is triangular in plan, and comprises a wide linear axis at the entrance and a tall vertical axis facing the beachfront.

The vertical sea-facing elevation and the horizontal land-facing elevation are joined by three swooping curved planes that function as the chapel's exterior walls and roof.

"The inspiration behind this seaside chapel is the coastline of the Jinting Bay –part of the South China Sea, and the Matsu Culture of this region," O-office Architects told Dezeen. "The tension between the newly constructed, generic skyscrapers blocks that sprawled along the coastline and the sceneries of natural serenity."

"We tried to examine and create this new 'totem of the sea' with a parallel perspective of history as we receive the commission to design a place of ceremonial worship, emphasising and terminating the central axis of this emerging city along the seaside."

The entrance to the chapel, which faces inland, spreads horizontally across the site and obscures the view toward the beach. It is accessed via a 36-metre-long paved walkway that bisects a shallow pond.

The curved exterior walls that flank the chapel guide visitors from the wide, linear entrance toward the narrowing and vertically extending rear.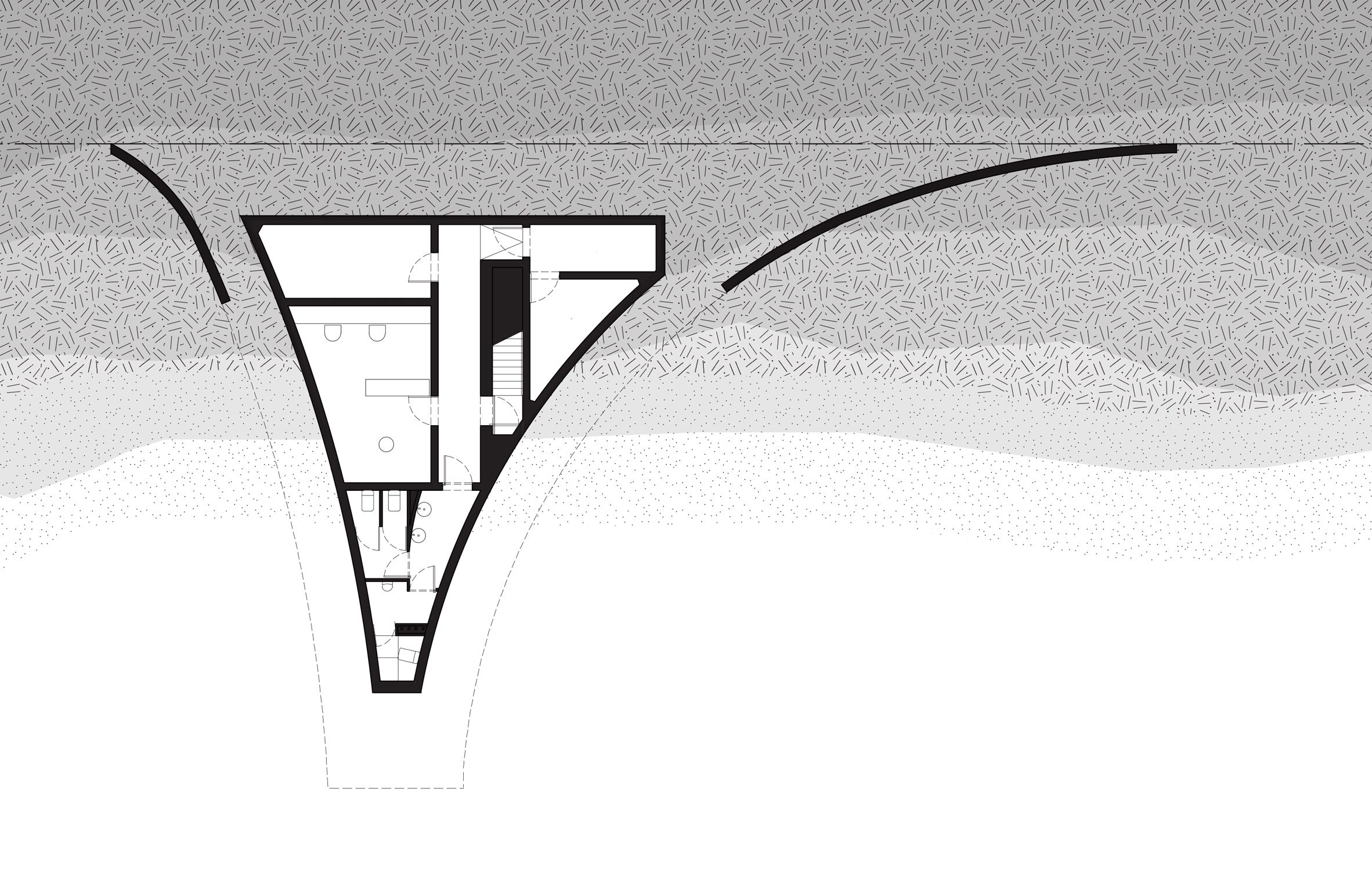 건축스튜디오 오오피스 아키텍츠의 새로운 화이트 채플 프로젝트는 영적이며 은유적인 닻을 표현한 건축작업입니다. 중국 남부 유서깊은 바닷가 산웨이에 위치합니다. 바다를 향해 마주한 채플의 특징적인 형상은 거대한 곡선이 표현하는 드라마틱한 장면에서 찾아 볼 수 있습니다.
from dezeen