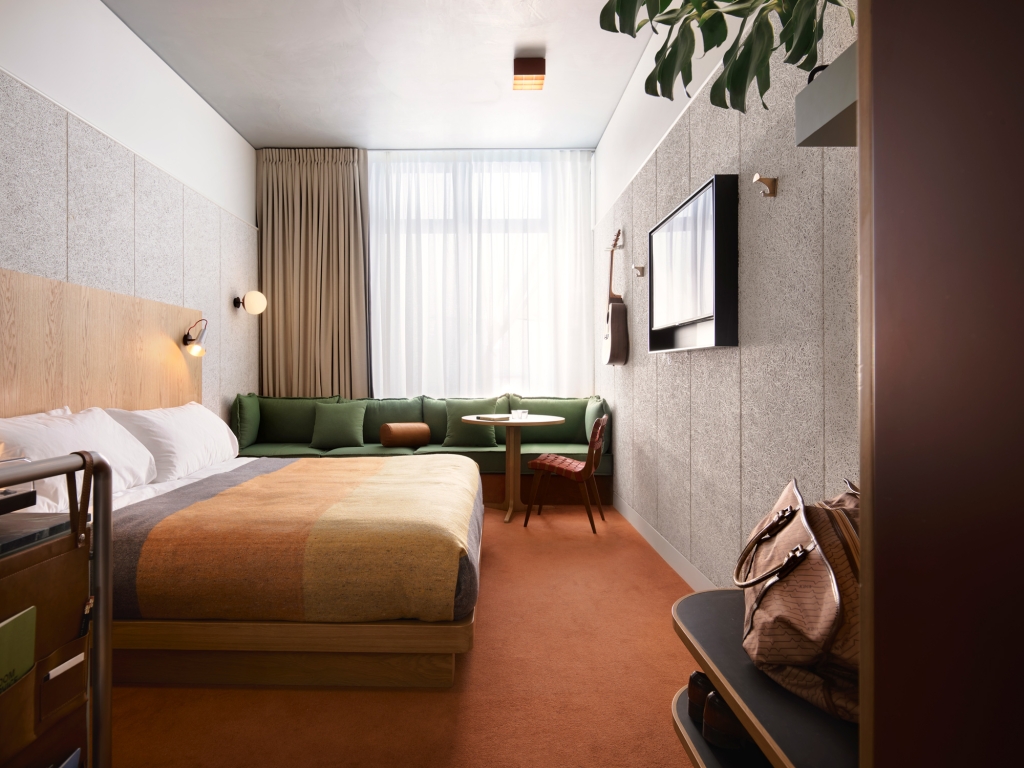 Flack Studio-Ace Hotel
플랙 스튜디오-에이스 호텔
Makers, Creatives and Community Converge
A hotel that throws its weight behind design and human experience in equal measure is bound to grab attention. Add a bold, youthful Australian design firm and an international hotel powerhouse to the mix and things get interesting. Cue Ace Hotel in Sydney designed by Flack Studio –Atelier Ace's first outpost in the Southern Hemisphere opening in May this year.

Housed in the Surry Hills Tyne brick factory on the site of one of Australia's first ceramic kilns, Ace Hotel Sydney is a homage to the historic nature of the site and a celebration of the area's rich cultural fabric. This, paired with Atelier Ace's innate curiosity for makers, creatives and community and Flack's singular oeuvre, brings a project set to redefine how we want to holiday.

Flack Studio's unrivalled eye for colour and detail is instantly recognisable. Shades of terracotta and eucalyptus sit comfortably alongside blonde timber and tan leather notes while generous blocks of primary colours and richly veined marble are delightfully unexpected and undoubtedly Flack.

The 264-room hotel in Sydney's bustling inner-east is Ace Hotel's 10th project, with current locations in Seattle, Portland, New York, Palm Springs and more. "Though its culture and character are all its own, we've always felt a strong affinity with Australia — its intrepid optimism and renegade spirit resonates with Ace's roots on the Pacific Coast of America," says Ace Hotel Group's President, Brad Wilson.

Ace Sydney features a ground floor restaurant, bar and café in the lobby area, and a rooftop restaurant and bar. The rooms vary in size from 22 to 78 square metres; you can get cosy in a twin double or revel in a spacious loft or suite, with several options in between. Regardless of size, each room is warm and playful, with spirited touches such as custom Tivoli radios or D'Angelico acoustic guitars suggesting ease and familiarity.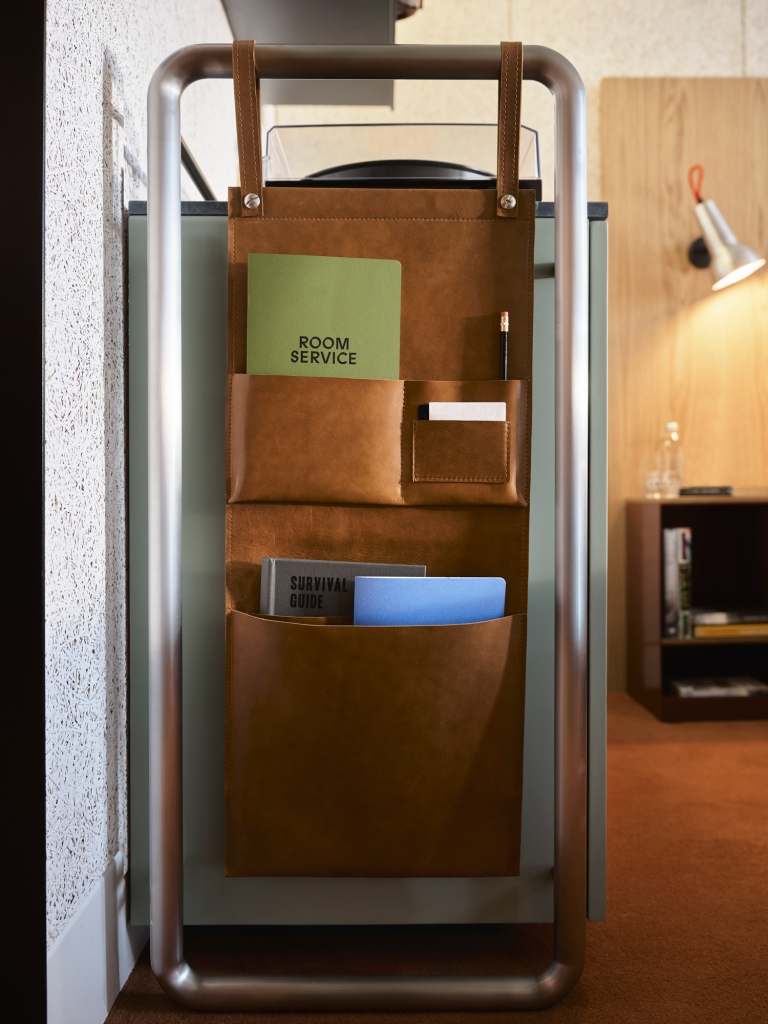 메이커, 크리에이티브, 커뮤니티 컨버전스
시애틀, 포틀랜드, 뉴욕, 팜 스프링스 등에 지점을 두고 있는 에이스 호텔의 10번째 호텔이 호주 중심가, 이너 이스트에 264객실 규모로 들어 선다. 객실은 22~78제곱미터의 다양한 크기로 준비되어 있으며, 트윈 더블룸부터 로프트, 스위트룸까지 다양한 옵션으로 준비된다. 크기와 관계 없이 각 객실은 따뜻하면서도 활기찬 분위기로 제공된다.
from thelocalproject