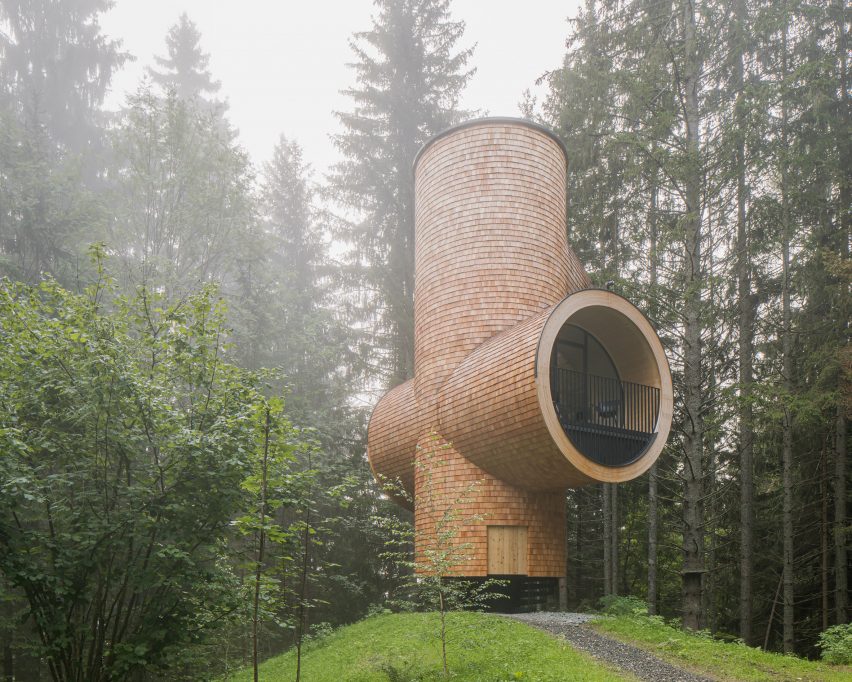 Precht creates four cartoonish "treehouses" for Austrian restaurant
트리하우스
Shingles and large round windows animate the four tubular Bert dwellings that architecture studio Precht has crafted from bent cross-laminated timber in Austrian woodland.

The four cartoonish structures, which each have a unique form, serve as accommodation for guests and staff at the Steirereck am Pogusch restaurant in the rural village of Pogusch.

They are the first four iterations of Bert, a modular structure described by Precht as a "treehouse". It was conceptualised with tiny-homes startup BaumBau in 2019 with the intention of designing a building with a minimal footprint.

Each structure is assembled from prefabricated components that were made from cross laminated timber (CLT) in a factory offsite before being combined in situ.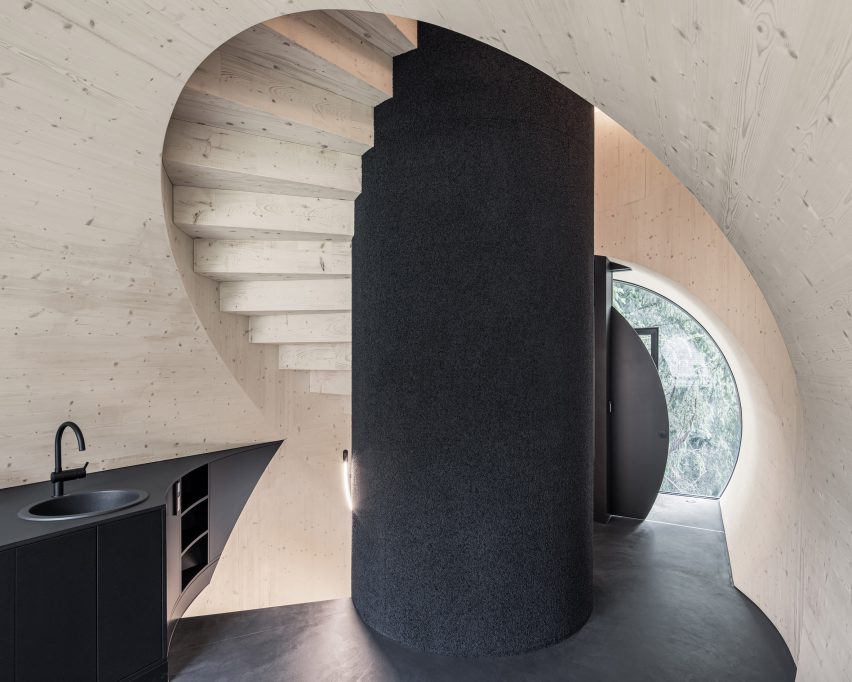 독특한 형태를 가진 만화같은 구조의 트리하우스는 이곳 숲속마을을 찾는 방문객들을 위한 숙소로 제공된다. 최소한의 공간으로 최대한의 만족감을 목표로 설계된 건축은 프리케스트 공법으로 구축된다. 독특한 형상의 시작은 아이들의 눈높이에서 보면 어떤 모습으로 그려질지? 라는 상상에서 시작되고 지금의 모습으로 완성되었다.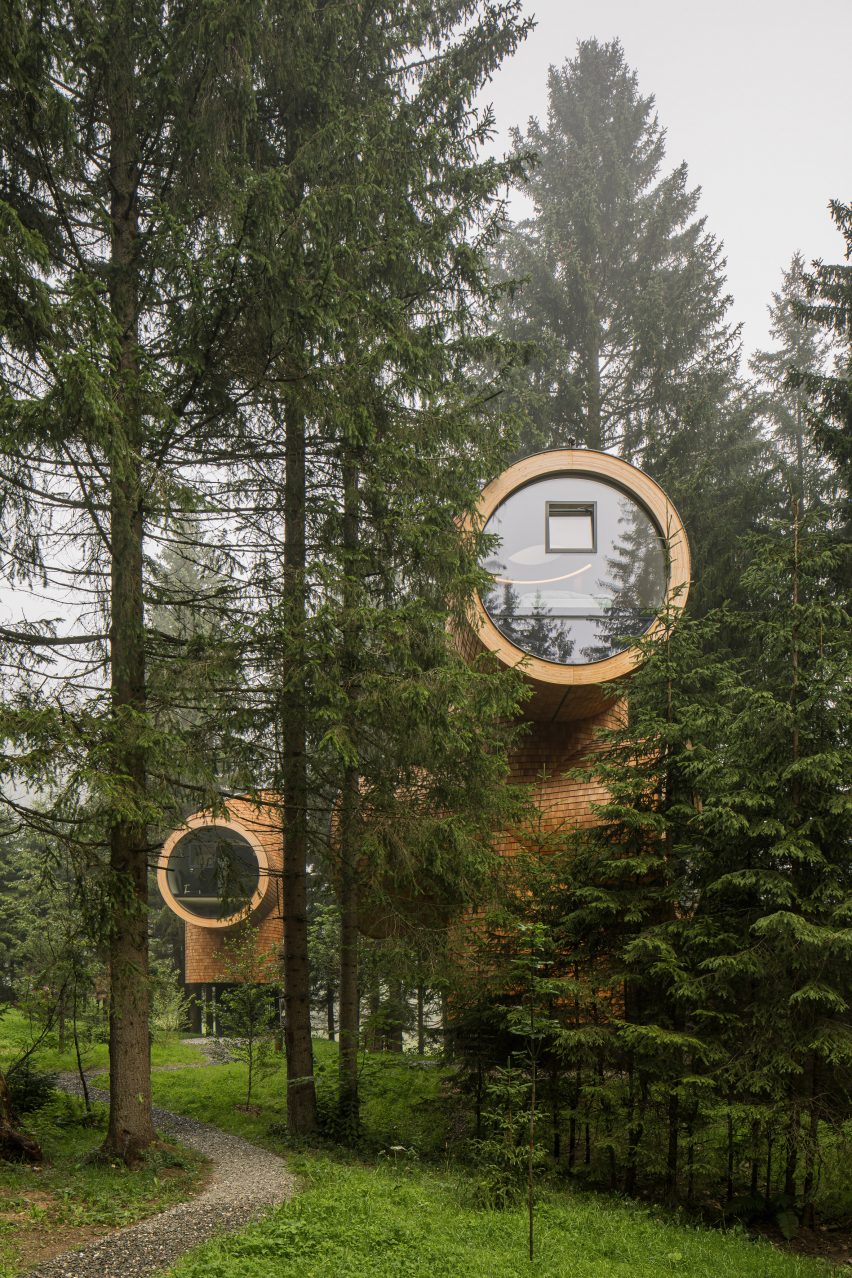 Precht's co founder, Chris Precht, recently presented the project as part of our Architecture Project Talk series in partnership with the Forest Stewardship Council.

During the event, the architect explained that Bert evolved out of an ambition to create a structure with a minimal environmental impact, but with otherworldly forms that look as though they belong in a fairytale.

"We looked at this project through the naive eyes of children, and asked ourselves, what would the building look like if it would be designed by this unfiltered imagination of a kid?" he explained.

"So building that almost comes out from a fairy tale," he continued. "But on the other hand, it also resulted in very serious questions, so how does a building that stands on a very minimal and small footprint look and work?"

Precht is the co-founder of Austria based studio Precht, which he founded with his wife Fei Precht. The studio also recently designed The Farmhouse, a housing concept that combines residences with vertical farms.

Elsewhere, Peter Pichler Architecture has designed a proposal for treehouses in a forest in the Dolomites of northern Italy featuring sharply pointed roofs and blackened wood cladding.
from dezeen