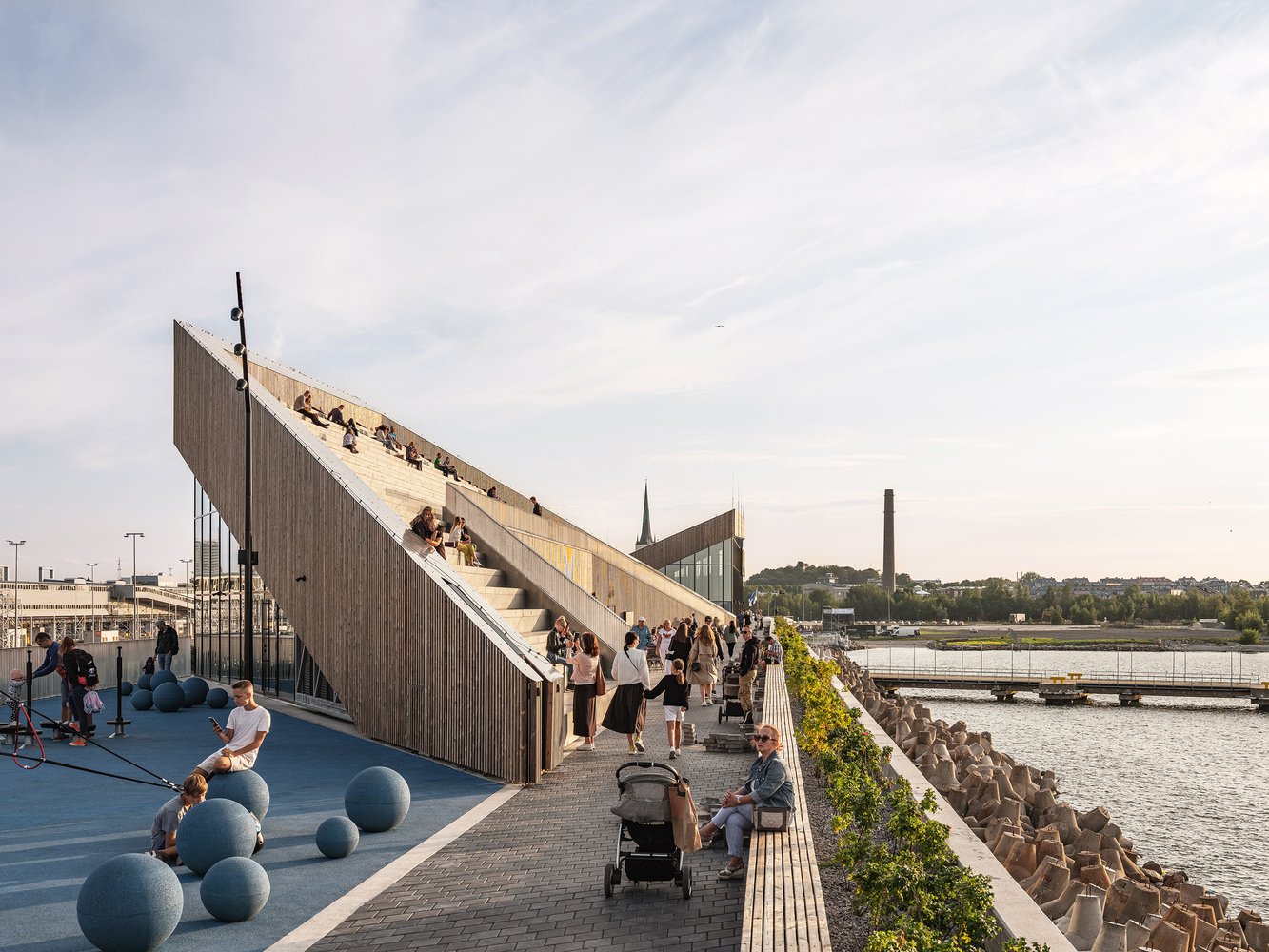 Stuudio Tallinn + Salto Architects-Tallinn Cruise Terminal
스튜유디오 탈린+살토 아키텍츠
The cruise terminal is located on the North West Seawall (Loodemuul) of the Tallinn Old City Harbour, extending from Logi street to the end of the seawall. It is a combination of a promenade and hall construction, where the cruise terminal functions as the driving element in creating the 850 m long seaside urban park.

The initial task to design a terminal building was developed further by the architects, additionally creating the surrounding urban public space to provide an important element for the process of realization of the beach promenade in Tallinn. In the future, at the end of the promenade, a public transportation stop should be built for ferries, taking passengers to Kadriorg every couple of minutes. The space for the seaside promenade was created by designing the parking area and access roads to the harbor to be more compact than previously envisioned.

Functionally, the complex is divided into two the lower level accommodates areas intended for cruise tourists and on the upper level there is a promenade open to the public. The entrance to and the exit from the terminal runs along with the street level through a sloped park with vegetation characteristic to the northern coast of Estonia. Along the gently inclining planes, the street takes the citizens above the terminal.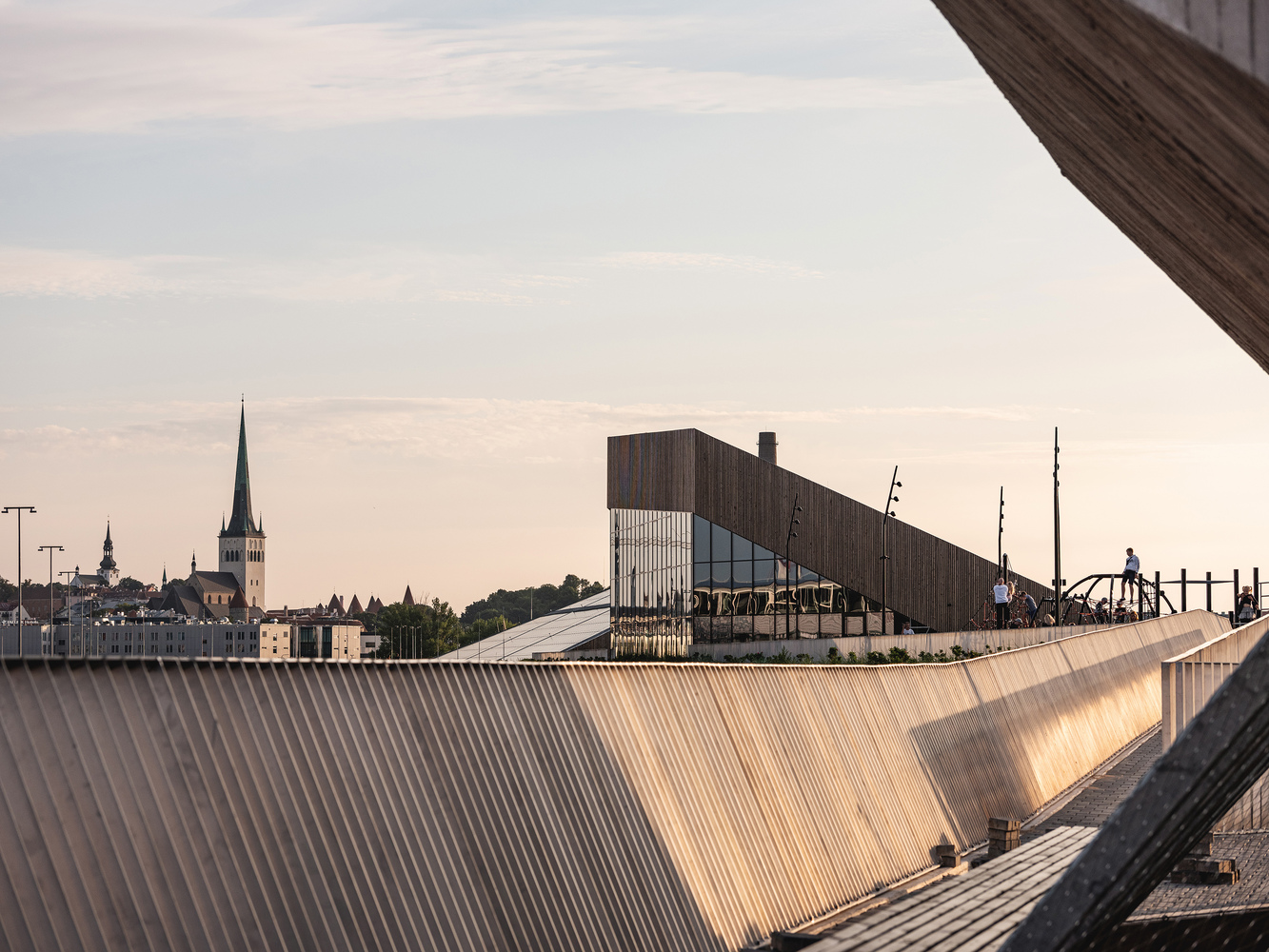 기능적으로 공간으로 두개의 프로그램으로 구분됩니다. 공공 산책로가 위치한 상부층과 크루즈 관광객들을 위한 아래층으로 구분됩니다. 터미널의 입구와 출구에는 에스토니아 북부해안의 특징을 고스란히 담고 있는 조경공간이 경사진 공원을 따라 펼쳐집니다.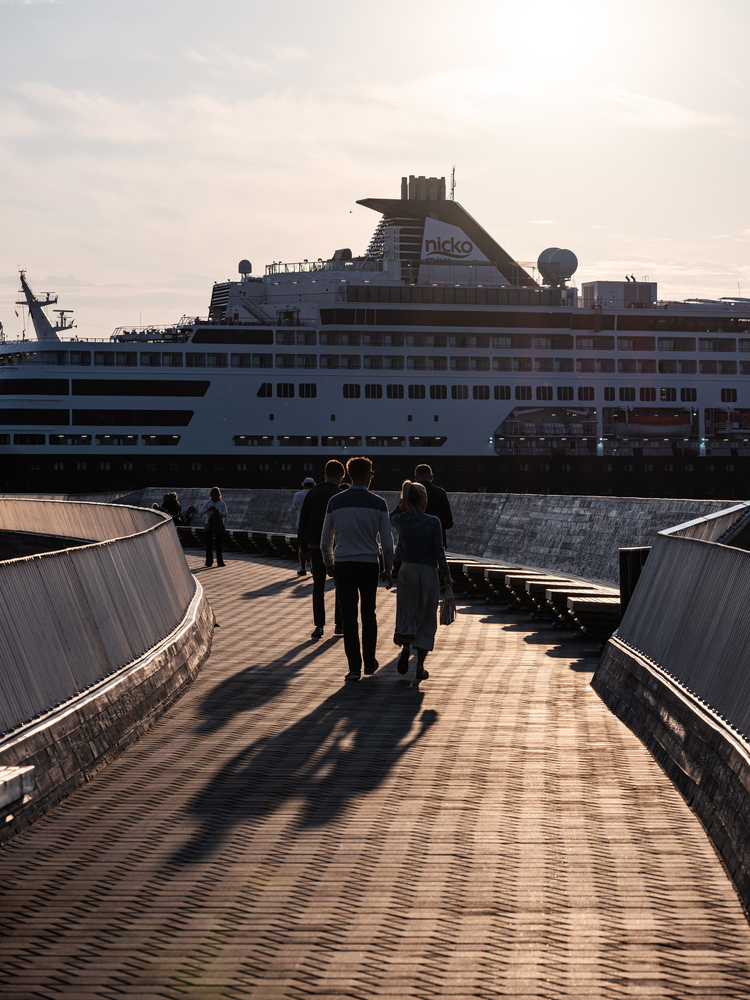 from archdaily