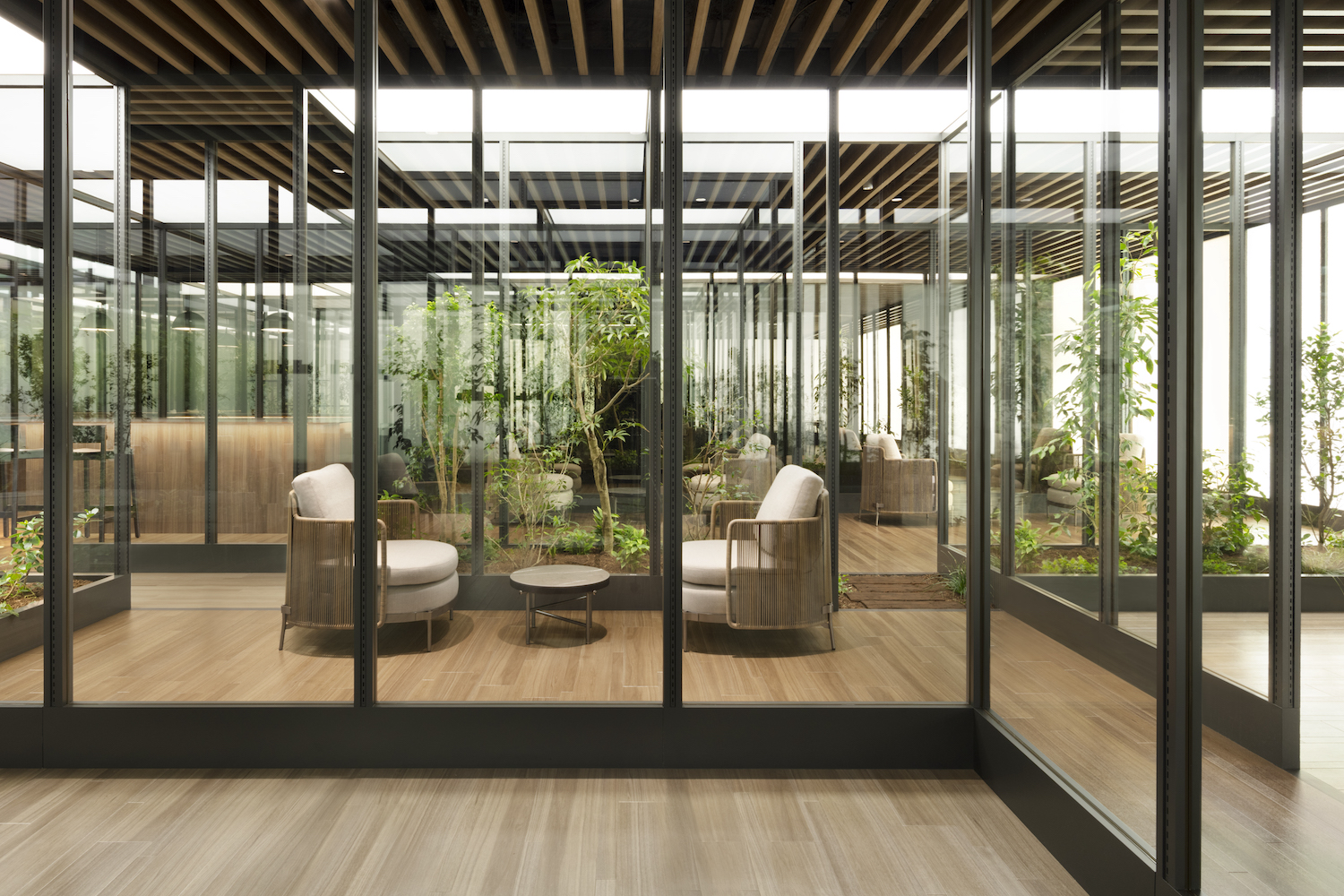 nendo-Sumu Fumu Terrace
넨도- 수무후무 테라스
Sumu Fumu Terrace is a minimal space located in Minato City, Japan, designed by nendo. A communication lounge designed for the home builder Sekisui House Ltd. With the change in needs of potential homebuyers caused by the increasing amount of information available online, the conventional housing service with showhouse or room mockup has been replaced by a more long term, intangible one such as consultation on lifestyle, maintenance, and adaptation to changing family structures. Such trends have minimized the service style with material samples and models, in favor of more diverse communication spaces such as a cafe, gallery, and lounge. Offering casual housing consultation over a cup of coffee, the lounge regularly hosts a variety of seminars, workshops, art exhibitions, and other contents that lead to a fulfilling lifestyle. The lounge is also equipped with an open design studio function to help visitors feel more comfortable with the architects.

In order to make the space variable enough to accommodate a variety of contents and open enough to dispel the sense of uneasiness that comes from closed spaces, glass doors were used as part of the design. They bring a sense of openness by letting in natural light and greenery from the outside, while maintaining the functional role as a partition between inside and outside. Two hundred frames are arranged in a spiral shape with plants in between, to gently divide the large space with a sense of ambiguity to one's whereabouts. Rails are built in the glass doors to allow for flexible attachment of shelves, hangers, hooks, and monitors. Floor materials and ceiling louvers of two subtly different colors, applied in the same alternating directions, highlight the visual effect. The space is a good example of freedom and diversity created by the gradual partition with glass doors, which neither restricts the use of space nor human activities.

Photography by Takumi Ota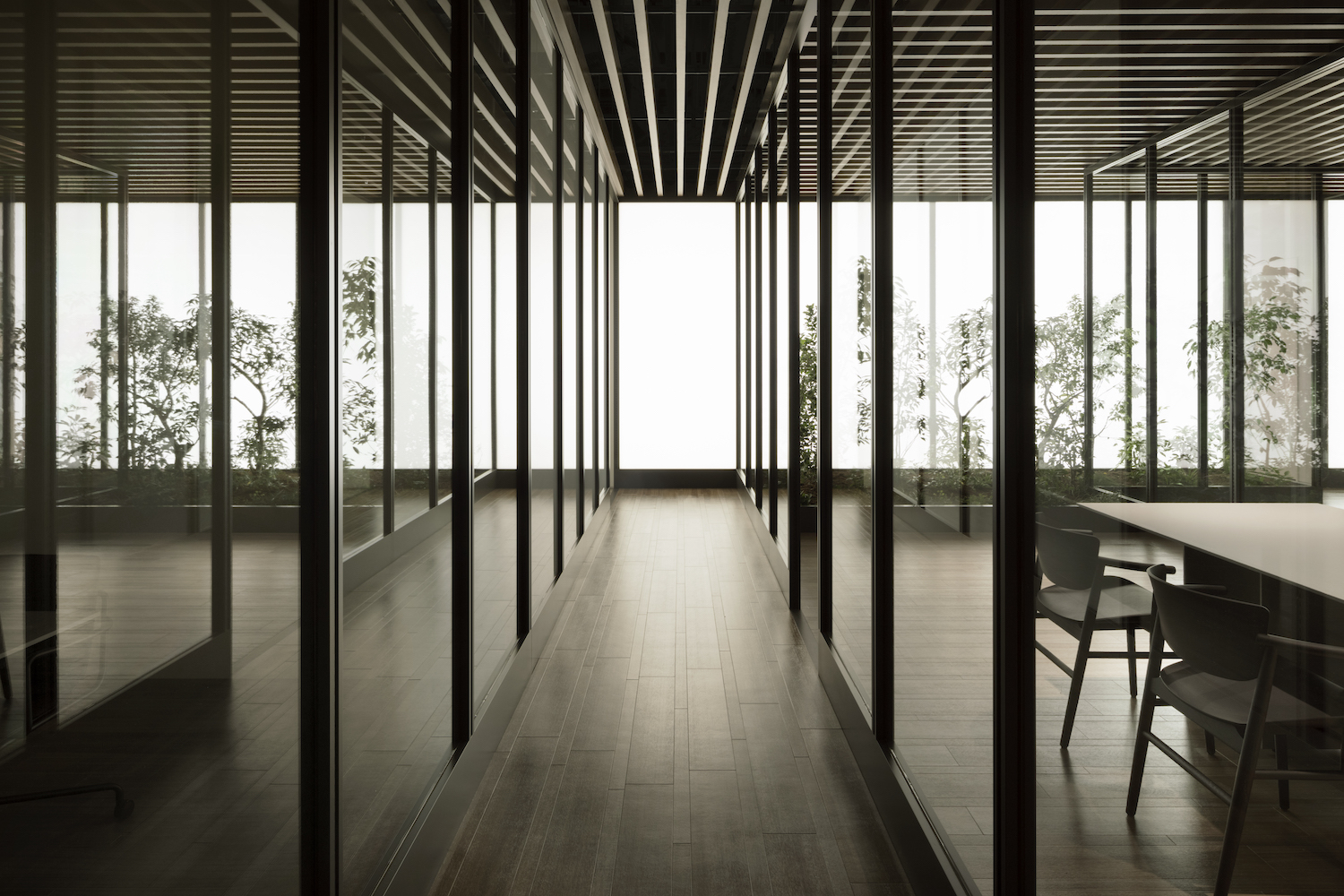 일본 미나토구에 위치한 수무후무 테라스는 일본 건축스튜디오 넨도가 디자인한 미니멀 스페이스입니다. 주택건설 업체로 부터 의뢰를 받아 설계한 커뮤니케이션 라운지로 거주자들의 다양한 문화활동 제공과 각종 행사를 위한 쇼룸으로 제공됩니다. 이를 위한 공간구성은 열림과 닫힘의 반복적인 프레임 구성으로 개방성과 프라이버시 동시에 만족 시킵니다. 디자인에 적용된 글래스 월은 이러한 공간구성을 완성하는 디자인 키로 사용됩니다.
from leibal