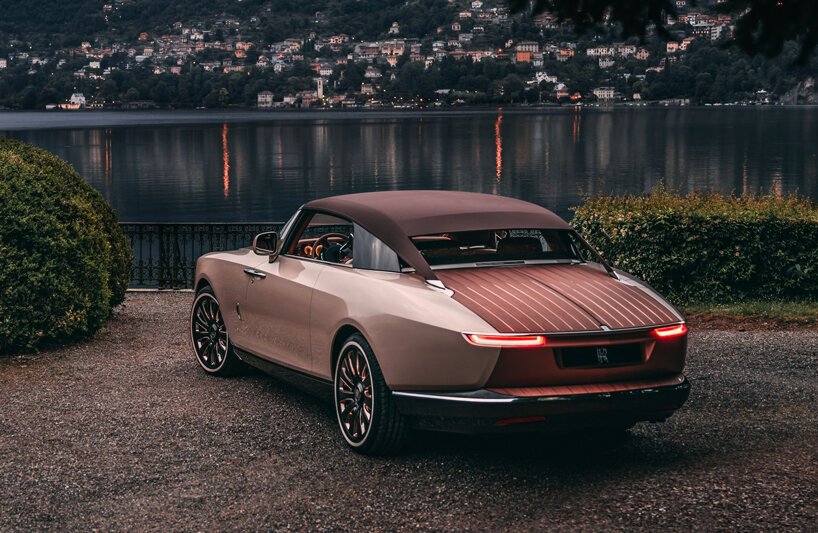 rolls-royce debuts pearl inspired 'boat tail' on the shores of lake como
롤스로이스
'A MOVING WORK OF ART', SAYS ROLLS-ROYCE
Rolls Royce unveiled the second of three coachbuilt 'Boat Tail' commissions at the 2022 edition of Concorso d'Eleganza Villa d'Este in Italy. Rumoured to cost $28 million, the stunning rose gold coupé was created for a client whose family business has grown from his father's origins in the pearling industry. Paying homage to this heritage, the bespoke vehicle features a unique exterior finish and interior detailing inspired by mother-of-pearl.

'Every Rolls Royce Coachbuild commission is, of course, incredibly special; but in this case, there was an additional depth of feeling,' explains Alex Innes, Head of Coachbuild Design at Rolls-Royce. 'Creating a motor car in honor of a revered client's father and family history is an extraordinary privilege; a responsibility that we took very much to heart. The commissioning patron's deep-rooted connection to Boat Tail is an inspiration – the result far exceeds a means of conveyance to become, quite literally, a moving work of art.'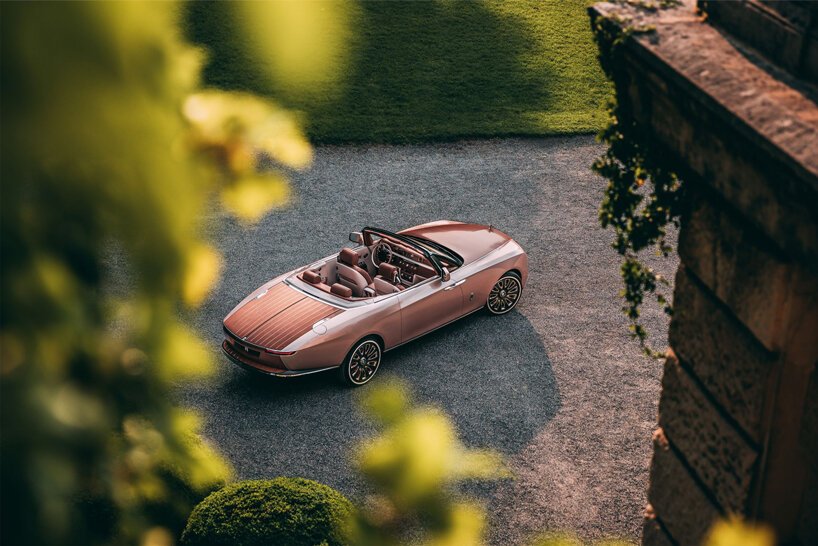 코모호수 진주에서 영감을 받은 보트테일, 롤스로이스
움직이는 예술작품 롤스로이스의 2022 에디션, 보트테일을 공개합니다. 고객의 맞춤 디자인으로 보트테일 요트에서 영감을 받은 바디는 대형 알루미늄을 핸드메이드로 제작하여 완성됩니다. 마무리, 디테일 작업은 클라이언트와 함께 진행하였으며, 고유한 색상의 진주조개를 참고하였습니다.
HANDCRAFTED ALUMINUM MEETS BESPOKE COLOR FINISHES
Boat Tail's yacht inspired body was shaped entirely by hand using large sheets of aluminum. For the finish, the coachbuild designers worked with the client, who presented them with four uniquely colored pearl shells as reference.

The final shade is described by Rolls Royce as a shimmering blend of oyster and soft rose, with large white and bronze mica flakes adding a unique pearlescent quality that changes subtly under different light conditions. The contrasting cognac-colored bonnet, created specifically for this Boat Tail, contains fine bronze and gold colored aluminum mica flakes complete with a layer of crystal and iced matt clear coat, adding significant warmth and depth to the car's appearance. The technical fiber lower sills of Boat Tail incorporate a rose gold woven thread.
---
---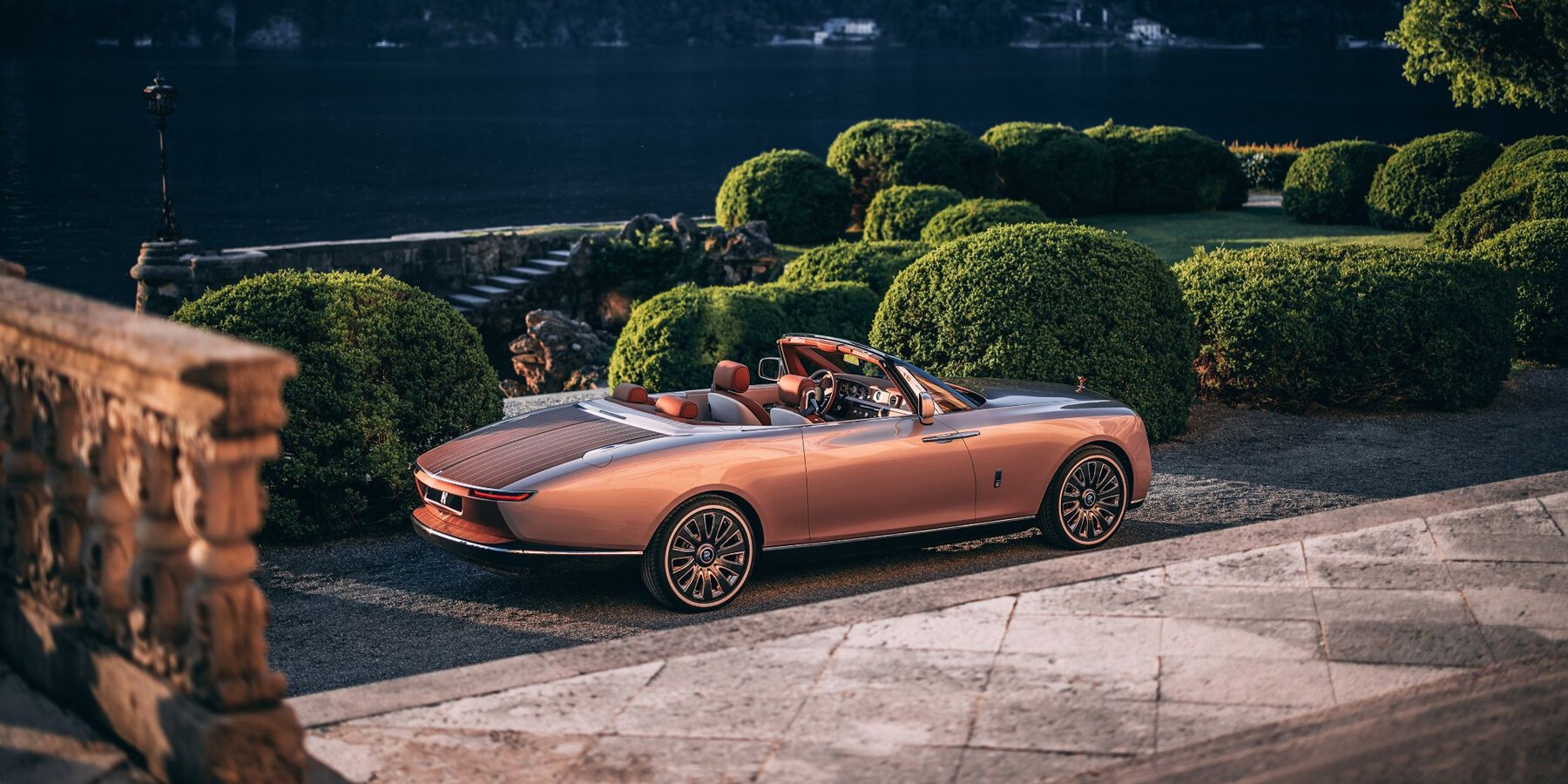 from designboom