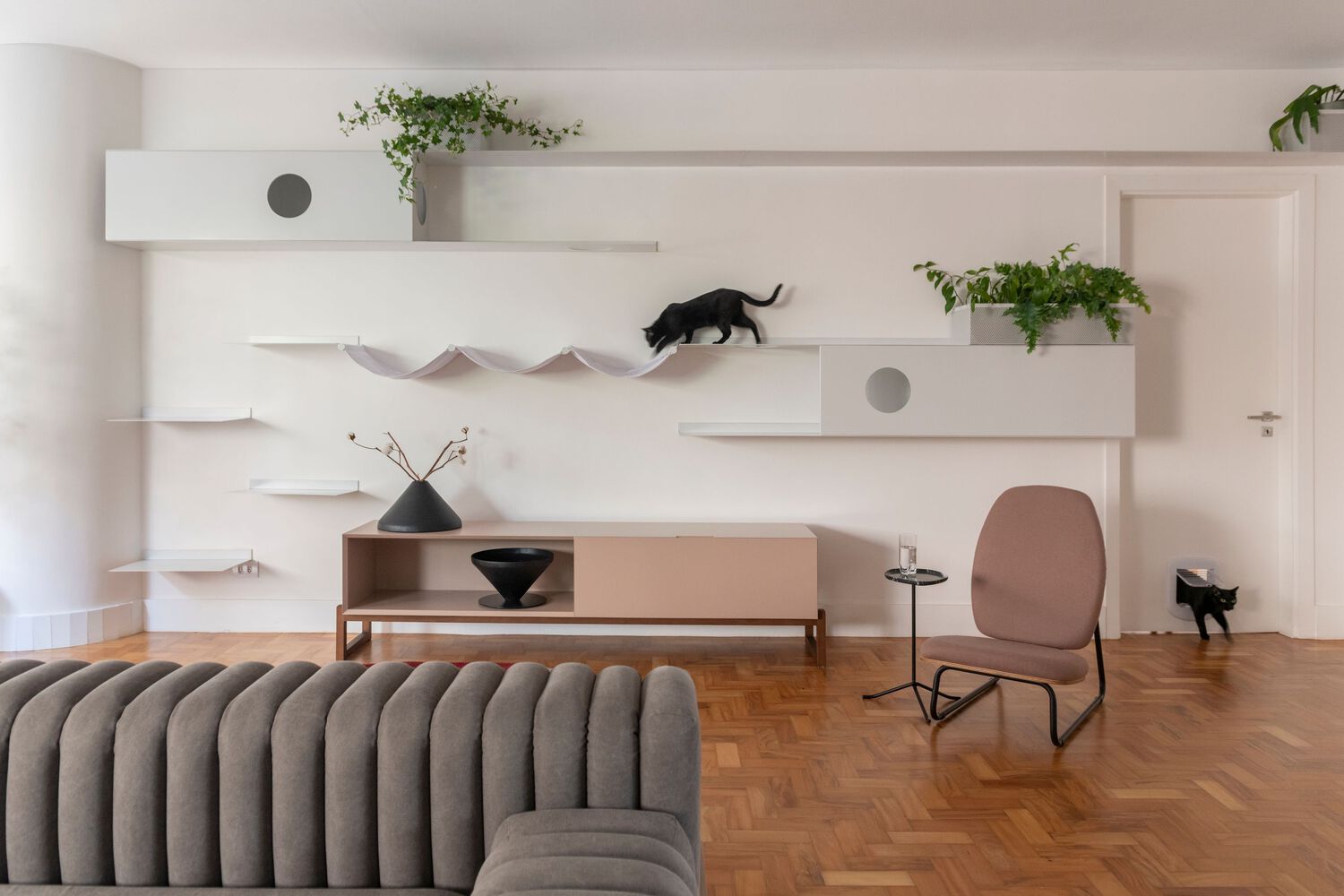 Cat Furniture: More Comfort and Health for Felines at Home
고양이를 잘 모시기 위한 집사들의 자세. 고양이를 위한 가구를 제안한다. 캣타워를 대체할 오픈 선분과 놀이와 휴식을 즐길 수 있는 해먹이 삽입된 테이블을 제안한다.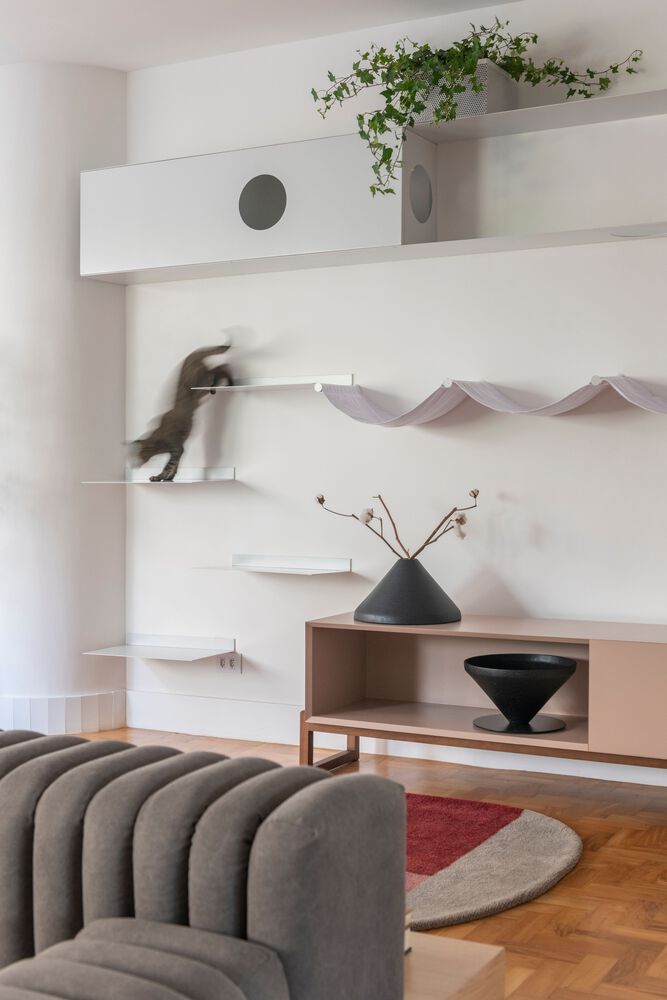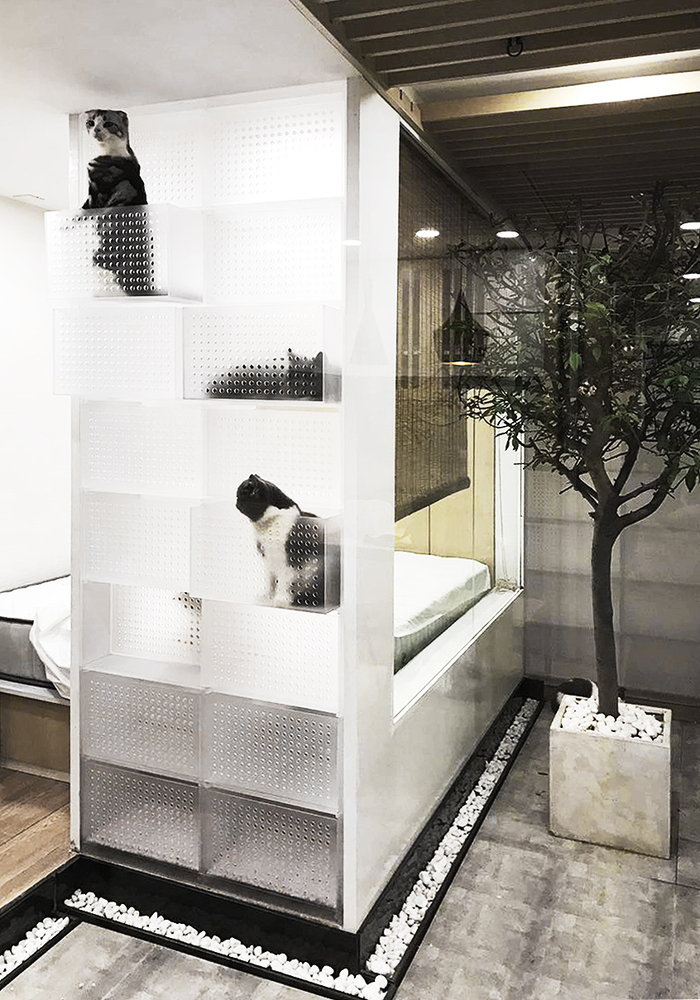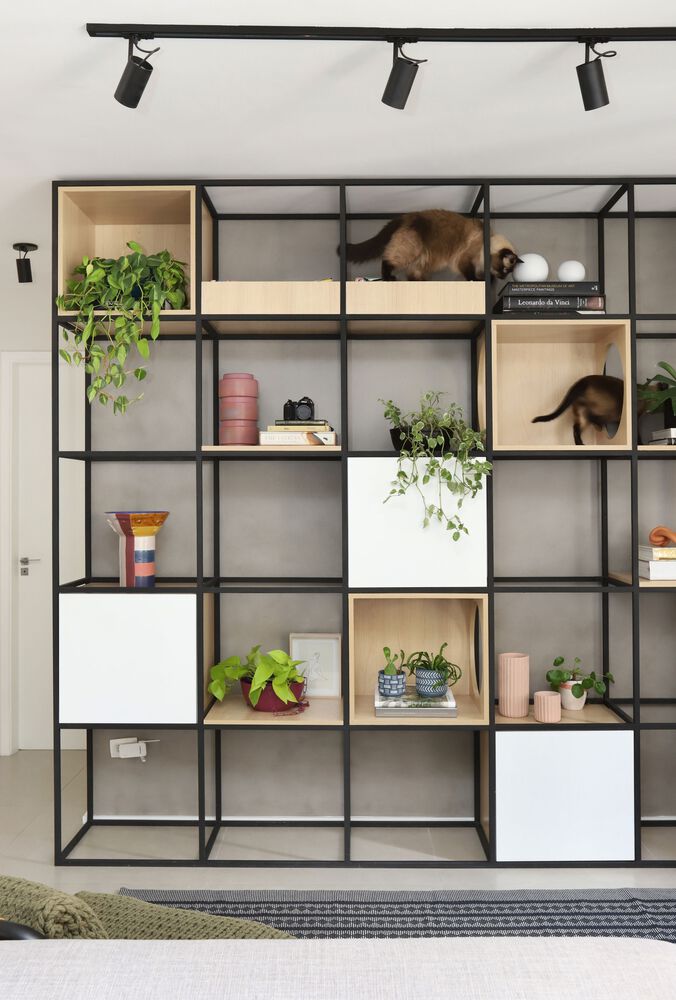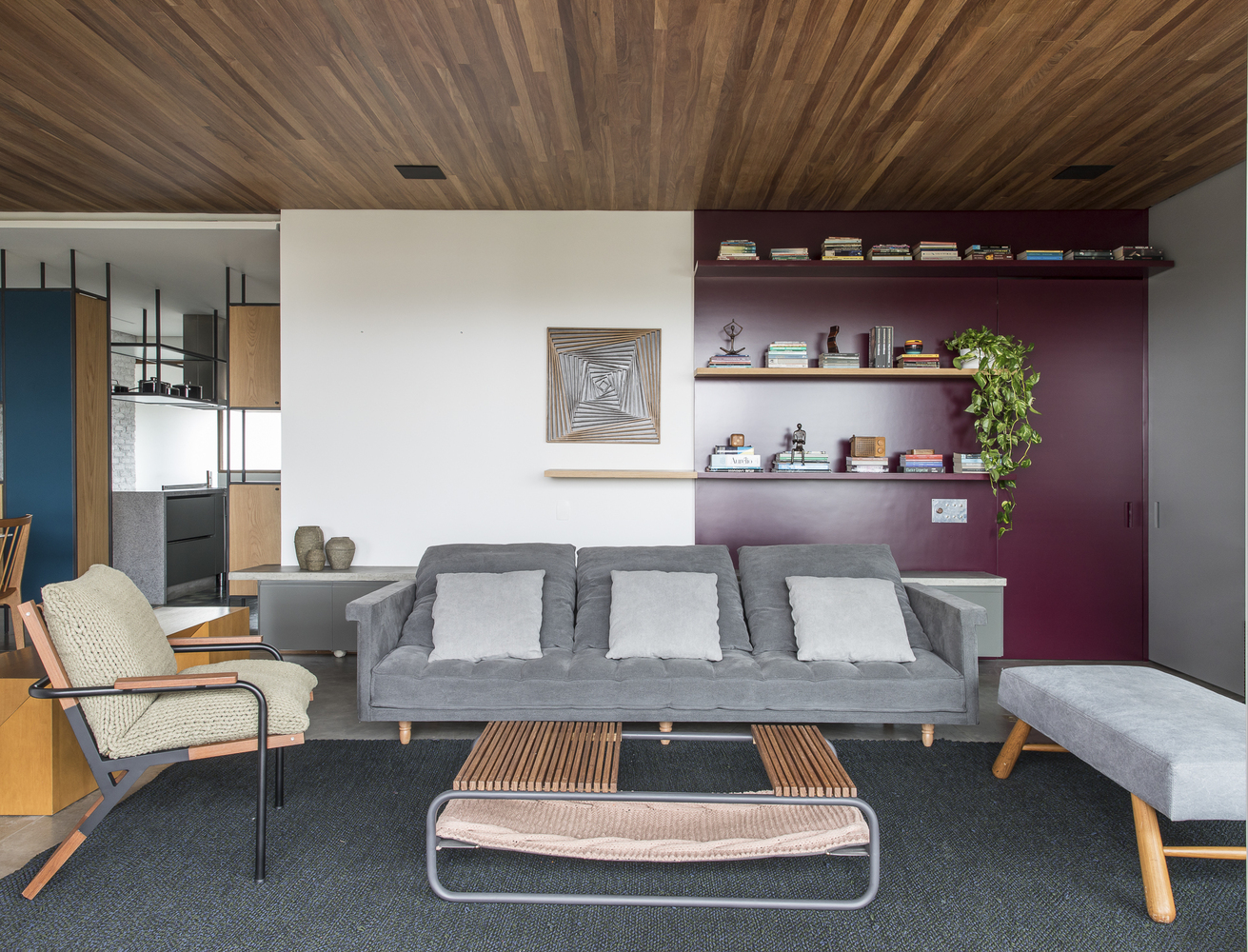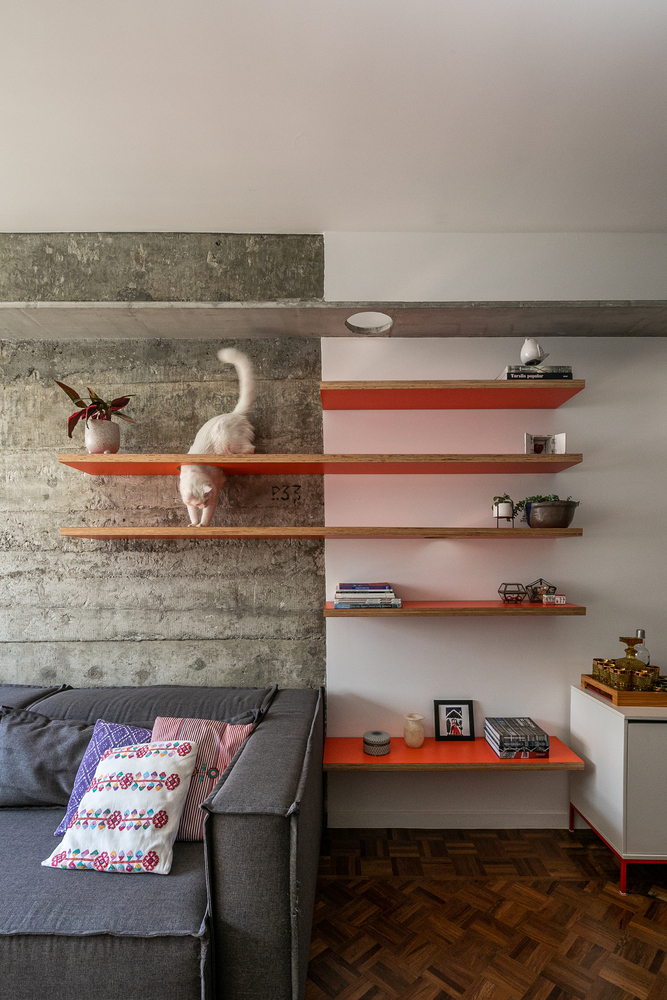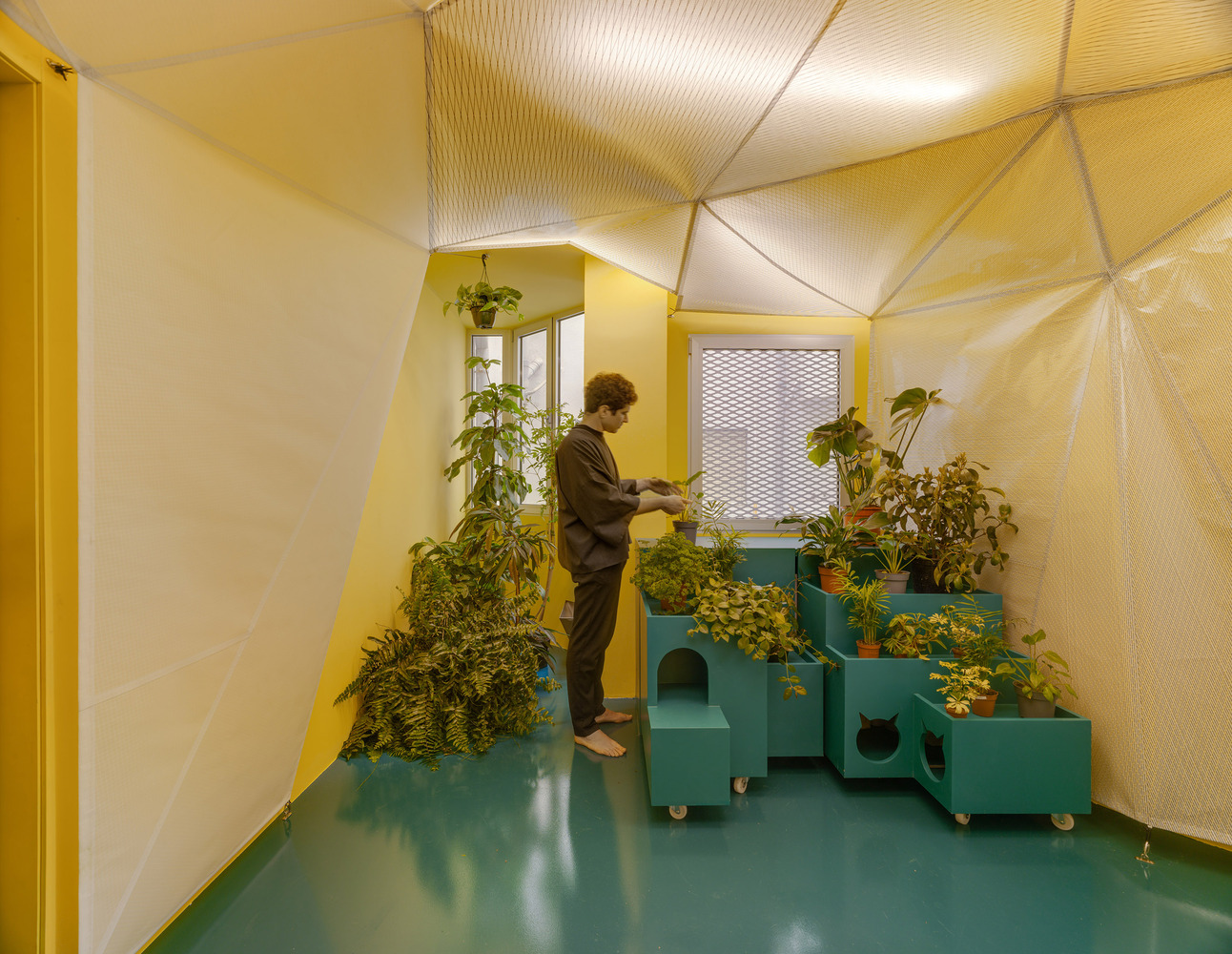 In architecture, the most common is to design for humans only. However, covering the scope of the project for other species is an exercise that has been proposed in several orders. From specific furniture to interior design planned for the animal, the possibilities of creating a more playful and comfortable ambience, both for humans and animals, are diverse.

There are several projects that start from this agenda and generate spaces for cats to exercise, find resting niches, so they don't access parts that have decorative elements and throw them on the floor, or even for the safety of the kitty itself.

At Apartamento Fradique, created by Studio92 Arquitetura, one of the main requirements was that access to the kitchen was closed to the cats while someone was cooking, as in the past, one of the pets had a minor accident on the stove. Therefore, here they lost access to this space, but gained prominence on the shelf in the living room, which was designed to be used as a "playground" by cats without losing its function. In it, the cats gain access to some niches and shelves, so that their movement is limited in a way they do not have access to the parts with decor objects. Thinking about shelves, another example is Teresa Mascaro's proposition made at Higienópolis Apartment, in which the marine plywood shelves in the living room, through holes, allow the cats to exercise and climb to the highest level, in reinforced concrete, which surrounds the entire social area and serves as a resource for indirect lighting.

In a more modest action, but which still looks to the feline residents, a coffee table was designed to serve as a hammock for them at Mira Apartment, designed by SuperLimão. At Loloite Apartment, URBANODE arquitetura went a little further and designed a piece of furniture for the house's cats, which serves as a guardrail for the stairs.
from archdaily