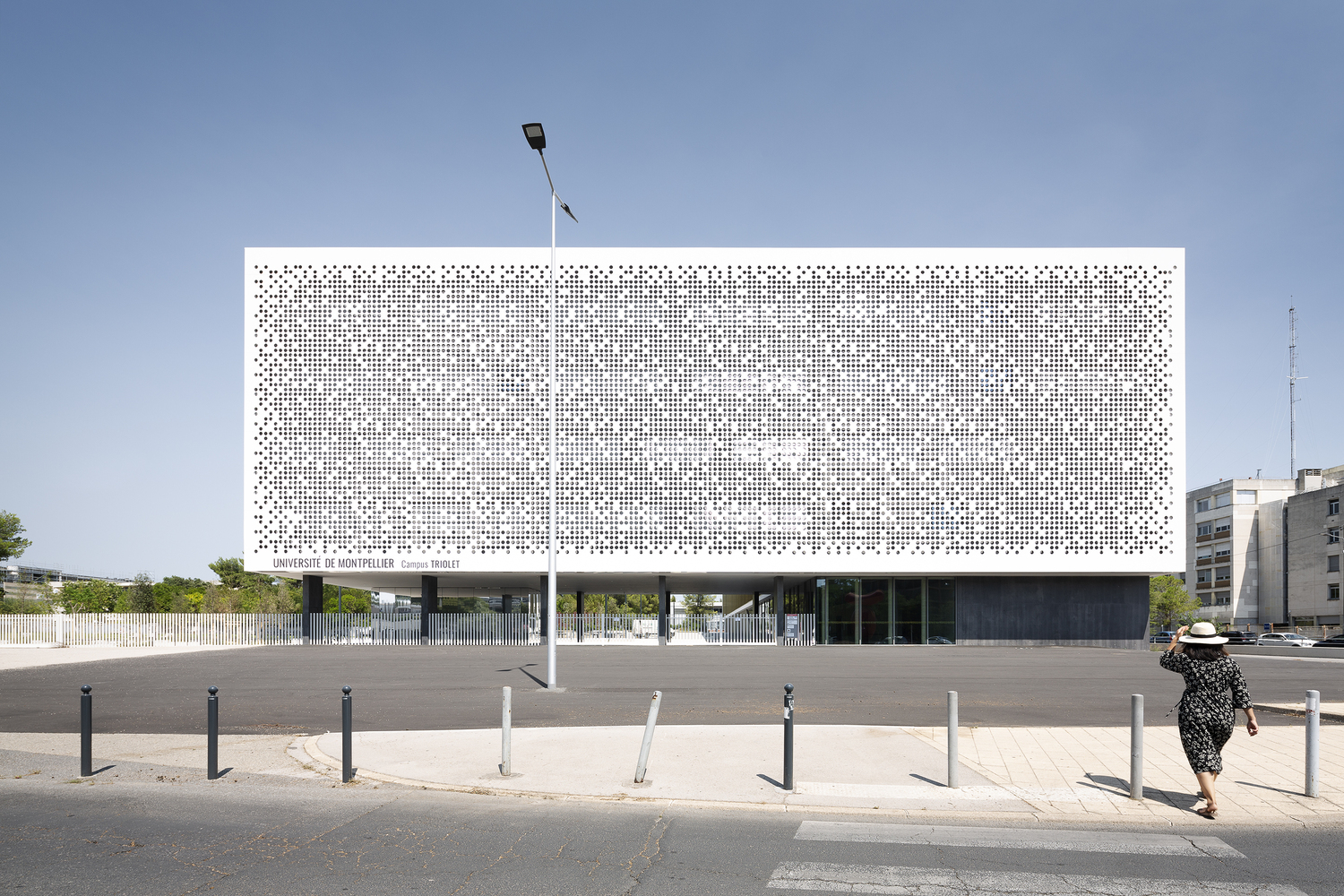 BPA ARCHITECTURE-University of Montpellier Village des Sciences
프랑스 몽펠리에 빌리지 데 사이언스 캠퍼스 건축물이 새롭게 신축됩니다. 거대한 백색볼륨 파사드를 정의하는 픽셀 패턴은 내외부의 관계를 새롭게 정립하는 건축언어로 적용됩니다.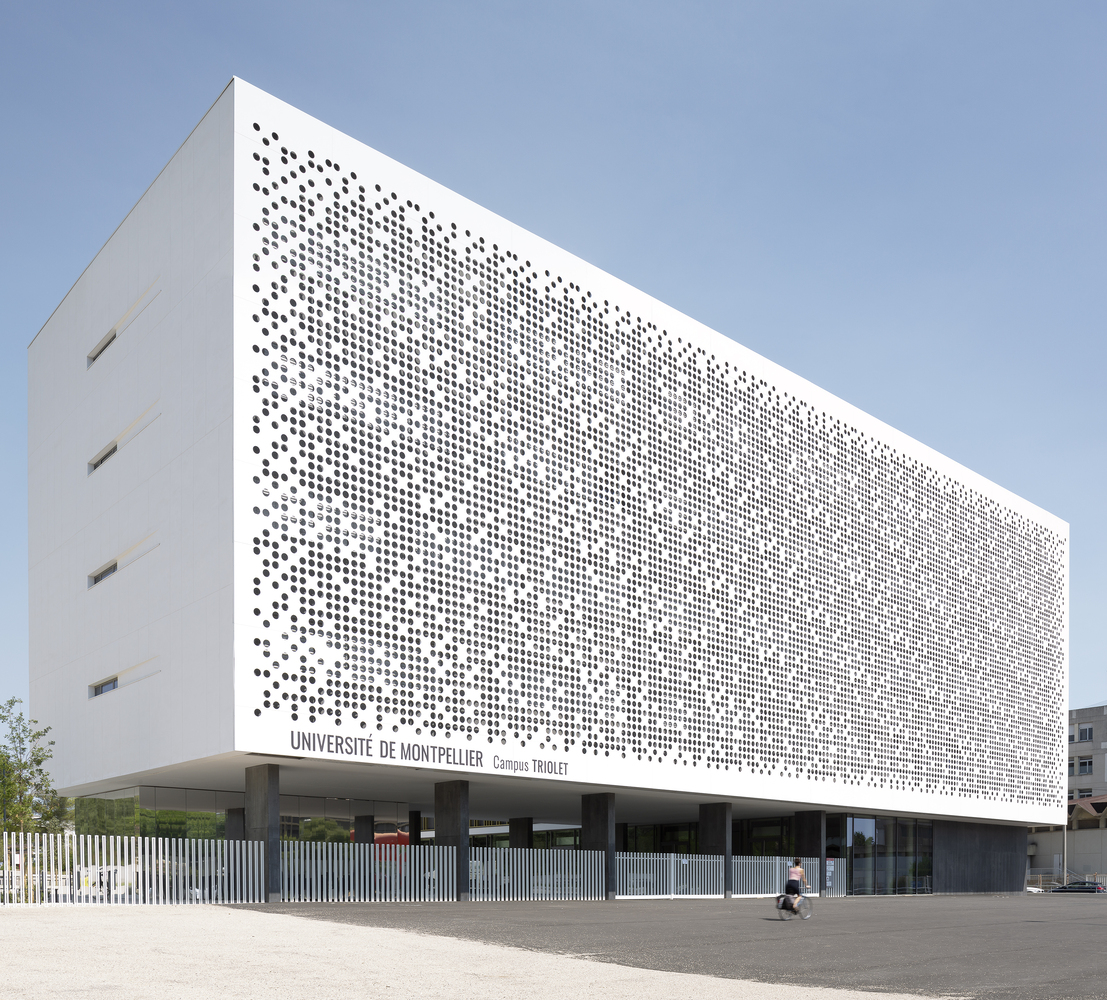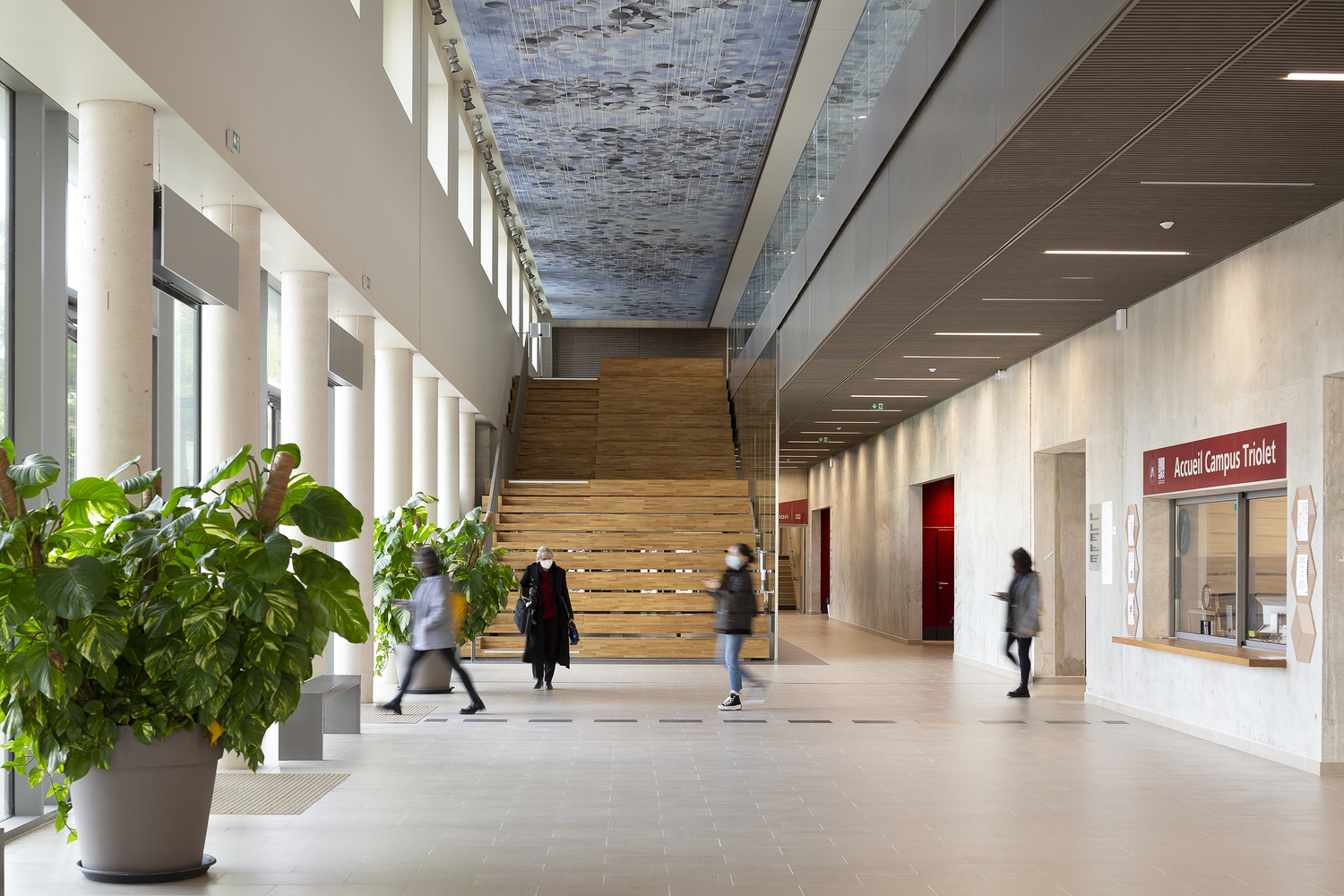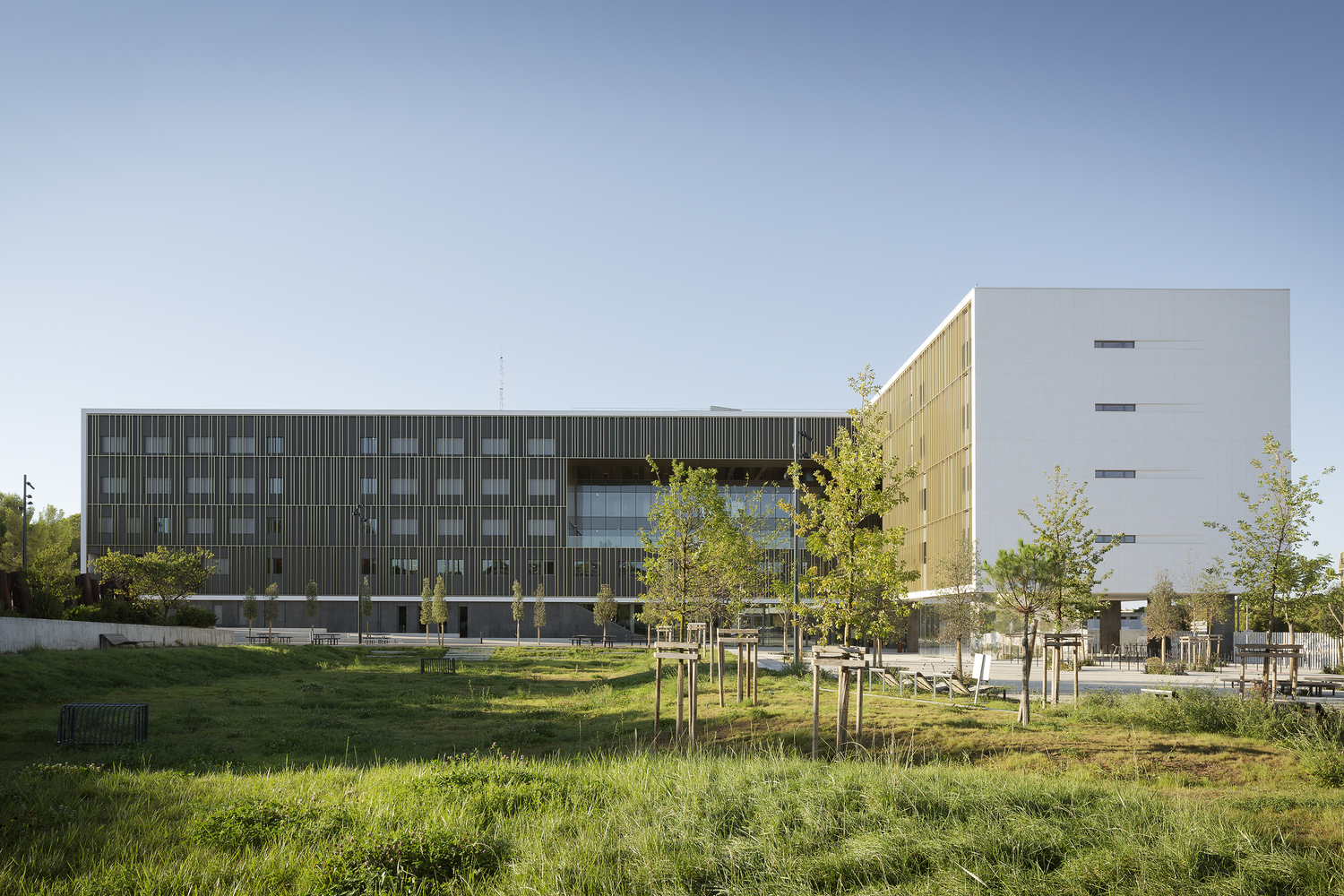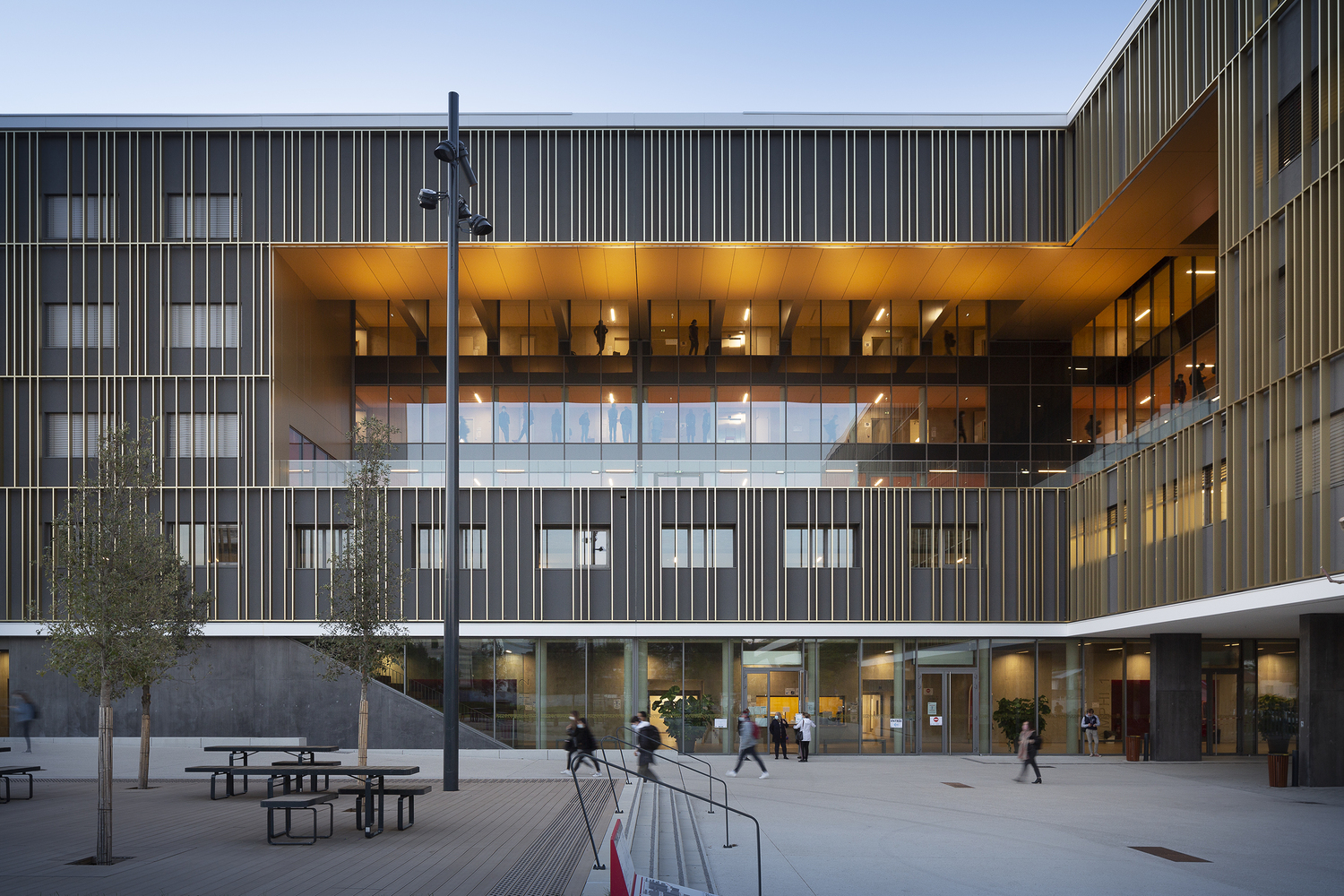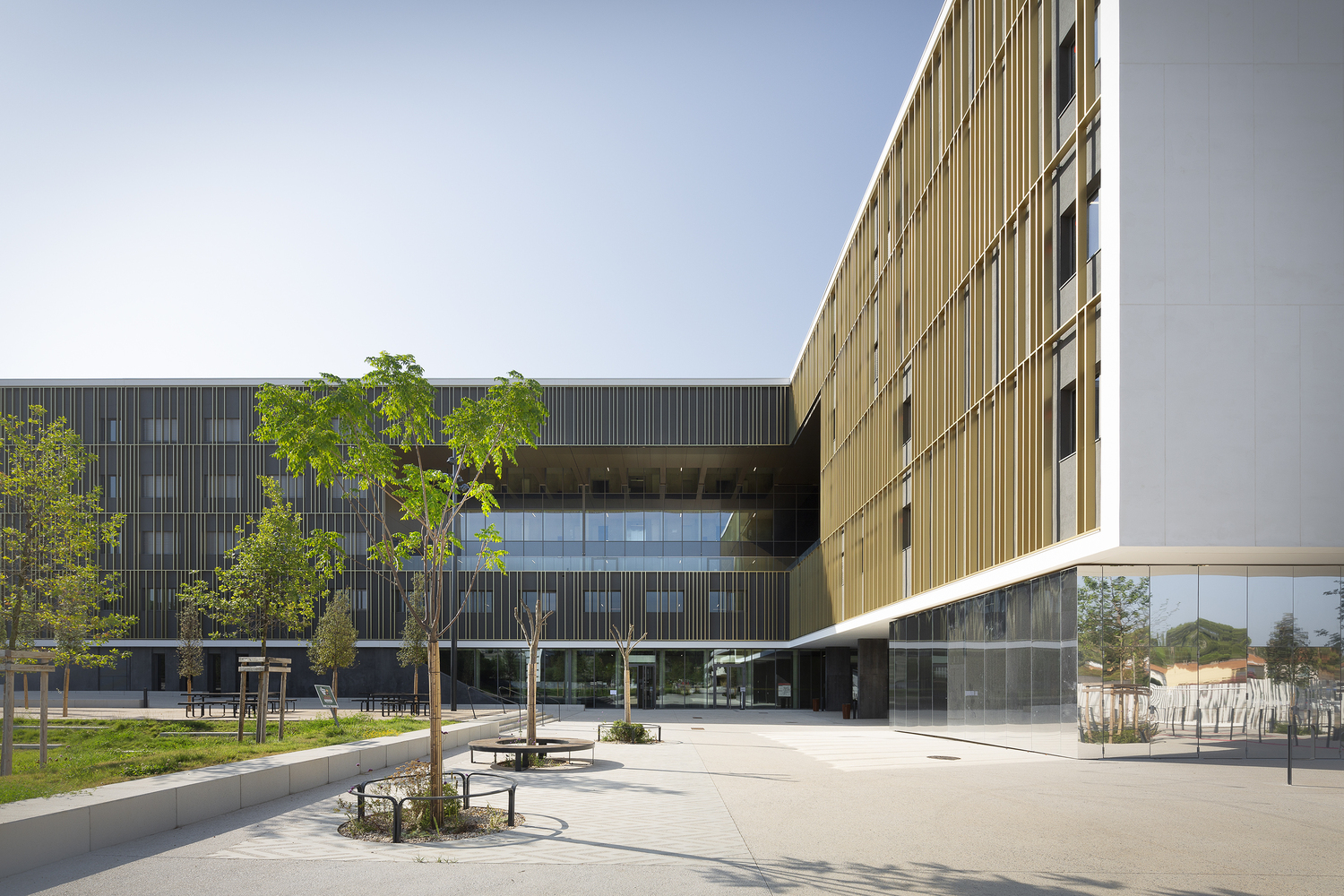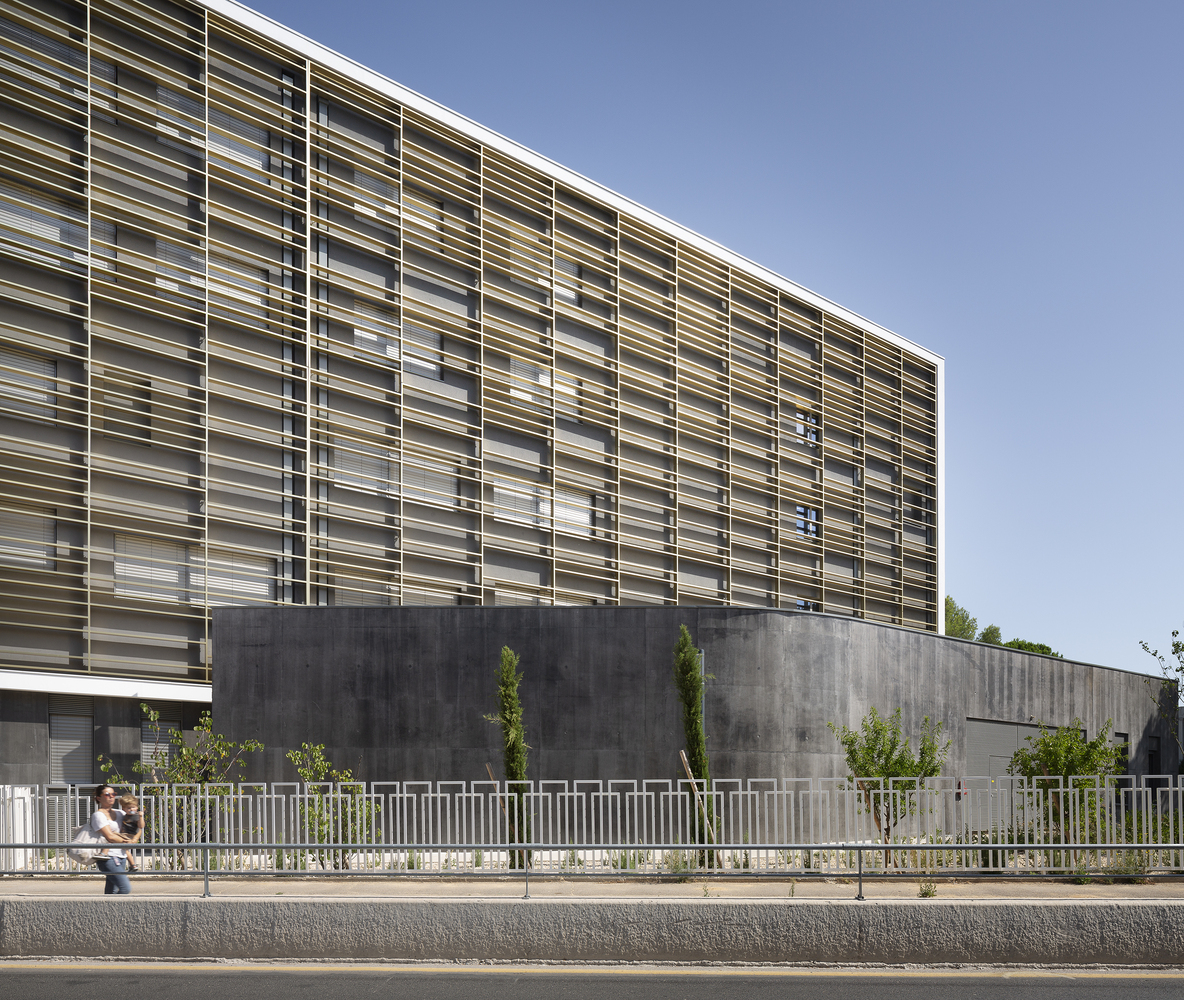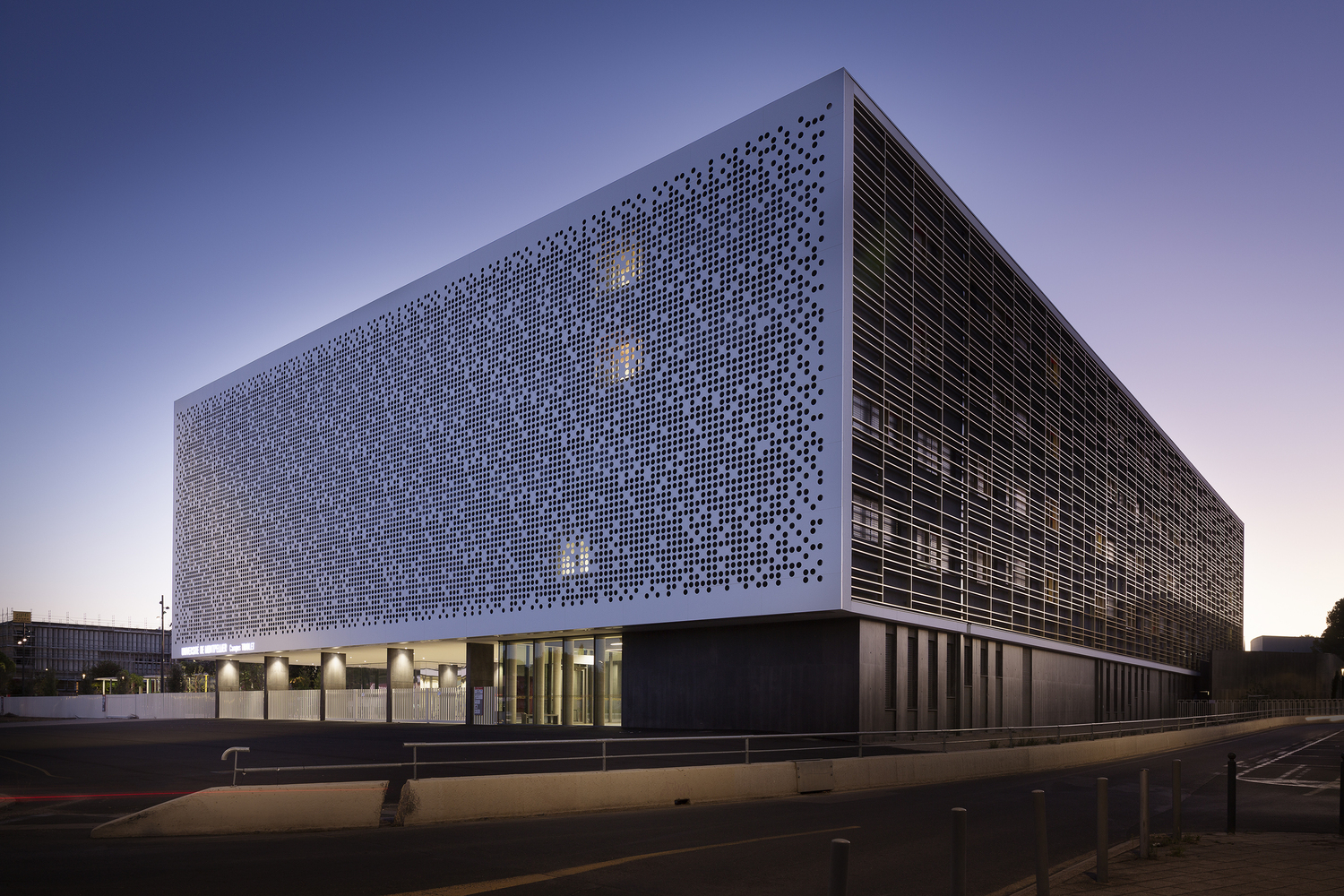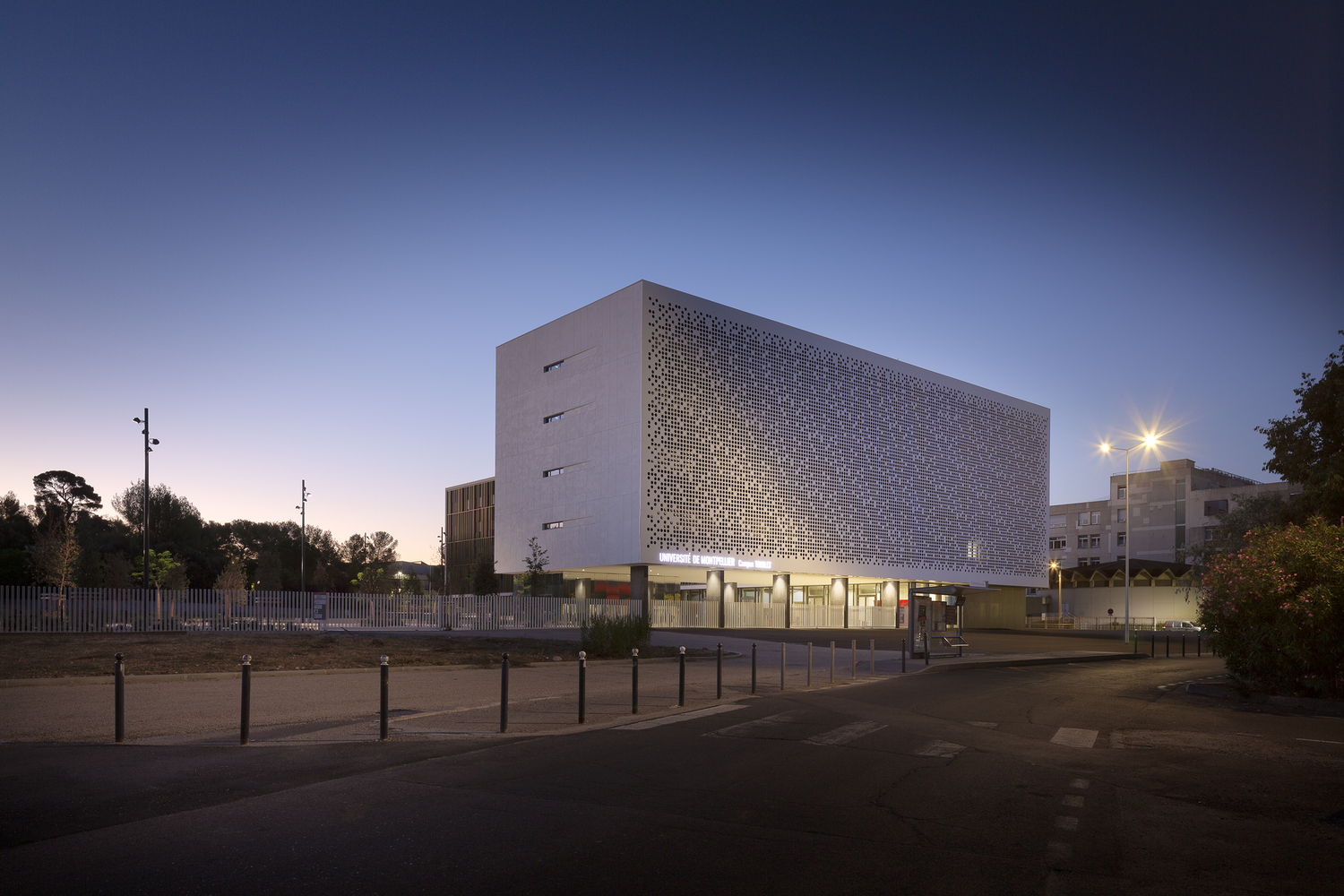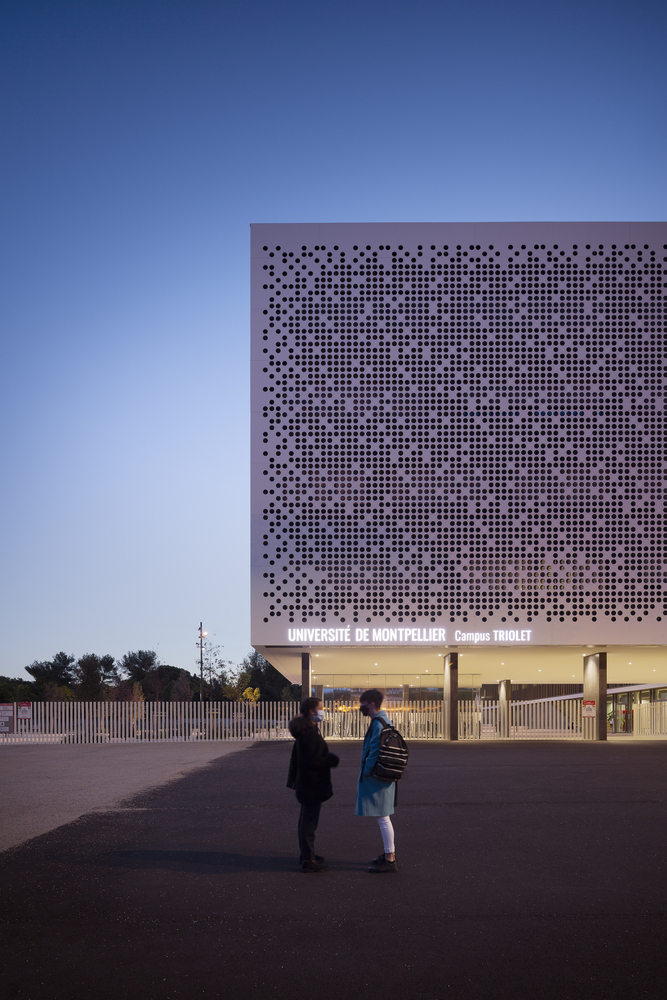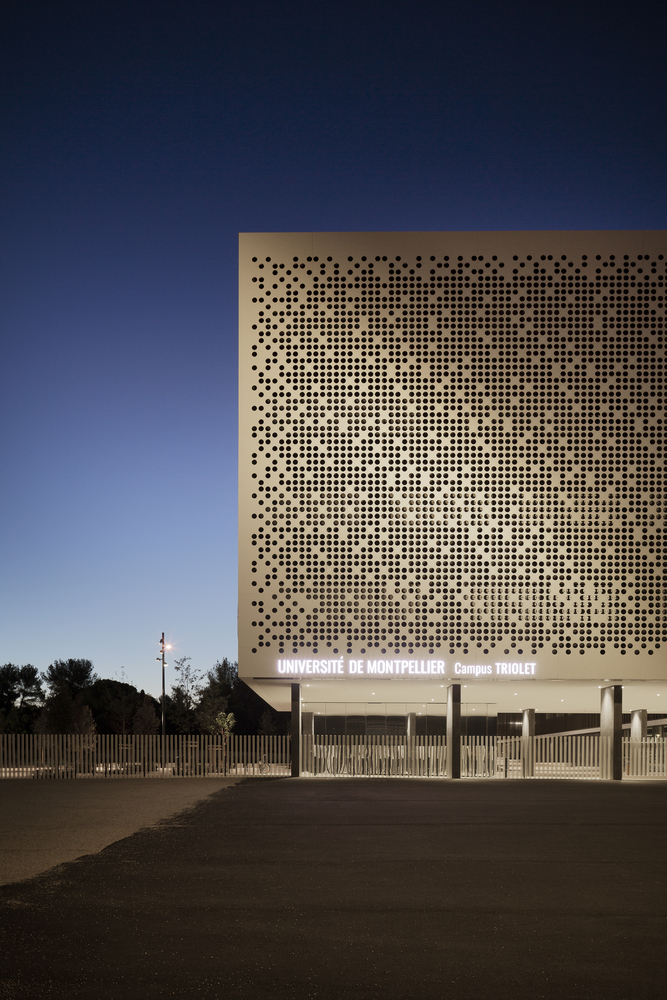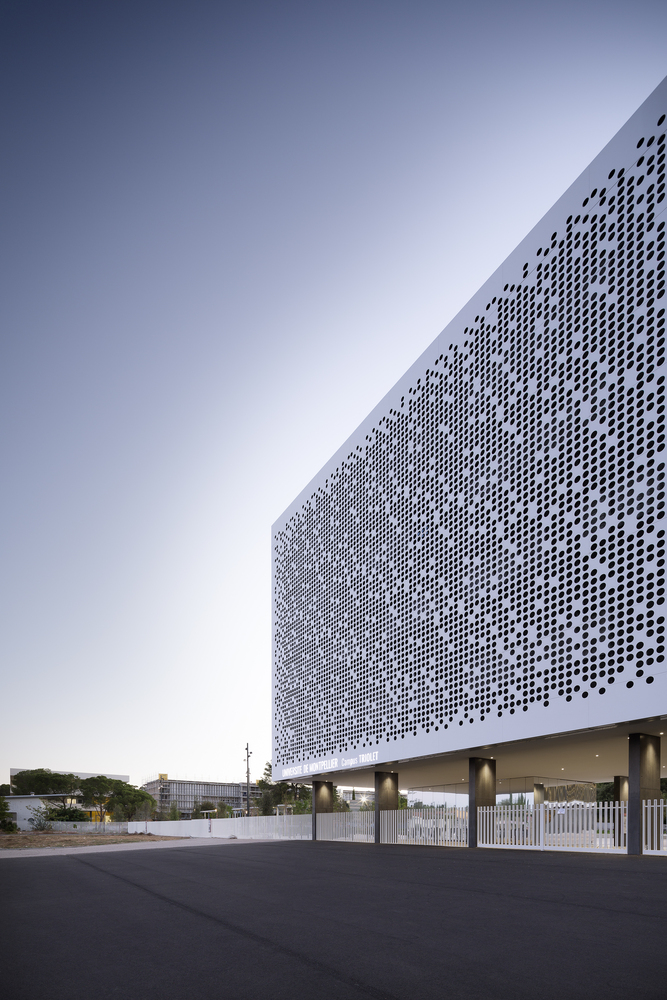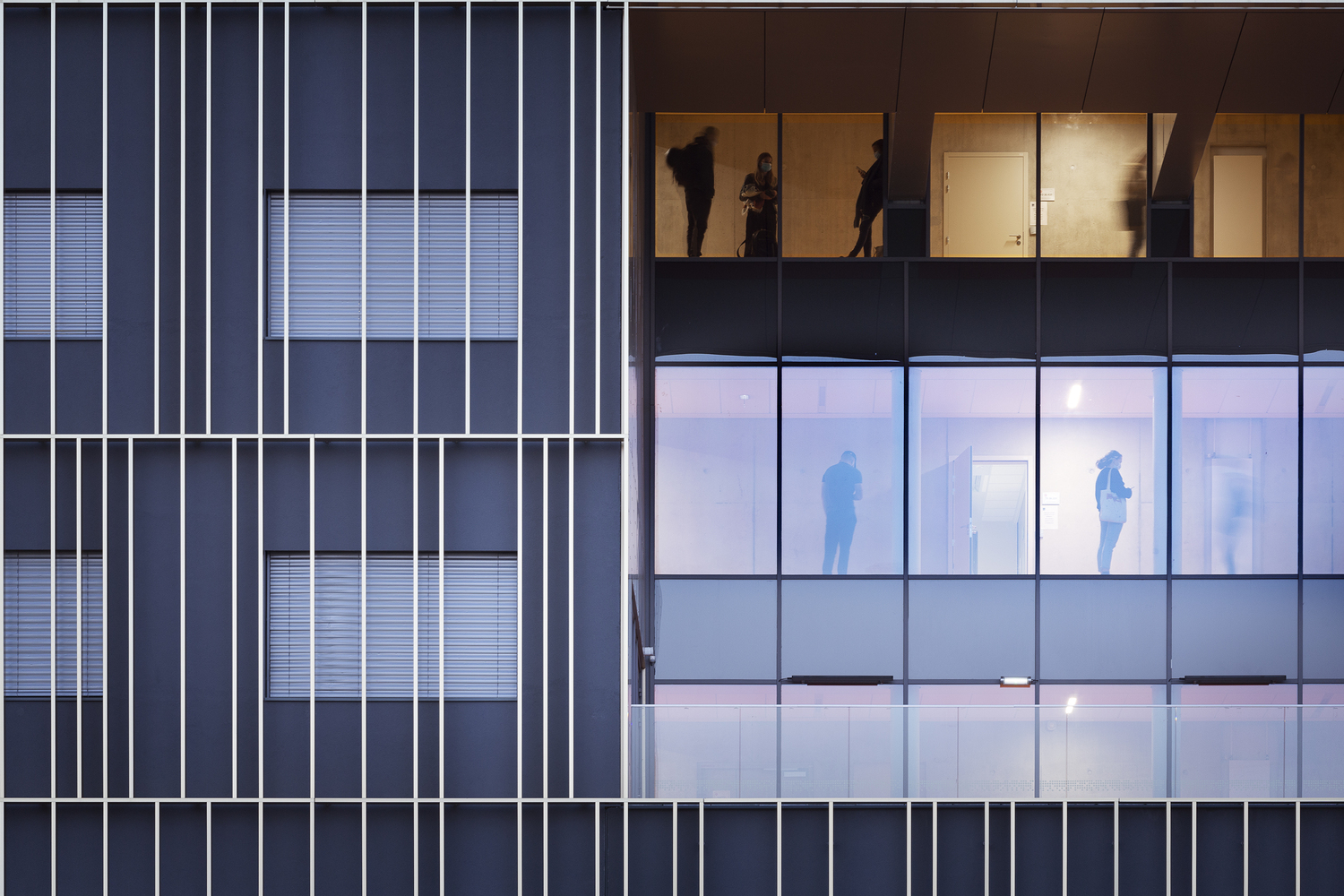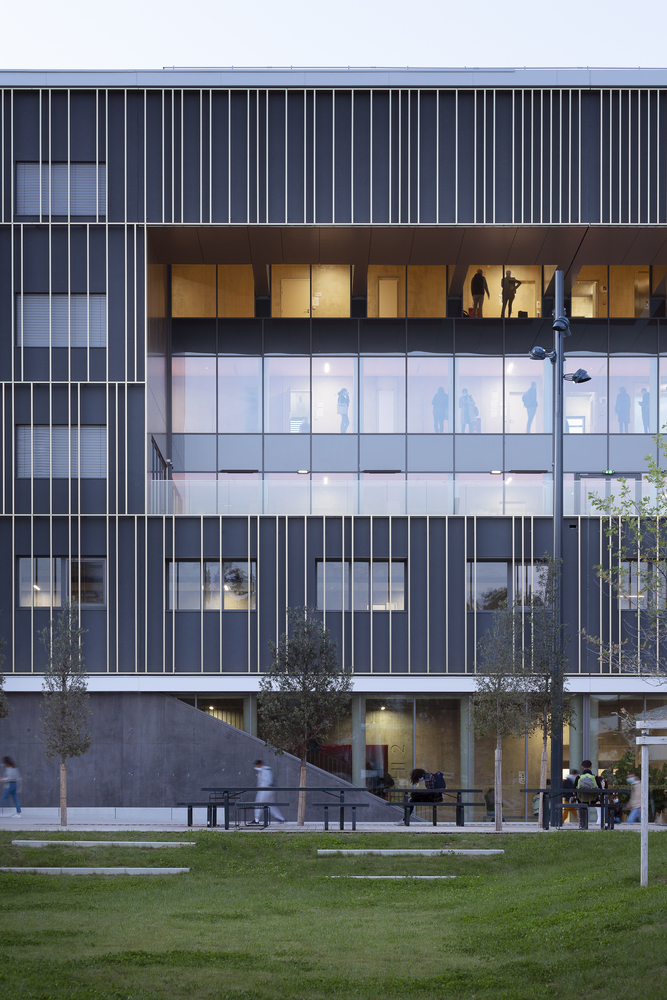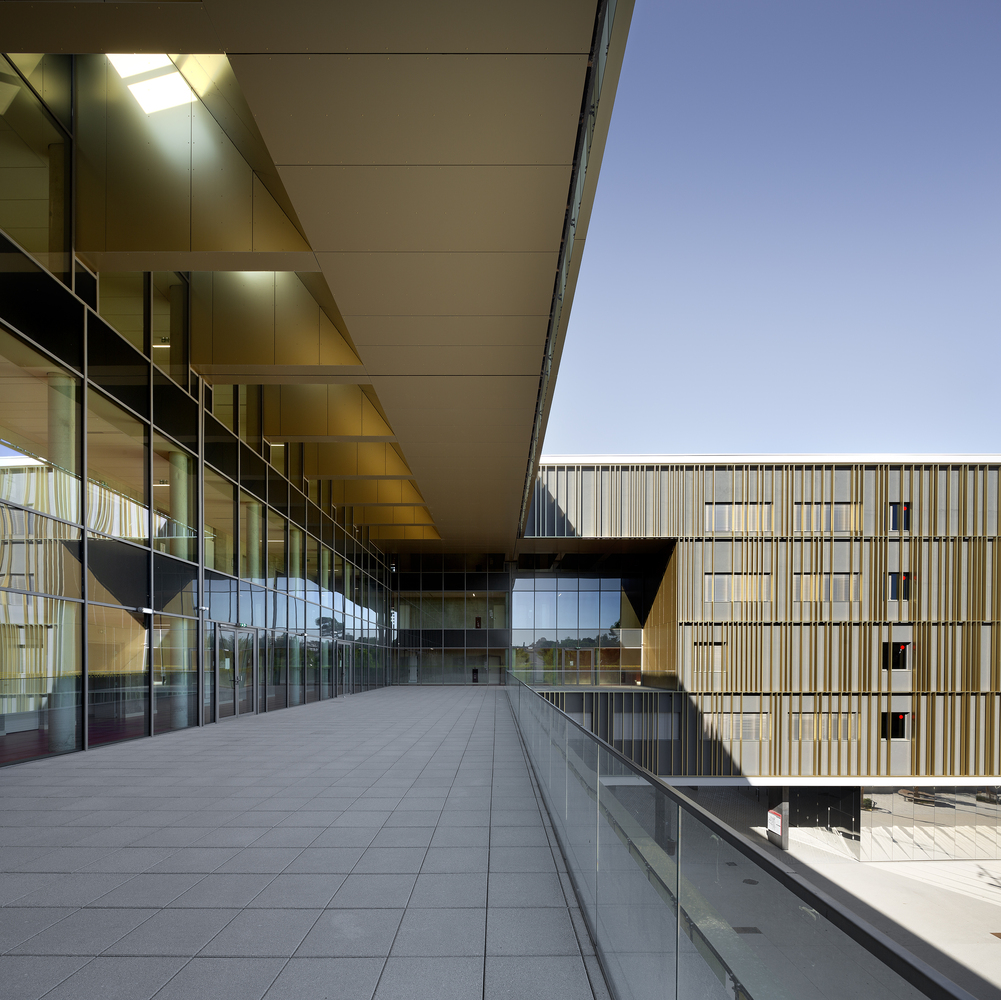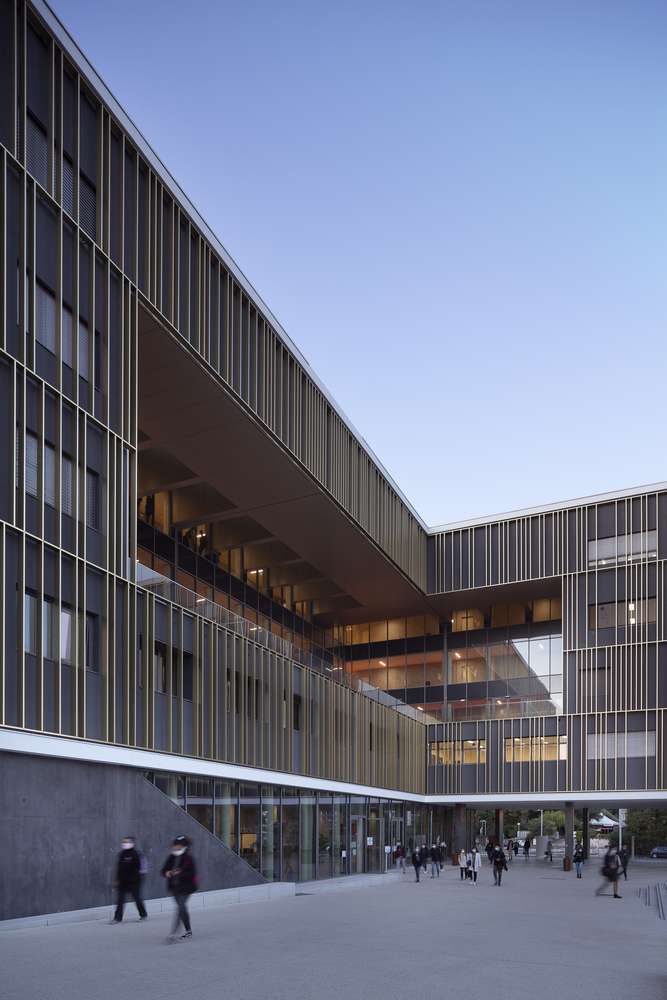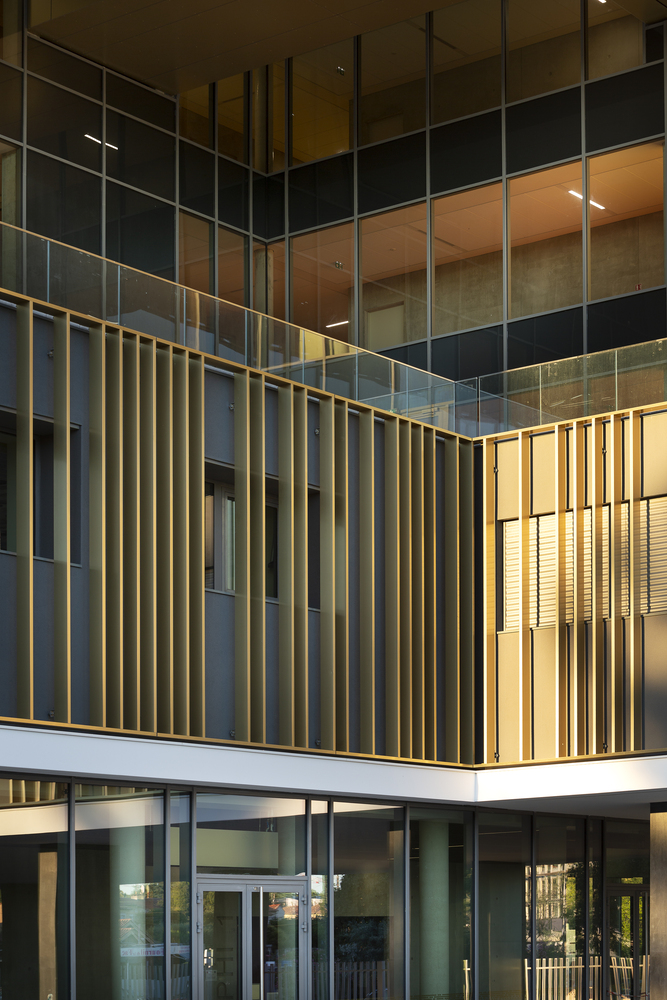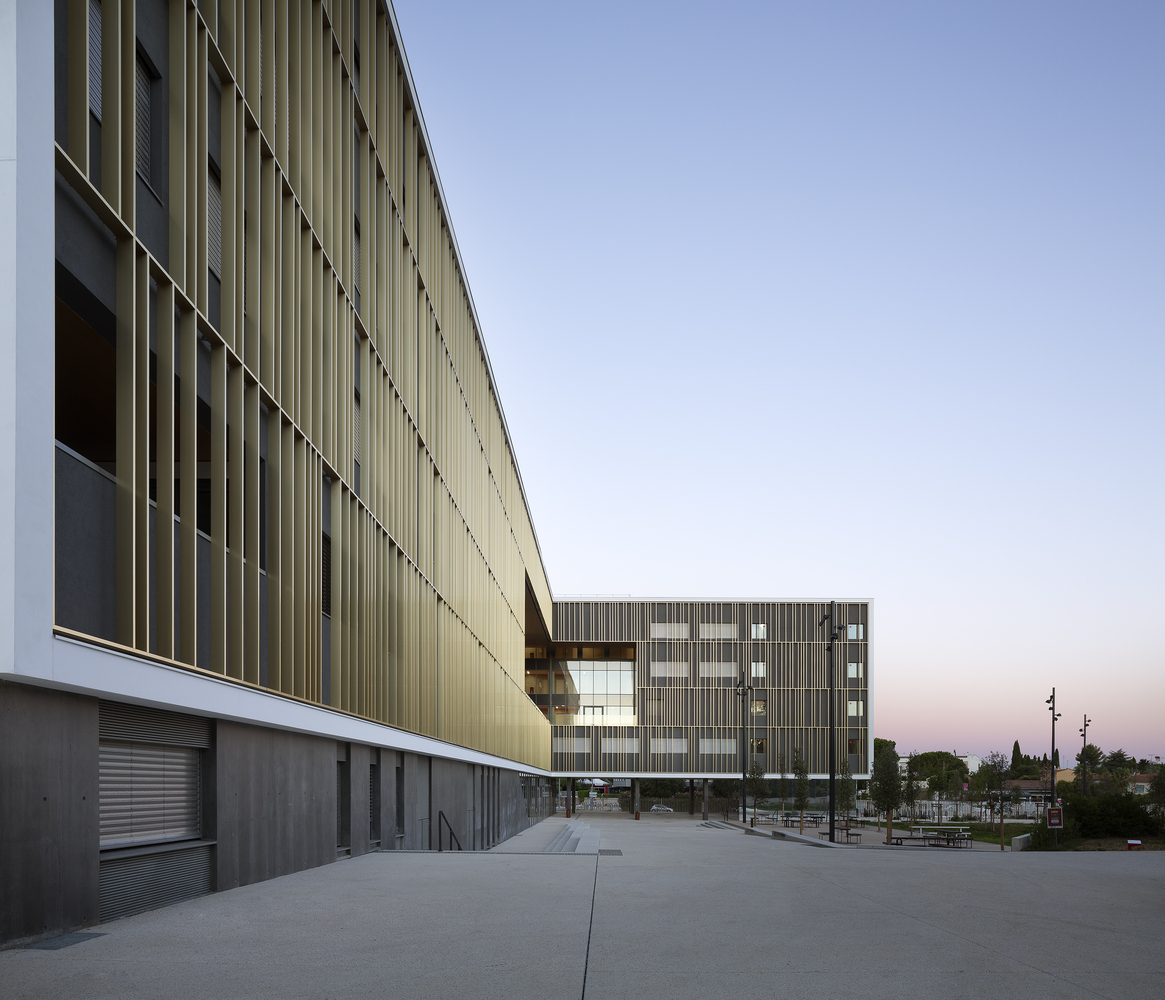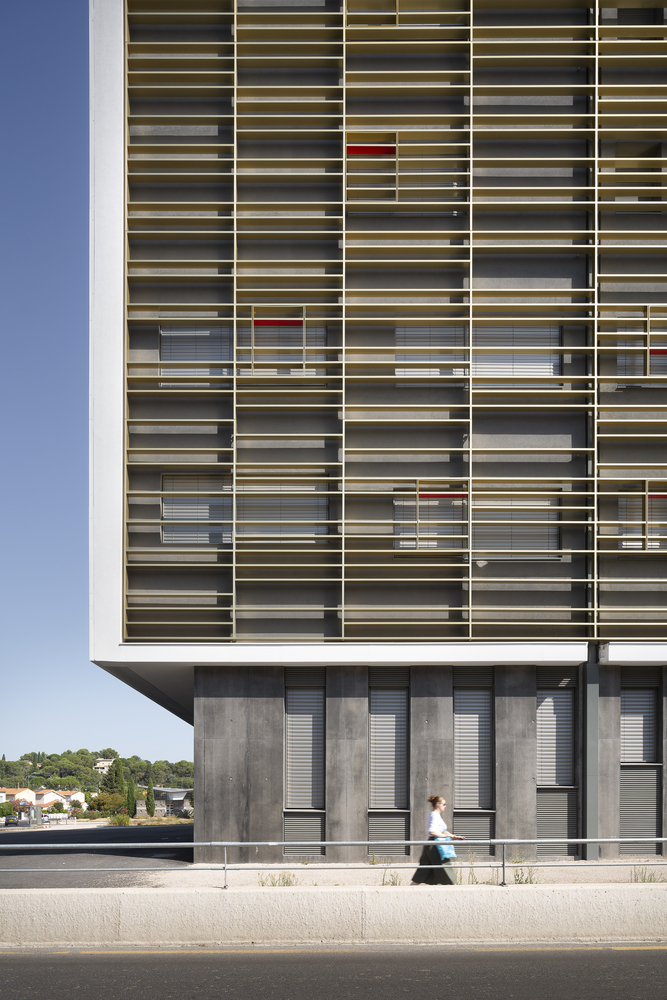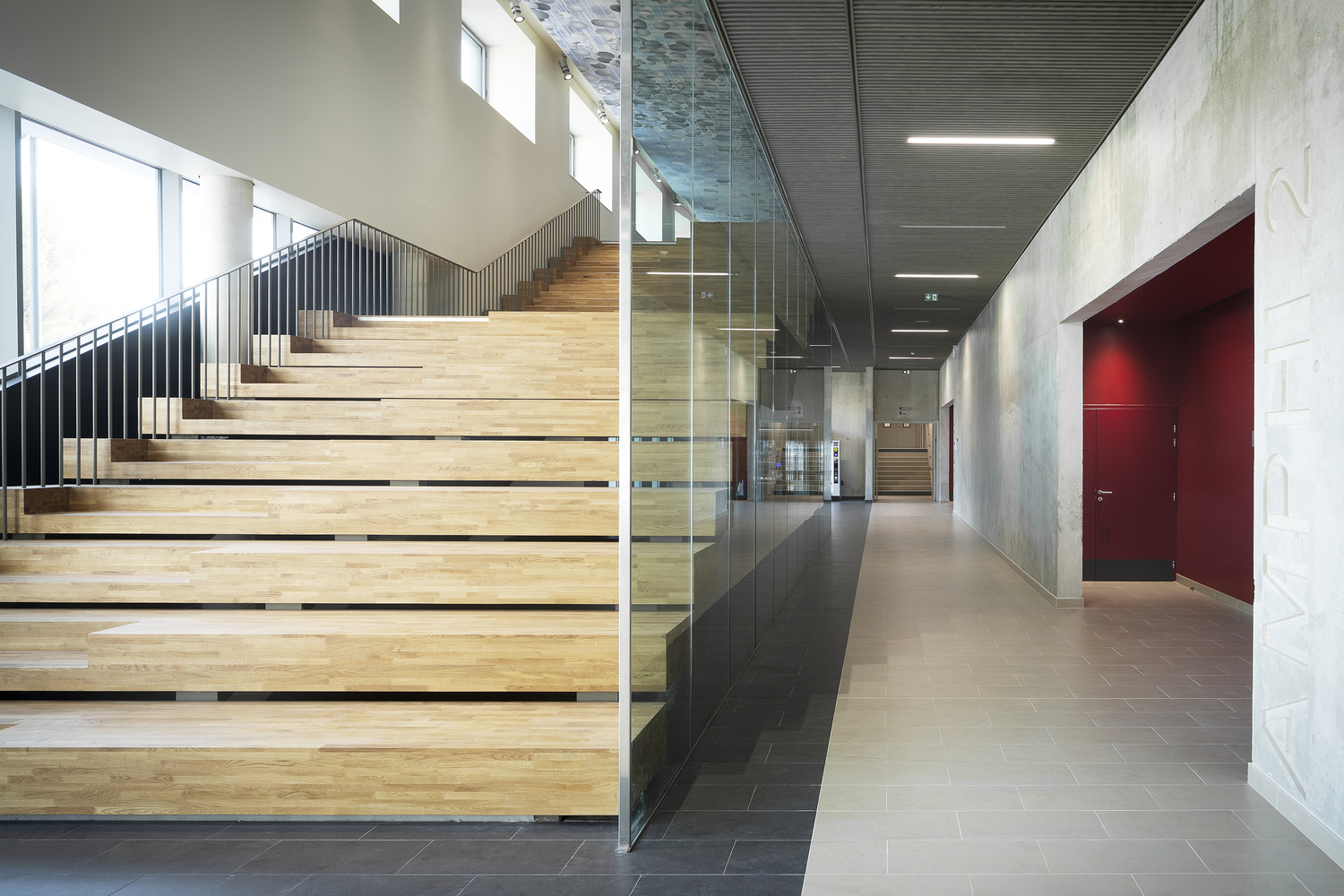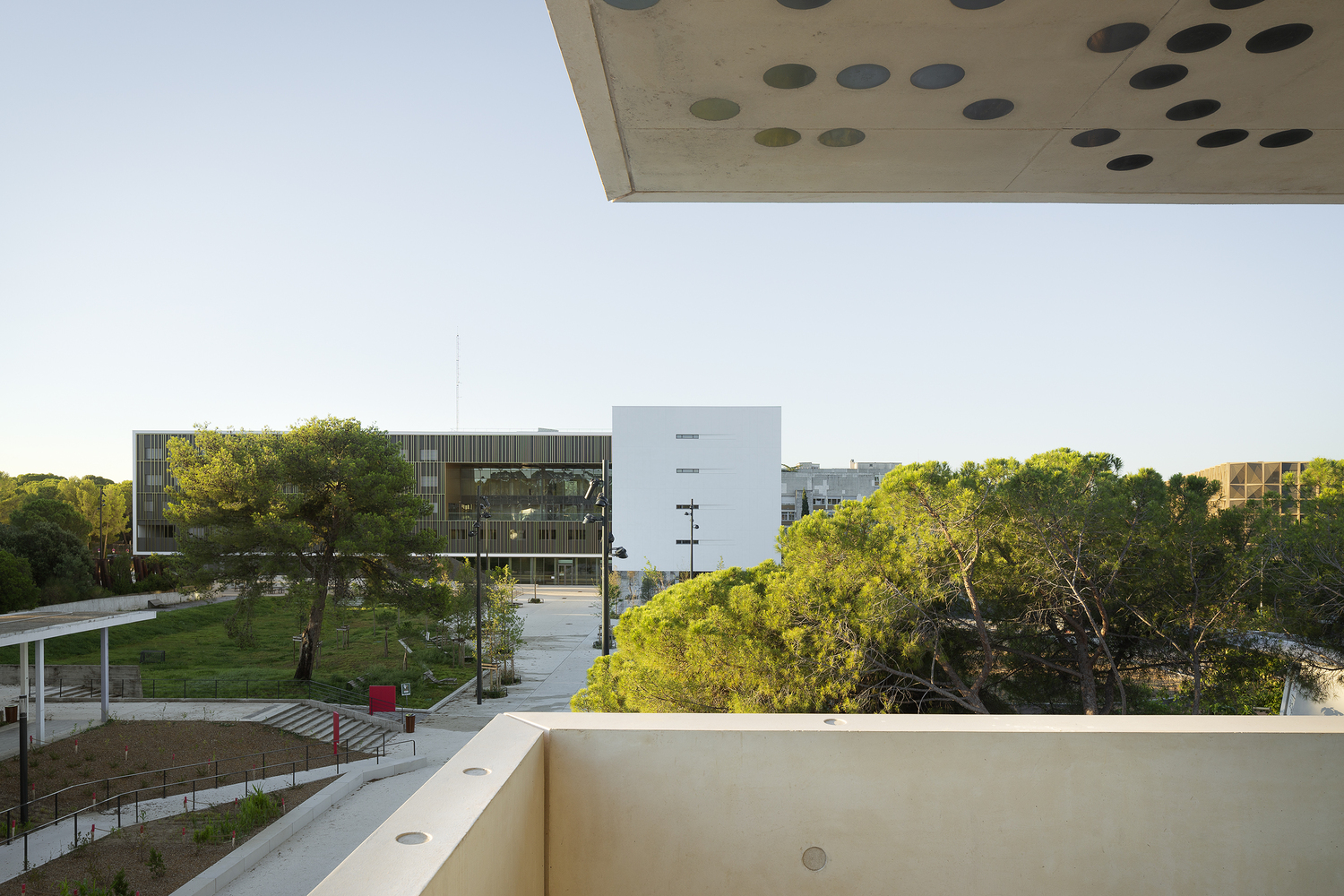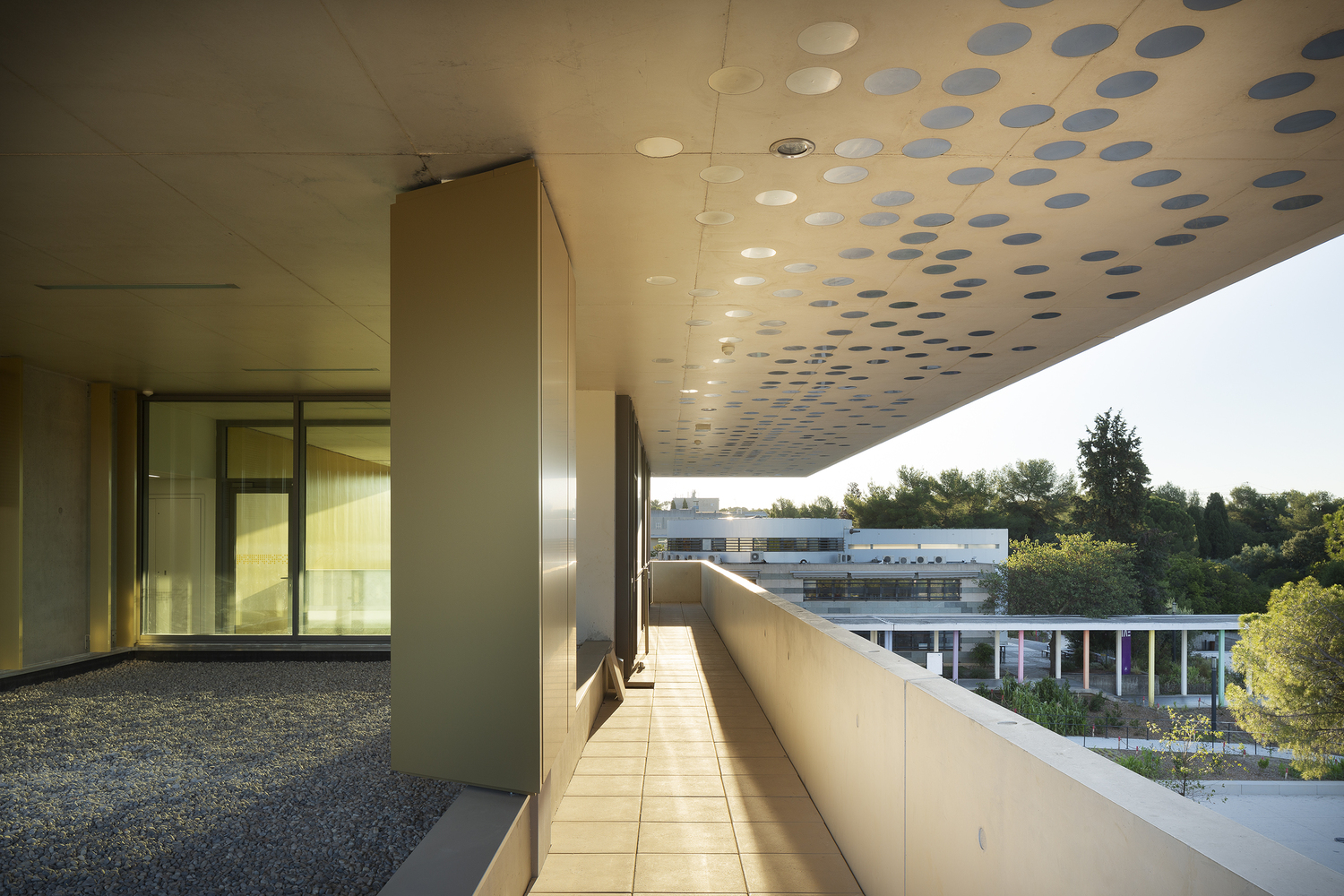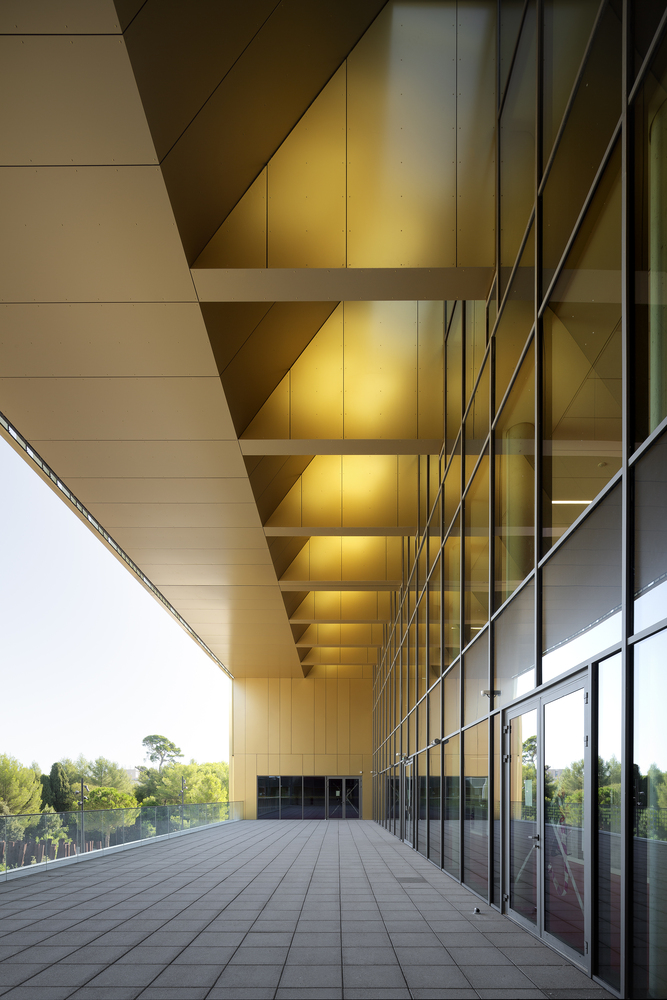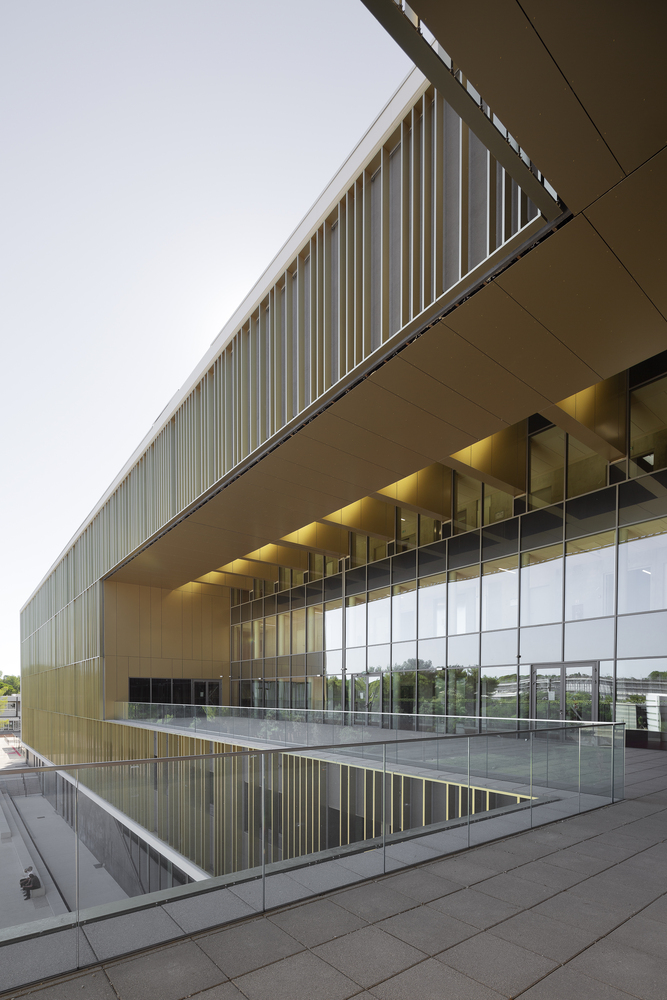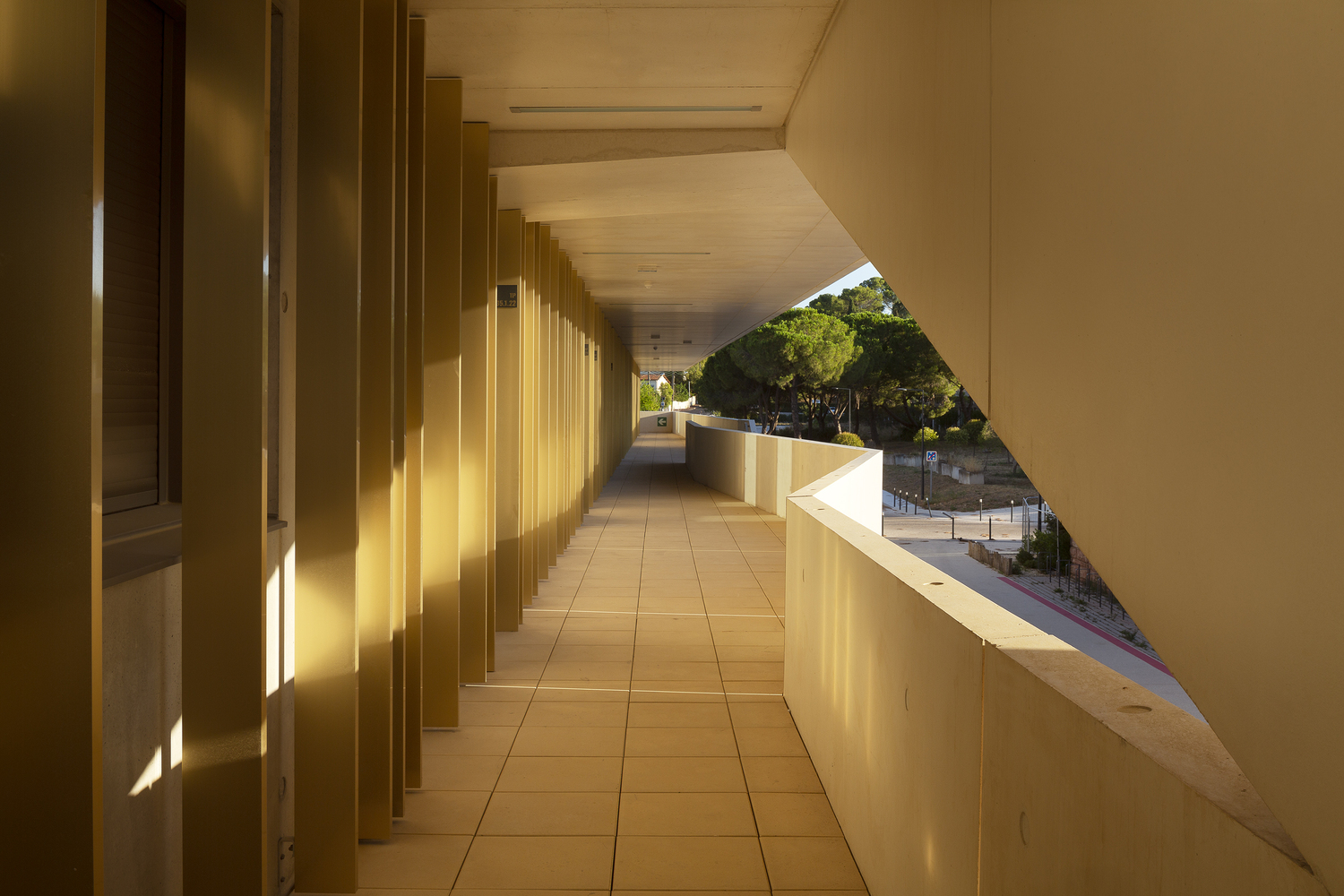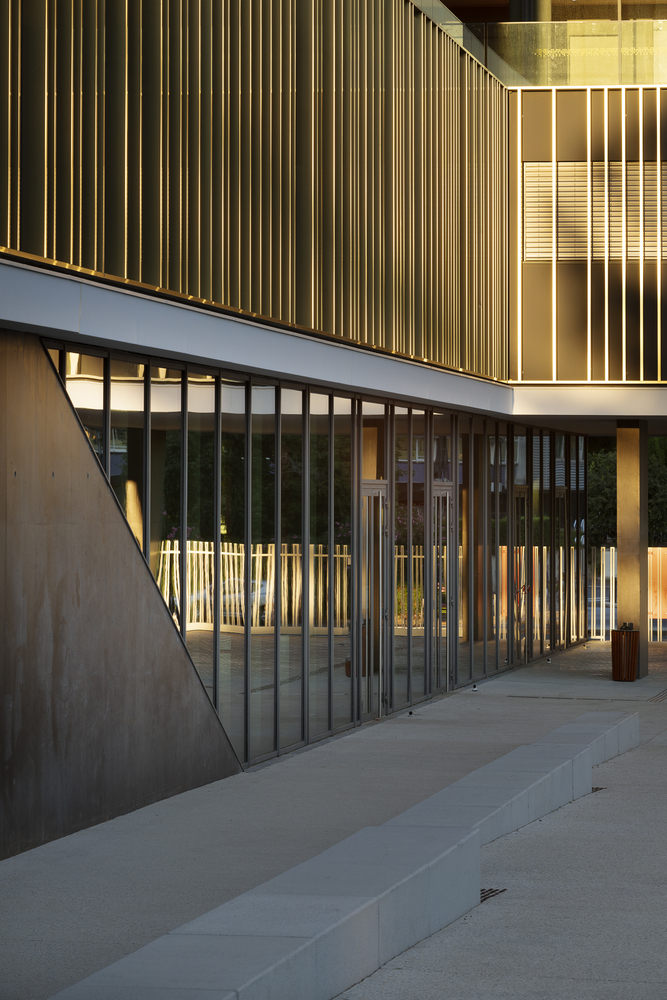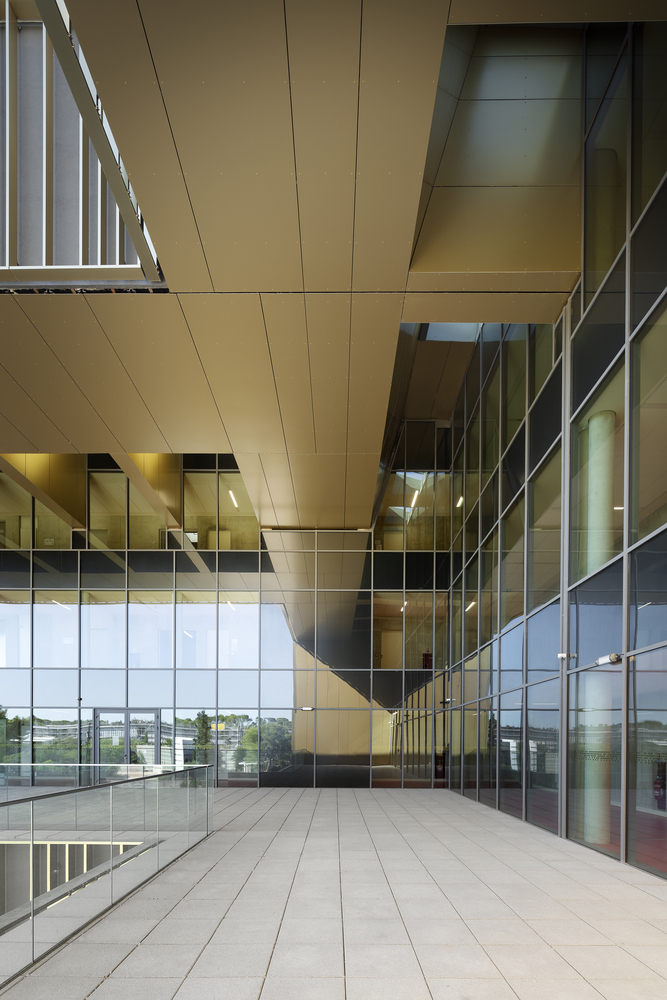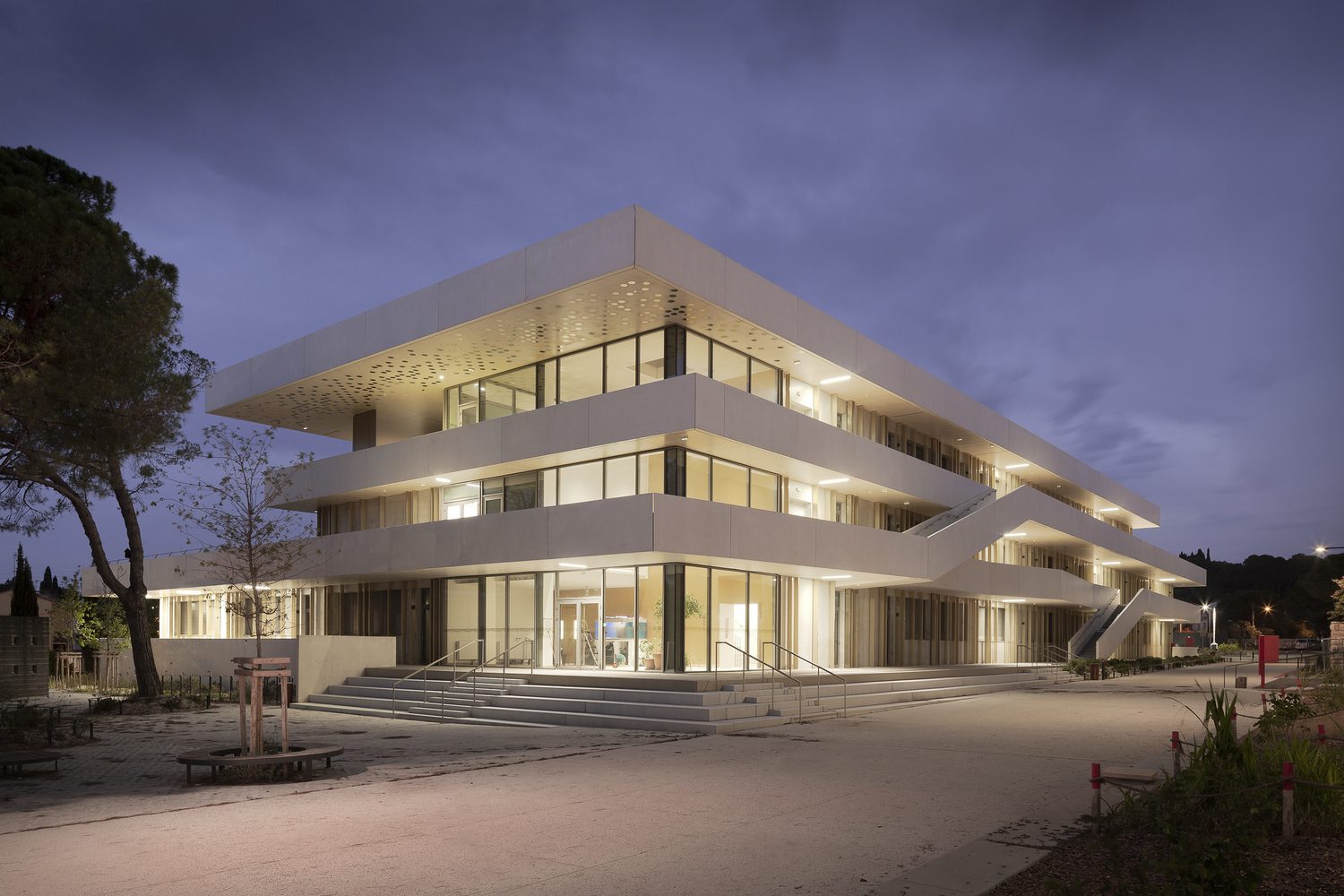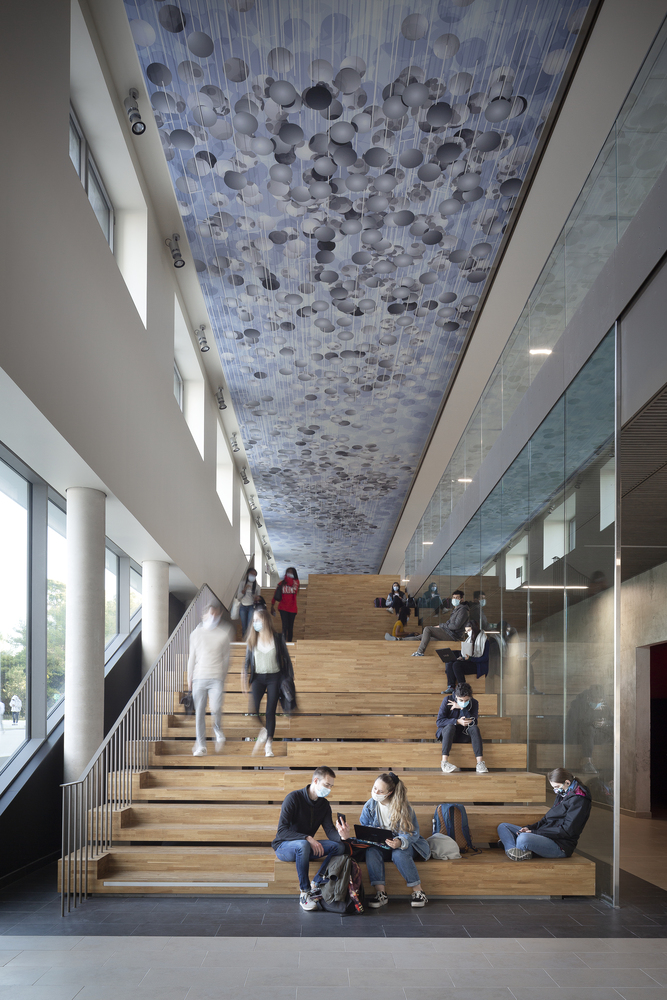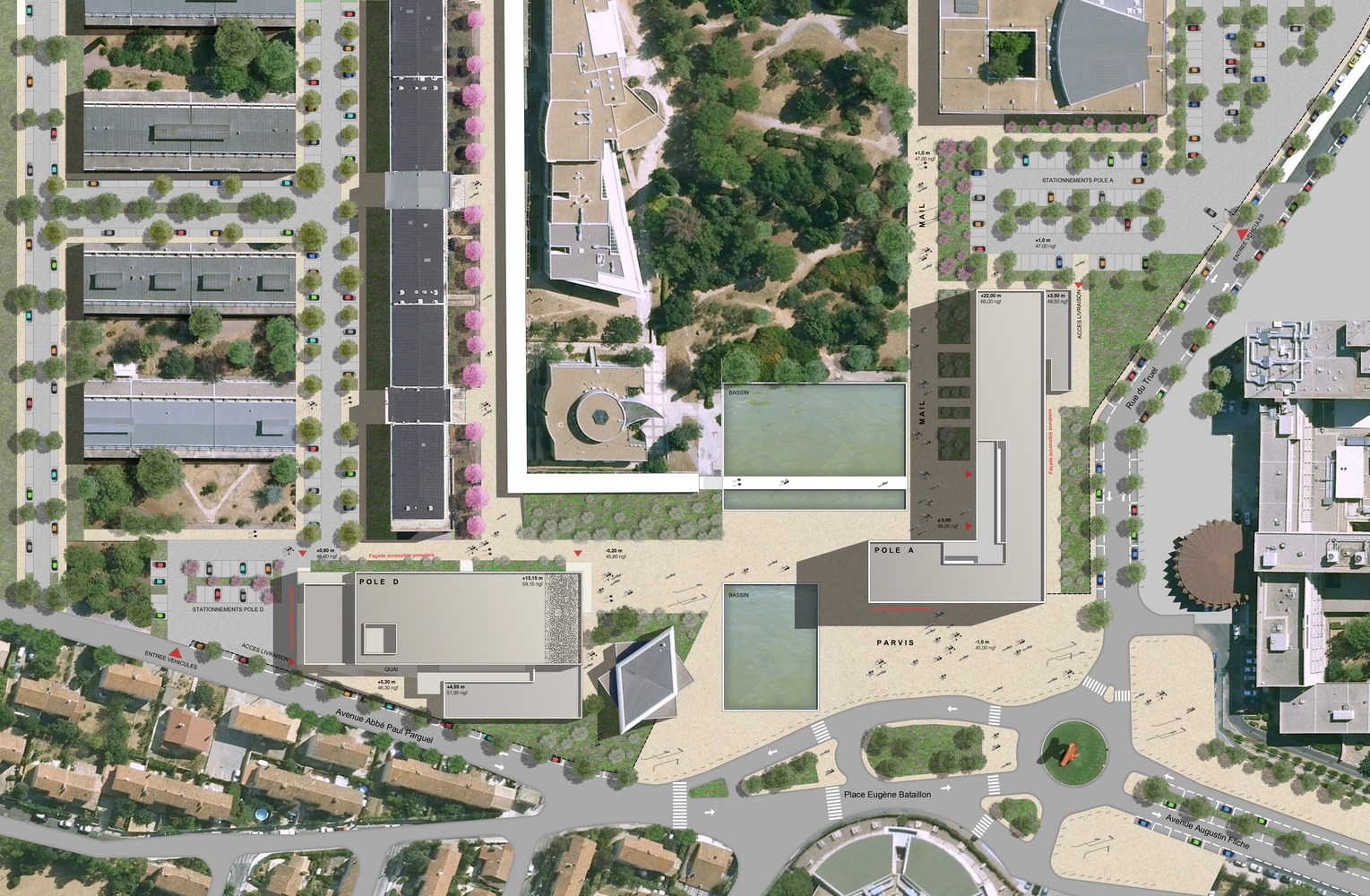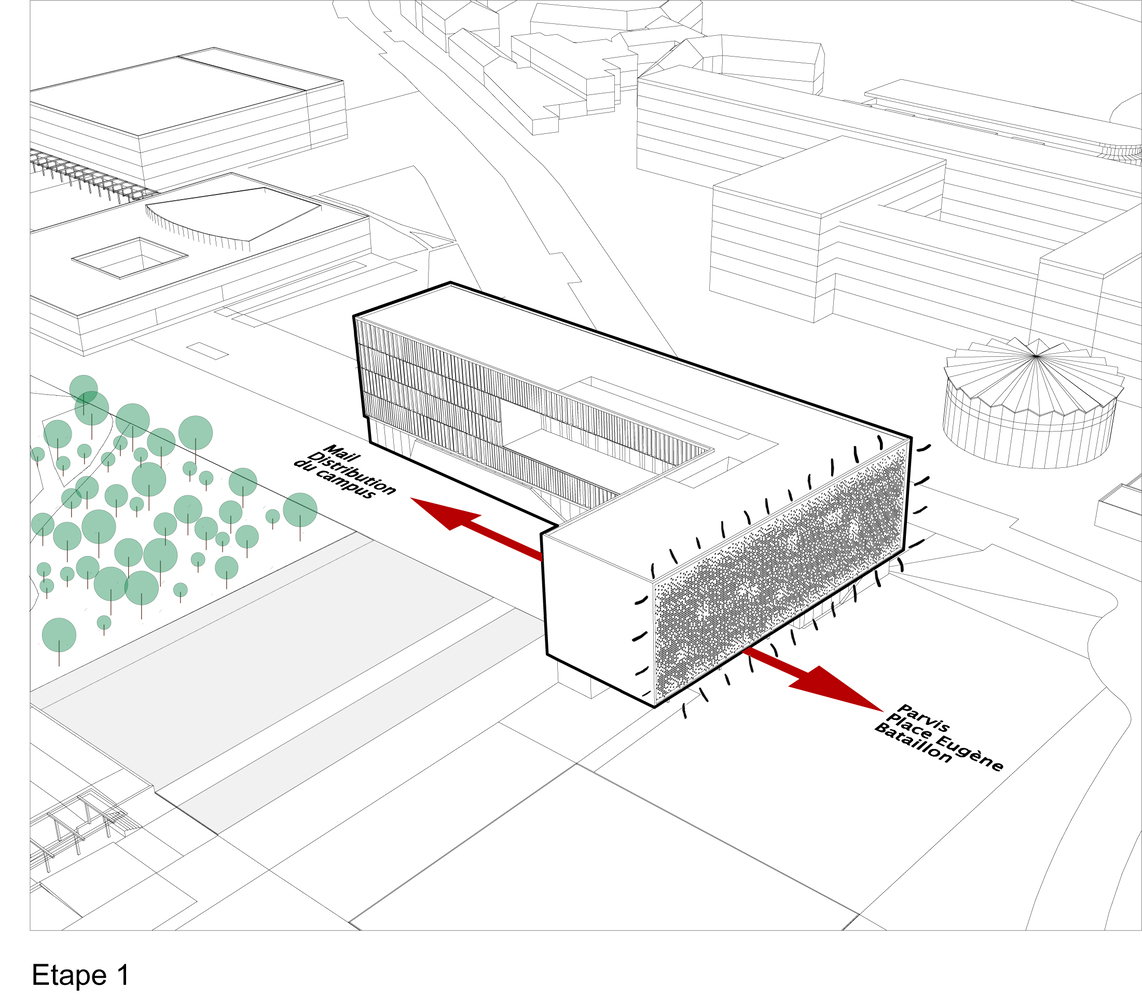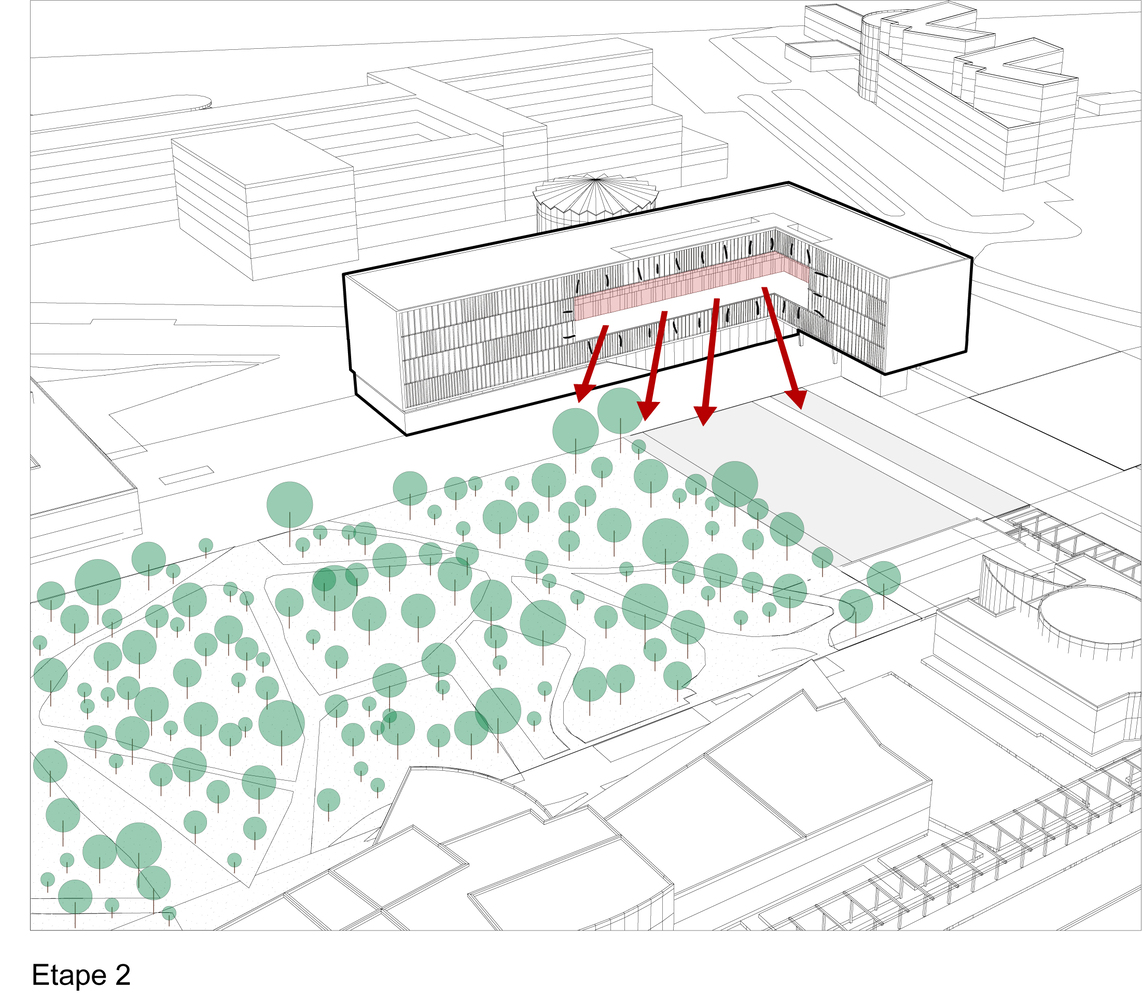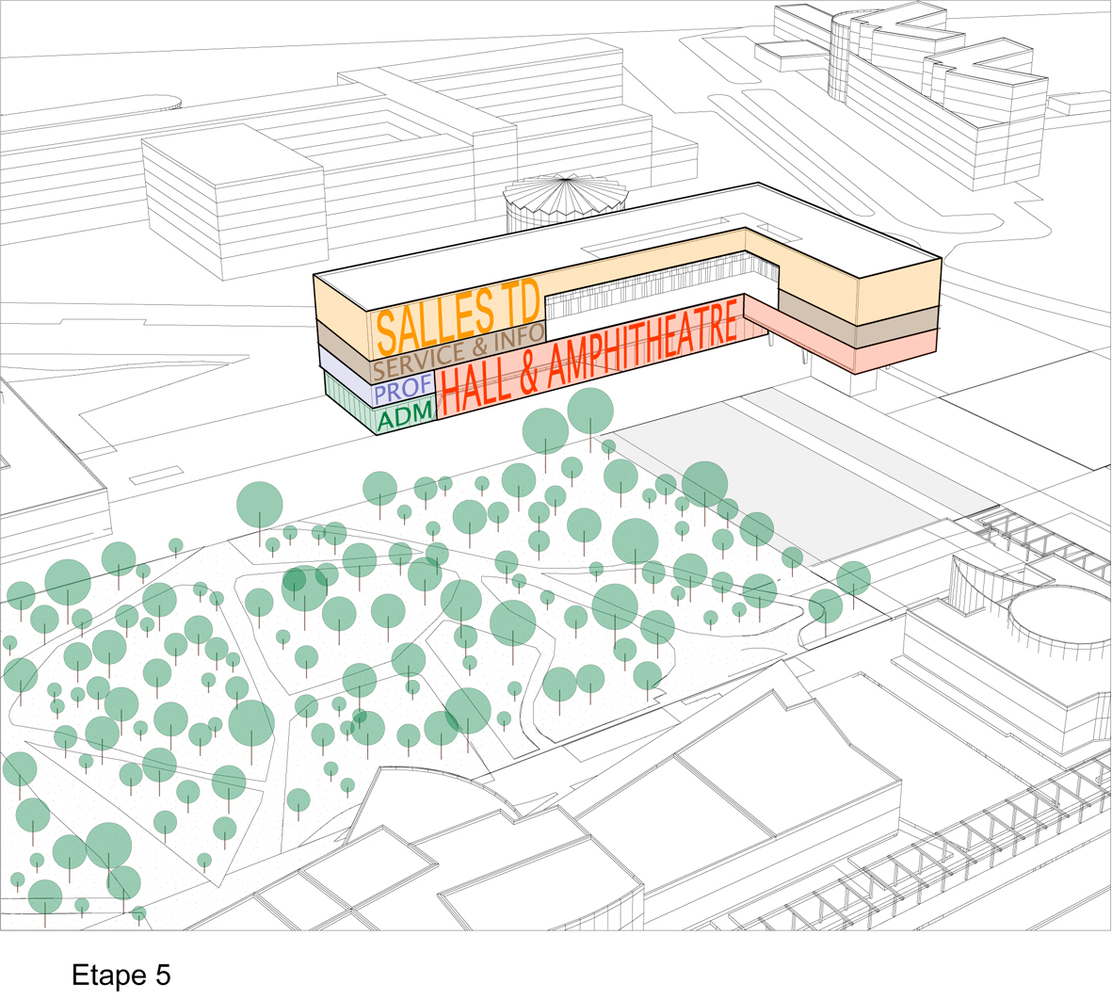 Result of the Campus Plan - an exceptional financing scheme created in 2008 for redeveloping and upgrading the built facilities of French Universities- the project consists of two buildings accommodating most of the teaching facilities of the University of Montpellier 2.

The large-scale operation is divided into two volumes, one dedicated to shared rooms and the other to the bio-ecology center of the UFR of Sciences and it replaces 5 existing buildings now considered obsolete and unsuitable for teaching purposes. The current morphology of the project is derived from a challenging context: on one hand, the imposed location and footprint, and on the other, the desire to remain faithful to the original master plan of Rene Egger, conditions which at times prove contradictory.

The chosen volumetry is therefore aimed at preserving the open character imagined by Egger whilst, on the plan, enclosing what was intended to be an open garden. The main volume is therefore lifted from the ground, and it frames the longitudinal entrance hall giving access to the amphitheaters. From the outside transparency is chosen as a guiding language, accompanied by the reflective metal skin of the emergency staircase. The main volume, therefore, appears to be floating.
from archdaily