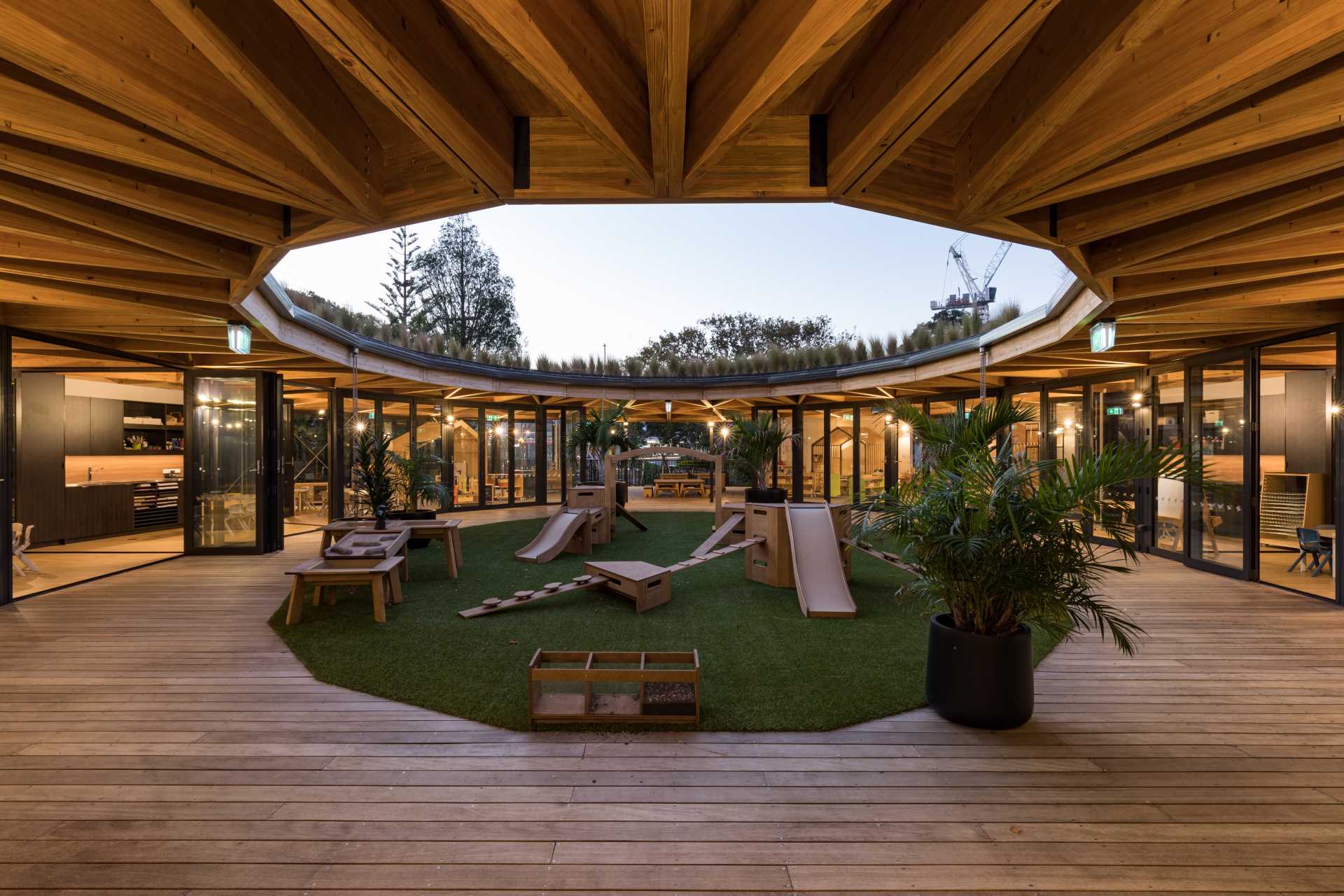 A Green Roof Covers The Circular Design Of This Children's Learning Centre
100명의 어린이를 위한 조기학습센터 카카포 그릭이 완공되었다. 뉴질랜드 오클랜드에 위치하며 도넛형태로 가운데가 빈 중정을 가진다. 중정을 기점으로 4개의 교실이 구성된다. 이러한 원형 디자인을 완성하는 루프 캐노피와 녹색지붕은 친자연적인 우드를 사용한다.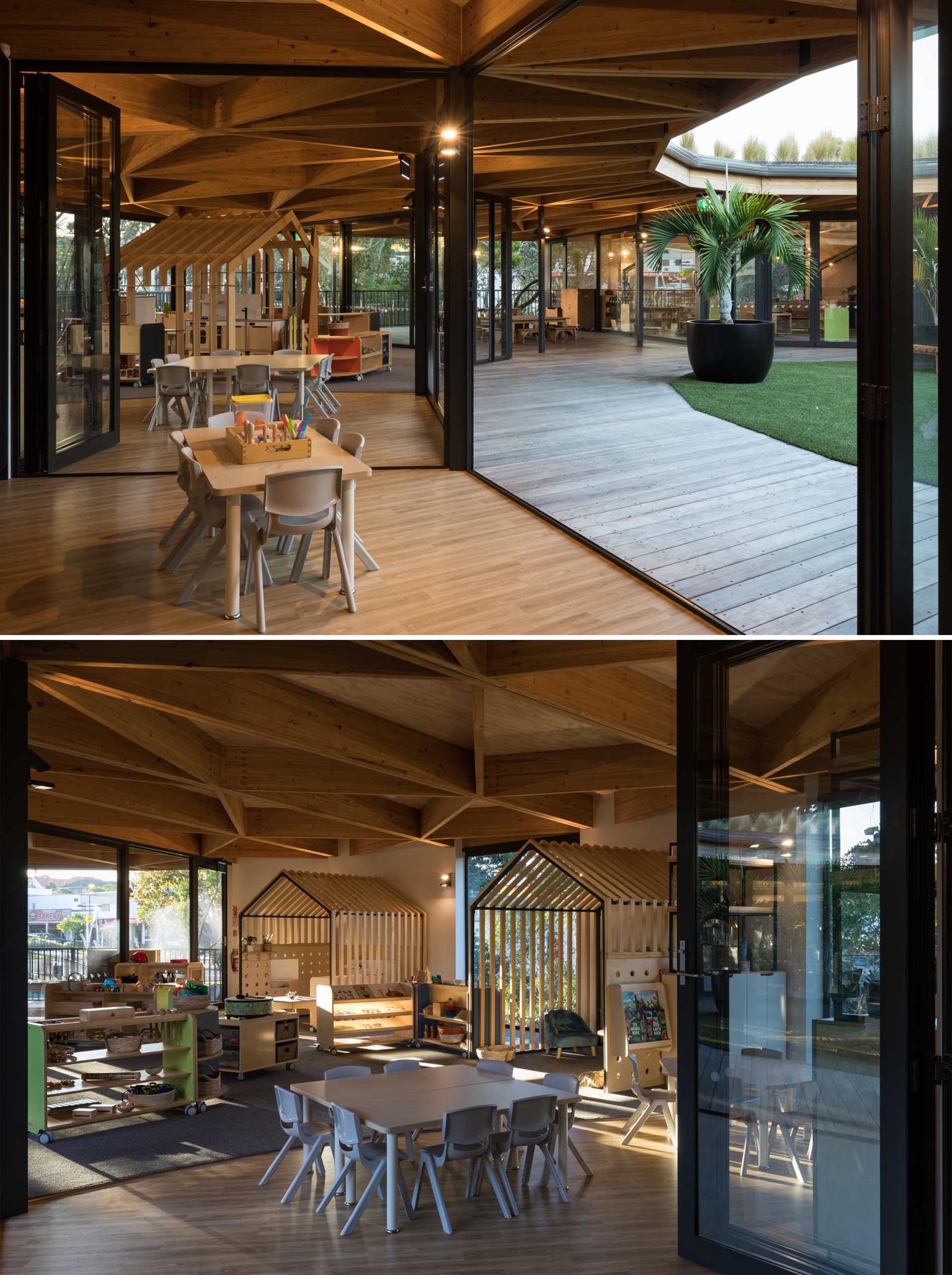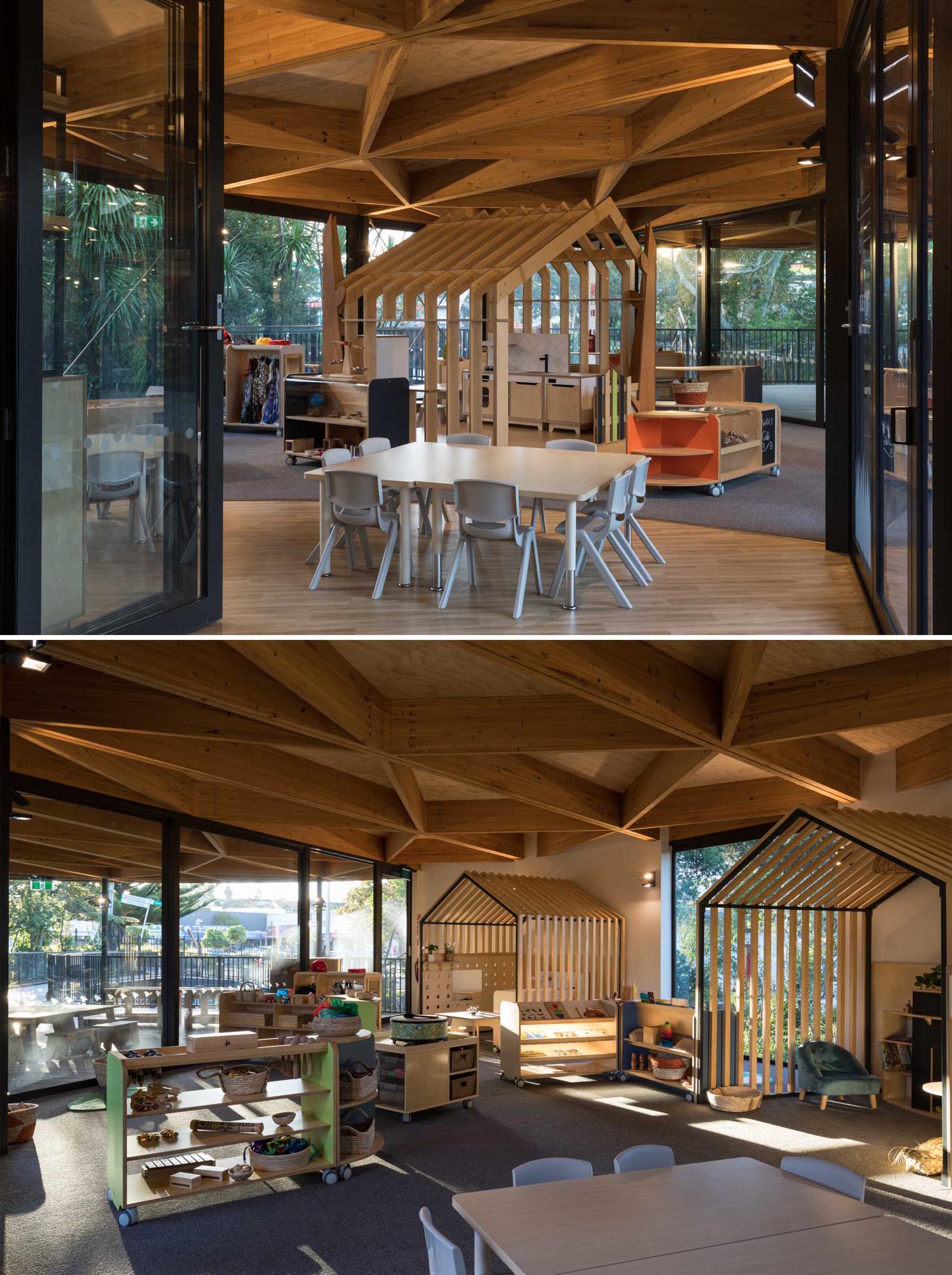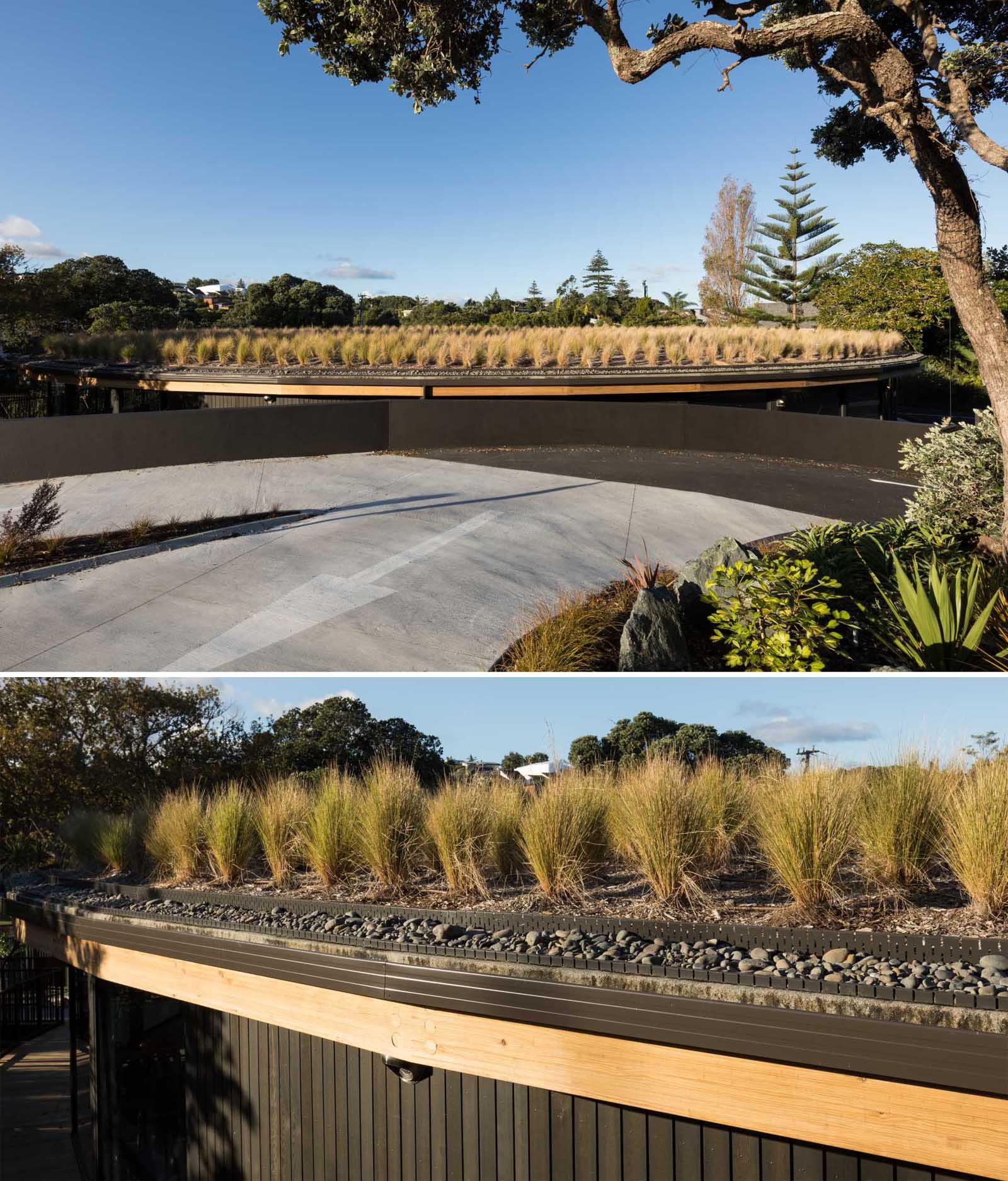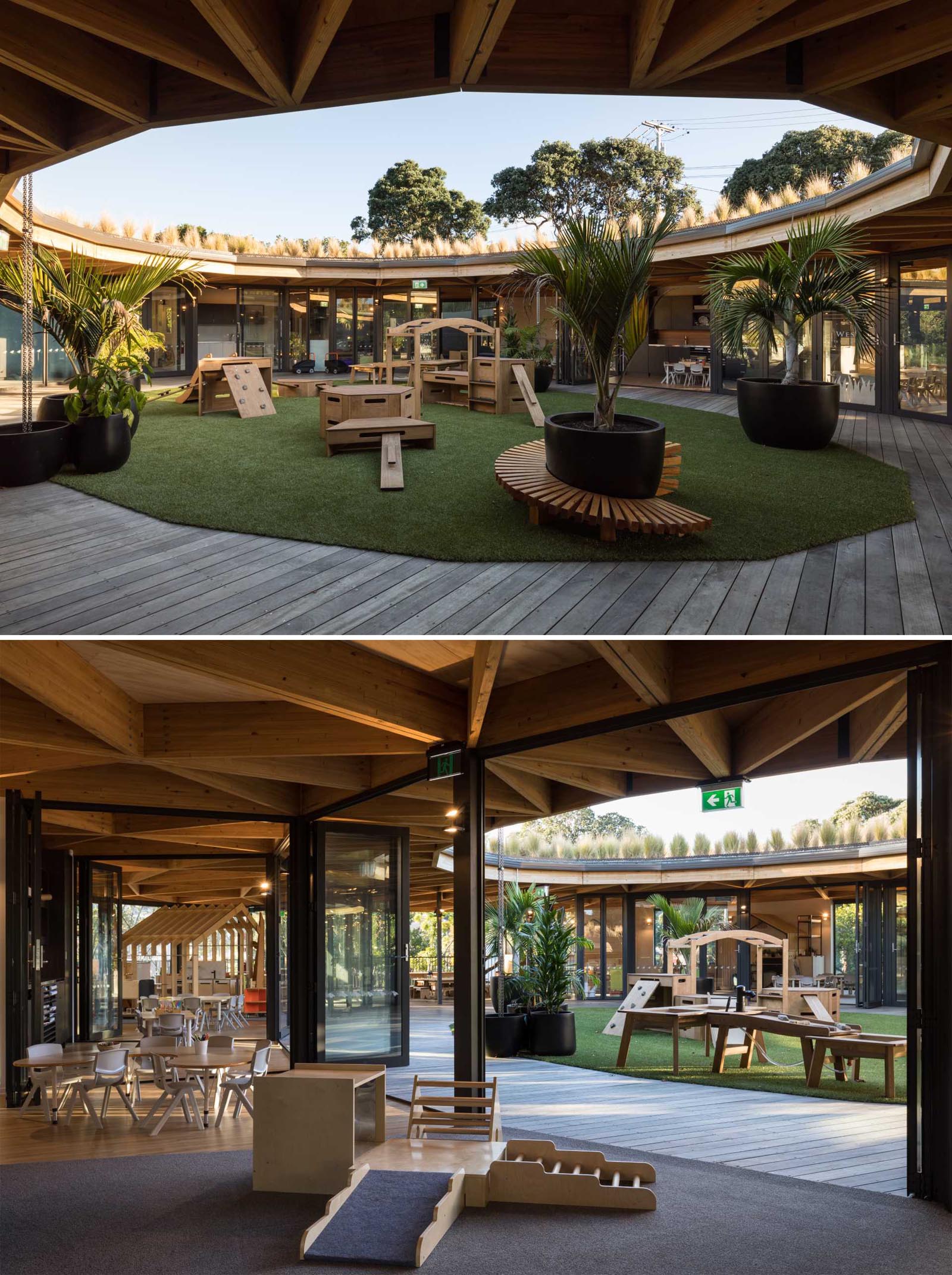 ---
---
Collingridge And Smith Architects has completed Kakapo Creek, an early learning centre for up to 100 children in Auckland, New Zealand.

Founded on the idea of Nga Hau E Wha, the four winds, being symbolic as a meeting place for people from all backgrounds.

This idea is embodied in the design of the building, forming it into a circular shape to create a central meeting space, with four main classrooms arranged around it.

The circular design is topped off by a timber glulam / ply roof canopy and green roof, further unifying the spaces beneath, and blending the building into its natural environment.

The green roof reduces rainwater runoff by over 50% from the roof. All rainwater from the roof is discharged to the ground below the building, where it is cleaned by bacteria in the soil and gravel filters and eventually filtered back to the stream, while extensive landscaping around the building and on the roof with native plants enhances biodiversity.
from contemporist