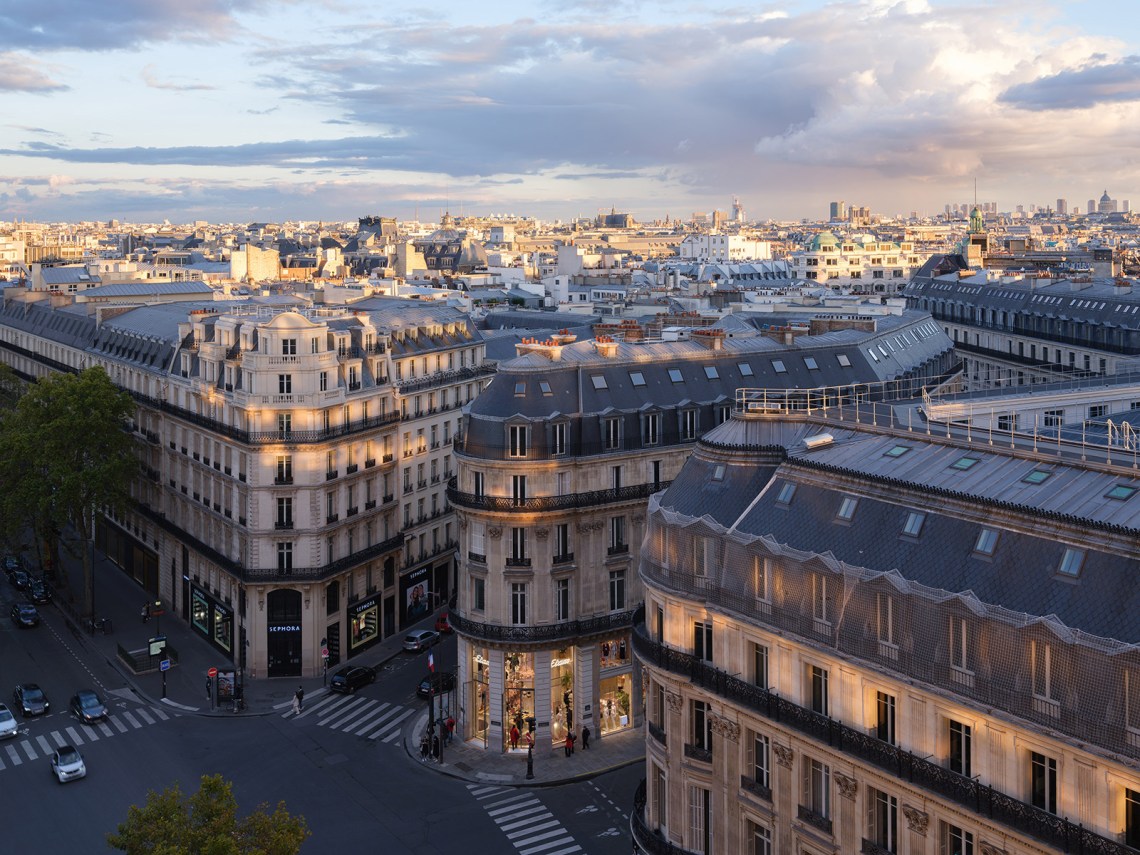 MVRDV-Etam Flagship Store in Paris
MVRDV가 20년도에 디자인한 Etam플래그쉽 스토어는 프랑스 파리에 위치한 19세기에 지어진 Haussmann건물에 위치한다. 프로젝트의 목적은 독특하고 예상치 못한 참신한 공간경험을 통해 방문객들의 쇼핑 경험을 증대시키는 것과 기존 건물의 역사적 공간 존중에 있다.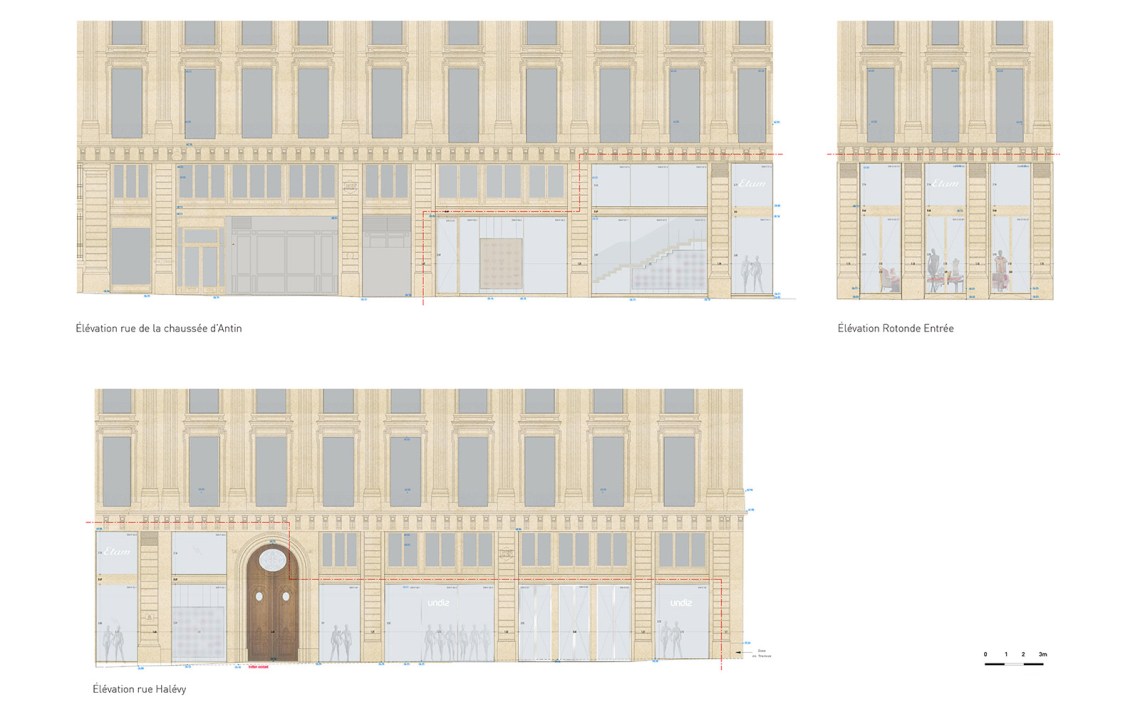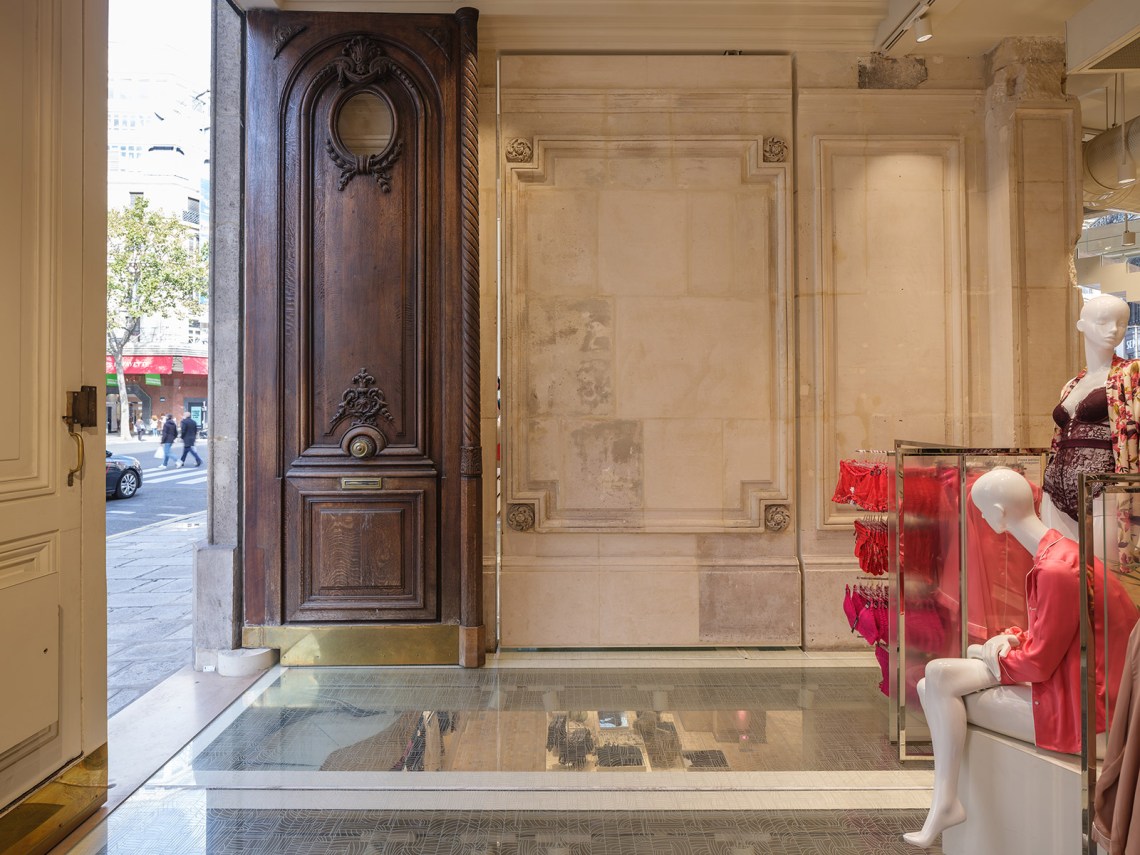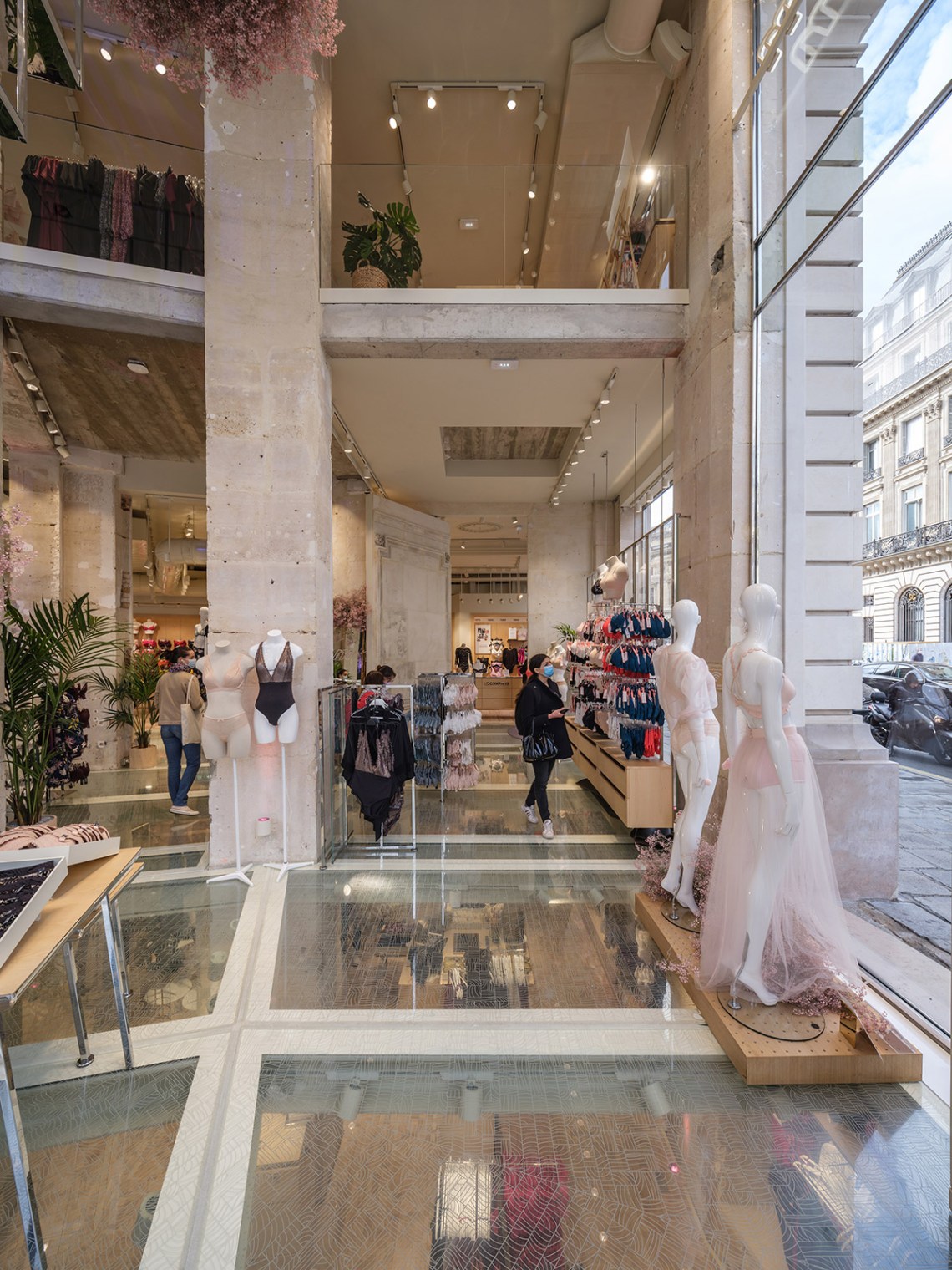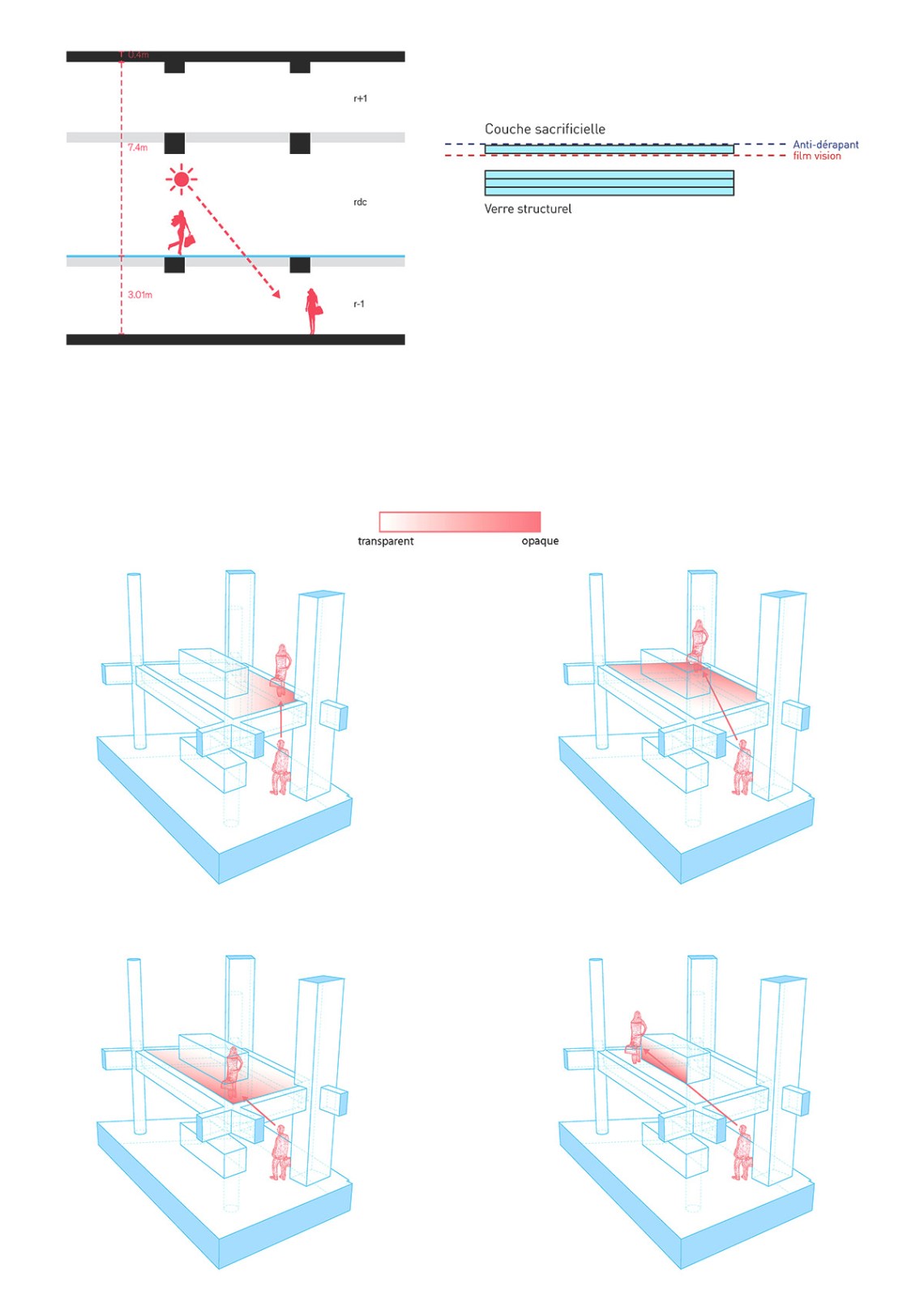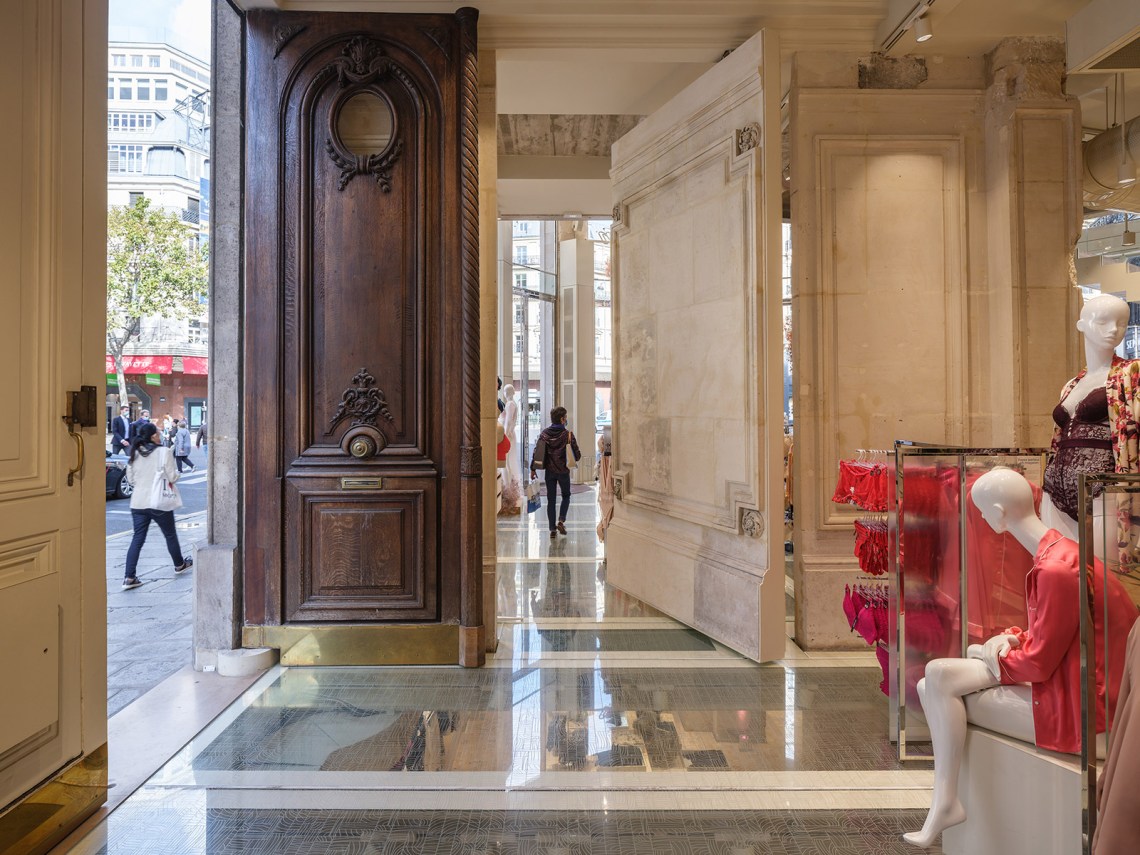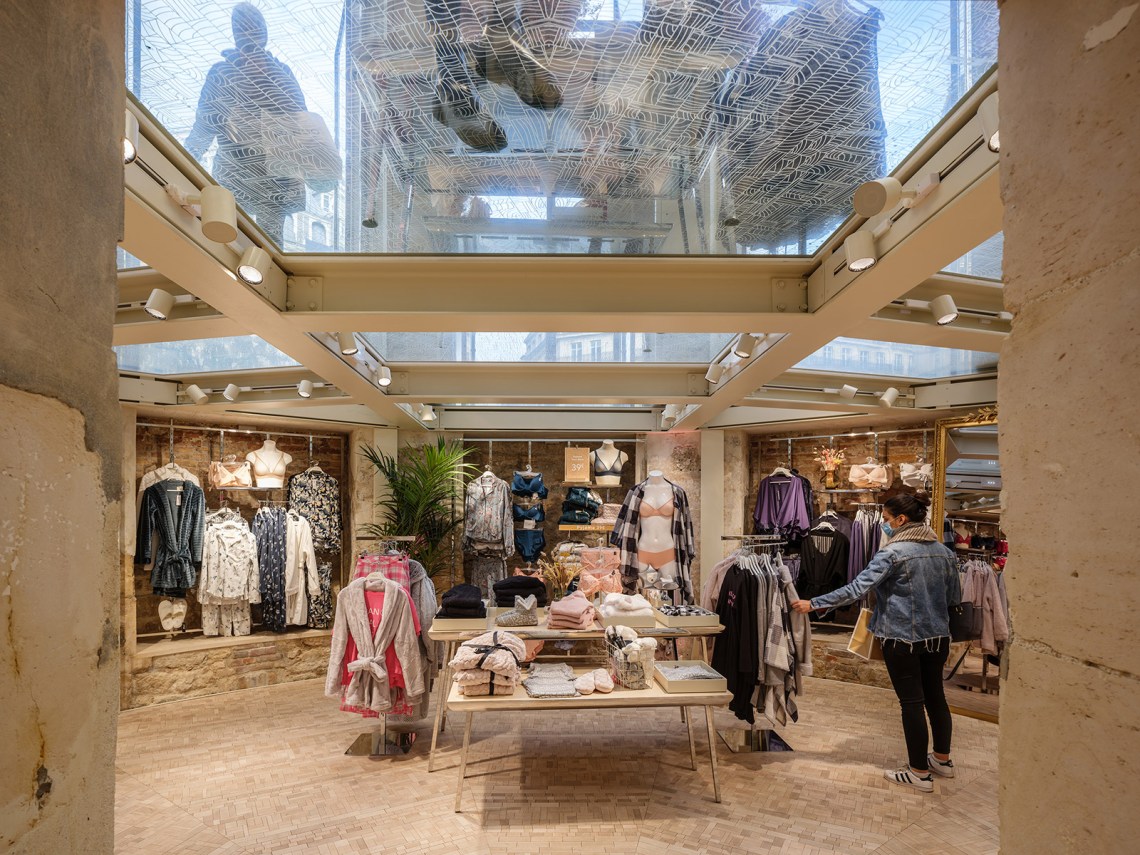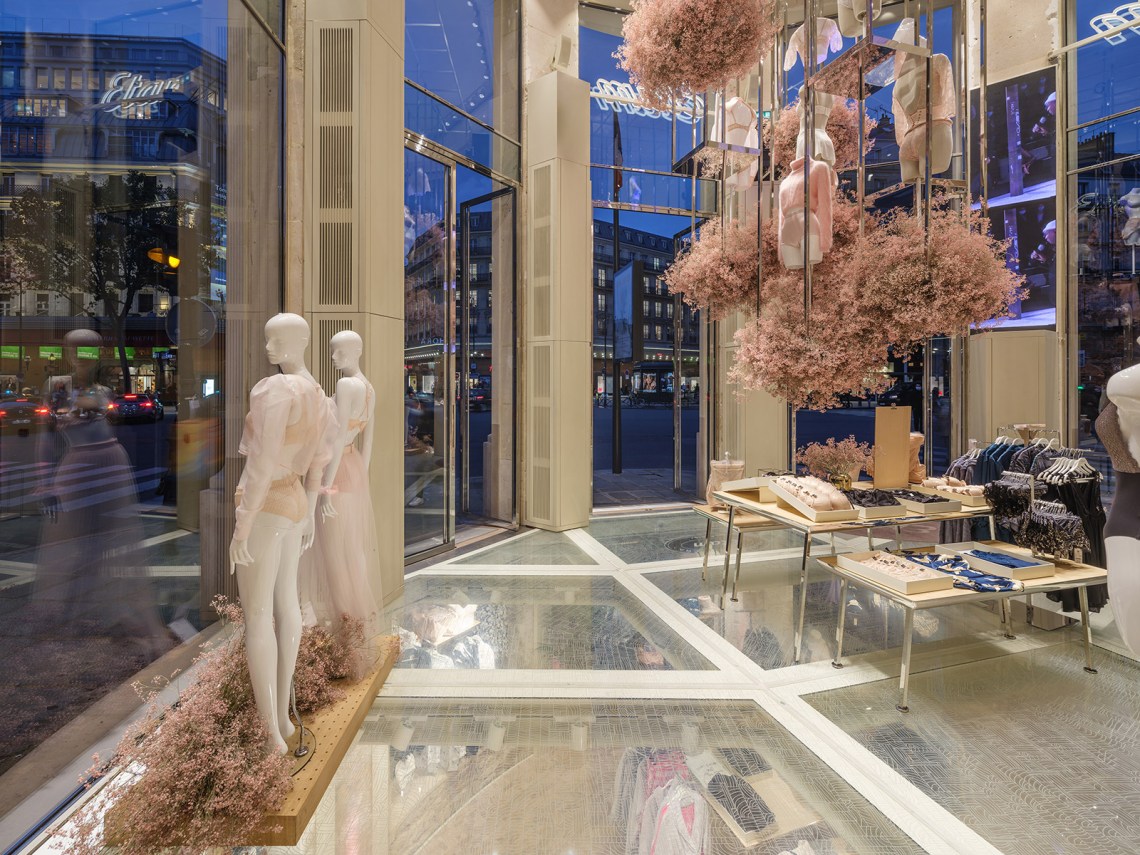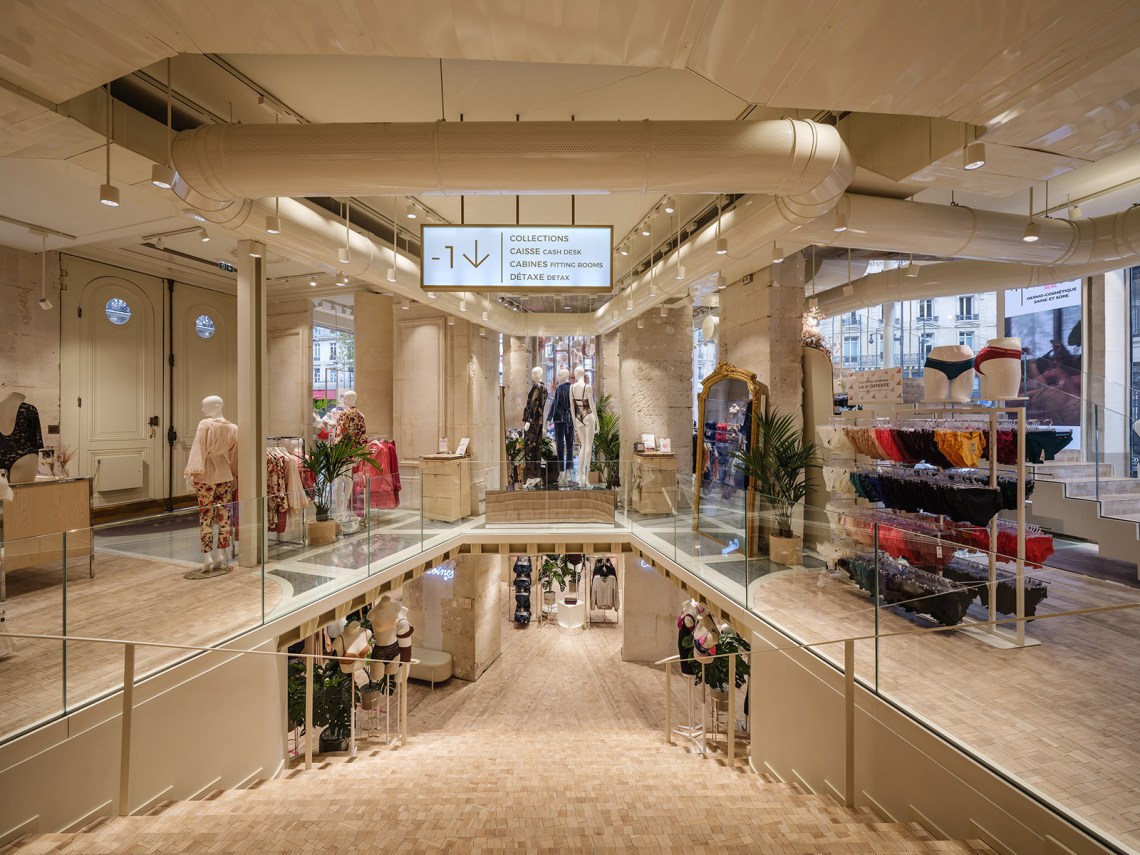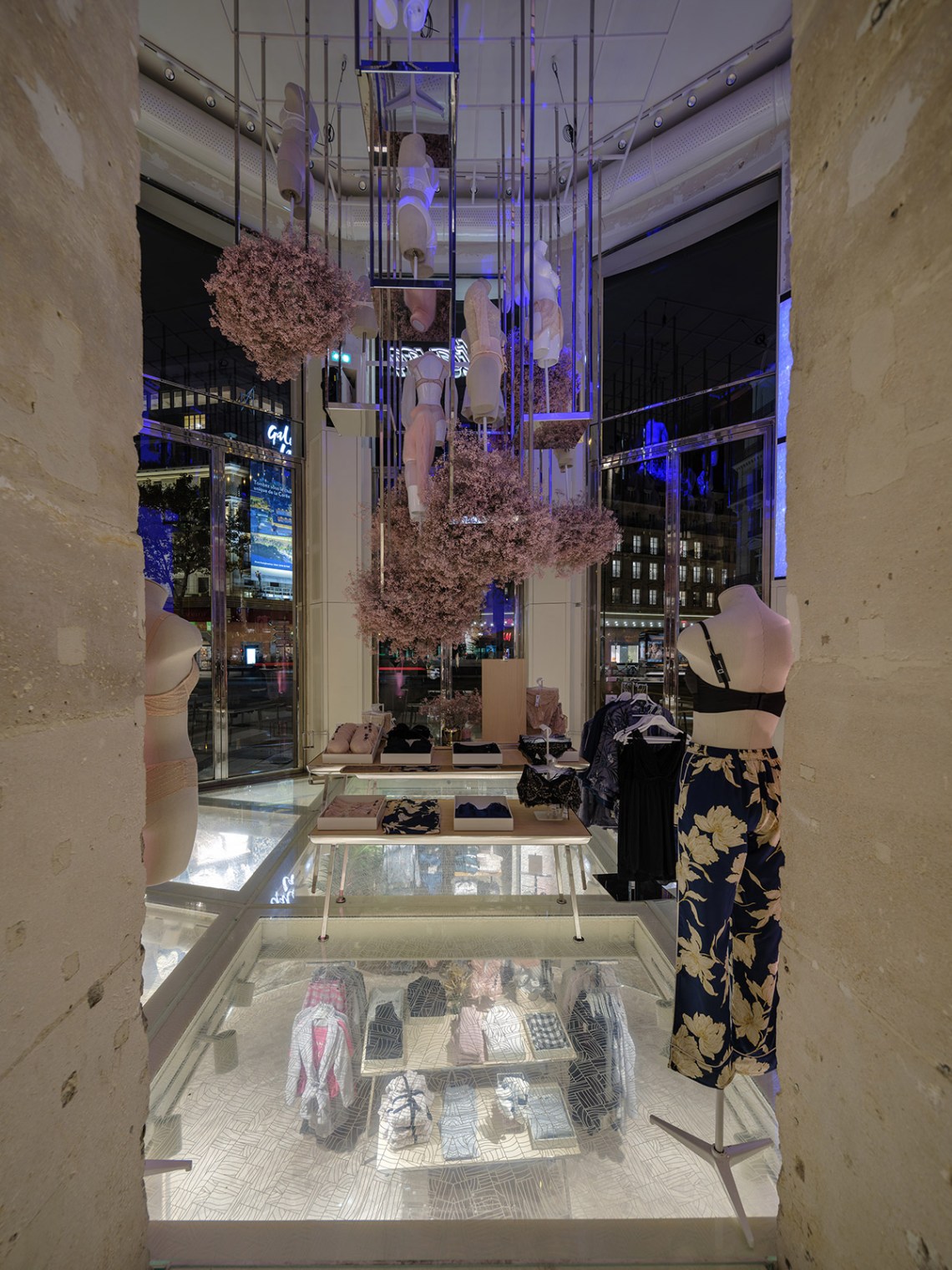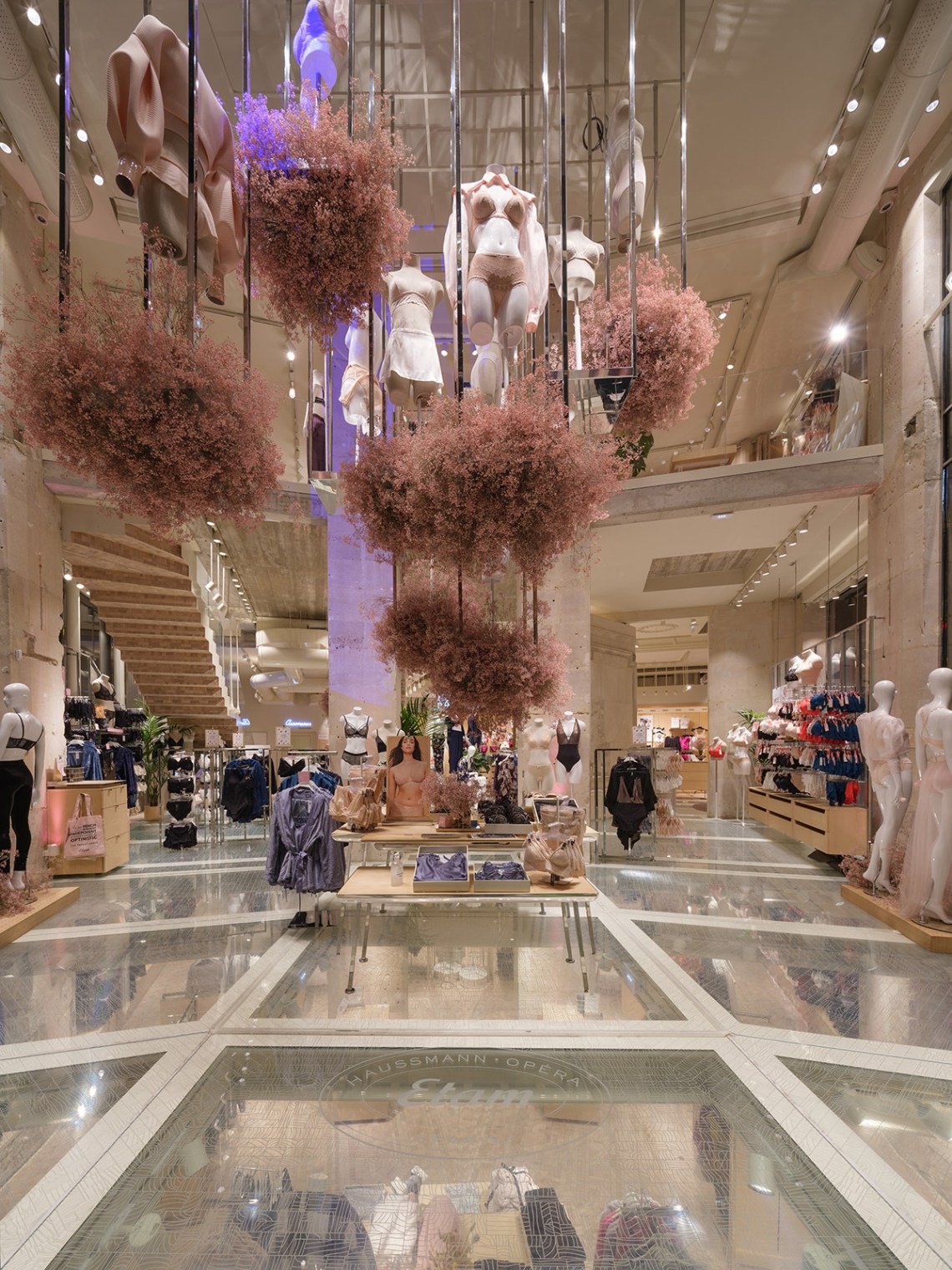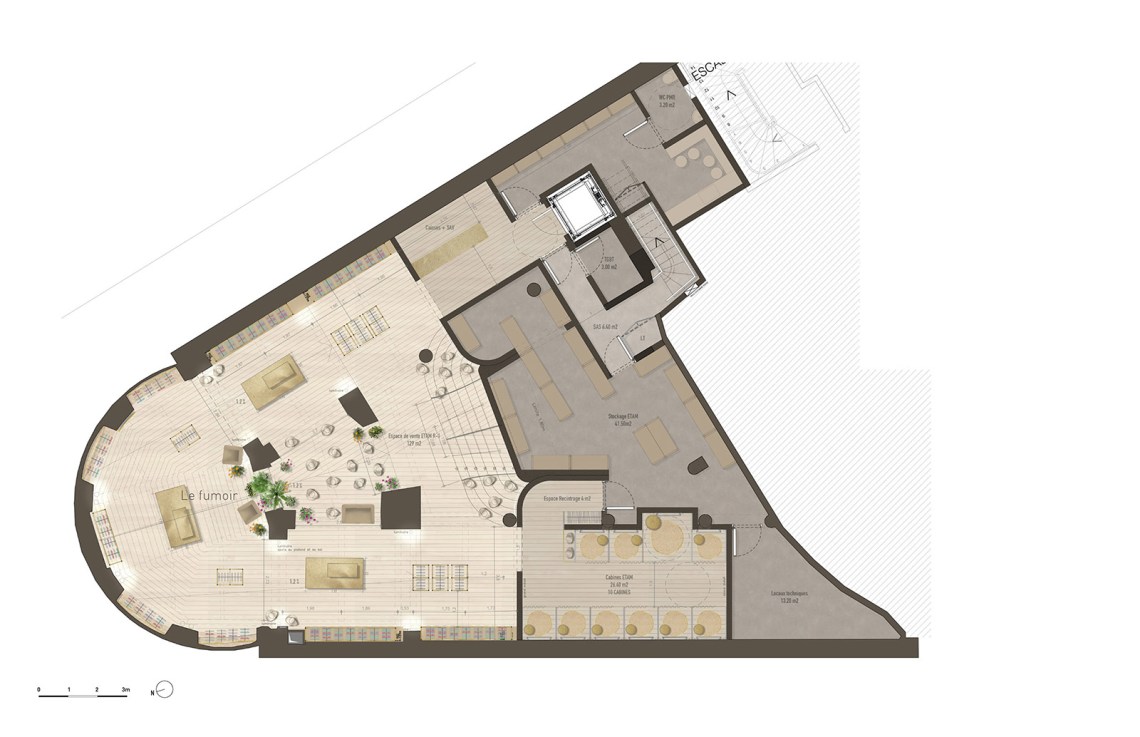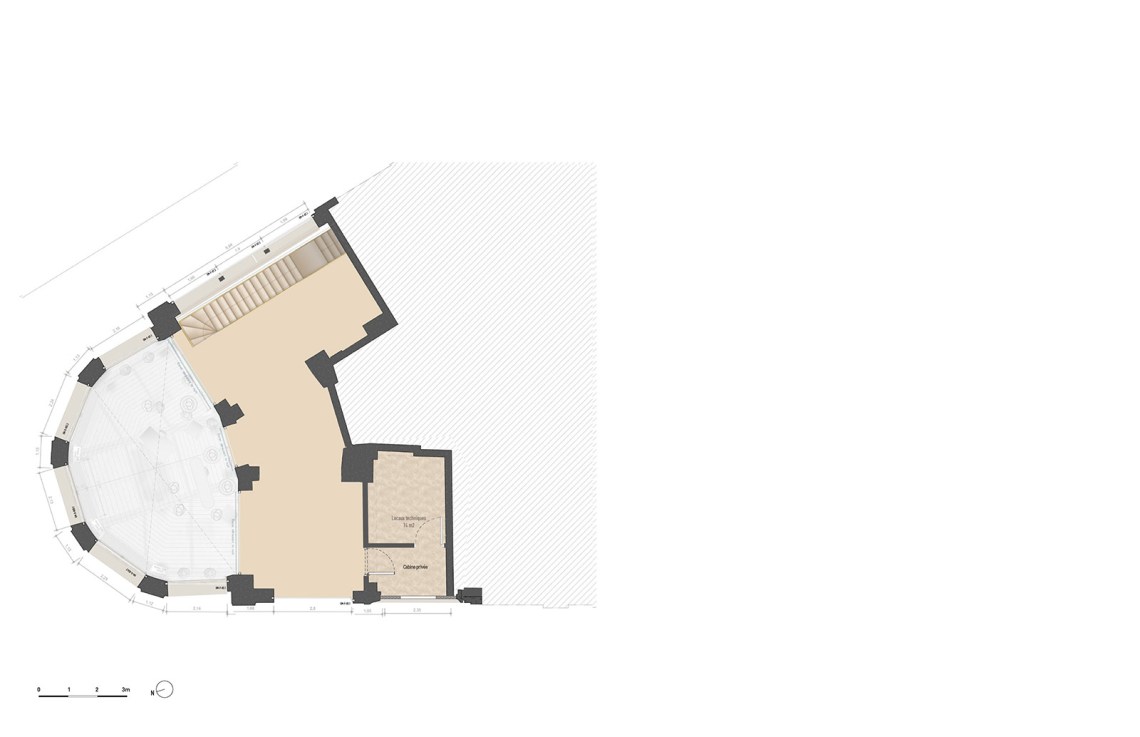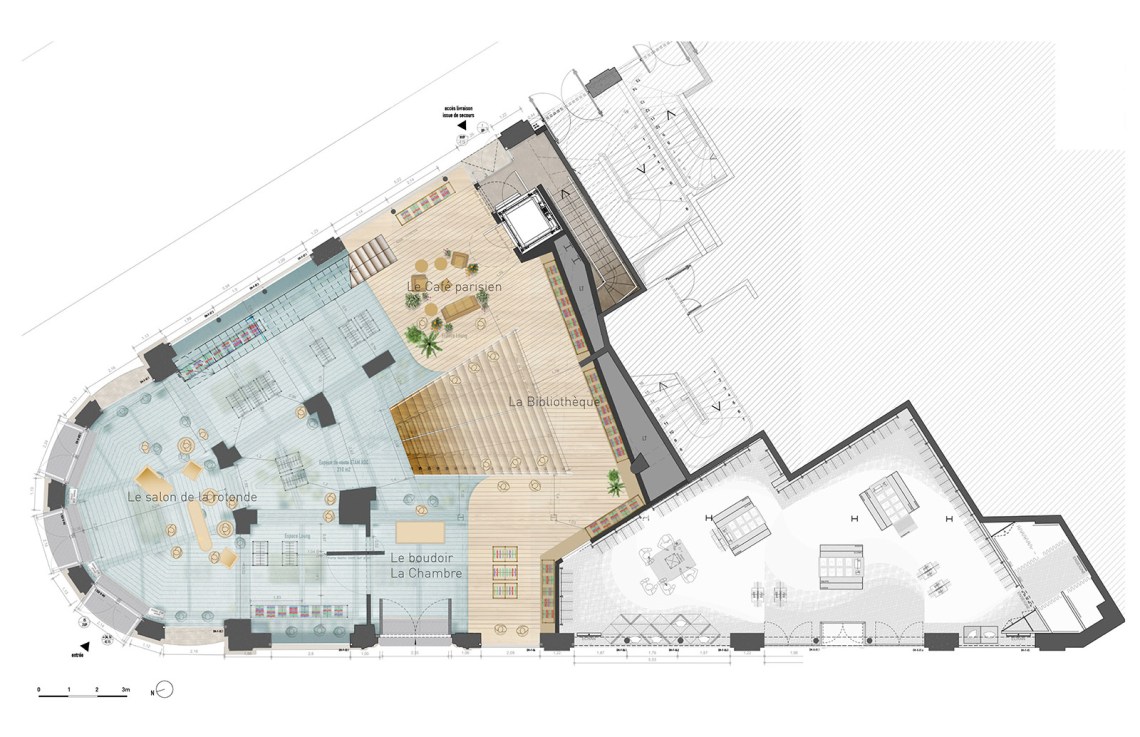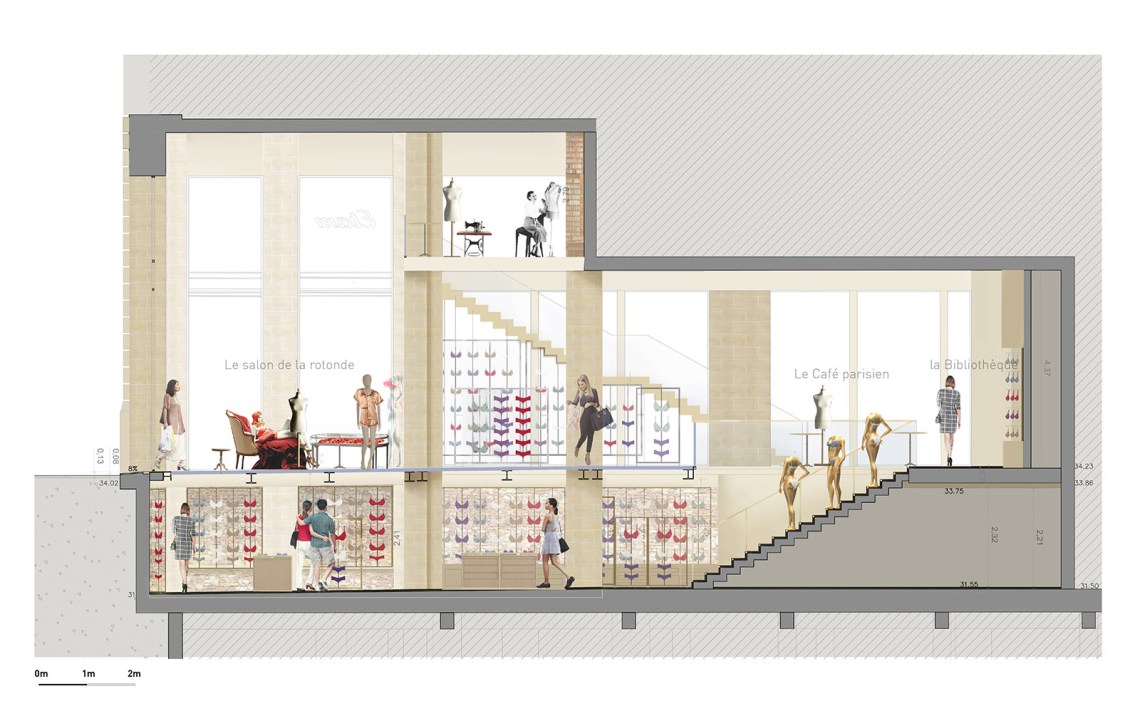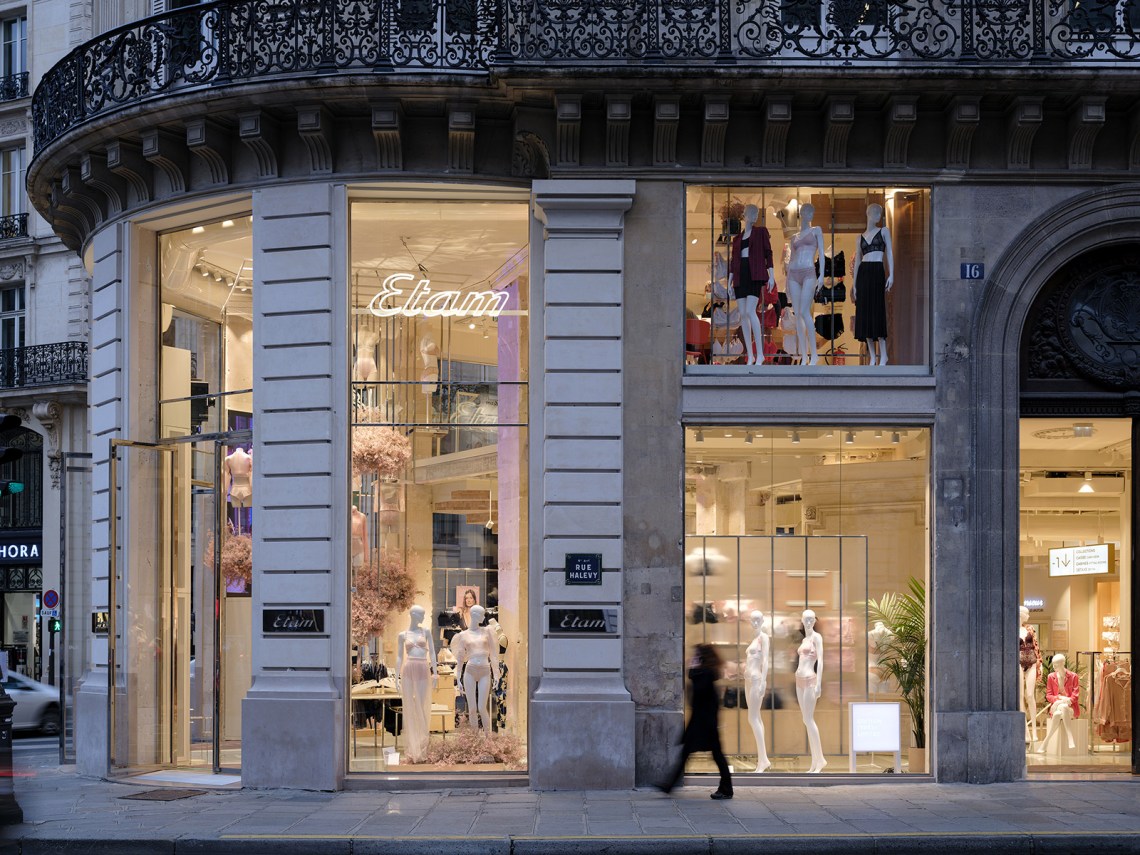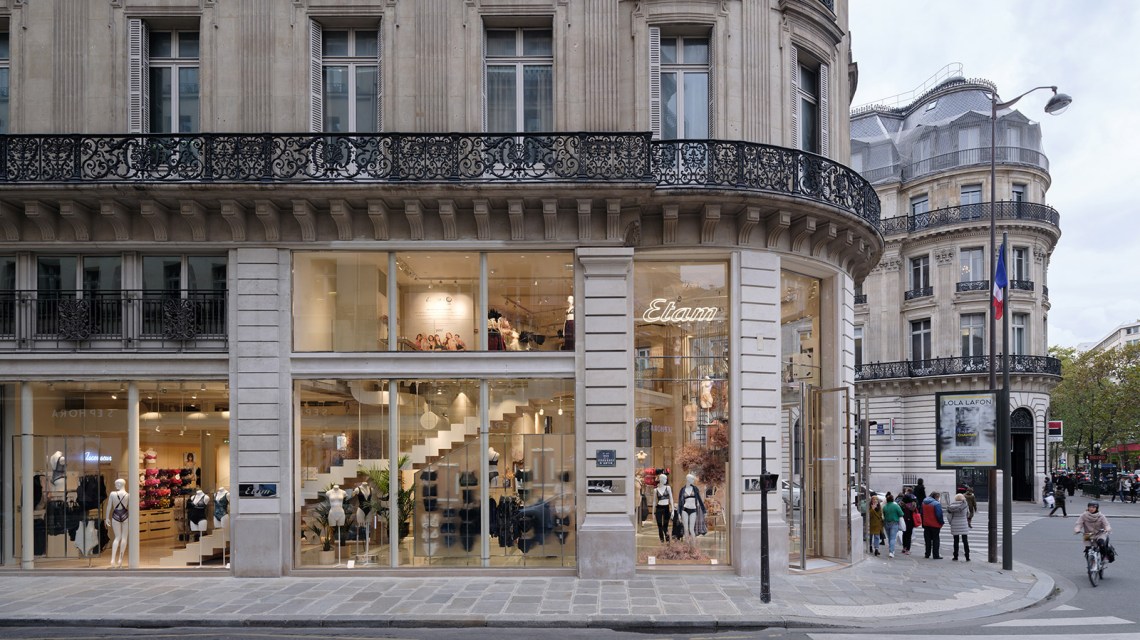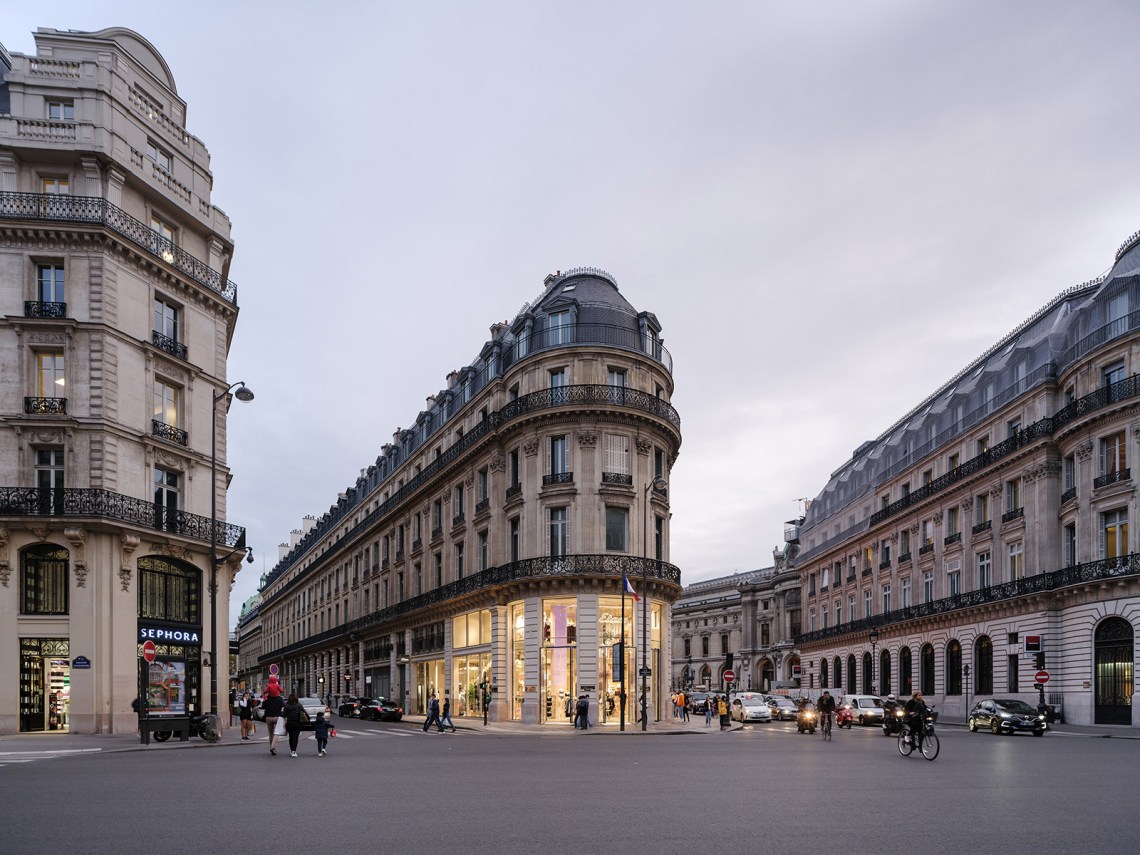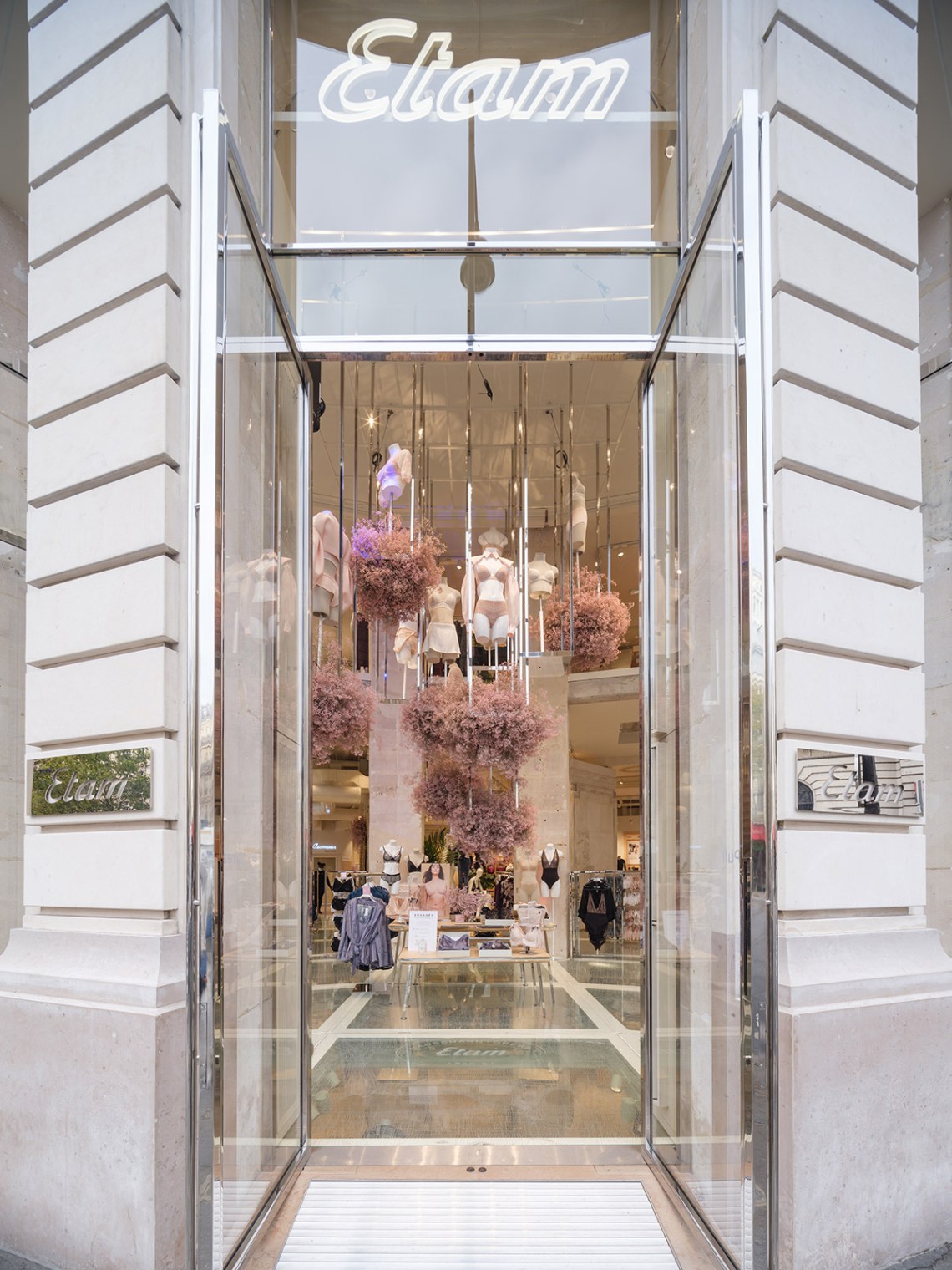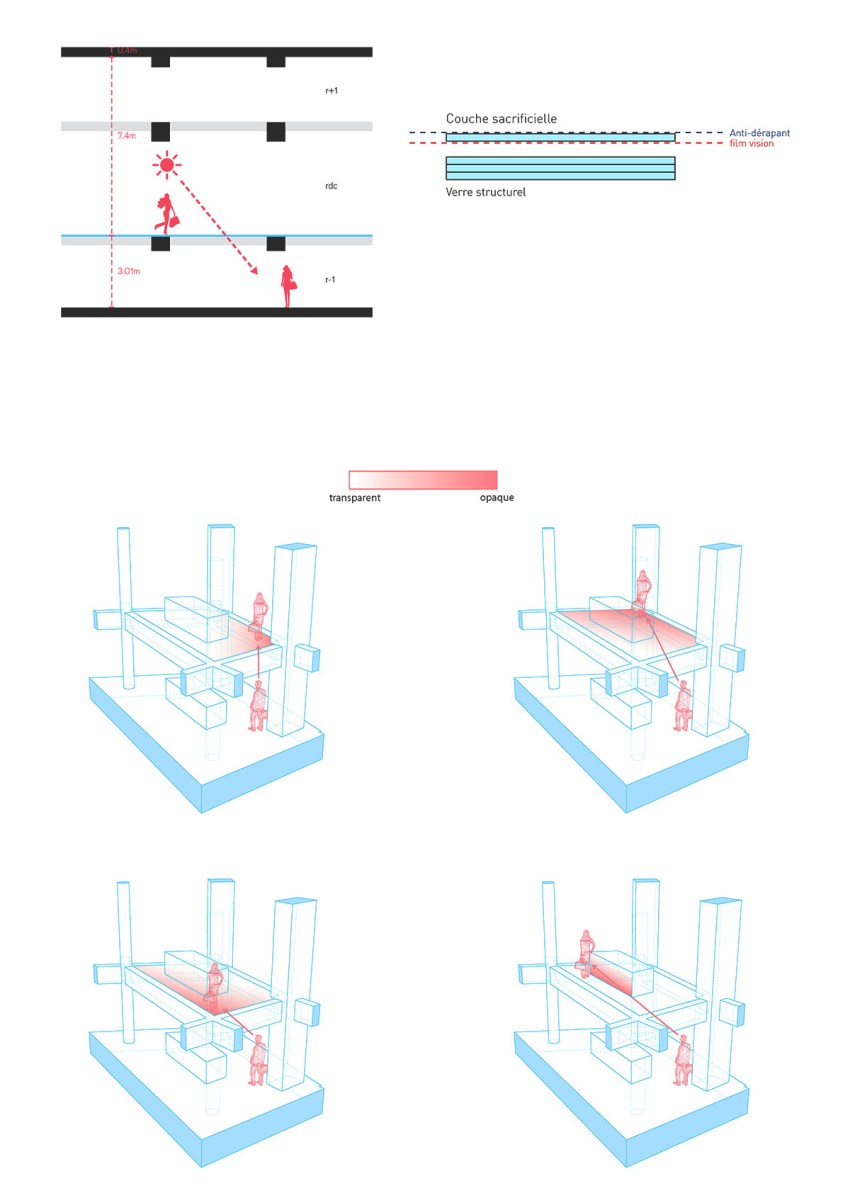 In 2020, MVRDV designed the new flagship store for French lingerie brand Etam in a nineteenth century Haussmann building. The project demonstrates respect for the existing historic building while responding to the client's need to create a unique and unexpected shopping experience.

MVRDV has completed a new flagship store in Paris for French lingerie brand Etam, renovating a 19th century Haussmann building by removing internal barriers and adding a glass floor to allow light to fill the interior. In the design, respect for the historic building and commitment to preservation is combined with an unexpected and unique shopping experience: like the lingerie on display, the store is revealing and intimate at the same time.

The project occupies a corner site on Boulevard Haussmann directly across from the Galeries Lafayette department store, in one of the prime shopping locations in Paris near the Opera Garnier. MVRDV's design takes advantage of the building's wedge-shaped floor plan by stripping back the exterior as much as possible –highlighting the building's clean classical appearance, allowing plenty of light to enter the Etam store from both sides, and creating large windows for display.

This "stripped down" approach continues to the interior, where the design reveals the original stone structure in an elegantly simple way removing a part of the entresol floor above and most of the interior walls. The most striking alteration is a glass floor at ground level, which allows light to penetrate to the basement level and makes a visit to Etam's store a captivating experience as visitors see products and people on the level above or below. This floor is treated with a special film that makes it transparent when viewed at an angle but clouded when viewed from directly above or below, providing privacy and preventing vertigo for those standing on the glass floor. This creates a direct reference to the lingerie on display; at once revealing and yet respectfully modest.

The basement is accessed by a grand central staircase. These stairs, as well as the flooring of the basement level and the back of the ground level, are finished with a light colored wood laid on its end, inspired by the "pavé en bois debout" cobbled streets that were widely used in Paris in the 19th century. The pattern created by this flooring was also developed into the non-slip pattern applied to the glass floor, unifying the two flooring types into a single whole.
from archeyes