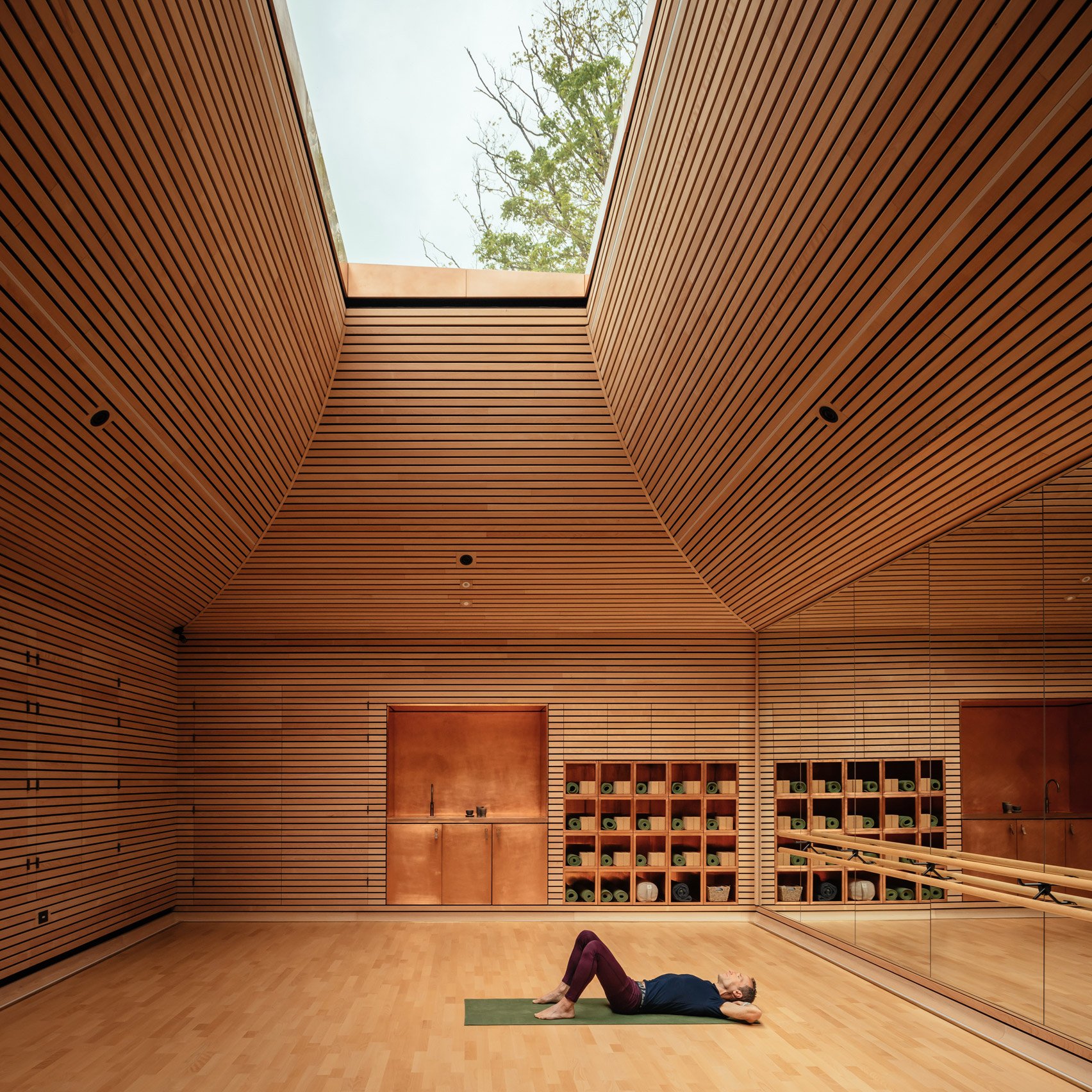 Invisible Studio adds rammed-earth yoga studio to the gardens of Somerset hotel
요가 스튜디오의 재료는 자연에 가장 근접한 모습으로, 빛과 그림자가 만드는 내부 공간의 이미지는 드라마틱한 경험으로 구성한다. 서머셋 호텔의 시크릿 정원에 위치한 요가 스튜디오를 이야기 한다. 재료의 친숙함과 공간의 낯설음으로 이색적인 공간을 선사한다.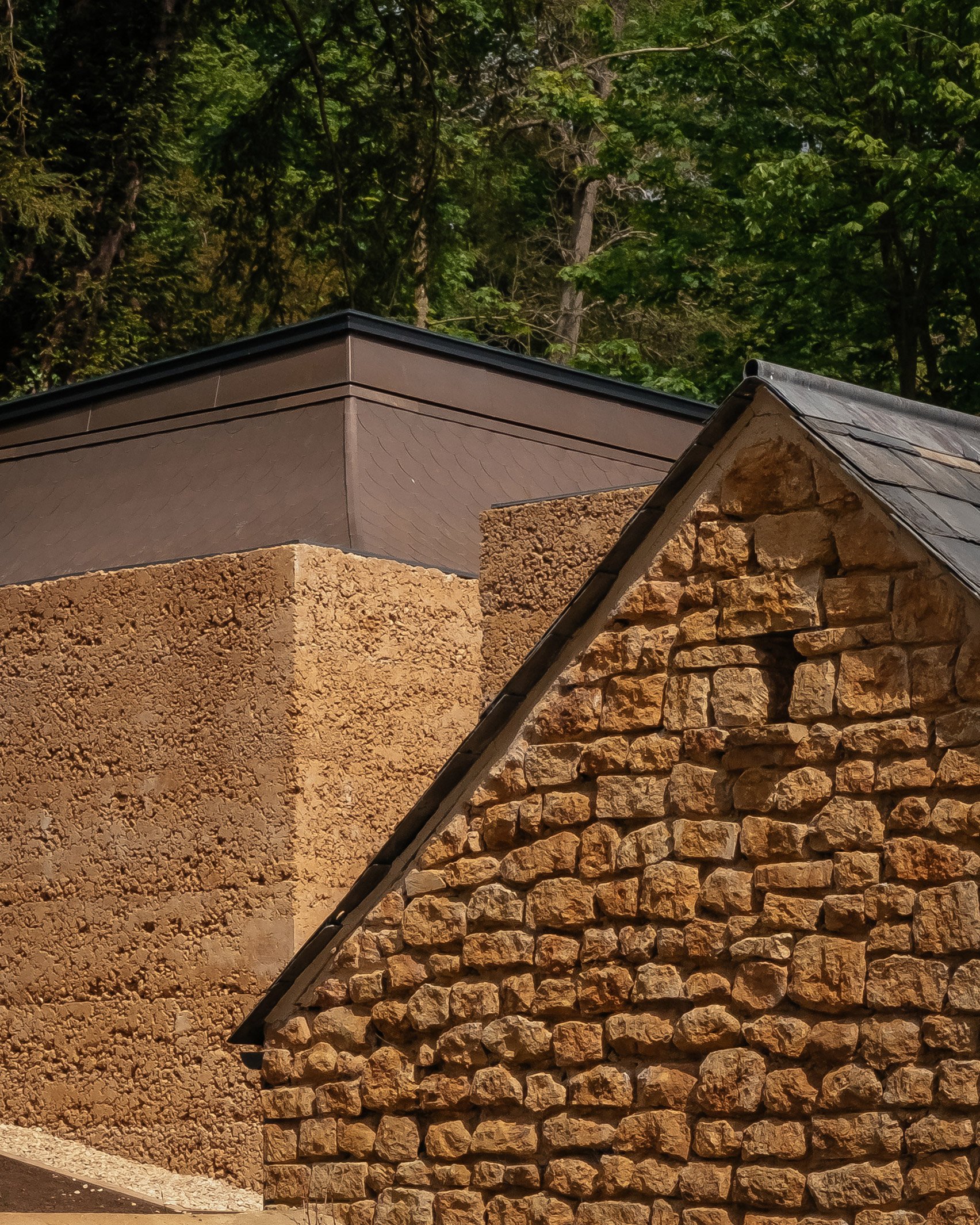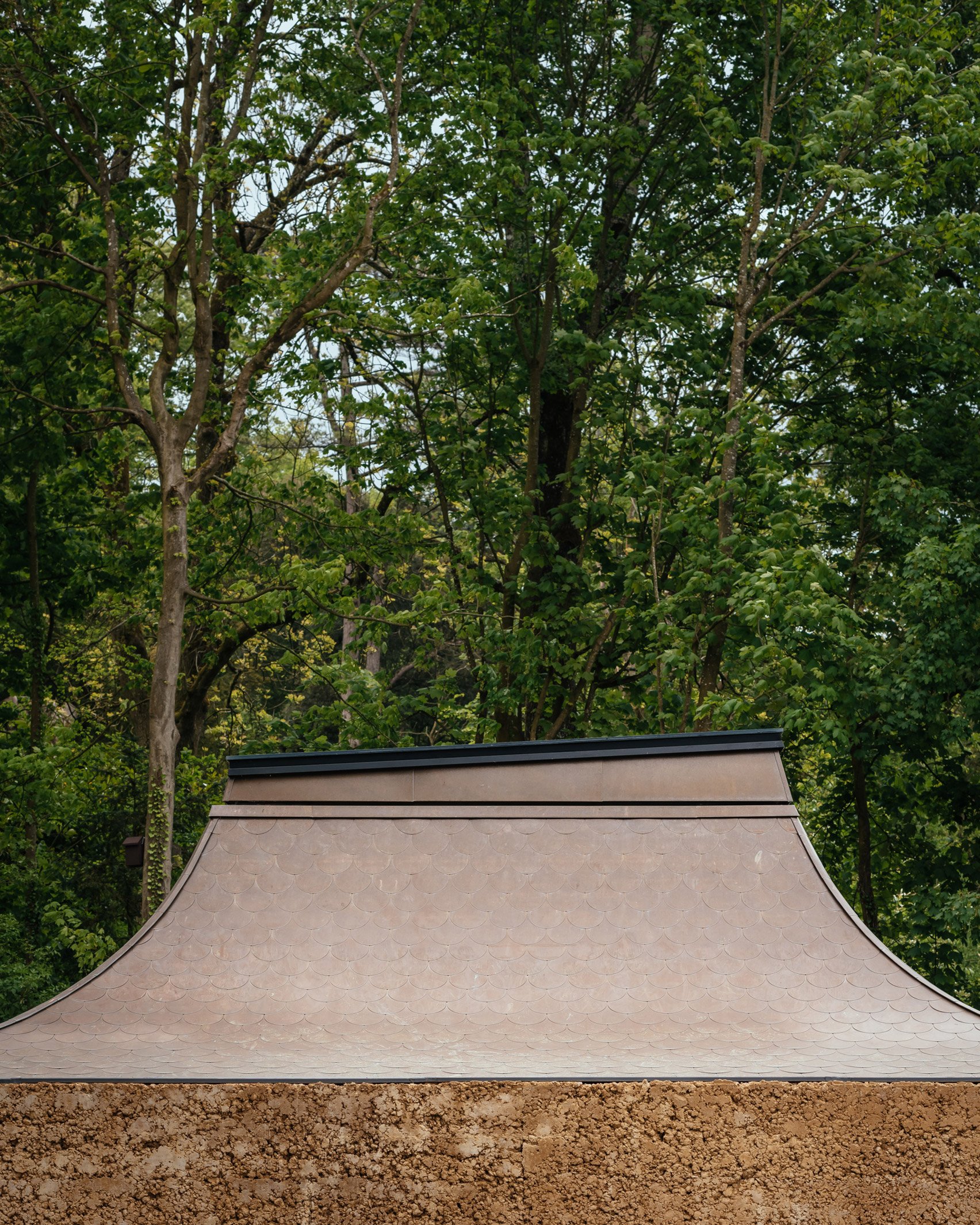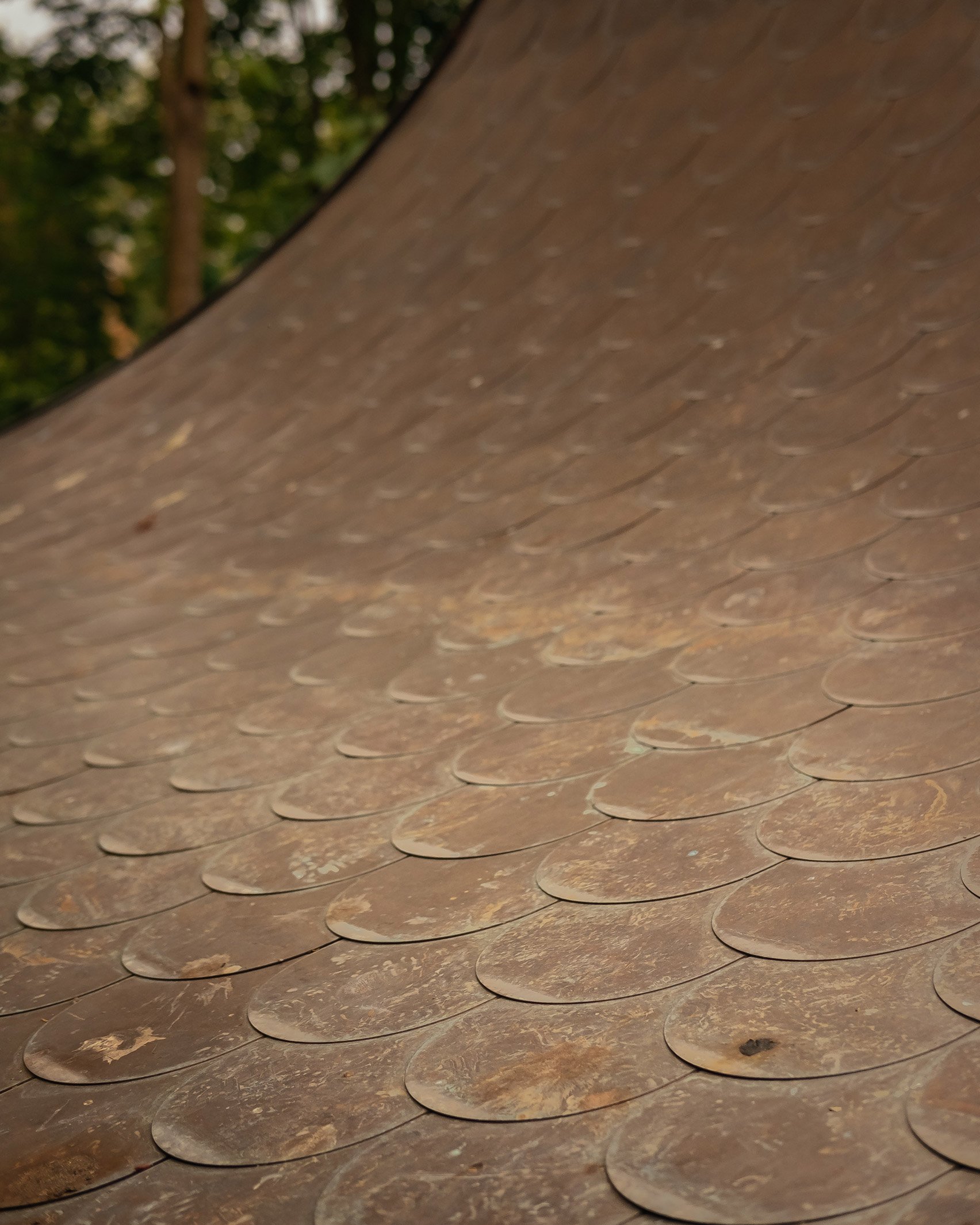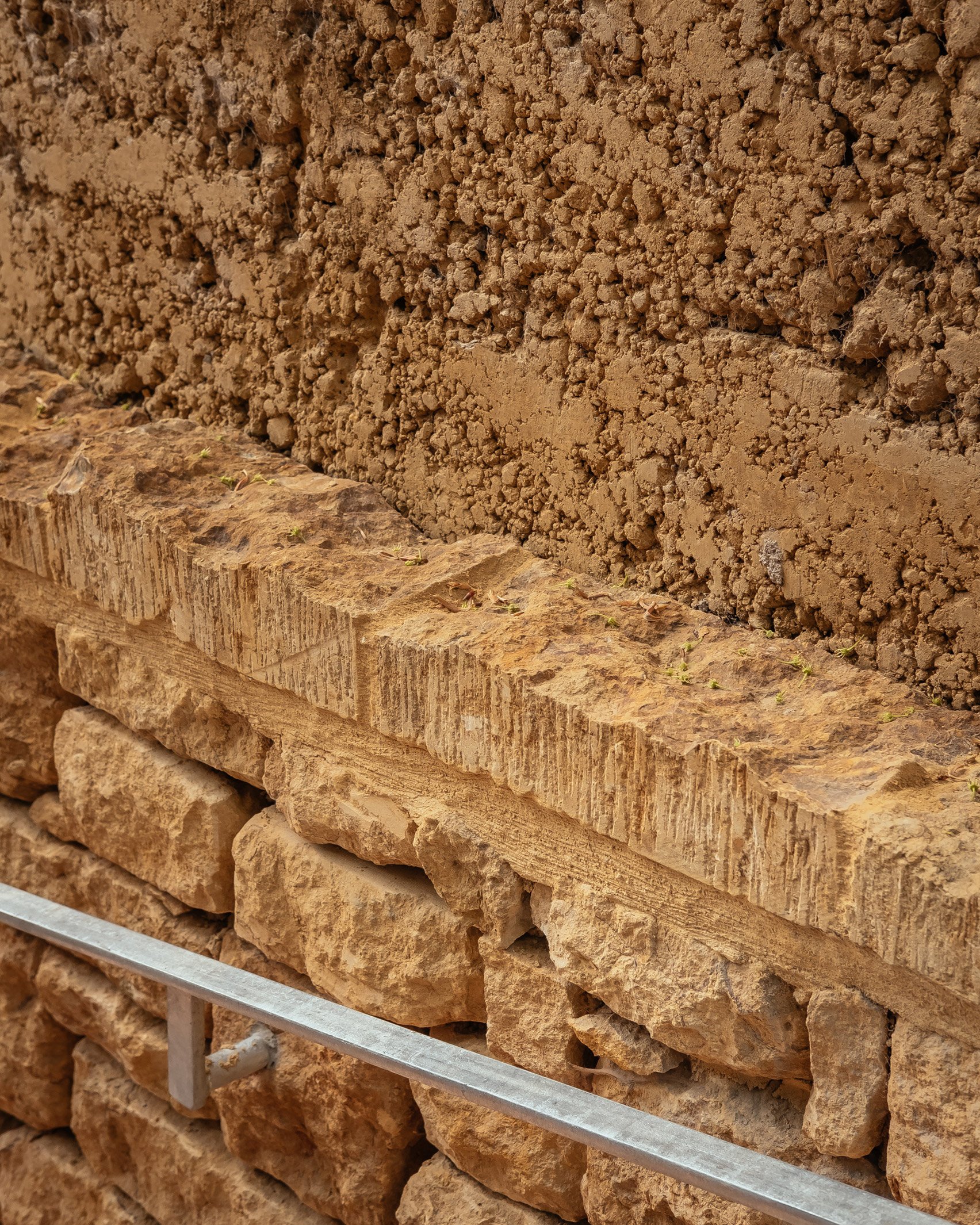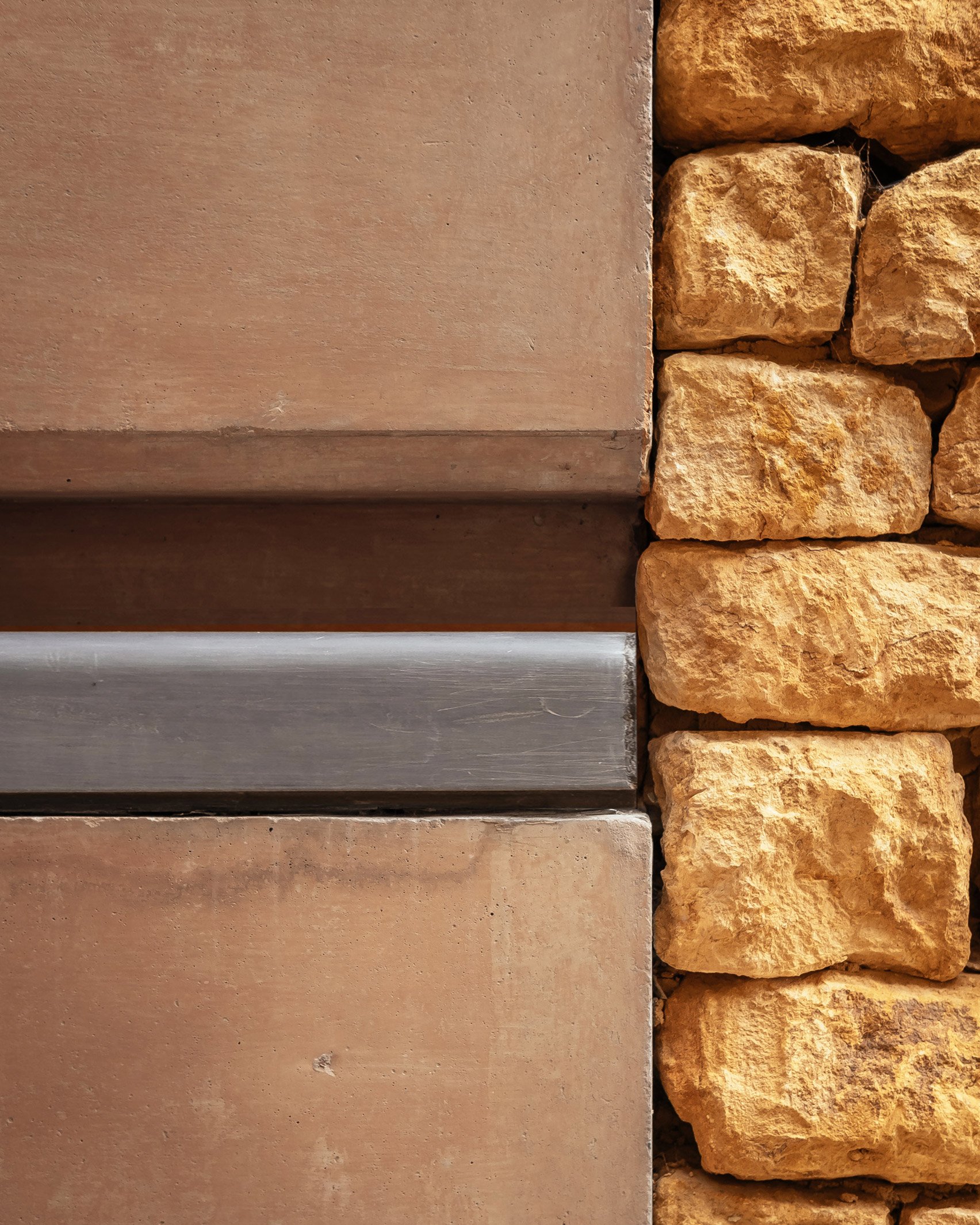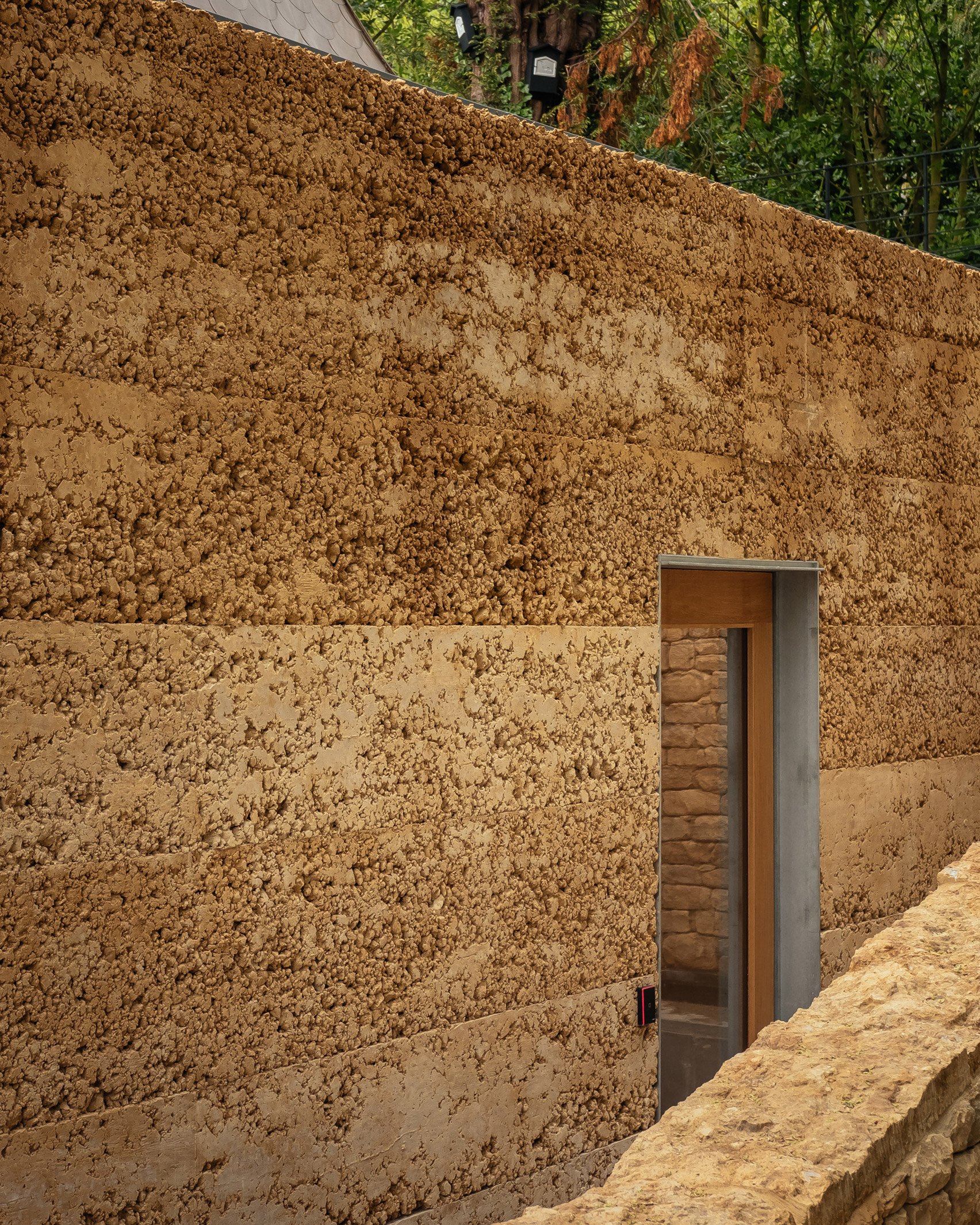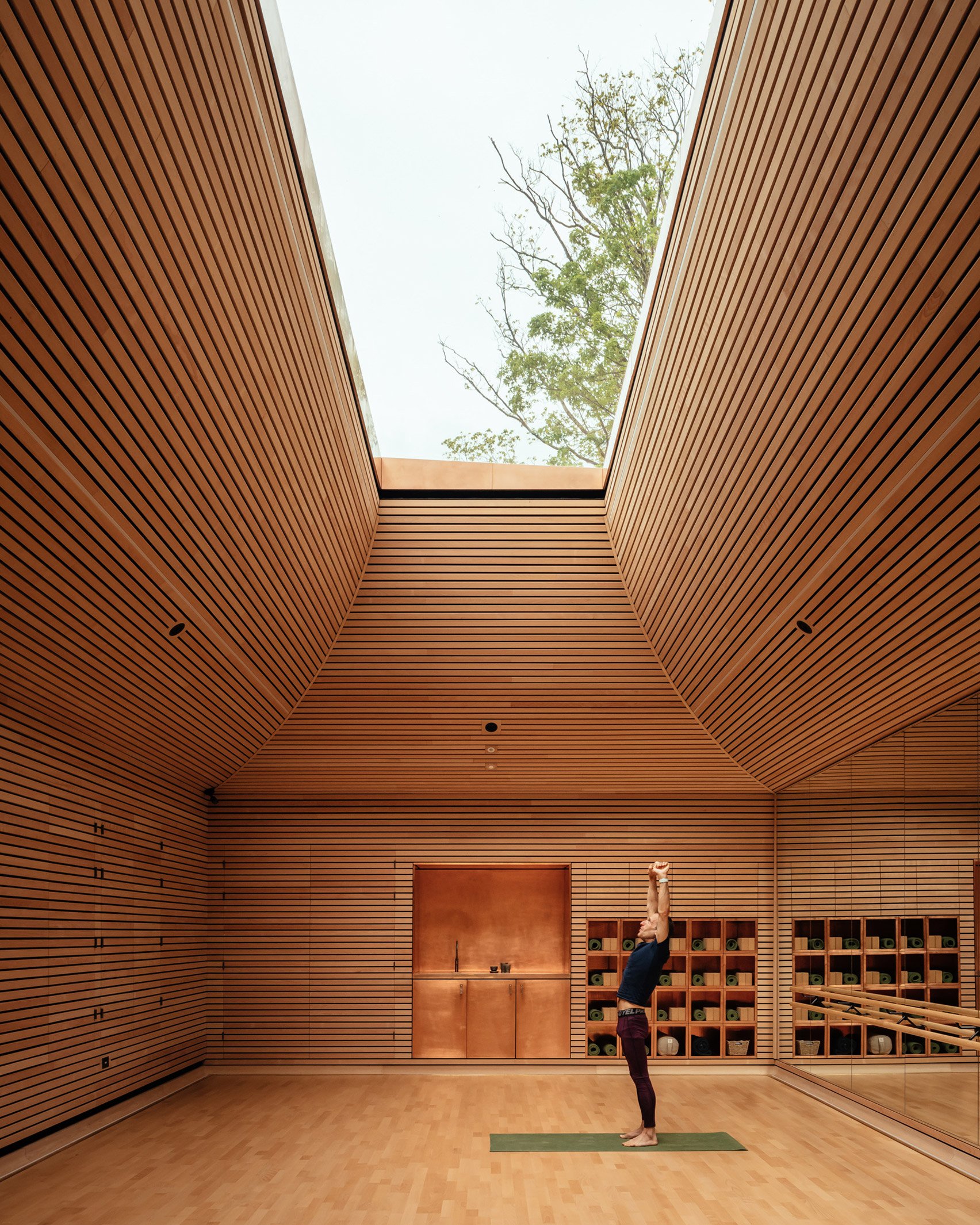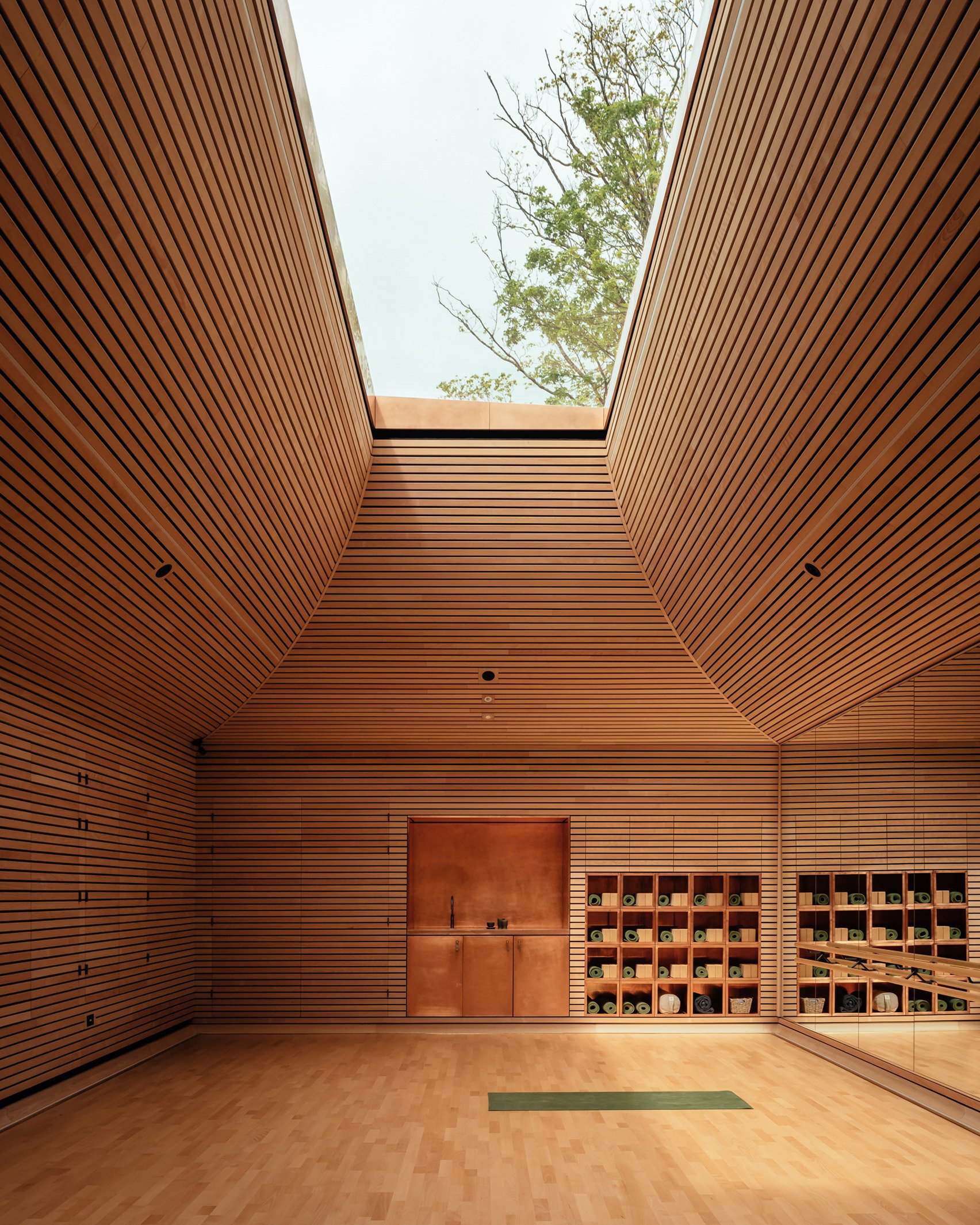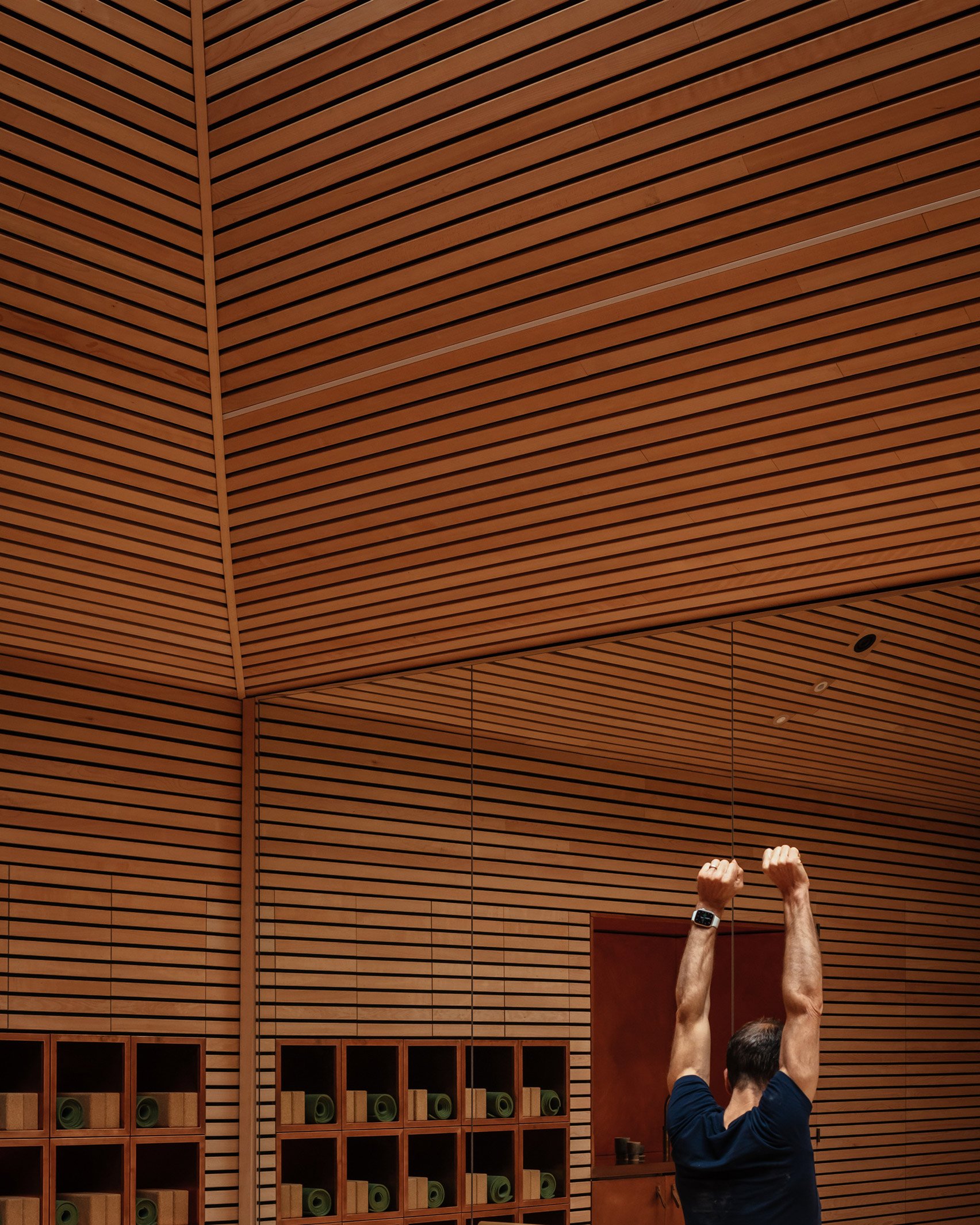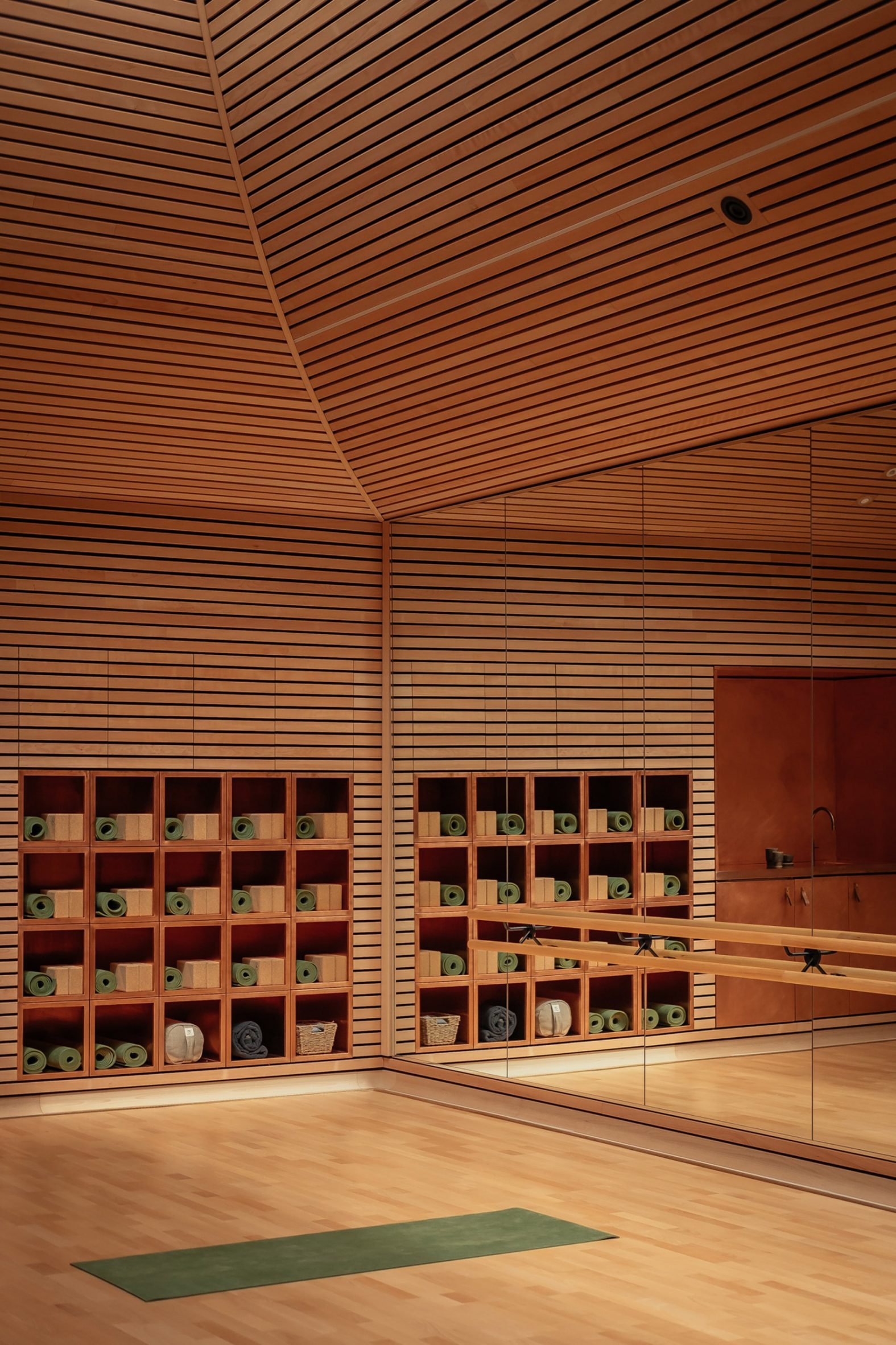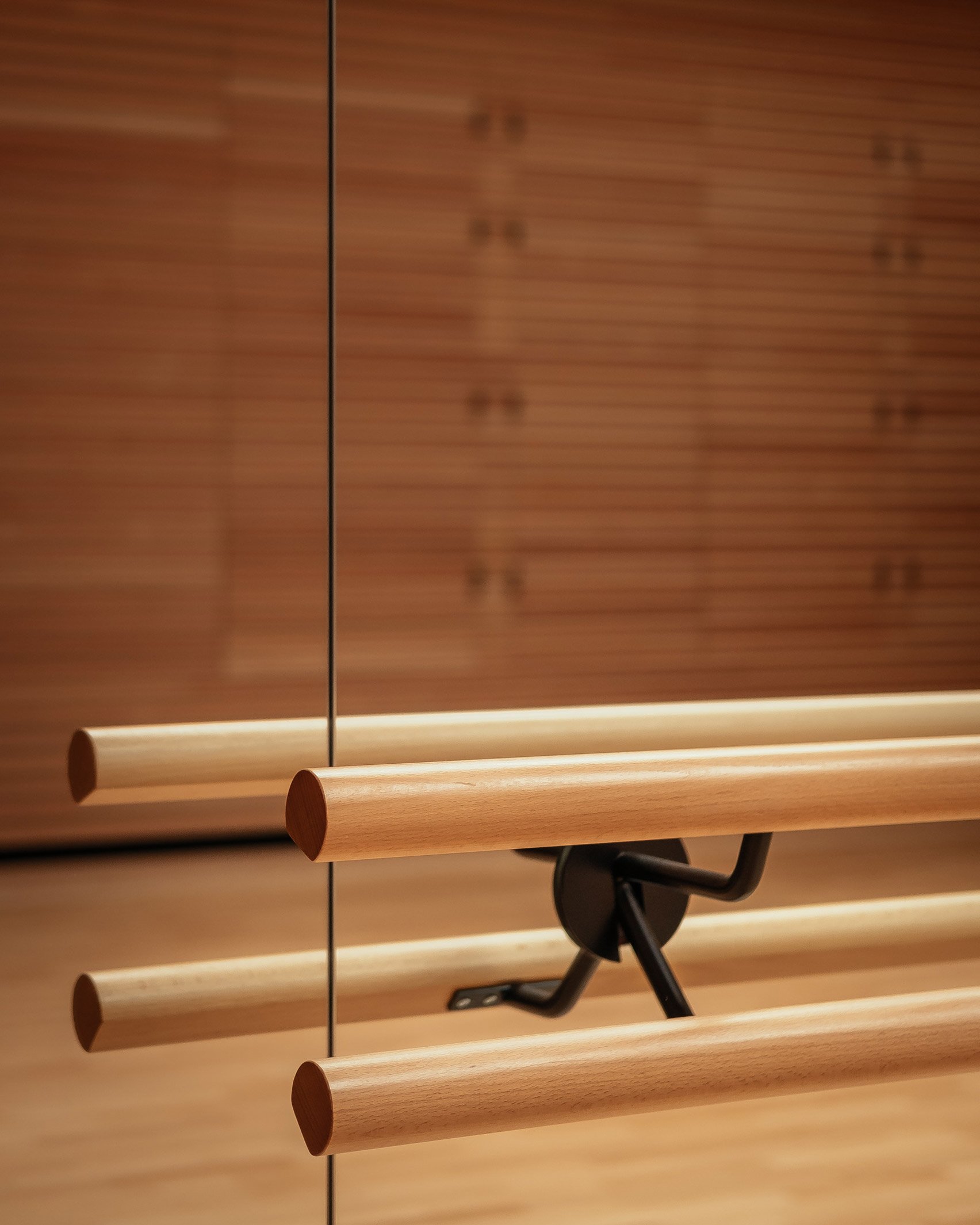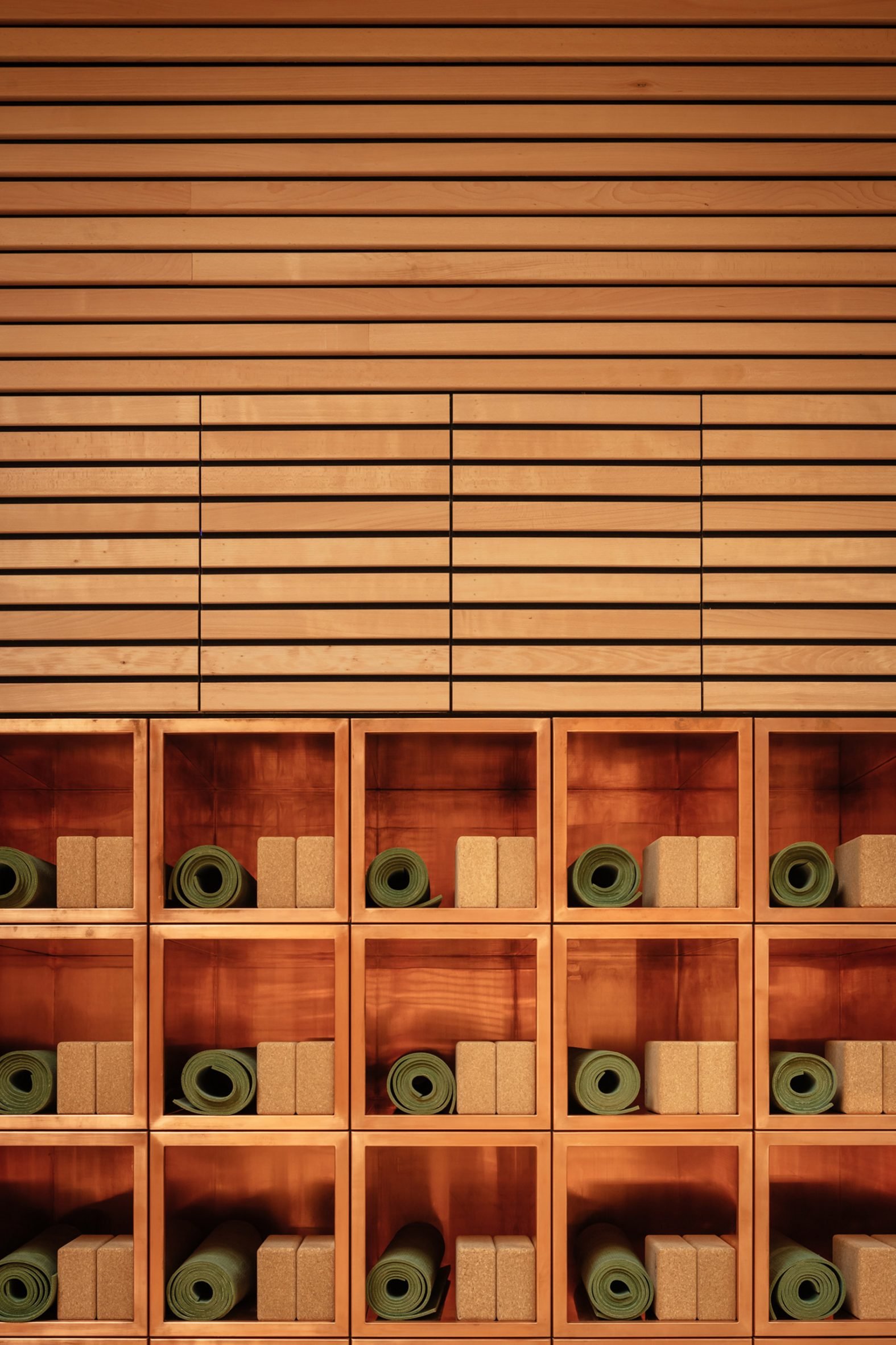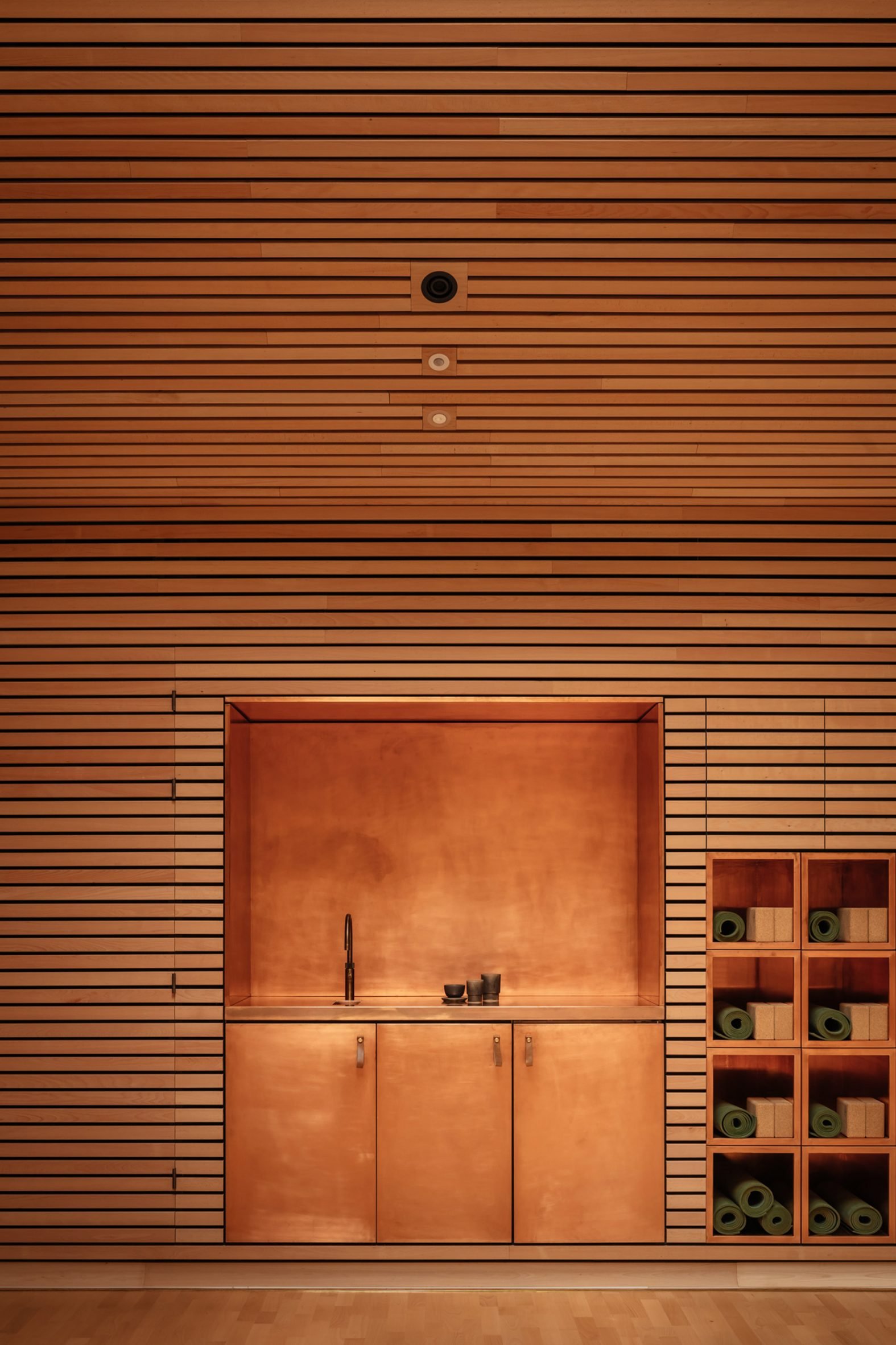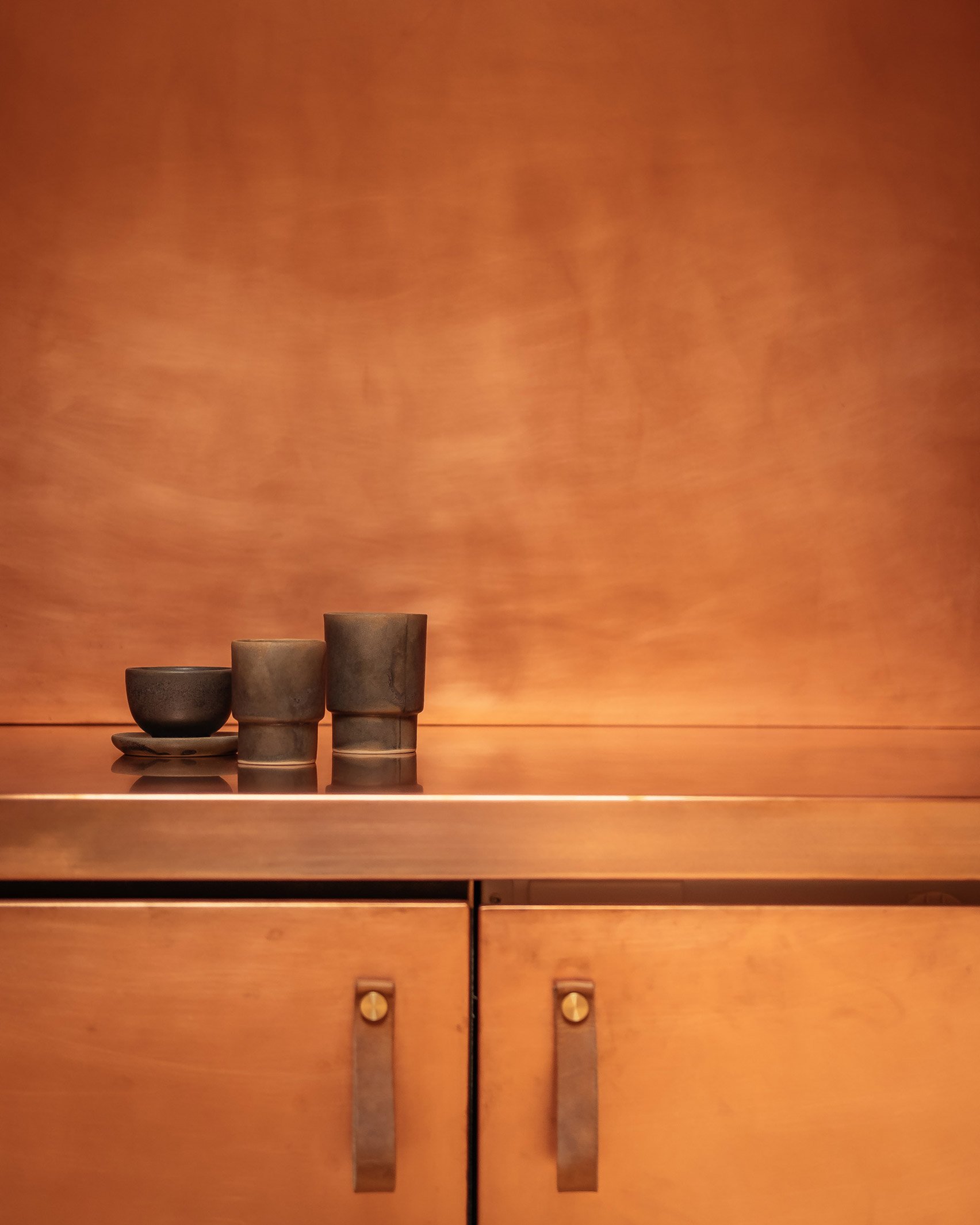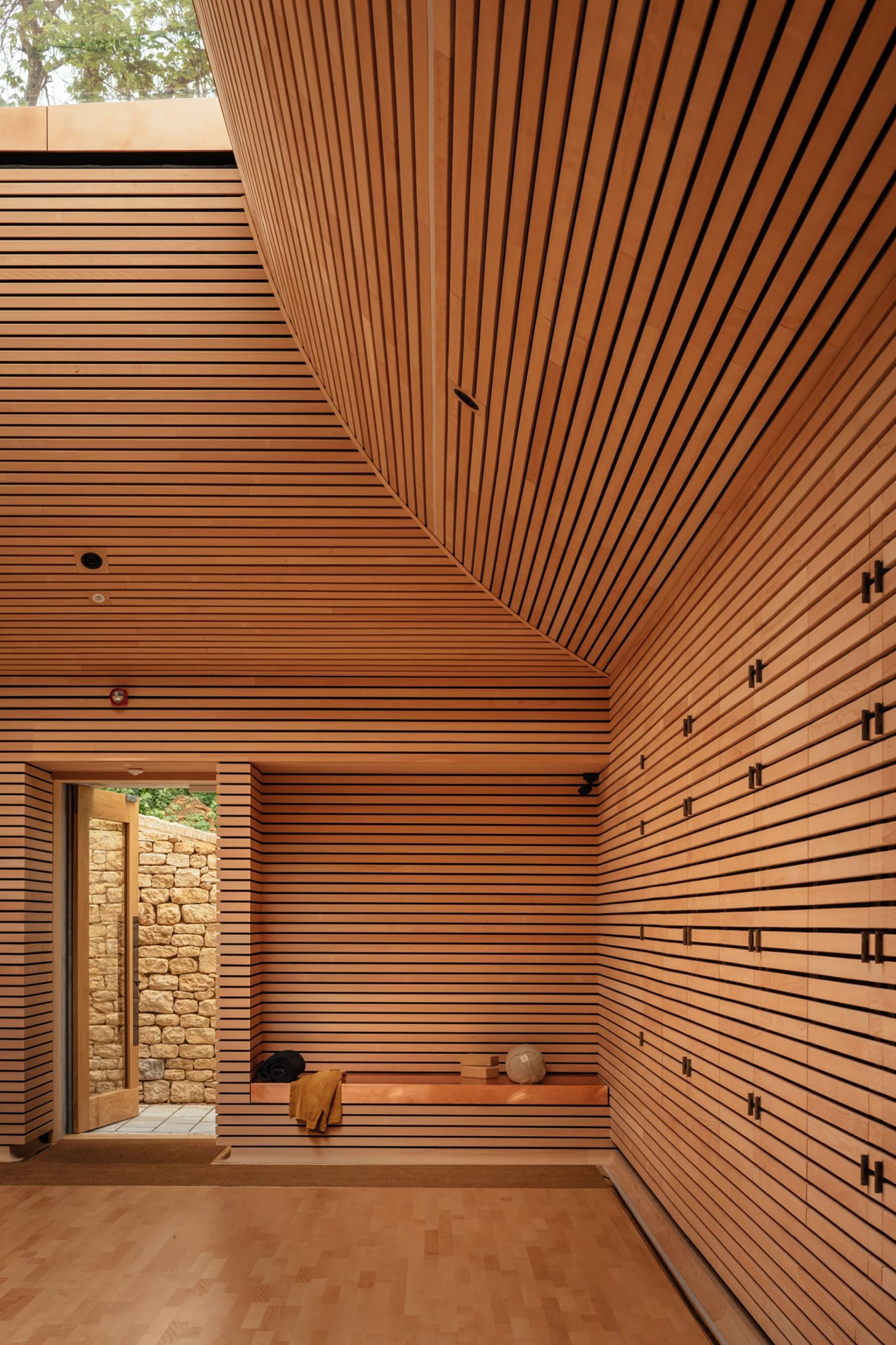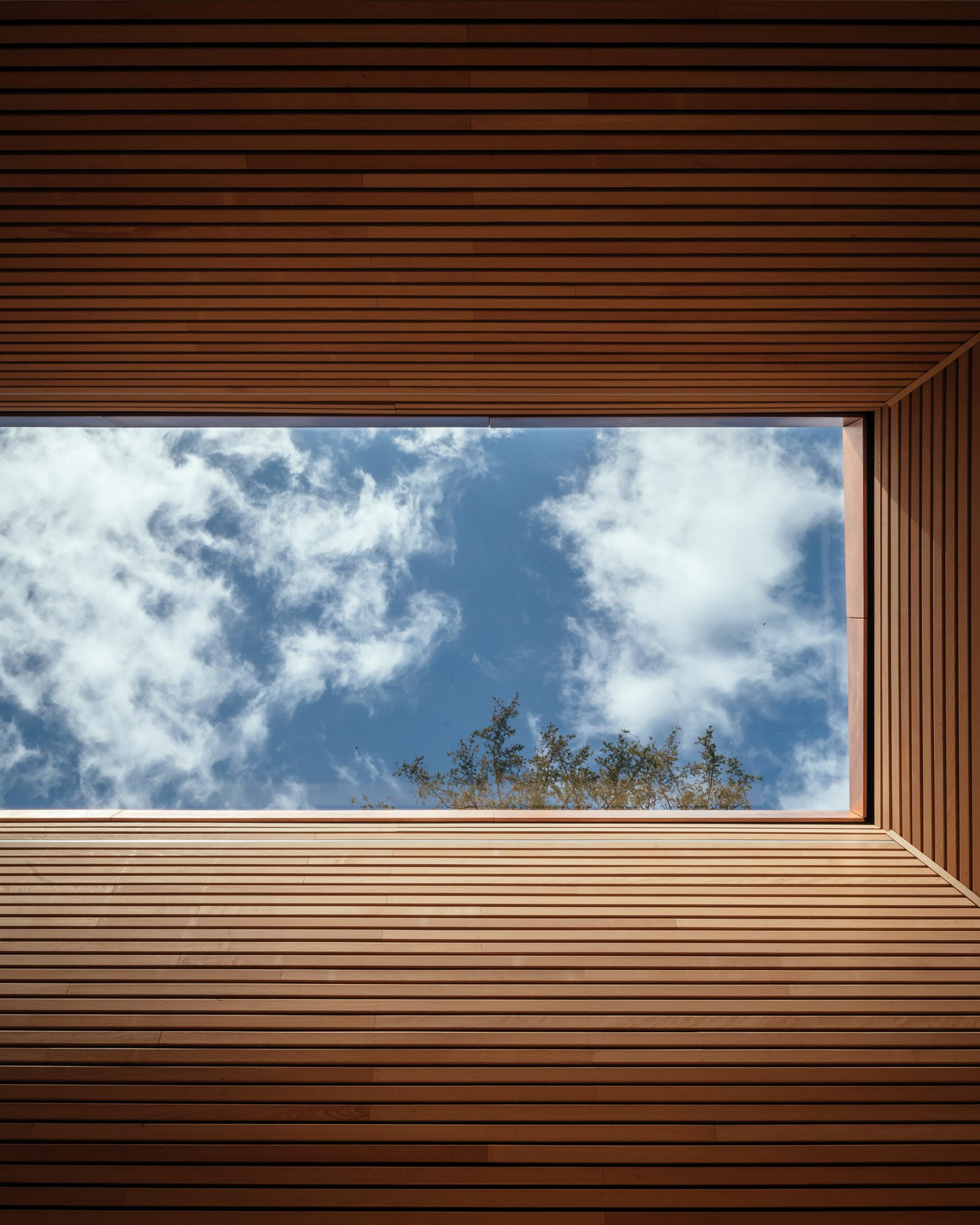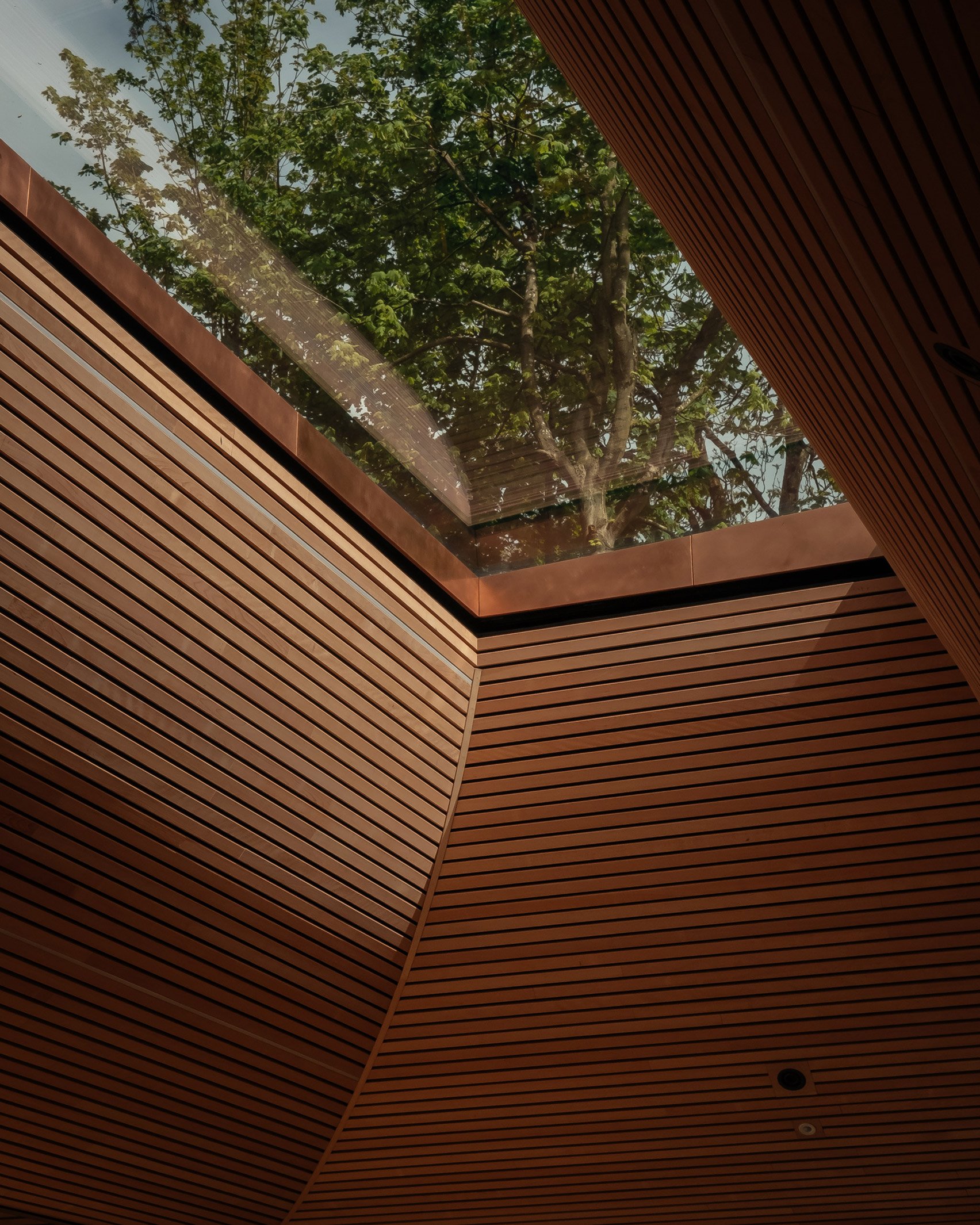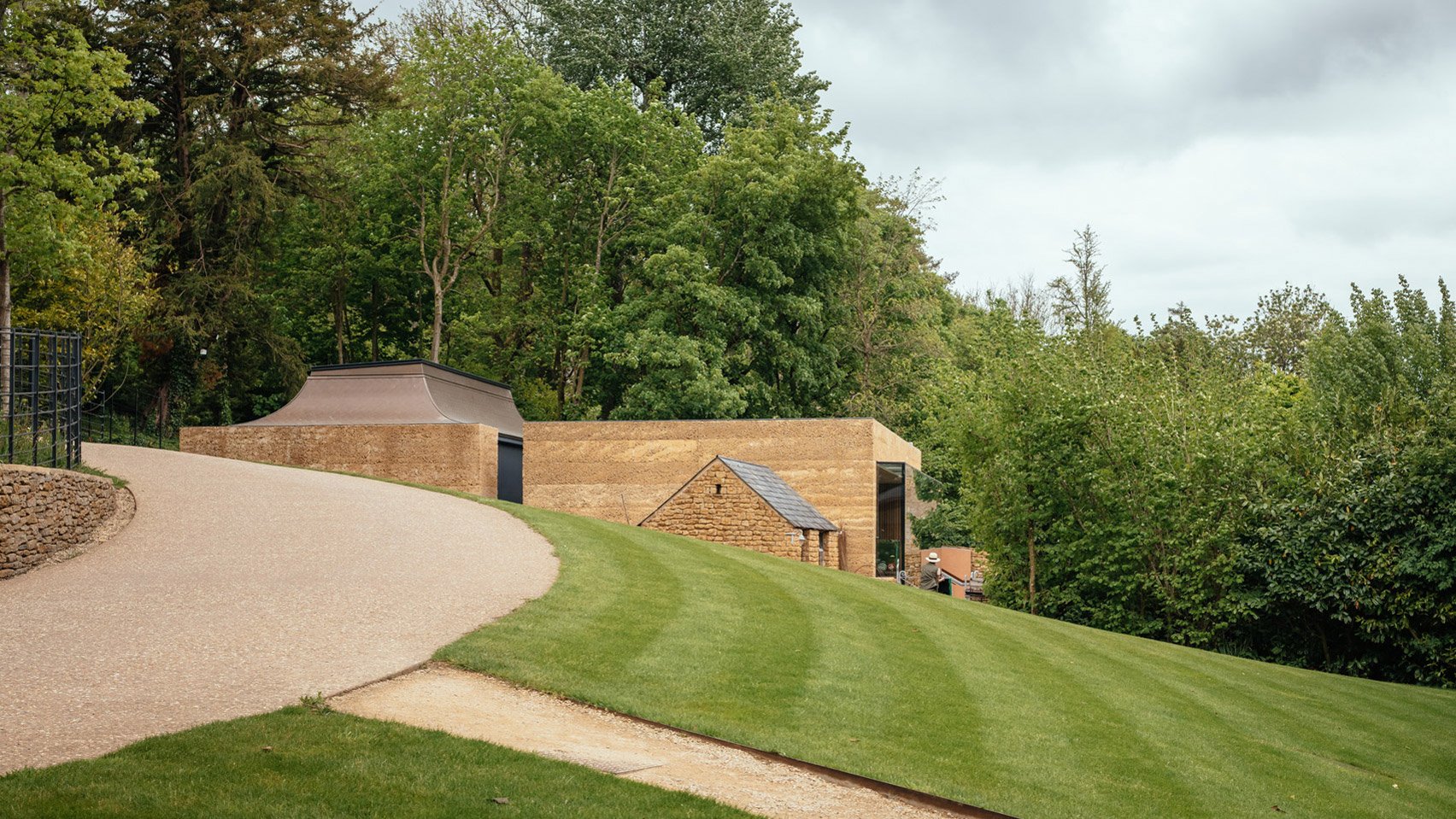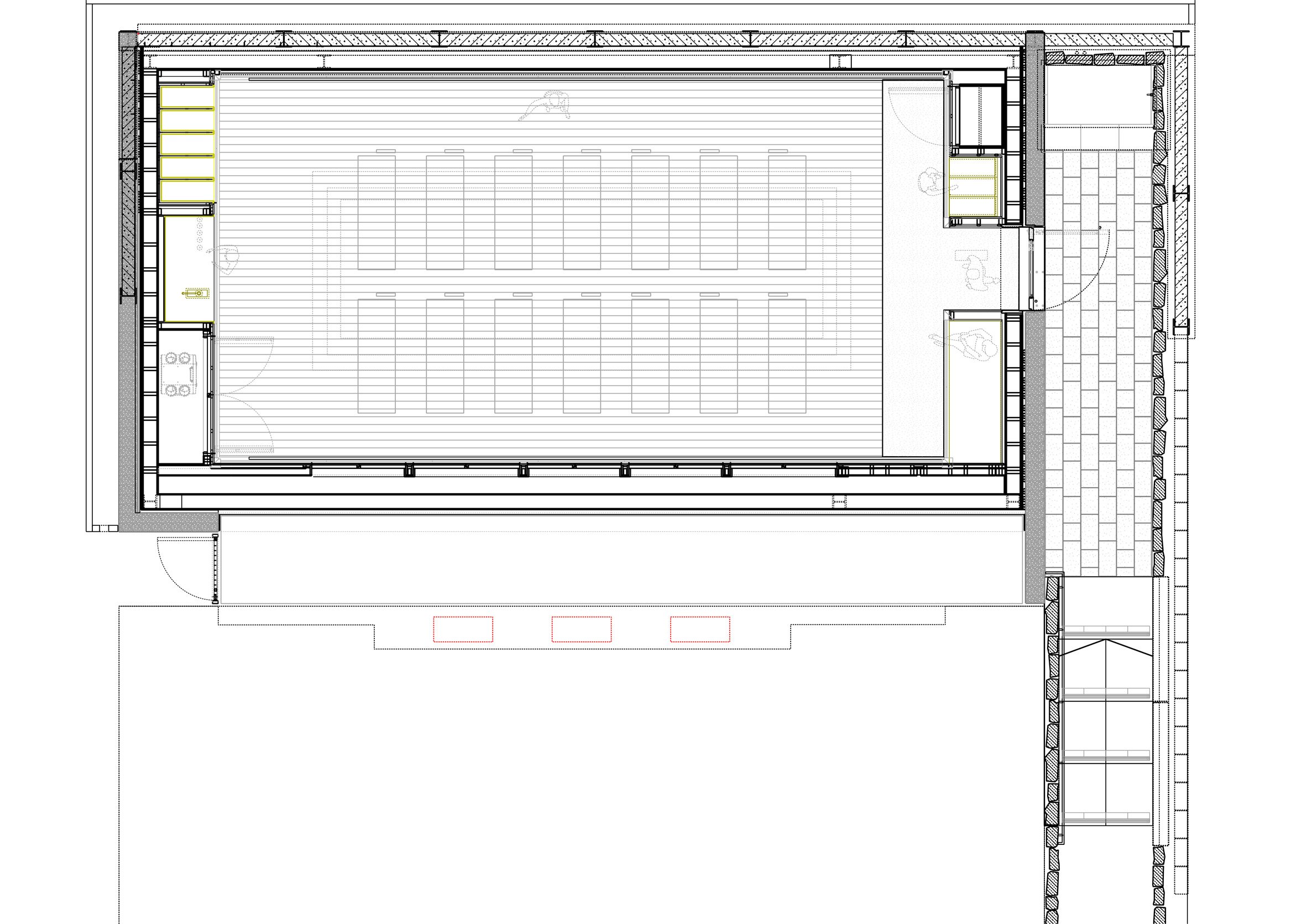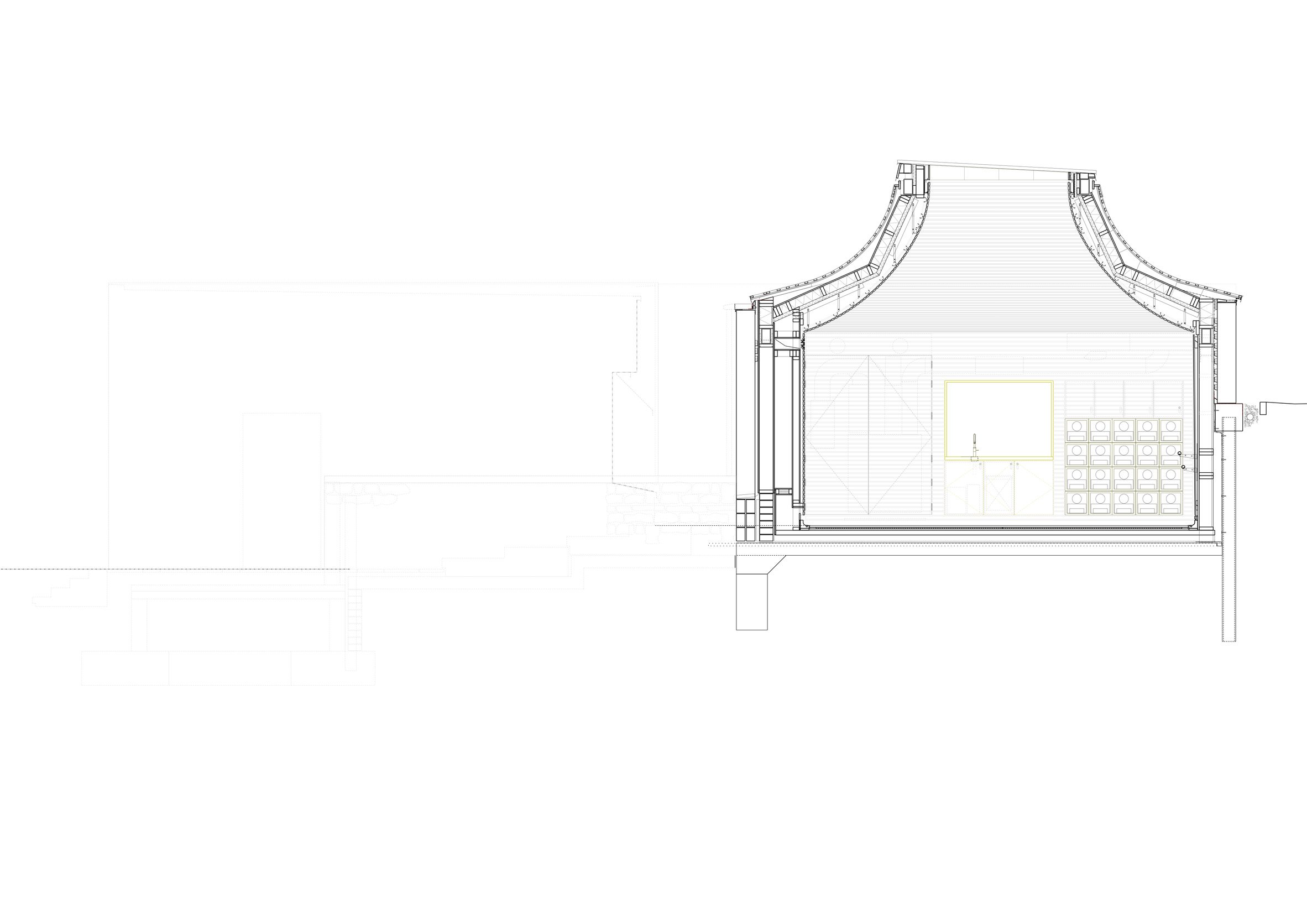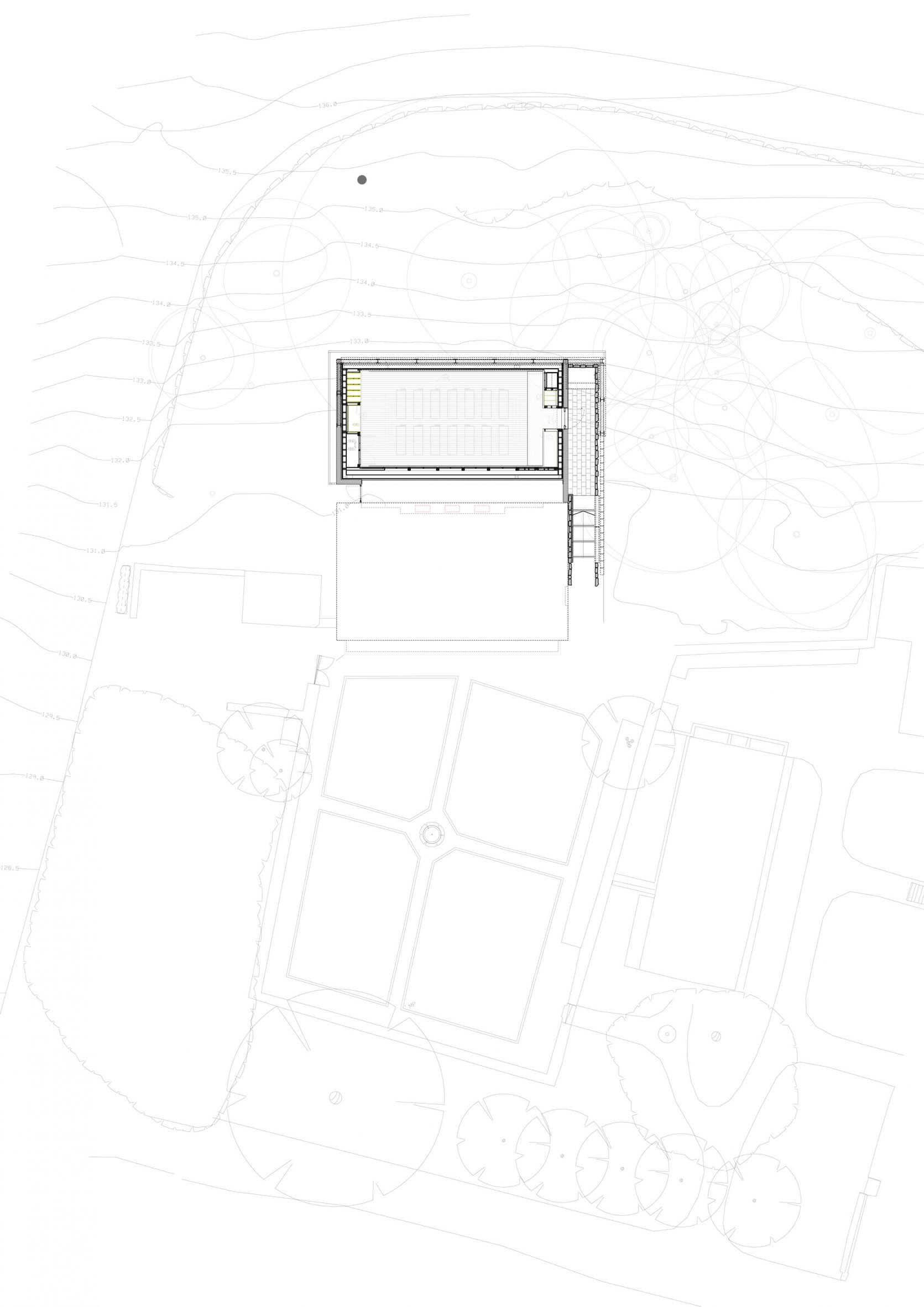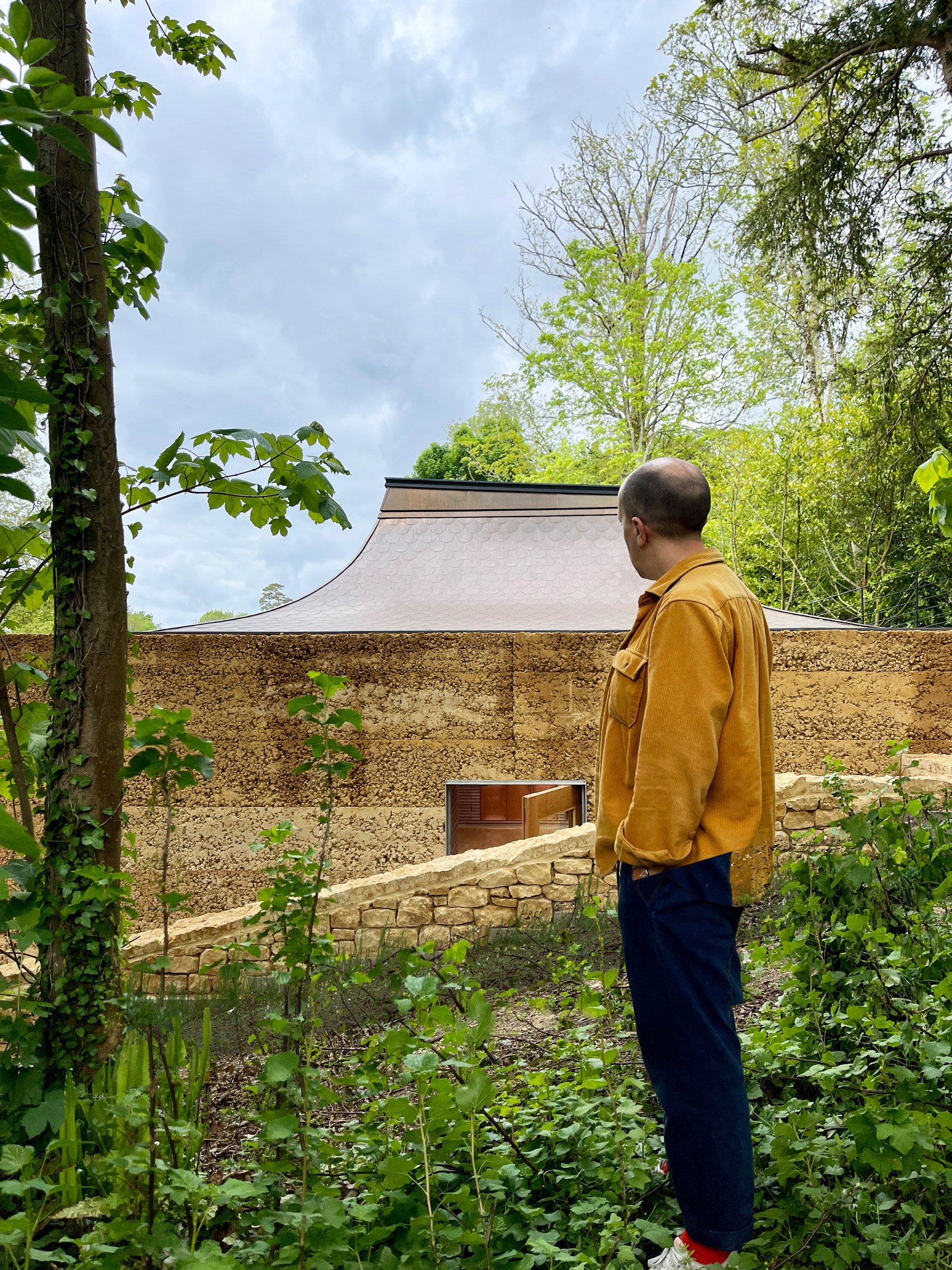 British practice Invisible Studio has created a yoga studio with rammed earth walls and a roof clad in copper shingles at The Newt in Somerset hotel in England.

The yoga studio is the third building at the hotel designed by Invisible Studio, which is headed by architect, university lecturer and television presenter Piers Taylor.

Set within the hotel's vegetable garden, the studio has a similar material palette to the practice's two previous structures on the site – a gymnasium and a lakeside apiary and exhibition space called the Beezantium.

It was created to provide a dedicated space for yoga classes, which were conducted in the Beezantium before it was fitted out for its intended purpose.

The building is positioned behind the gym, which features a 15-metre long window that immerses visitors in the garden setting.

In contrast, the yoga studio has a more insular design with a single opening located at the apex of the sculptural roof.

Copper tiles on the roof complement the slate on top of the estate's existing buildings, including several listed structures.

The curving form of the roof is similar in shape to that of the Beezantium, which was designed to reference the follies that have been created in English formal gardens for centuries.
from dezeen