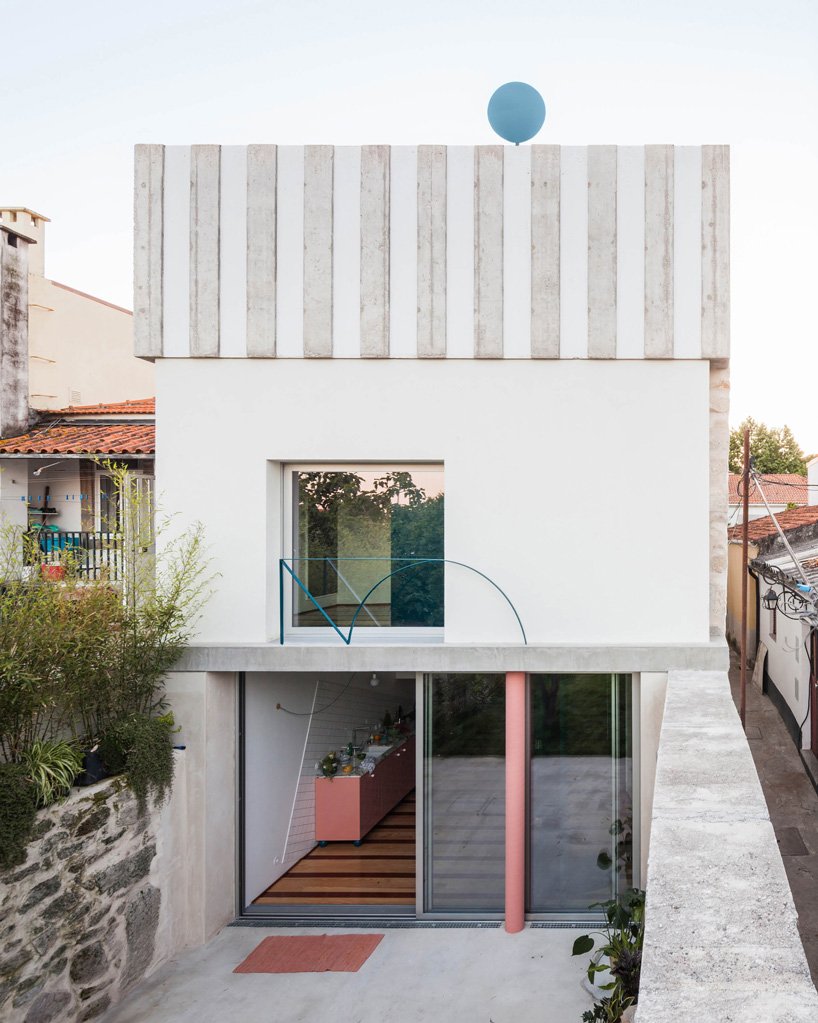 fala atelier-house in fontaínhas
fala atelier의 새로운 이번 작업은 포르투에 위치한 작은 주택작업으로 스프라이프, 커브 그리고 팝적인 컬러가 만들어 내는 하모니를 구현한다.
집의 후면에 위치한 중정과 연결되는 1층의 내부공간은 부드러운 곡선으로 연속된 공간을 형성, 생동감있는 건축을 완성한다.

name: house in fontaínhas
architect: fala atelier
location: porto, portugal
team: filipe magalhães, ana luisa soares, ahmed belkhodja, rute peixoto, lera samovich, elisa sassi, paulo sousa
landscape architect: pomo
surface area: 255 m2
client: private
contractor: civiflanco lda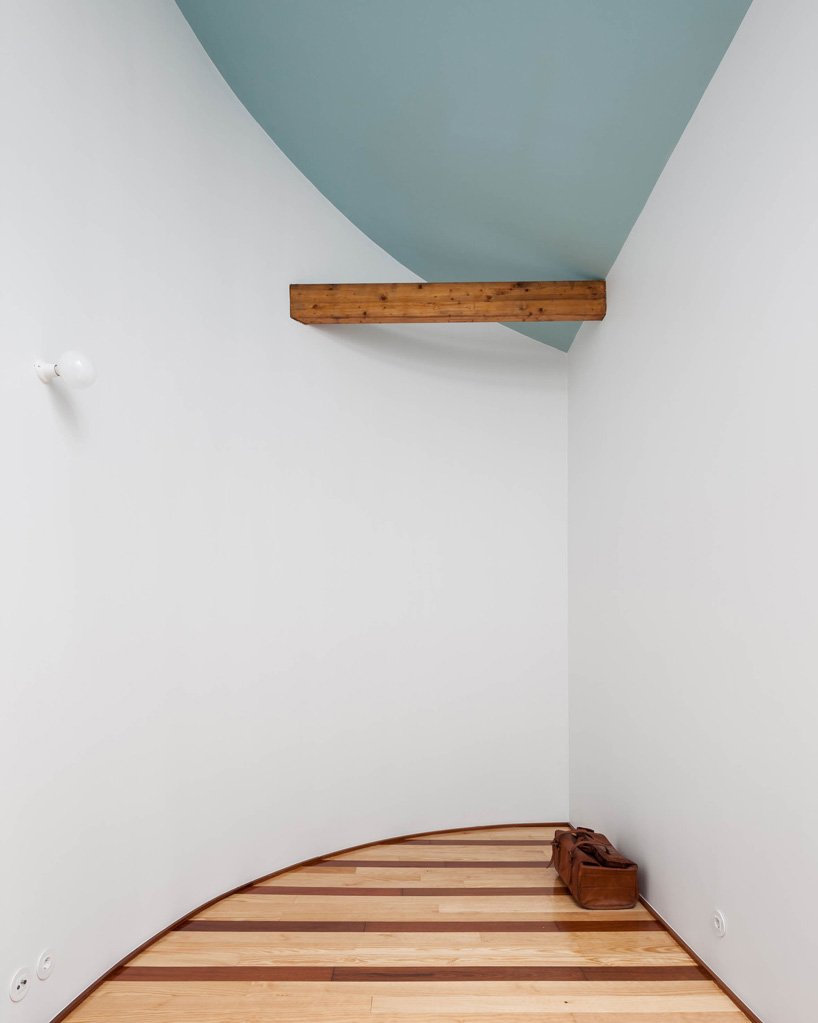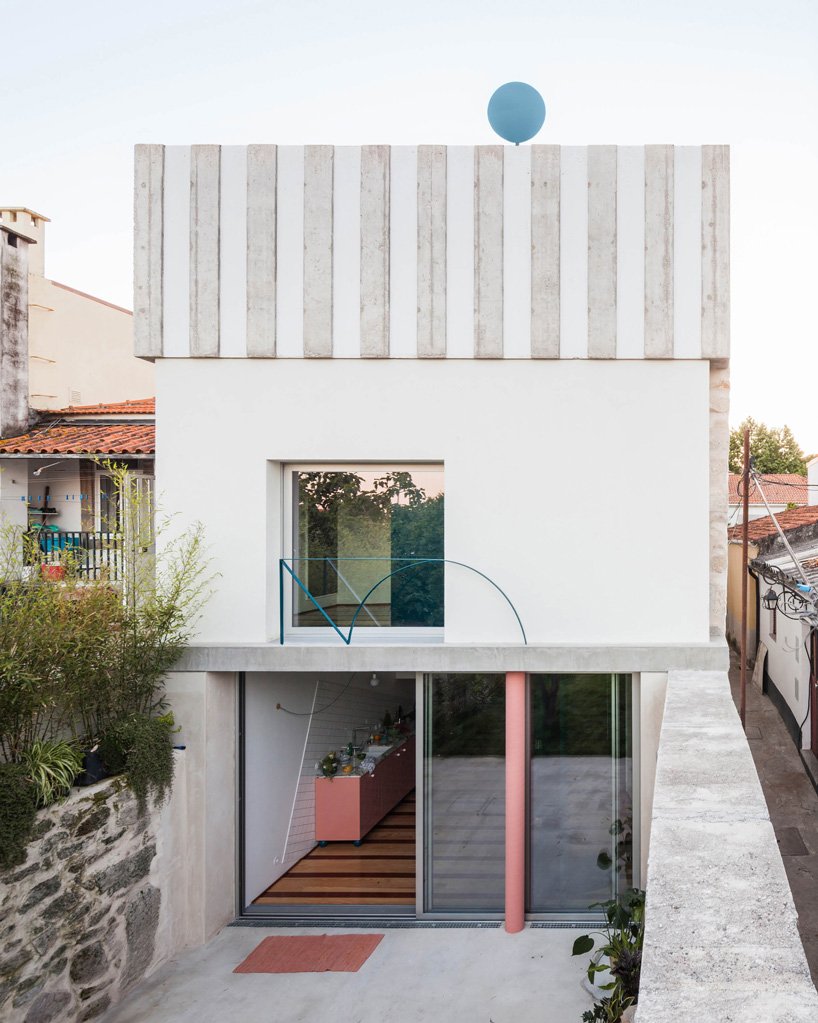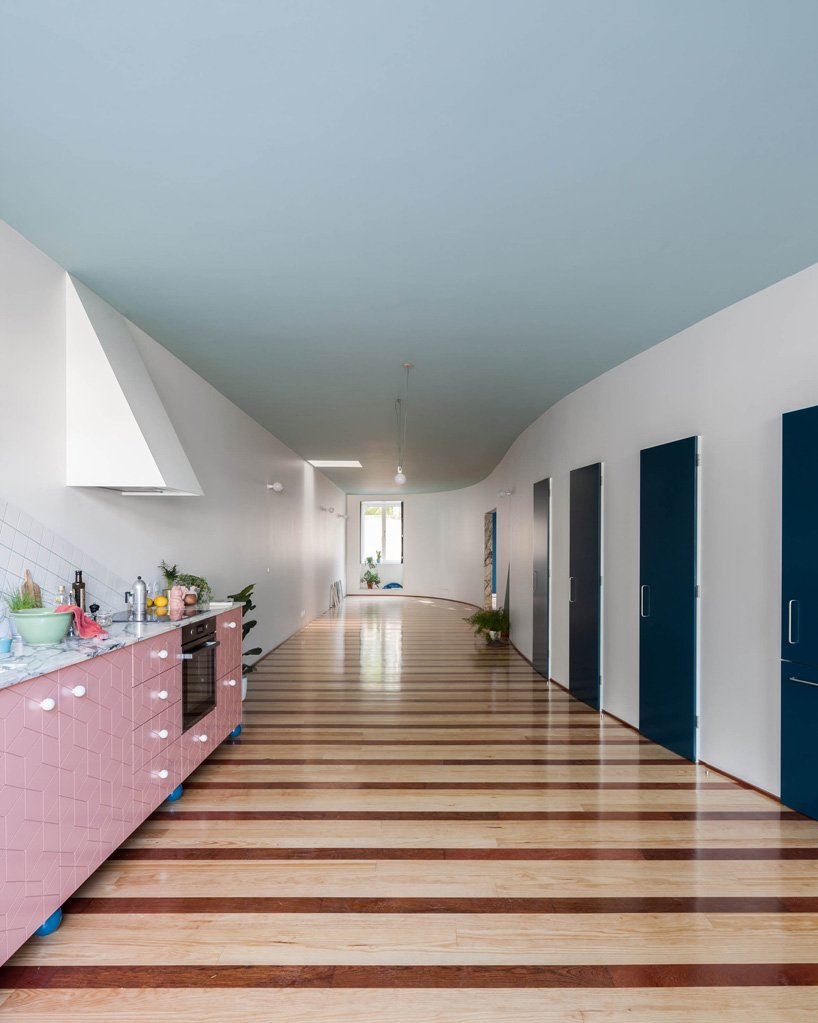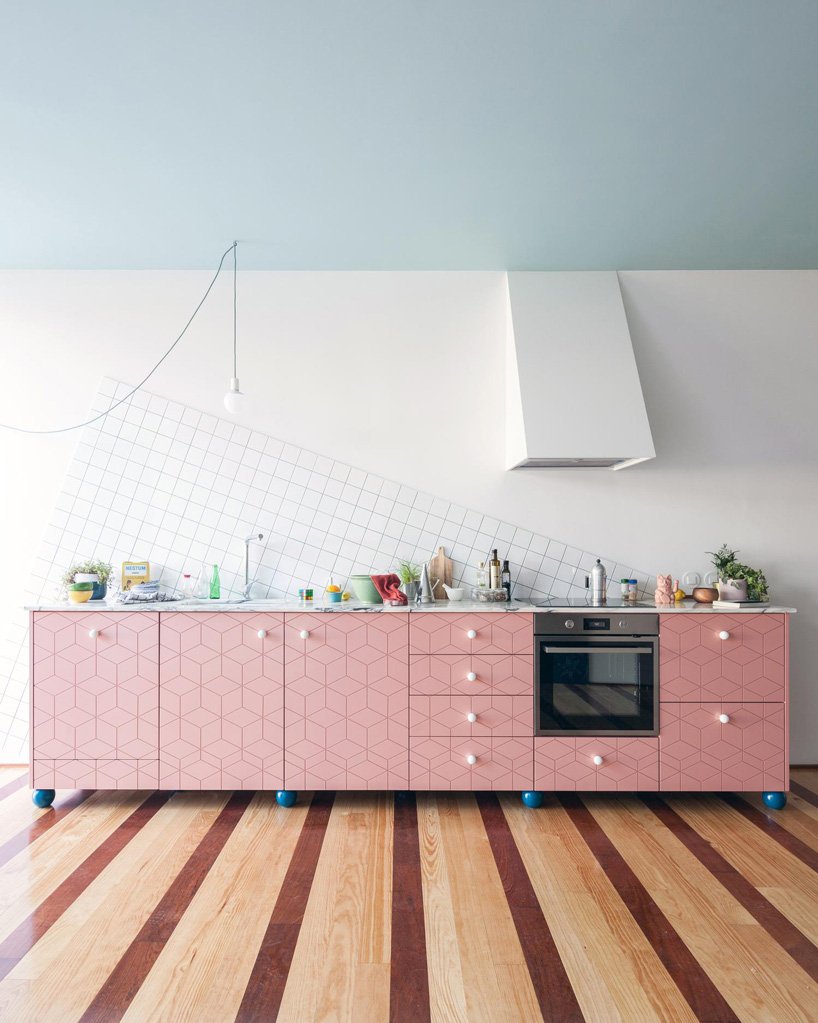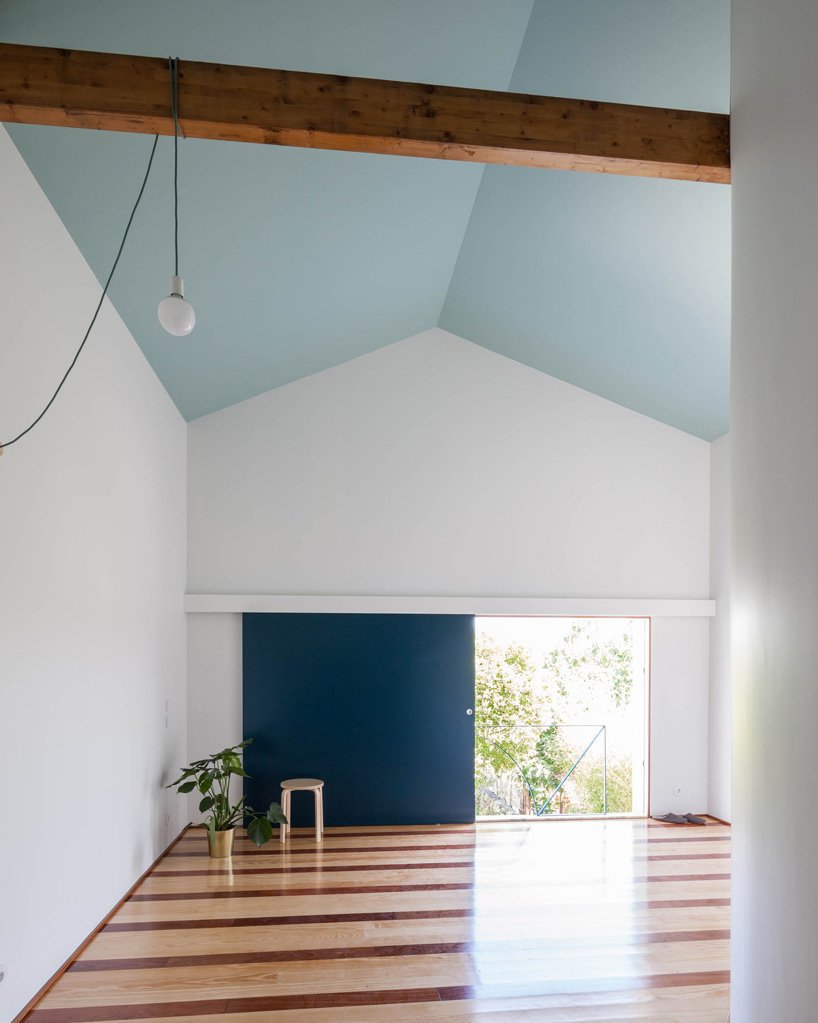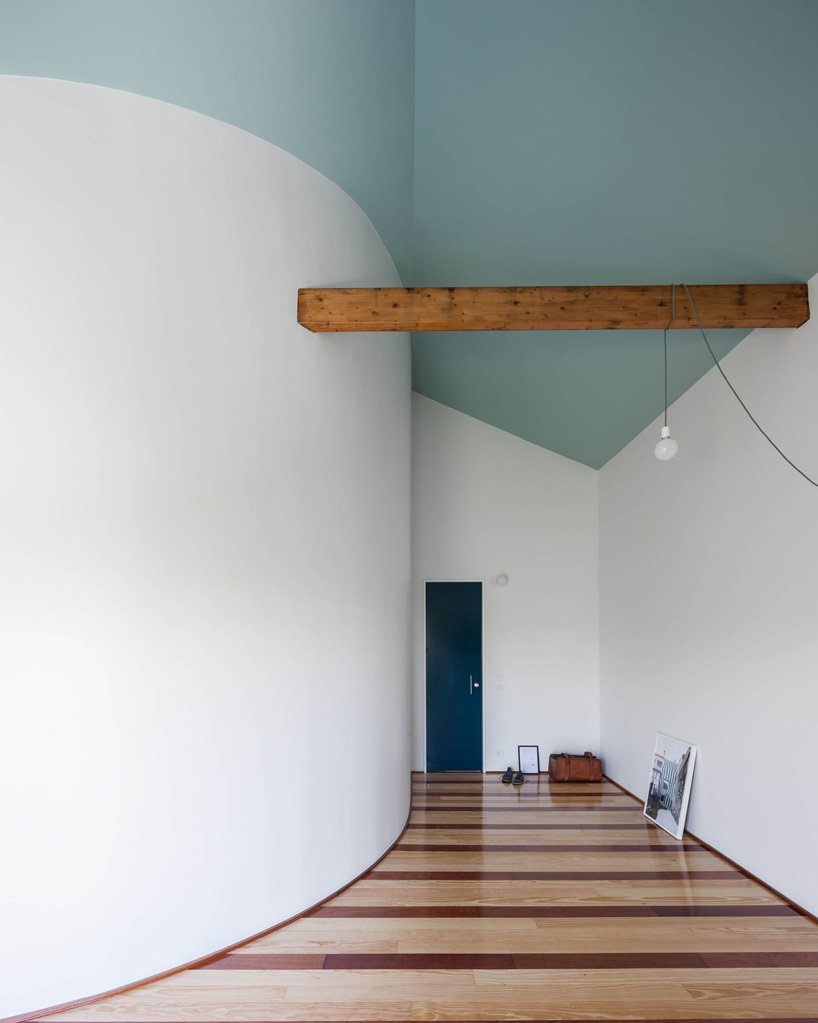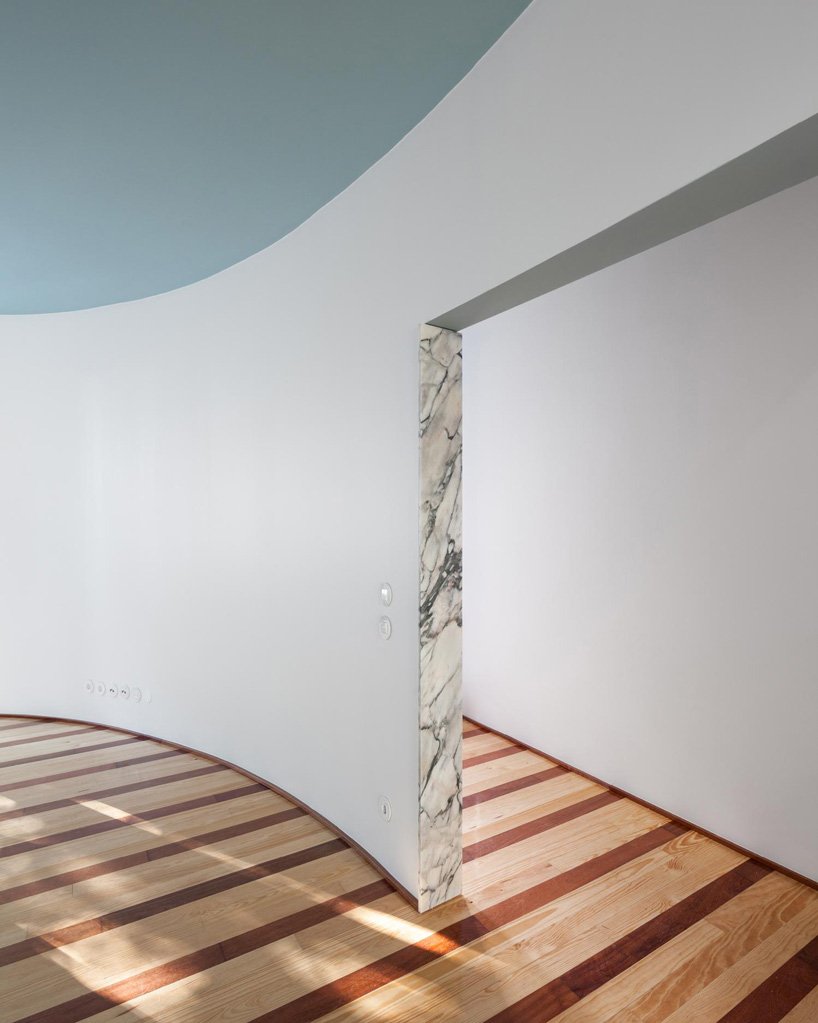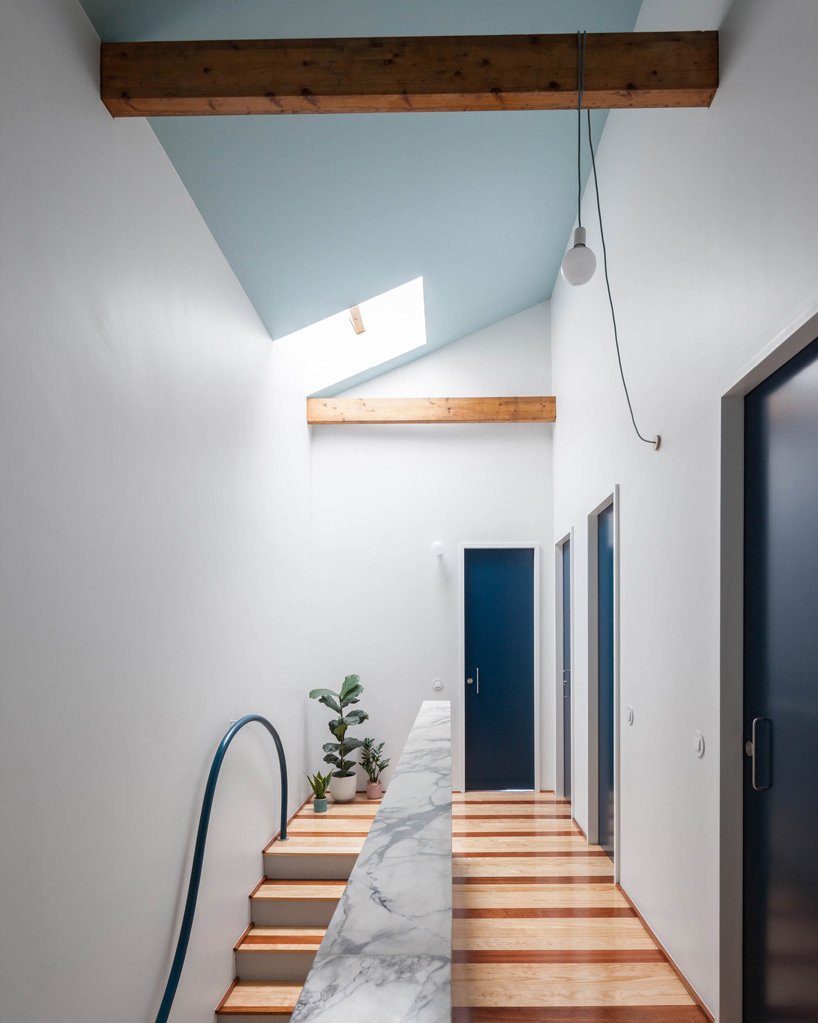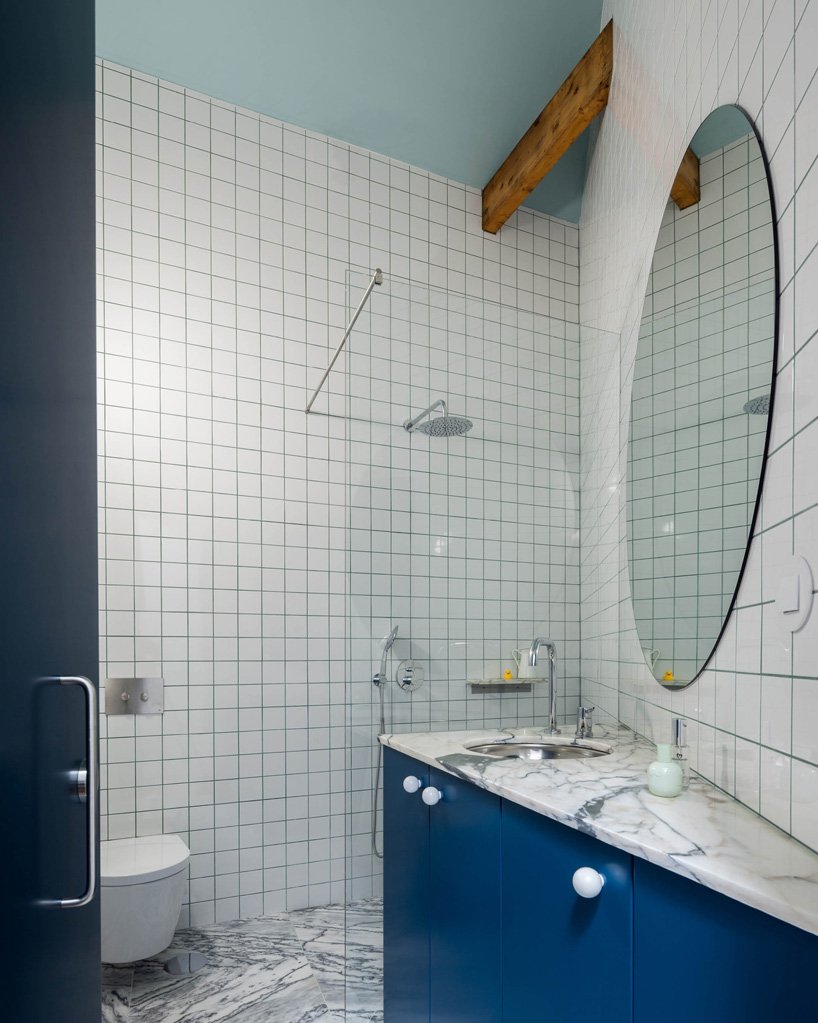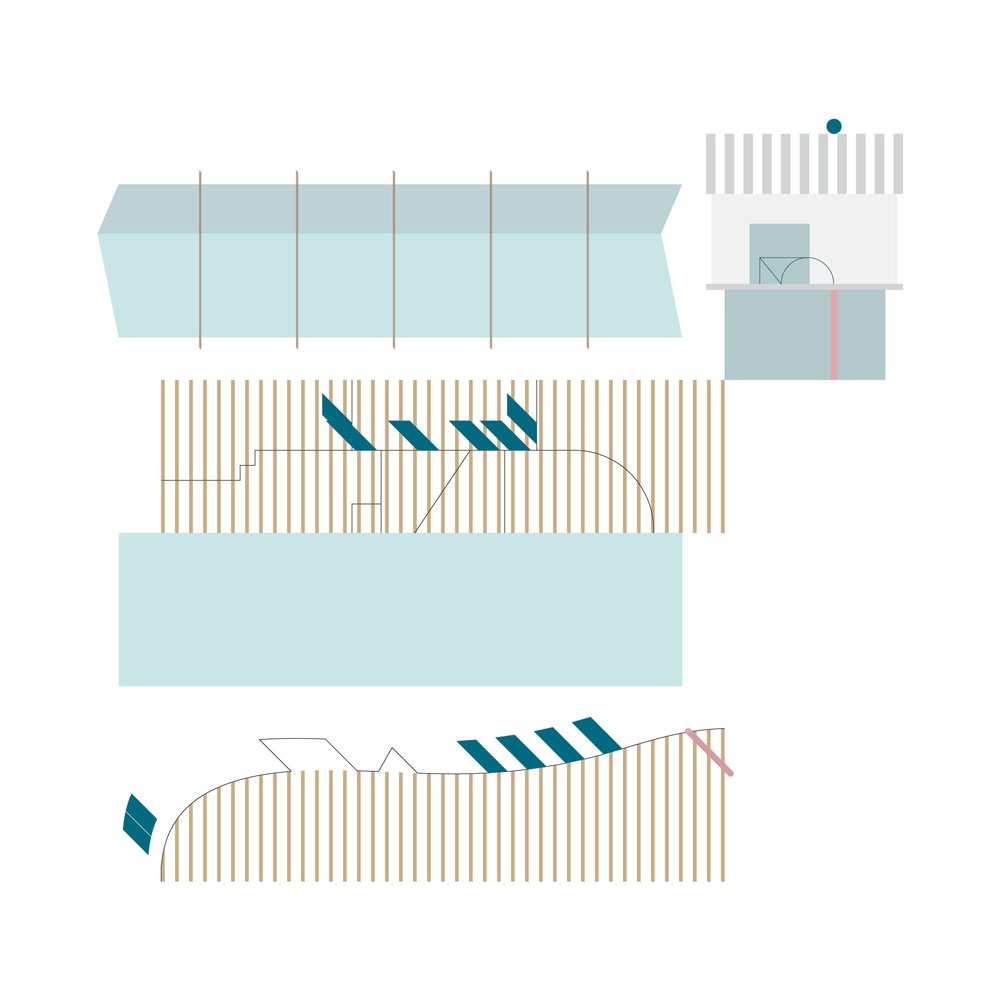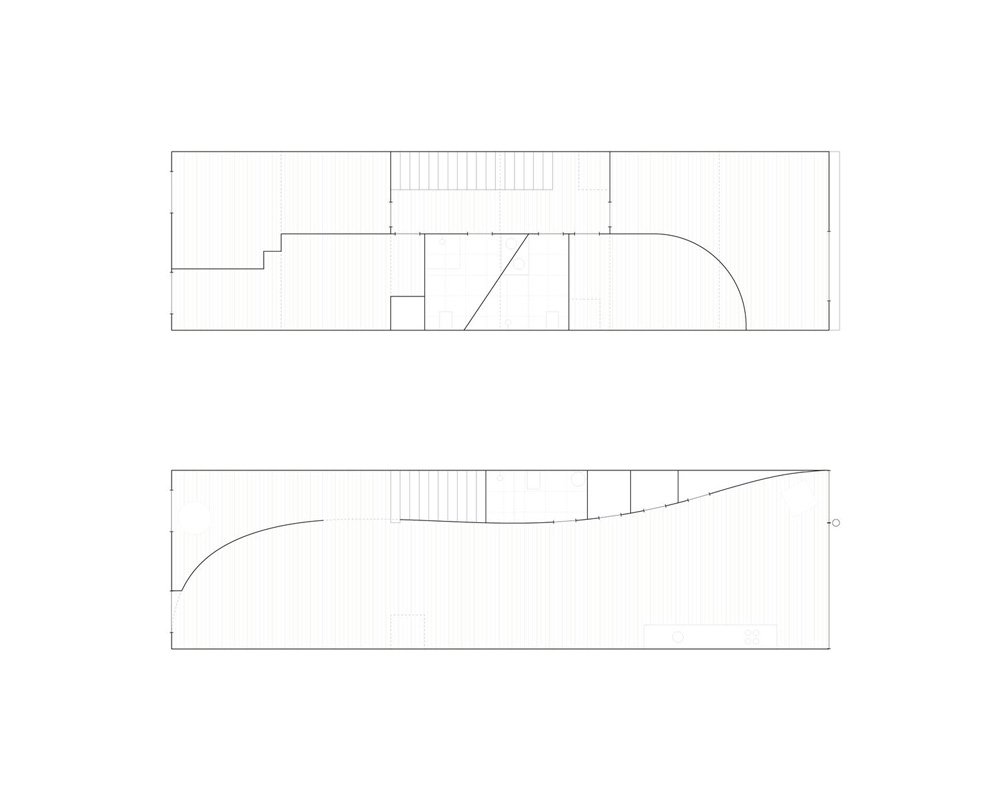 stripes and curved surfaces make fala atelier's house in fontaínhas, porto
fala atelier's latest project packs some of the studio's trademark spatial elements, such as stripes, curved surfaces, and pops of color, into 'house in fontaínhas', a private residence in porto. the project's ground floor is conceived as a single, uninterrupted, volatile space defined by a free curved wall and only one corner. its two continuous white surfaces open up to a vivid garden, where the home's back façade takes center stage. the façade comprises the completely open ground level, a single window on the first floor which frames the neighborhood's dense context, and the striped concrete cornice on the top part of the building. a blue circle, aligned with a non-structural pink column, completes the exterior composition.

fala atelier has designed the ground level of 'house in fontaínhas' as a volatile, open plan space, characterized by two continuous white surfaces. conversely, a sequence of irregular spaces makes up the first floor, which is a composition of intricate rooms and rhythmic collisions of different geometries. the complexity is introduced to accommodate all the necessary programs, adapting to the narrow perimeter of the site. a set of equally distanced wooden beams supporting the roof causes inconvenient intersections.

the project's materiality holds the house together despite the opposing spatial orders of its different levels. continuous white walls are complemented by striped wooden floors, and light blue ceilings. flat blue doors, touches of marble, subtle patterns, and pops of pink complete the composition.
from designboom