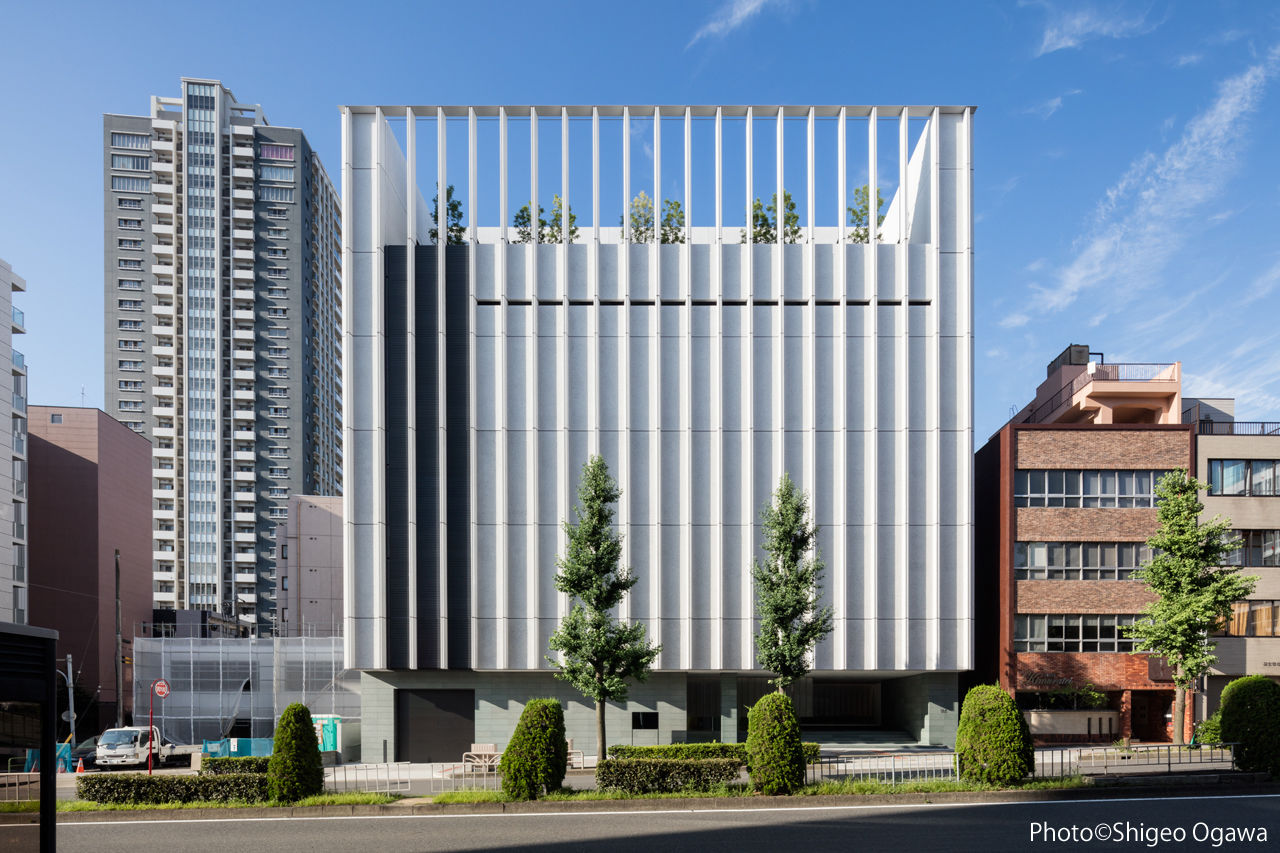 Waro Kishi + K. Associates-GLA Chukyo Hall
개구부가 거의 없는 북쪽 입면 디자인은 오히려 어렵게 다가온다. 창이 없기 때문에 디자인을 마음대로 할 수 있을꺼라 생각하지만, 기능이 없는 규칙과 반복은 자의적인 해석에 따라 호불호가 갈릴 수 밖에 없다. 그래서 건축가는 방향성이 있는 흰색 콘크리트 PC패널을 적용해서 수직성을 강조하는 은율과 스케일을 구현했다. 이러한 리브는 햇빛에 따라 빛과 그림자의 움직임을 보여주는 동적인 입면을 생성한다.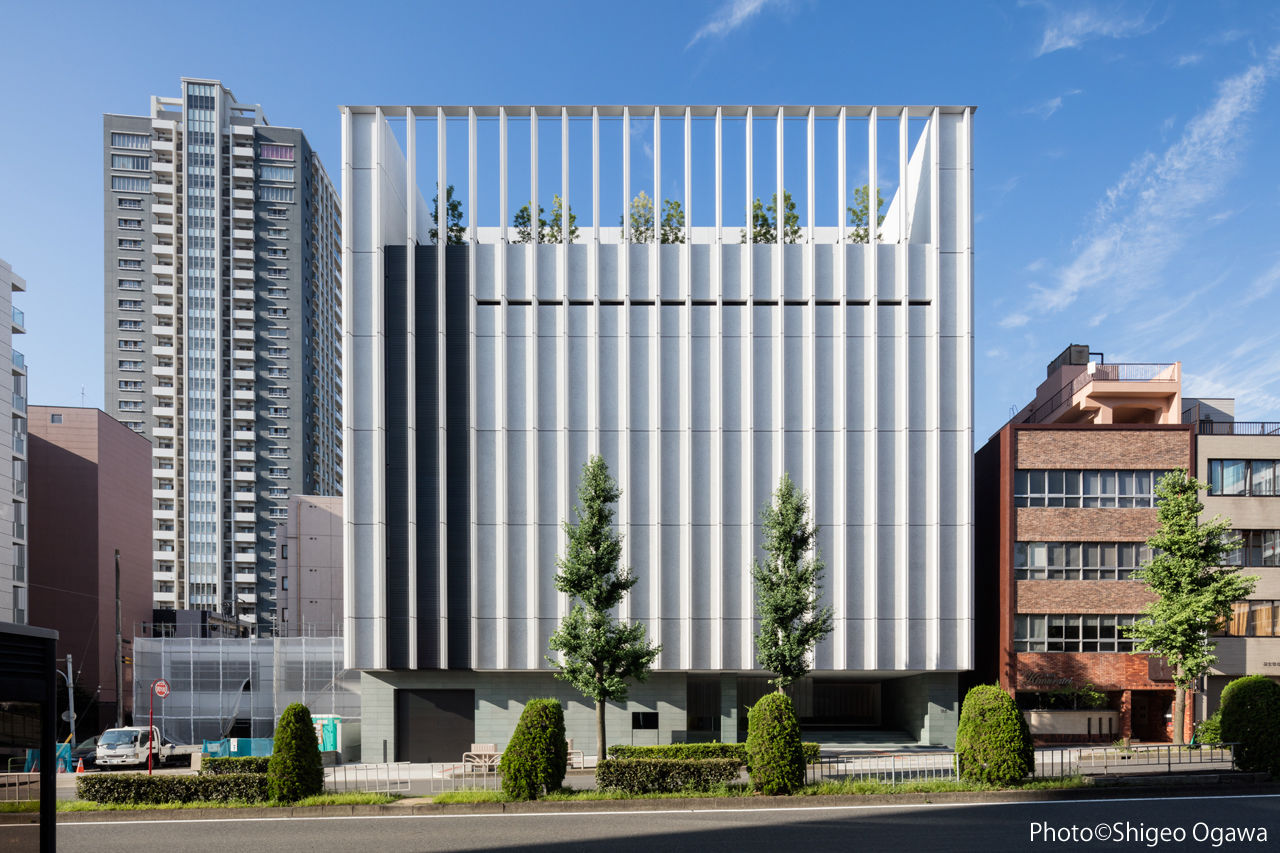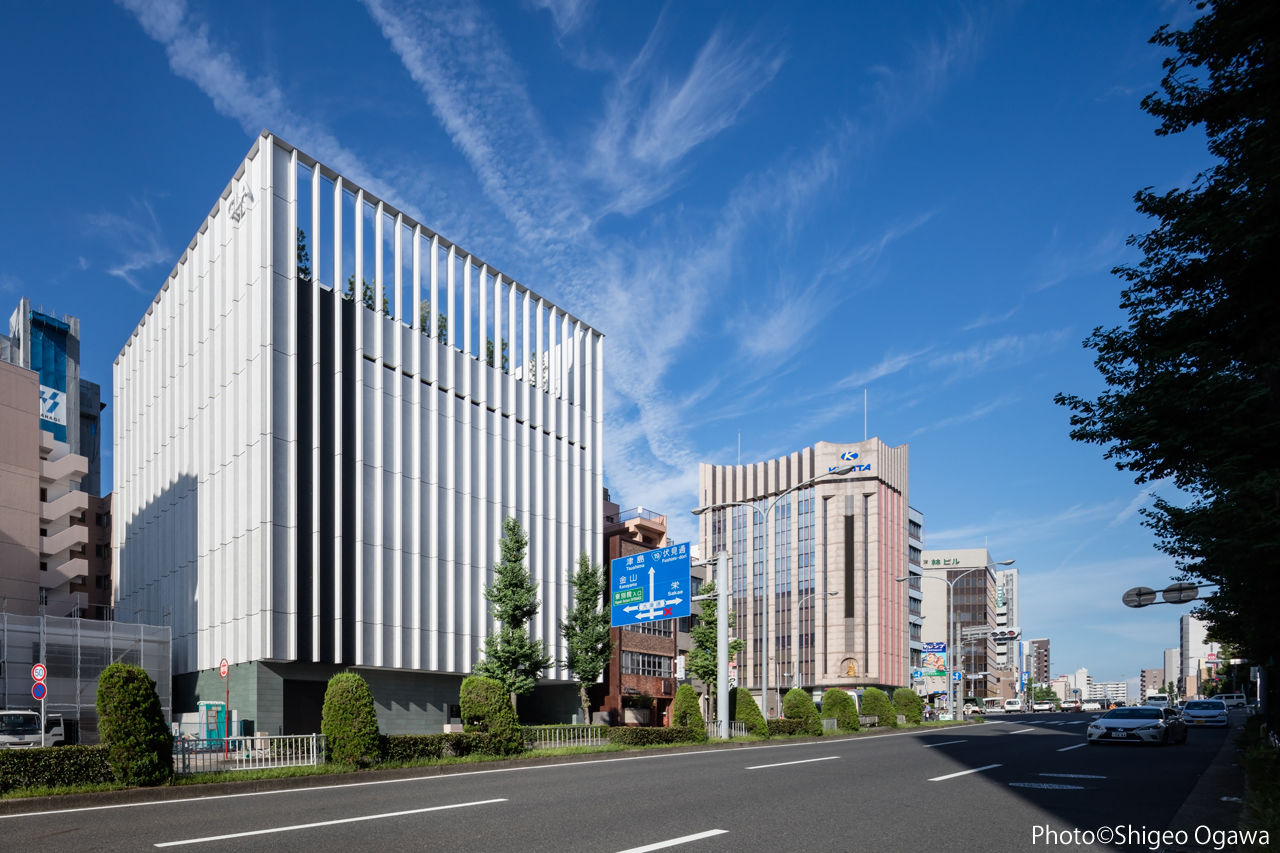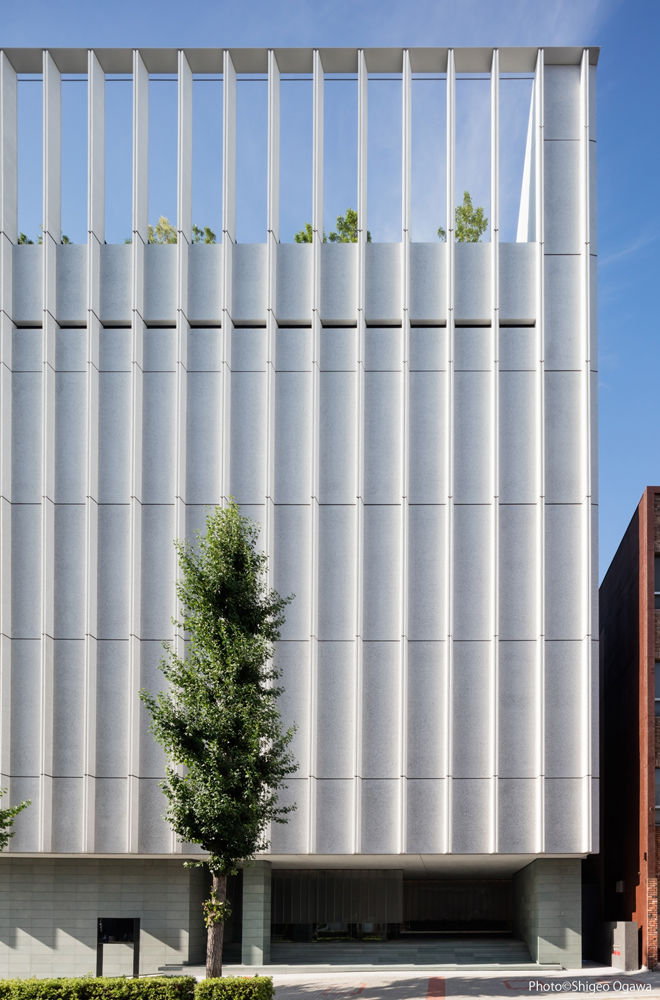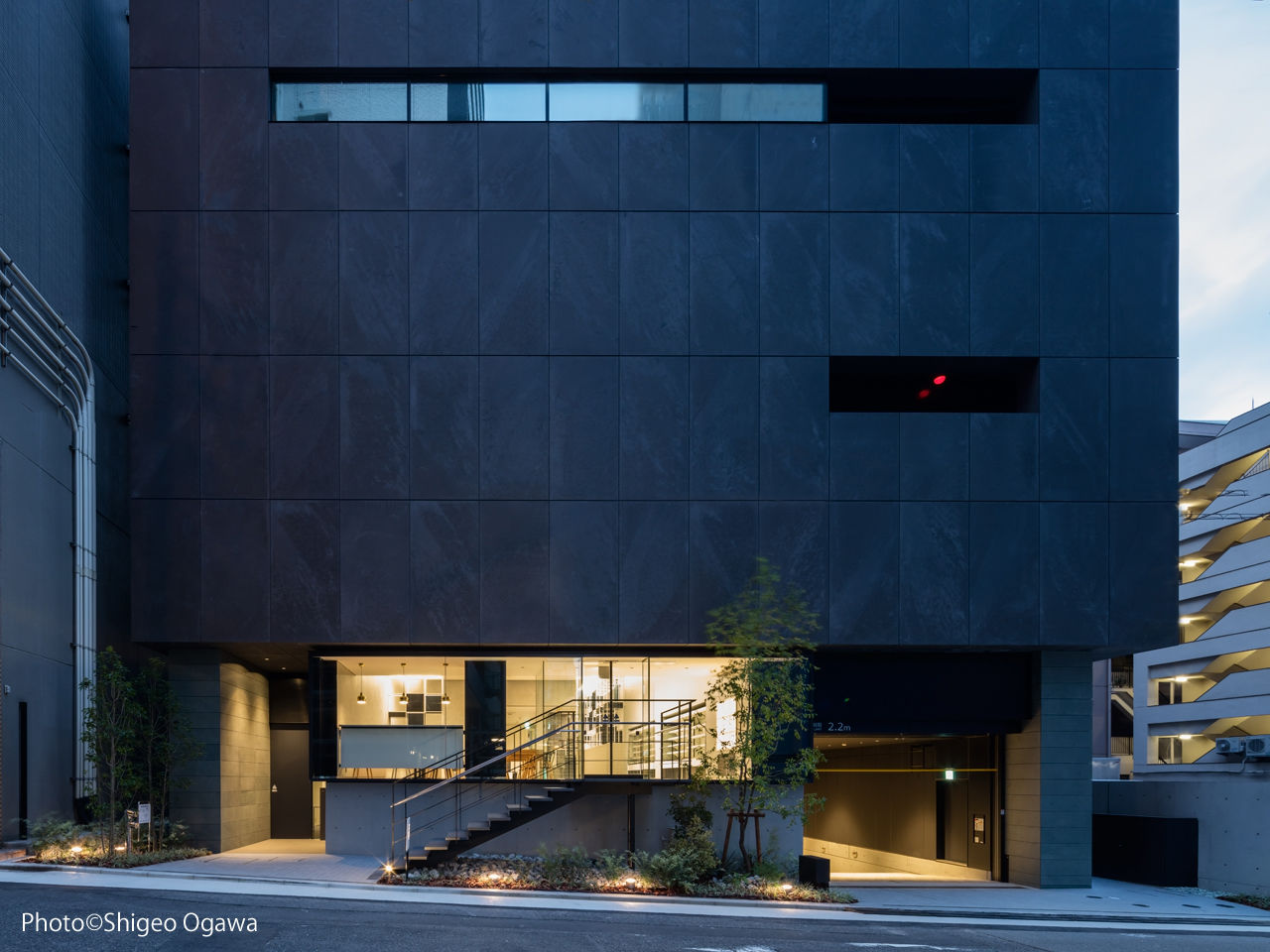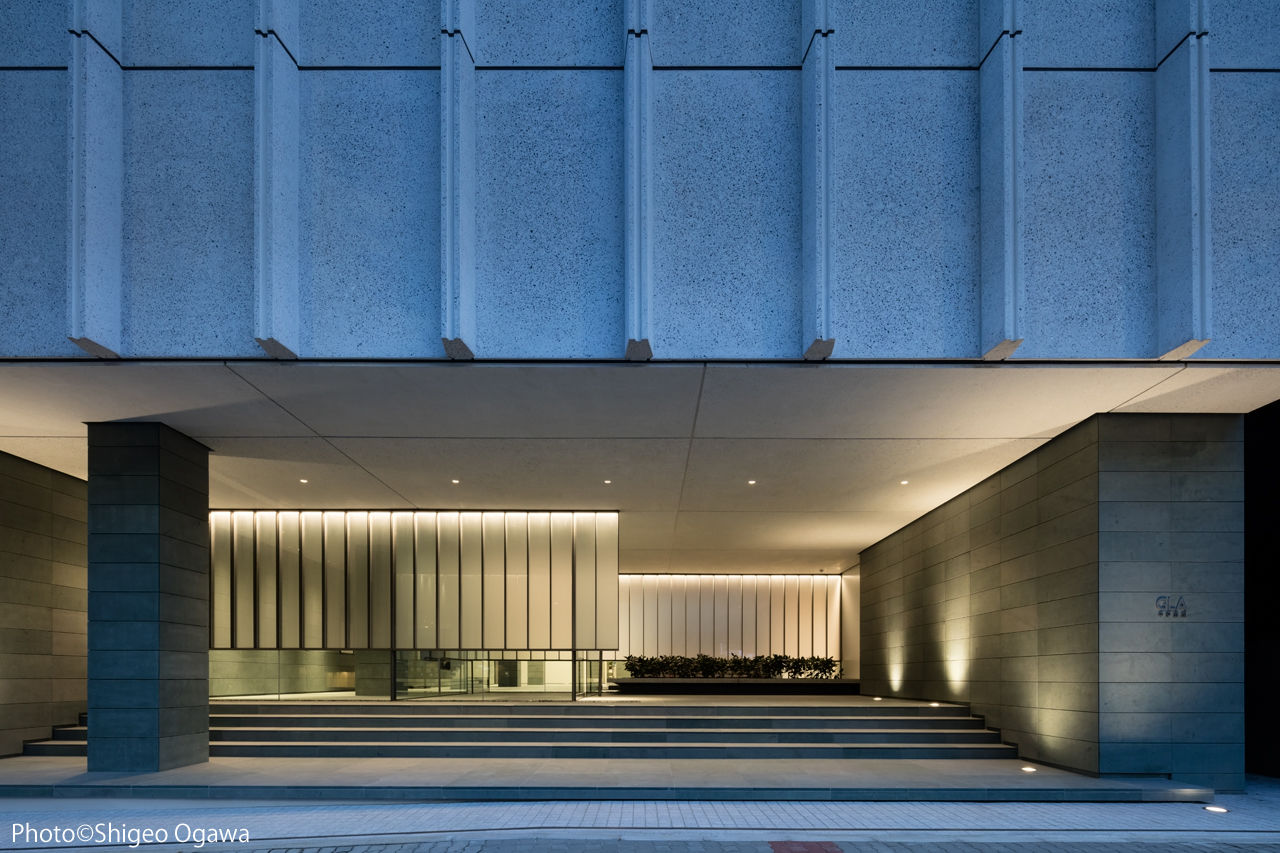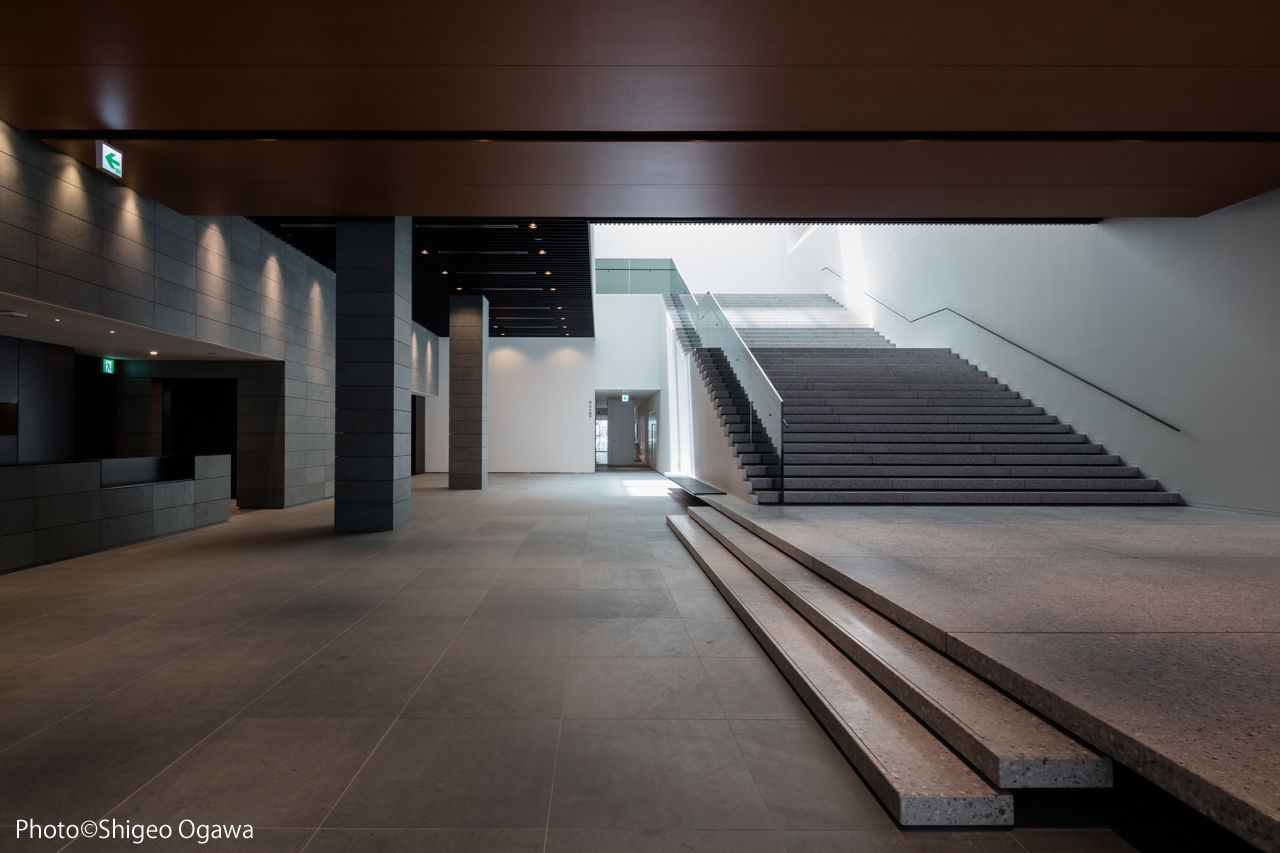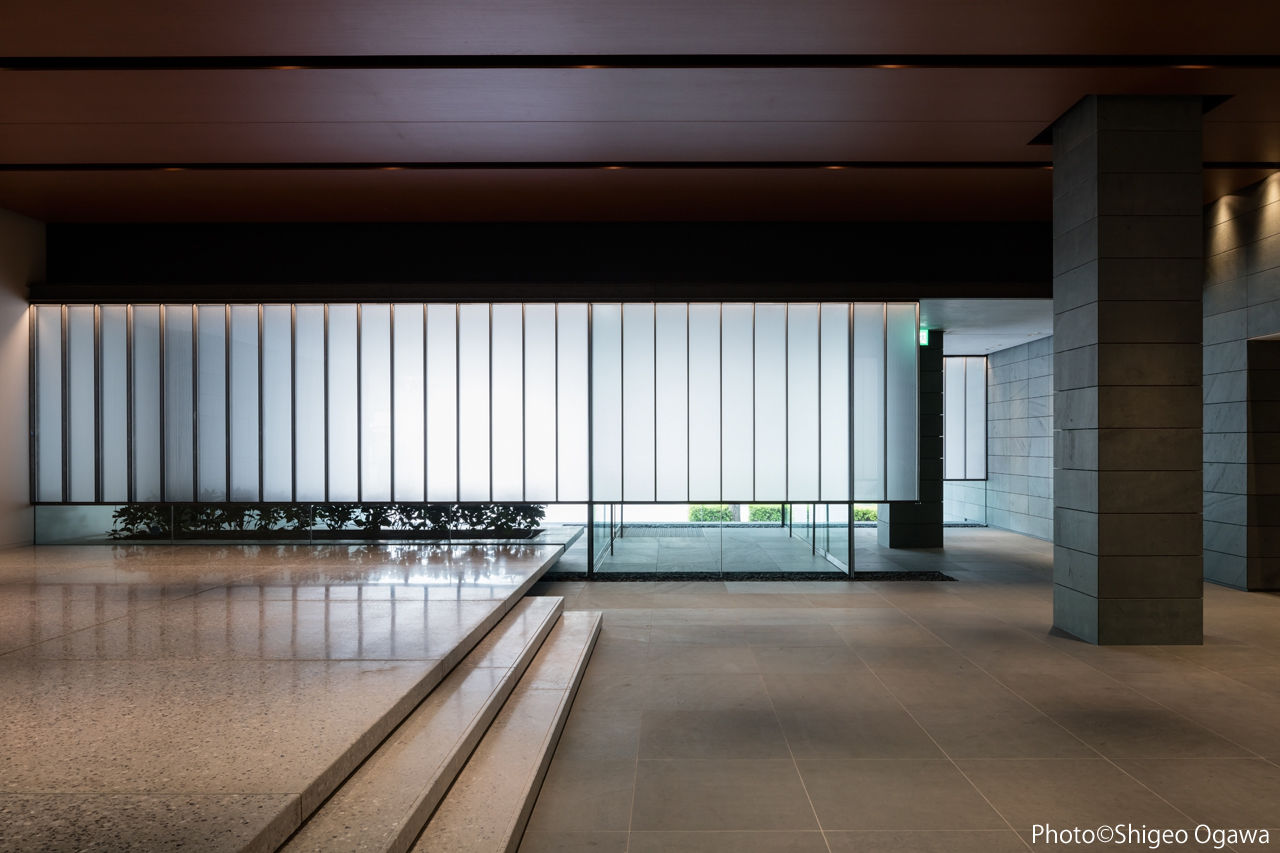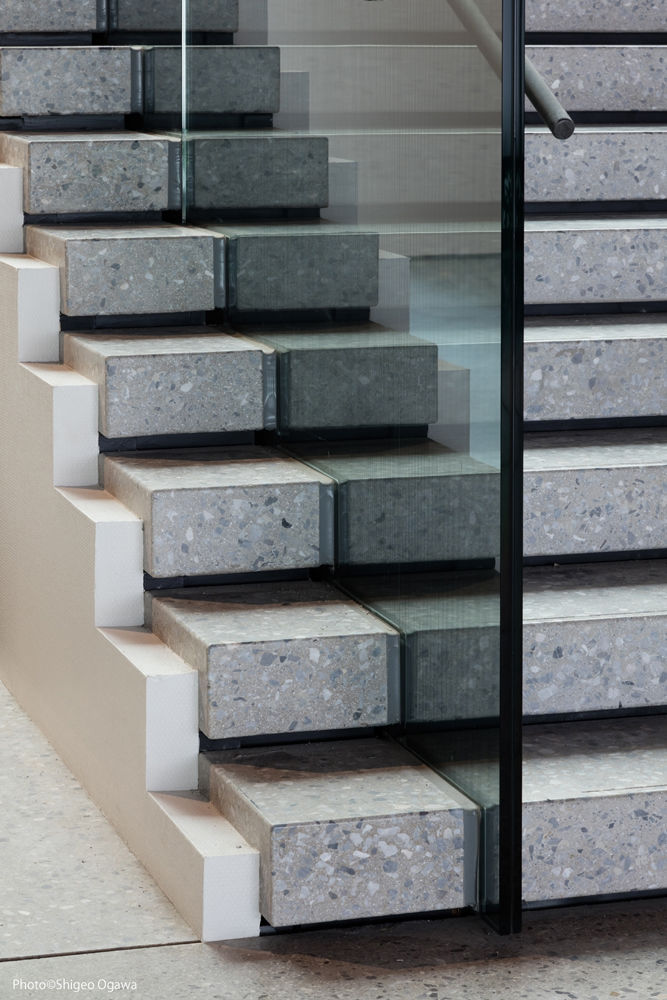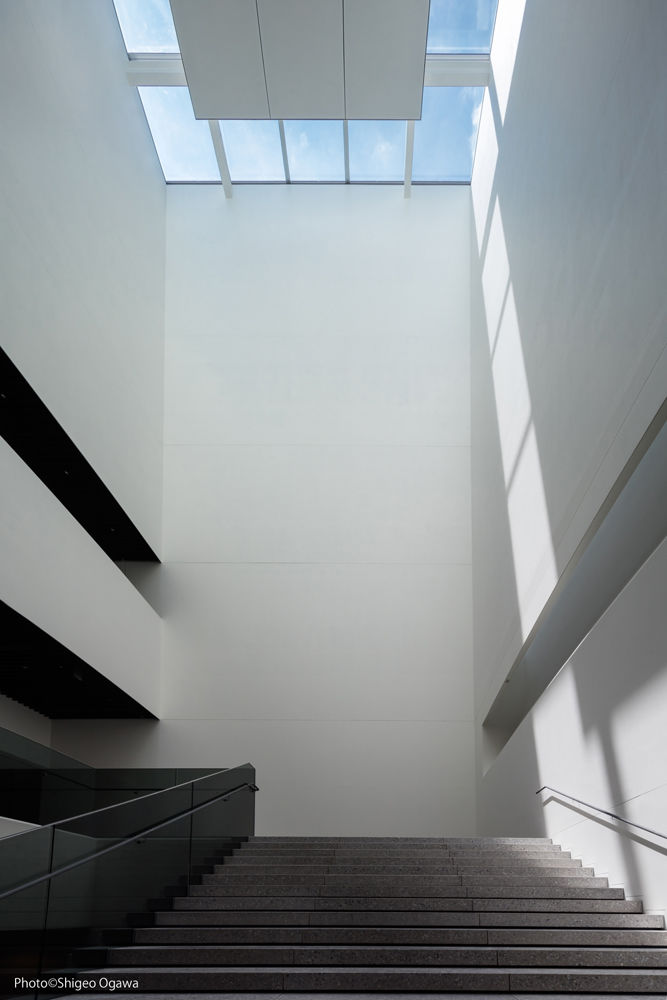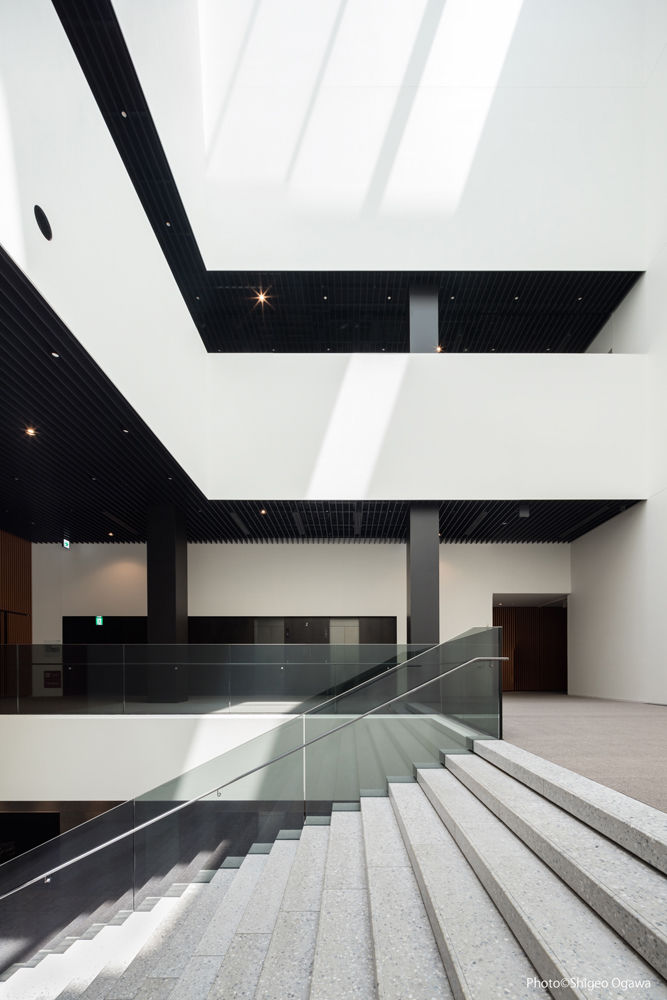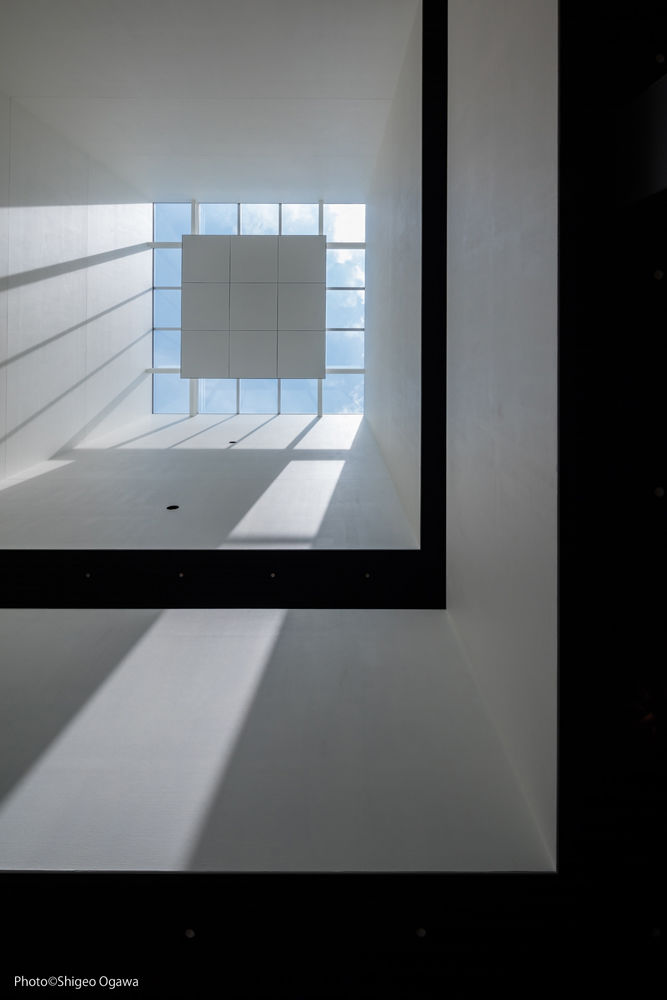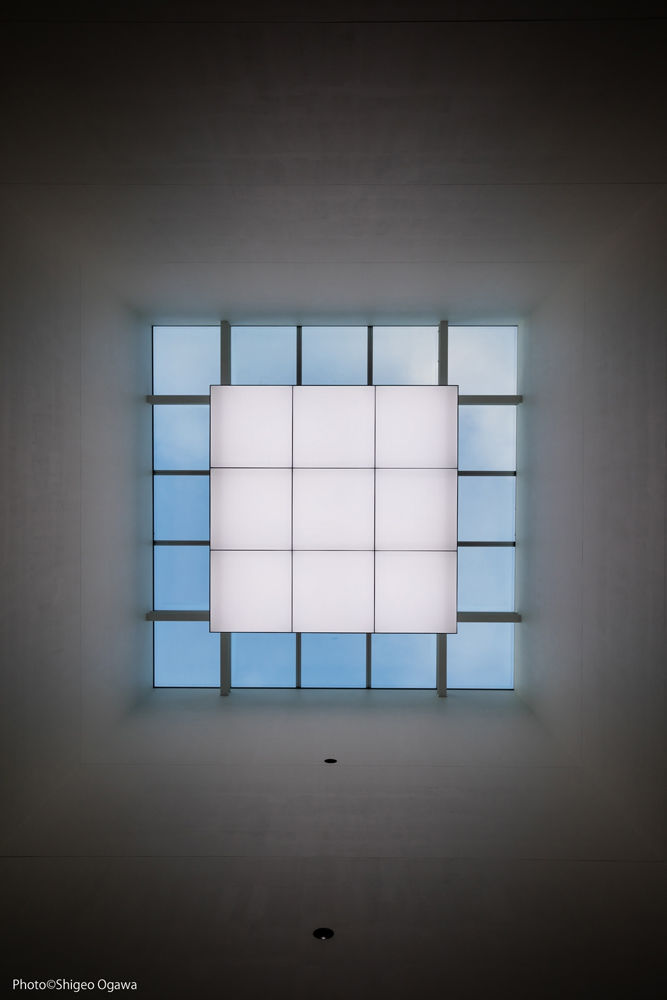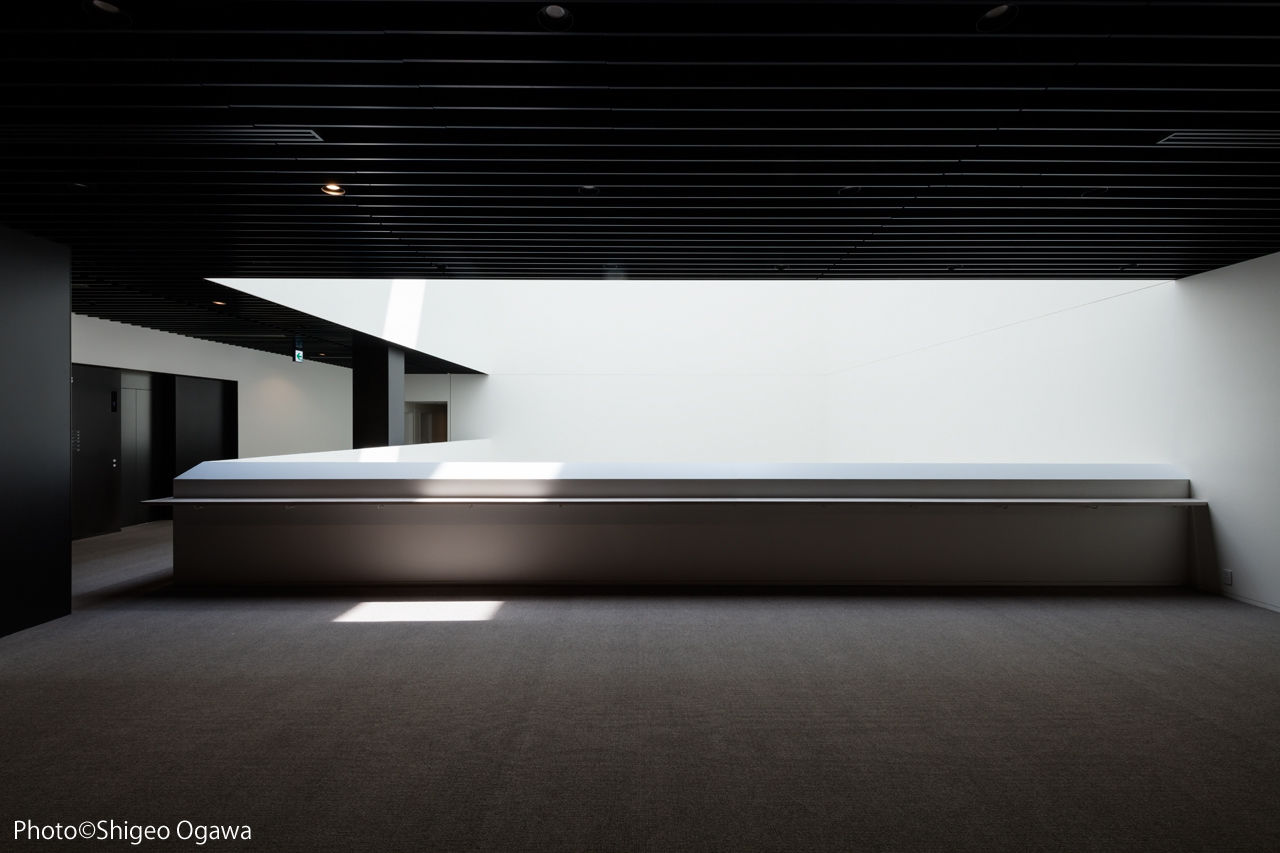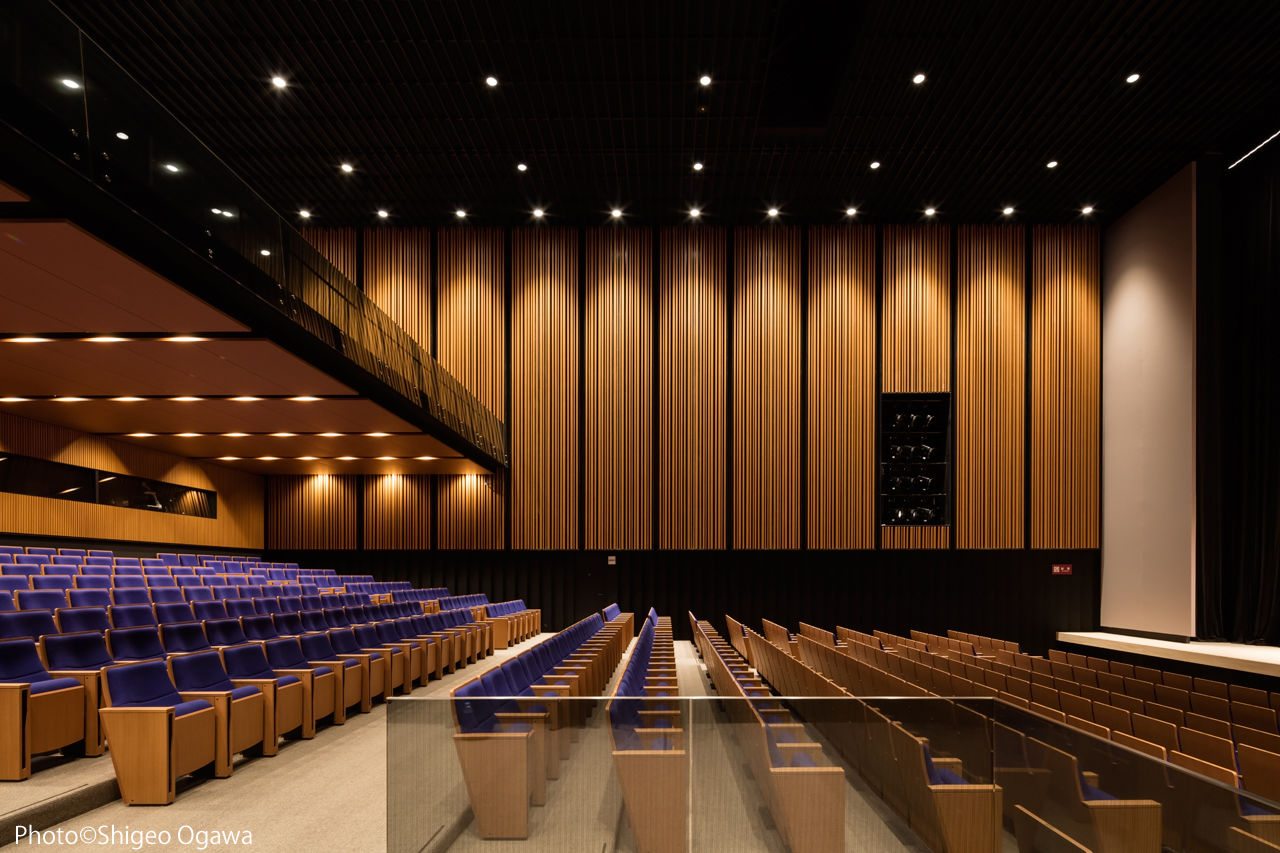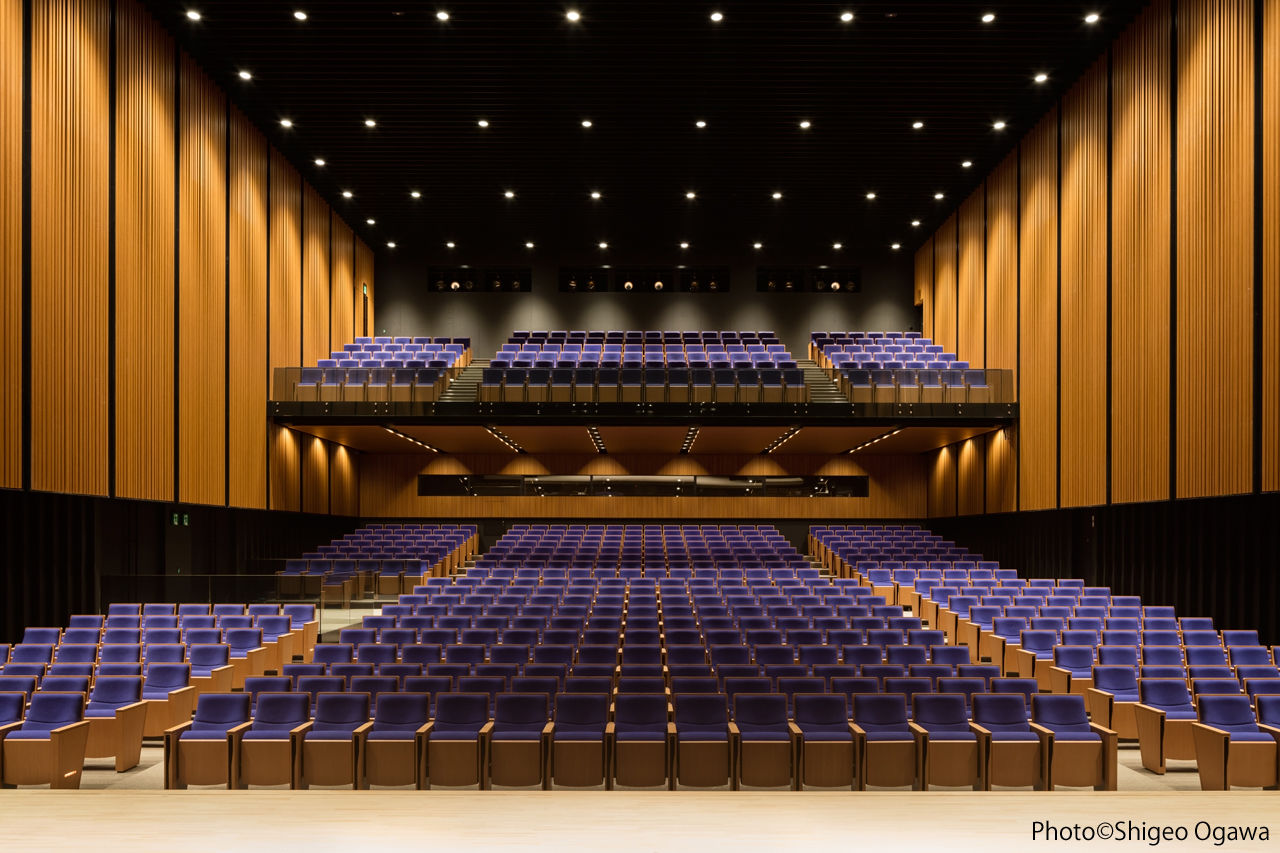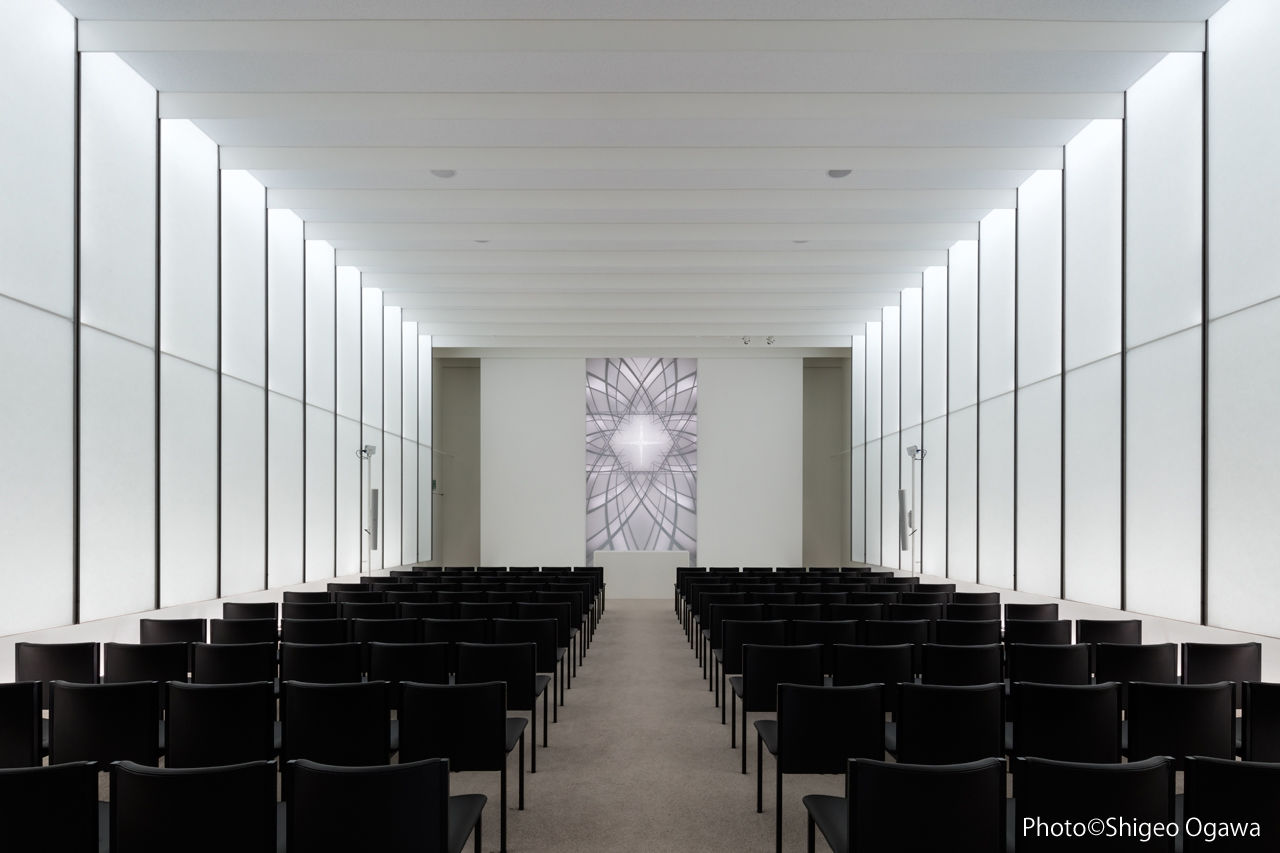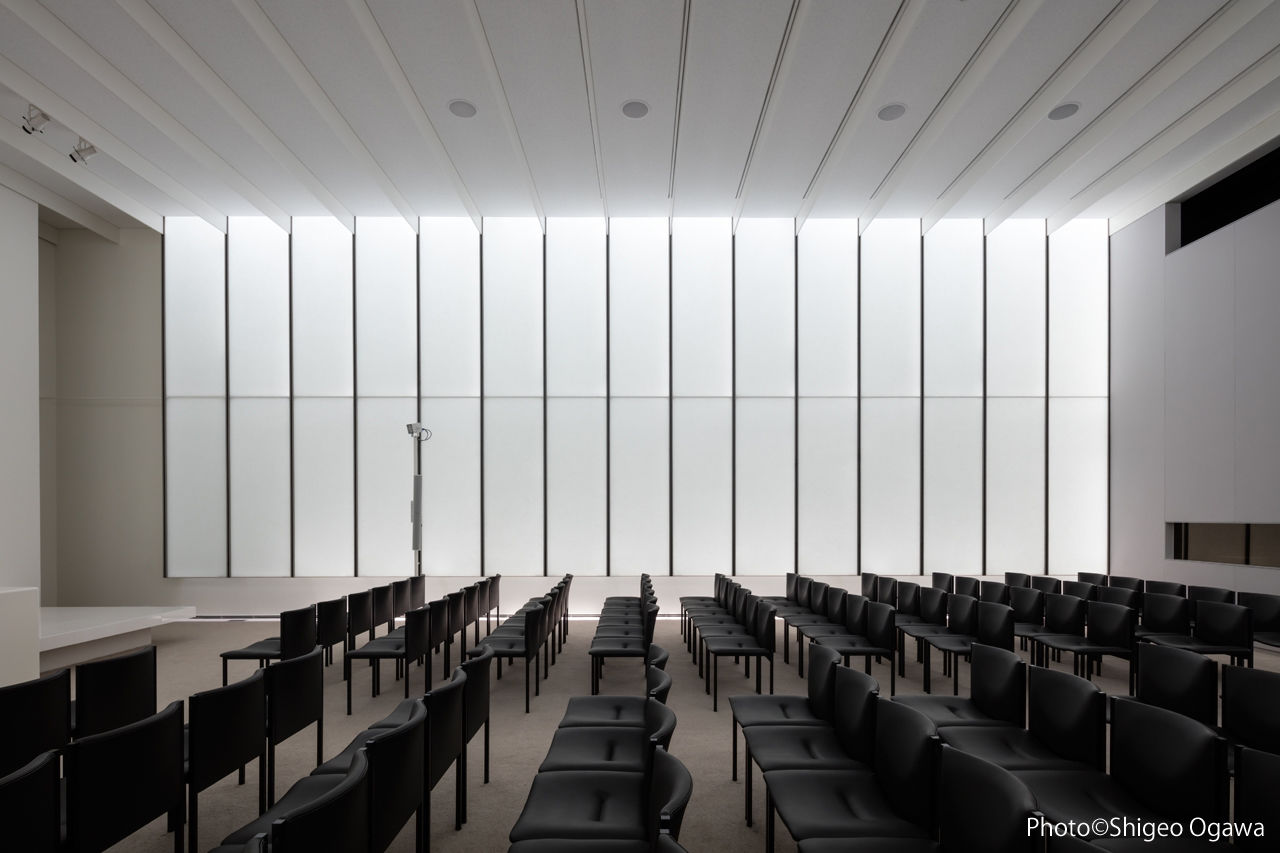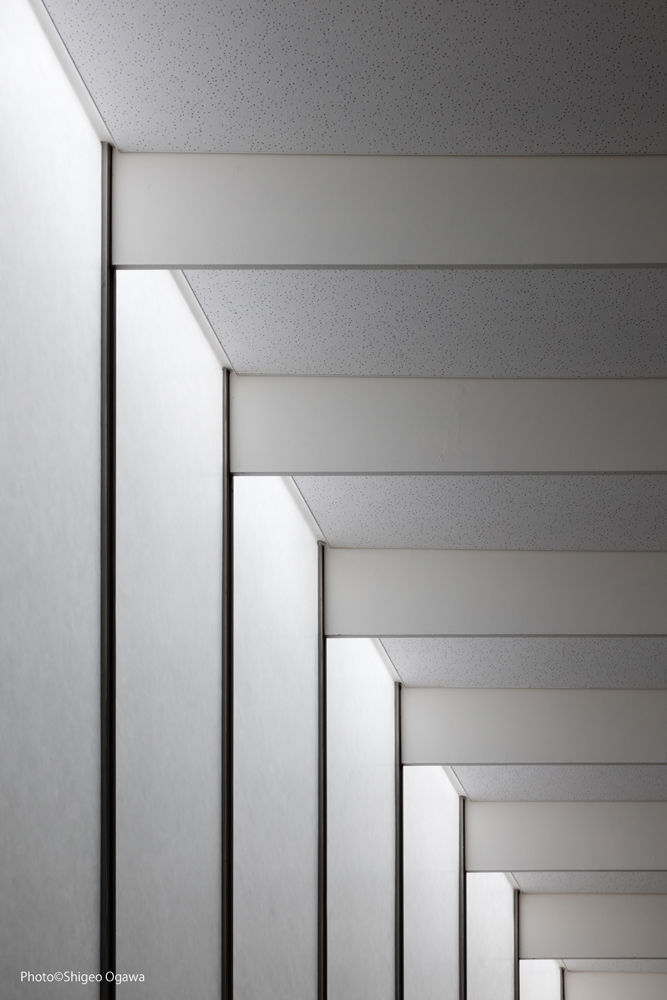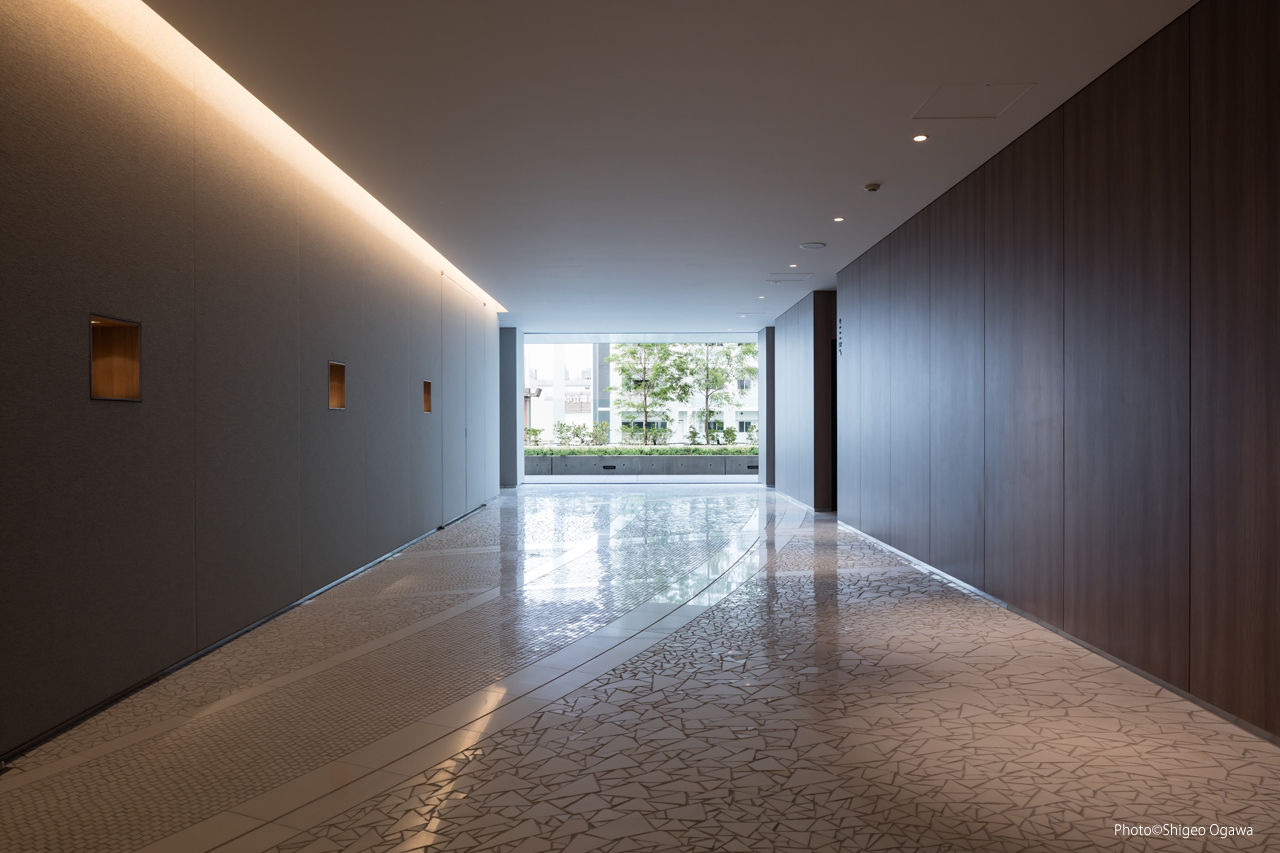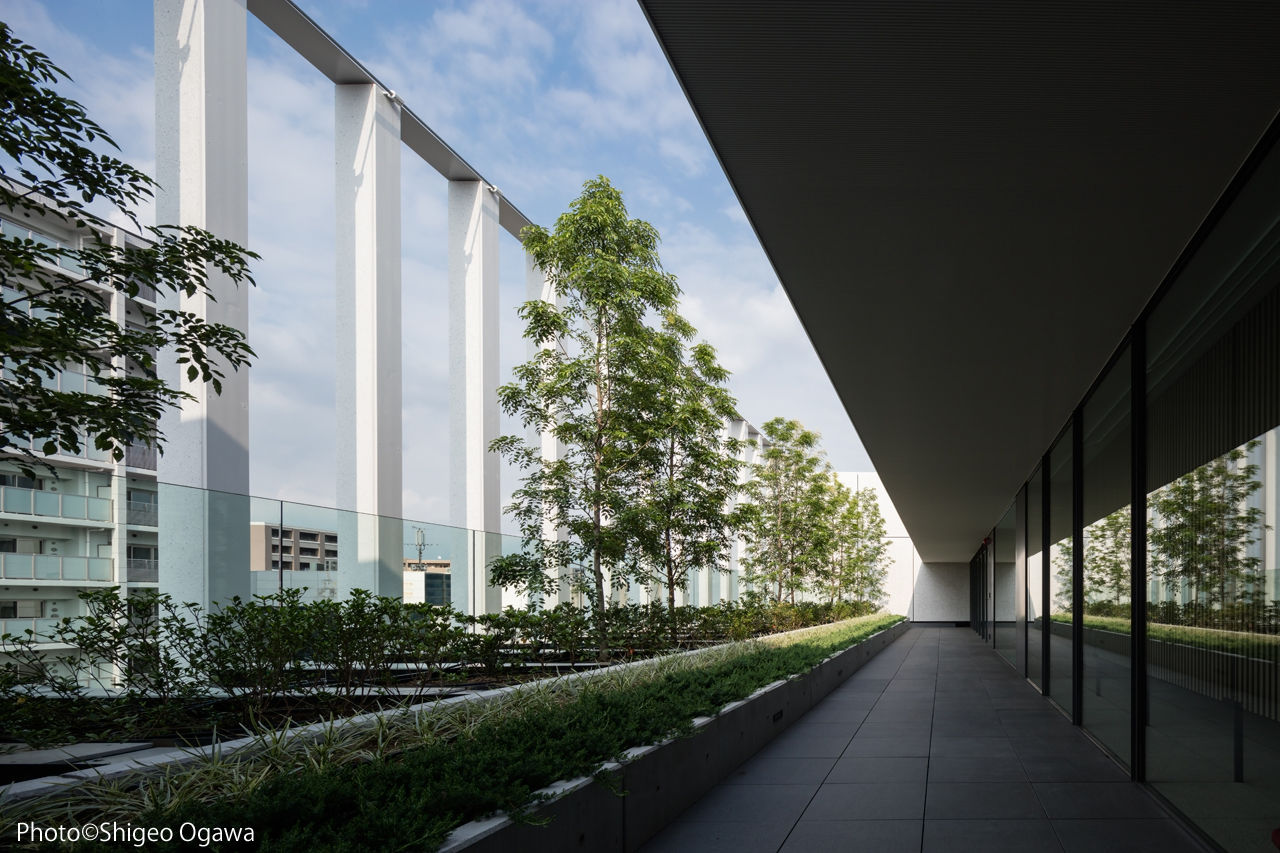 This is a convention hall located in Naka-ku, Nagoya City. It is built on an approximately 1,500 square meter site, on top of the station where two main subway lines cross, and facing two roads: main road on the north side and a neighborhood road on the south. It was required to show "two faces" for this building. The facade on the north side facing the main road is its face as convention hall with a capacity to accommodate over 600seats. On the south side is its face as a commercial building with a café on the ground floor and spaces above for future tenants. So the building was designed with a distinctive difference in the two faces facing north and south.

Since this building has very few openings on the north facade, it was very challenging to design the walls. First, PC panels of polished white concrete was used as the exterior wall material. Then these panels were reinforced with vertical ribs to add a sense of scale and rhythm. At the same time, these ribs serve as a vehicle to show the movement of light and shadow following the sunlight.

For visitors entering from the north side, the most important encounter with this building will be the lead way to the entrance on the second floor and the approach from the second floor, up to the top floor by elevator, to the prayer hall. This is why, the lead way from entrance to the atrium on the second floor was to be extended as much as possible. This was not just to physically create a long distance, but also to make a passage to spiritually transform oneself.

First, visitors will enter inside by meandering through the two floating, semi transparent glass screens. The entrance hall is designed as a space with controlled natural light coming in, thus slightly dim. There and then, the grand staircase appears, connecting to the main area on the second floor. As the visitors climb up the stairs, they are met by all the natural light shining through the skylight, placed at the top of atrium, high on the second floor.

The atrium has the ceiling height reaching over 25 meters and exposed solely to the sky above through the skylight. It presents such a contrast to the relatively low ceiling of the entrance hall on the ground floor, and the lights in this such a bright, light filled space change constantly like a sun dial following the movement of the sun.

from archello