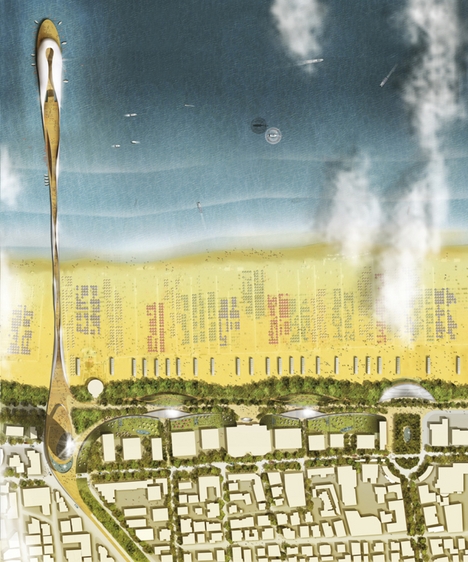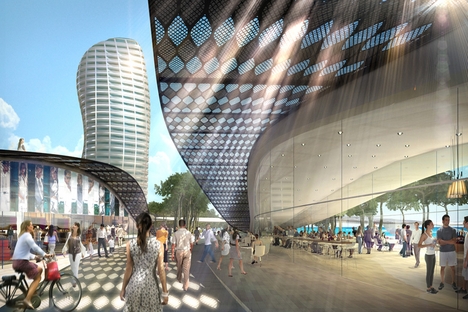 Foster & Partners has revealed designs for its waterfront development in Rimini, Italy
The firm's latest scheme will link the seafront to the urban grain of the town centre using a mix of public spaces, a hotel tower, and a 300m-long pier into the sea.
Fosters' hopes the scheme will draw international tourists to the town all year round. Attractions include a film museum at the base of the hotel dedicated to the works of Oscar-winning film director, Federico Fellini, who was born in Rimini in 1920.
A new linear park will act as a "green spine" through the development linking to the promenade, which will be pedestrianised at certain times.
The scheme will also boast sustainable features such as rainwater collection and photovoltaics.
Senior partner Stefan Behling said: "We are delighted to submit our proposal to reinvigorate the popular resort of Rimini. This is an exciting opportunity to unite the town with its seafront and to regenerate the public realm