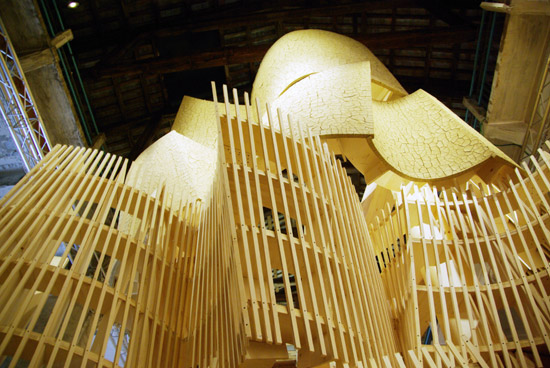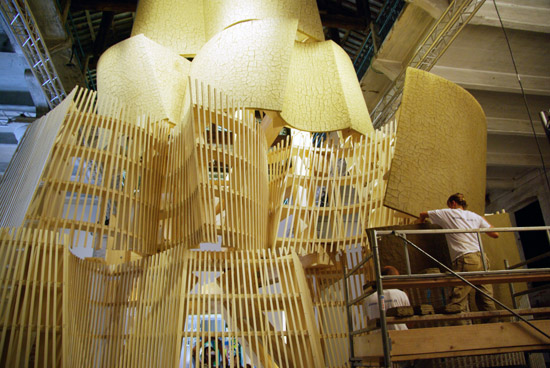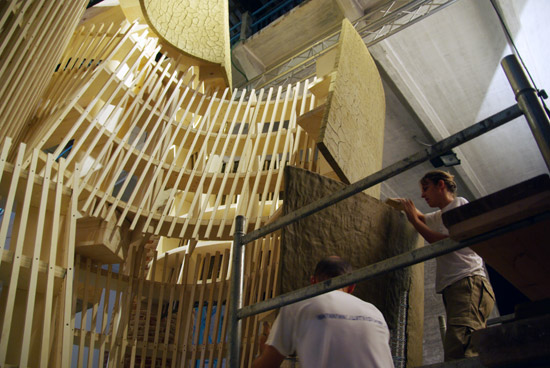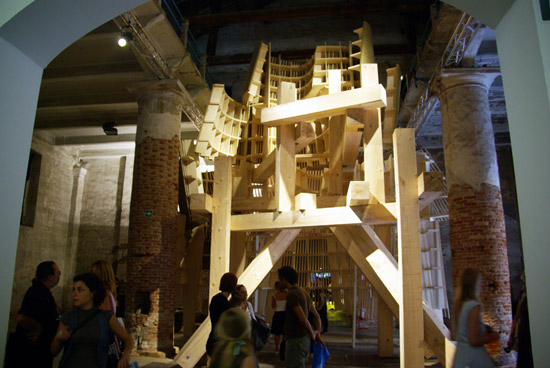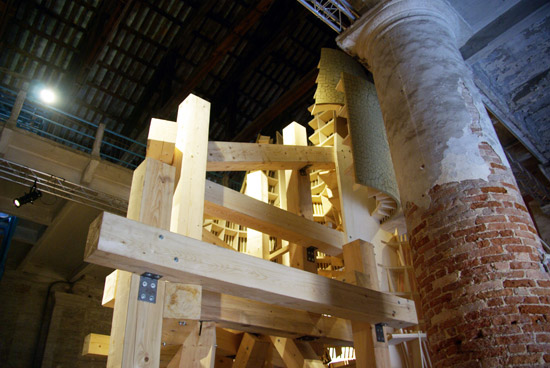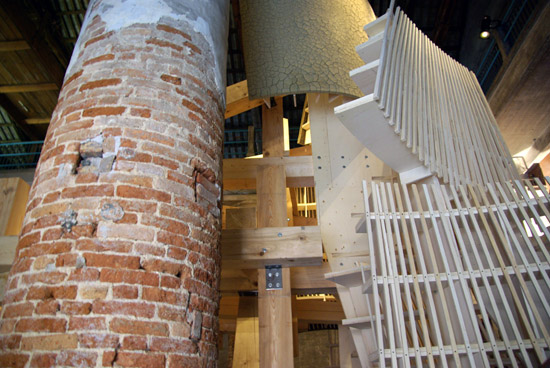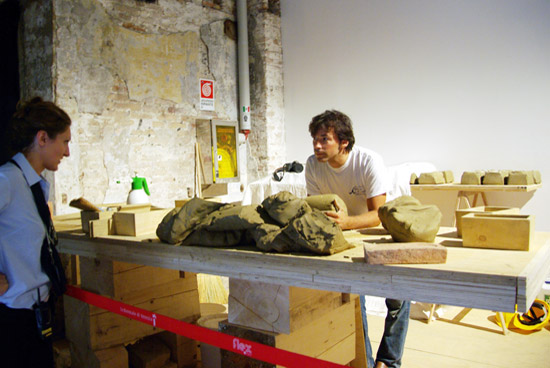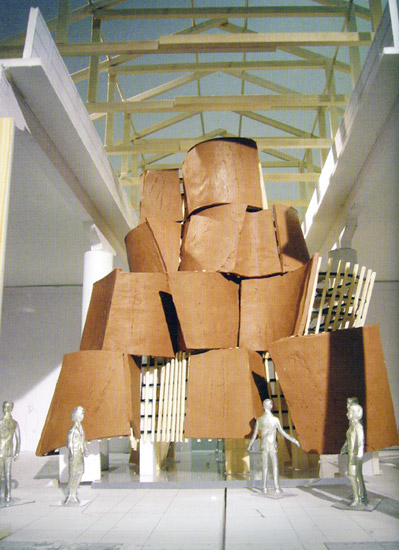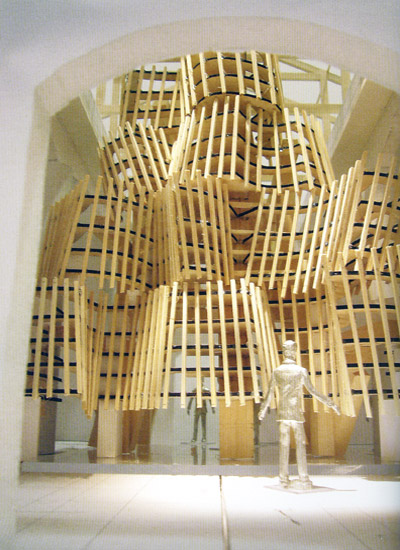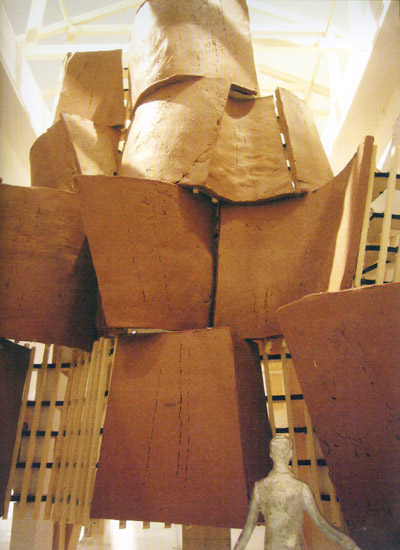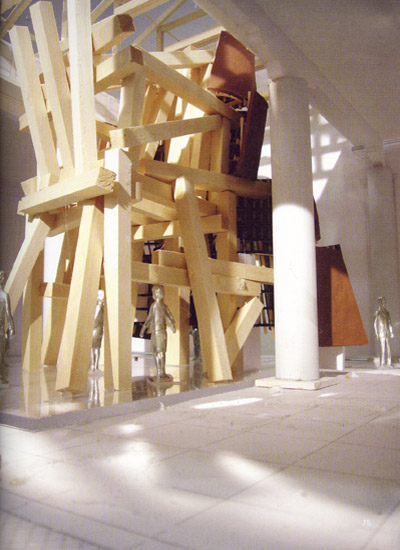 for the 11th annual venice architecture biennale, frank gehry looked to what he considers as one of the most
fundamental design tools, the model. large-scale models have always played an important role in the
realization of an architectural project, giving one a sense of space, construction details, scale and materiality
of the design before it is actually built. for inspiration, gehry looked to the photographs of frédéric auguste
barholdi's studio taken during the construction of the plaster and wood molds for the statue of liberty and
wanted to create a work in progress.
for the installation titled 'ungapatchket', gehry selected a hotel project which the firm is currently designing in
moscow for russian senator sergei gordeev. the façade of the model is 1/25 of the building's actual size.
its construction is done through the application of clay to a supporting egg-crate frame which expresses the
geometric forms of the hotel's façade. built from 30cm x 30cm timbers, the framework is displayed within the
space of the arsenale. during the course of the biennale, clay will be applied to the structure, giving visitors
the opportunity to view the work in progress.
frank gehry is this year's recipient of the golden lion for lifetime achievement. known for pushing the boundaries
of the 'box' he was awarded for his experimental art and architecture practices.