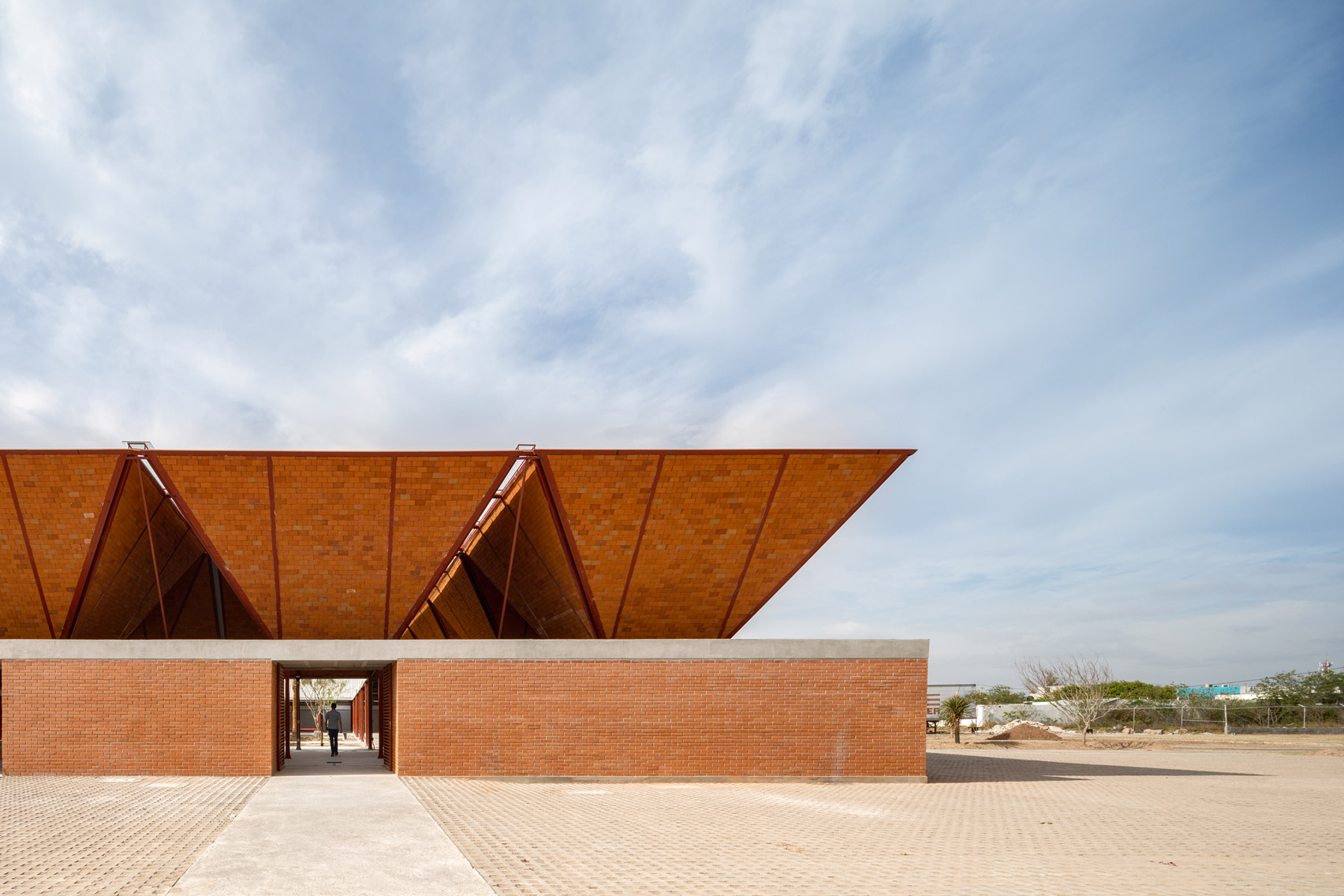 인상적인 장면을 연출하는 시장건물은 모양새는 로컬 기후에 순응하기 위한 패시브 디자인의 일환입니다.
붉은색 벽돌을 기단부로 거꾸로 연속된 삼각형은 시장 내부로 채광을 유도시키는 동시에 고여 있는 공기를 환기시키는 순환장치로 사용됩니다.
무엇보다 로컬재료와 적절한 비용으로 건축물의 디자인을 표현합니다.
Trapezoidal "umbrellas" form roof of Matamoros Market by Colectivo C733

A group of designers known as Colectivo C733 has completed a brick shopping centre in northern Mexico topped with roof volumes that bring in daylight and allow hot air to escape.
Matamoros Market takes its name from the city where it is located –Matamoros, in the northeastern state of Tamaulipas – where it is set in a residential area on the outskirts.
The shopping centre was conceived for a competition calling for prototypes for public facilities in the country's vulnerable areas.
Mexico City's Colectivo C733 created a design that is intended to be durable, flexible and partly prefabricated. The collective consists of Gabriela Carrillo, Carlos Facio, Eric Valdez, Israel Espín and José Amozurrutia.
While envisioning their proposal, the designers were influenced by a historic market in their local city.

Architect: Colectivo c733 (Gabriela Carrillo, Carlos Facio, Eric Valdez, Israel Espín and José Amozurrutia); Faculty of Architecture UNAM
Collaborators: Rosendo Covarrubias, Misael Romero, Pedro Domingues
Client: SEDATU
Structural engineer: Gabinete de Ingeniería de Estructuras Especiales
Plumbing engineer: Enrique Zenón
Landscape architecture: Hugo Sánchez Paisaje
Graphic design: Latente
Model: Temas MX
Renderings: Paul Espinoza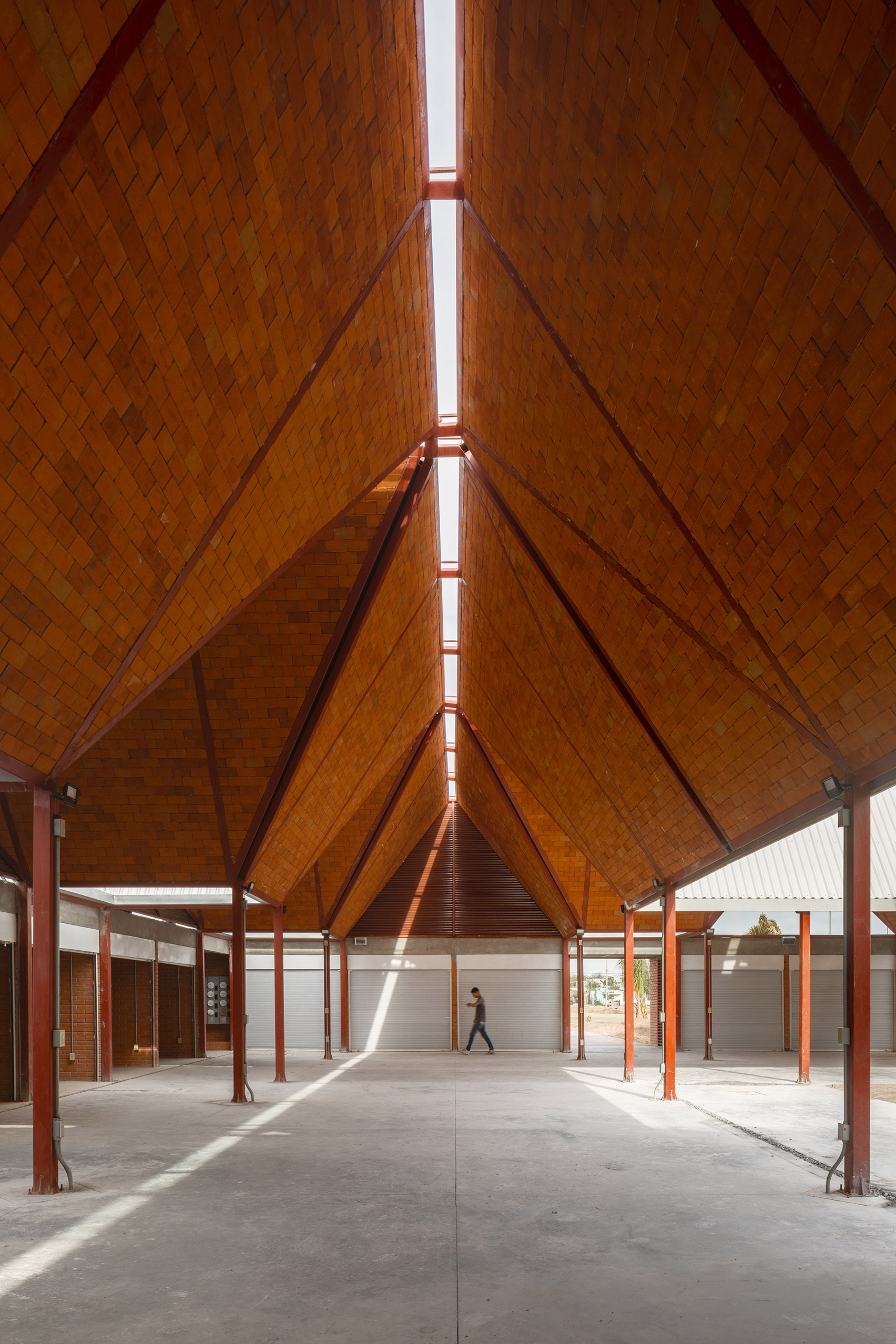 "Designed in the manner of a plaza including a garden, the project recalls the old market of Mexico City, El Parián, built in 1688 where the Zócalo square now is," said the studio.

Rectangular in plan, Matamoros Market consists of corridors and rows of stalls organised around a central courtyard. The building is set back from the street to make way for gardens and outdoor gathering space.

The perimeter wall is made of red brick, which helps protect the interior from solar heat gain an important consideration given that temperatures in Matamoros can exceed 100 degrees Fahrenheit (38 degree Celsius) in the summer.

"This brick skin is reinforced by transversal walls that separate stands and generate doorways into the main hall of the project," the team said.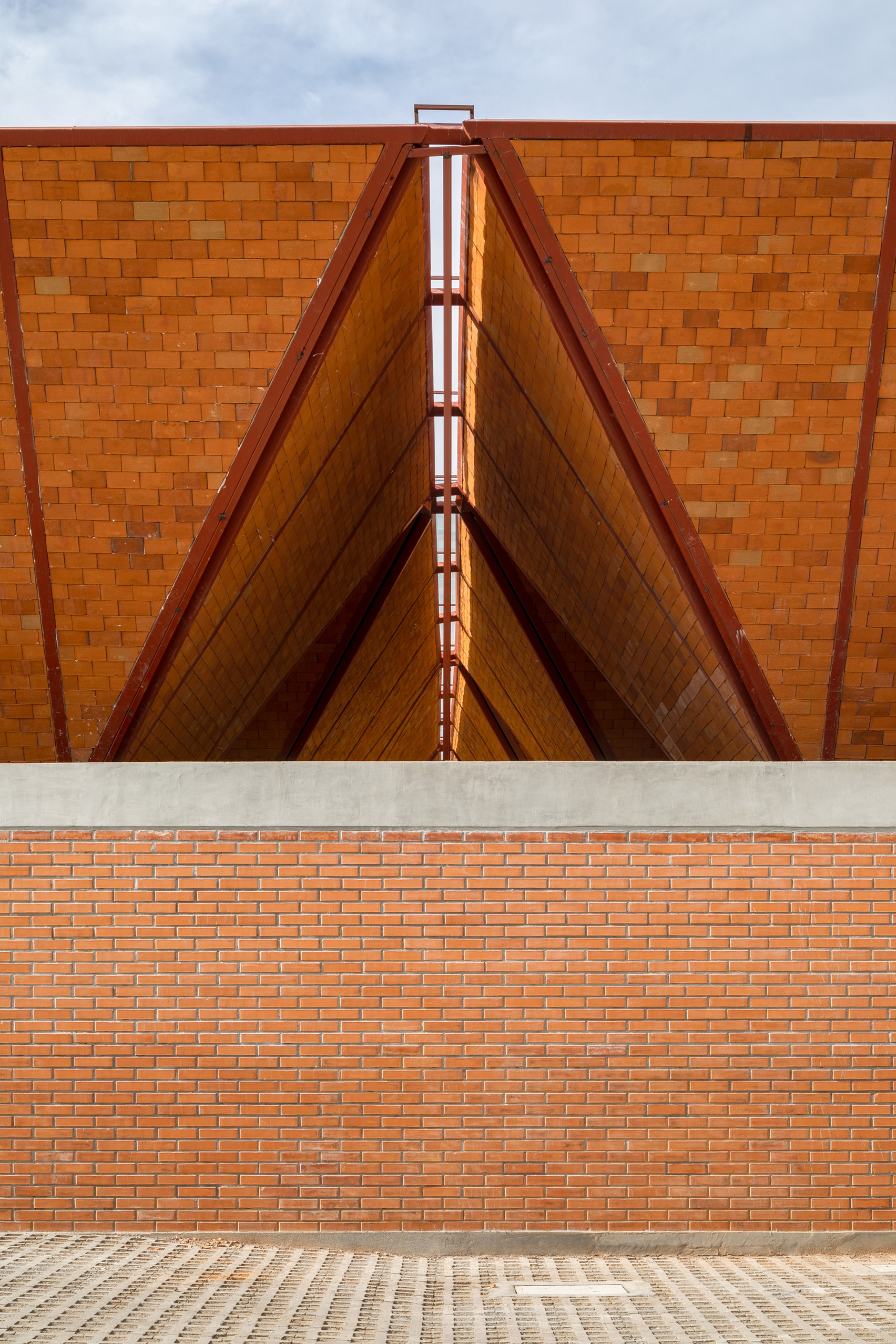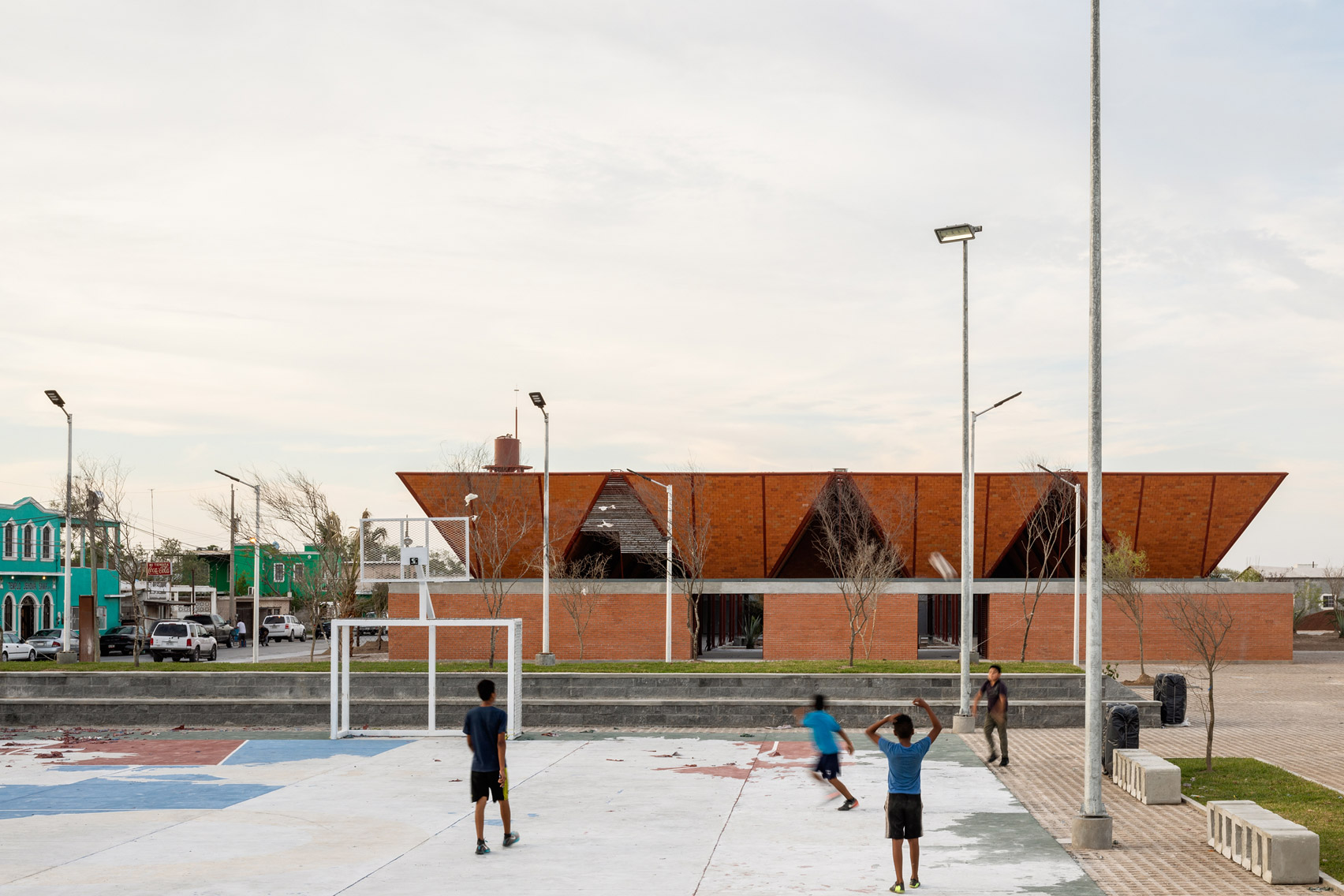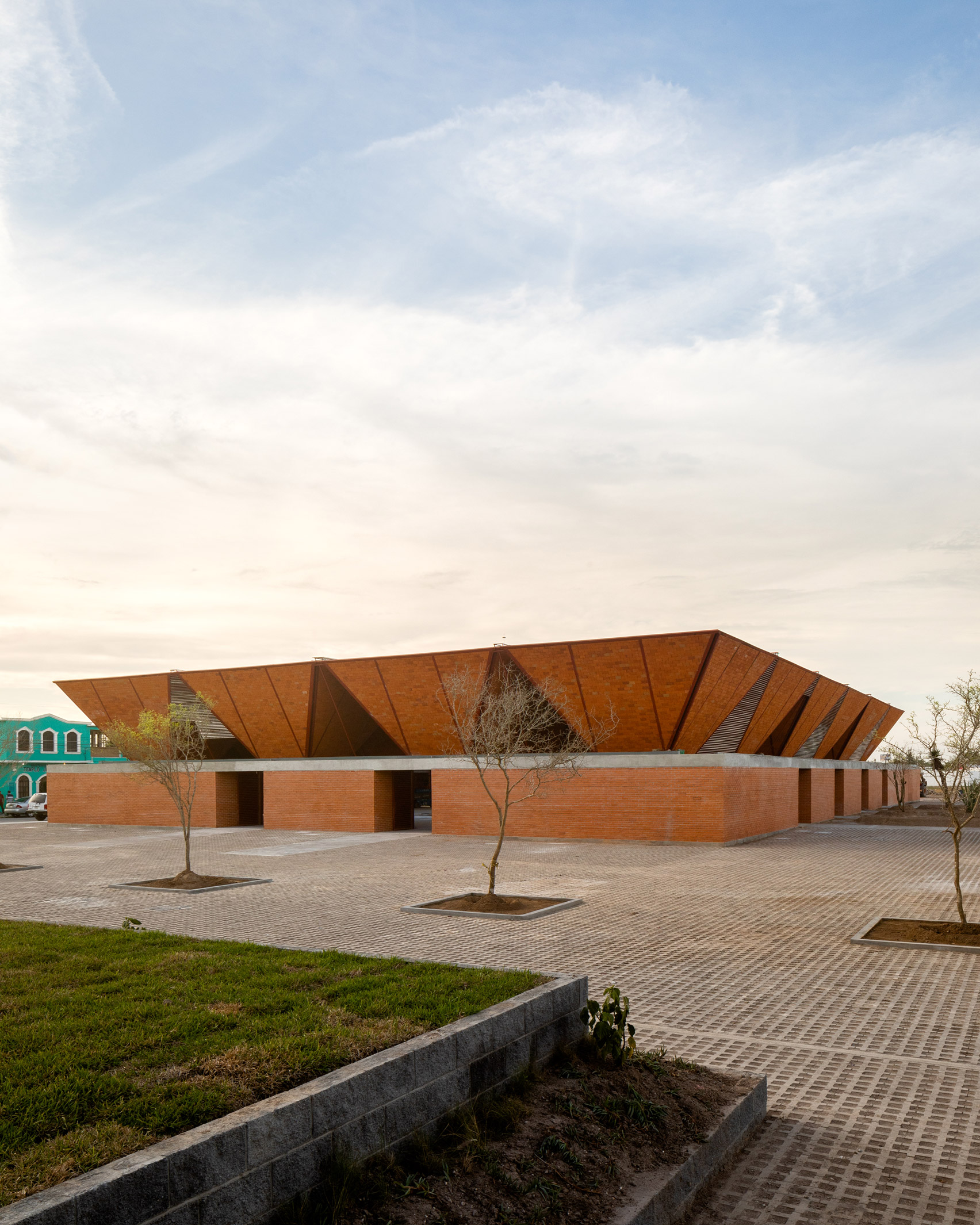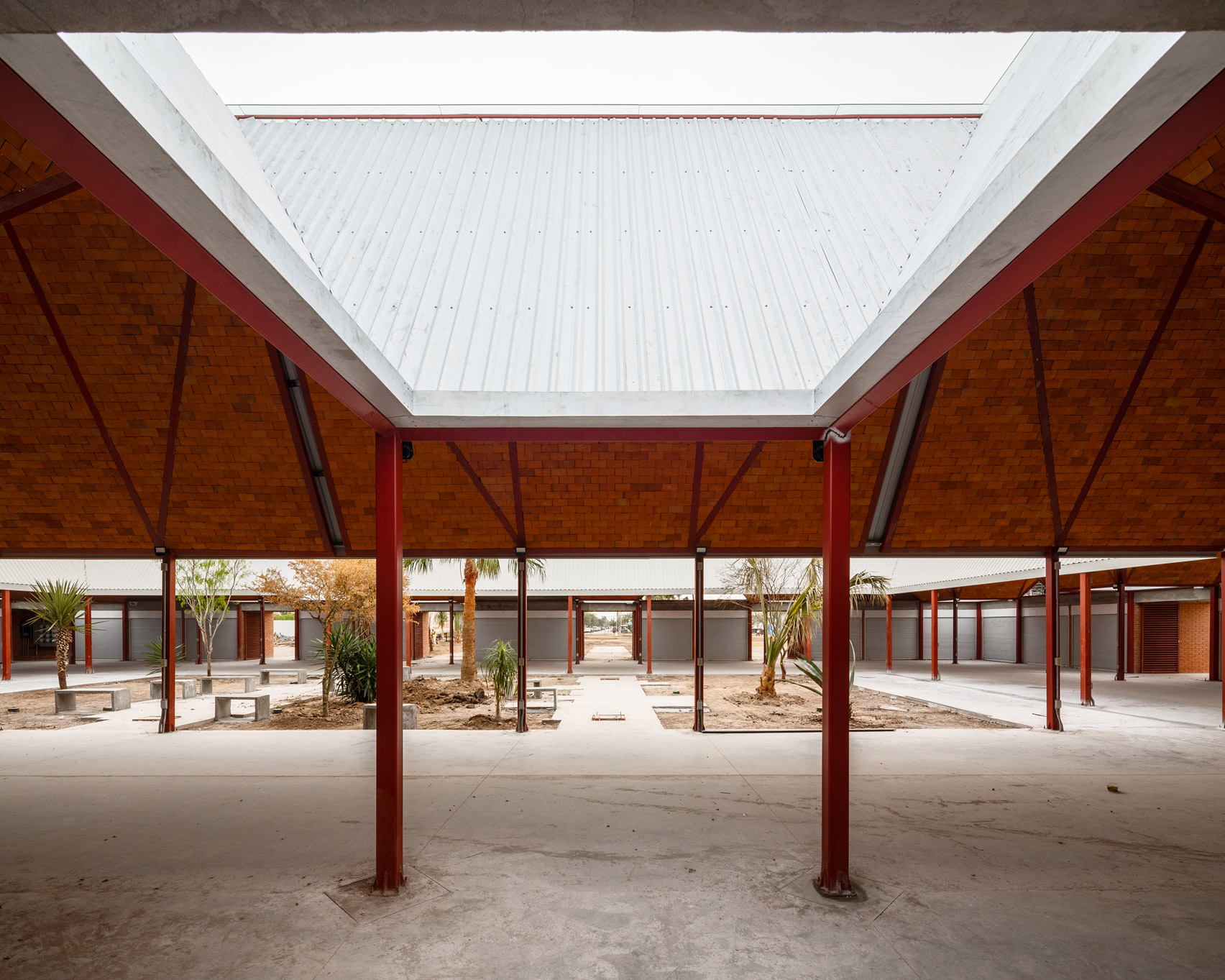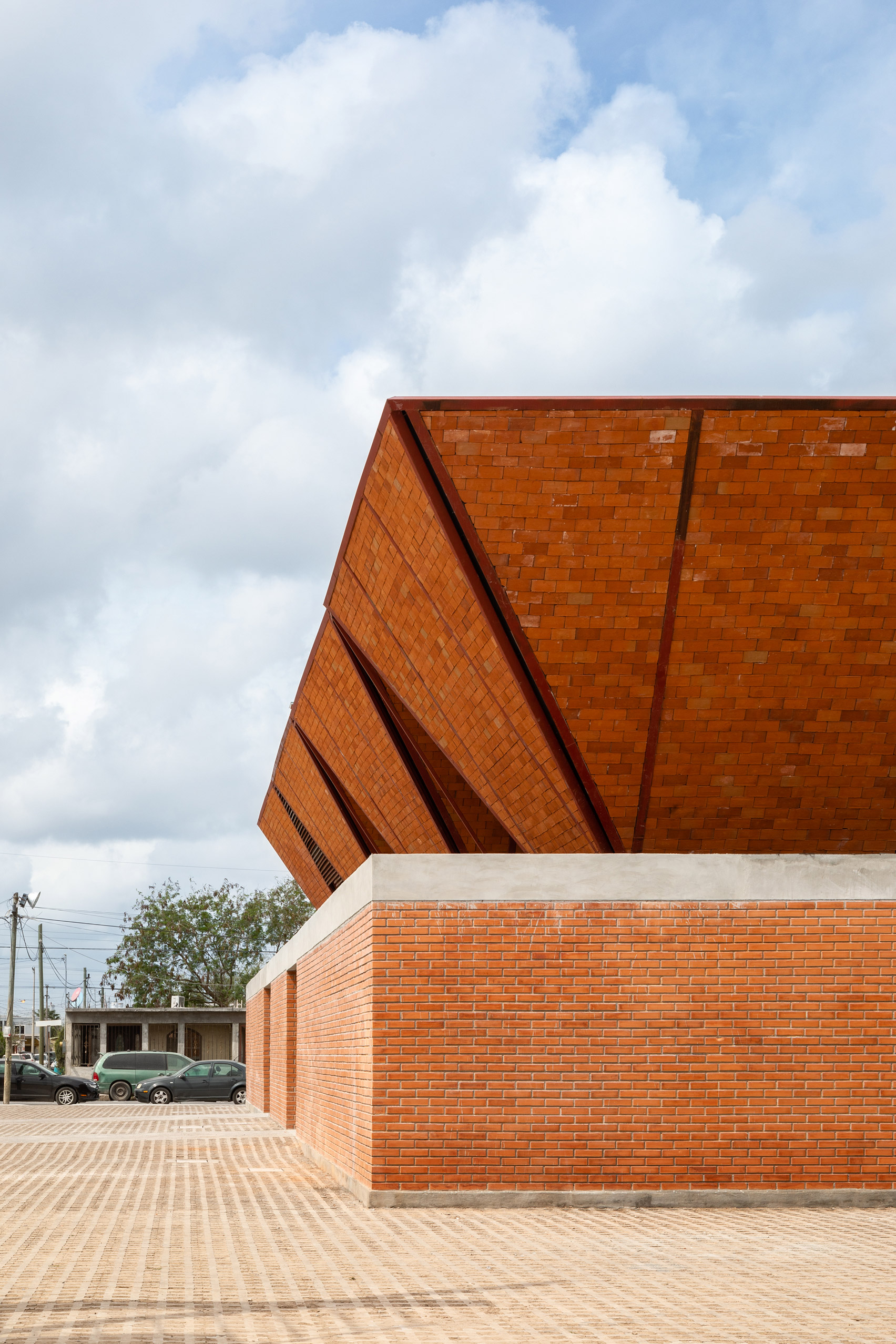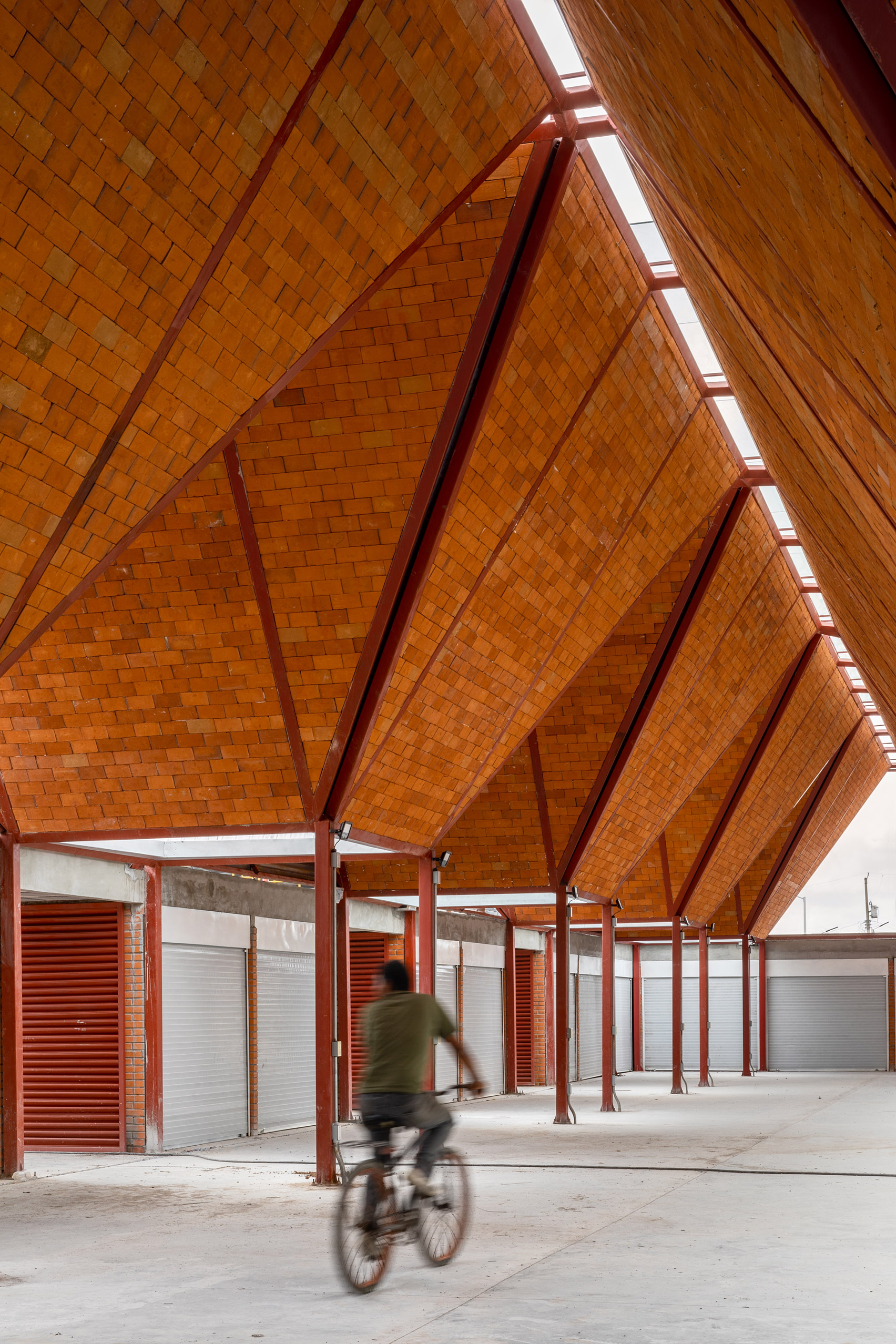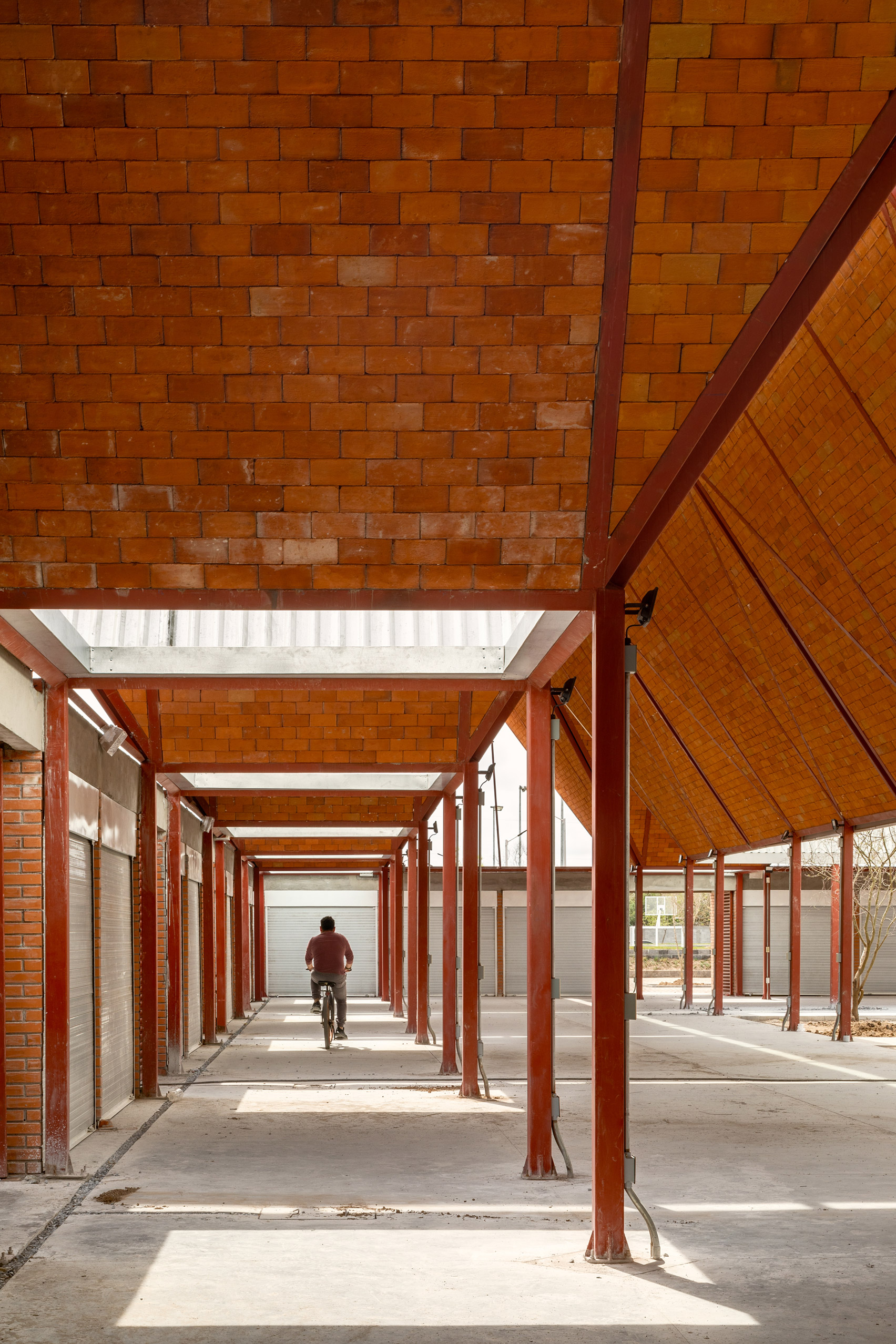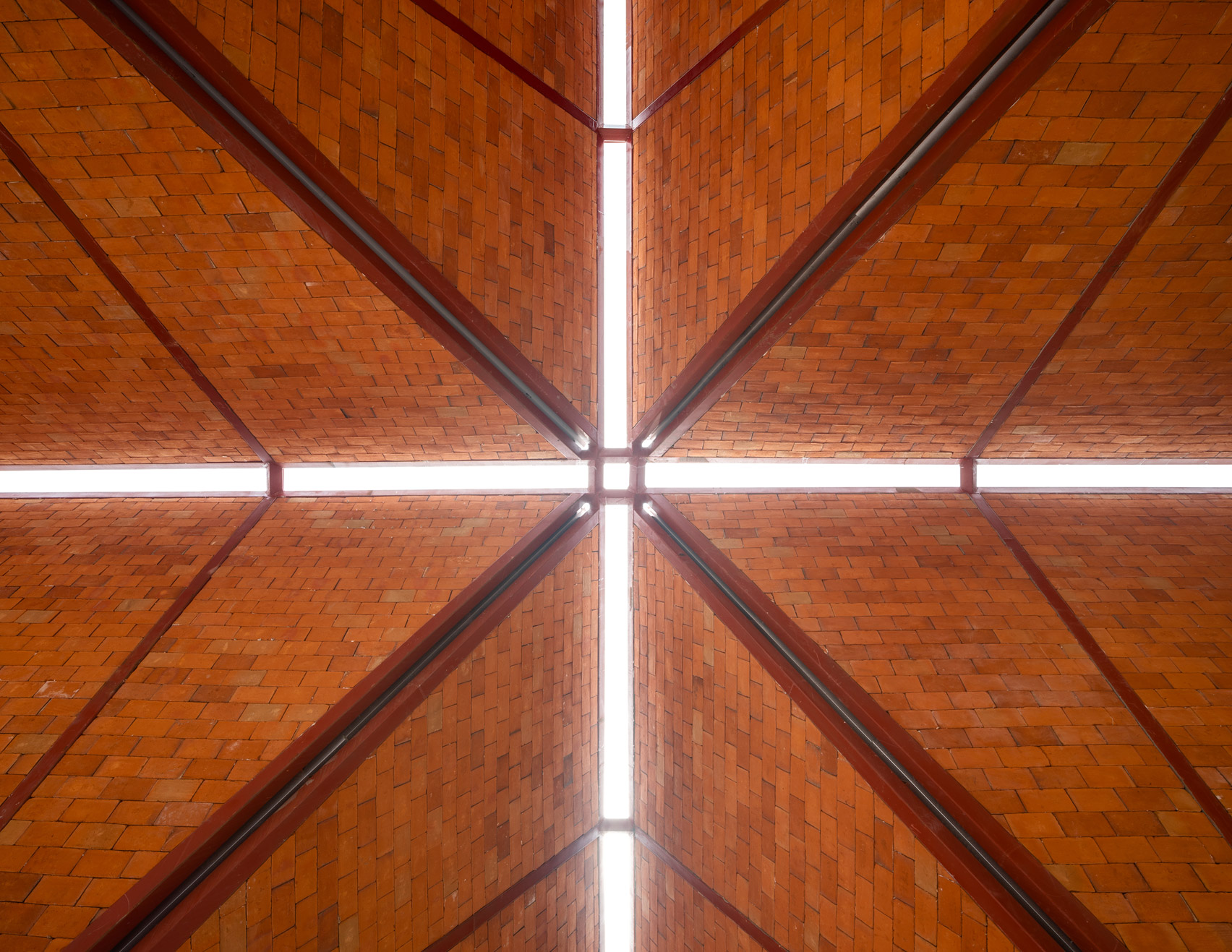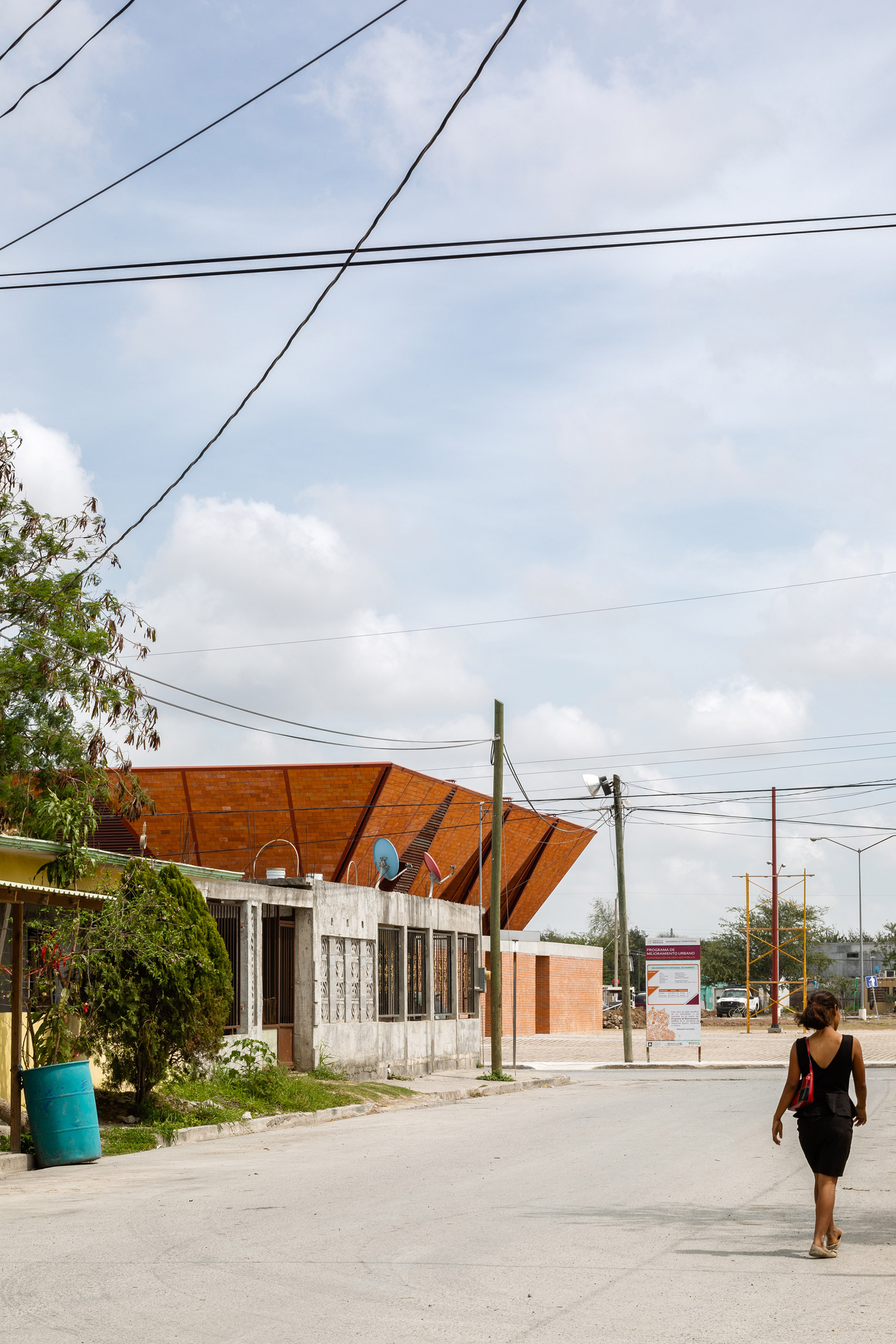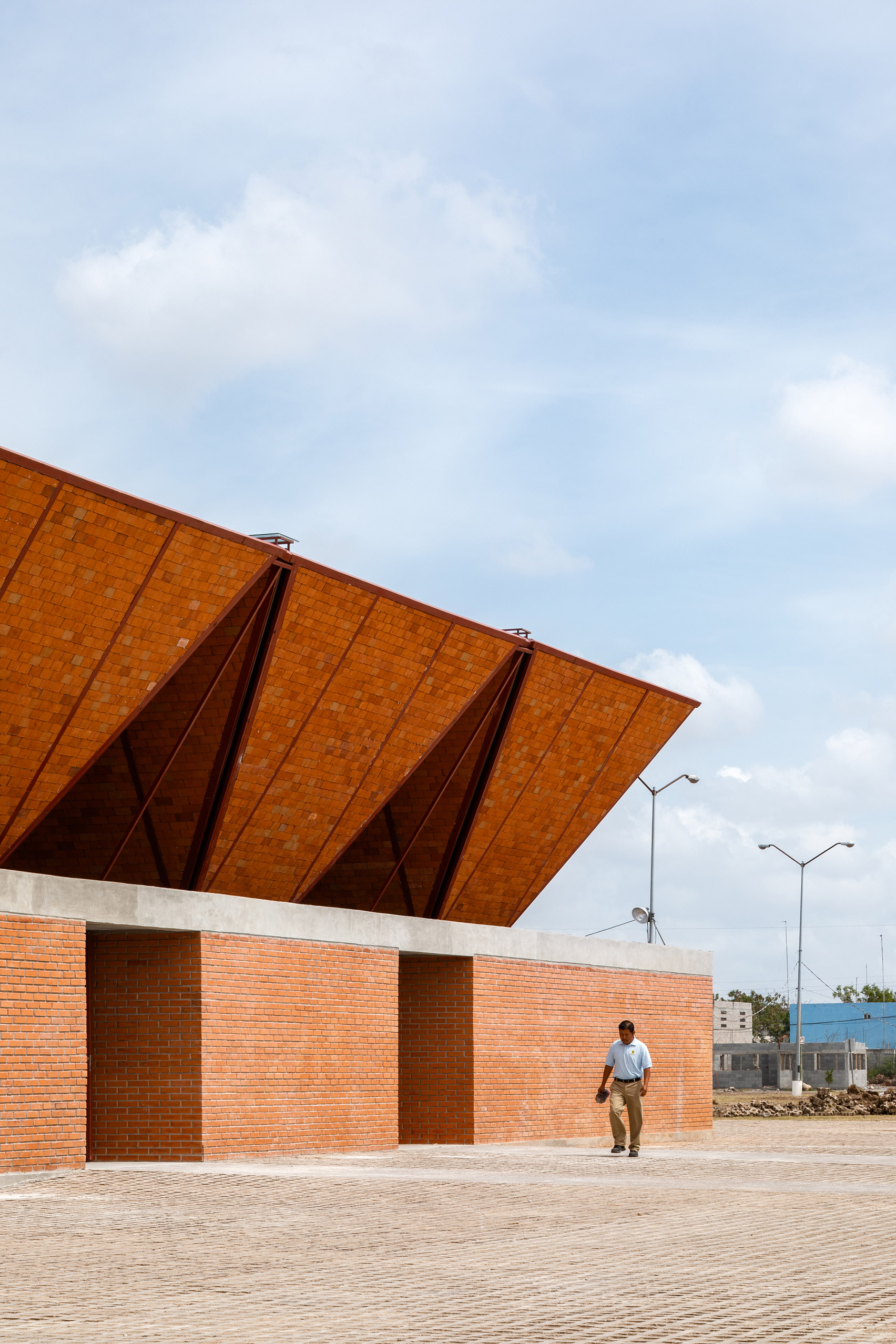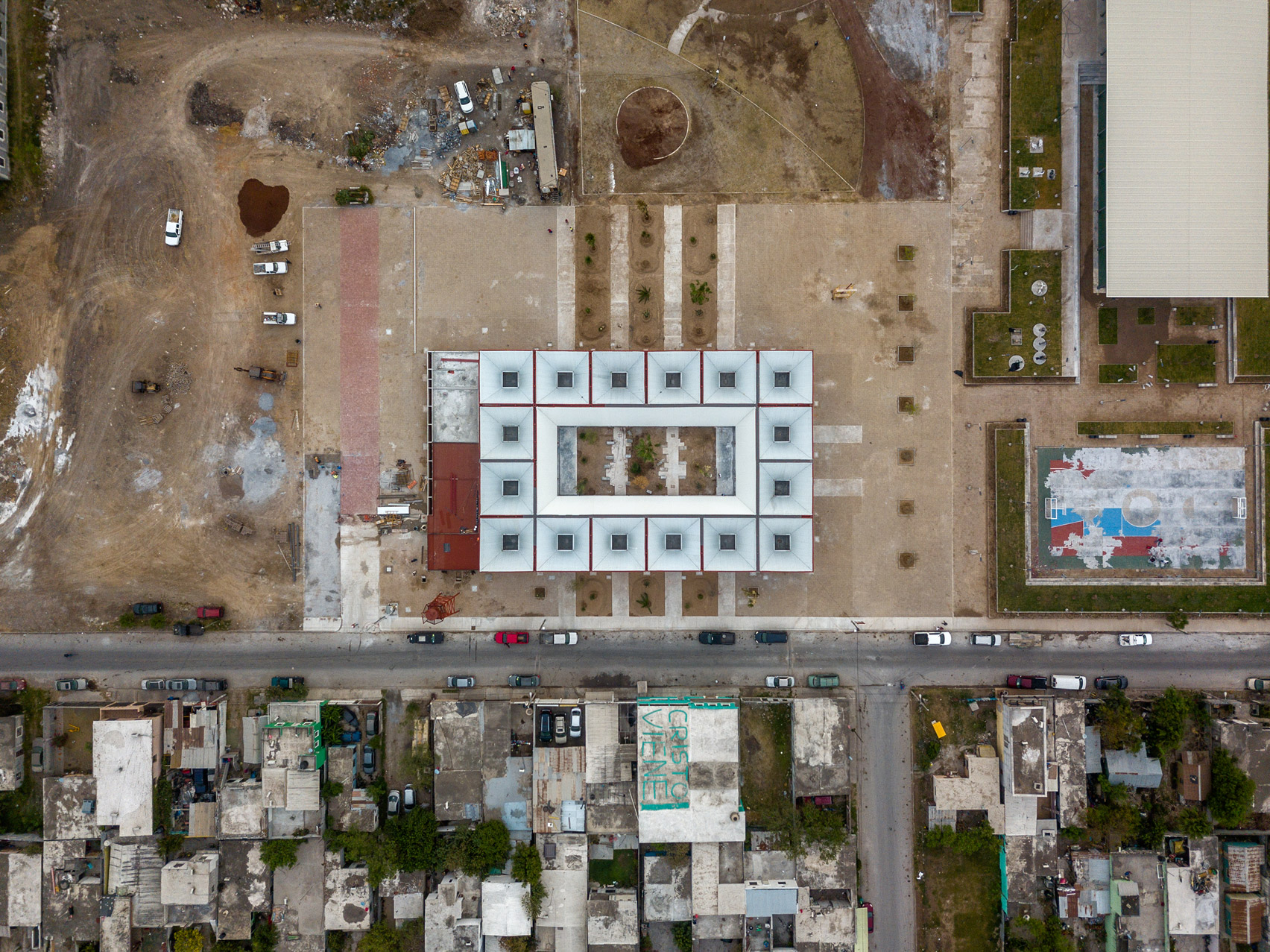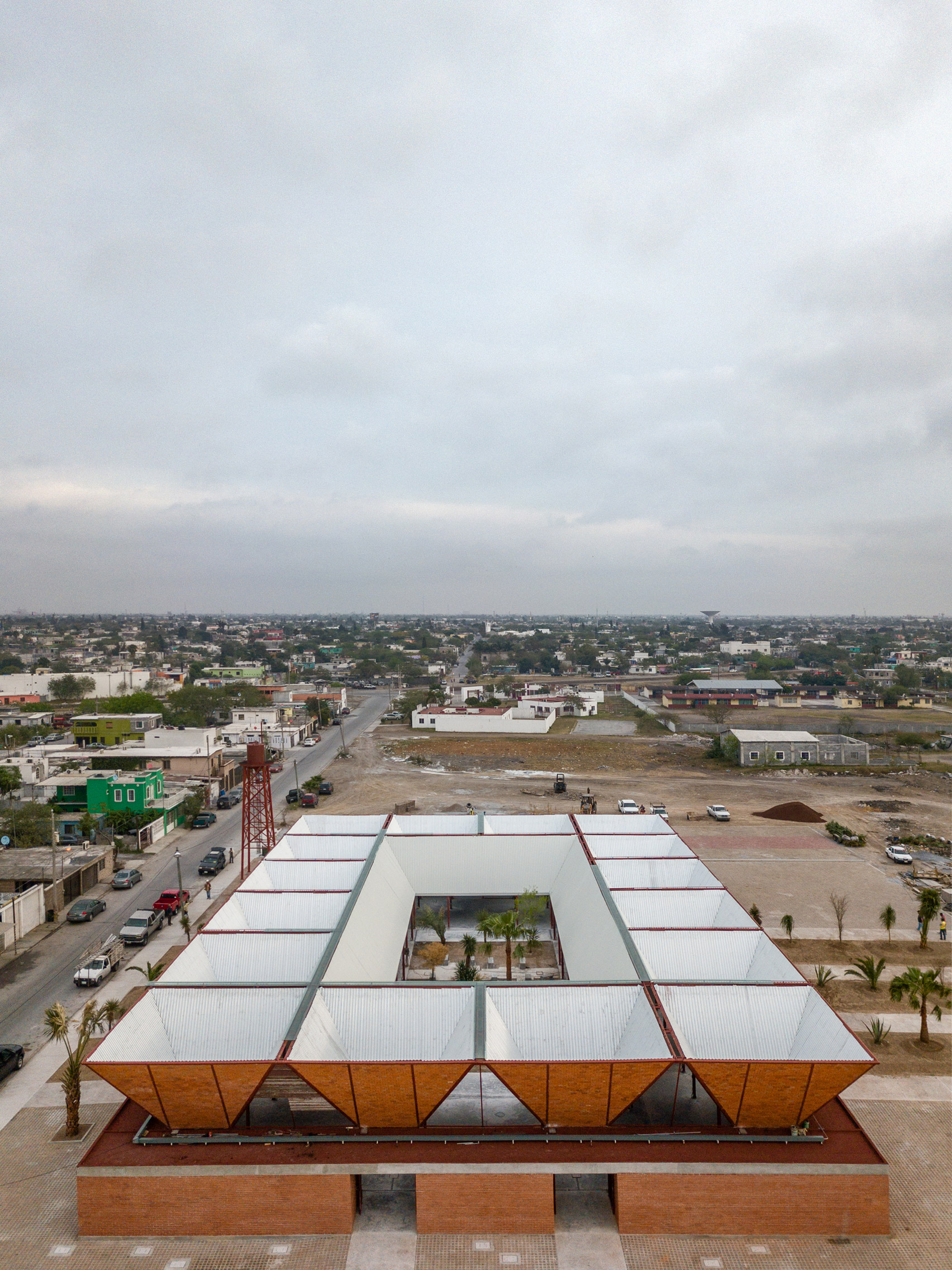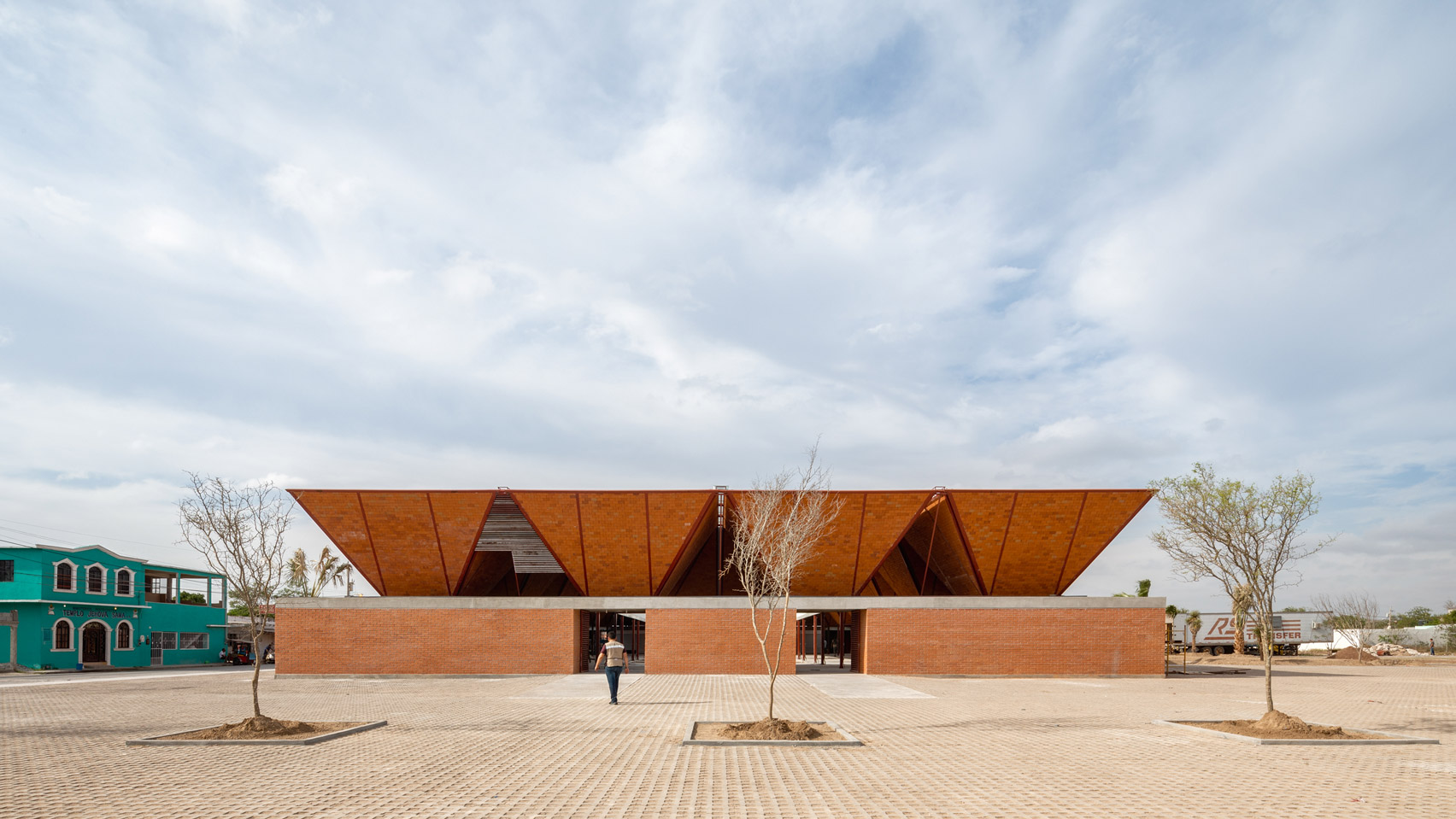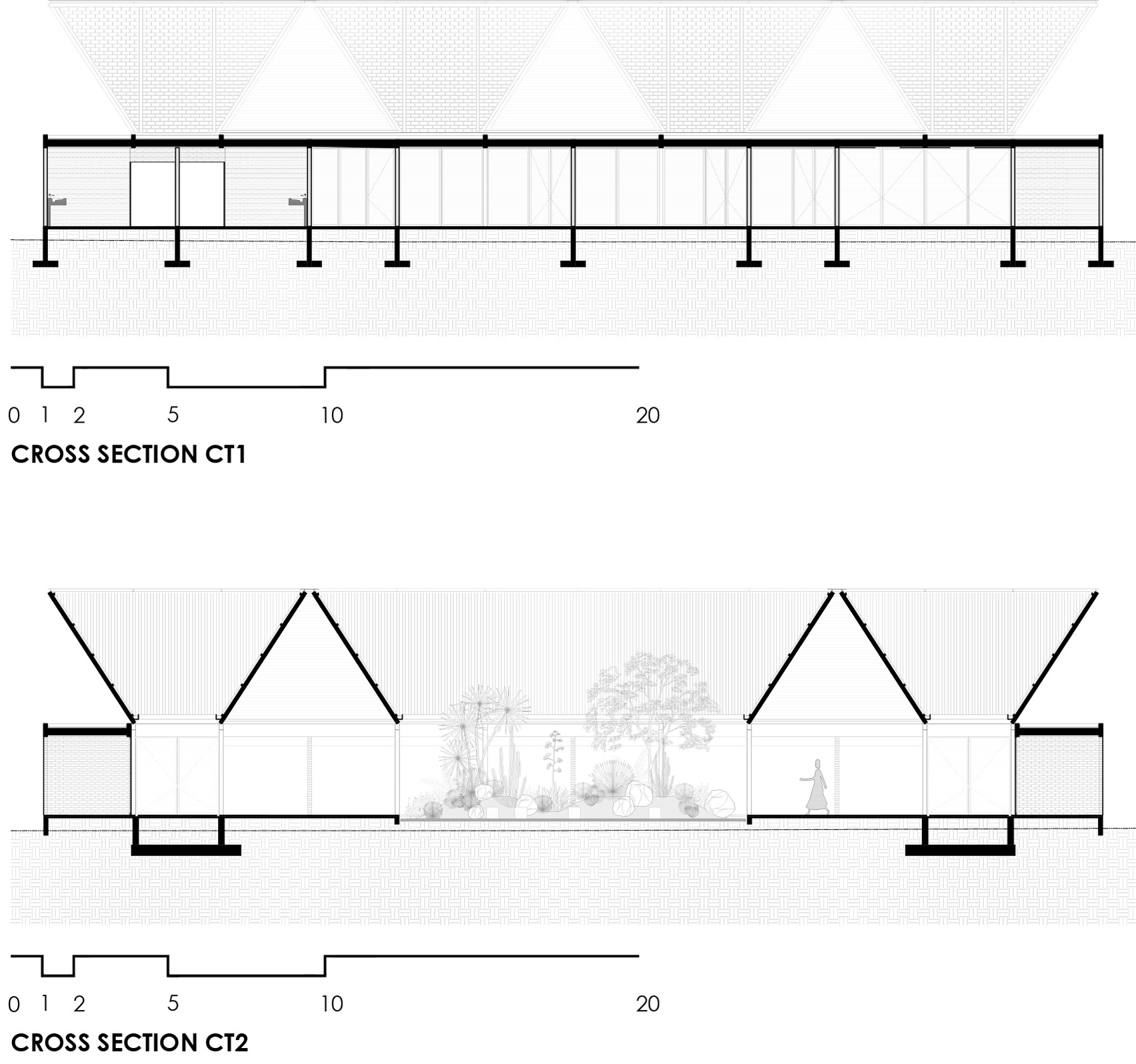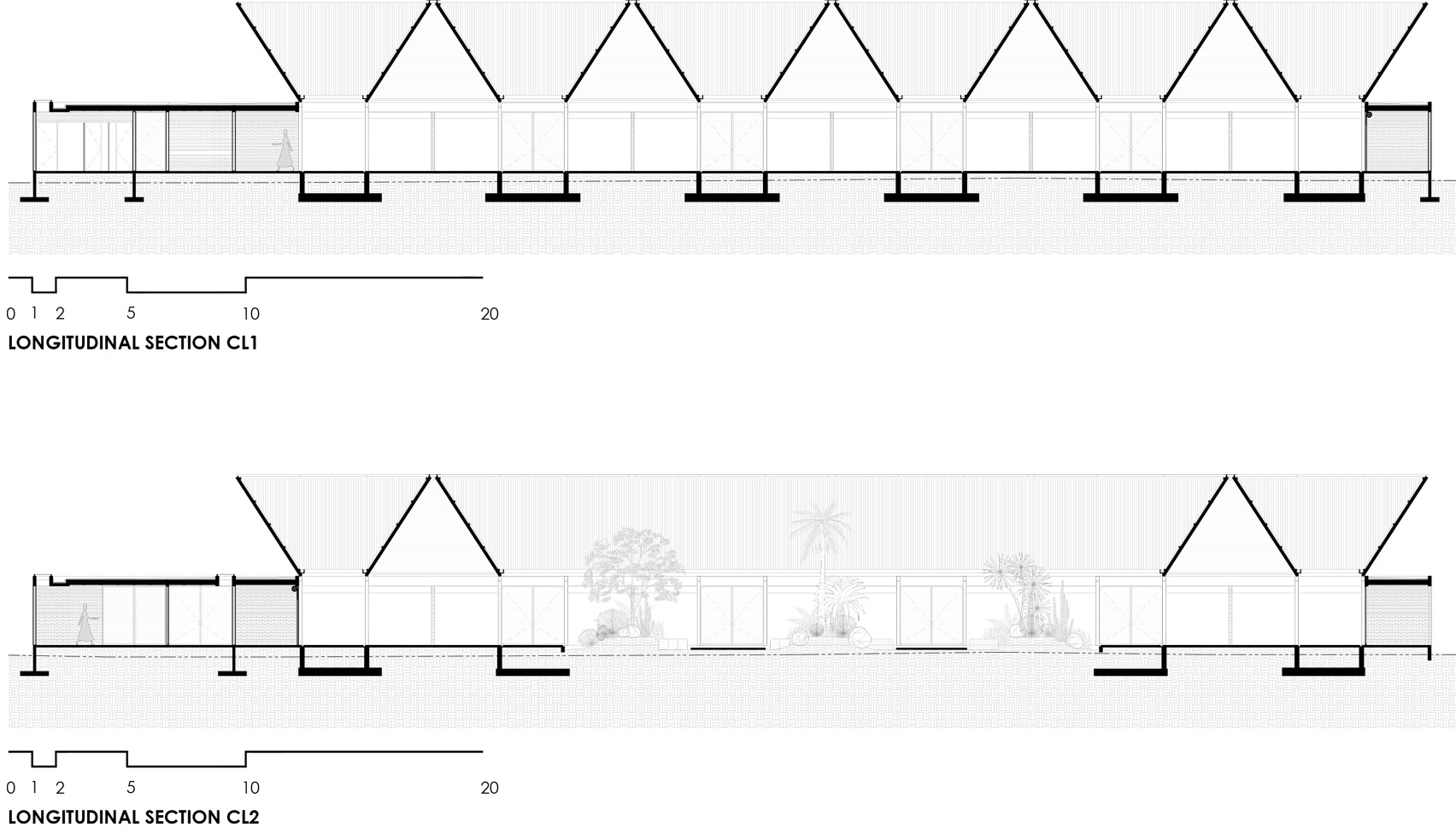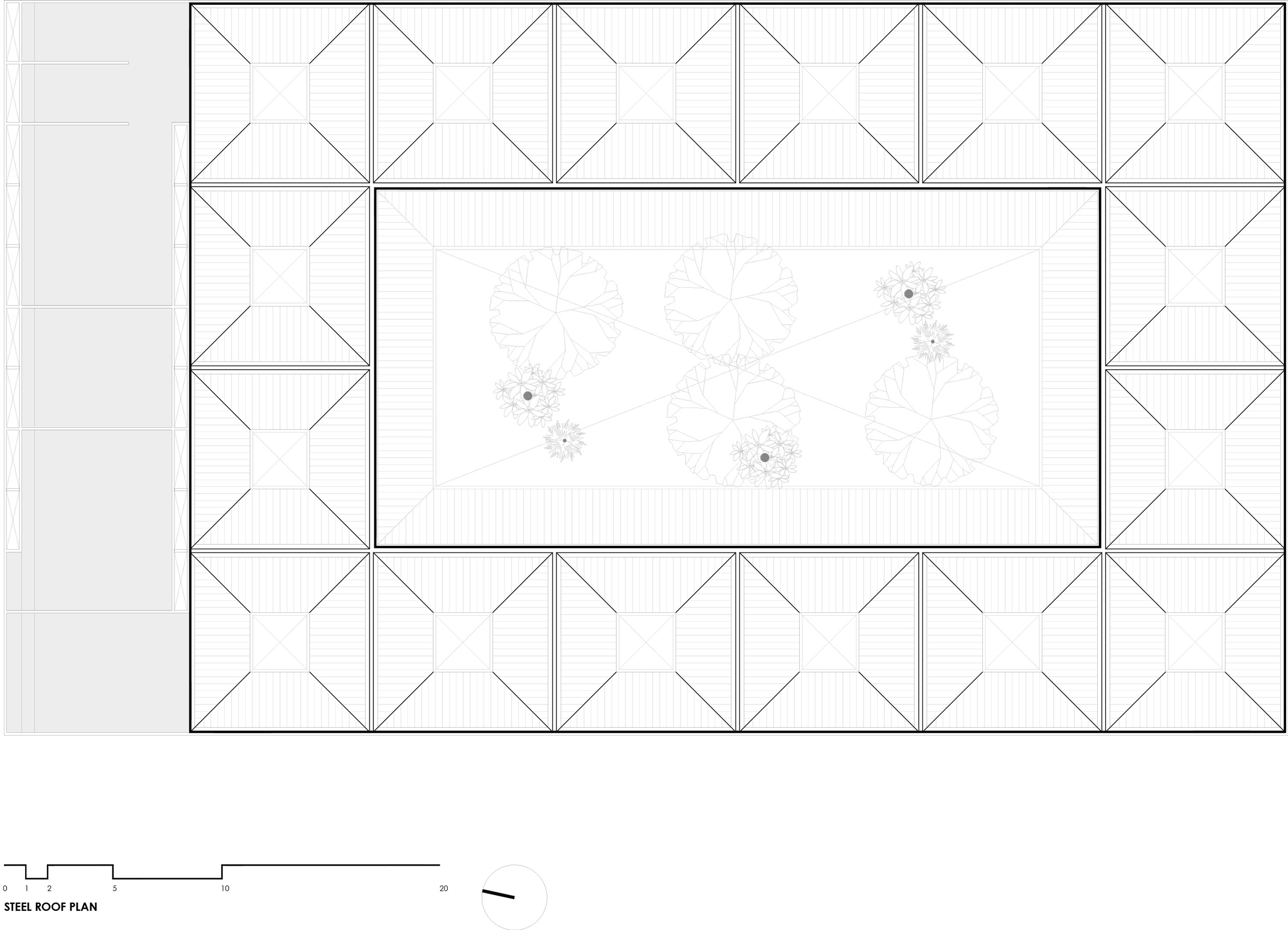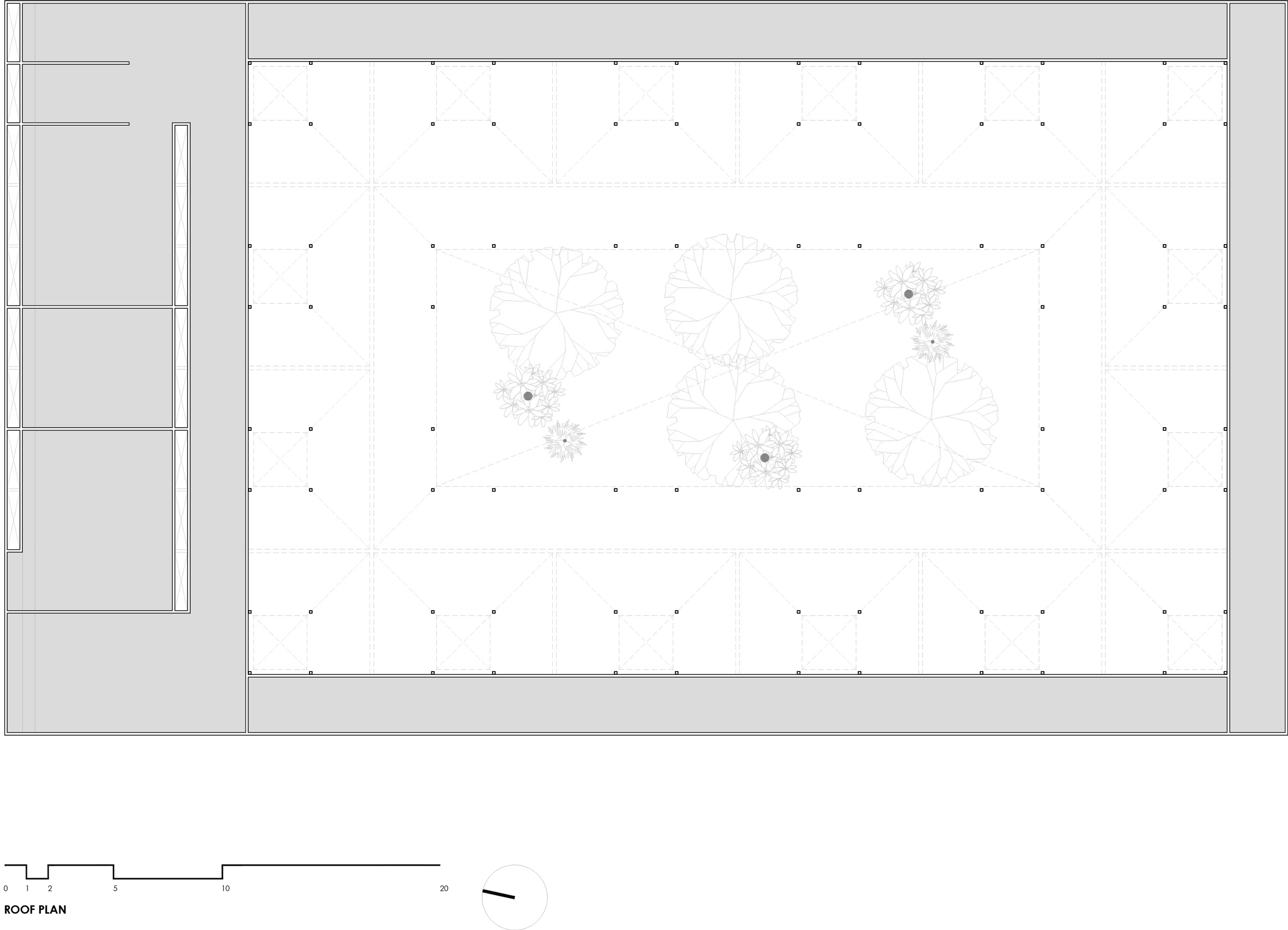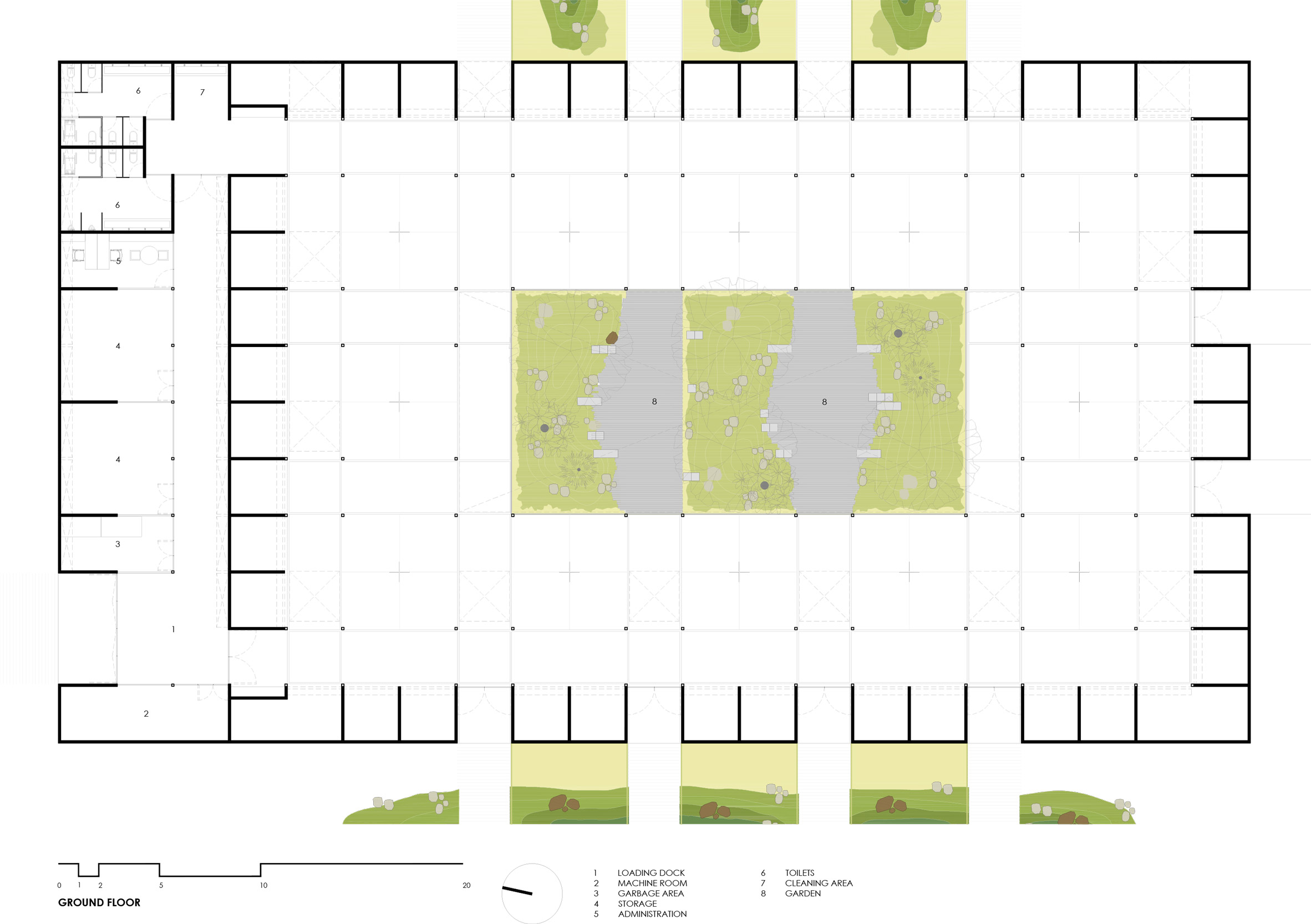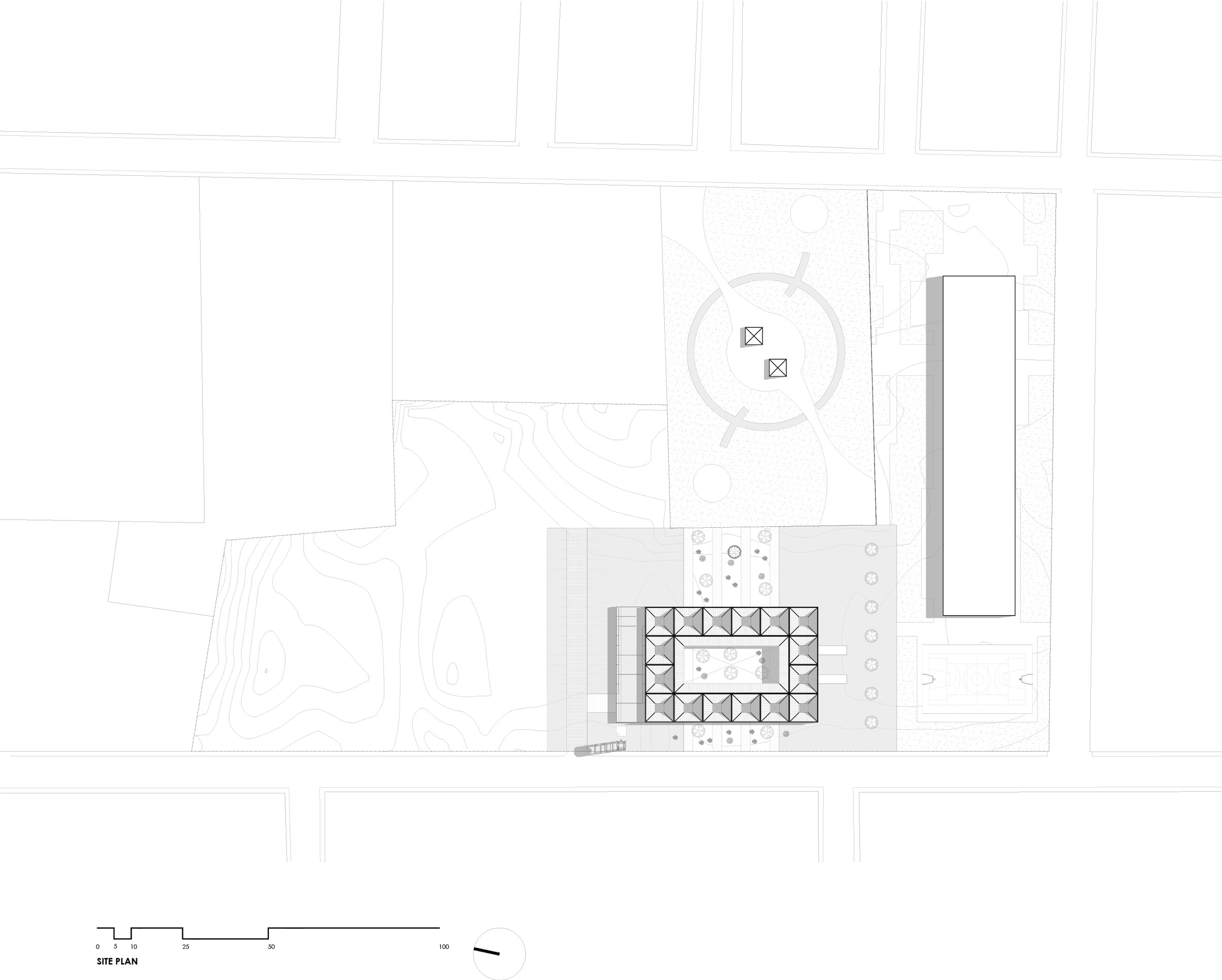 from dezeen