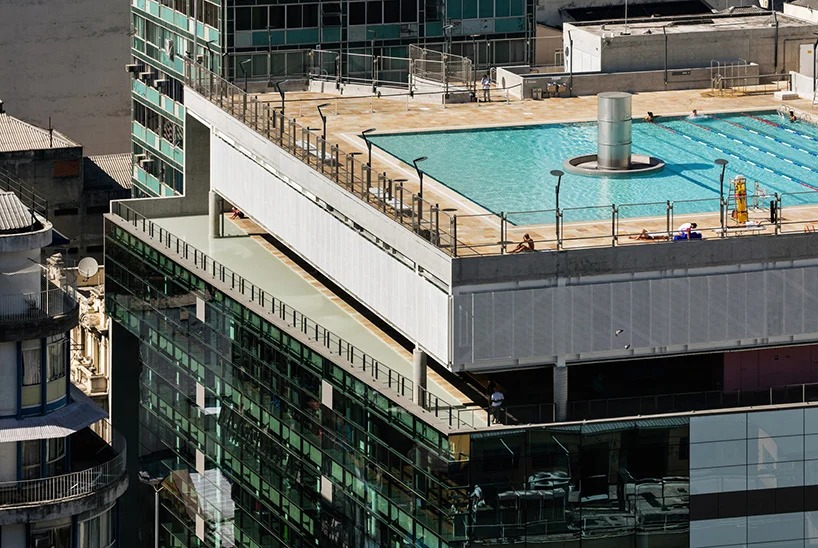 상파울로에 위치한 복합문화 공간 프로젝트 입니다.
기존 도시환경을 존중하며 새로운 문화 및 소통을 삽입합니다.
스포츠시설, 도서관, 치과시설등 도시환경 속 사람과 사람을 연결하는
인프라 시설이 제공됩니다.
in the bustling urban center of são paulo, on the corner of rua 24 de maio and rua dom josé de barros, a new building provides a wealth of leisure and culture spread across 14 storeys. the project, which has been completed by paulo mendes da rocha and MMBB arquitetos, is the latest destination of SESC — a non-profit brazilian institution that has a variety of outposts across the country. the development, which reuses an existing structure in the city center, includes a rooftop swimming pool and a subterranean theater. other facilities in the building include sports facilities, a library, and even a dental clinic.
the next three storeys contain the building's cultural programming, with a library occupying a single level and an exhibtion hall above. the next floor, which contains offices, features a void at its center, allowing views to the gallery space below. above, at the eighth storey, a dental clinic allows visitors to see a dentist on site. the next three levels are occupied by a range of sports facilities, including a gym, a rock climbing wall, and dance studios.

finally, the building is topped with an outdoor pool, while locker rooms and changing facilities are found on the level below. the 'pool garden,' which serves coffee and snacks, is found one storey down and offers shade from the hot sun. below grade, a new theater replaces what was an underground garage. the building is clad with glass, which not only presents external views of the city for guests, but also exposes its inner workings to passersby.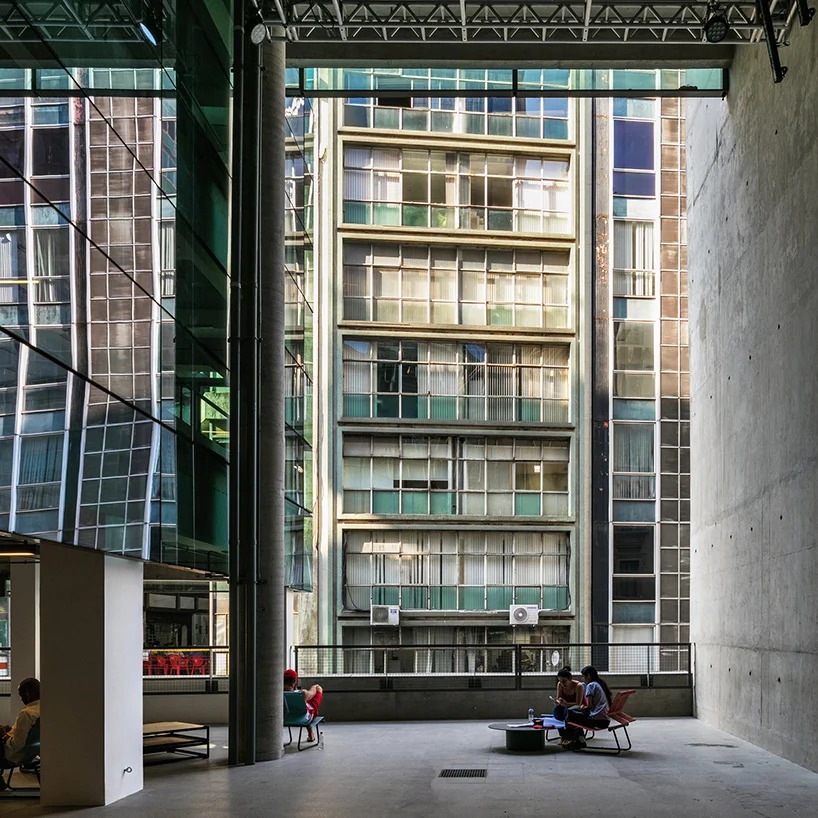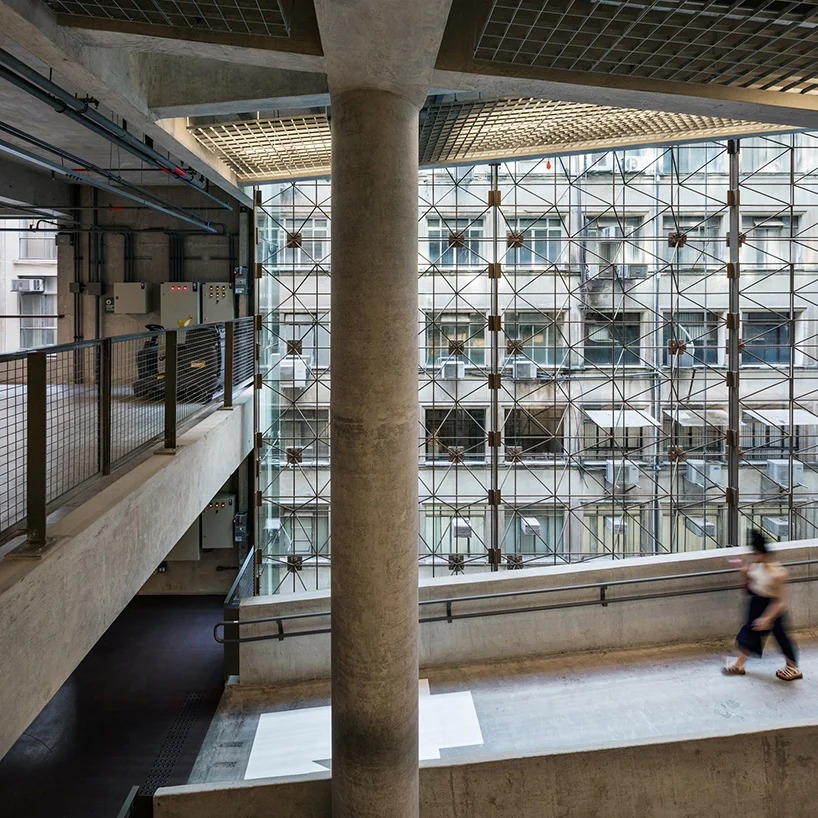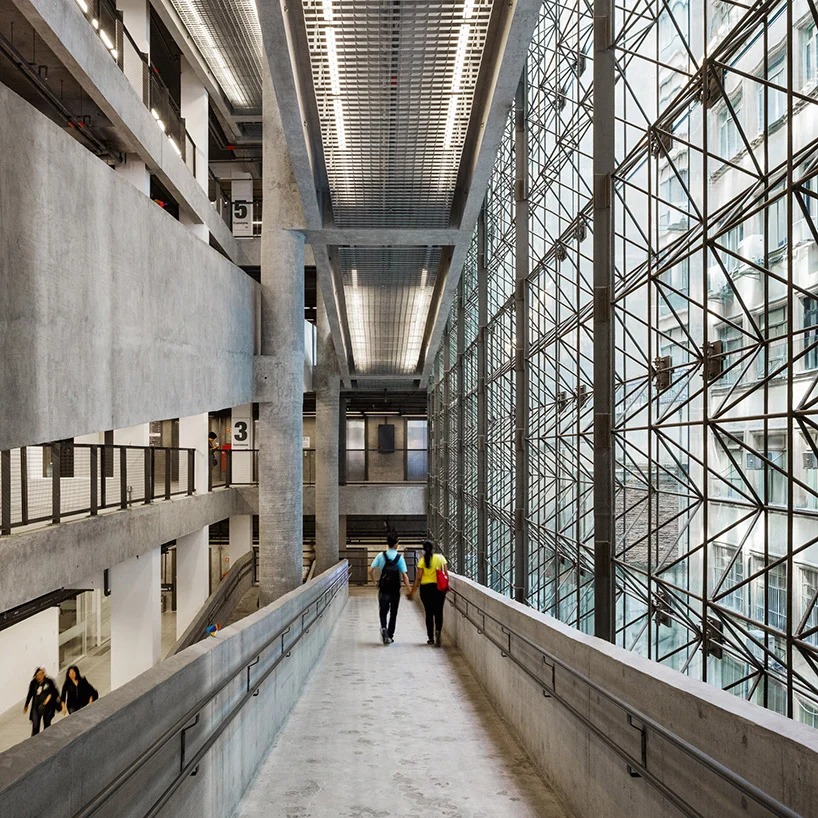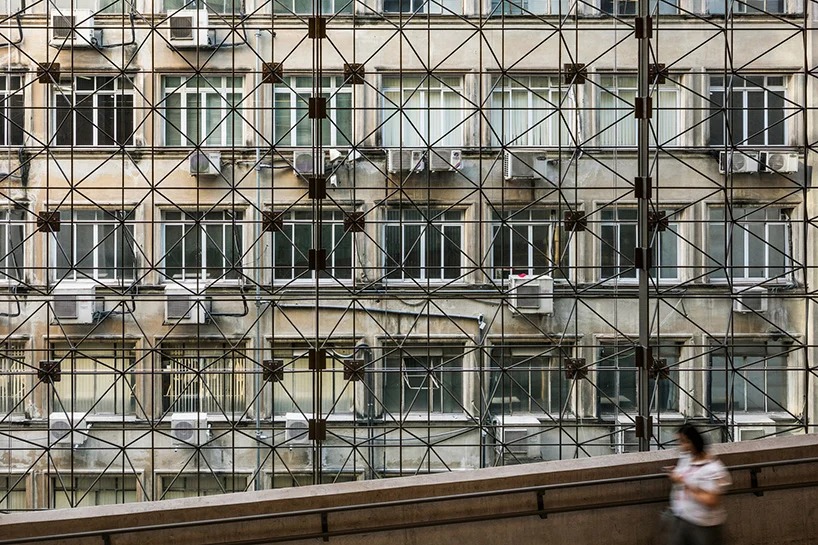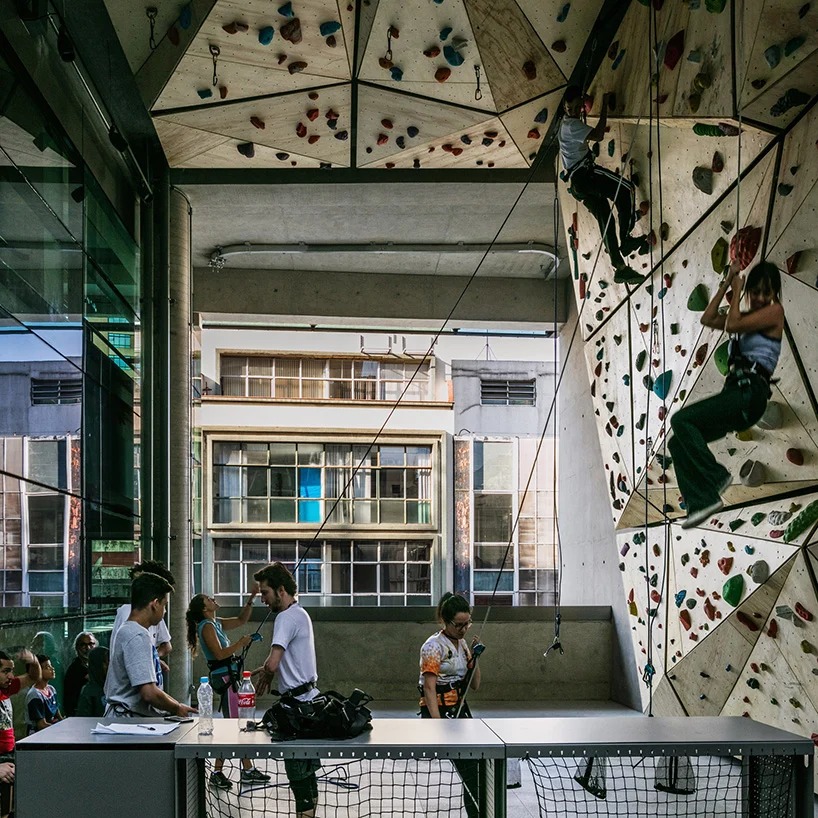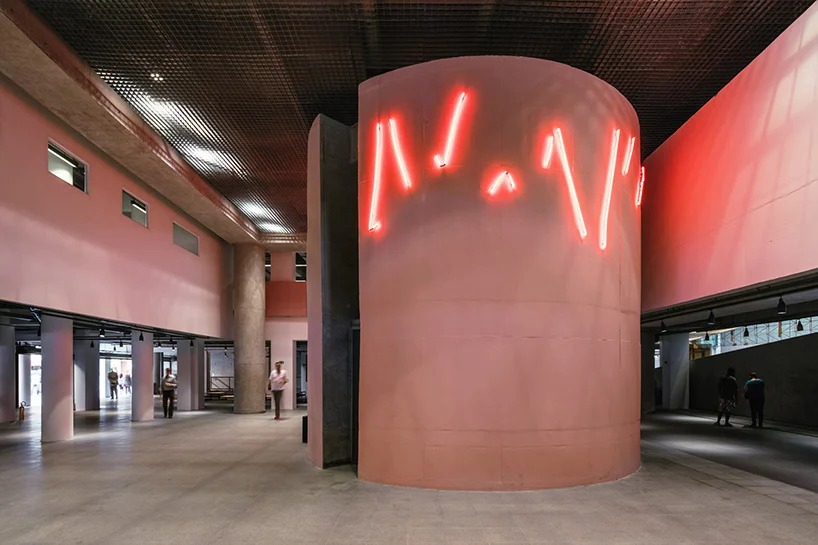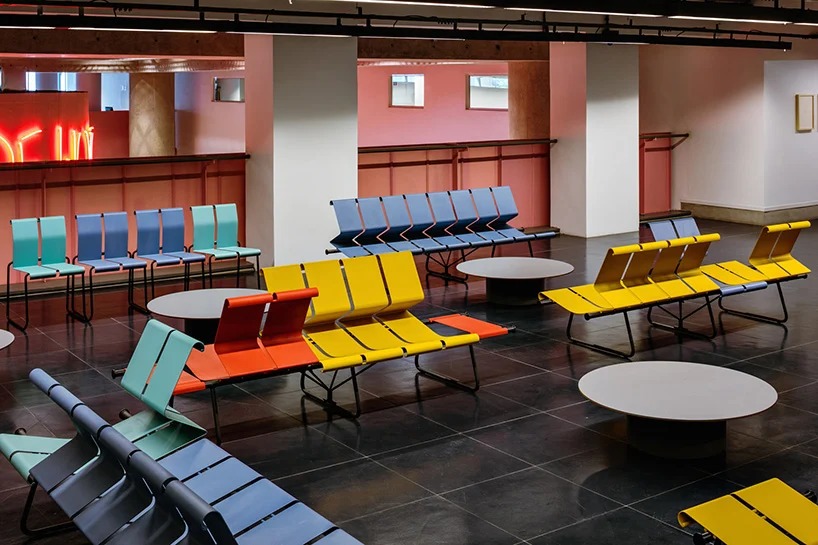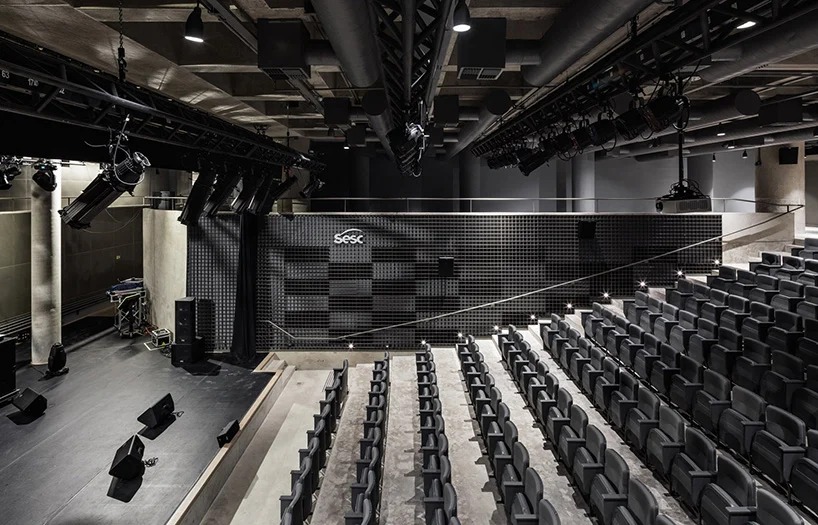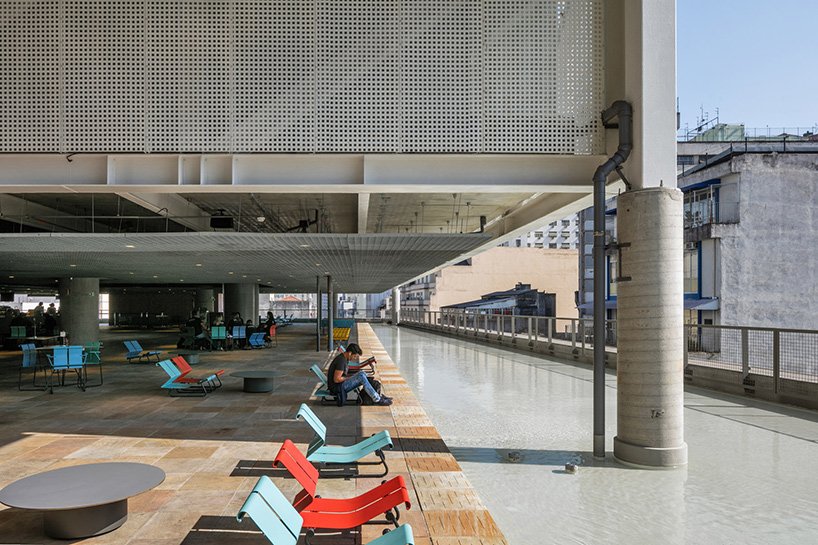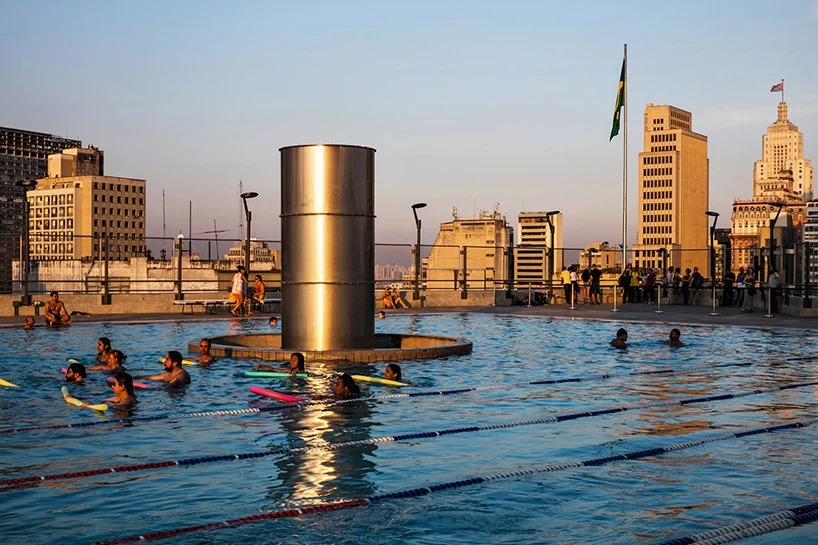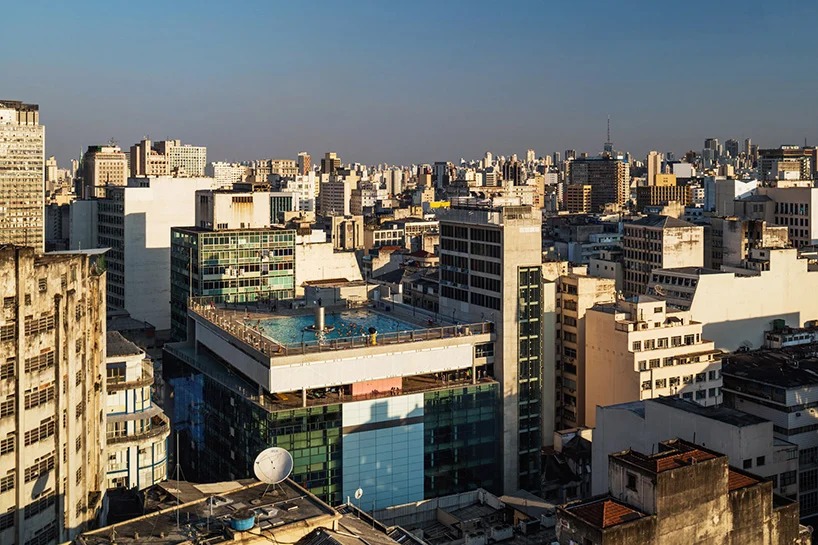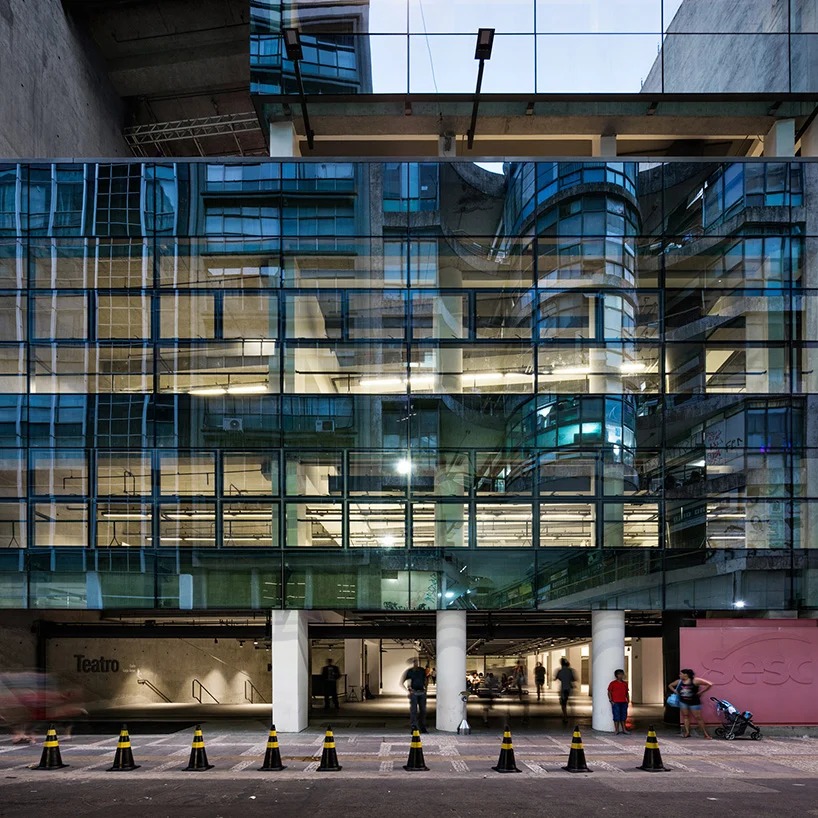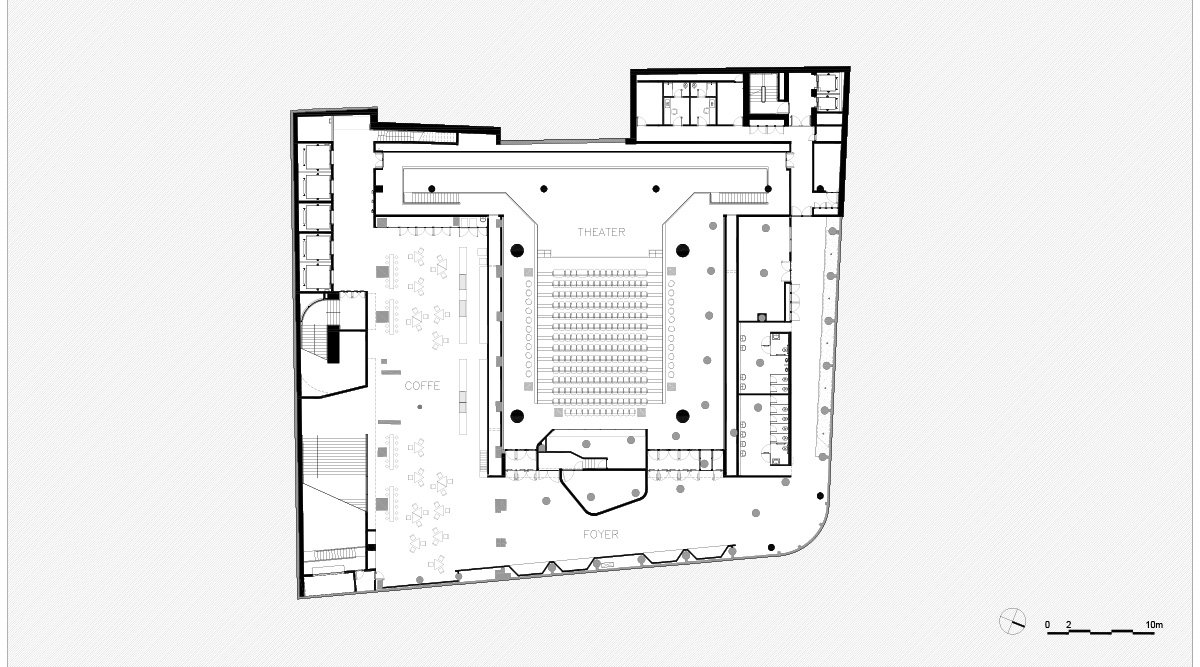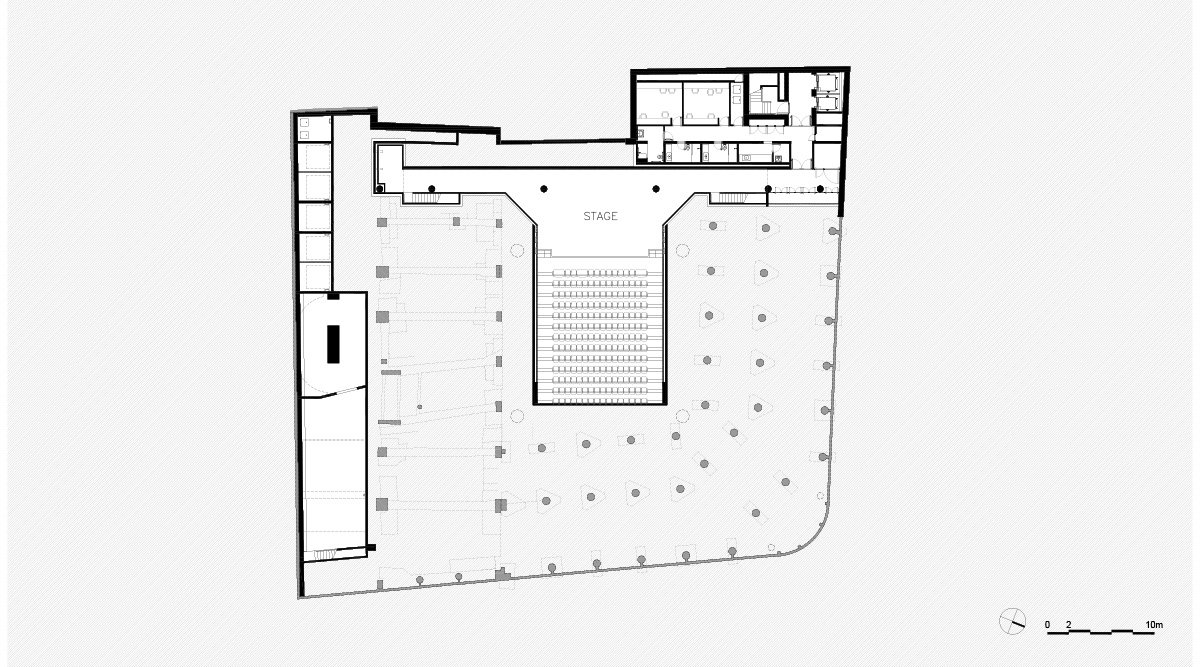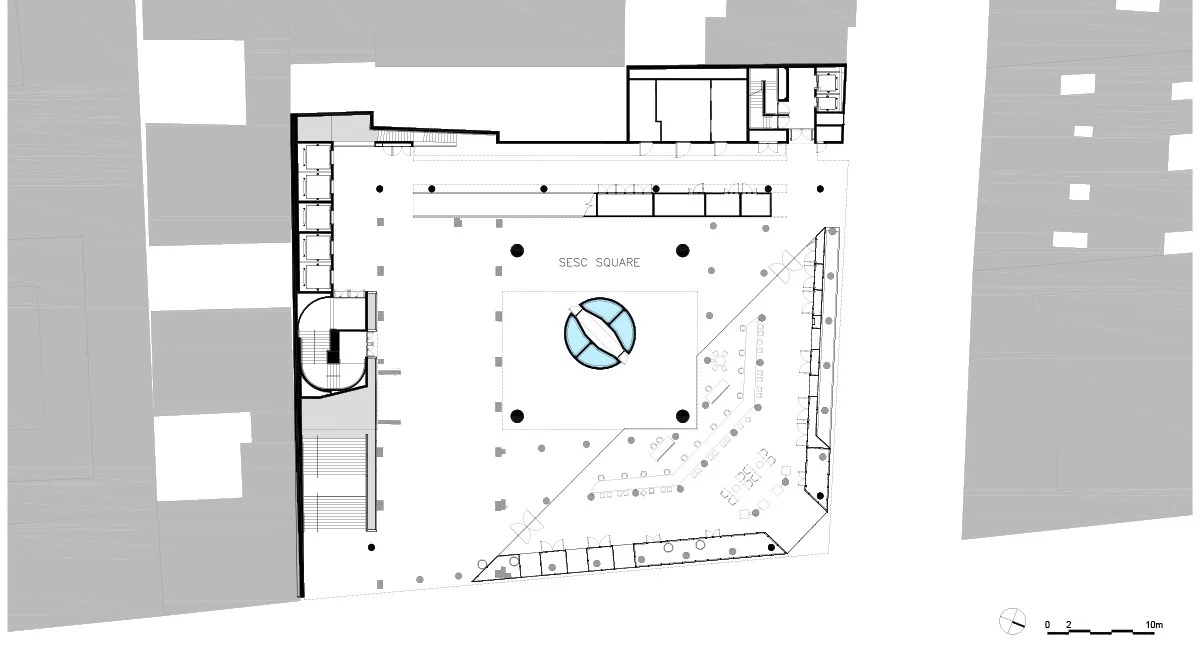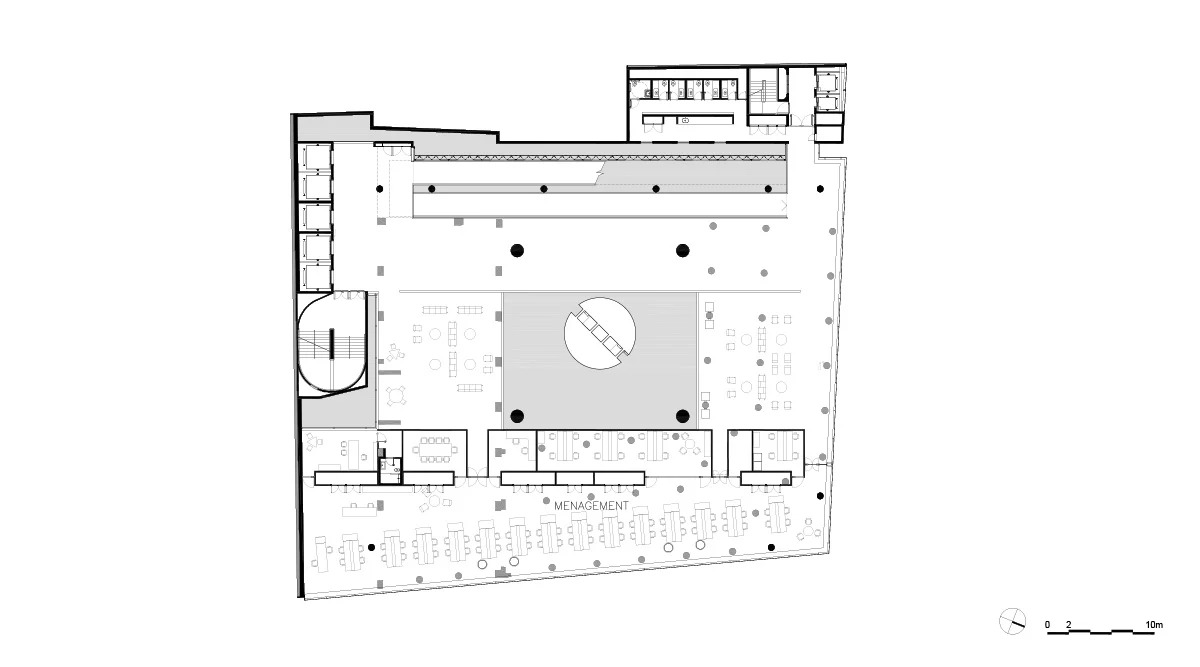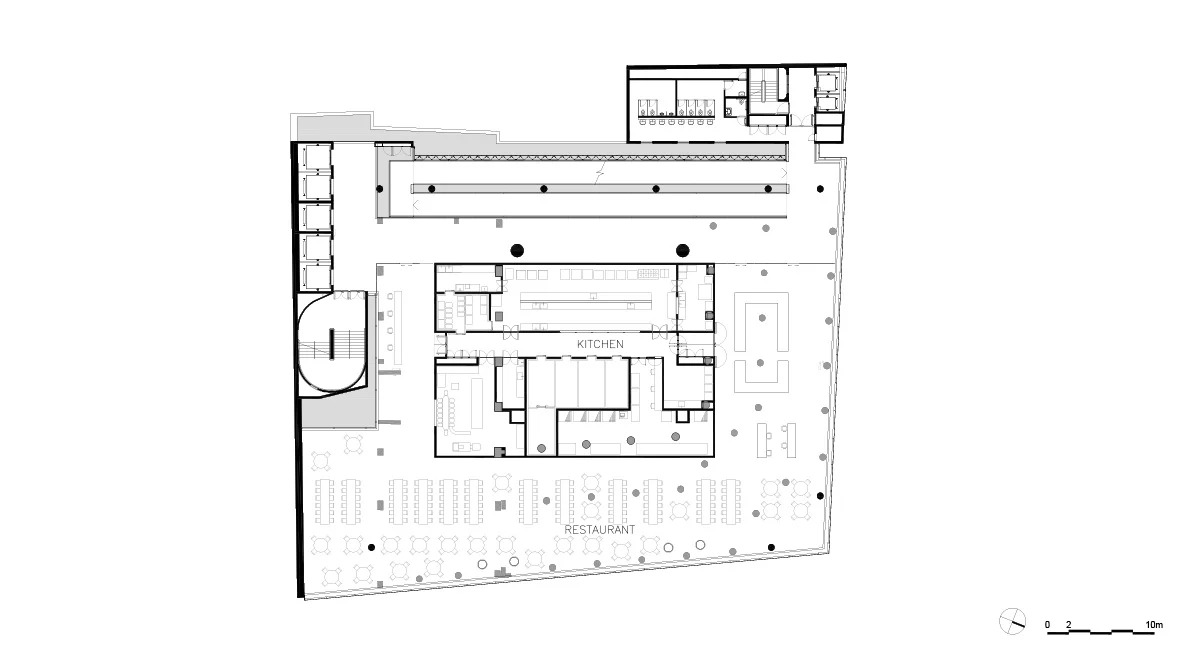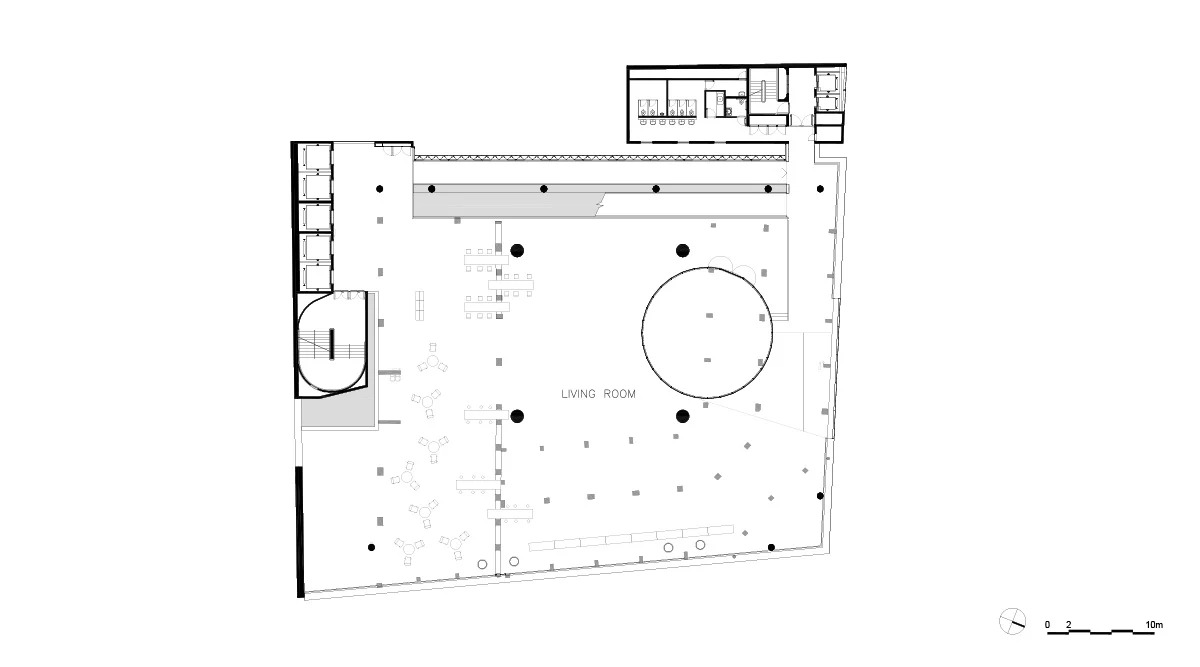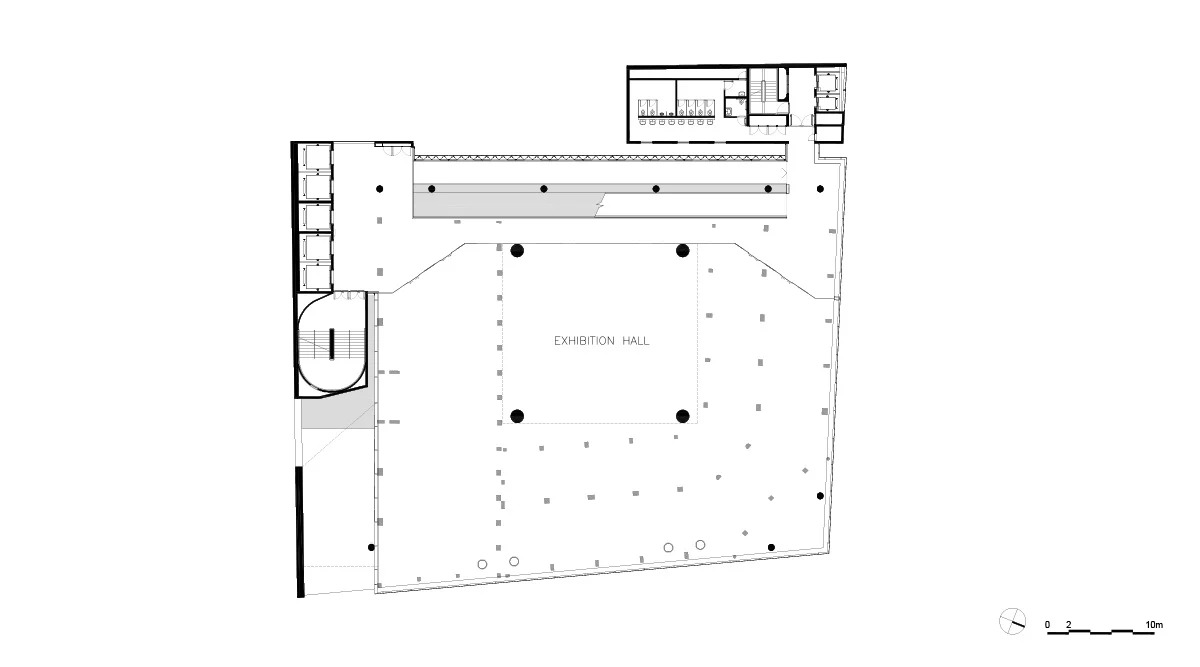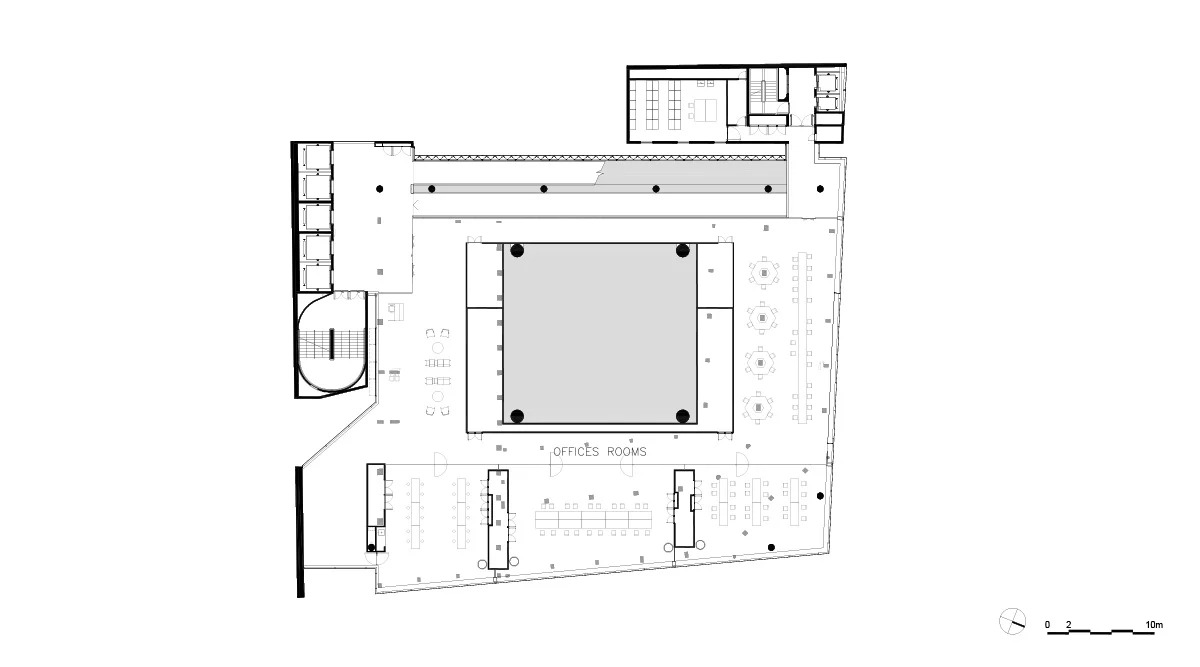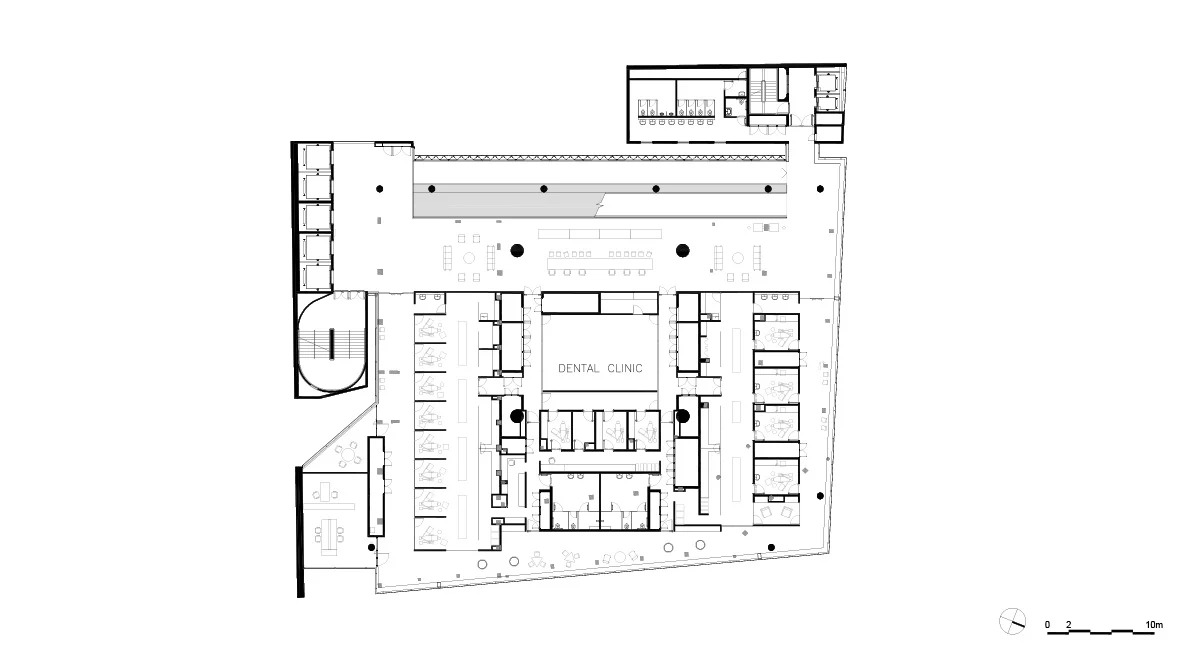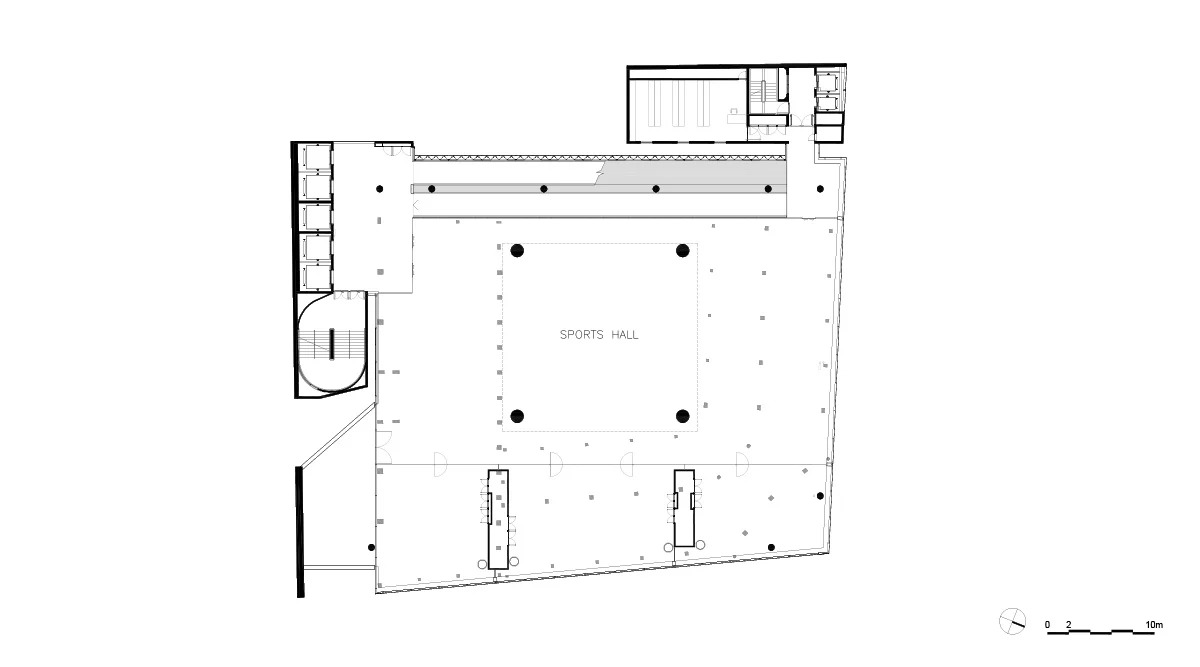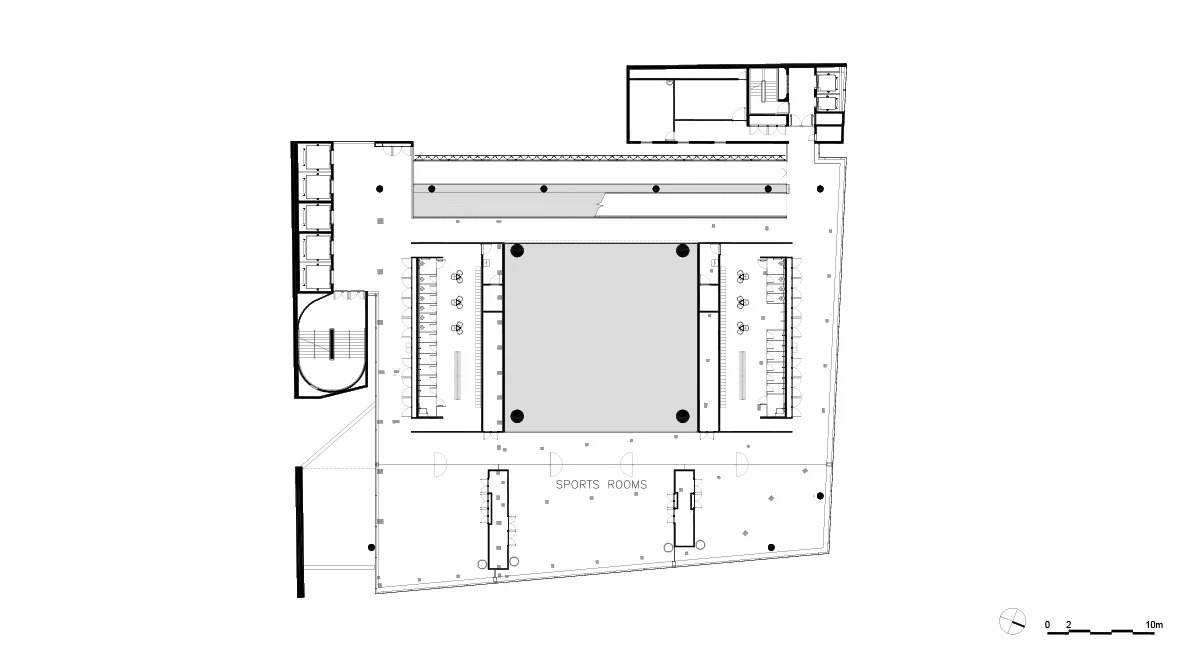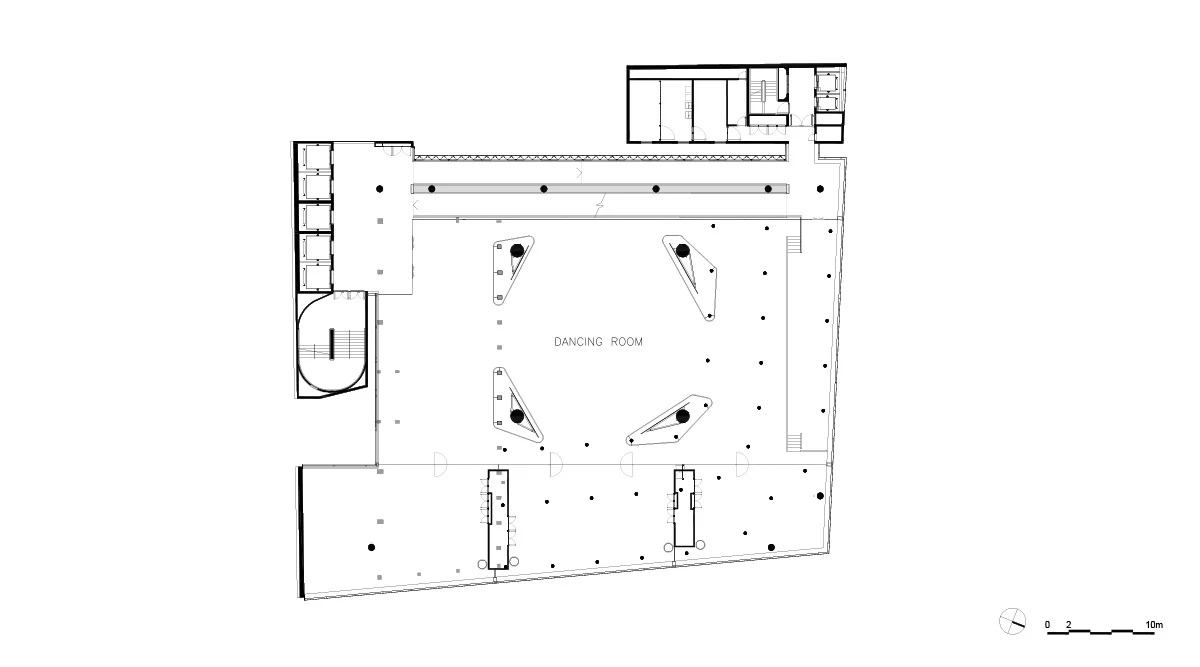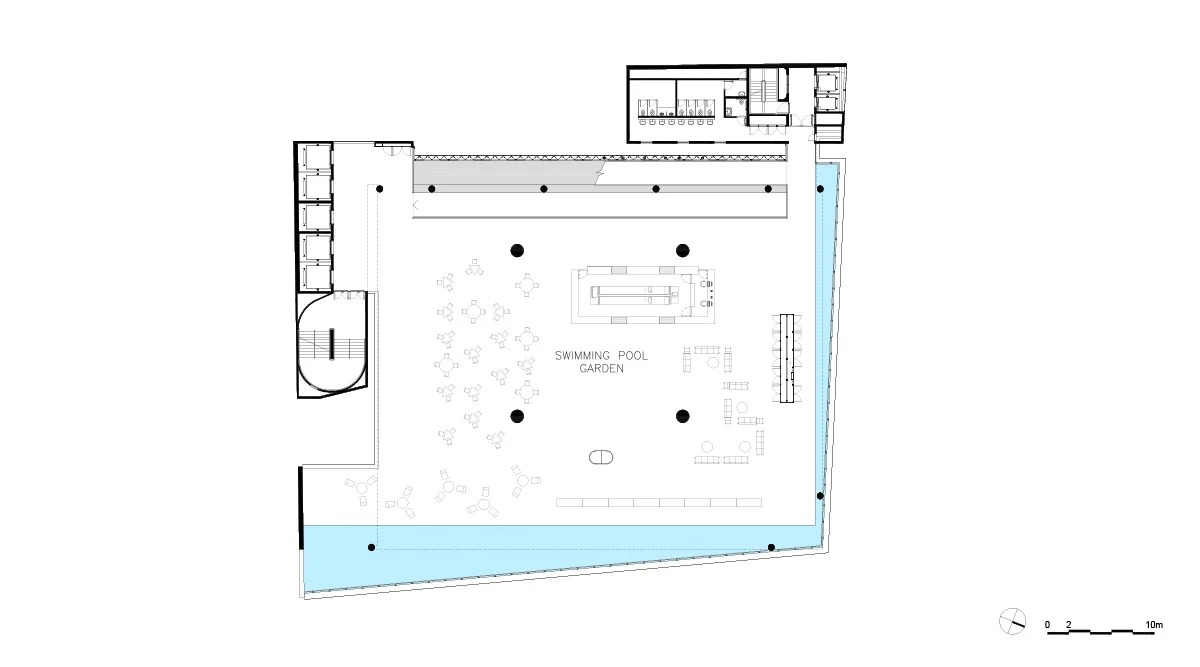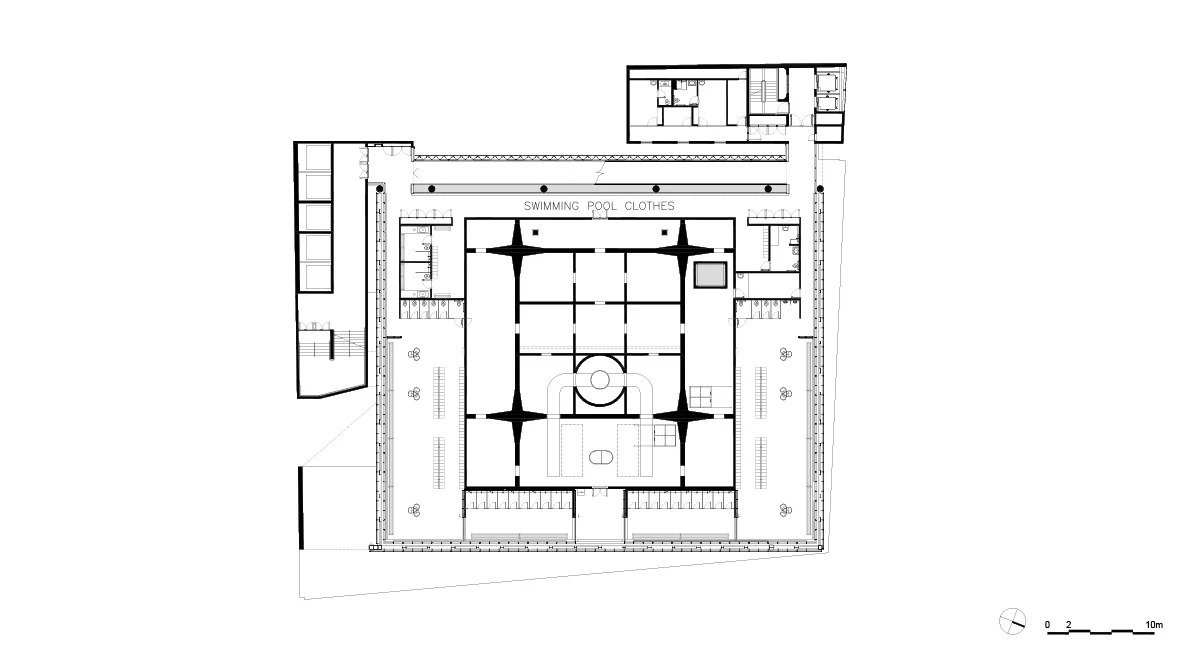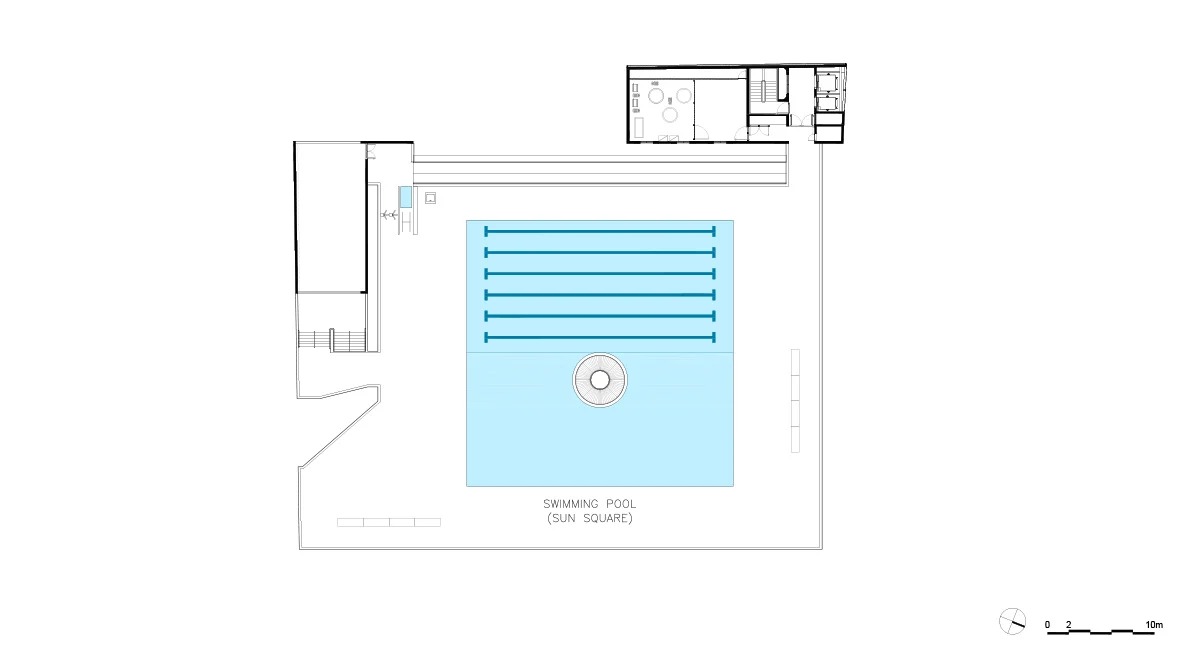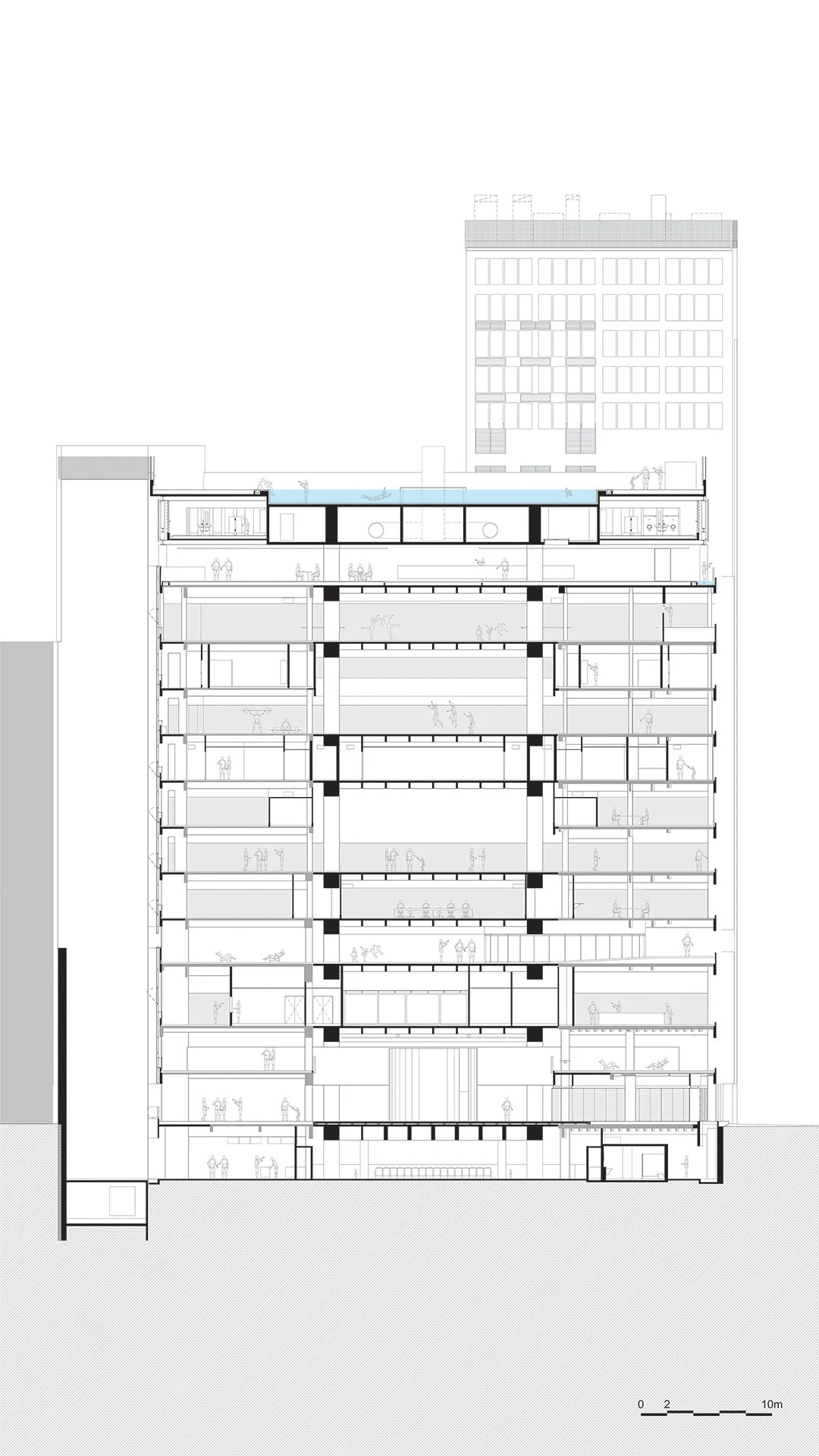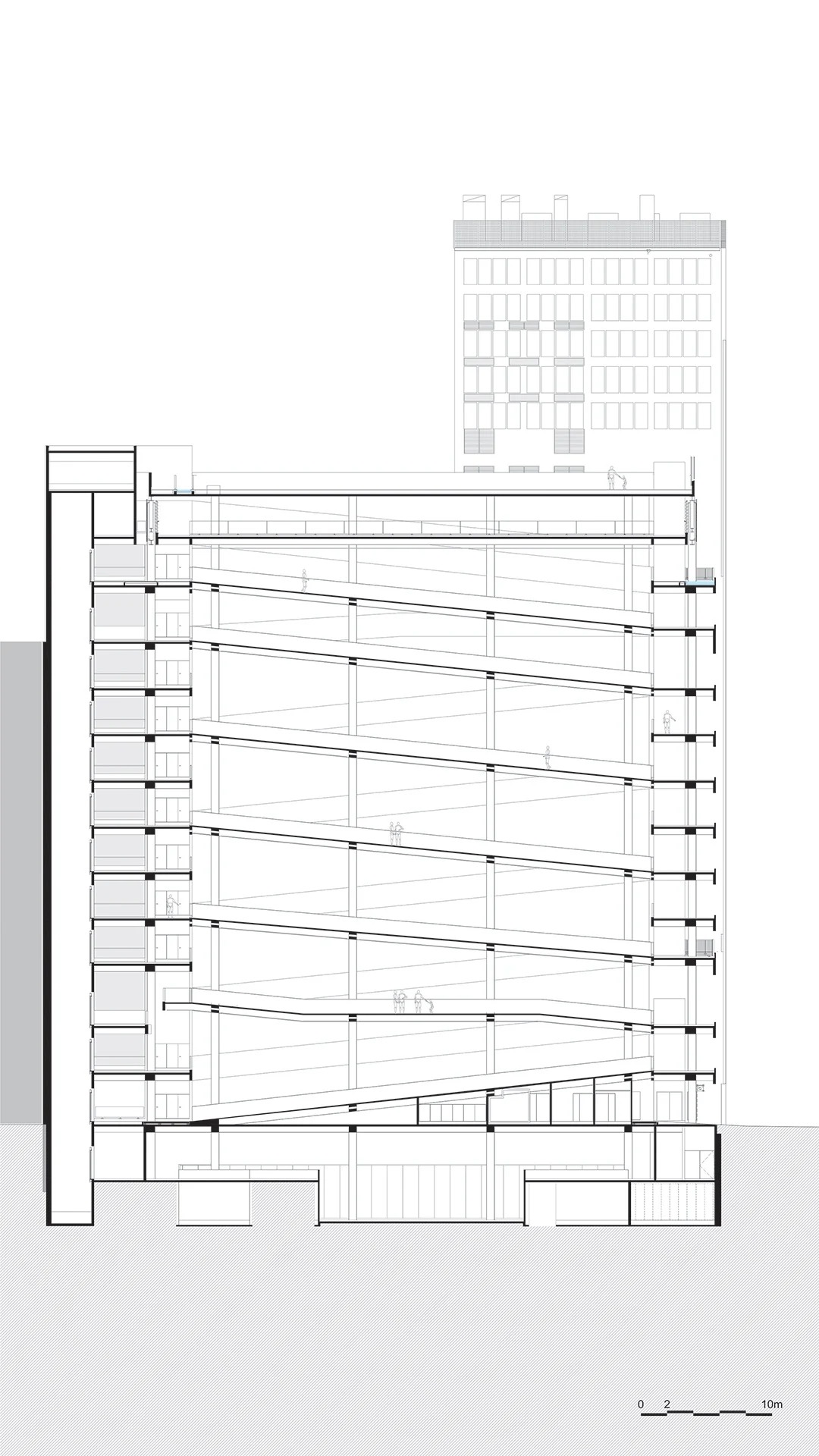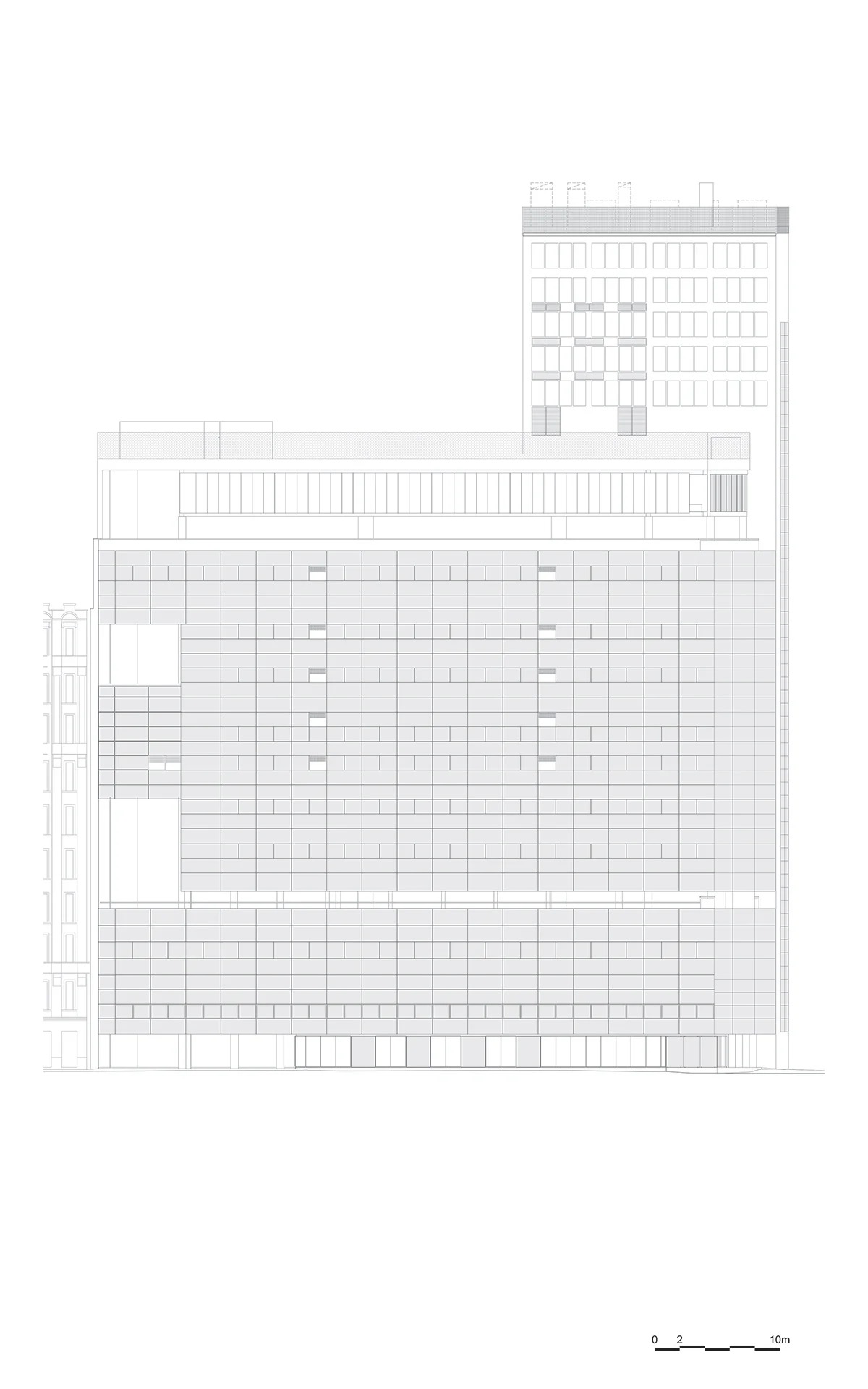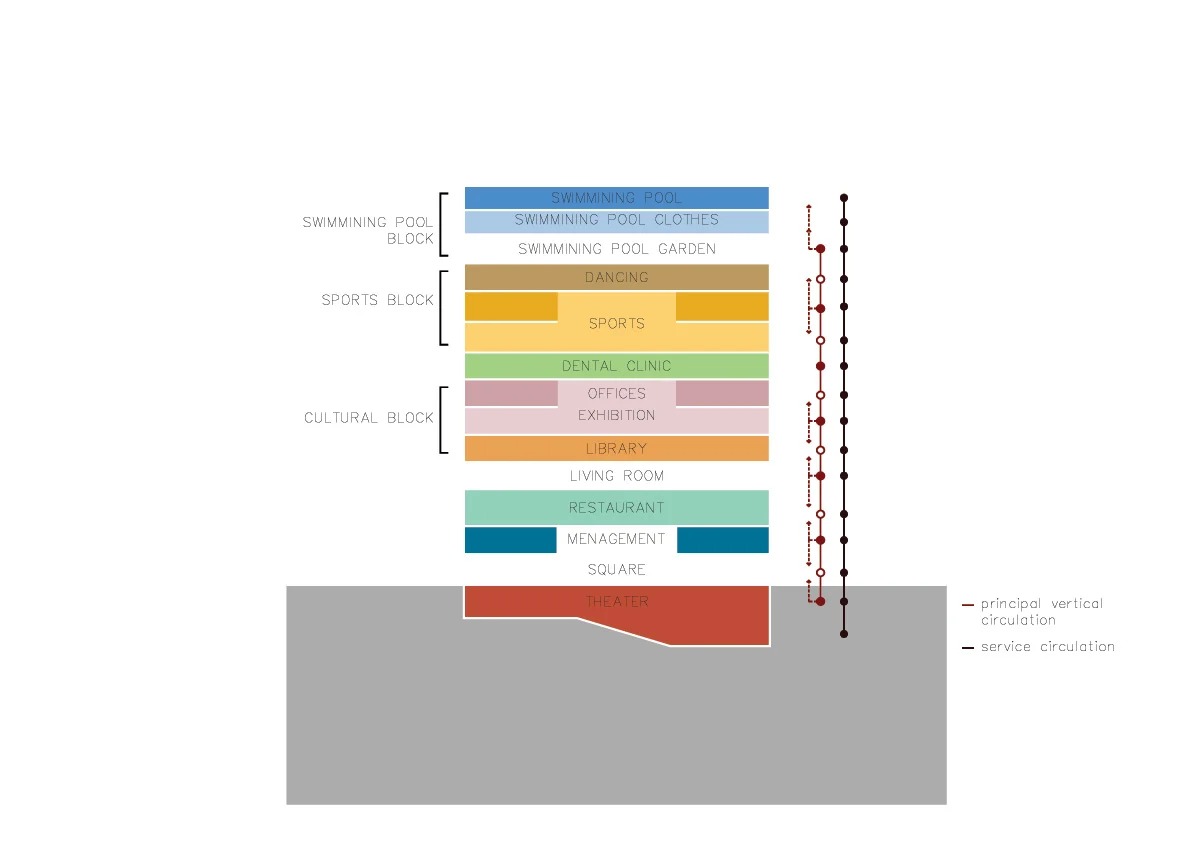 from designboom