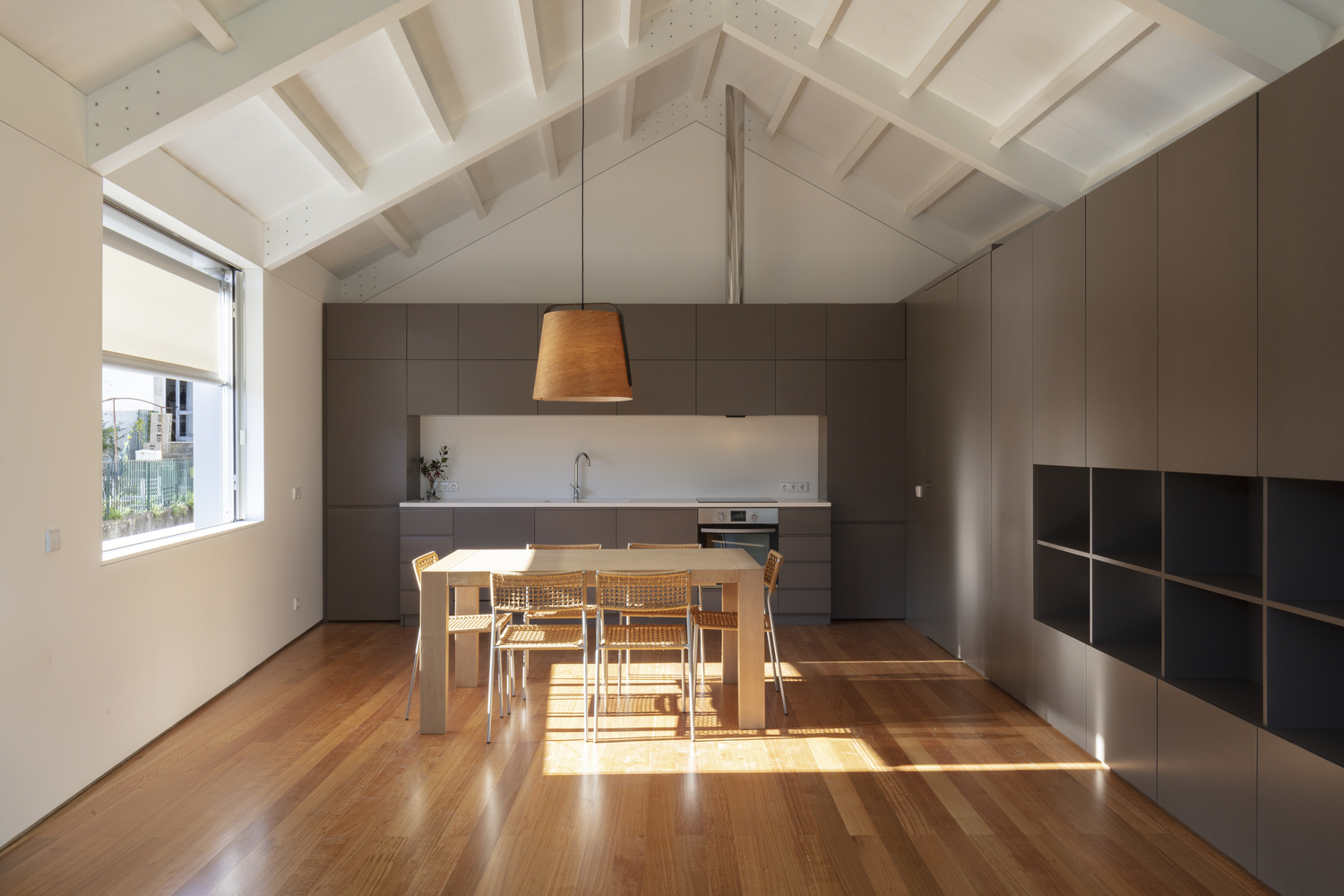 Paulo Freitas e Maria João Marques Arquitectos-Rehabilitation of a building in Travessa do Ferraz
파울로 프레이타스 이 마리아 조아 마퀴즈 아키텍토즈
In the heart of the Historic Center of Porto, a UNESCO World Heritage Site, we come across a building in decay, reduced to the strength of its stone walls.

The challenge was to create a contemporary interior that, starting from this pre-existence, would recreate a configuration of spaces and materials with strong references to Porto's 19th century architecture. Currently, the building comprises two dwellings and a space with a commercial vocation. The dwellings are organized into two overlapping autonomous units, one studio apartment and the other a 3-bedroom apartment.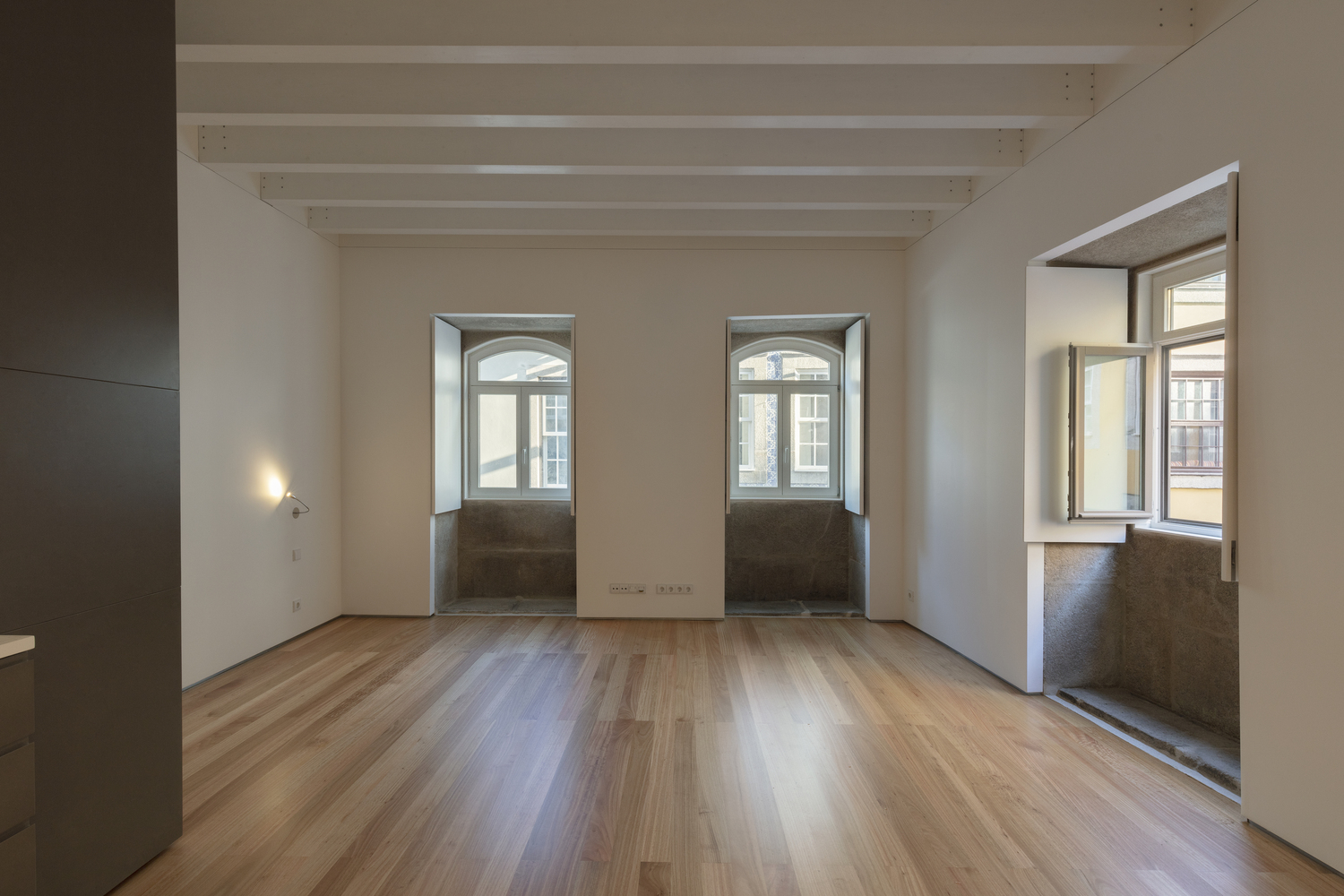 역사적인 공간을 재구성하는 방법은 기존공간에 대한 존중과 현재생활에 대한 이해가 필요한 작업입니다.
포로투에 위치한 19세기 건축물은 공간과 재료를 재구성하여 현대적인 인테리어를 제공합니다. 현재 이 건축물은 상업공간과 2개의 주거공간으로 사용되고 있습니다. 주거공간은 쓰리룸으로 구성된 아파트먼트와 스튜디오 아파트먼트로 구성됩니다.
두개의 도로가 만나는 모퉁이, 눈에 띄는 건축물 특징을 발현, 다양한 레벨에서 접근이 가능한 출입동선을 갖습니다. 가장 낮은 레벨의 출입구는 Rua da Vitória와 연결, 상업지역으로 연결됩니다. 다른 높은 레벨에 위치한 출입구는 Travessa do Ferraz와 연결되어, 다른 주거지로 연결됩니다.
Located on a corner that divides two streets with prominent slopes, the building adapts to this morphology, presenting entrances at different levels. One, at the lowest level, from Rua da Vitória, offers access to the commercial area. Another, at the highest level, from Travessa do Ferraz, guarantees access to the dwellings.

The narrowness between streets creates a great proximity between the facades of the first floors. Only the last floor rises above the surroundings, projecting a view over the Historic Center from a generous balcony.

As it is a restoration, the project sought an approach to the original materials and construction techniques of the 19th century. The existing stone walls were restored and prepared to receive the new structure. A set of structural wooden beams support ceilings and floors in the same material, combined with joists and thermal and acoustic insulation materials. Perimeter metal beams fixed to the stone walls and connected to the wooden structural elements stabilize the whole.

All windows received new frames in solid wood. All iron elements were restored. The receded upper body was covered in zinc on the walls and ceramic tile on the gable roof, in dialogue with its surroundings and fitting in with the landscape of the historic center.
from archdaily